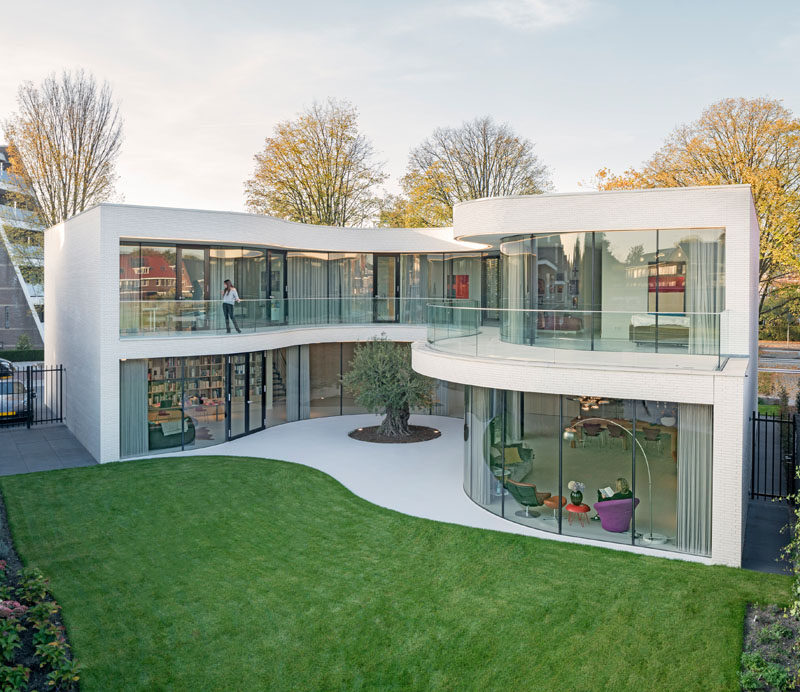 Architecture firm MVRDV have recently completed Casa Kwantes, a house in Rotterdam, The Netherlands, that from the outside appears as a rectangular box, however the back of the house opens up to wrap around a mature olive tree.
The exterior of the house is made up of white bricks with minimal windows. The entrance to the home is tucked away within a small alcove.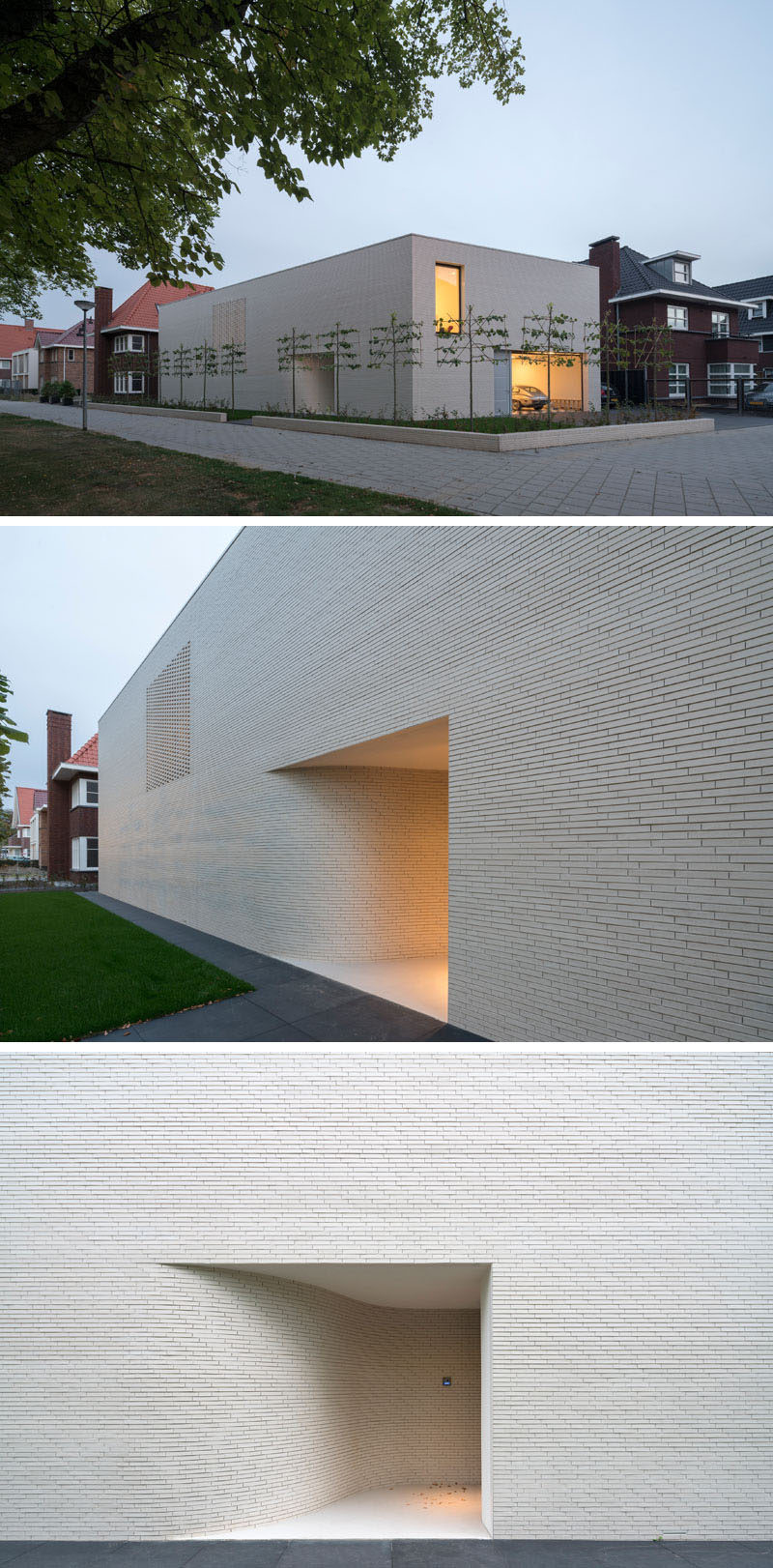 ---
Once inside the home, the entrance hall opens up to reveal floor-to-ceiling curved windows that follow the shape of the tree. Along a wall of wood cabinetry hides a bathroom.
---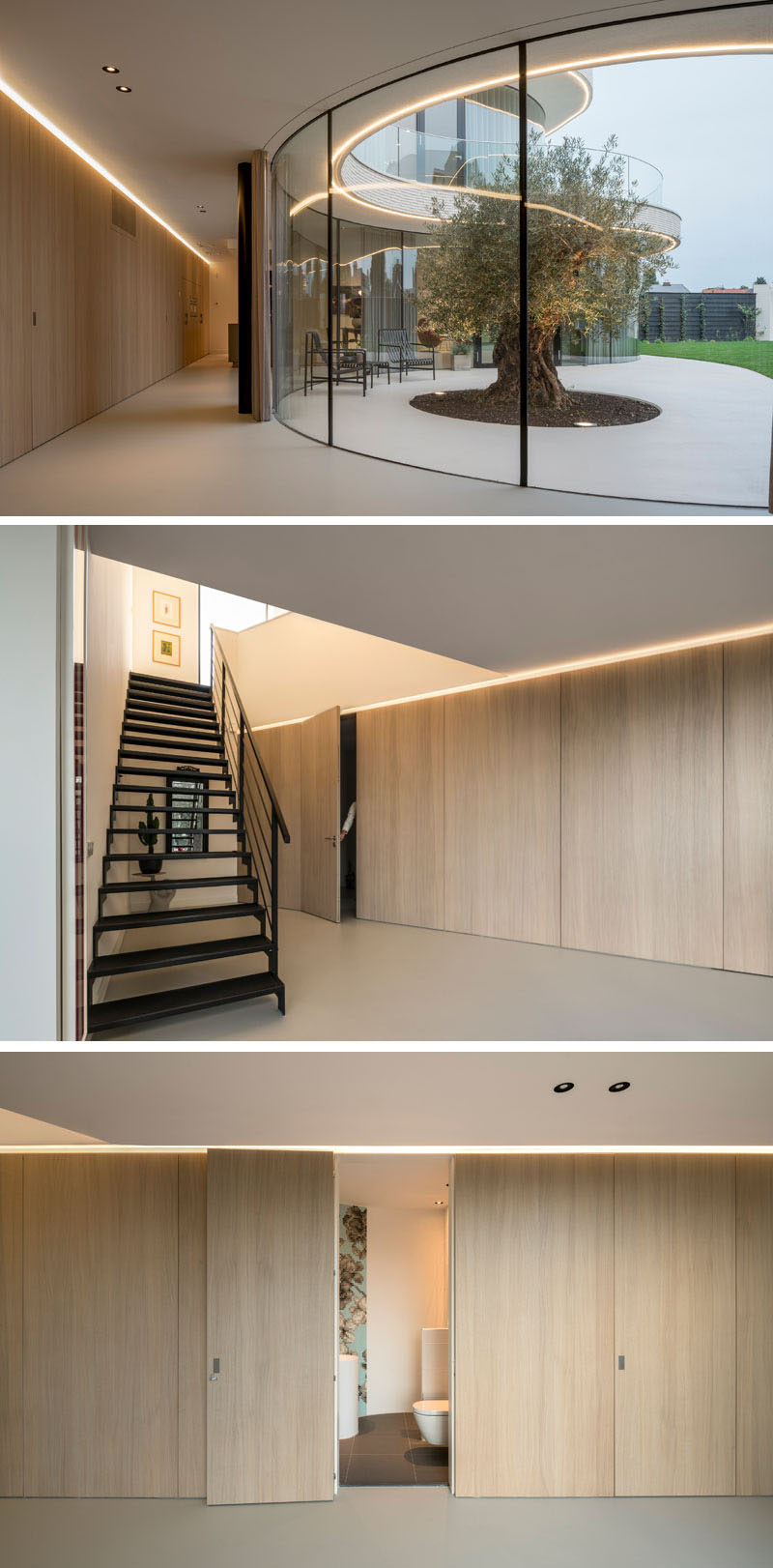 ---
Further along the wooden wall of cabinets is the kitchen, with a large island. Hidden lighting at the top of the cabinets provides a soft glow to the space.
---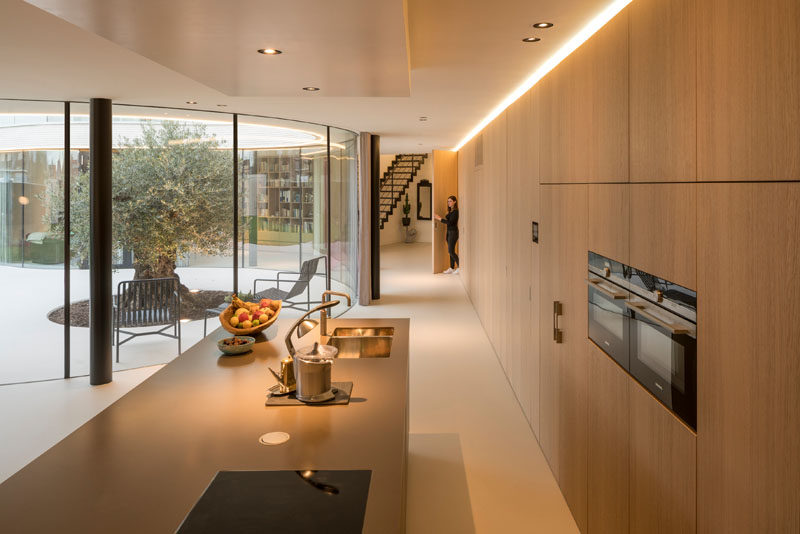 ---
The main floor is also home to the living room and library. Multiple doors open the interior of the home to the backyard.
---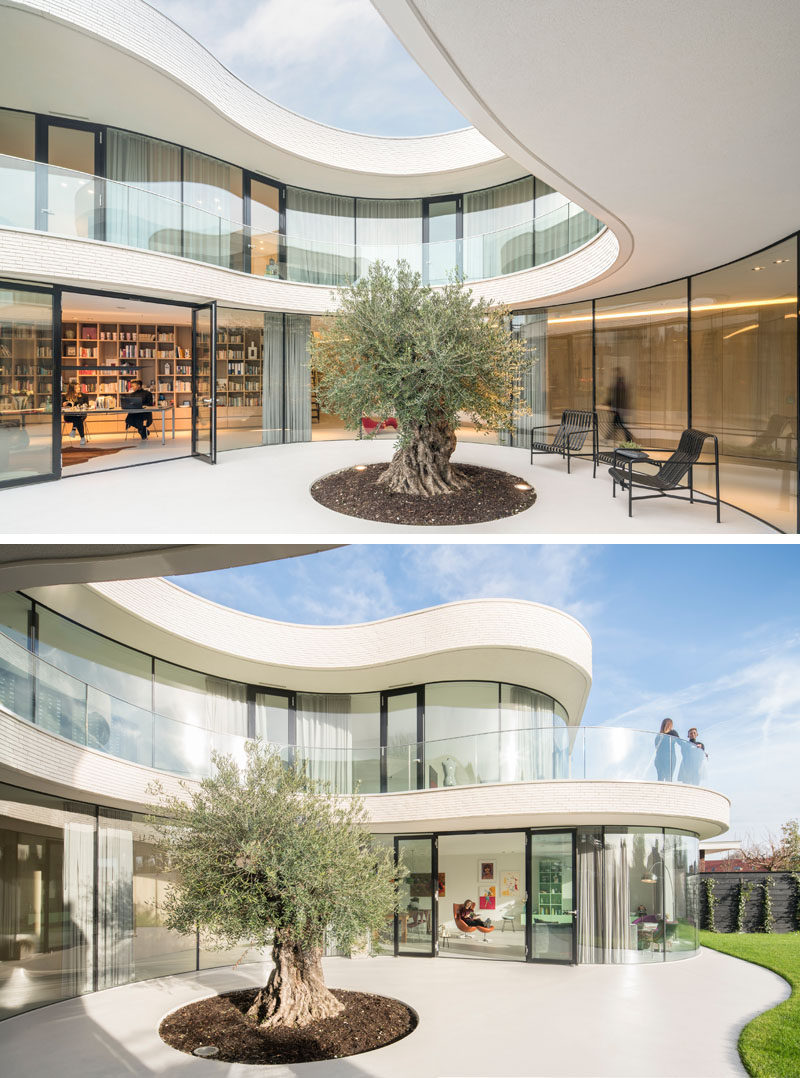 ---
Here you can see how the exterior walls provide privacy, while the interior of the home is open to the backyard and both levels of the home have walls full of windows.
---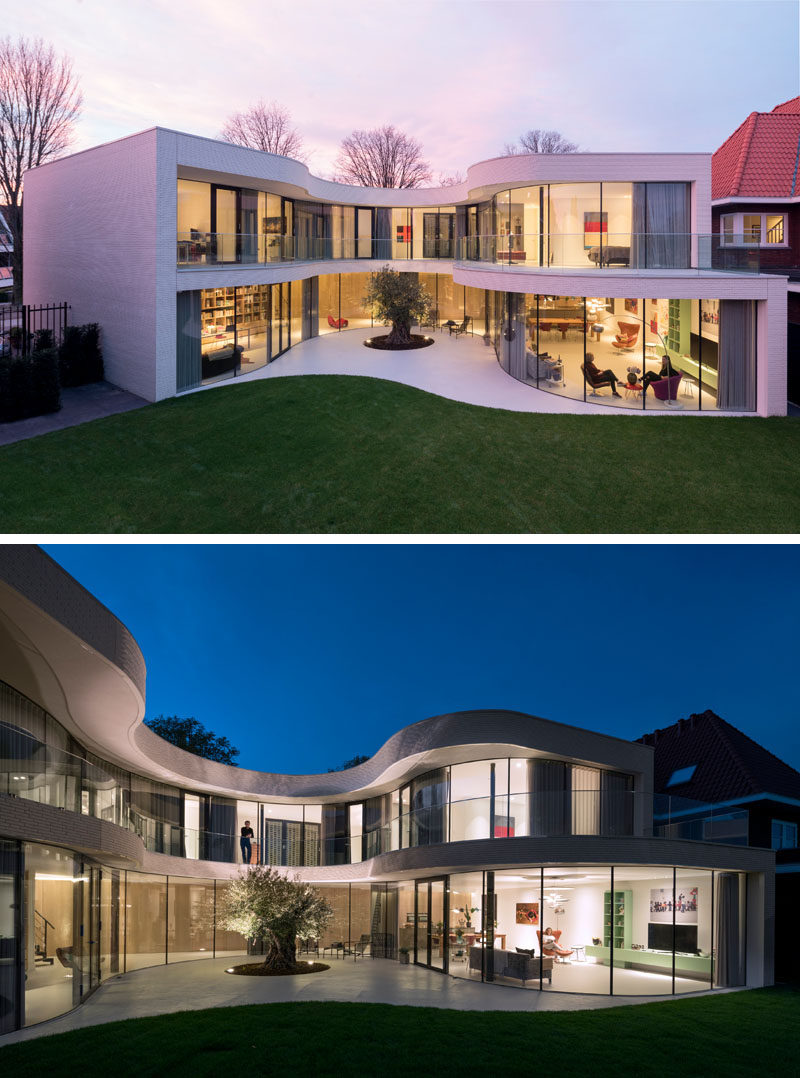 ---
Back inside and off the entryway are the stairs leading to the upper floor of the home.
---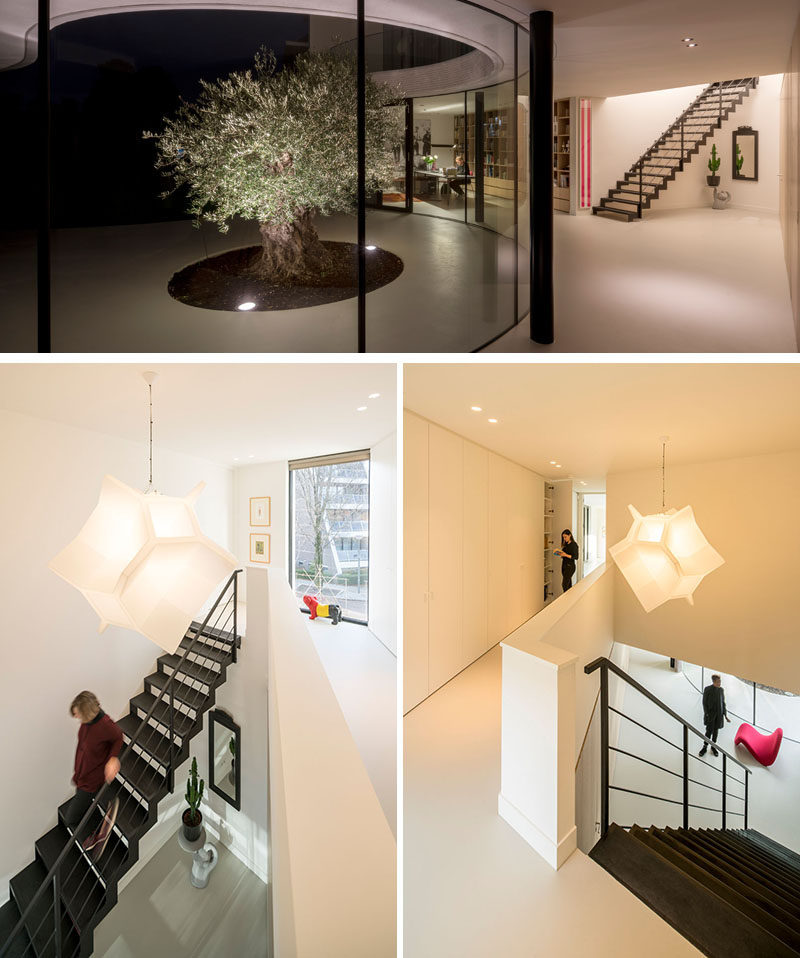 ---
Upstairs, each bedroom opens up to the wraparound balcony and the windows flood the rooms with natural light.
---