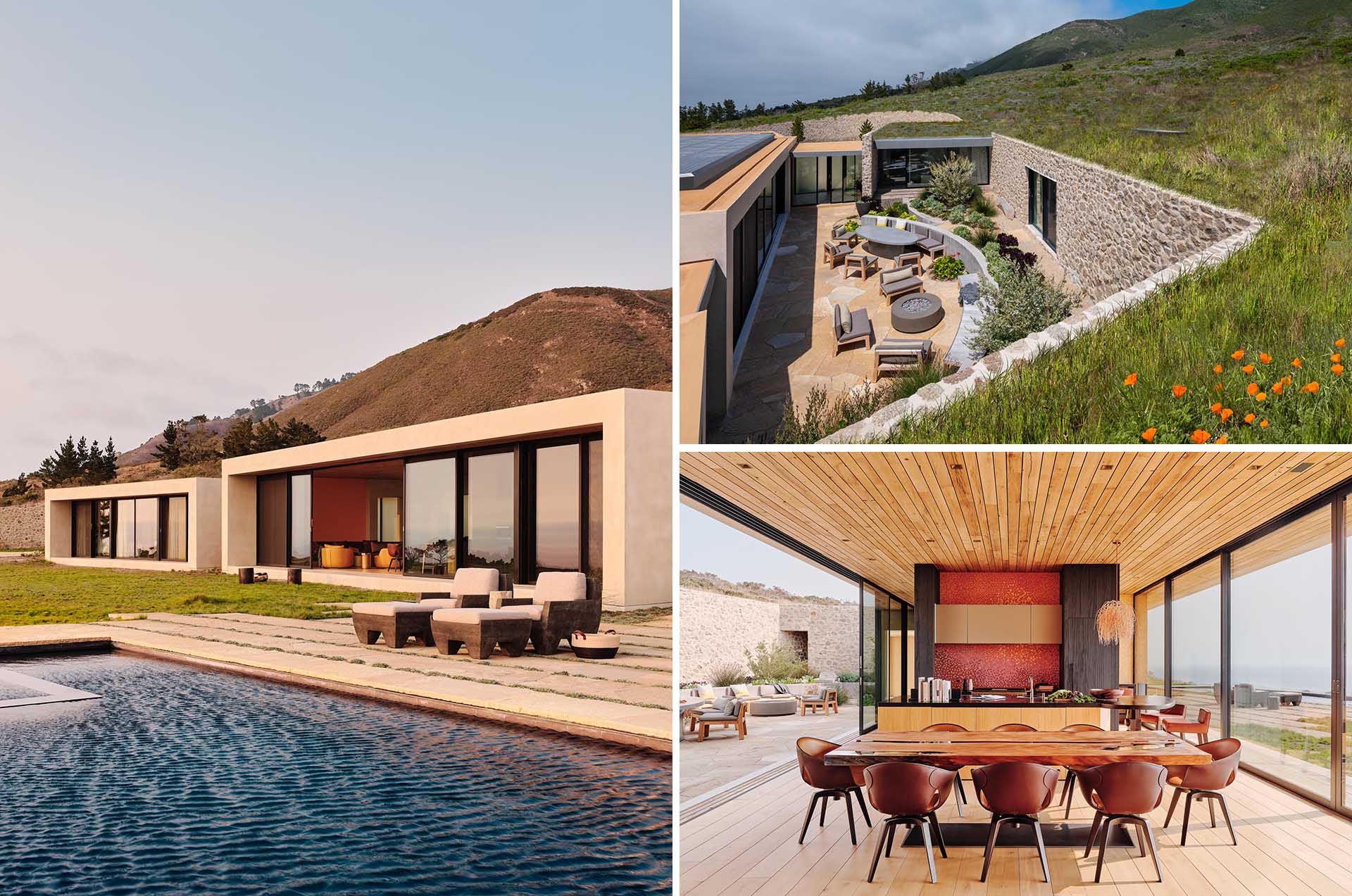 Studio Schicketanz has recently completed a new home in Northern Big Sur, California, that blends into the hillside.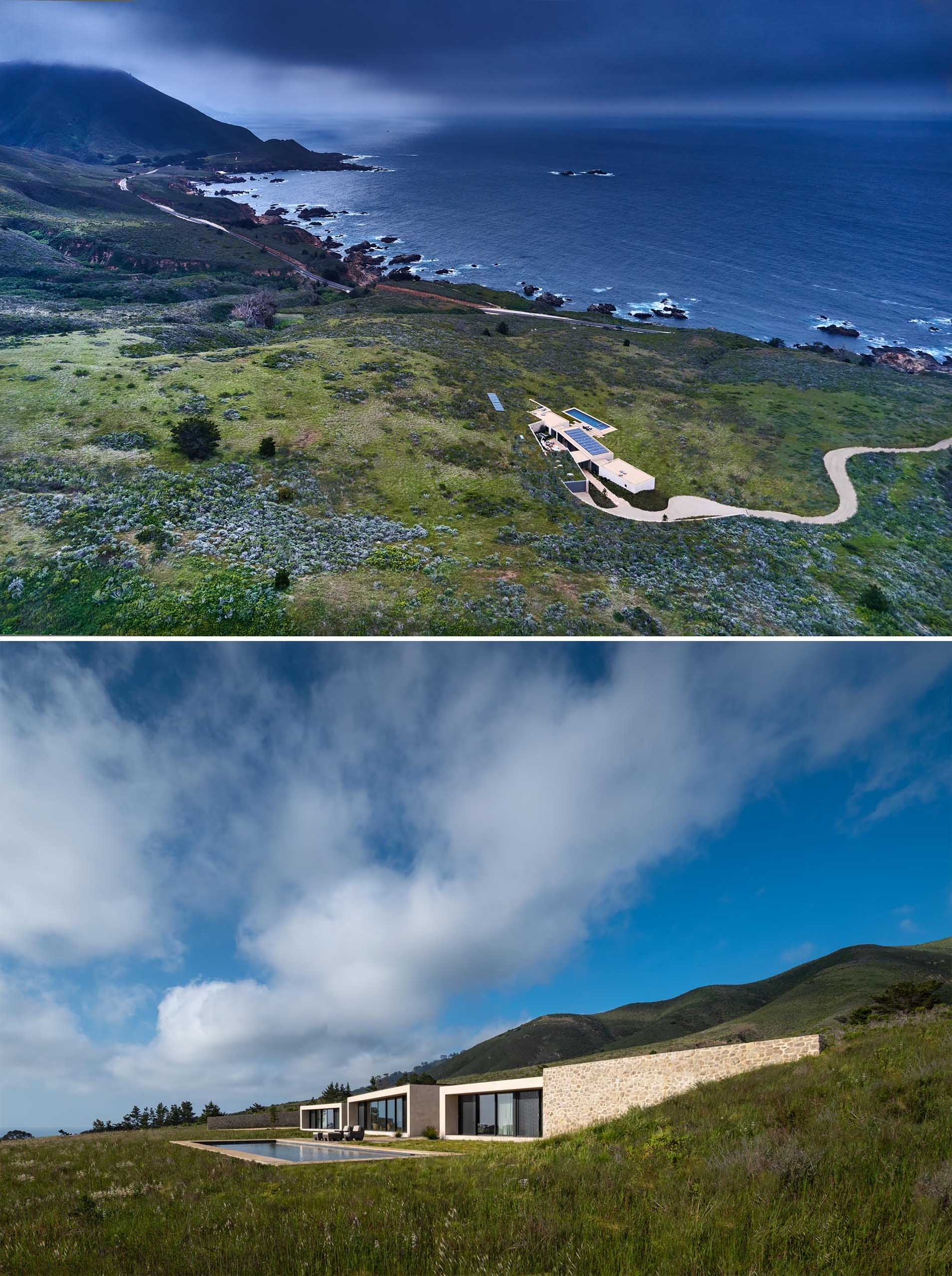 The home has an exterior of stone walls made, from local granite, and concrete that's been finished in earth tone colors.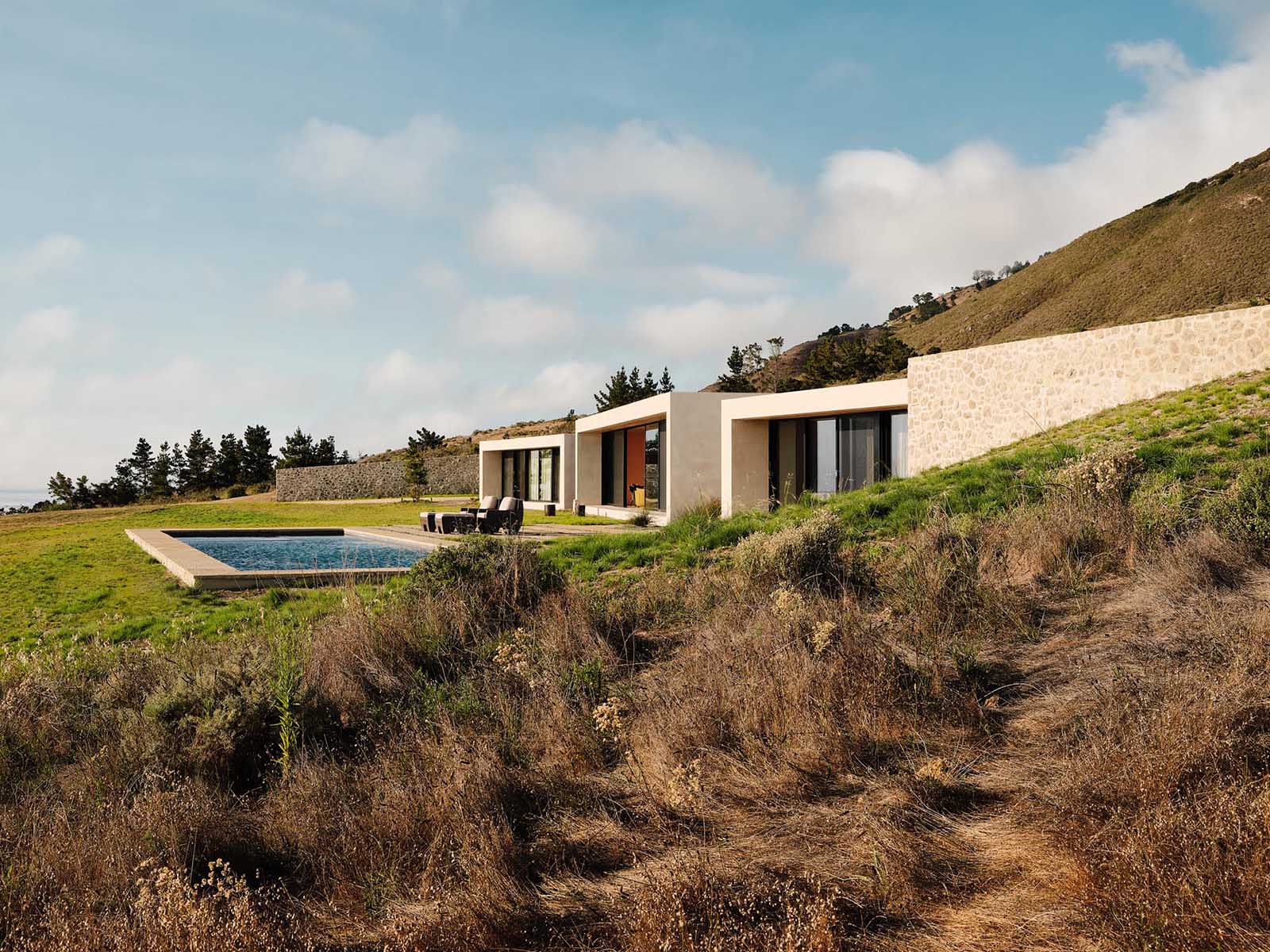 Sliding glass walls line the walls facing the ocean, and connect the interiors to the outdoor spaces and the swimming pool.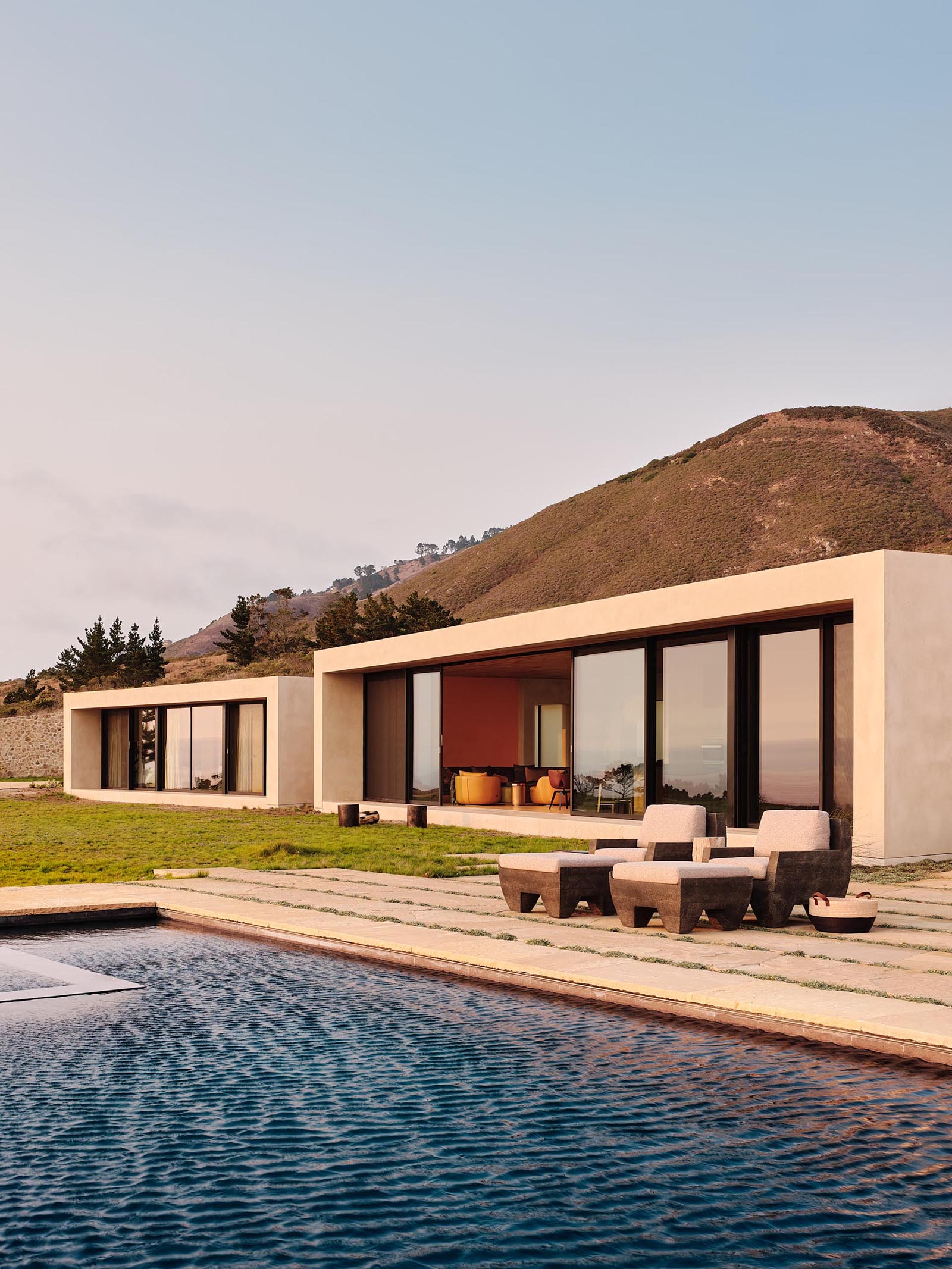 At the rear of the home, there's a hidden patio that has stone walls as a backdrop. Included in the patio design is a curved concrete wall with built-in seating, a fire pit, and a garden with desert plants.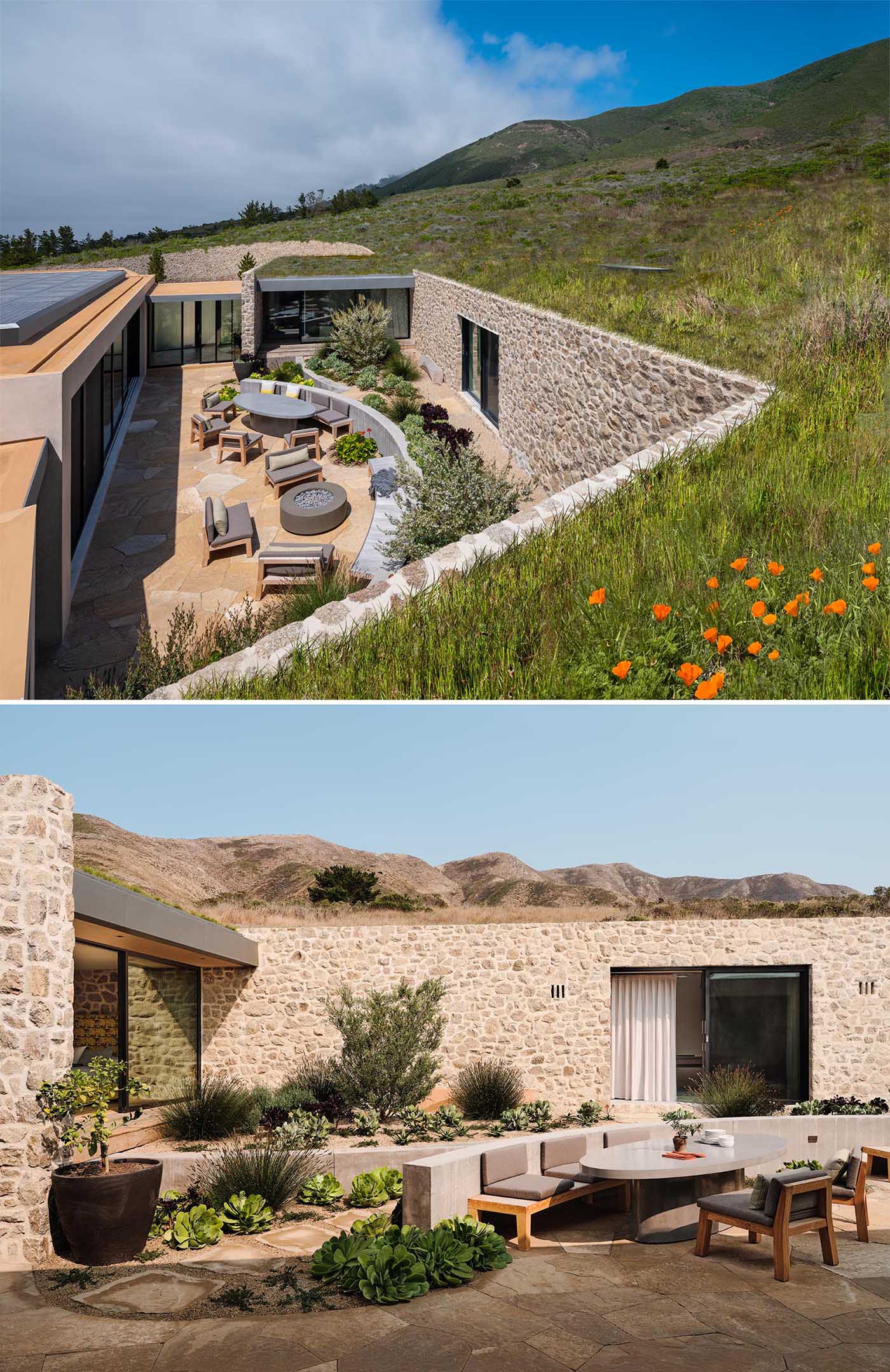 The interior of the home showcases accents of color from the custom blend mosaic walls and Venetian plaster accent walls, as well as the wood ceilings.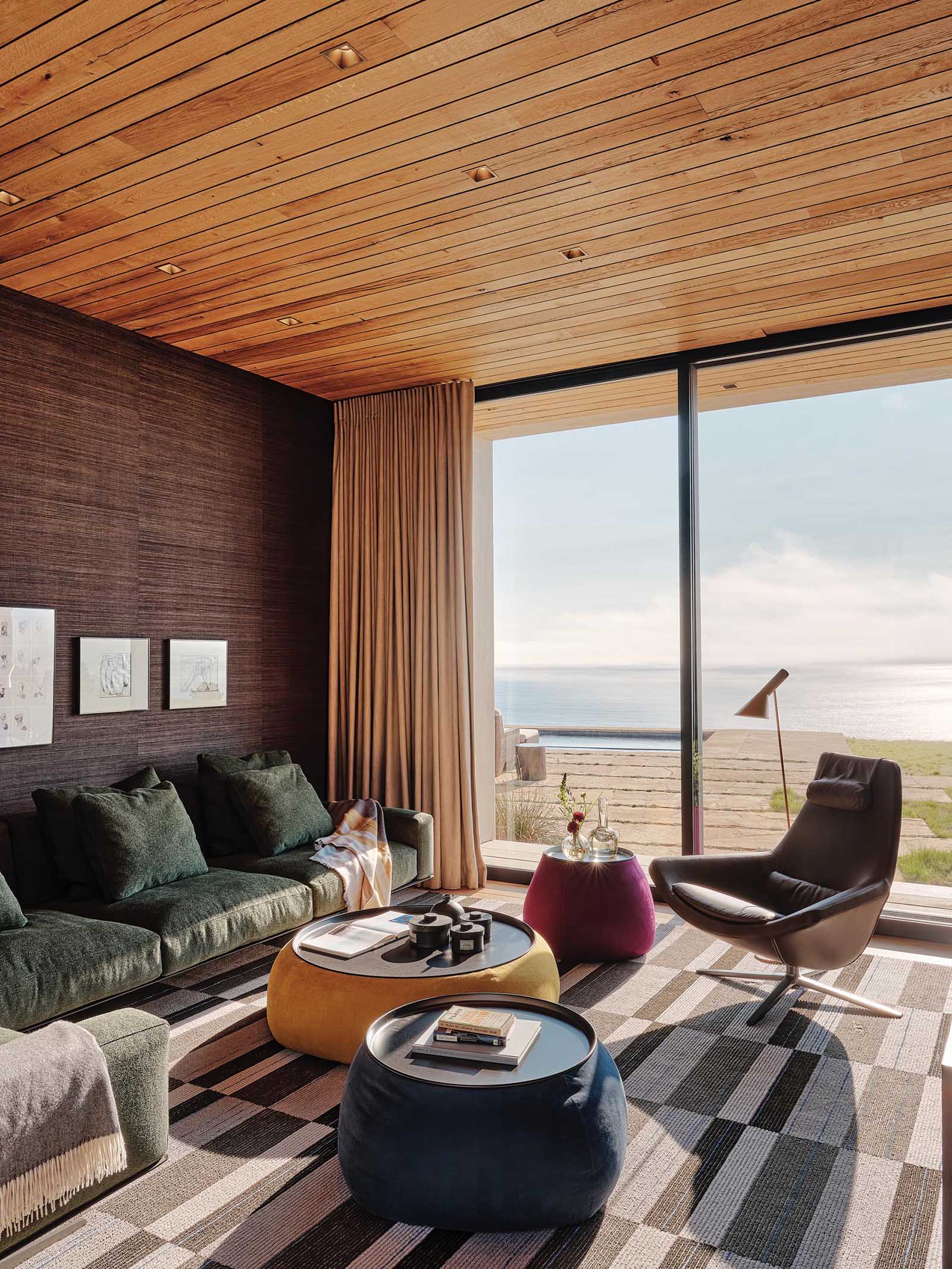 The main social areas of the home include an open plan living room, dining room, and kitchen. Both sides of the large space open to the outdoors, filling the interior with natural light and providing unobstructed views.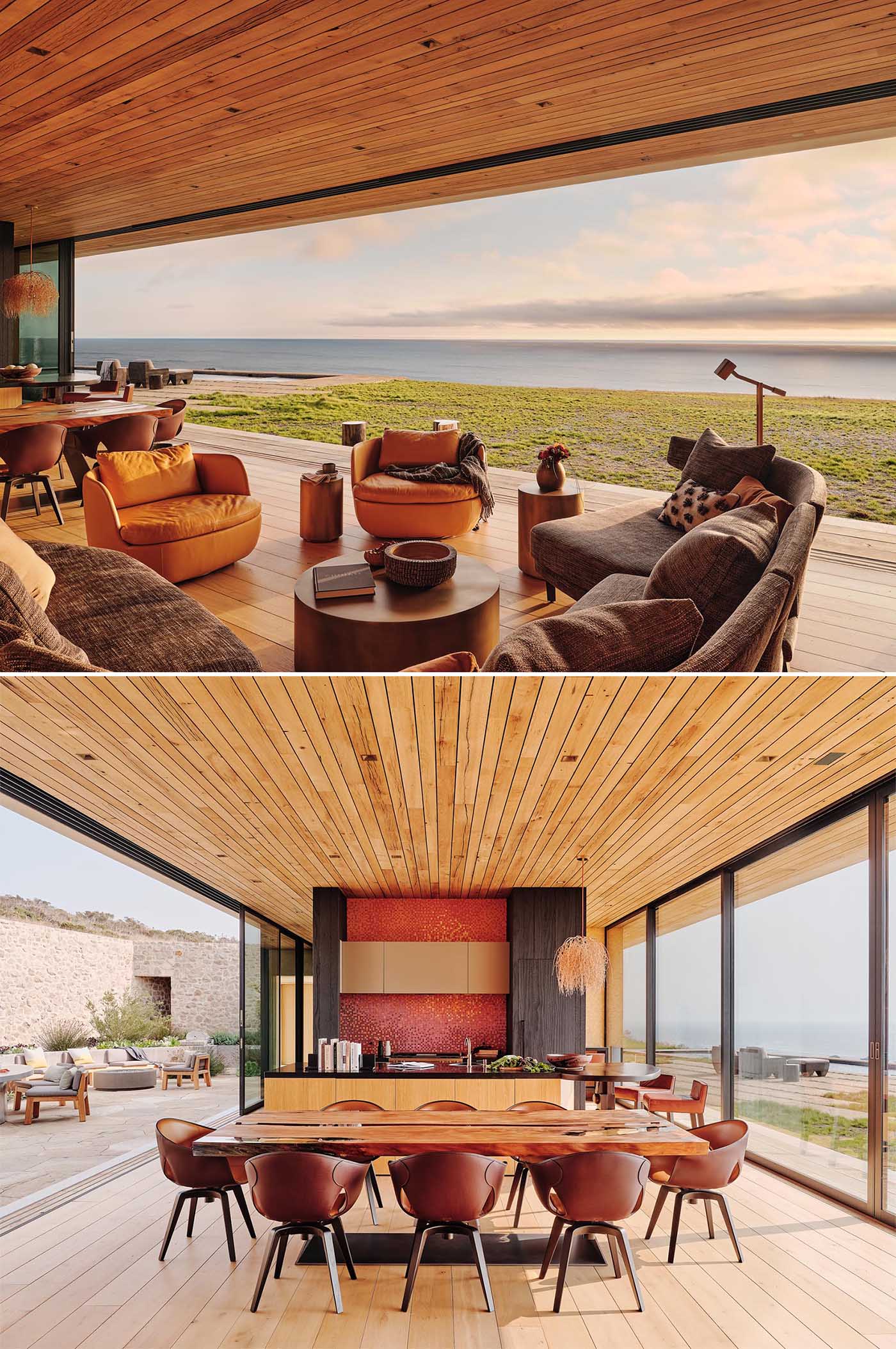 The stone walls are only featured on the exterior of the house, but also the interior, like in the hallway.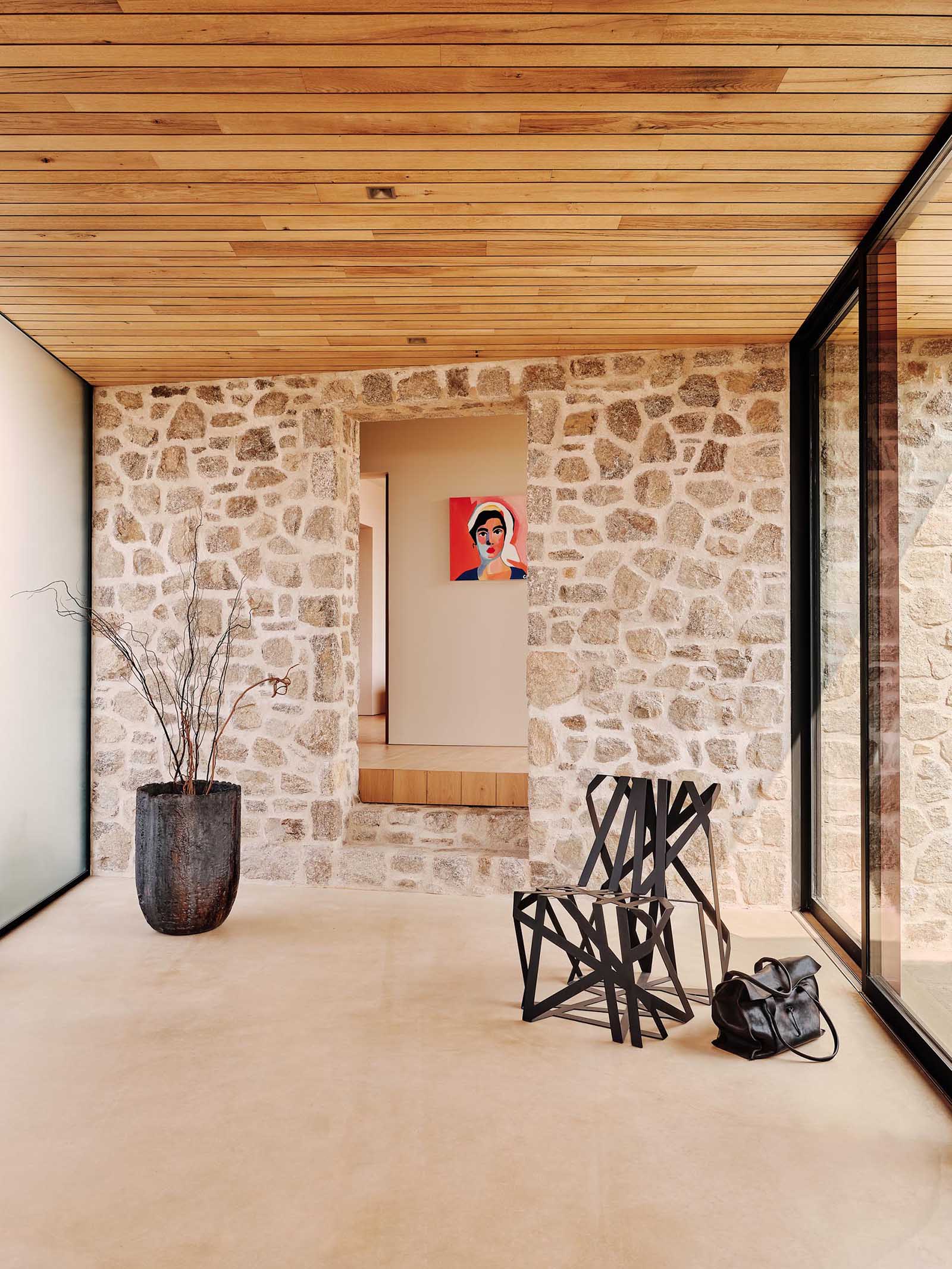 The main bedroom has a contemporary yet comfortable appearance, with a rug adding a touch of color to the room.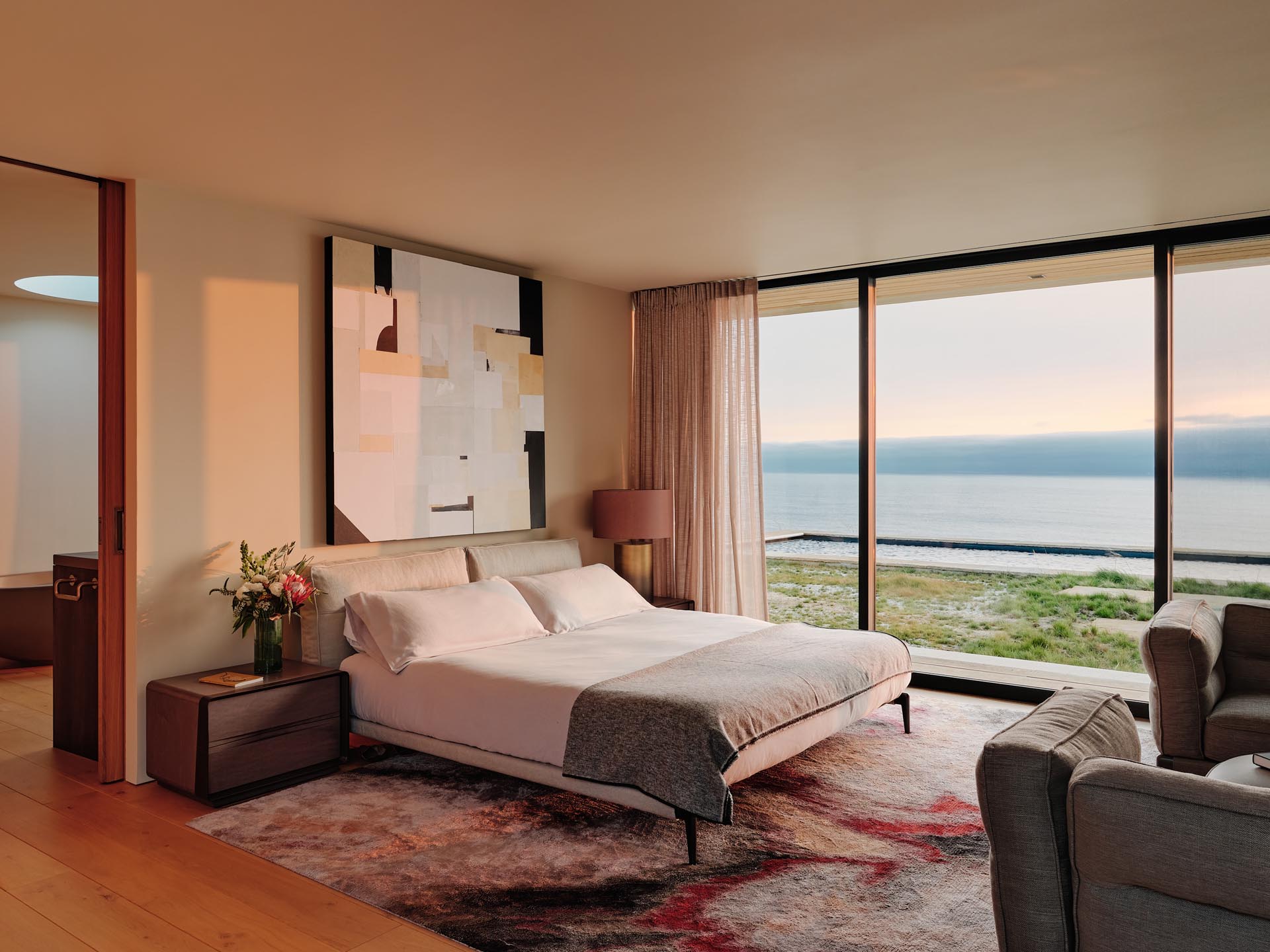 The en-suite bathroom includes a freestanding bathtub, a wood floor, and a skylight.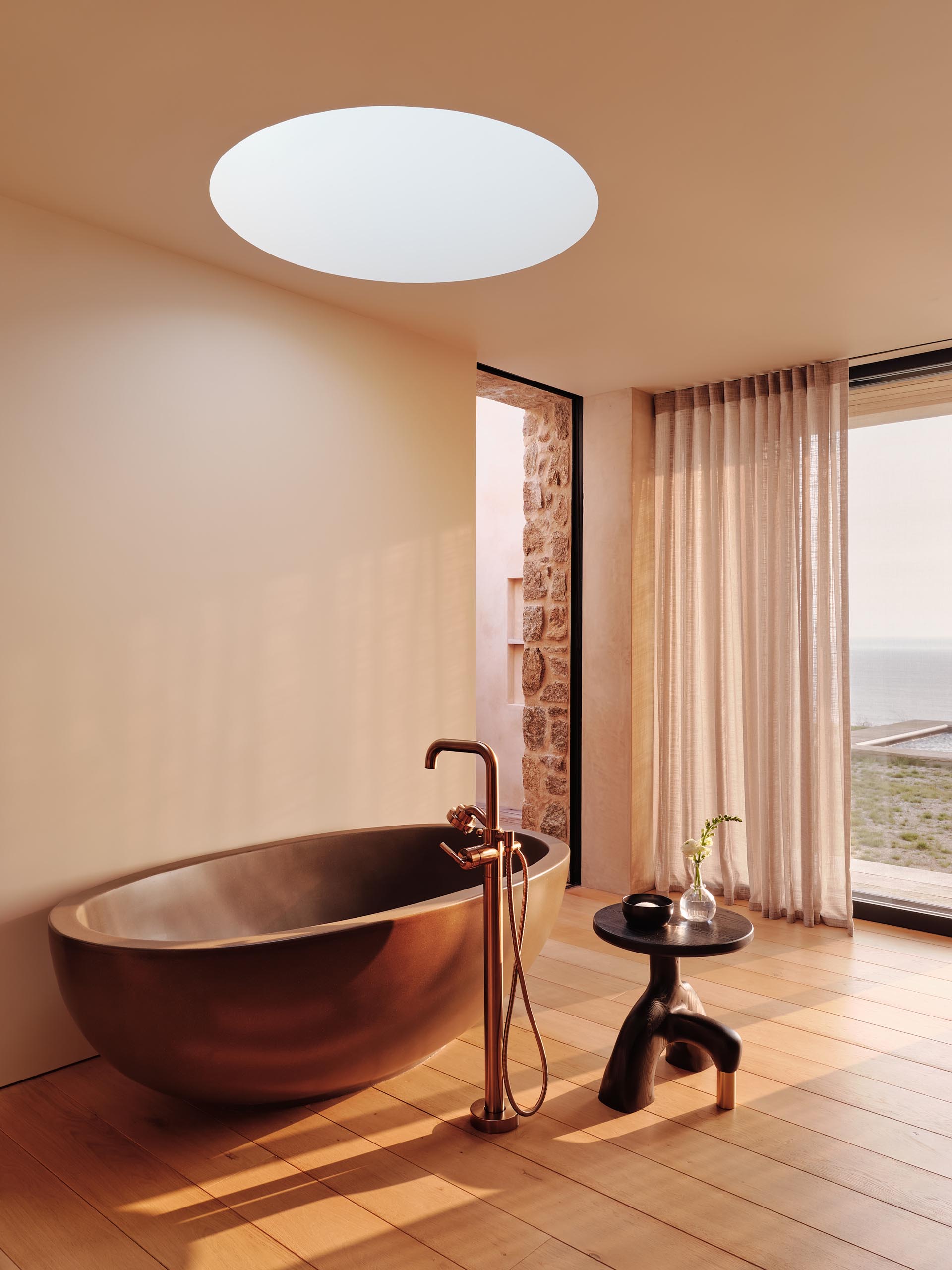 The home also includes an outdoor shower hidden away in an area with stone walls.