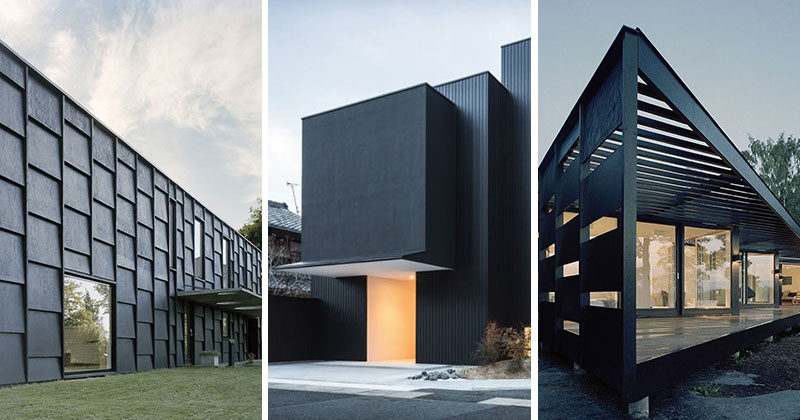 Black exteriors on modern houses can be quite bold and contrast the rest of the homes or landscapes around them. Whether they're made from wood, metal, or a combination of the two, black facades can't be missed. Here are 14 examples of houses with black exteriors that stand out from the crowd, the forest, or the mountains.
---
1. This black house features pops of yellow on the exterior to exterior doors and windows to create a happy contrast.
---
---
2. Eight black buildings surrounding concrete courtyard make up this family home.
---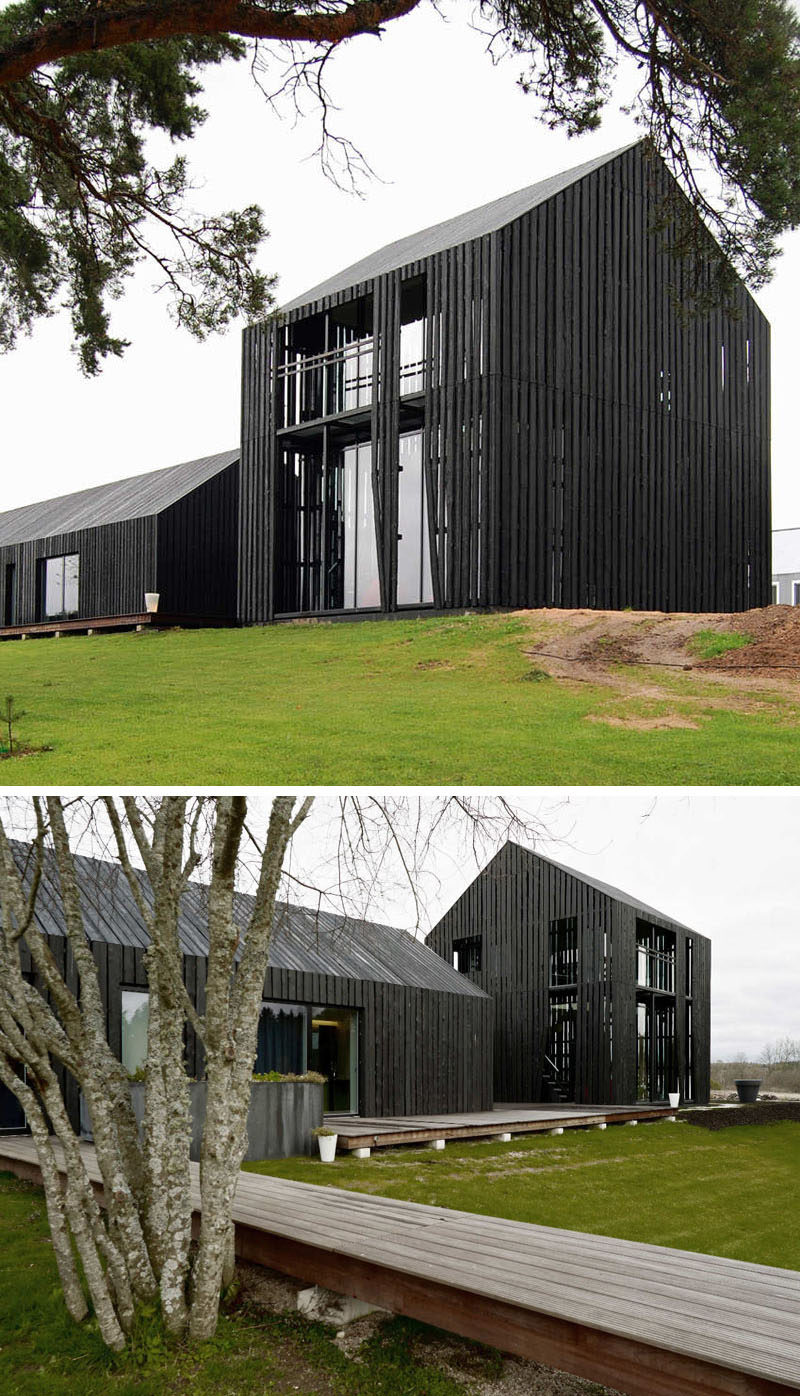 Designed by NRJA. Photography by Gates Rozoenfelds.
---
3. Black wood panels with wide openings on the exterior of this home give a modern look and let in lots of natural light.
---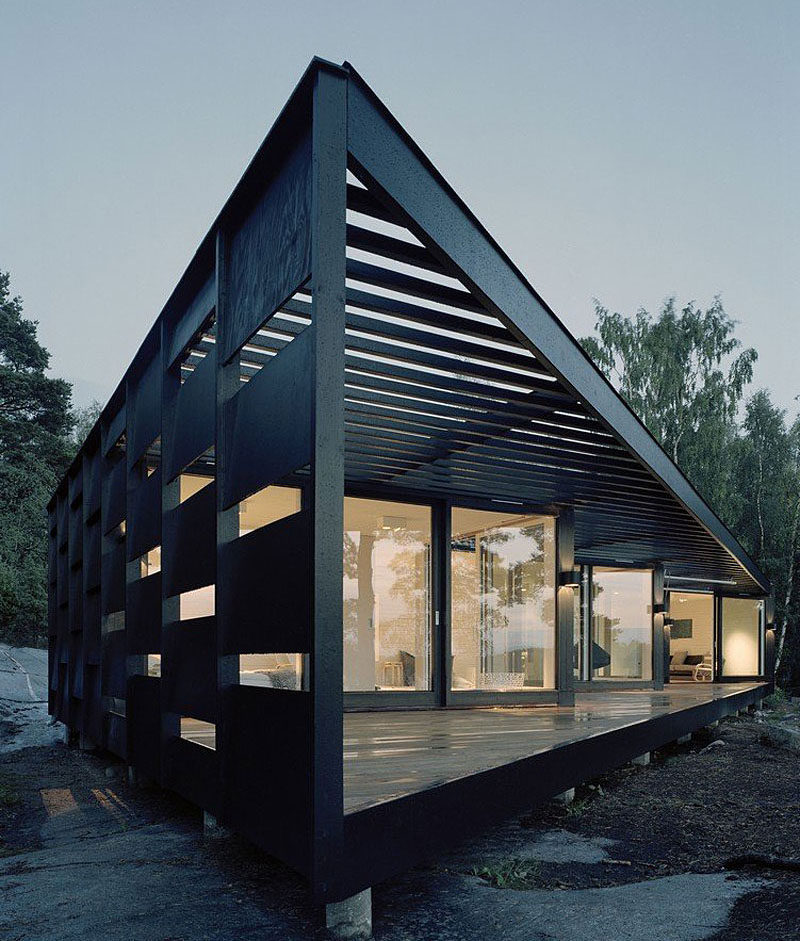 ---
4. This entirely black home sits in a secluded field and acts as a retreat from busy everyday life.
---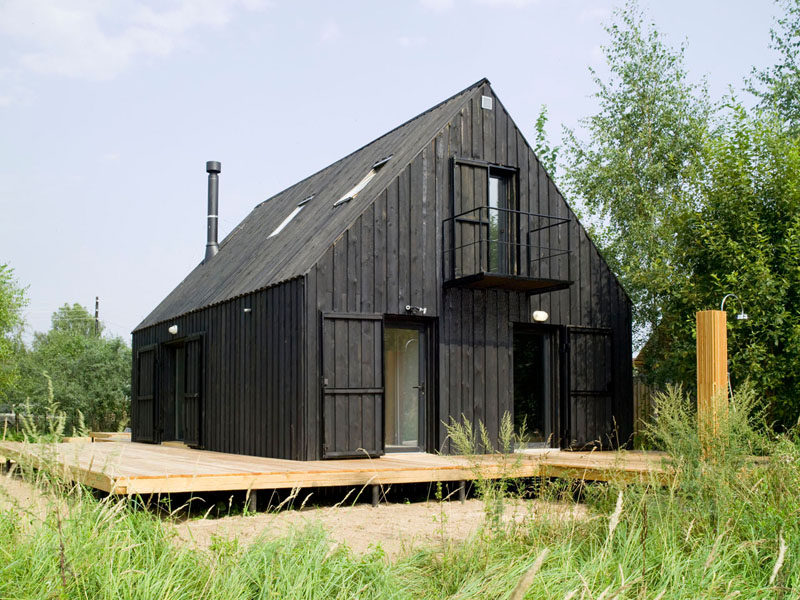 ---
5. Simple black boxes make up the exterior of this modern Japanese home.
---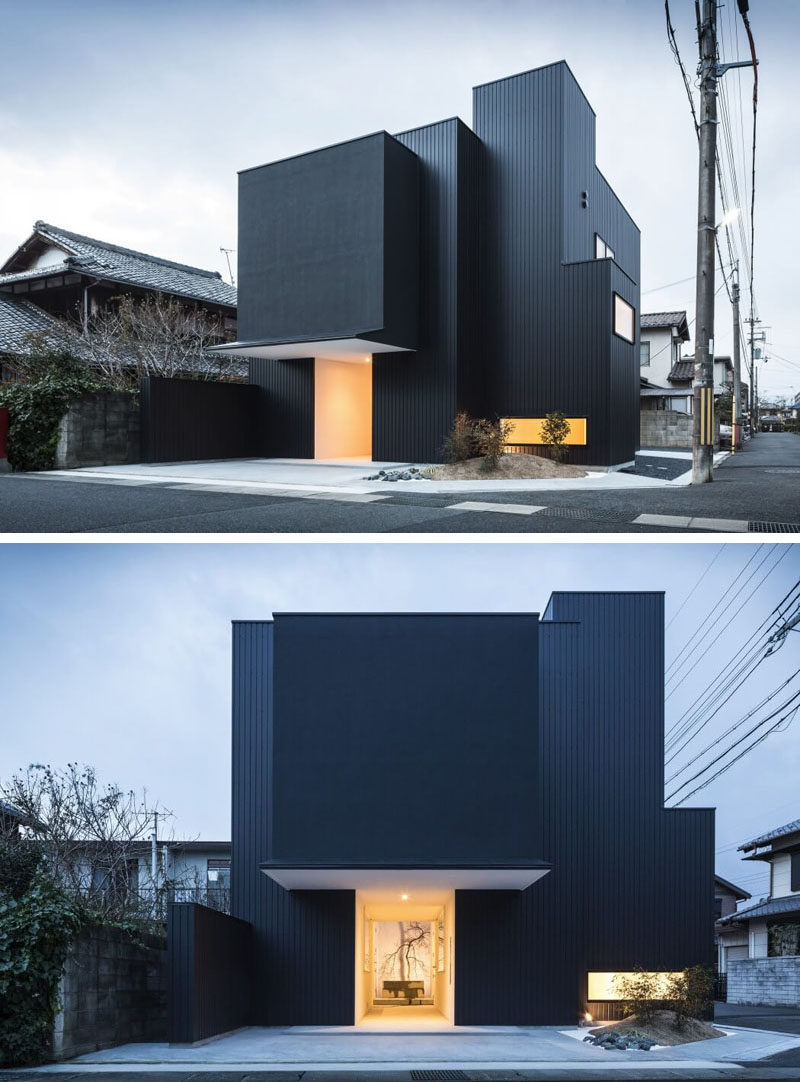 ---
6. Black pine tar coats the plywood facade of this small island home.
---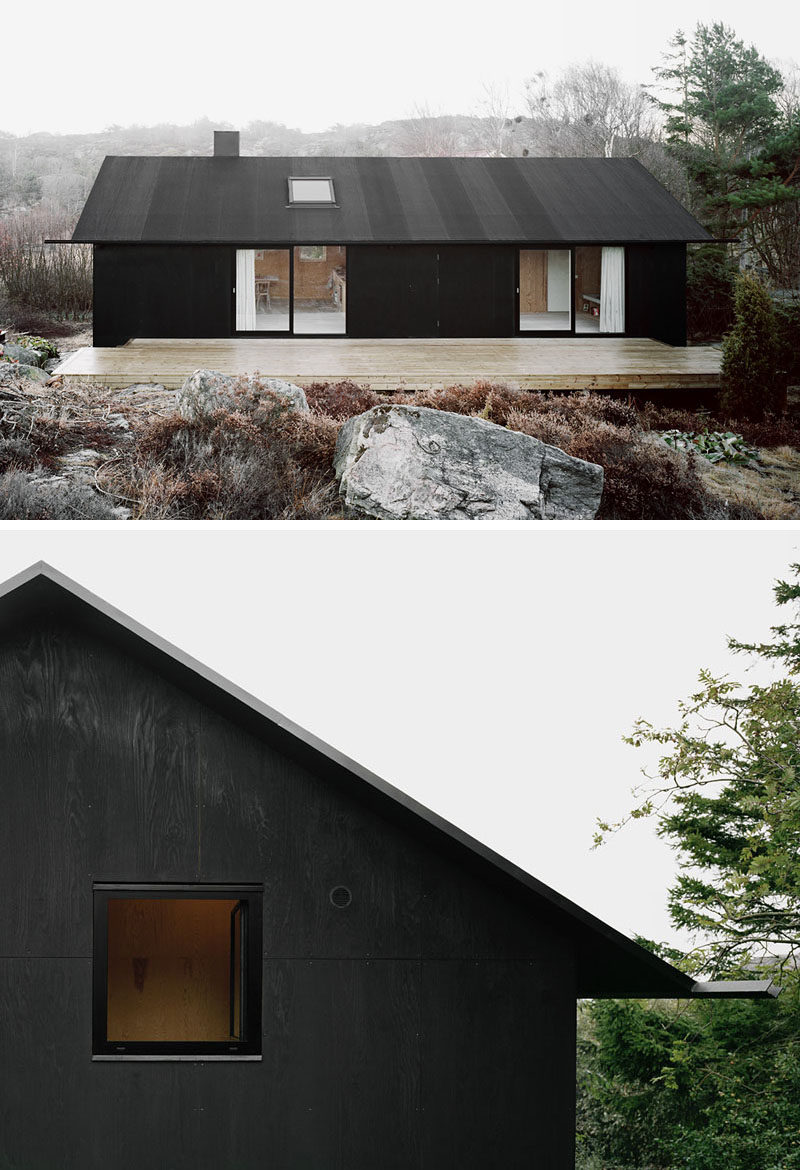 ---
7. This multilevel home is clad in stained black siding that creates a bold statement against the natural greenery of the forest around it.
---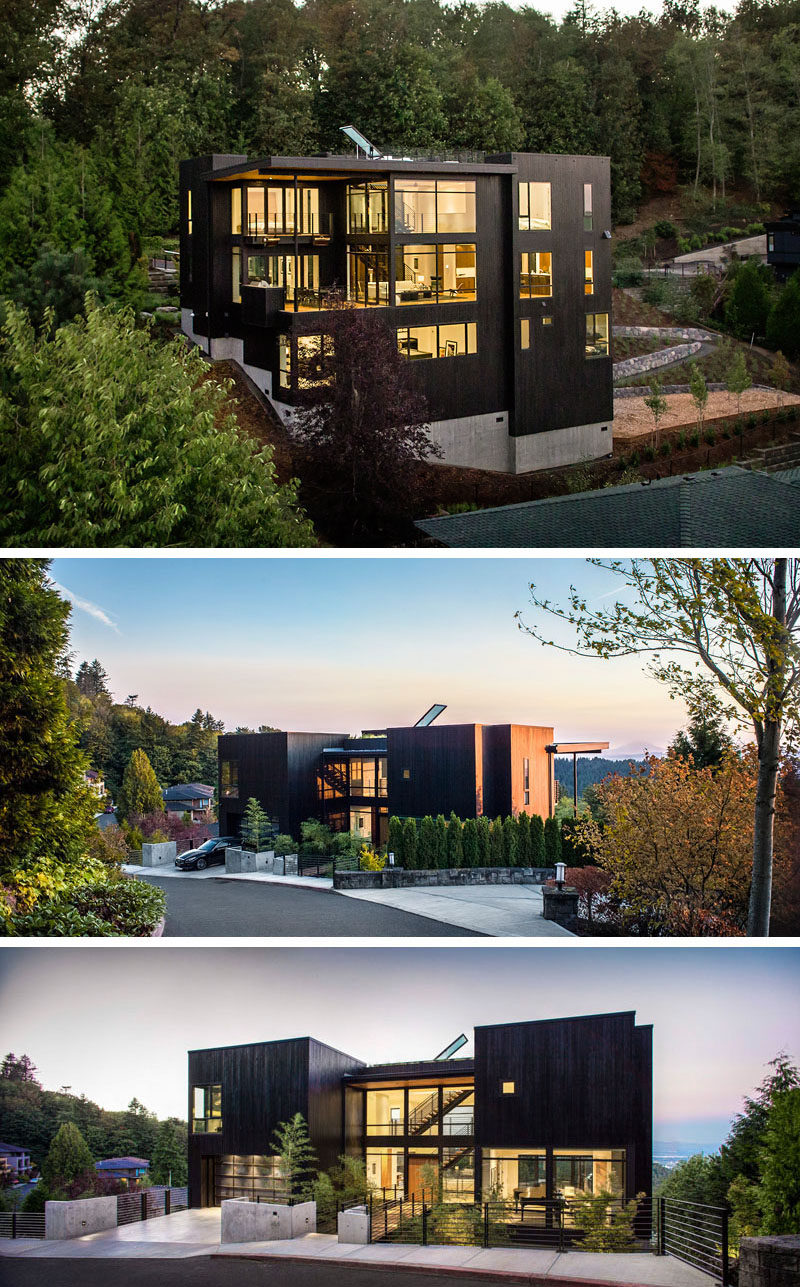 ---
8. Despite the all black exterior this house is kept bright with large windows all over the exterior.
---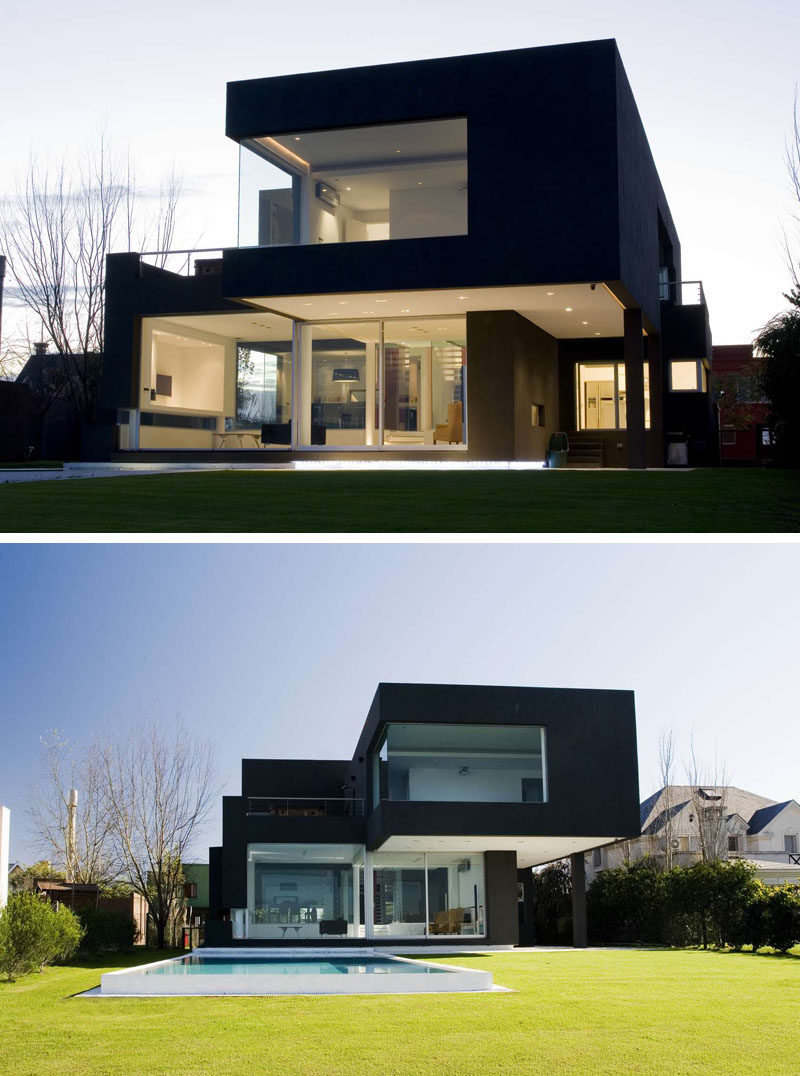 See more photos of this home, here. Designed by REMY arquitectos.
---
9. Black metal cladding covers the side of this small home tucked into the forest.
---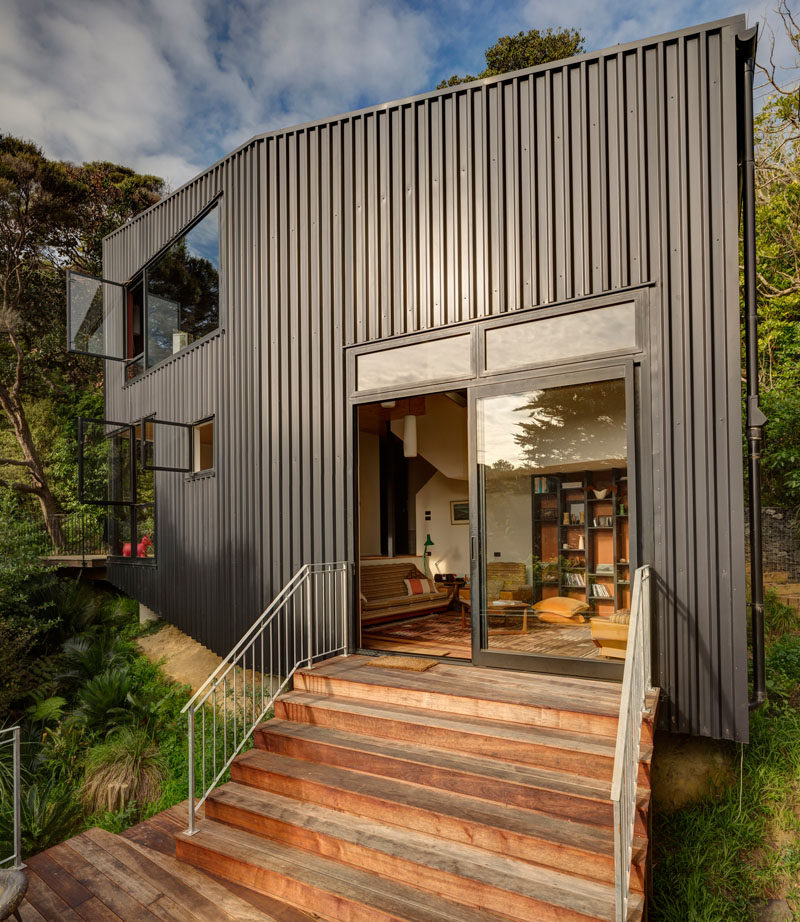 ---
10. Two apartments are housed in this striking building with an all black facade.
---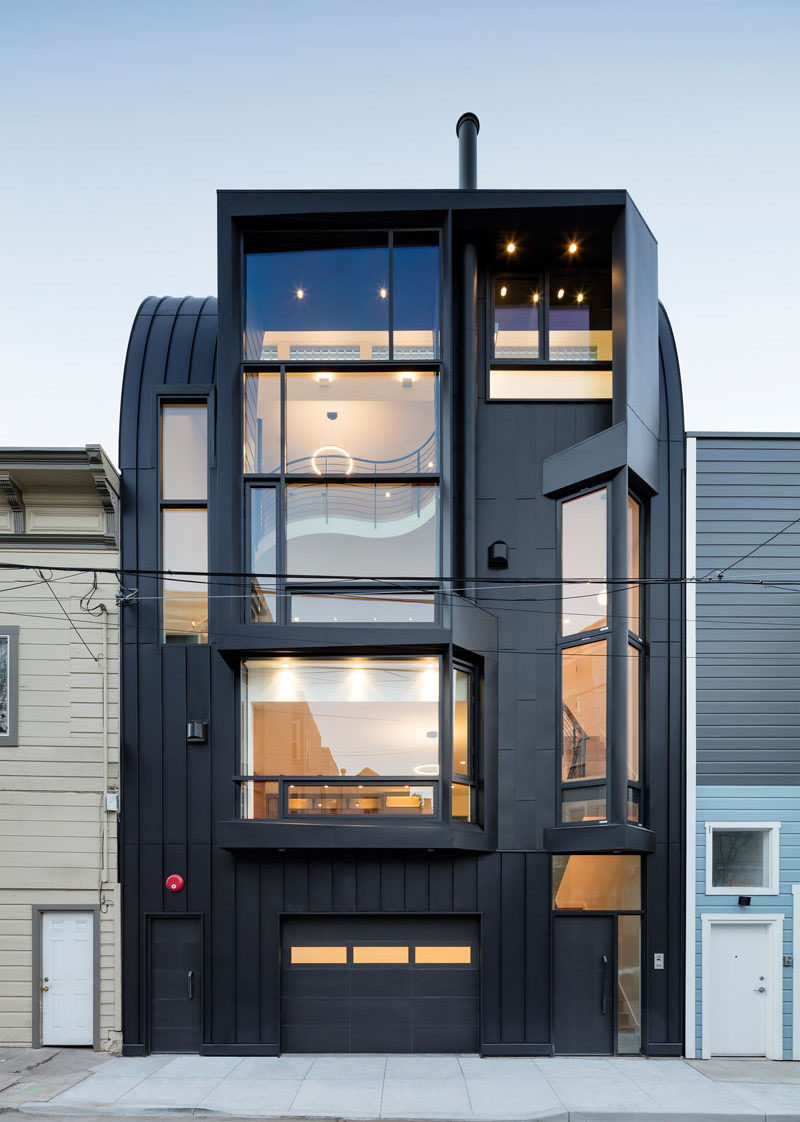 ---
11. Black timber rain-screens conceal where each level of the house sits on the building.
---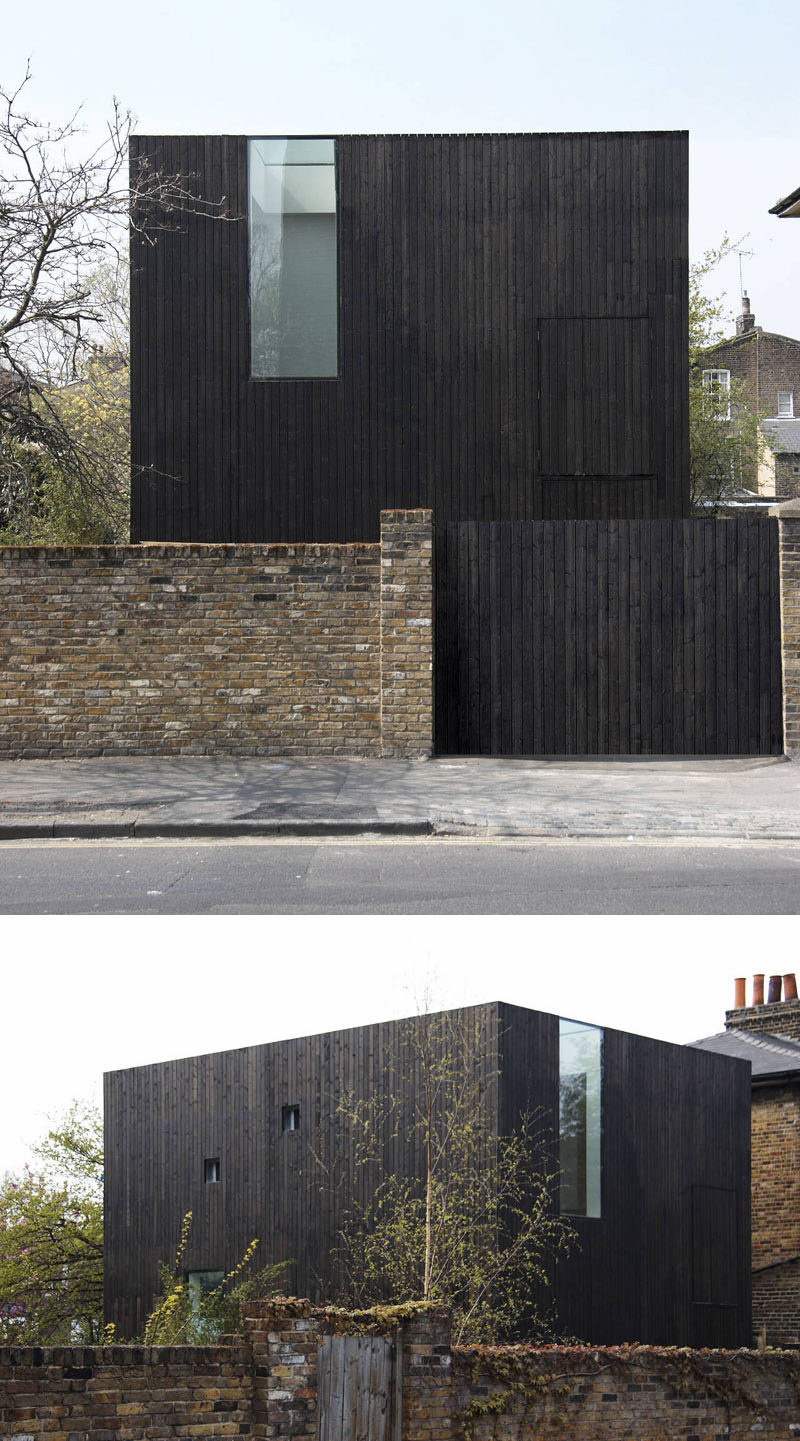 ---
12. Two small black wood clad buildings make up this unique single family home.
---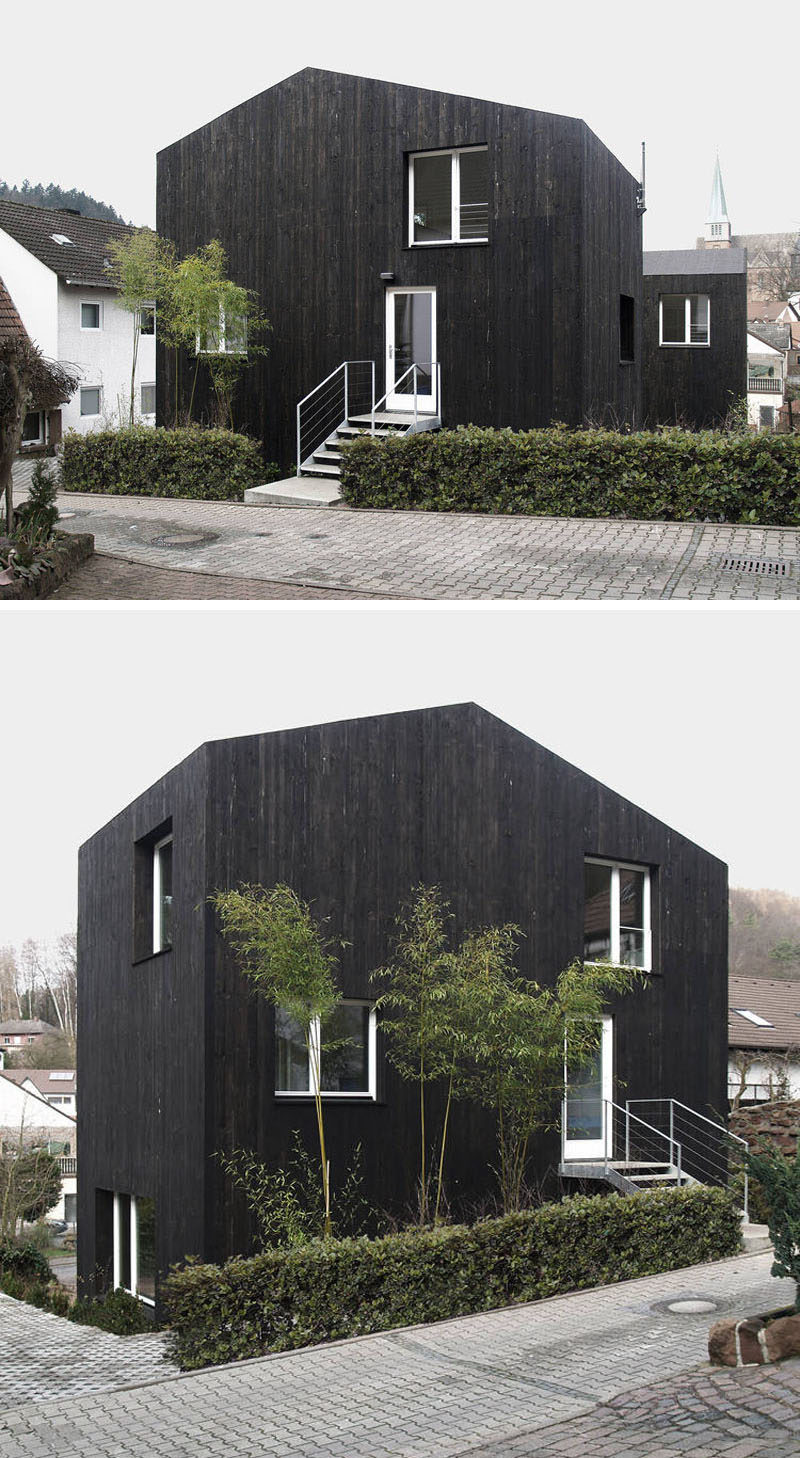 ---
13. This super skinny black house drop down 1.5 meters below street level.
---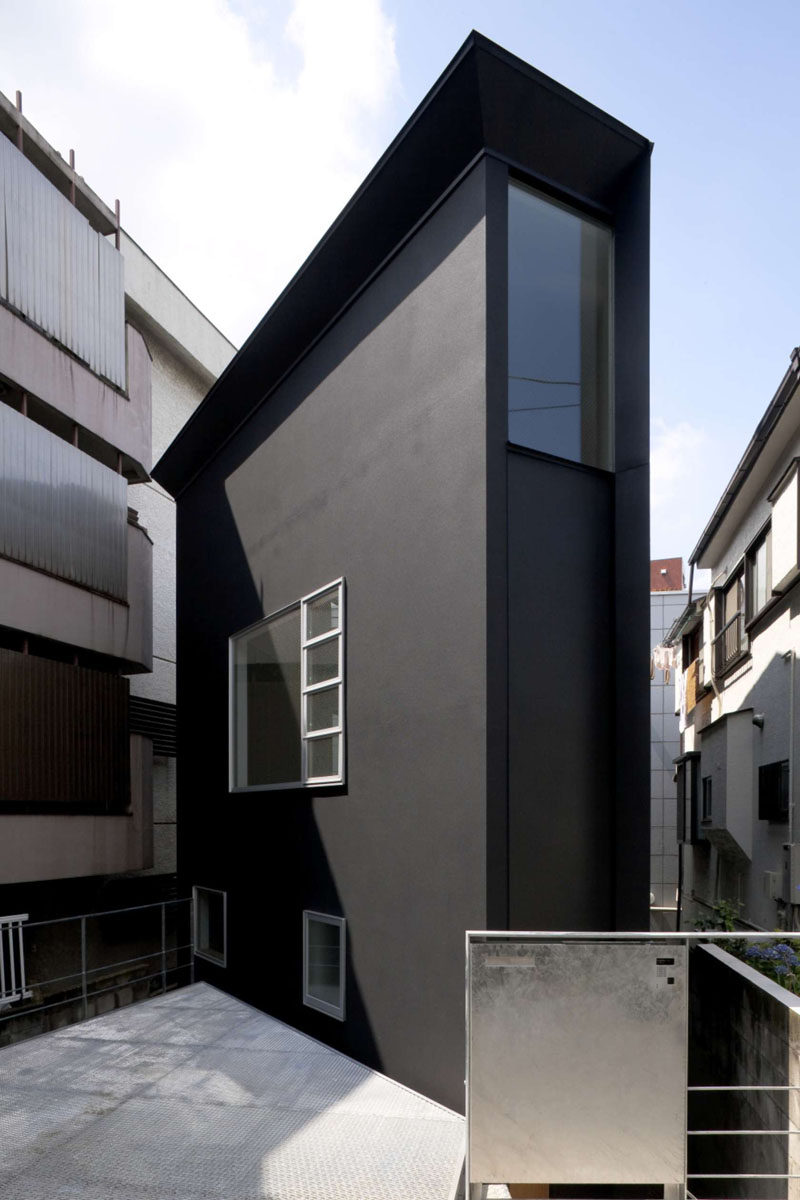 ---
14. Large black wood panels cover the exterior of this thin home and create a shingle-like appearance.
---