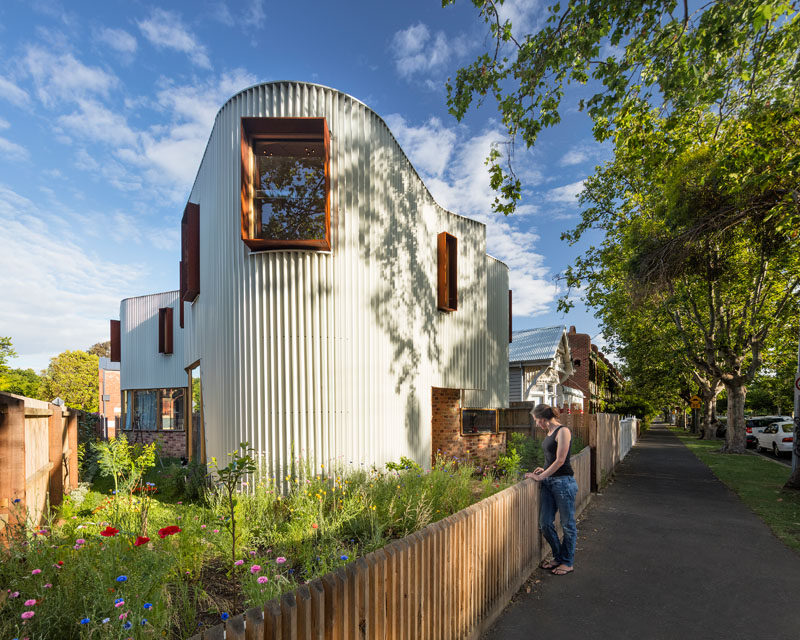 Architecture and design firm TANDEM, have recently completed this unique home in Melbourne, Australia, that sits on a long tapering triangular corner site.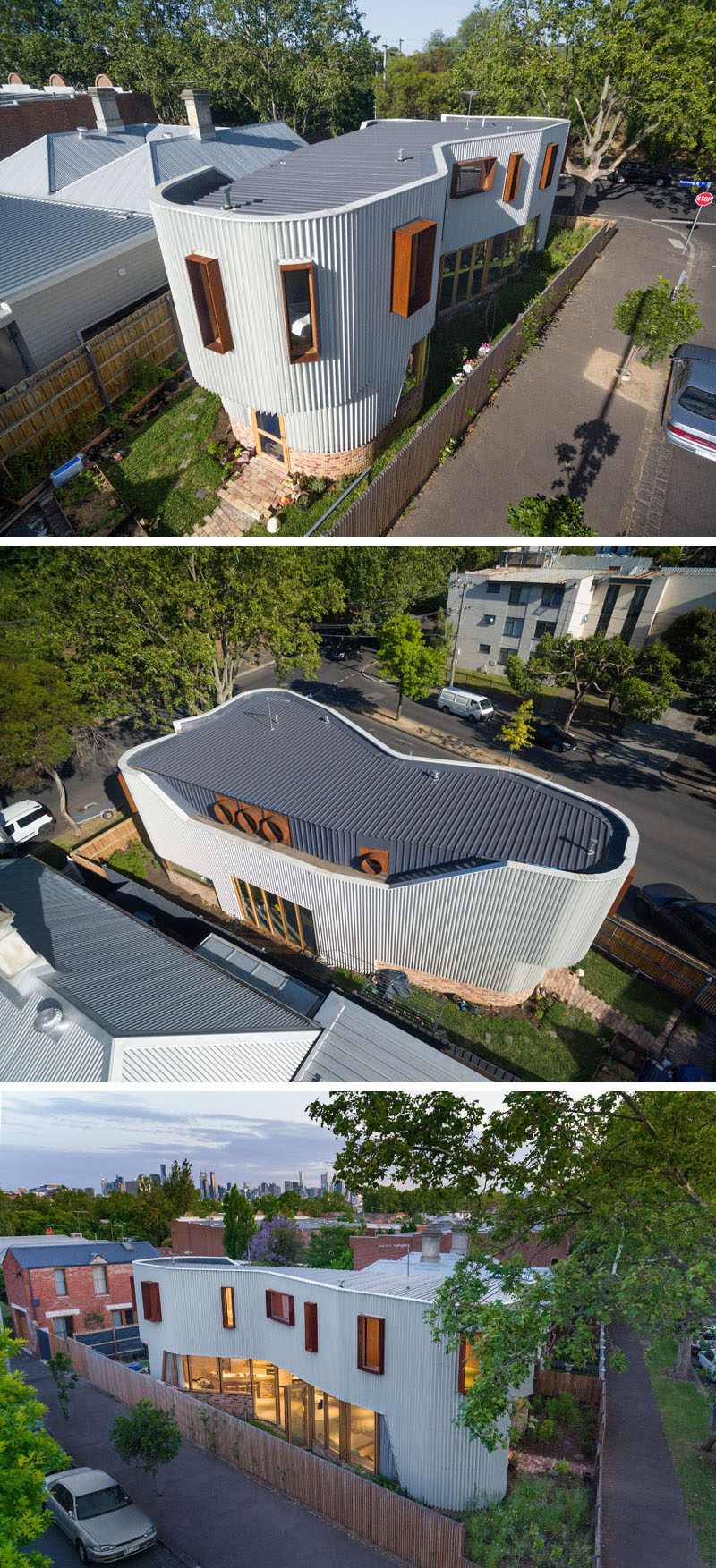 ---
The home is covered in a custom made zig-zag metal facade that creates a continuous curved appearance, that sits on top of reclaimed brick and is broken up by rusted steel hoods around the windows.
---
---
Inside the home, the curves continue with the walls and cabinetry. In the kitchen, the island is made from the same brick used on the exterior of the house, and curved open shelving creates additional storage without creating a hard and harsh edge.
---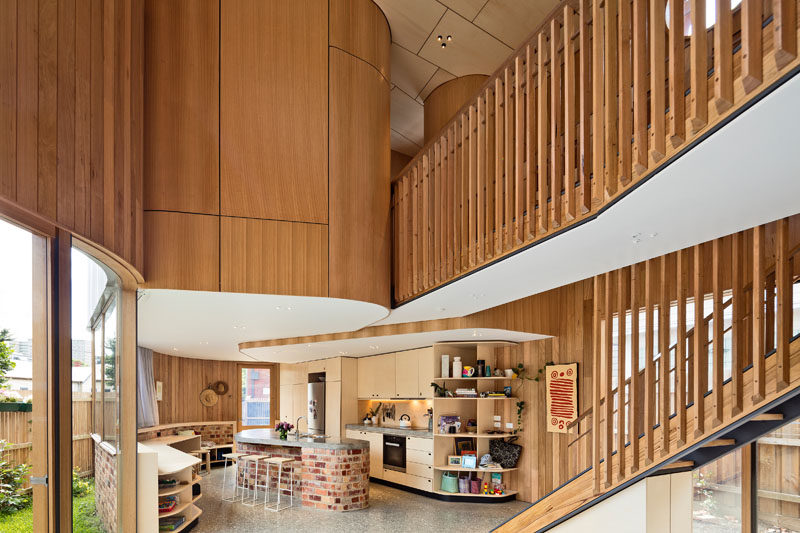 ---
On the opposite site of the main floor are the living room and the dining room. The living room steps down and a custom shelving unit separates it from the dining room. The dining room has bench seating that follows the curve of the house, and horizontal windows add light to the space.
---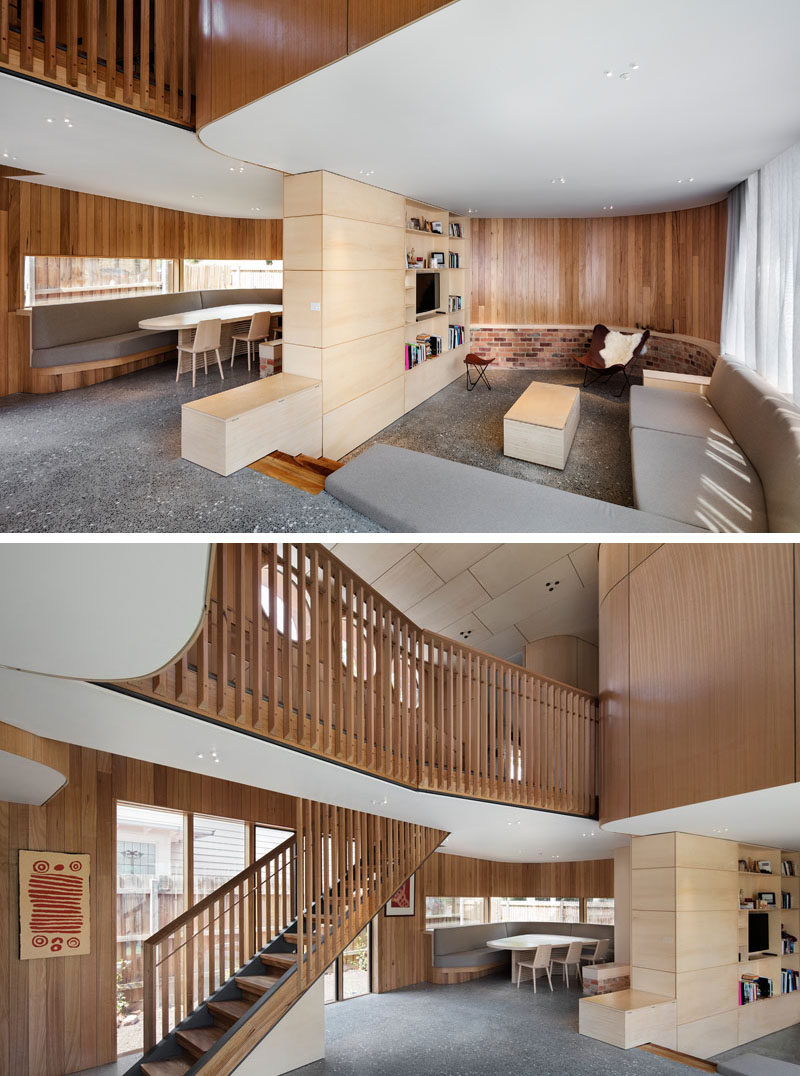 ---
Here's the view that you see as you look up from the main floor to the ceiling the top of the house.
---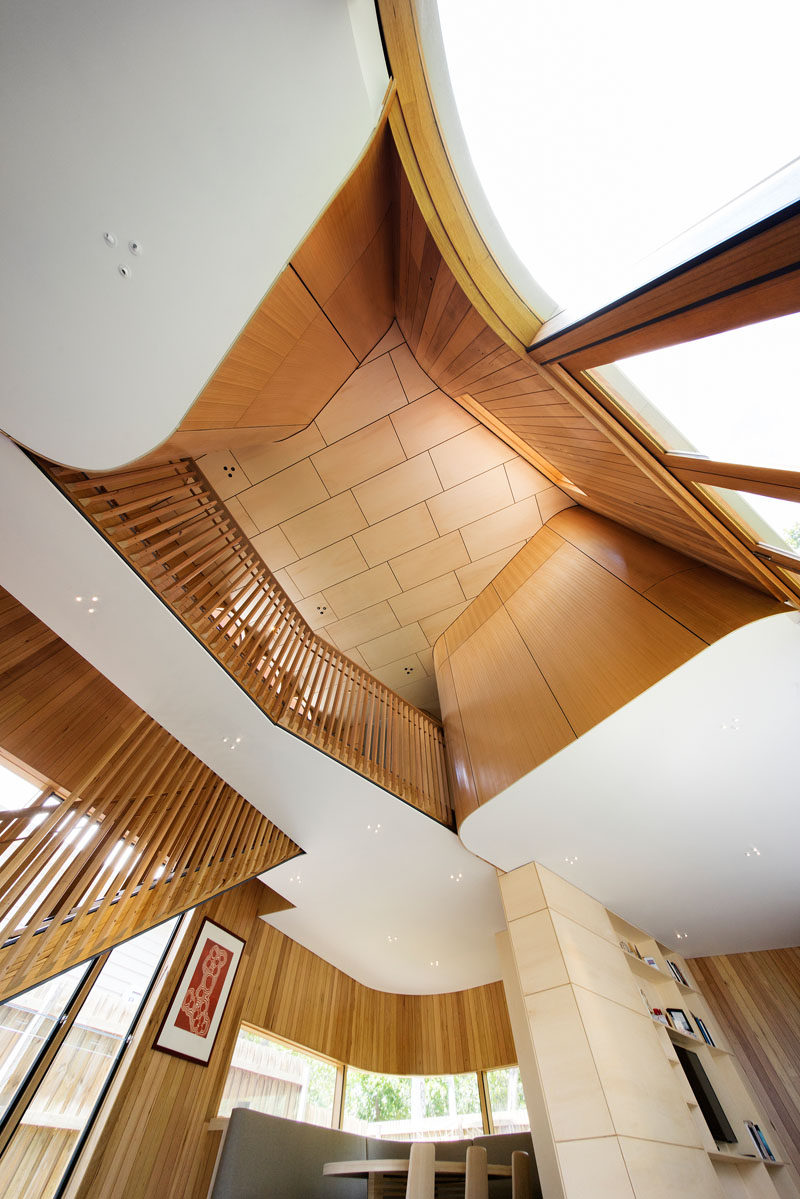 ---
Upstairs, green flooring adds a touch of color to the mostly wood interior, while circular and rectangular windows let natural light in.
---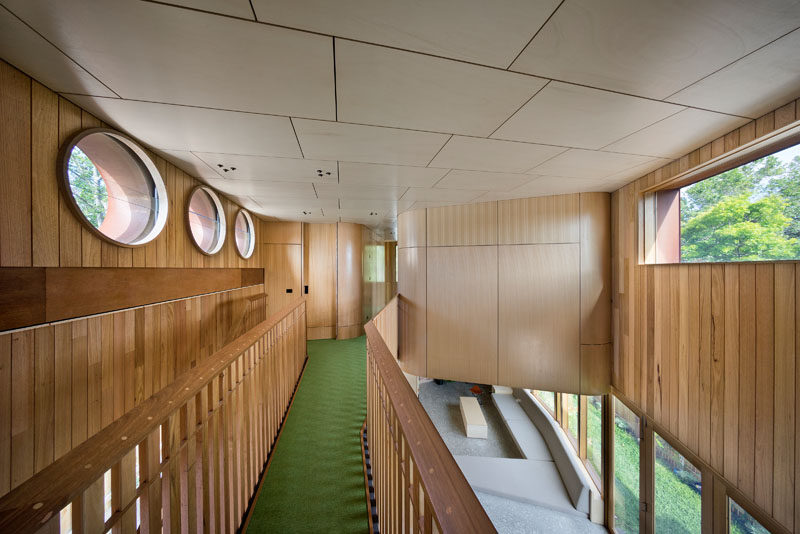 ---
The upper floor of the home is where you will find the bedrooms. This bedroom has plenty of custom designed built-in cabinetry with additional curved wood detailing.
---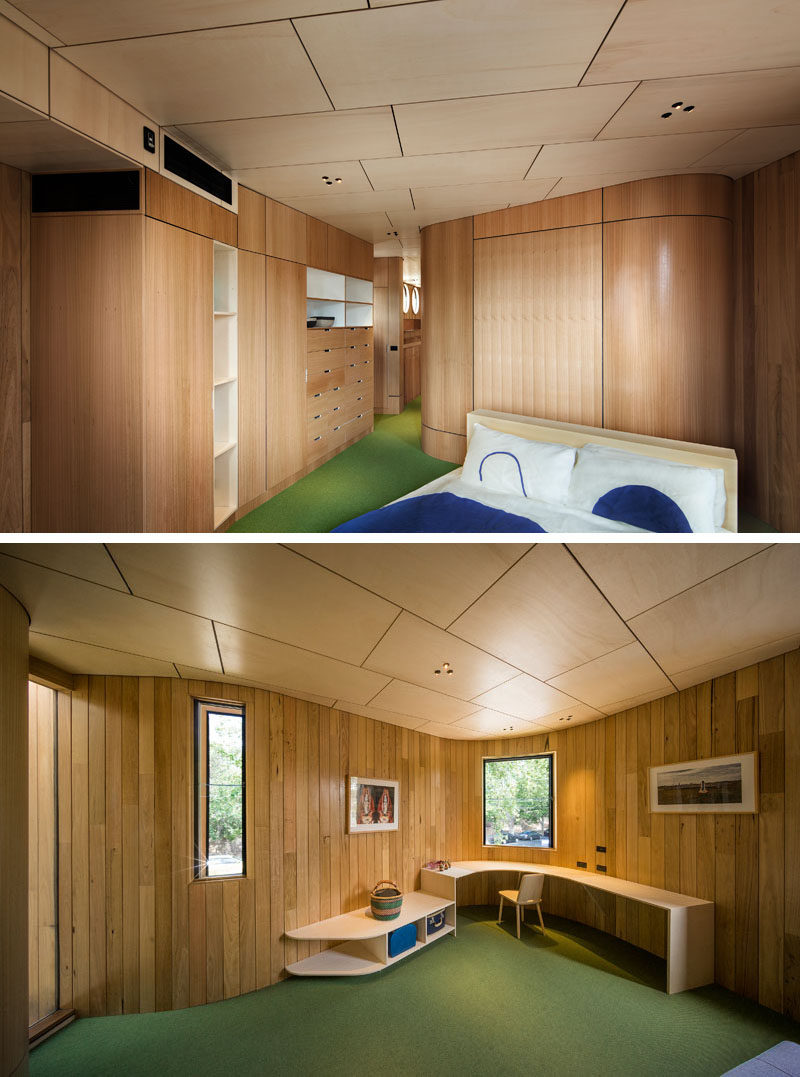 ---