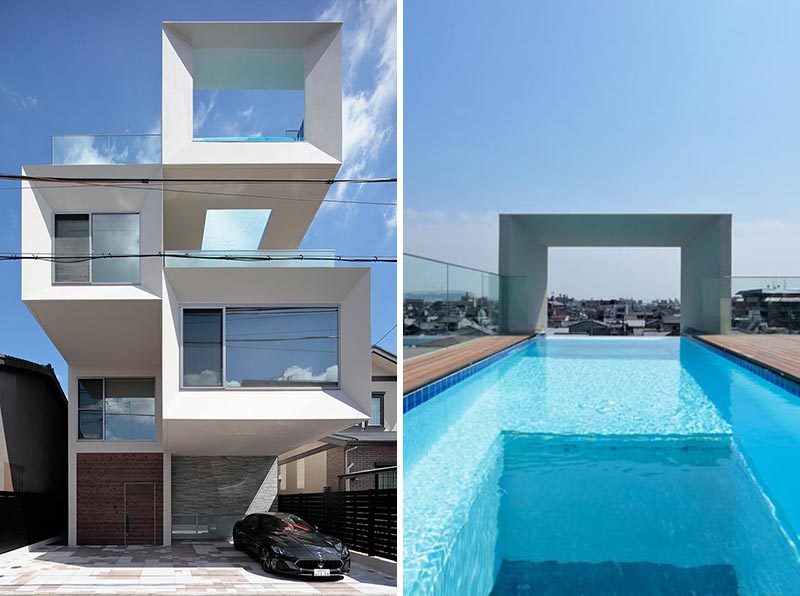 Eastern Design Office has recently completed a new house in Kyoto, Japan, that features a unique cantilevered swimming pool.

The house has been designed as a tall structure made from 'square tubes' to take advantage of the mountain views in the distance, which can be seen through windows and openings at the ends.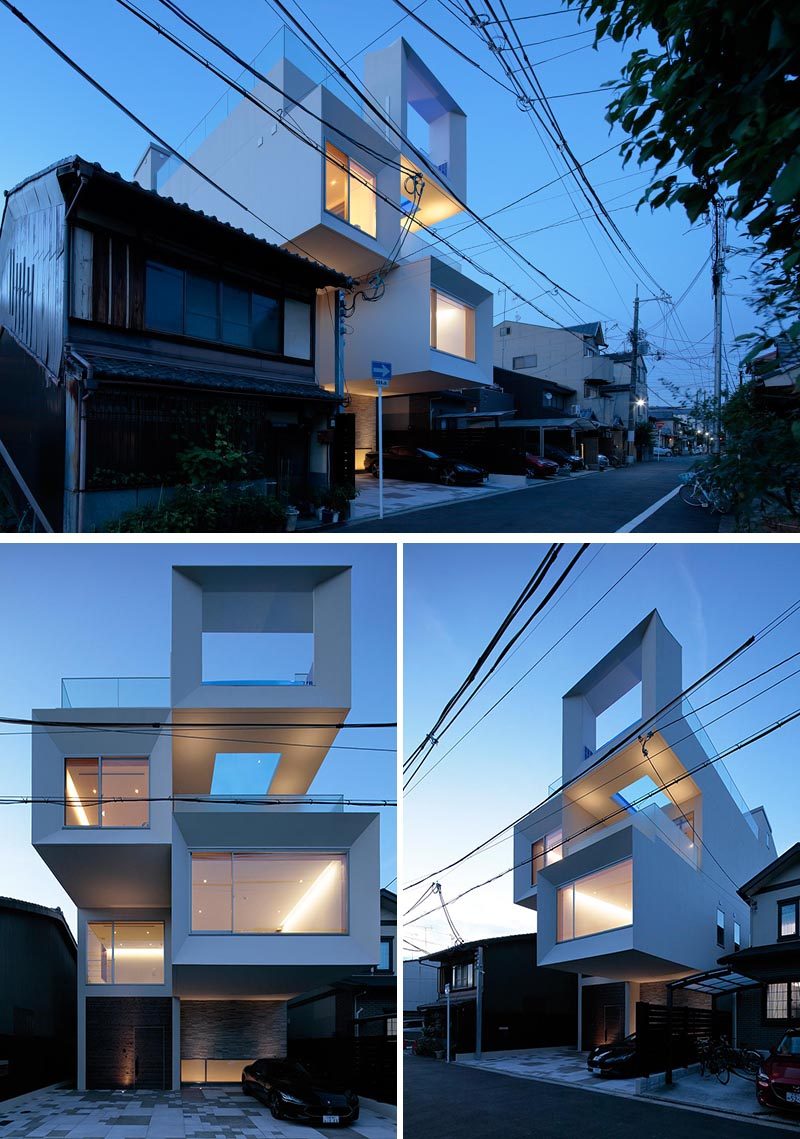 At the top of the house is a window that can be enjoyed from the cantilevered swimming pool. Glass safety railings allow for an unobstructed views, while the swimming pool also hides a hidden window in the bottom of the pool.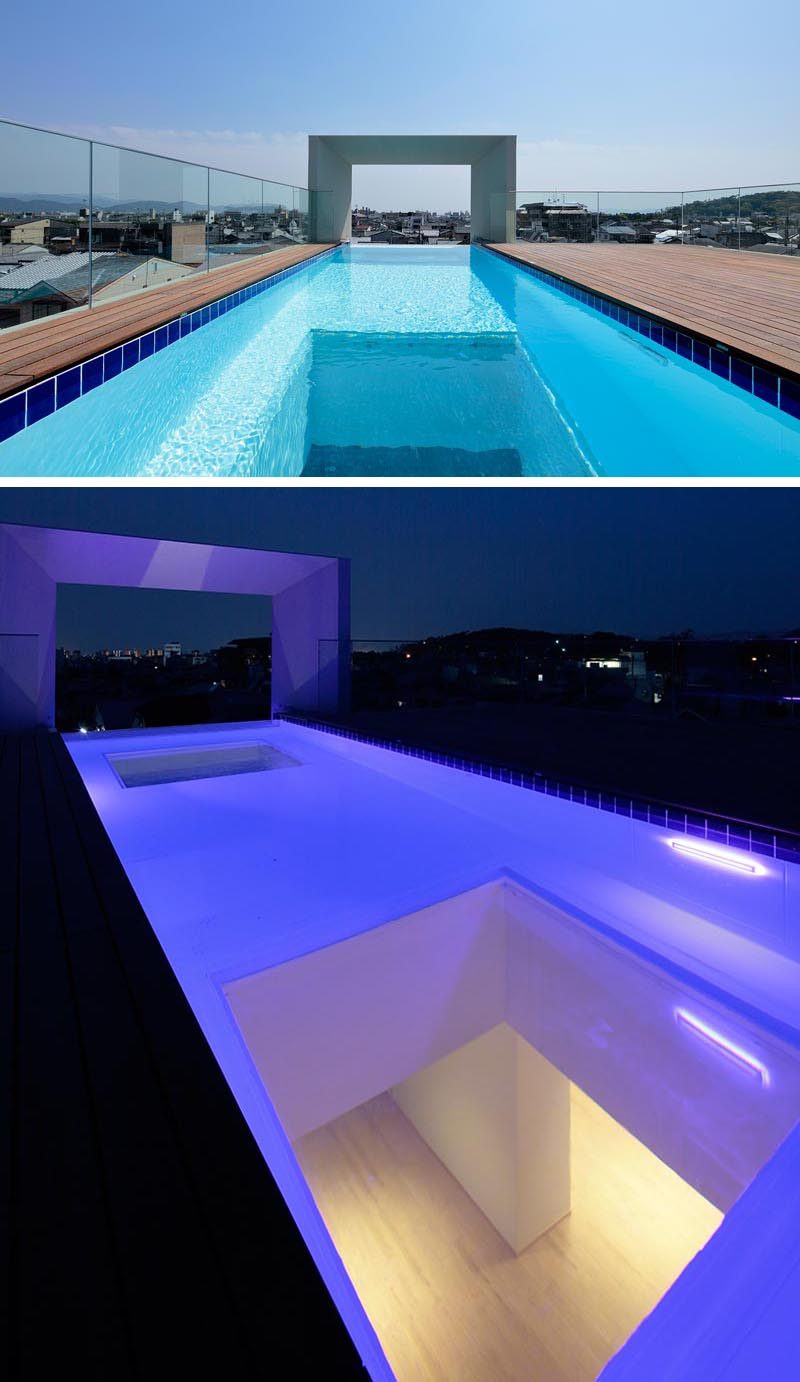 From the pool, you can see through to the living level of the house, and from within the house, you can see people swimming. The light that filters in from the pool, flickers due to the movement of the water, while the pool itself casts a blue hue that can be enjoyed from the interior of the home.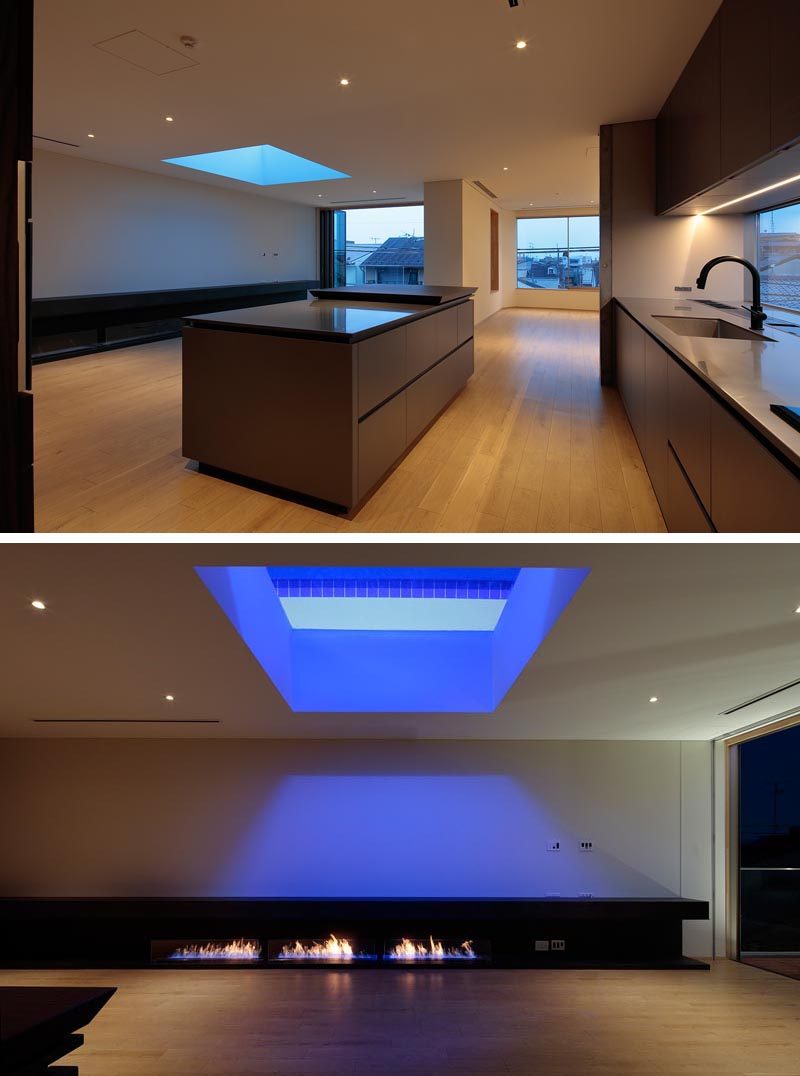 Here's a glimpse at the layout of the house, showing the location of the pool on the top level.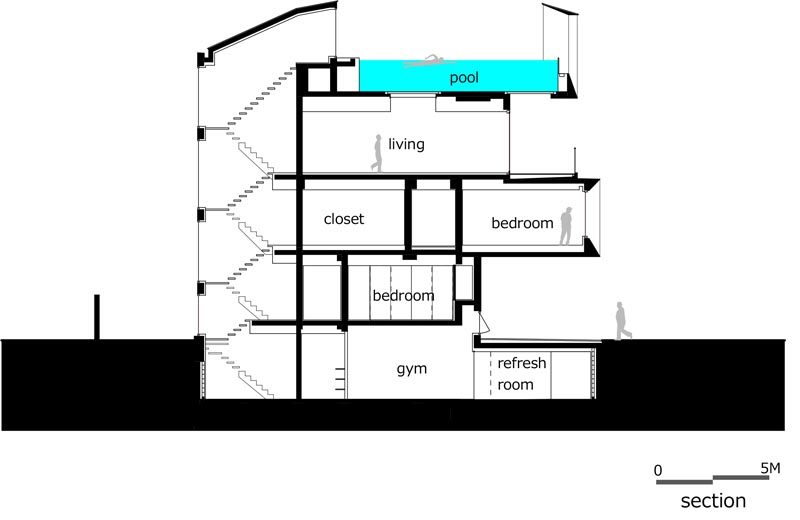 Photography by Koichi Torimura | Architect: Eastern Design Office | Structural Engineering: Ryoma Murata Building Studio Ltd. | Constructor: Fukasaka Co., Ltd