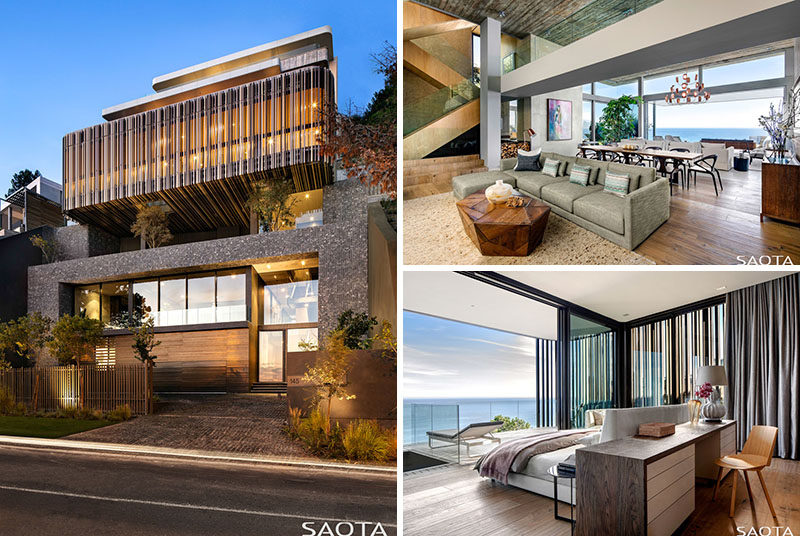 Architecture firm SAOTA, has designed a new house in Cape Town, South Africa, that has views of the Atlantic Ocean.
The facade of the house showcases a gabion-walled exterior and a vertically slatted box that hovers over a terrace.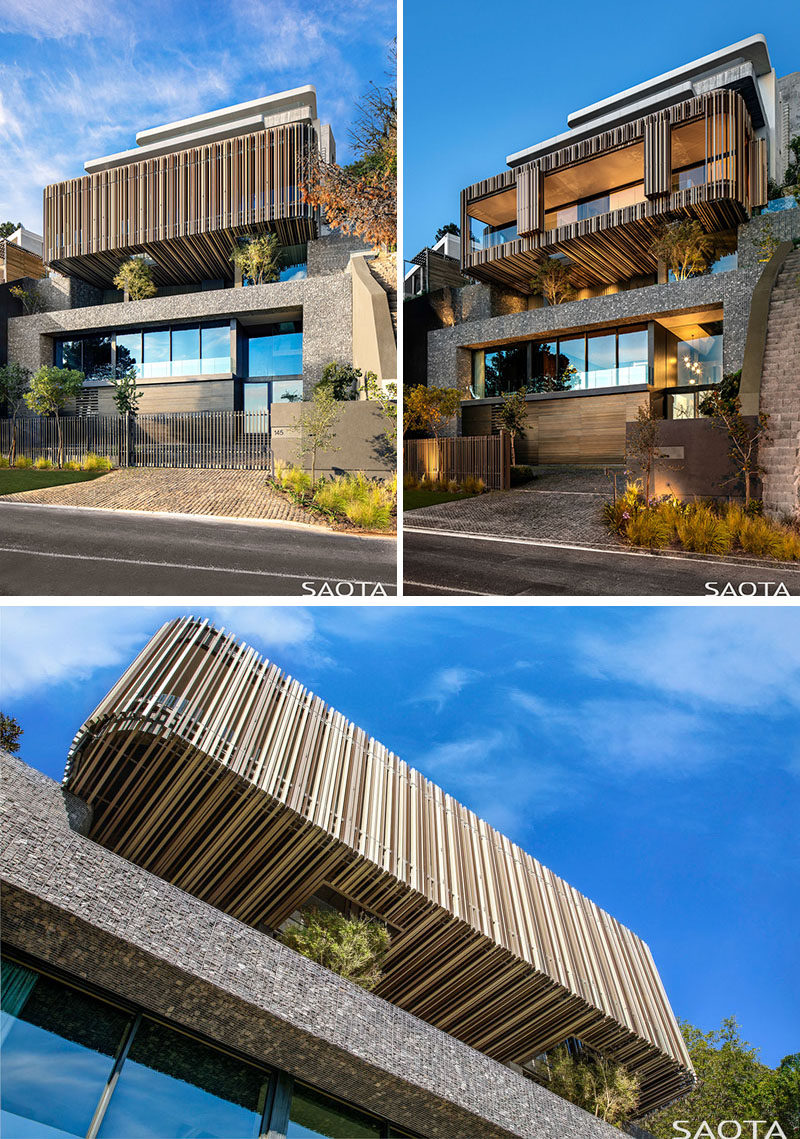 ---
Inside, there's an living room with a large couch that looks out directly towards the ocean.
---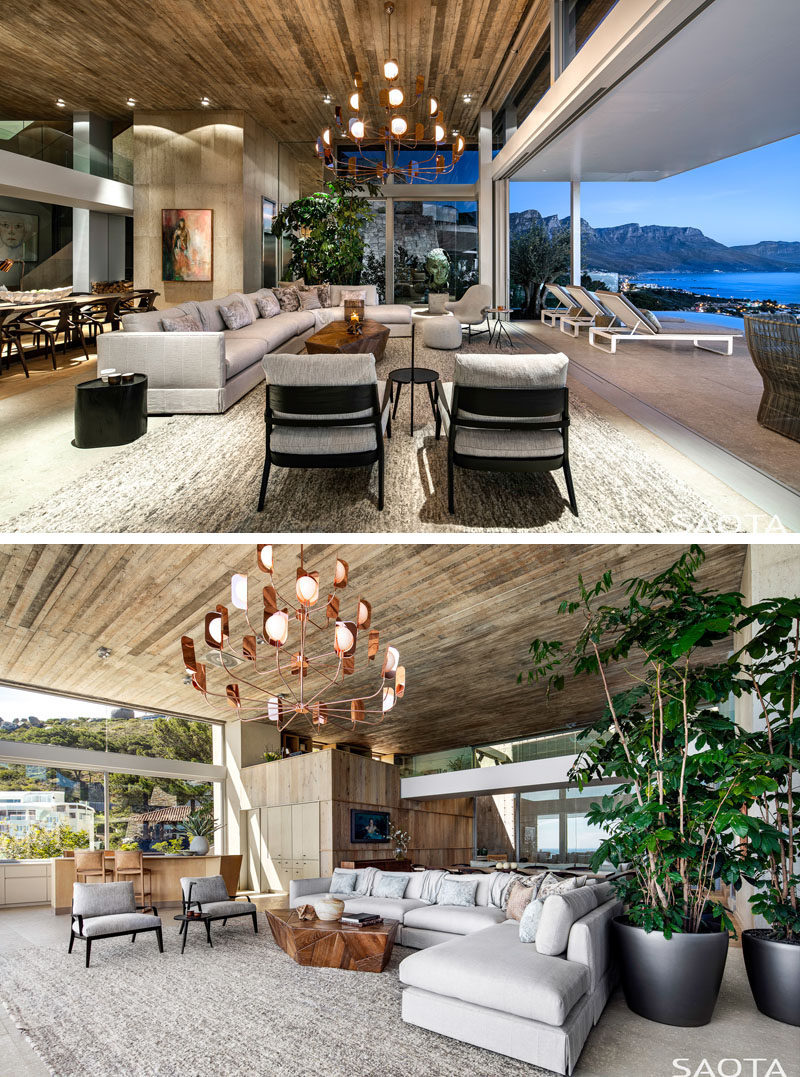 ---
Behind the living room, there's a large dining area that showcases the concrete ceiling and rough-sawn planks.
---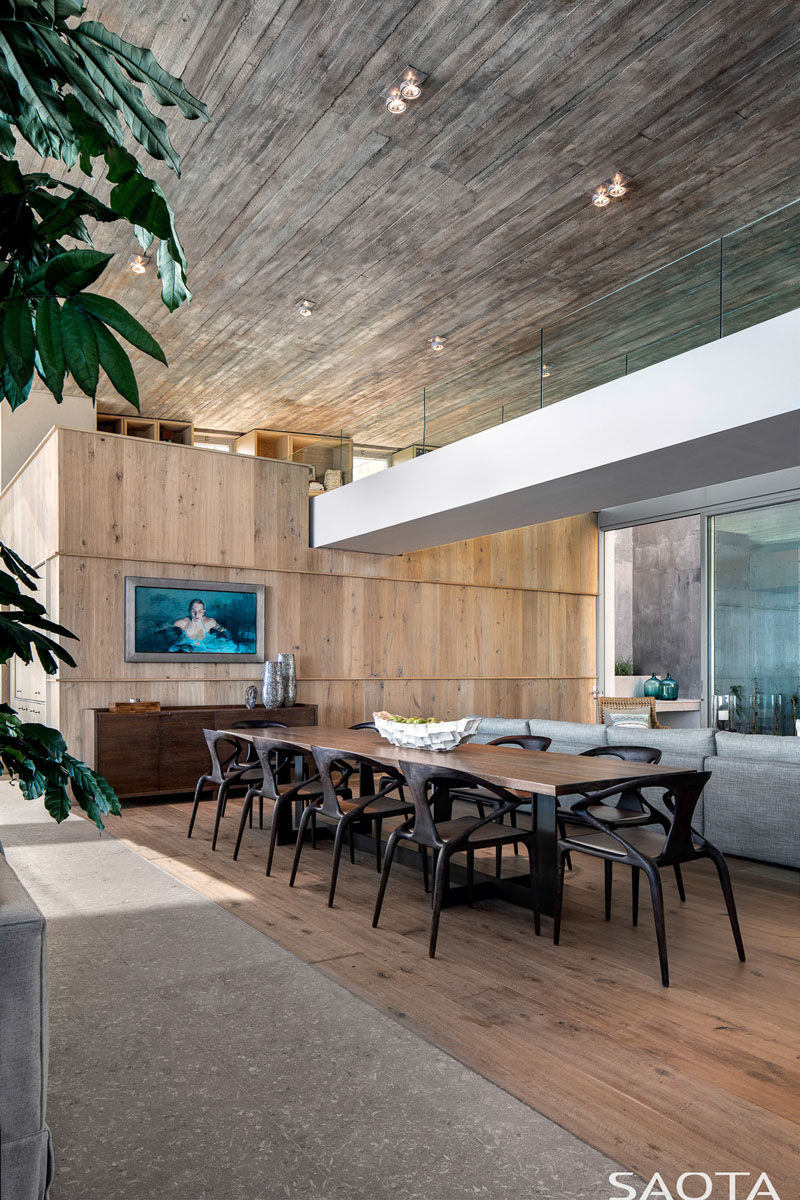 ---
A secondary living room space has large windows, a hanging fireplace, and a view of the wood-clad stairs.
---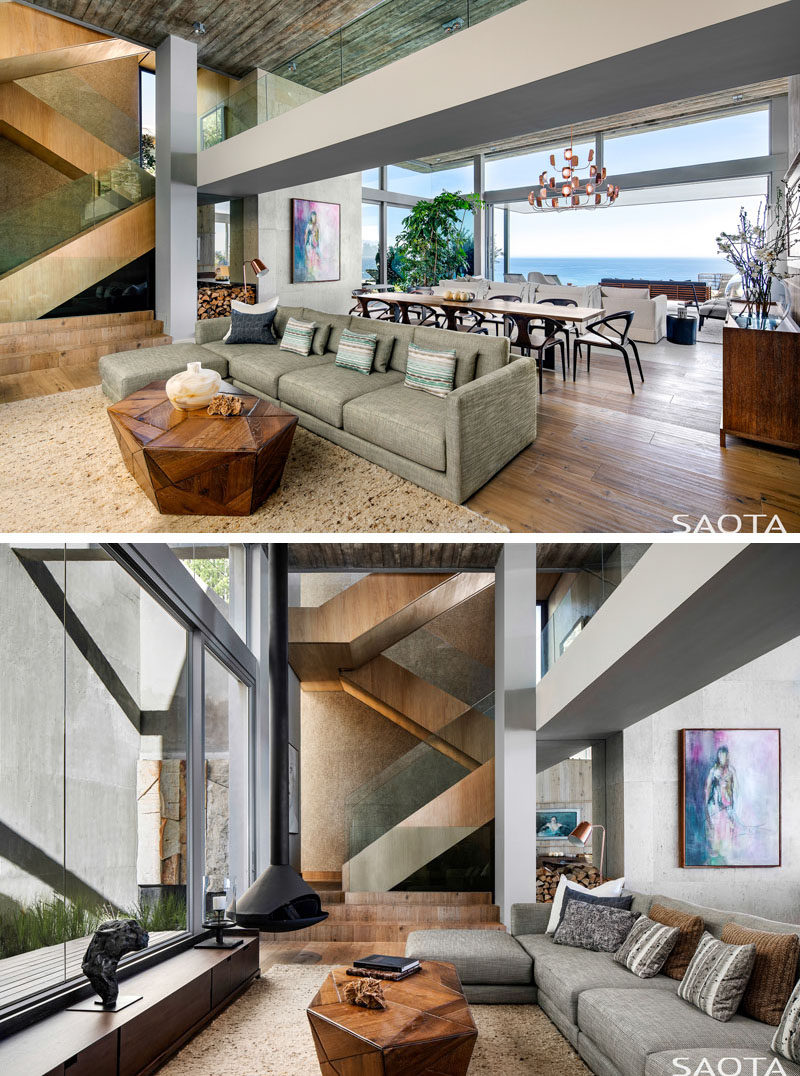 ---
The wood stairs have glass handrails that appear to blend into the background.
---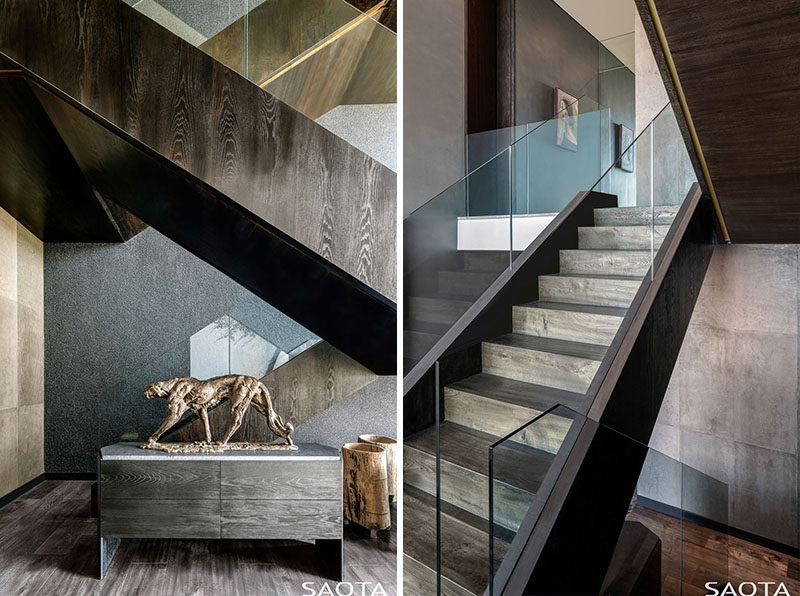 ---
The home also has a bar and lounge area, that's on the same floor as some of the bedrooms.
---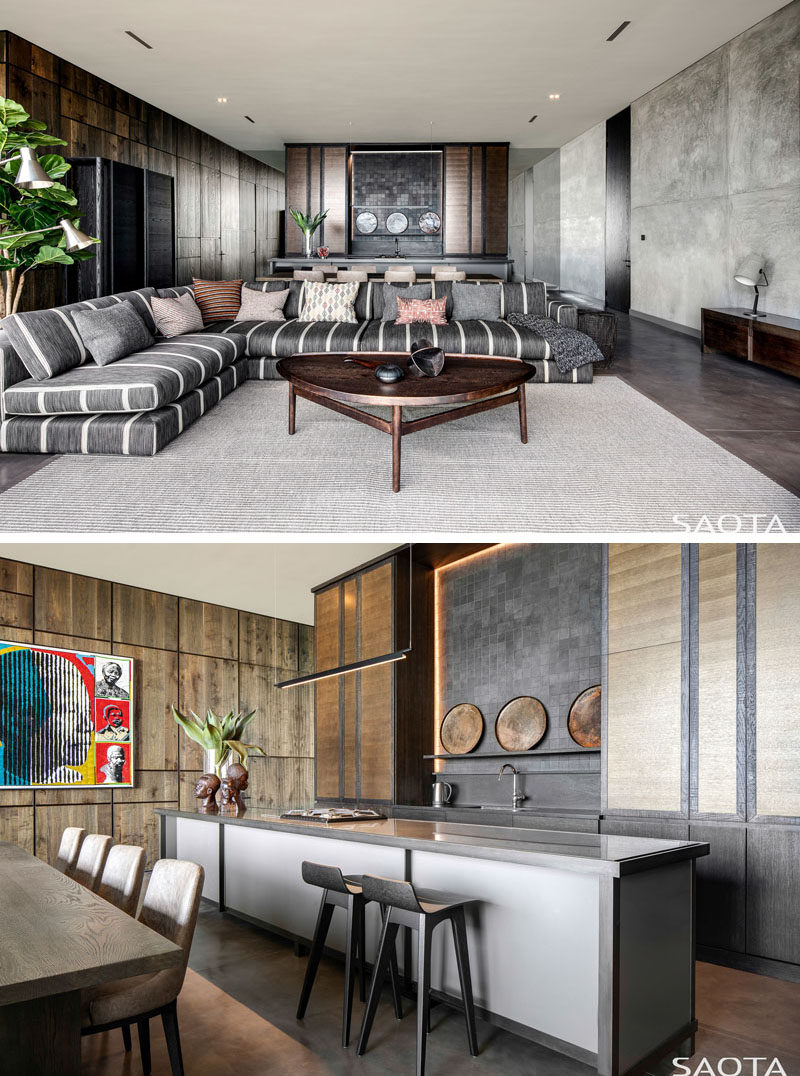 ---
The bedroom features an ensuite bathroom that's open to the rest of the bedroom, allowing it to take advantage of the views.
---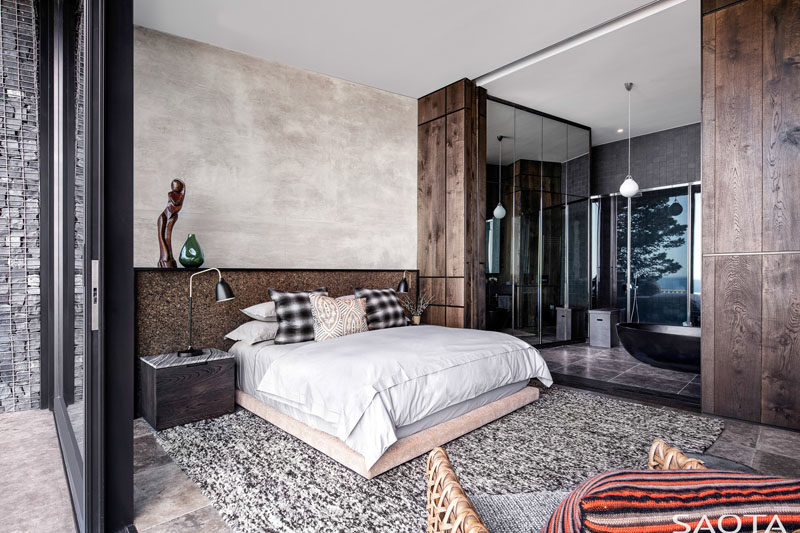 ---
The master bedroom is hidden within the slatted box, providing privacy and delicately filtering light into the room.
---

---
The slatted box was engineered from a durable yet lightweight aluminium, in a finish that mimics the different tones of tree bark, creating a durable solution to Cape Town's capricious seasons. The screens can be opened or closed to adjust the amount of natural light filtering into the interior.
---

---
The master suite also has a bathroom with a wall of mirrored wardrobes, a large vanity, and at the end is a walk-in shower, and hidden out of sight is a freestanding bathtub.
---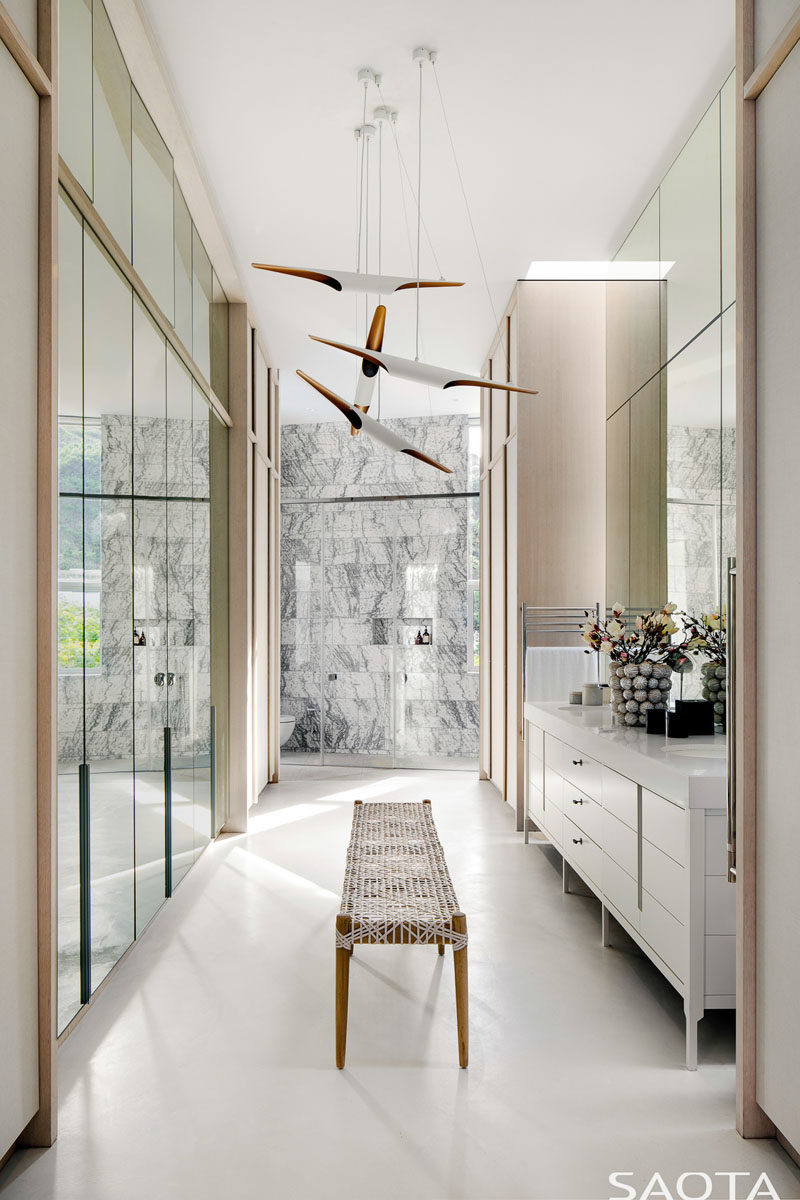 Photography by Adam Letch | Architects: SAOTA | Project Team: Phillippe Fouché, Nilene Slabbert, Mias Claassens & Thabiso Nkoane | Engineers: Jeffares & Green Afrika, De Villiers & Moore | Quantity Surveyor: SBDS | Contractor: Cape Island Construction (CIC) | Interior Designers: Cecile & Boyd | Lighting Consultant: Professional Illumination Design | Landscaping: Nicholas Whitehorn Landscape Design
---