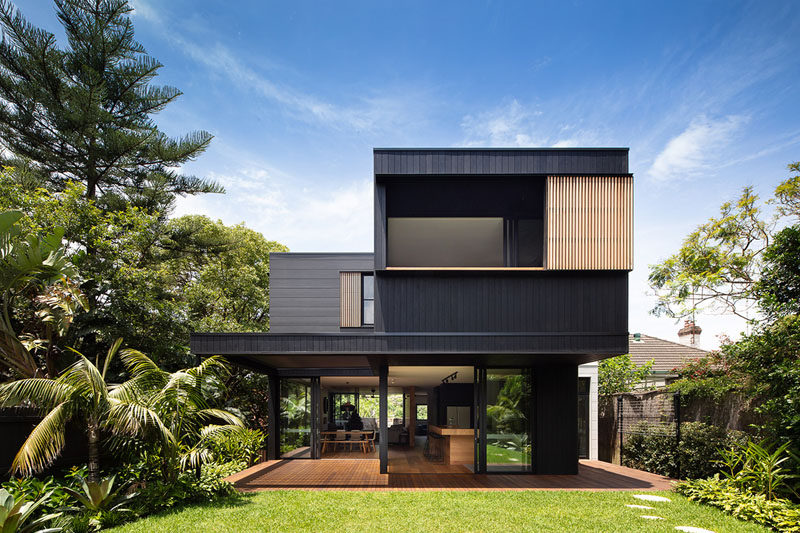 Modular design and build firm Modscape, together with local architects Fox Johnston, have completed a functional and light-filled family home in the beachside neighborhood of Tamarama, Australia.
Sandstone has been used to create a variety of levels in the front garden, which leads to the front door of the house that has been clad in blackened Cambia Ash and Scyon Stria.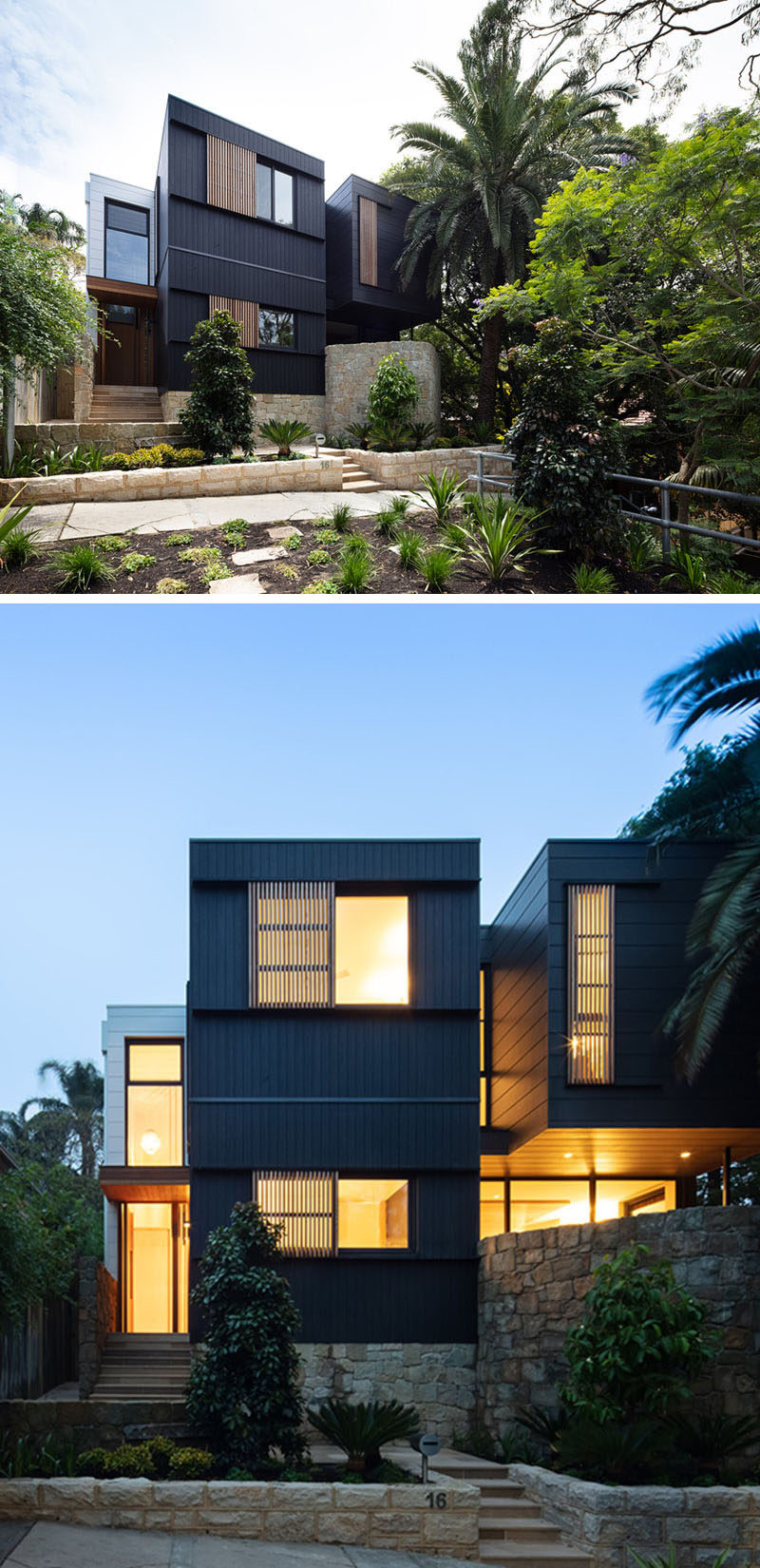 ---
The wood front door opens up to a double height entryway that guides guests to the hallway leading to the social areas of the house.
---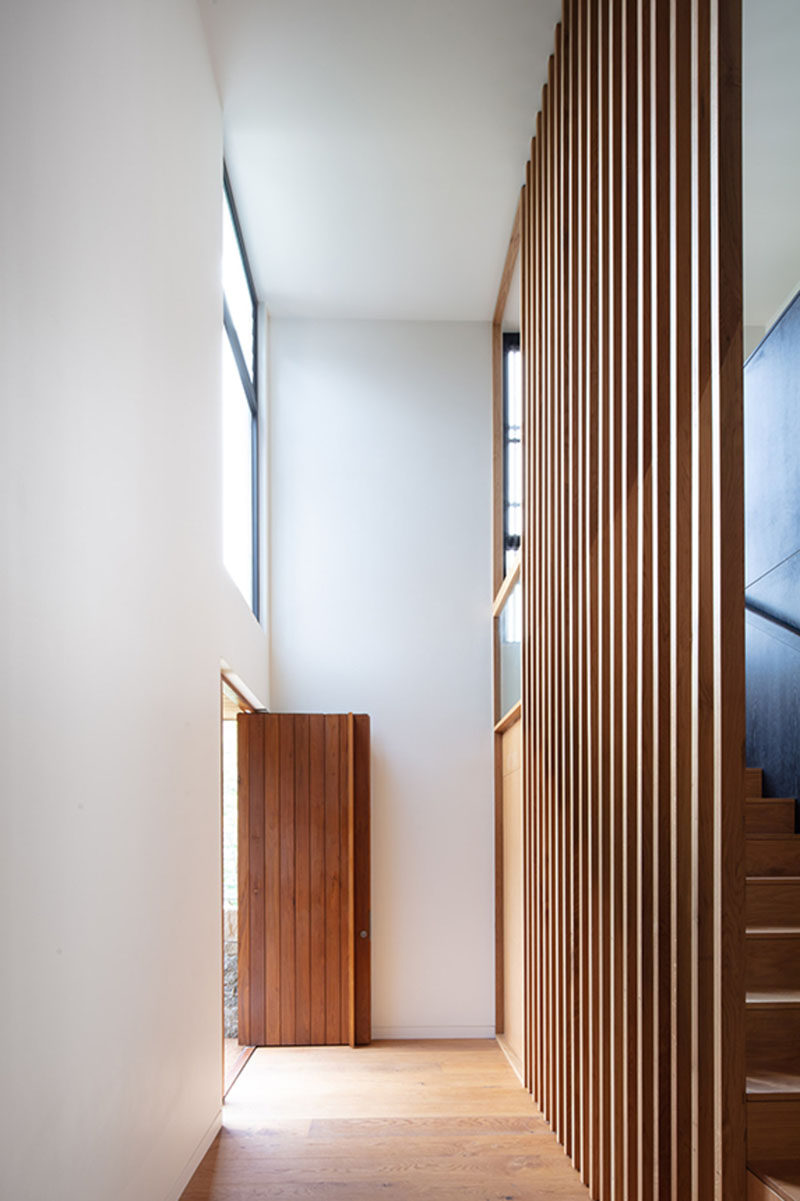 ---
The social areas of the house are all open plan. In the living room, a fireplace sits below a built-in shelf, and adjacent to the living room is the dining room. Tongue n Groove European Oak timber flooring (Chamoisee) is used throughout, as well as on the wall and ceiling in living room.
---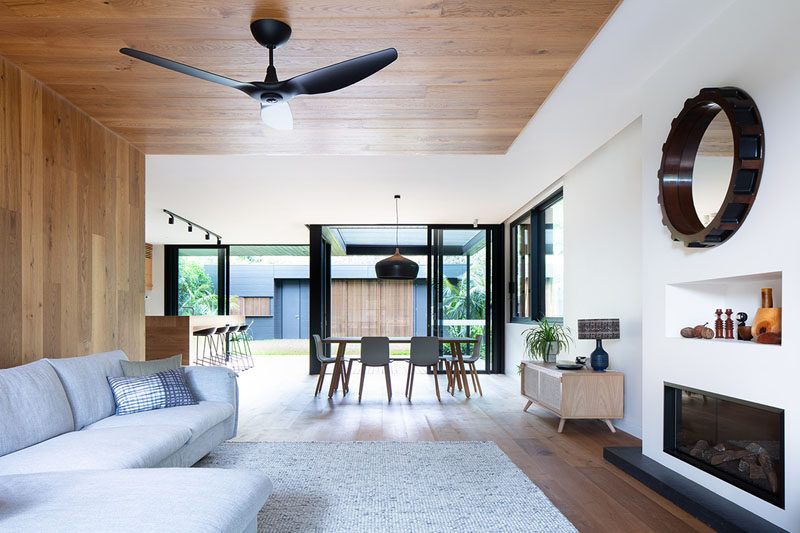 ---
In the kitchen, there's an American Oak solid timber kitchen island, that when paired with white countertops and cabinetry, creates a modern yet relaxed design.
---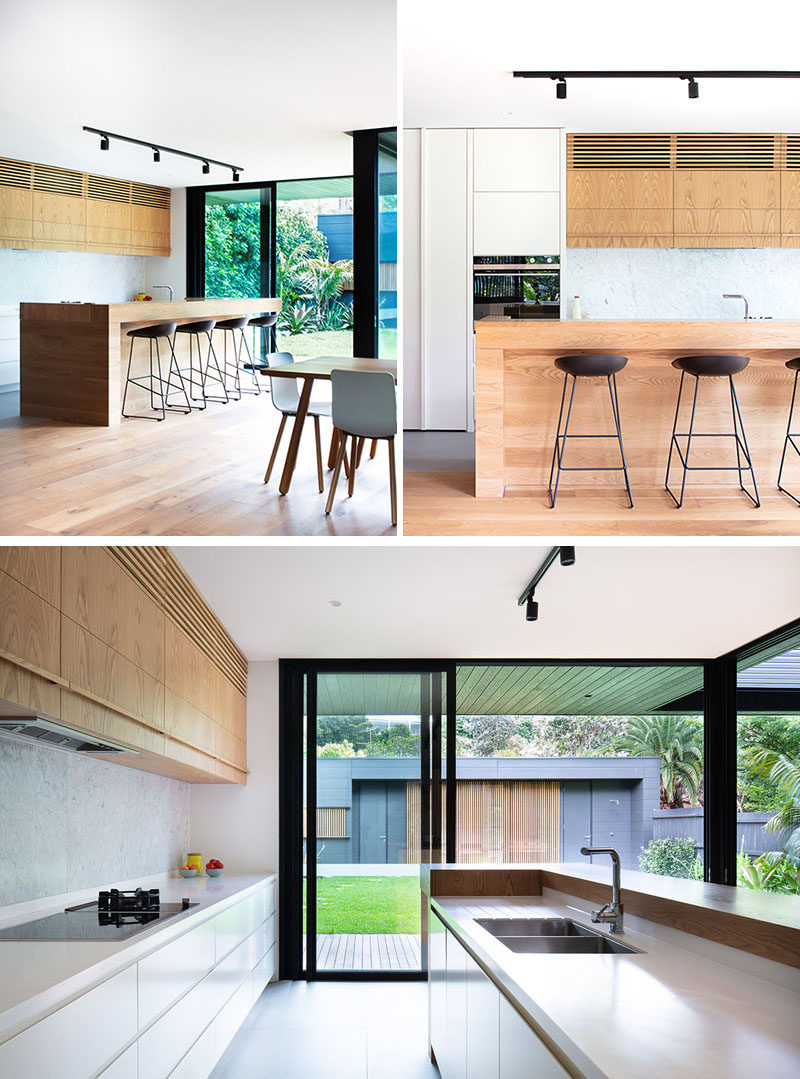 ---
At the rear of the house, the cantilevered second floor provides shelter for a wood patio. The backyard acts as an extension of the indoor living spaces, which smoothly transition into the outdoor thanks to large expanses of glass, and with easy access to the beach there's no need for a pool.
---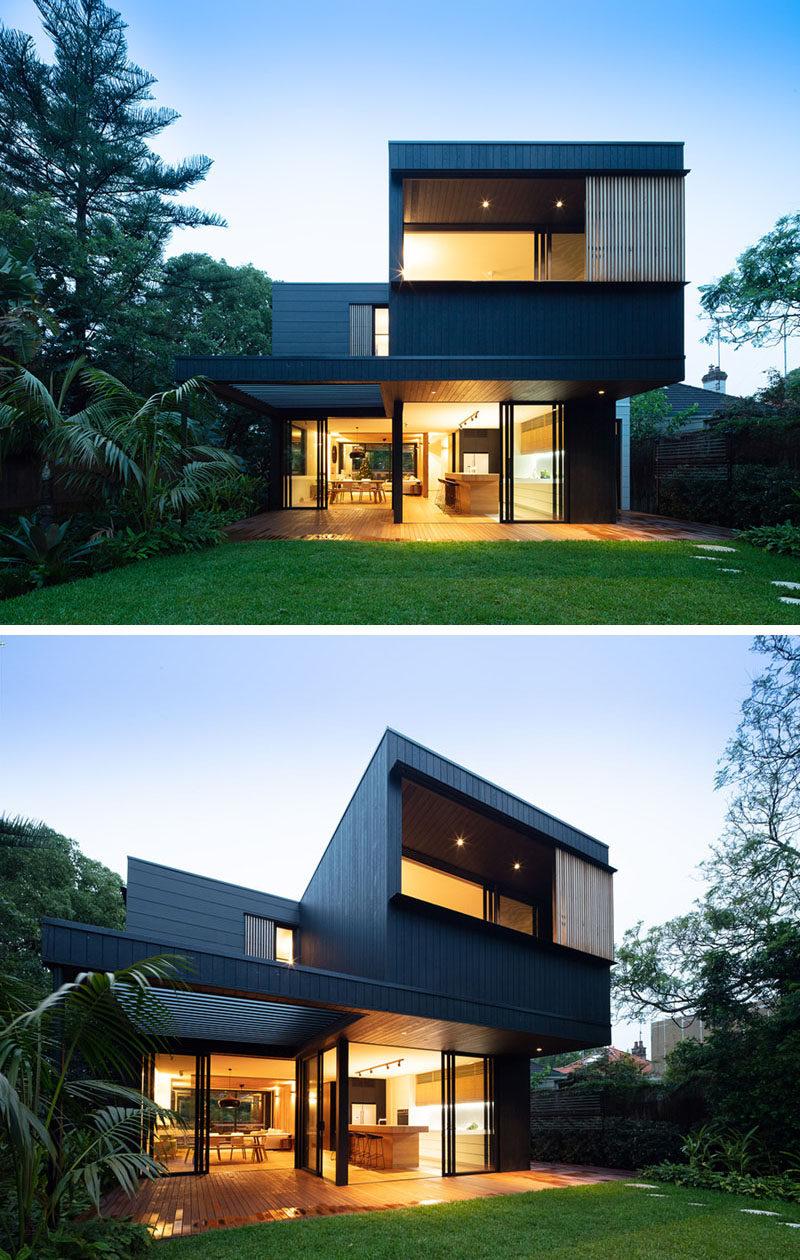 ---
A stepping stone path along the side of the backyard leads to a detached recreation room.
---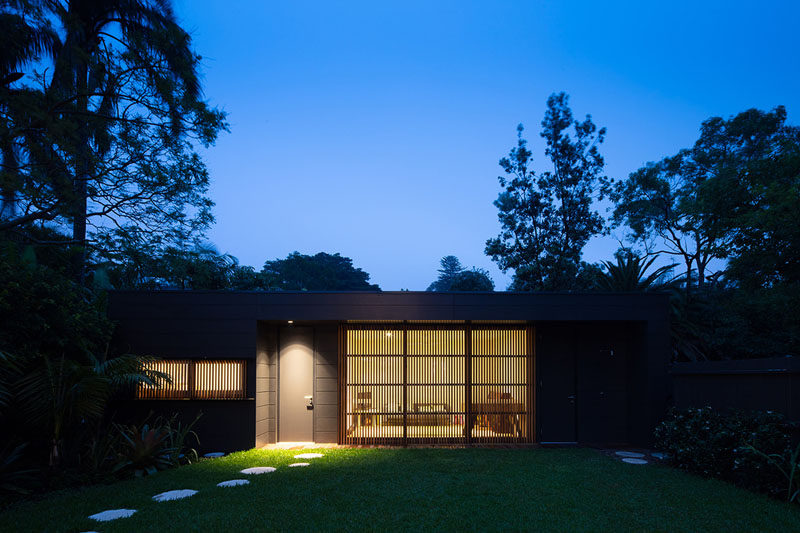 ---
Back inside the house and by the front door, there's a staircase that reflects the timber battens used externally.
---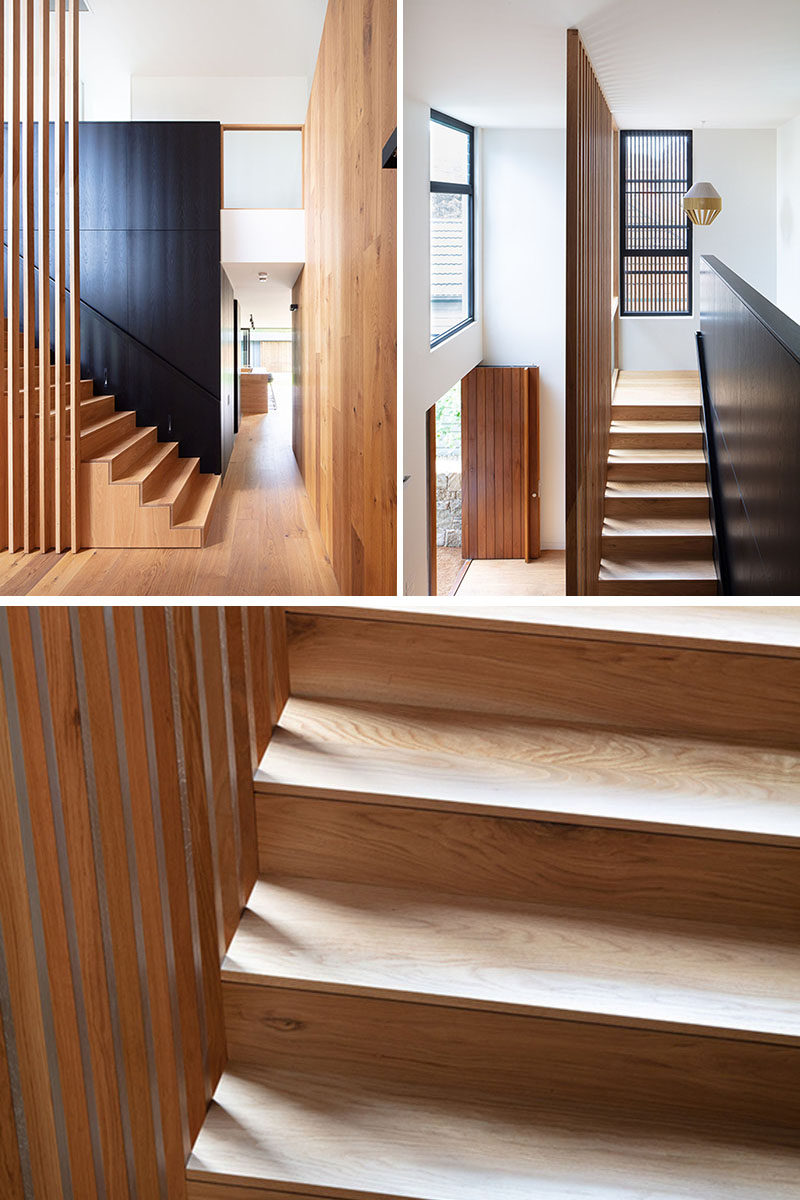 ---
Upstairs, there's multiple bedrooms. This bedroom has minimal furnishings, however it has sliding glass doors that open up to a balcony with treetop views.
---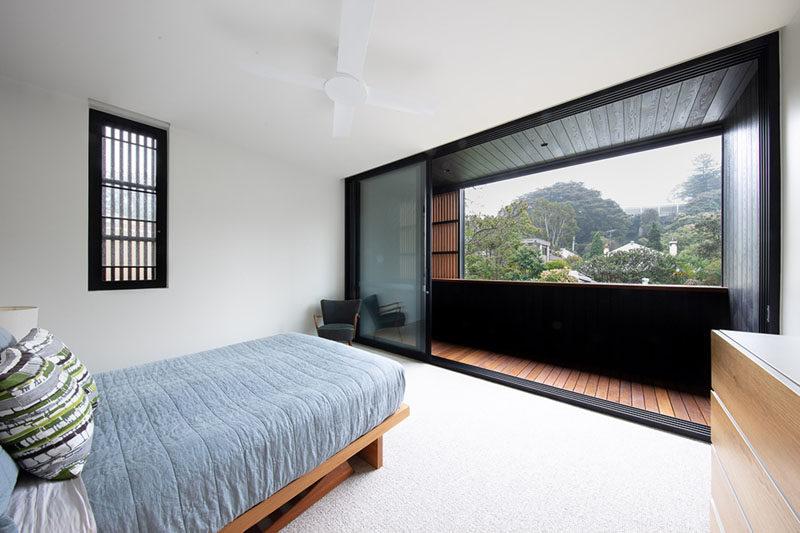 ---
In another bedroom, the movable timber batten screens on the exterior of the house provide privacy when closed, while a built-in desk and open shelving have been added between the closet and wall.
---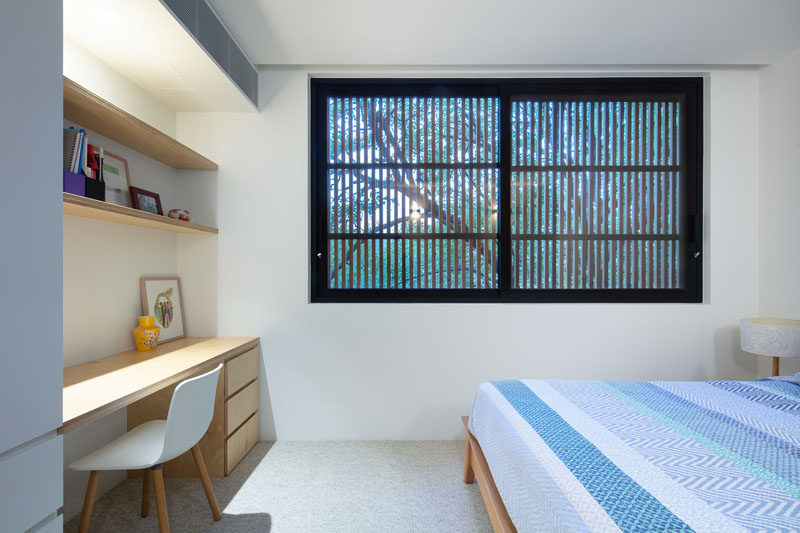 ---
In one of the bathrooms, a skylight helps to keep the white bathroom bright, while a wood vanity adds a natural touch.
---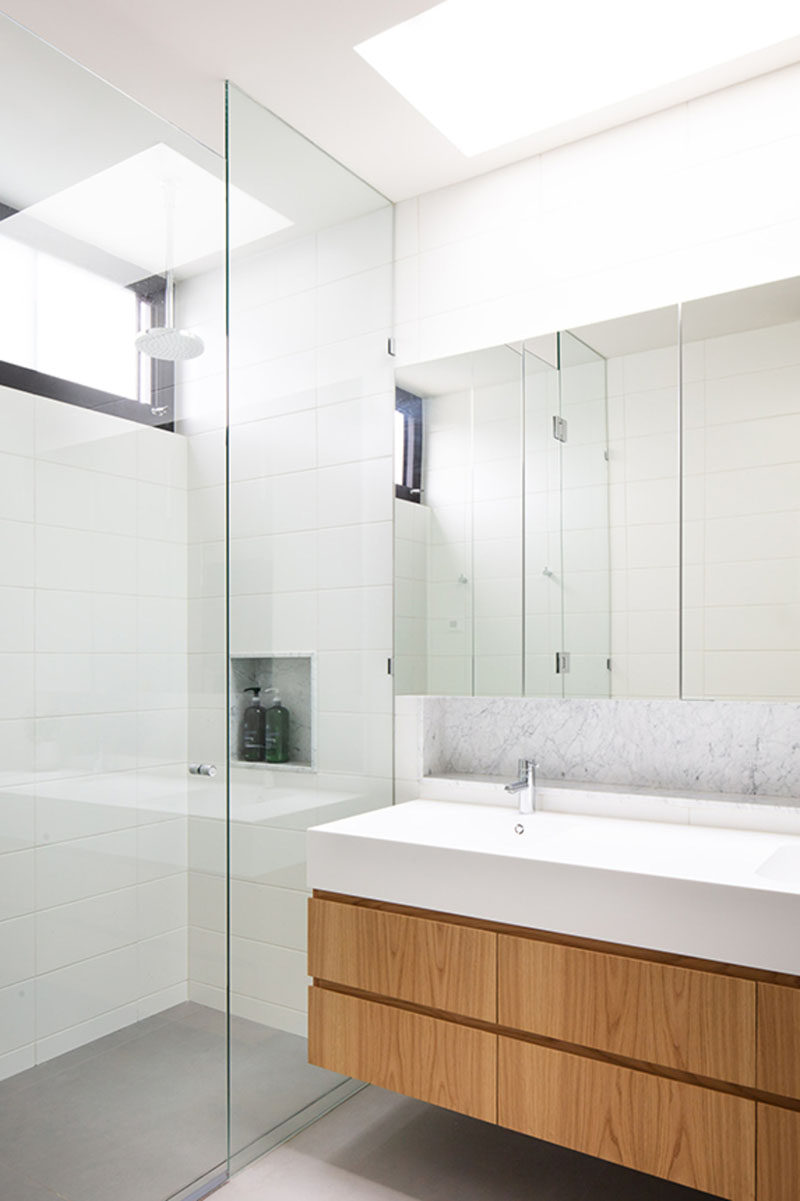 ---