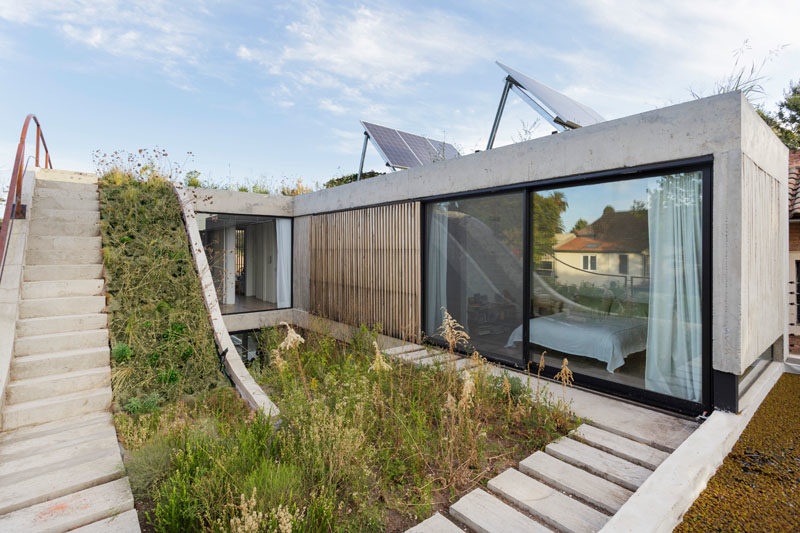 BAM! arquitectura has designed a modern concrete house in San Isidro, Argentina, for a client who is passionate about landscaping.
The house has been designed to have a garden which connects all of the architectural floors, which is immediately visible from the front door.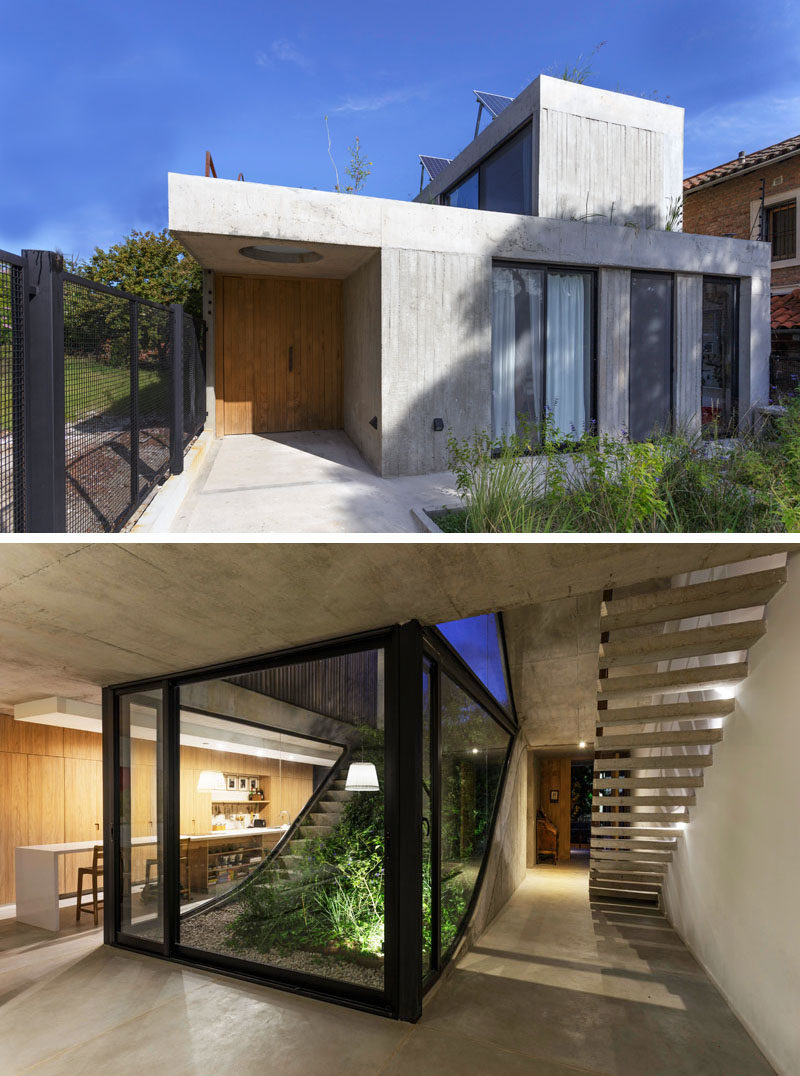 ---
The main social areas are open plan, with the living room and dining room sharing the space, while large sliding doors open to the patio and yard, creating an indoor / outdoor living environment.
---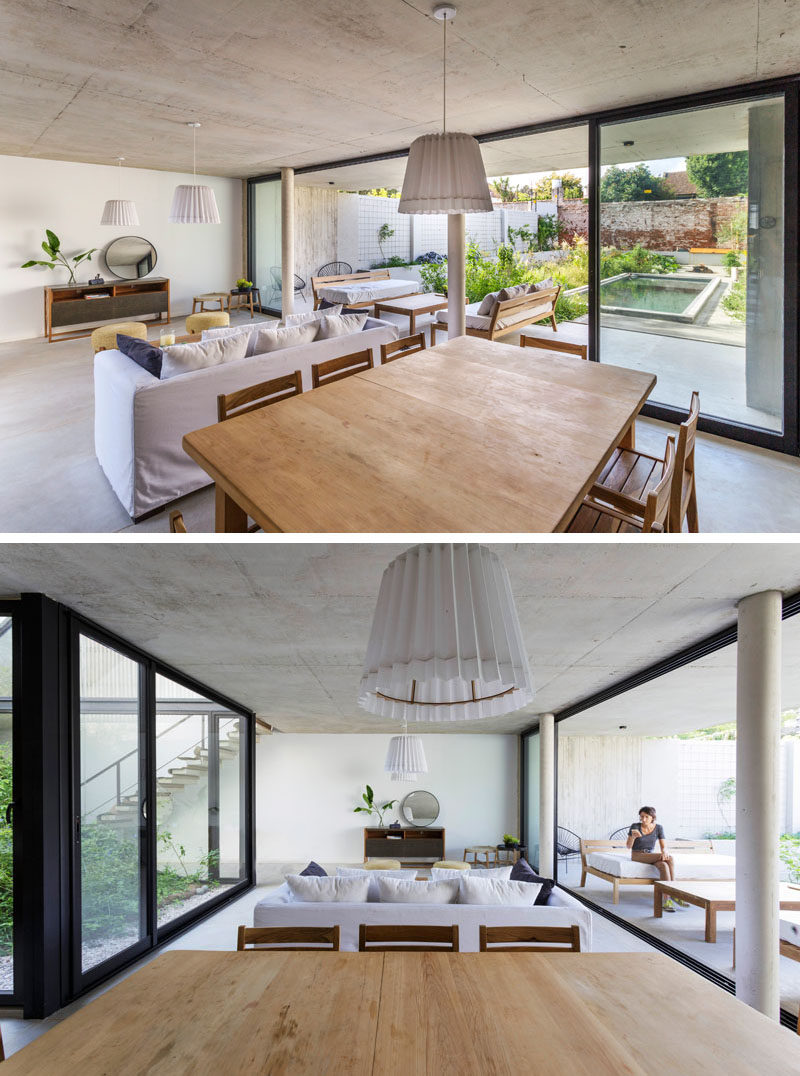 ---
Outside, the furnished patio leads to a swimming pool. From this view, you can also see modern wood shutters that add a natural touch to the concrete construction of the home.
---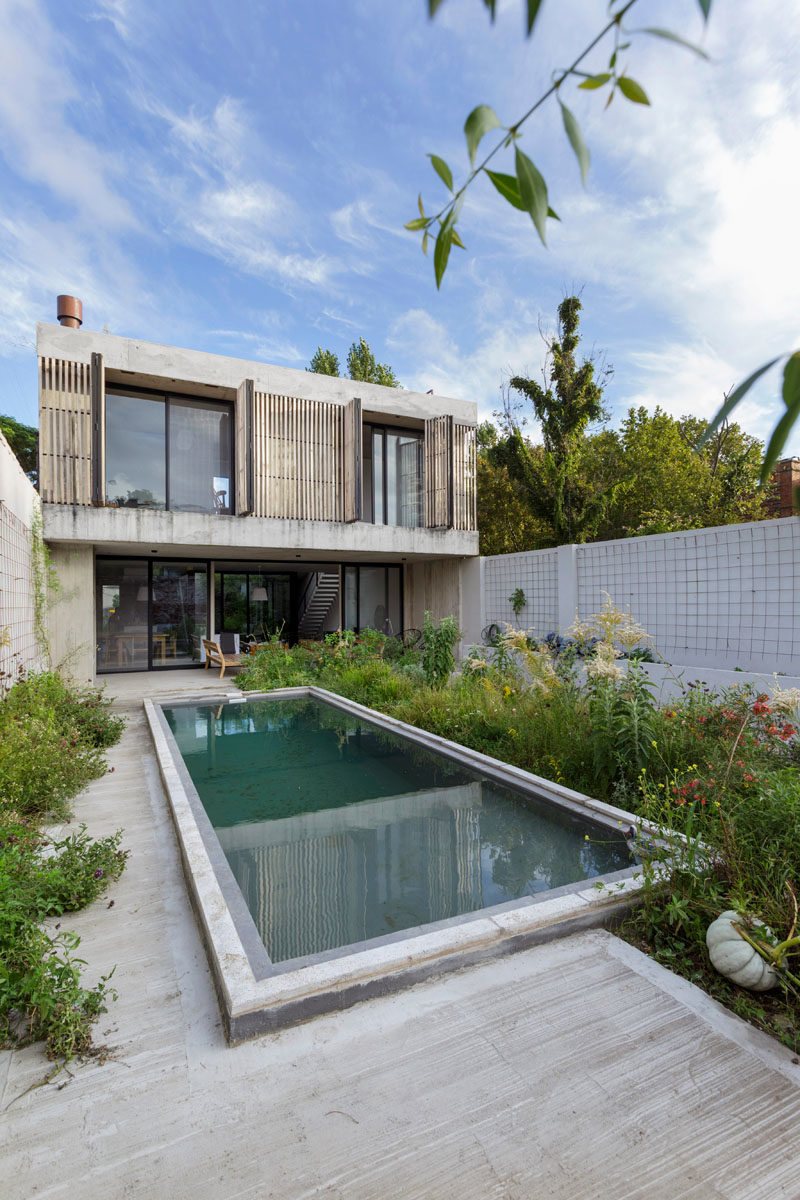 ---
At the end of the swimming pool there's a vegetable garden and a patio with a fire pit.
---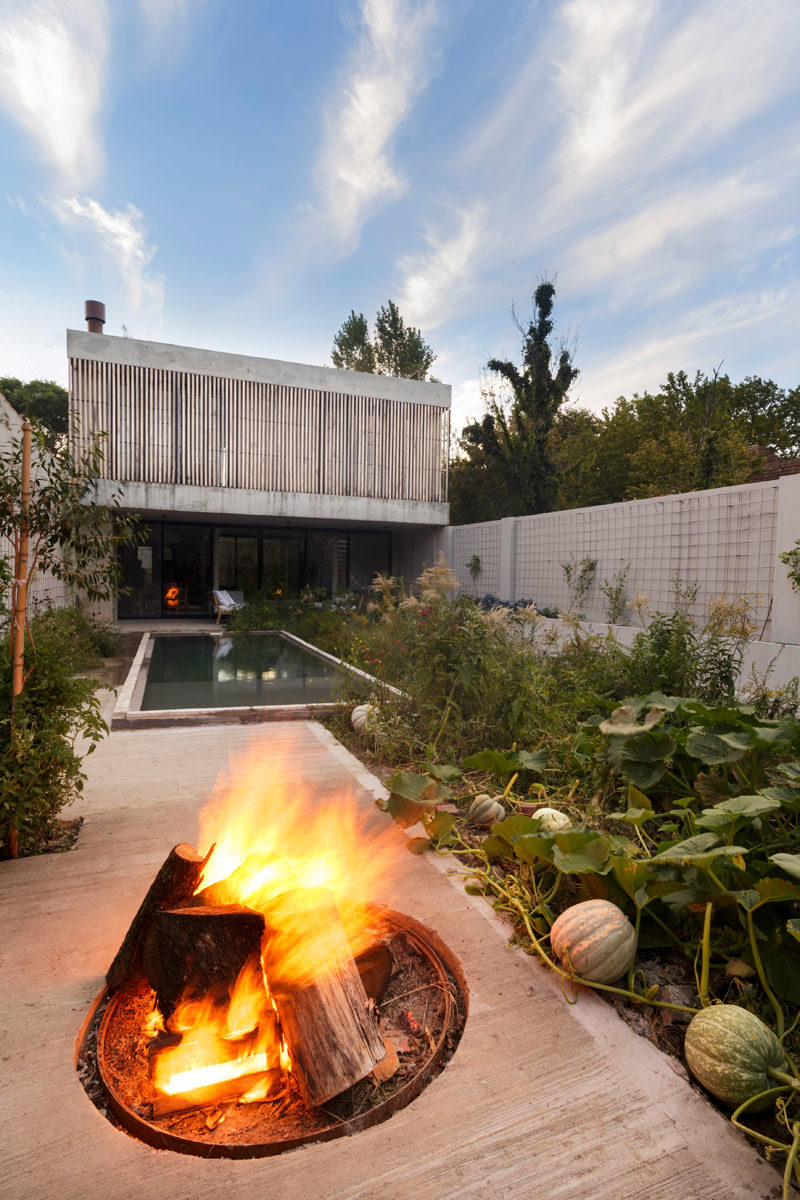 ---
Back inside, and adjacent to the dining room is the kitchen. Floor-to-ceiling light wood cabinets have been combined with a long white island for a sleek modern look.
---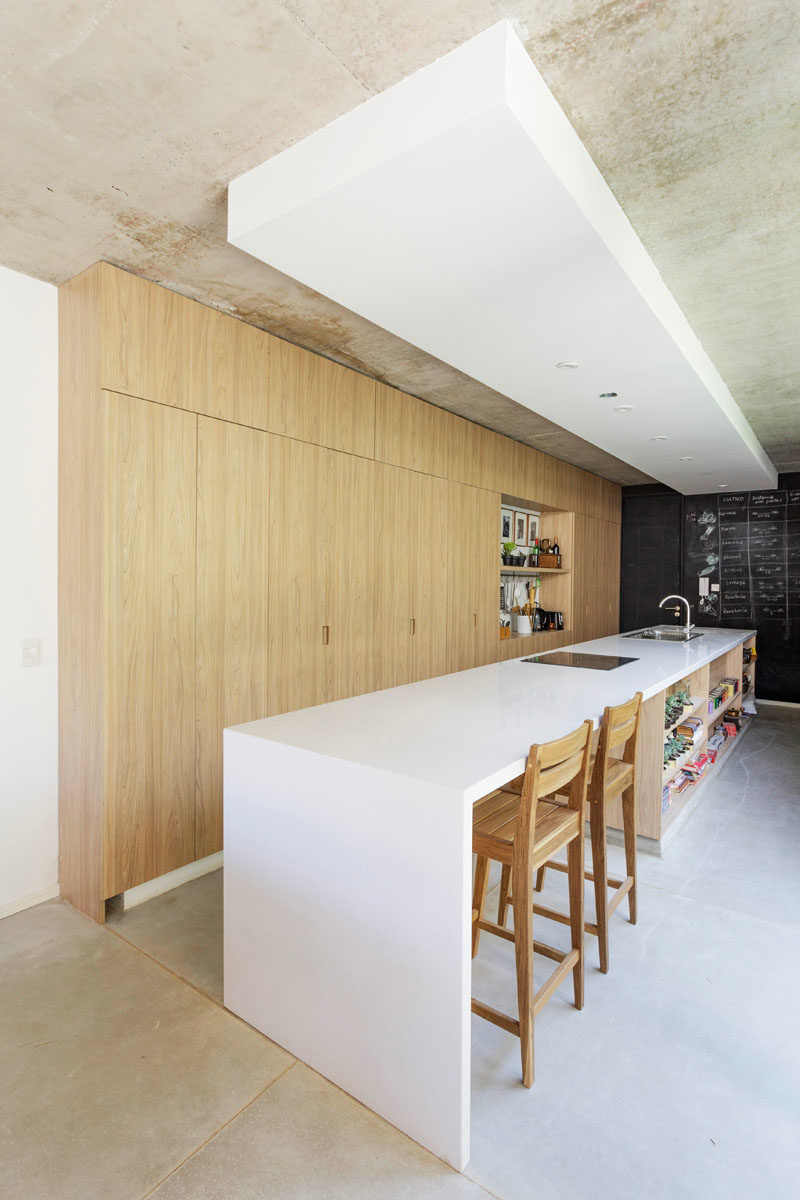 ---
Concrete stairs with a steel handrail lead to the upper level of the home where the bedrooms and bathrooms are located.
---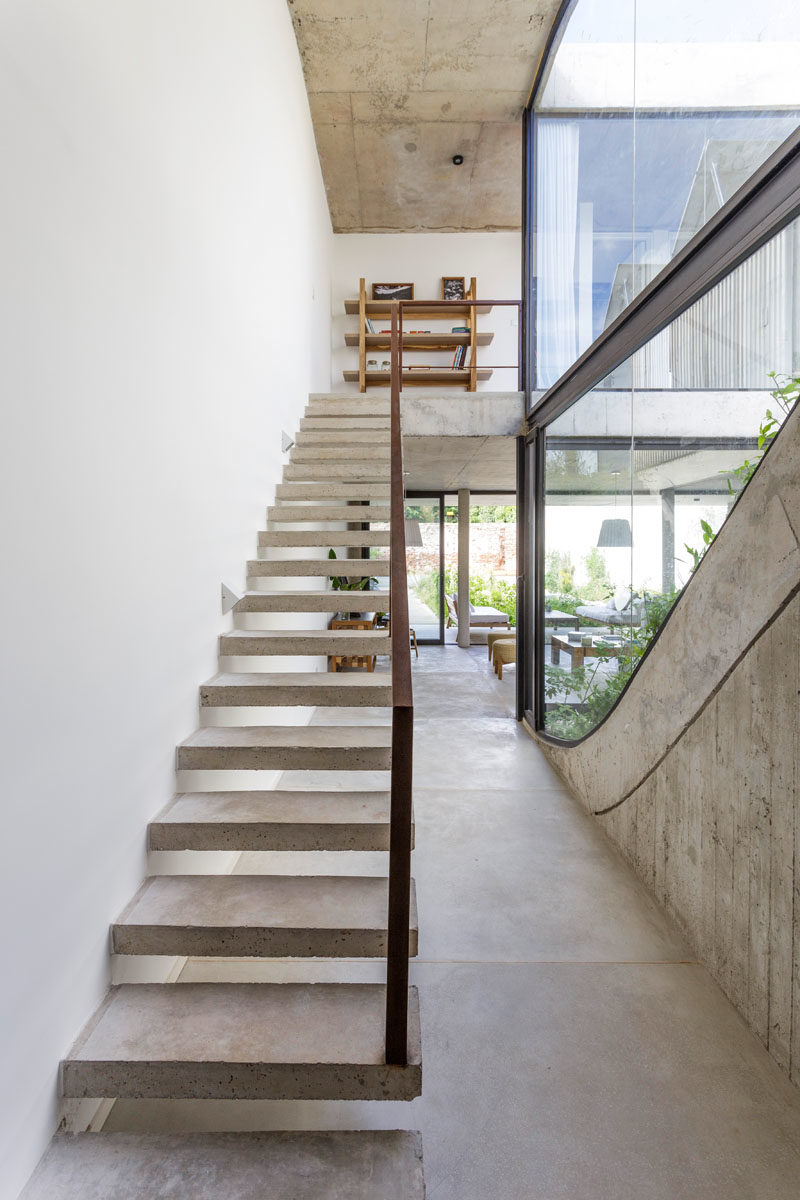 ---
The master bedroom is filled with natural light from the large sliding glass door that opens to the rooftop.
---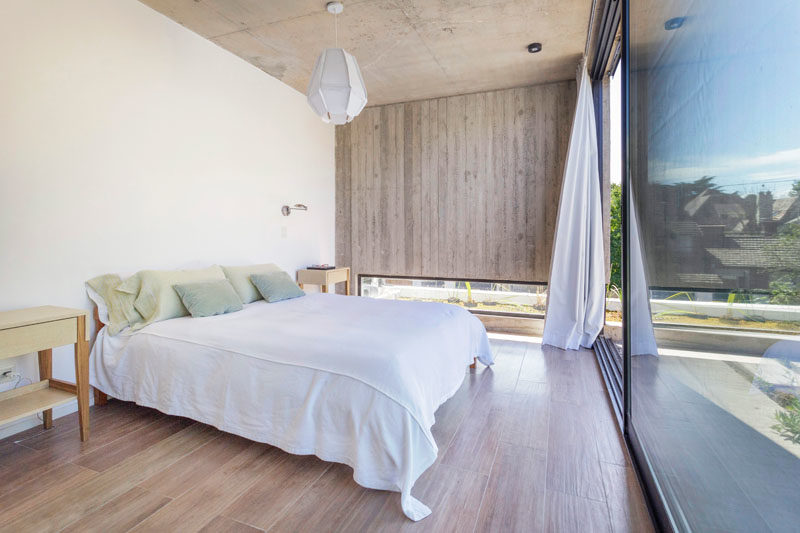 ---
Outside, there's concrete steps and a garden that travels from the bedroom level up to the rooftop.
---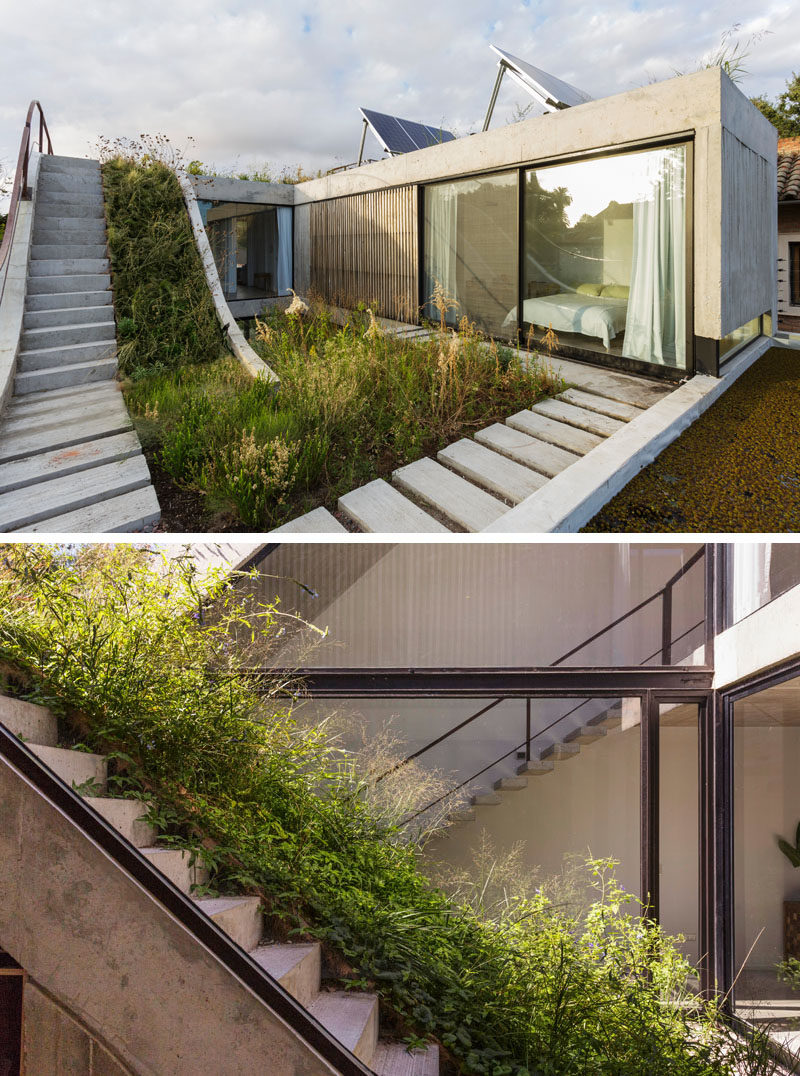 ---
The highest level of the rooftop garden is home to a patio that enjoys views of the surrounding neighborhood. From this angle, you can also see how the garden meets the living room on the ground floor of the home.
---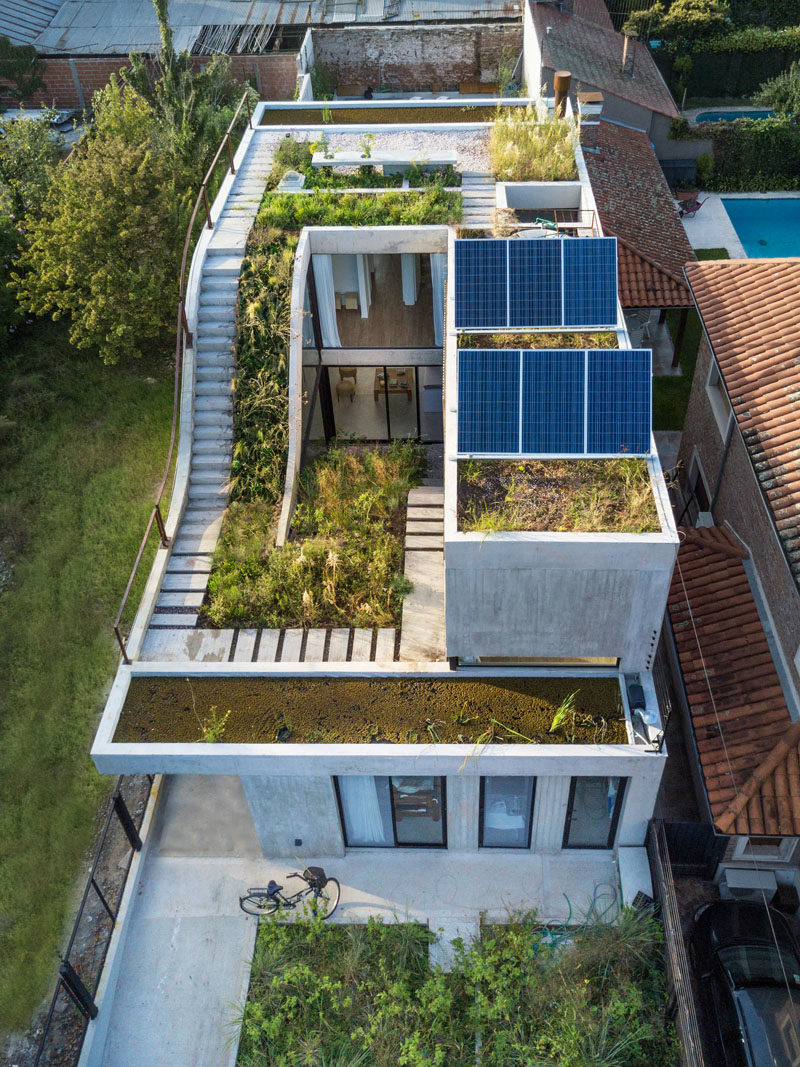 Photography by Jeremias Thomas | Architecture studio: BAM! arquitectura | Head Architects: Gonzalo Bardach and Matias Mosquera | Design Team: Gonzalo Bardach, Matias Mosquera, Marcos Gonzalez Mazza, Angelica Weissheim | Landscape Design: Bulla | Landscape Design Tem: Lic. Lucia Ardissone, Lic. Ana Garcia Ricci, Lic. Ignacio Fleurquin, Alejandra Yamasoto, Pablo Rubio, and Dr. Gabriel Burgueno | Structural Design: Pedro Gea
---
Get the contemporist daily email newsletter – sign up here