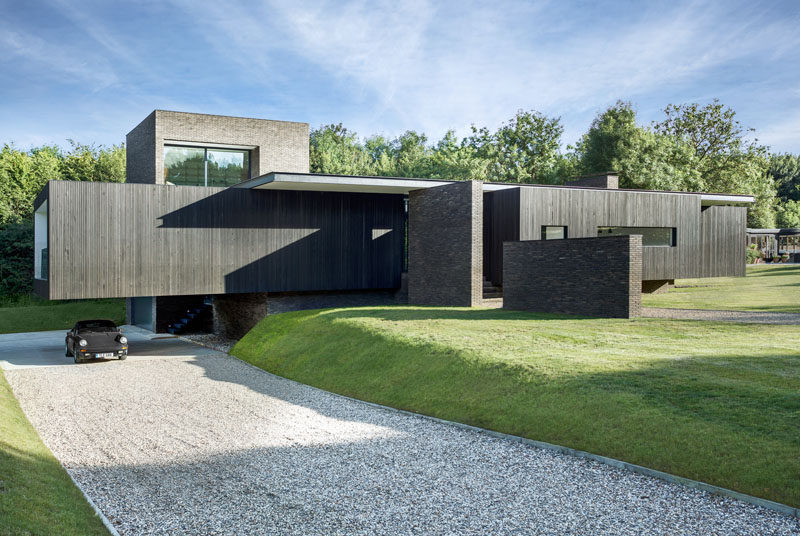 AR Design Studio have recently completed The Black House, a new house in Kent, England, for their clients, a retired engineer and interior designer, who decided to move from a 15th century Tudor house and build a contemporary dream home.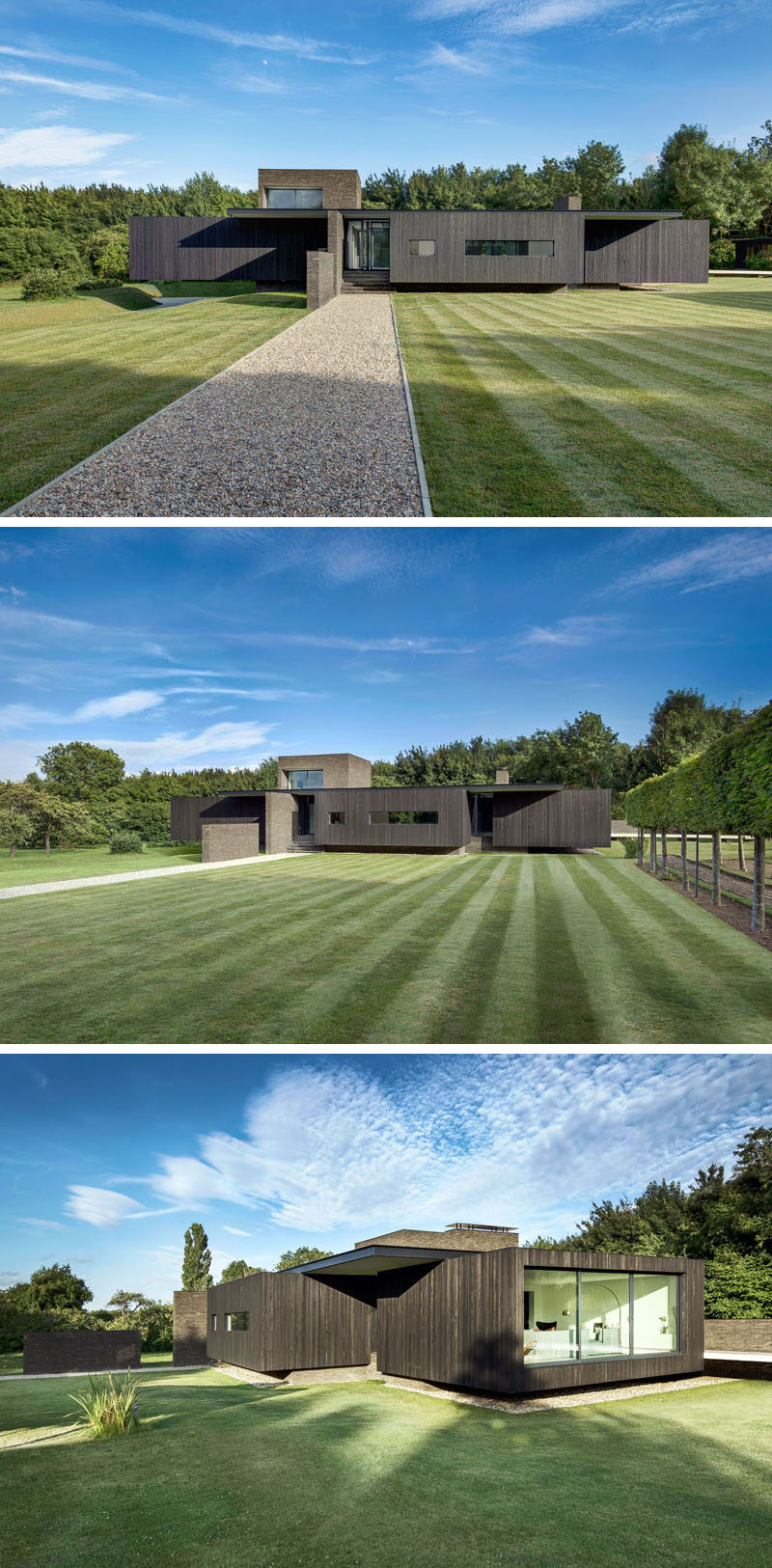 ---
The house has been designed so that it almost appears to be floating, and at one end there's an almost 24 foot (7.3m) cantilevered section that houses the dining room. Sliding glass doors open to a balcony that overlooks the manicured gardens that surround the house.
---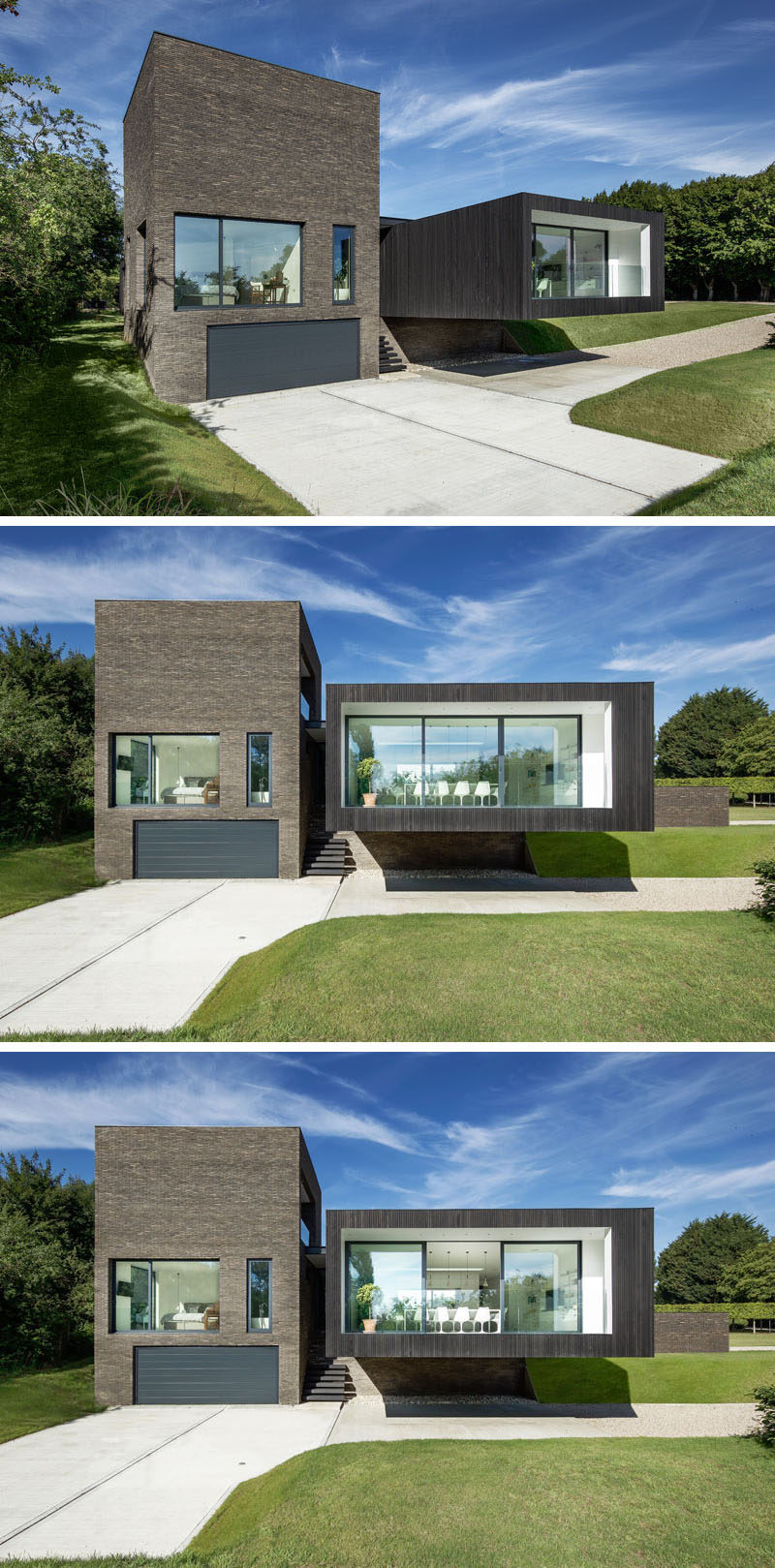 ---
At the opposite end of the house is the swimming pool that's connected to the house via a small bridge.
---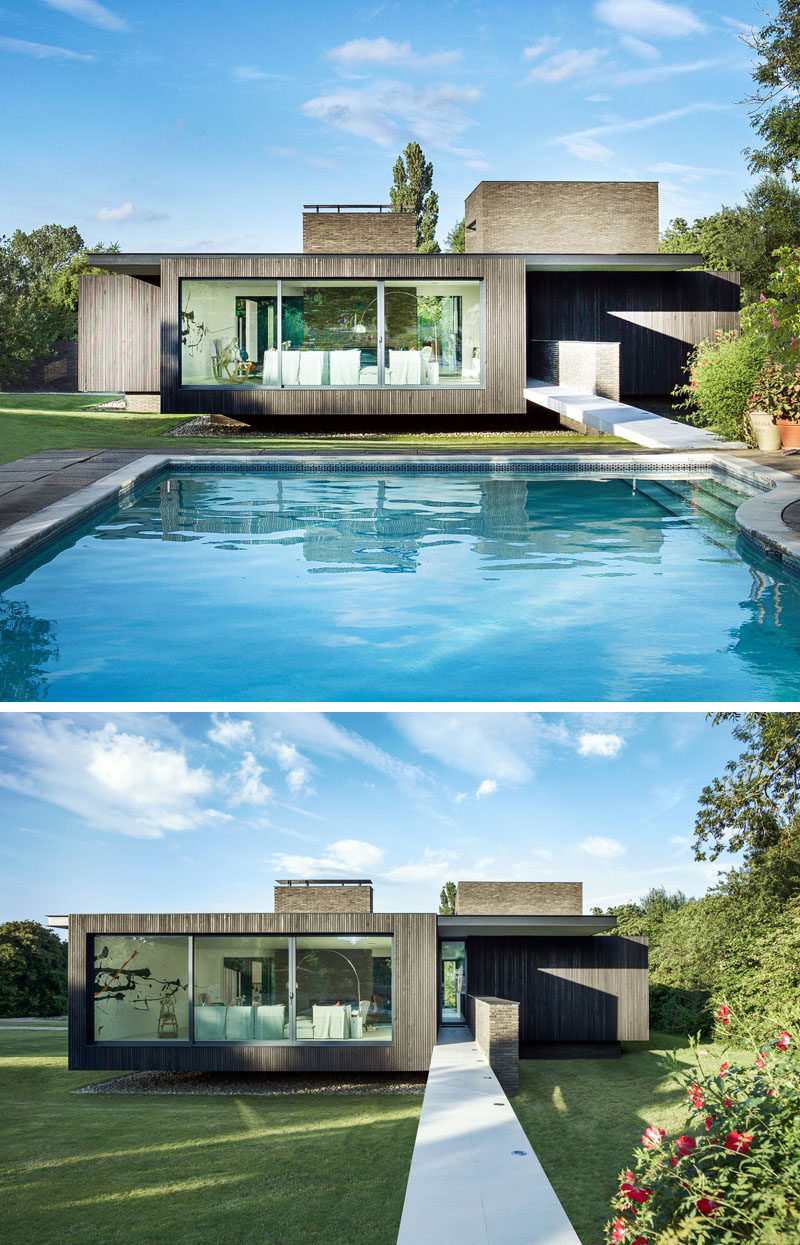 ---
From above, you can see that the interior spaces of the home wrap around a central courtyard that provides year round sheltered outdoor space.
---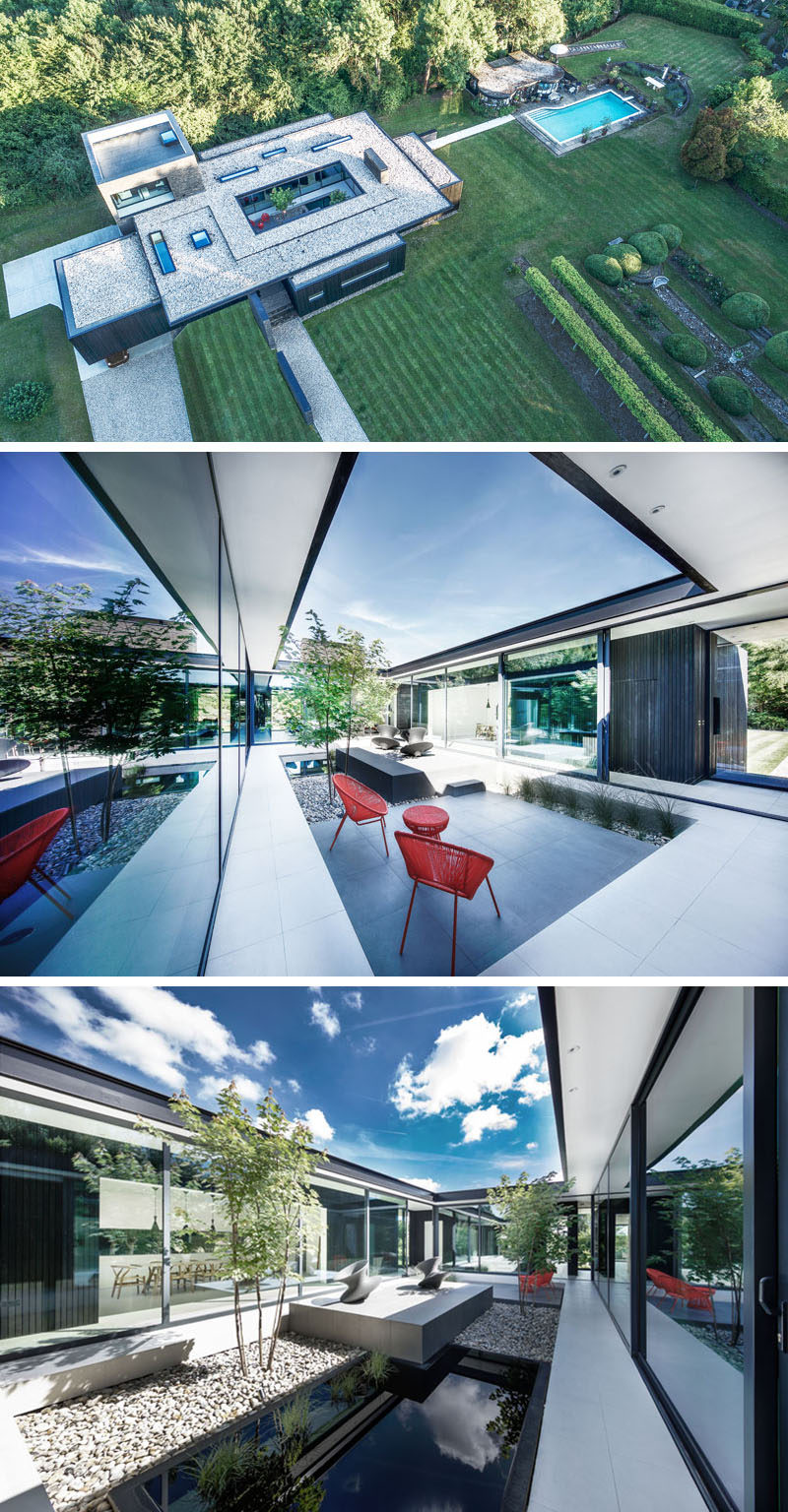 ---
Inside, the interiors are bright and airy. In this formal dining room, five black pendant lights hang above wood table and chairs, while a large horizontal window perfectly frames the garden.
---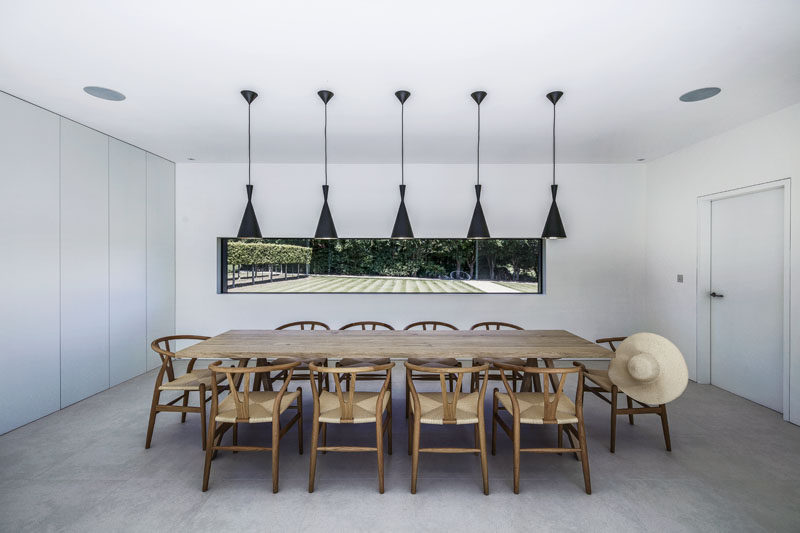 ---
The kitchen and more casual dining area, which are located in the cantilevered portion of the house, are filled with natural light from the large sliding glass doors and a skylight above the kitchen.
---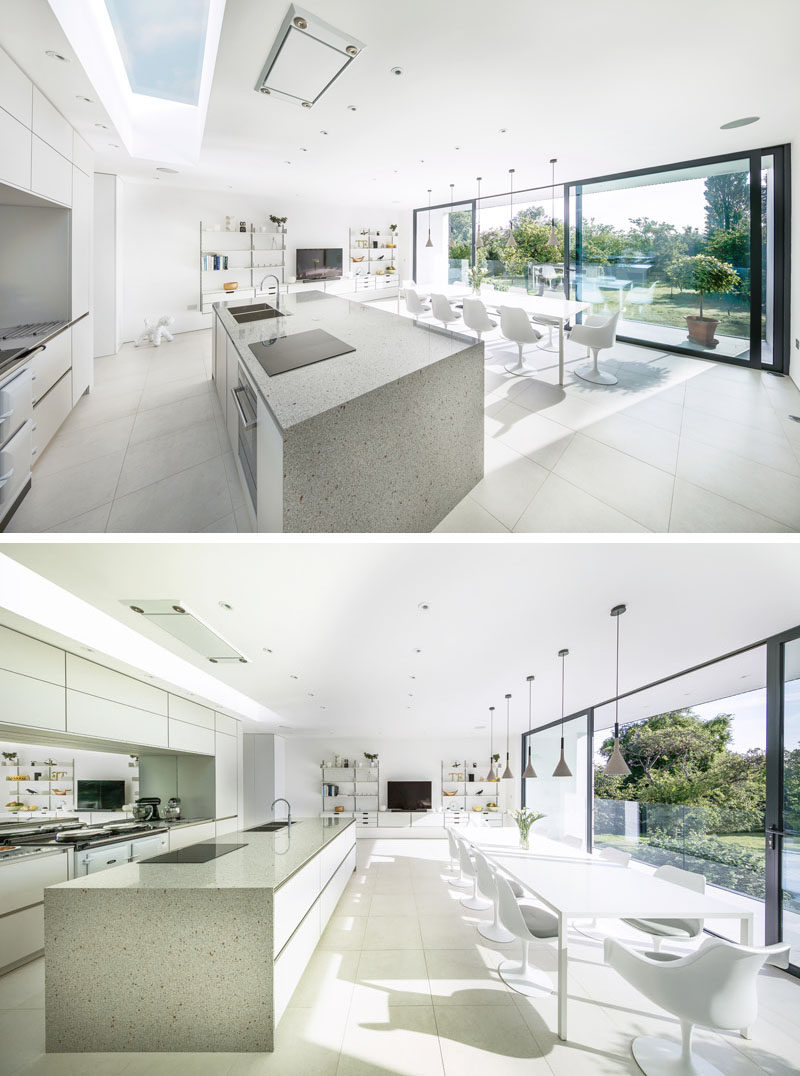 ---
A second skylight has been installed in the bathroom, creating a bright strip of natural light that brightens up the neutral color palette. A wall of mirrors runs the length of the room and a glass partition separates the wet areas from the rest of the bathroom.
---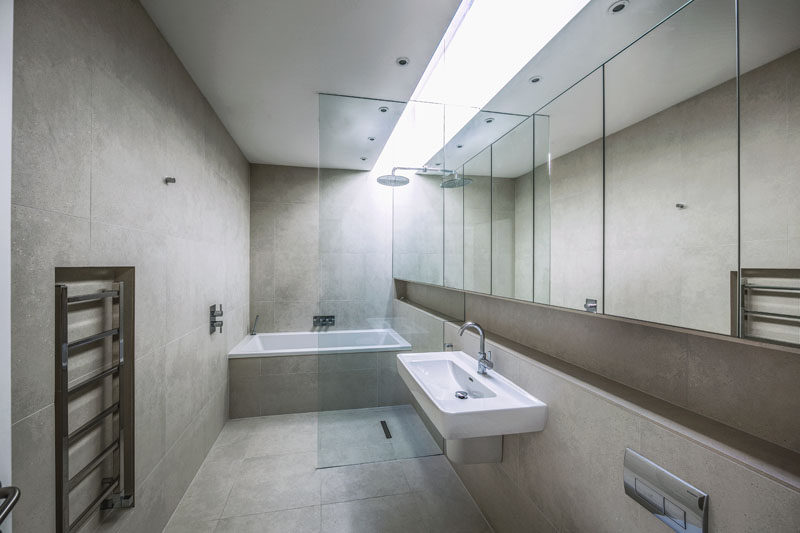 ---
The stairs that lead up to the upper sections of the house have a monochrome appearance, with black stairs surrounded by white walls.
---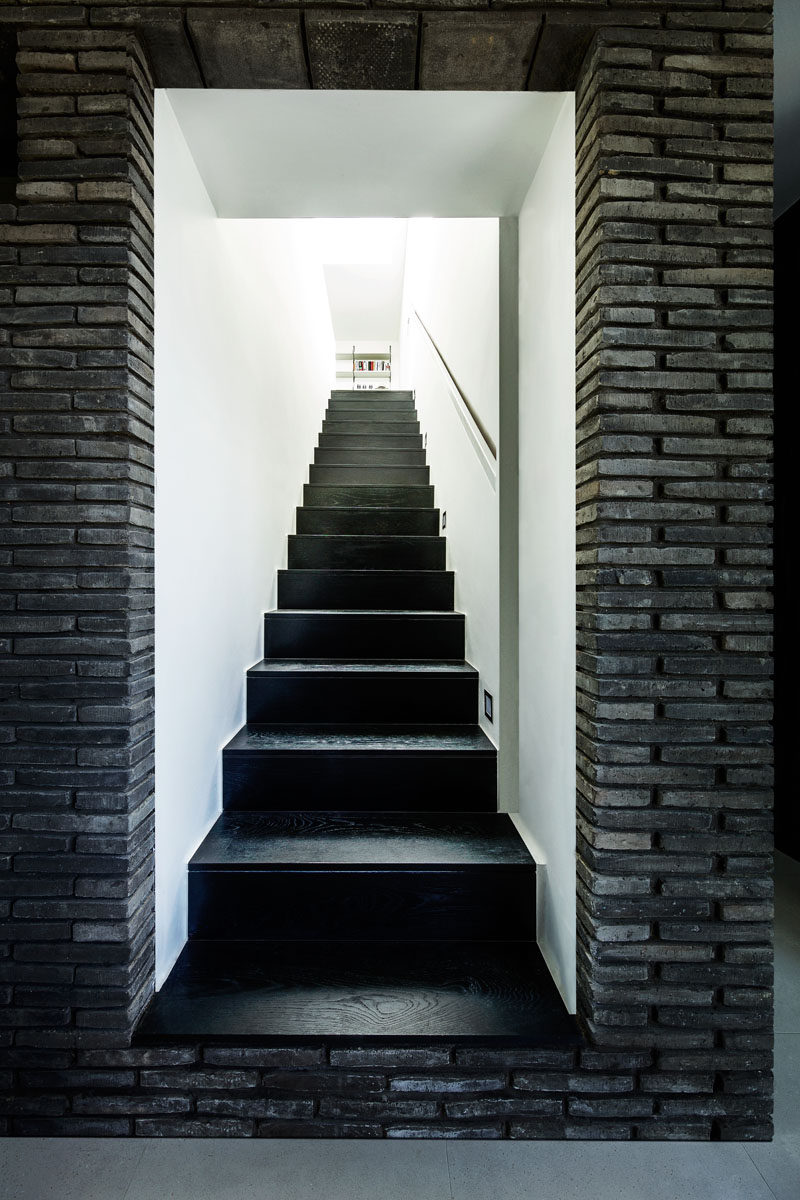 ---