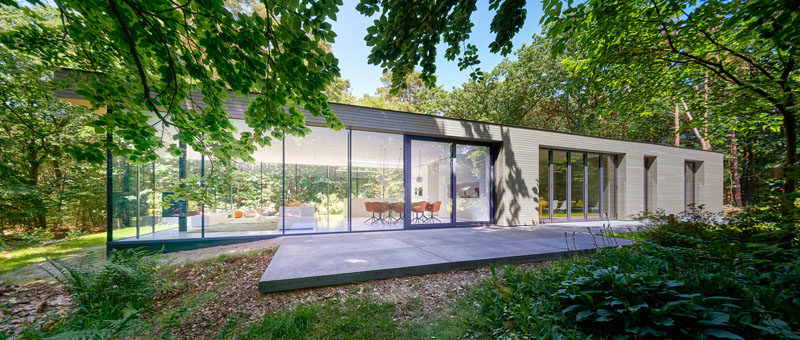 Married couple Theo Reitsema, an architect, and Stephanie Weitering, an interior designer, spent a year living in a house that dates back to 1967 to see what would be the best way to update the home.
The house has a lower level that's covered in dark stucco. A stepped path leads from the driveway to the front door.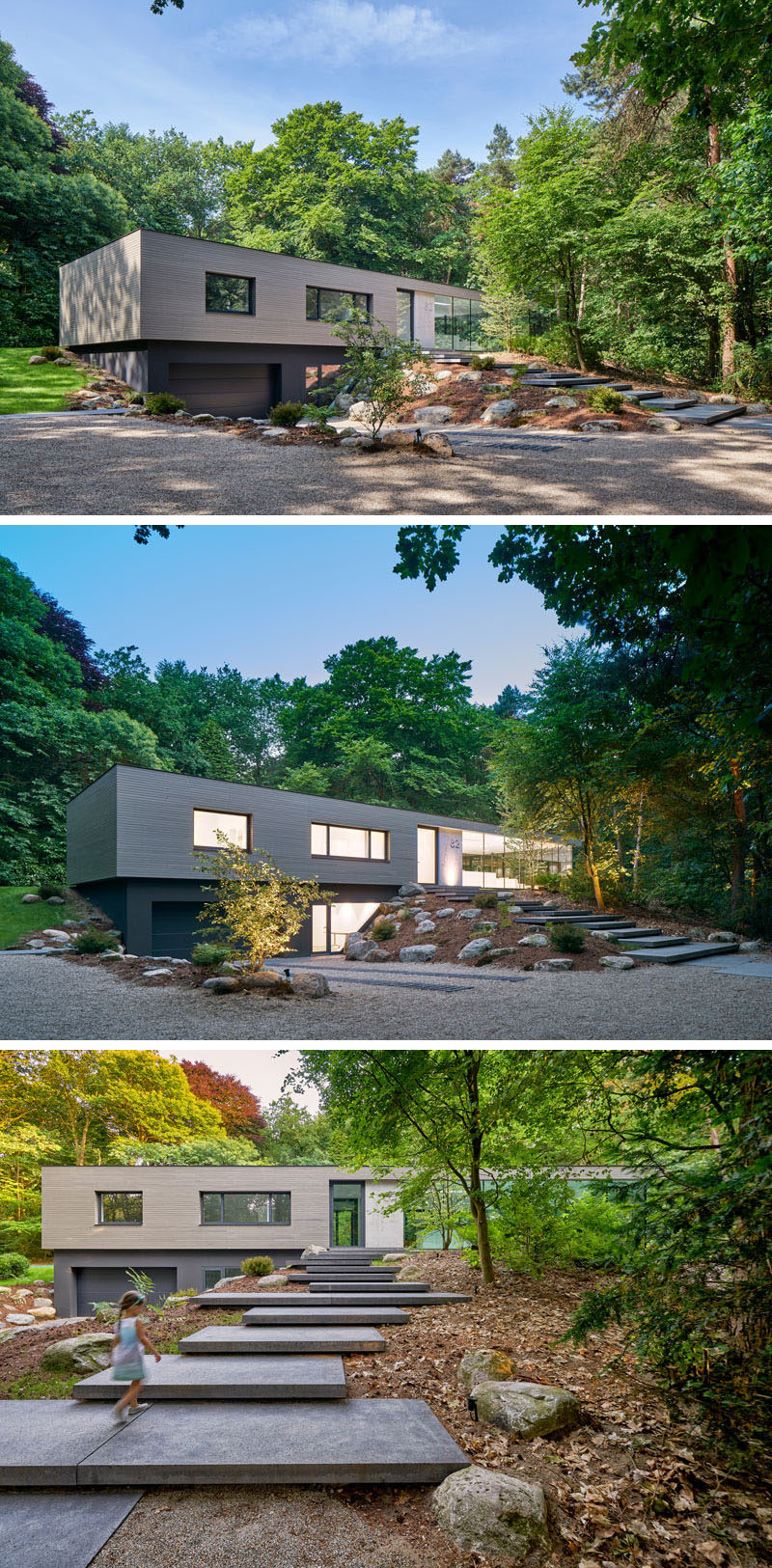 ---
The main floor of the home has one end surrounded by glass on three sides, allowing the living room, kitchen and dining room to have views of the garden. A new wood facade is featured on the remaining exterior of the house.
---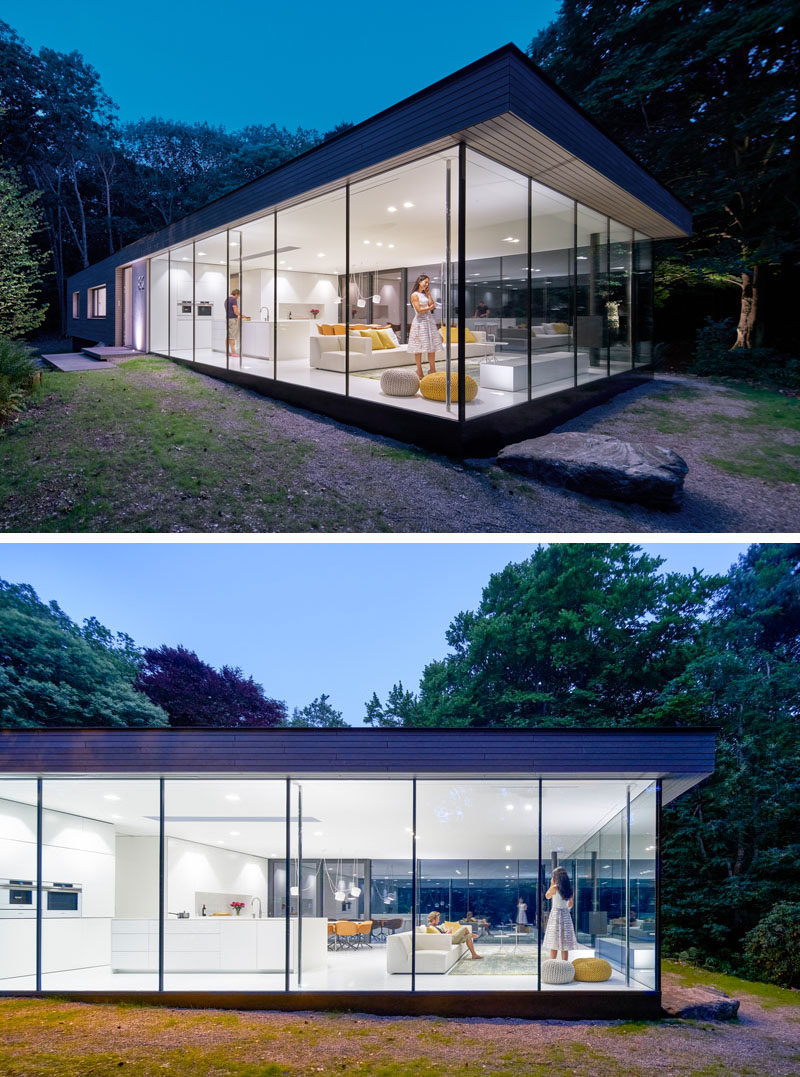 ---
Inside, the floor and ceiling, as well as the furnishings have been kept bright, allowing natural light to reflect throughout the interior.
---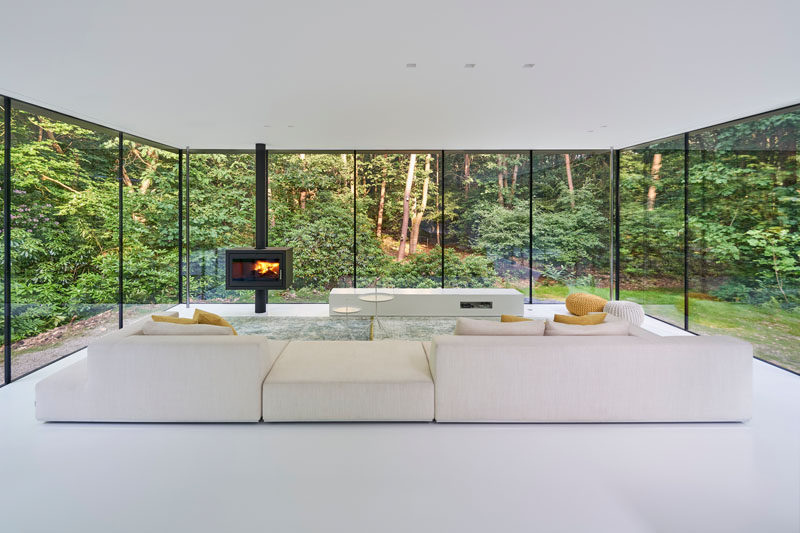 ---
Behind the living room, kitchen and dining room, is another living area called 'The Garden Room'. This room is darker and cozier, with a fireplace, a wrap-around bench and wood paneling. Bi-fold doors open the room to the outdoors creating a smooth transition between the room and the garden outside.
---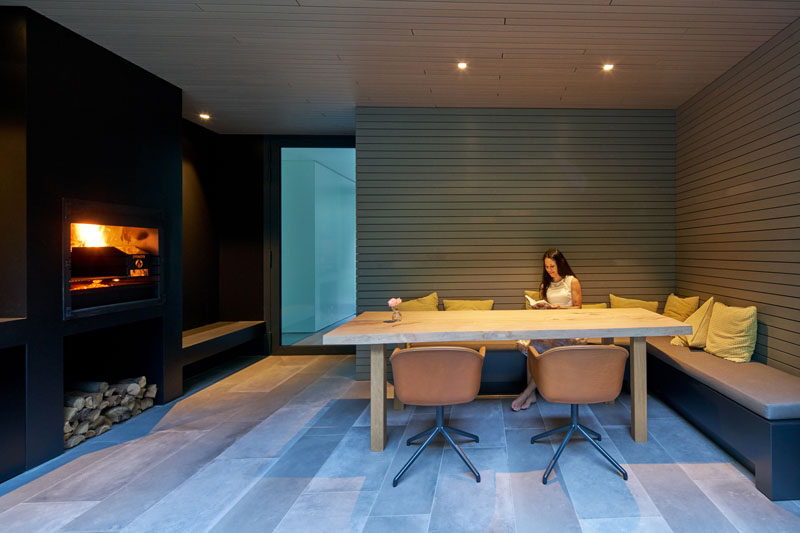 ---
On the side of the house, you can see that sliding doors open the dining area to the deck, while the bi-fold doors of the Garden Room can also be seen.
---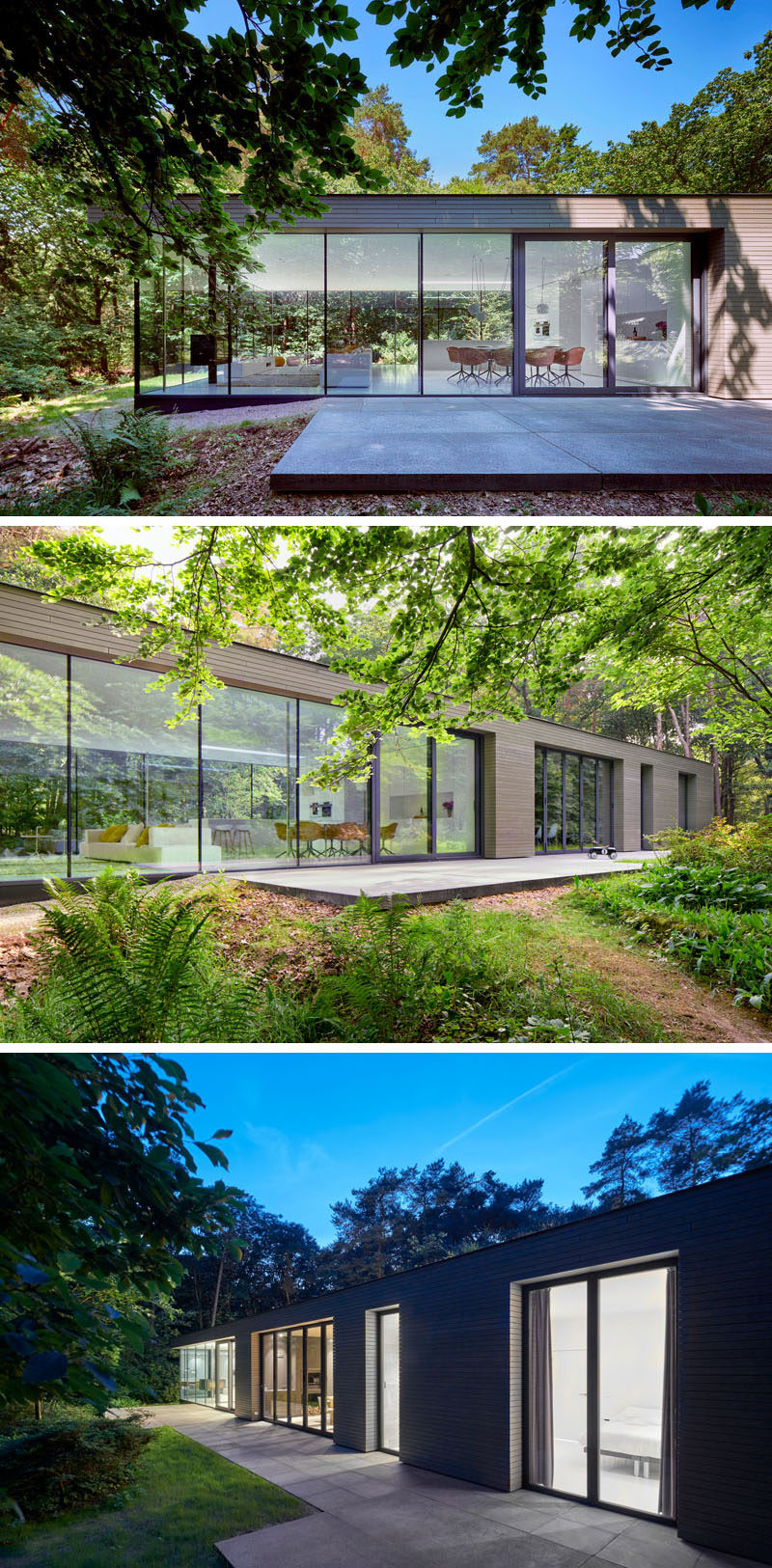 Photography by Ronald Tilleman | Landscape design: Landlab, Arnhem | Structural engineers: Lucassen, Hengelo | Builder: Bouwbedrijf Hulshof | Installation engineers: Loohuis Meulenbeld, Almelo | Landscaping: Van Eden Hoveniers, Holten | Interior construction: JRS interieurbouw, Rijssen | Original architect: J. Abma (Amsterdam)
---