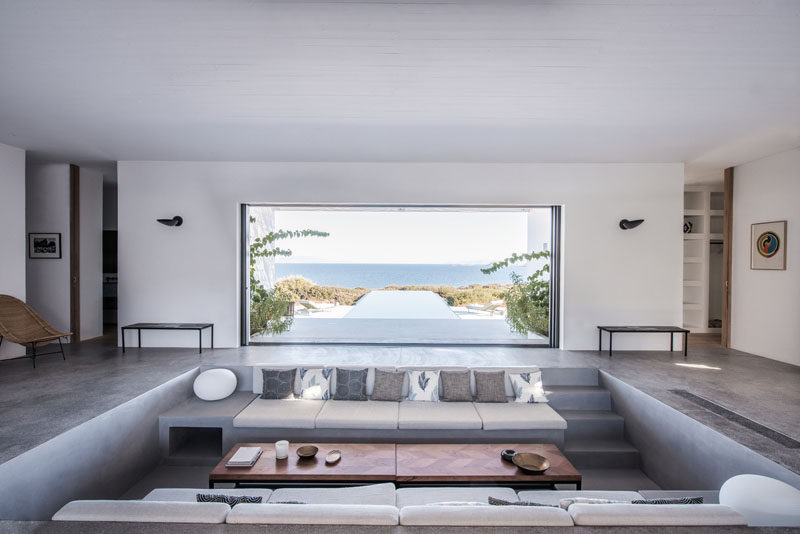 Photography by Athena Souli
When VOIS Architects were designing this modern summer house in Paros, Greece, they decided that keeping the sight-line of the view through the house was important.
The only way they were able to do this was by sinking the living room down, so that the top of the furniture sits flush with the floor, therefore providing and uninterrupted views through the house on both sides.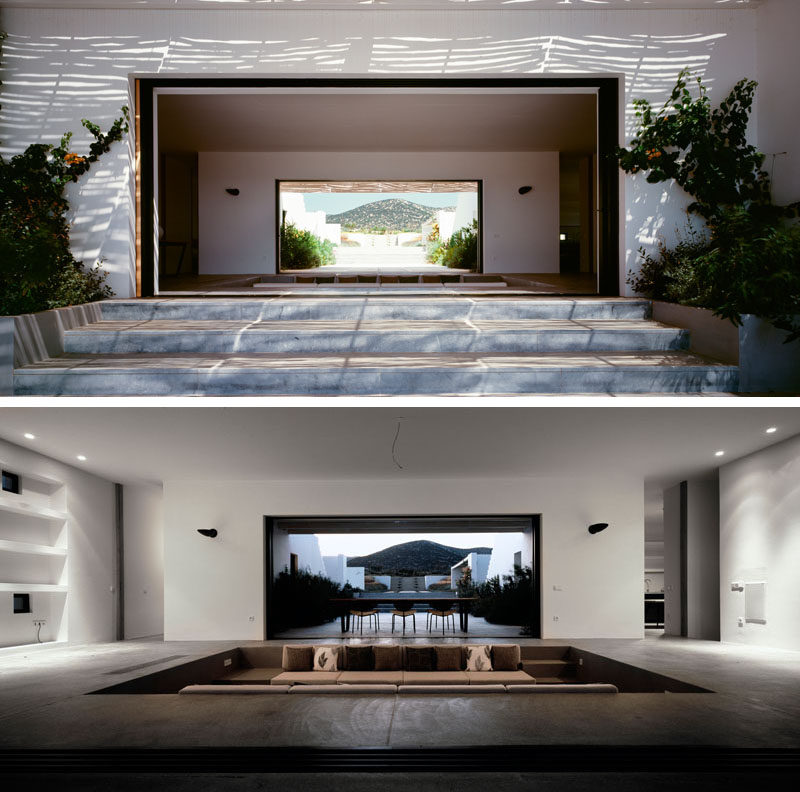 ---
The sunken living room has a set of small stairs in opposite corners to make it easy to walk down into the recessed lounging area, that has two long built-in couches with a couple of built-in side tables.
---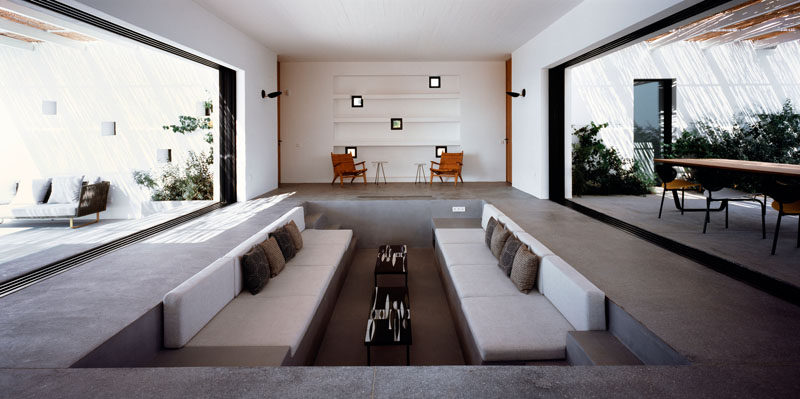 ---