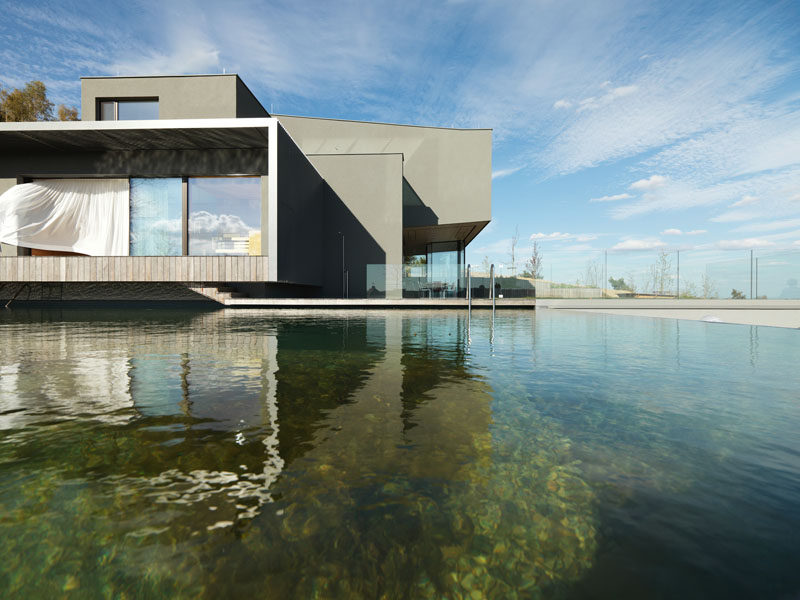 WILLL Architektur have designed a new house in Austria, that has a 93 mile (150km) panoramic view of the surrounding area.
Upon arrival, a private road approaches the expansive southeast facing slope upon which the house sits. Directly adjacent, the settlement boasts a grove of fruit trees and a picturesque horizontal meadow.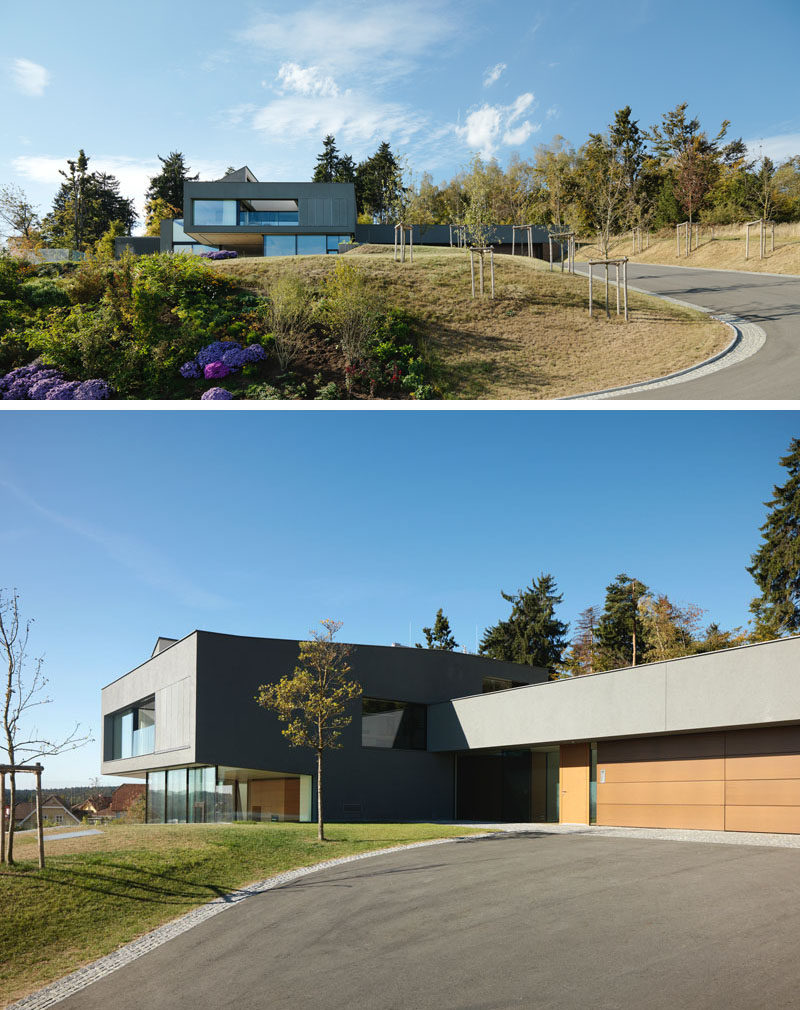 Beyond the western facade, there's a natural swimming pool that can be accessed from the deck off the yard, or from the private bath house and sauna.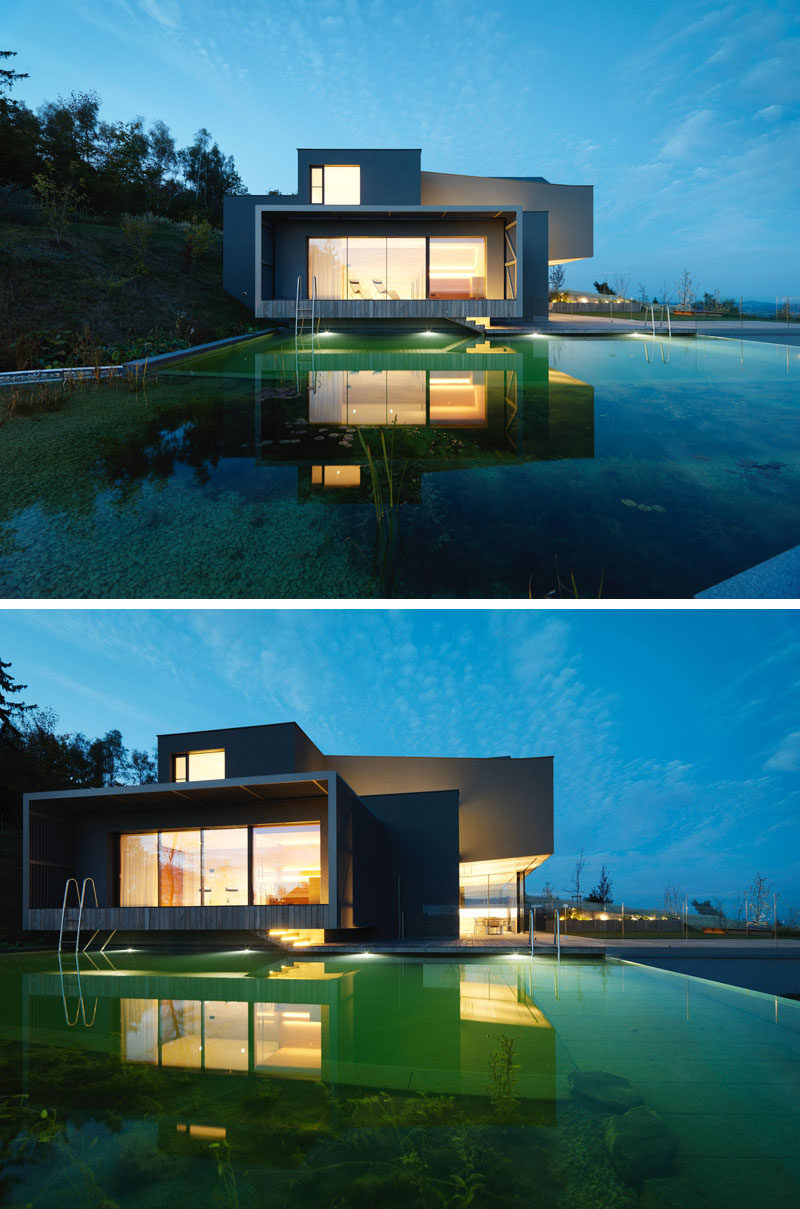 A cantilevered section of the upper floor provides protection for the outdoor dining area.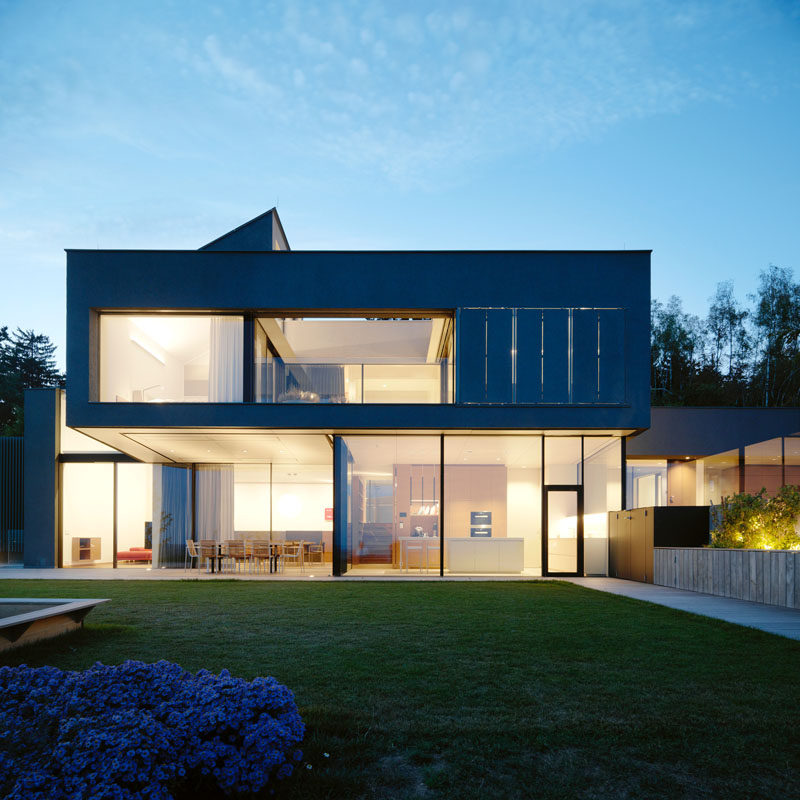 In the kitchen and living space, glazed corner windows and Sky-Frame frameless sliding doors can be opened to allow for a semi-outdoor transformation during the summer months.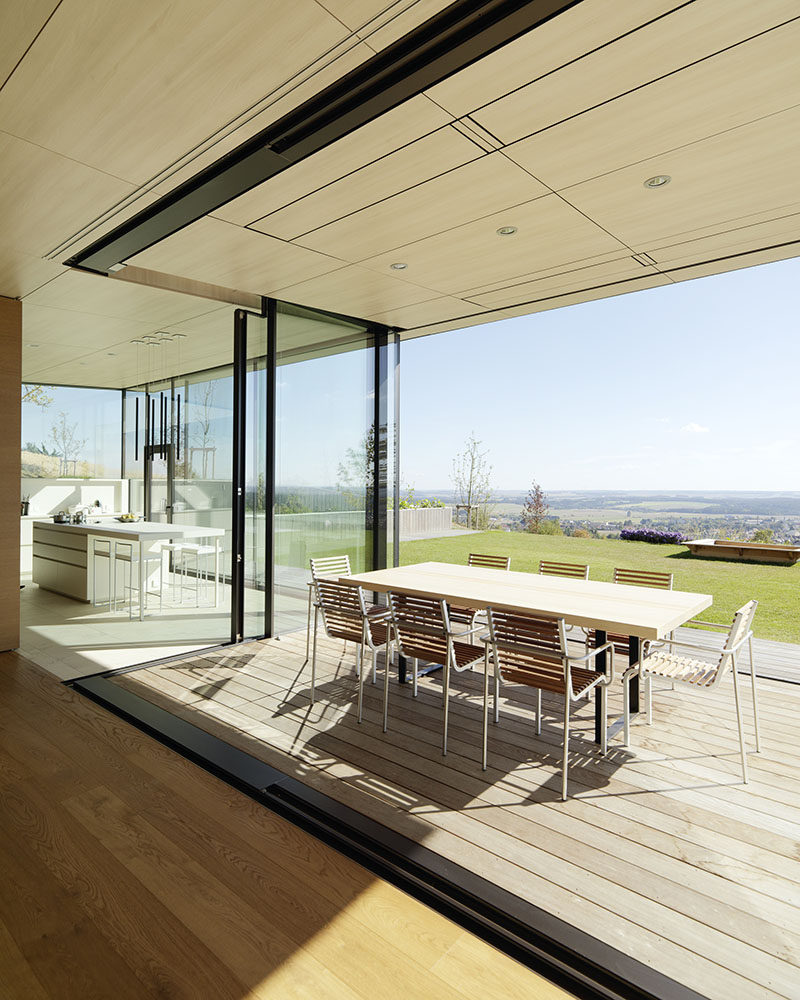 At one end of the open floor plan on the main floor is the living room and interior dining area. A wall, reflecting light through a glass roof above the 16 foot (5m) high lounge area, maximizes late evening sun.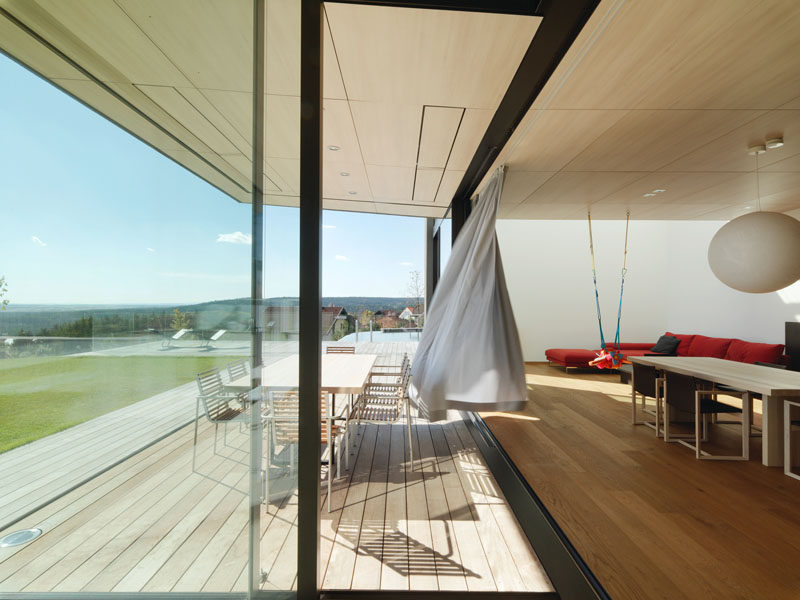 At the other end of the main floor is a minimalist, white kitchen, that features large windows for maximizing the views.
A master suite is located upstairs. Both the master bath and bedroom face and open up to a secluded open-air atrium. Propped up by a 53 square foot (5 sqm) piece of glass, the master bedroom ceiling is 13 feet (4m) high and tilted to 29 degrees, allowing stargazing from the bed to happen before sleeping.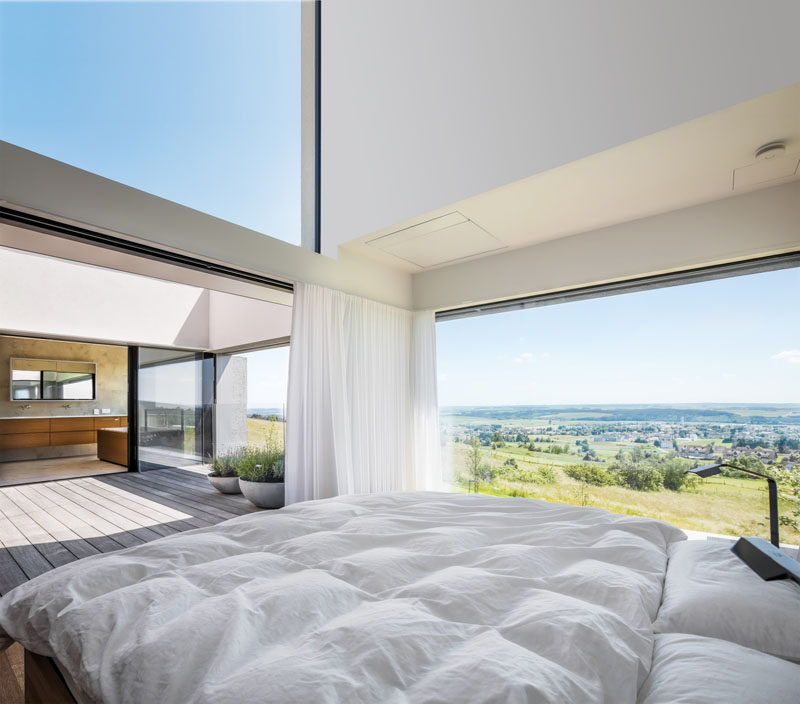 Photography by Paul Ott | Architect: WILLL Architektur | Landscape Design: Stalzer I Lutz, Weidling | Glazing, windows: Sky-Frame