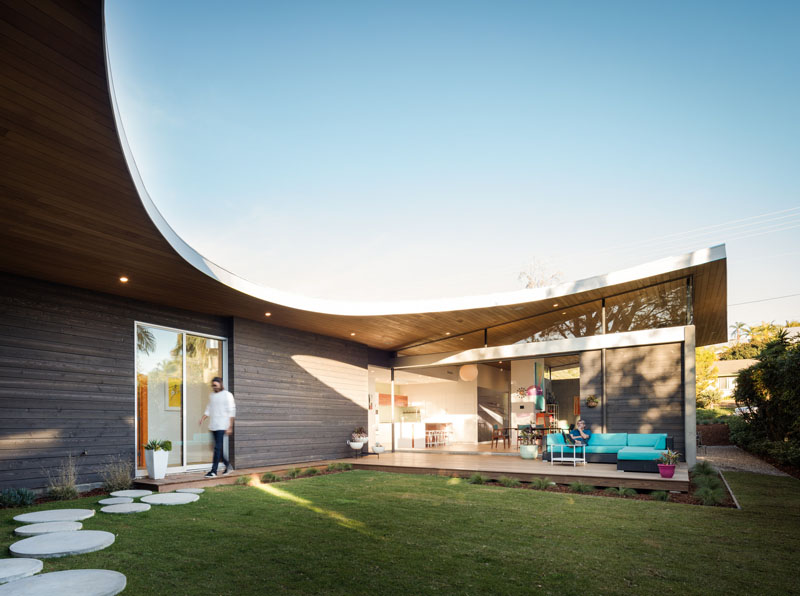 Surfside Projects together with architect Lloyd Russell, have completed the Avocado Acres House in Encinitas, California. This unique home has a curved roof, creating a U-shape floor plan.
The front of the house features the slanted, angular part of the roof. A bright yellow door framed by two windows guides you inside the home.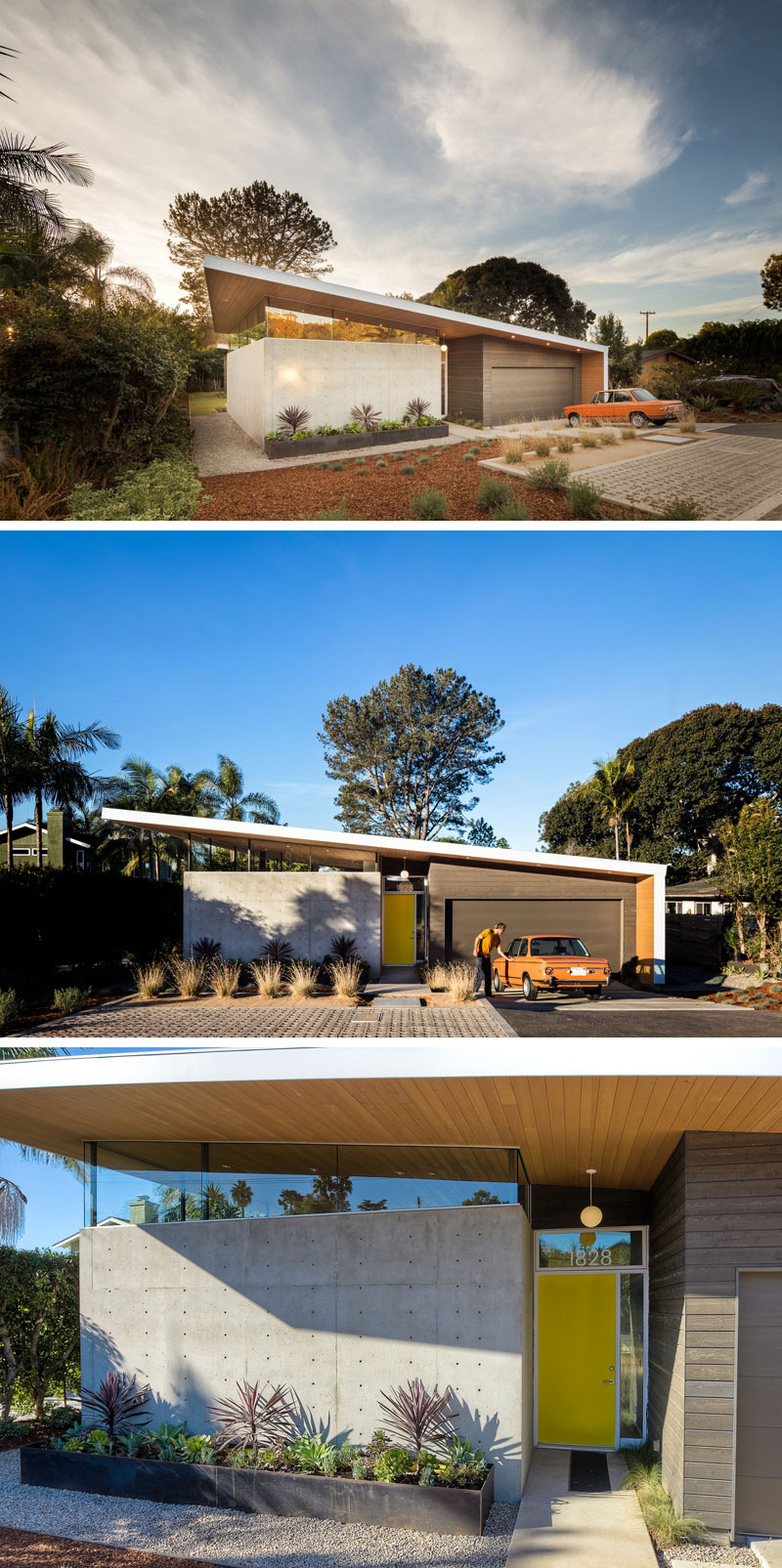 ---
Looking out on the wood patio, a curved roof with hidden lighting is revealed. Bright blue patio furniture provides a nice place to lounge outside.
---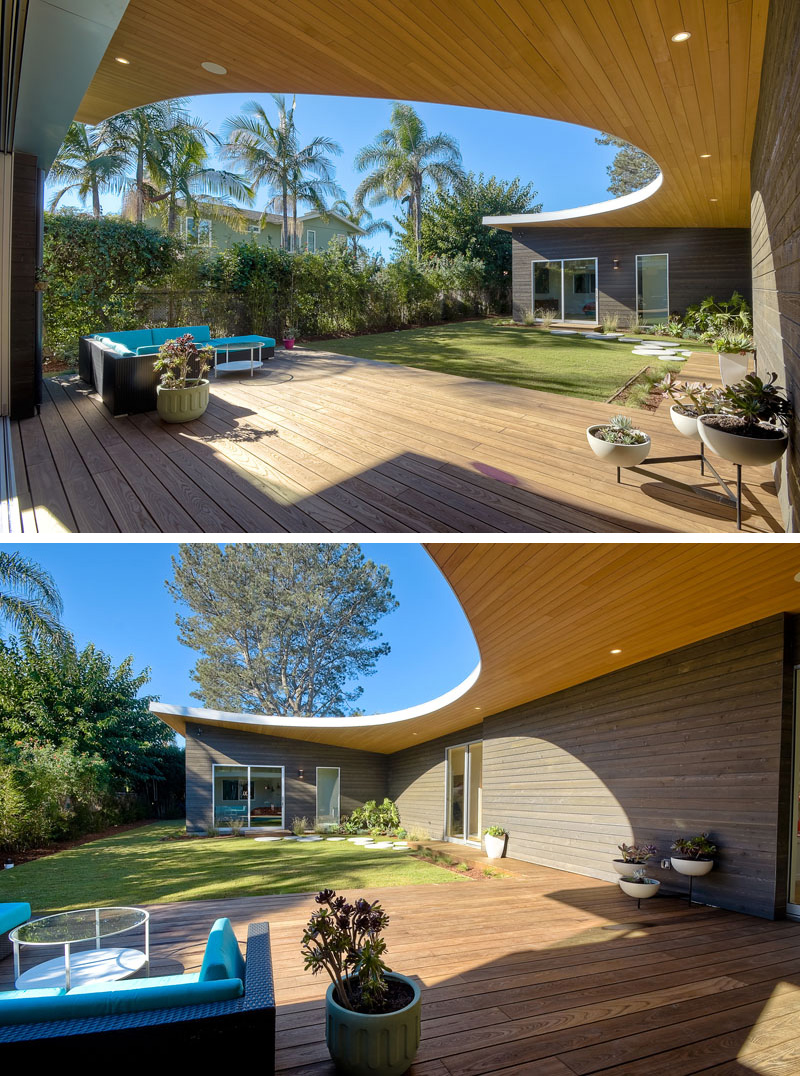 ---
The curved roof slopes upwards, providing space for a set of clerestory windows. Circular stone steps create a path through the yard, connecting different spaces.
---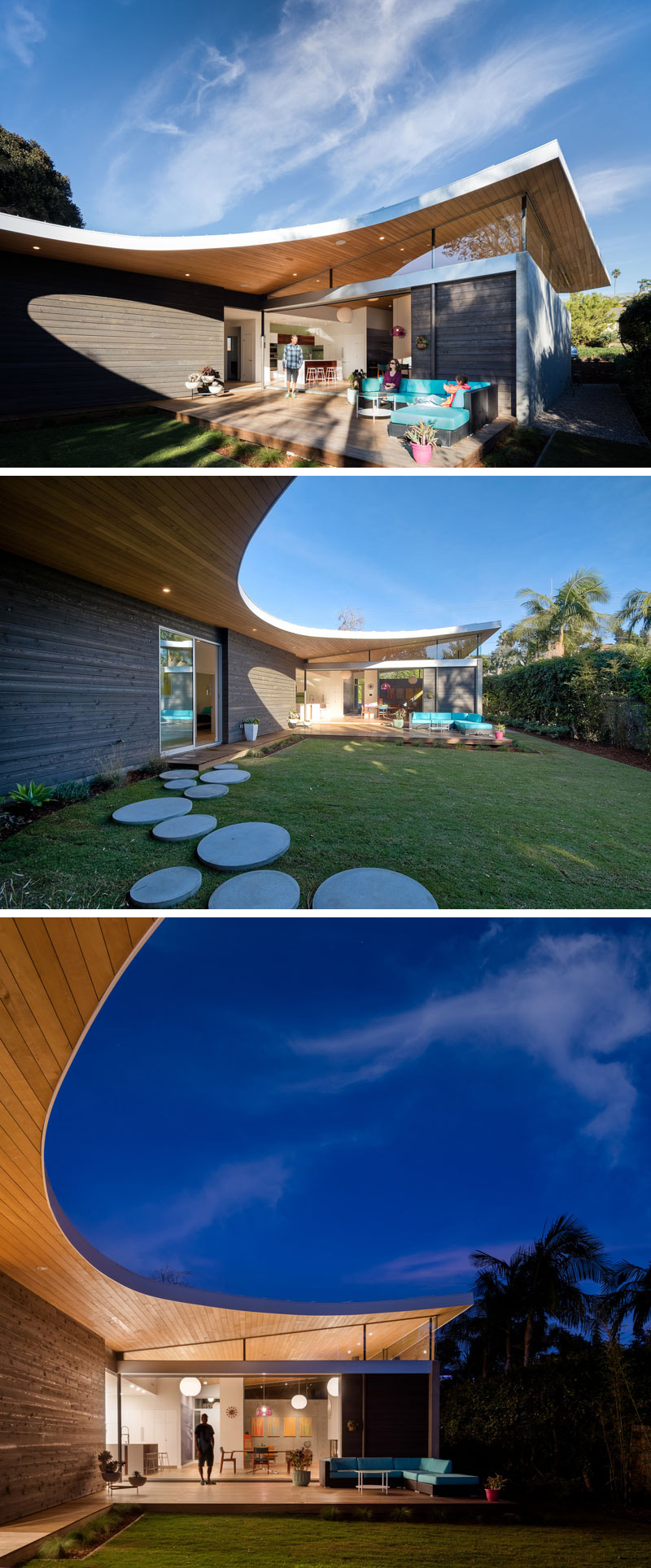 ---
Large sliding doors connect the interior and exterior spaces, ideal for indoor/outdoor living. Inside, the dining area has a purple glass pendant lamp hanging above a wood dining table with blue upholstered chairs.
---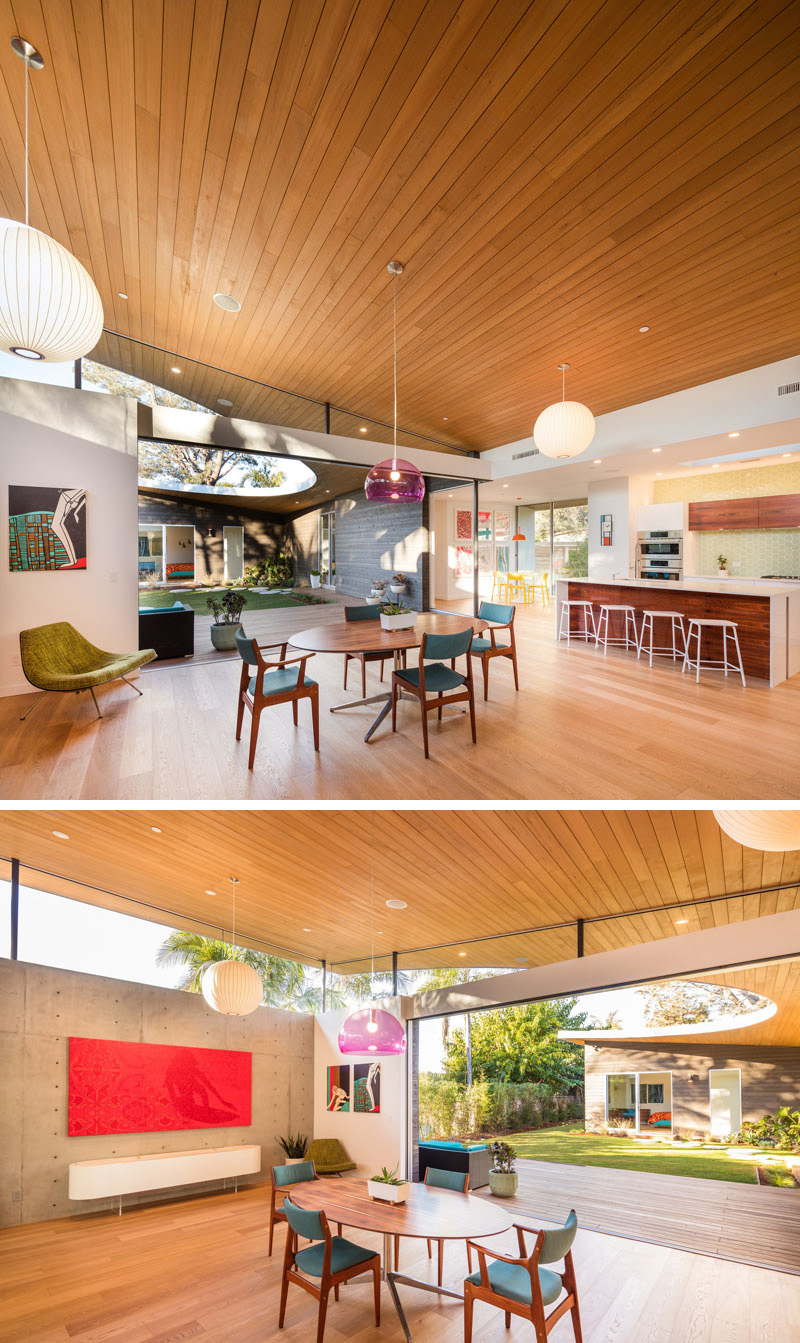 ---
Around the corner from the dining room is the living room, that features concrete walls with a wood ceiling and floor. Retro toys, wood furniture and artwork adds character to this relaxed space. A white and black fireplace stands out and keeps the space warm.
---

---
On the other side of the dining room is  the kitchen, where light green hexagonal tiles are used as a backsplash. A large white and wood island compliments the white and wood cabinets used throughout the kitchen.
---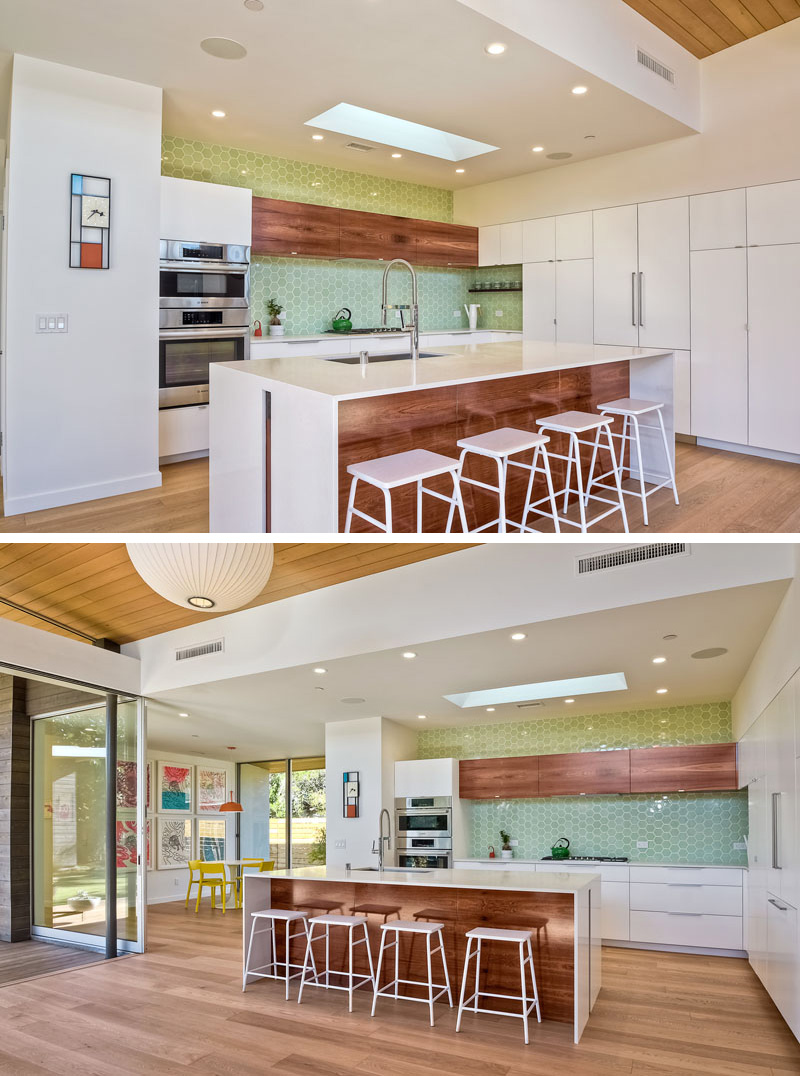 ---
Off to the side of the kitchen is the breakfast nook. A white table with yellow chairs, sits below a bright orange pendant lamp, while a sliding glass door provides easy access to outside.
---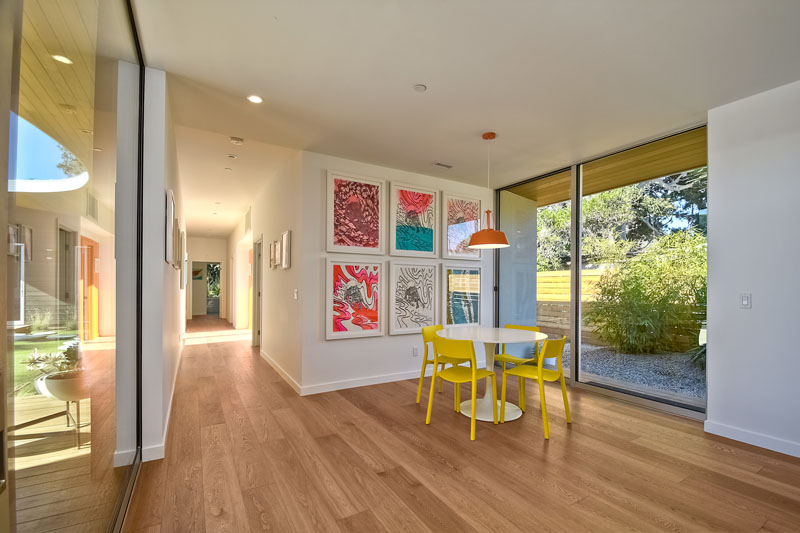 ---
At the end of the hallway is the master bedroom and master bathroom. The bathroom is mostly white, except for the bright pop of color of the tiled bathroom floor.
---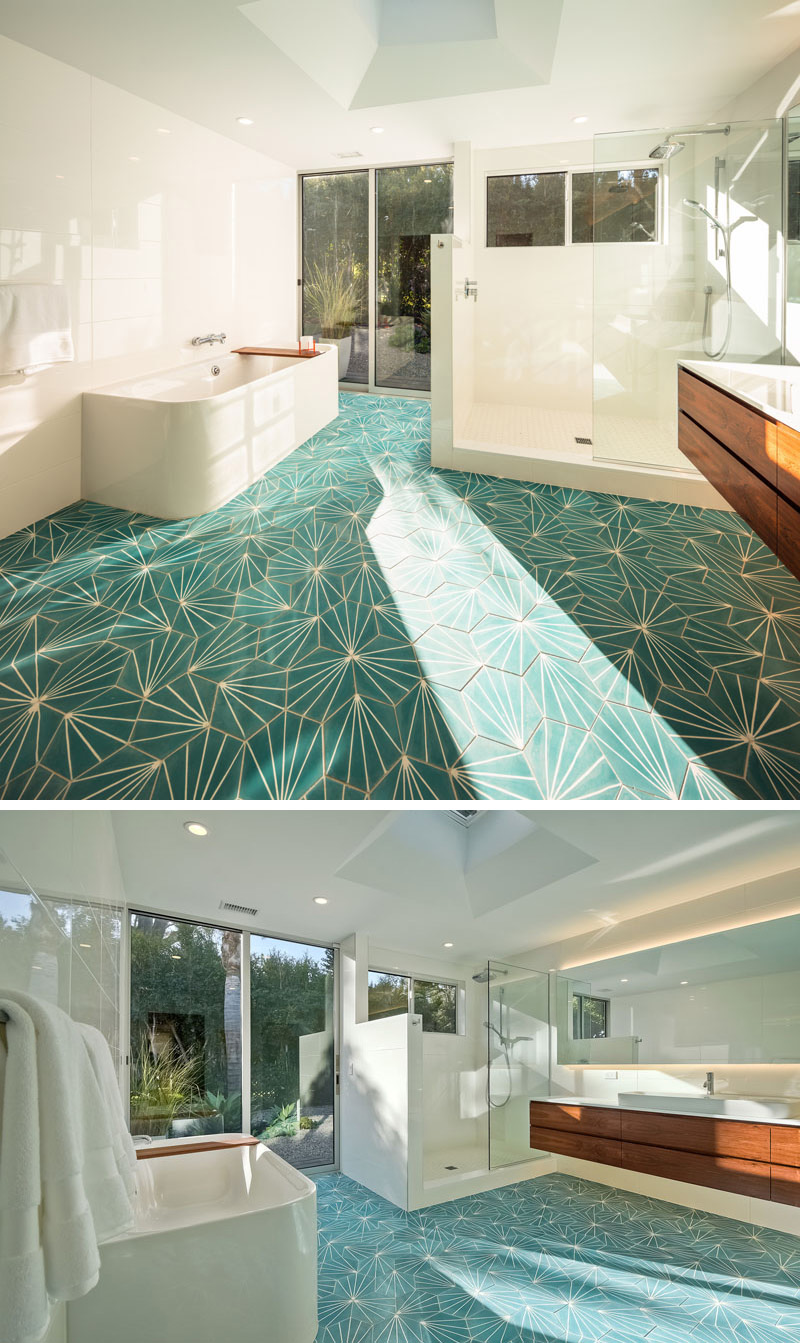 ---
An aerial photo shows just how unique the curved roof of the home is.
---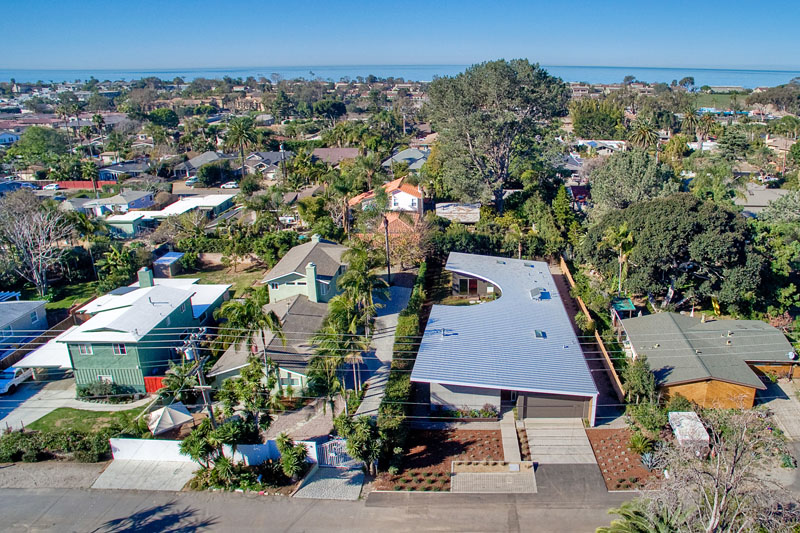 ---
Here is a look at the floor plan of the house.
---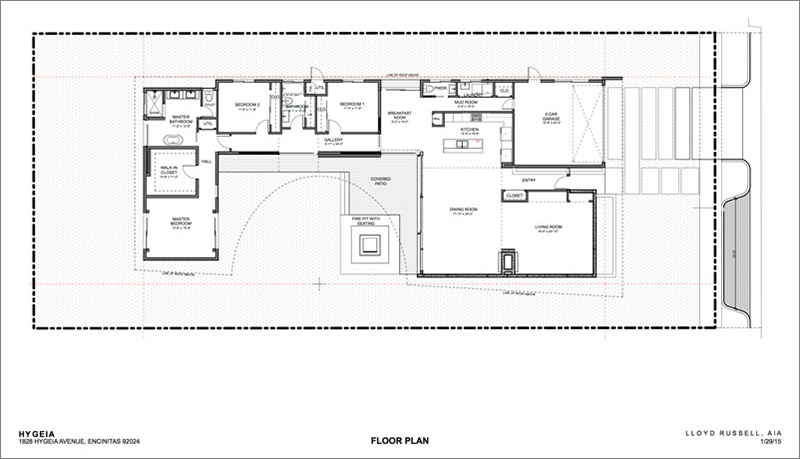 ---