Architecture firm SWABACK, has designed a modern house in Las Vegas, Nevada, that has both lake and mountain views.
The home features a layered roof which provides large overhangs for protection from the harsh summer sun, and high clerestory windows which allow natural light to flood the interior.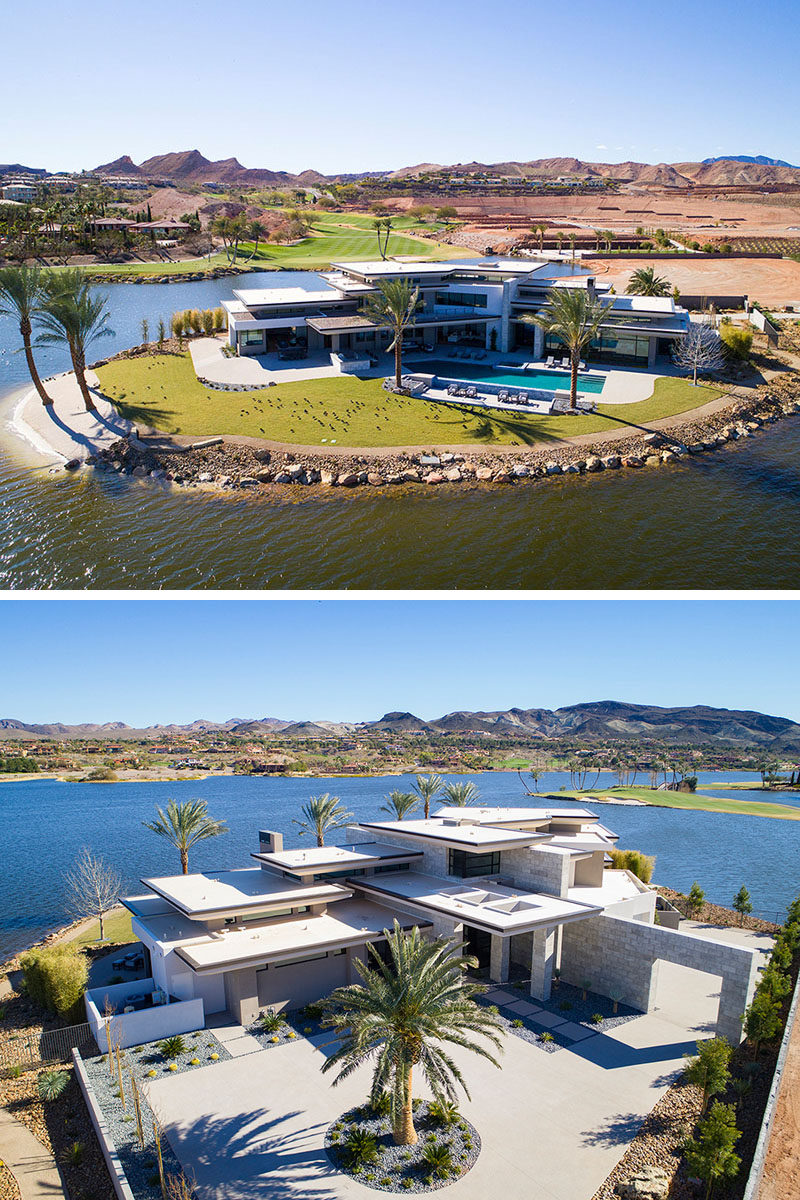 ---
Setback from the road, the house has a covered entry with uplighting, and an oversized glass front door.
---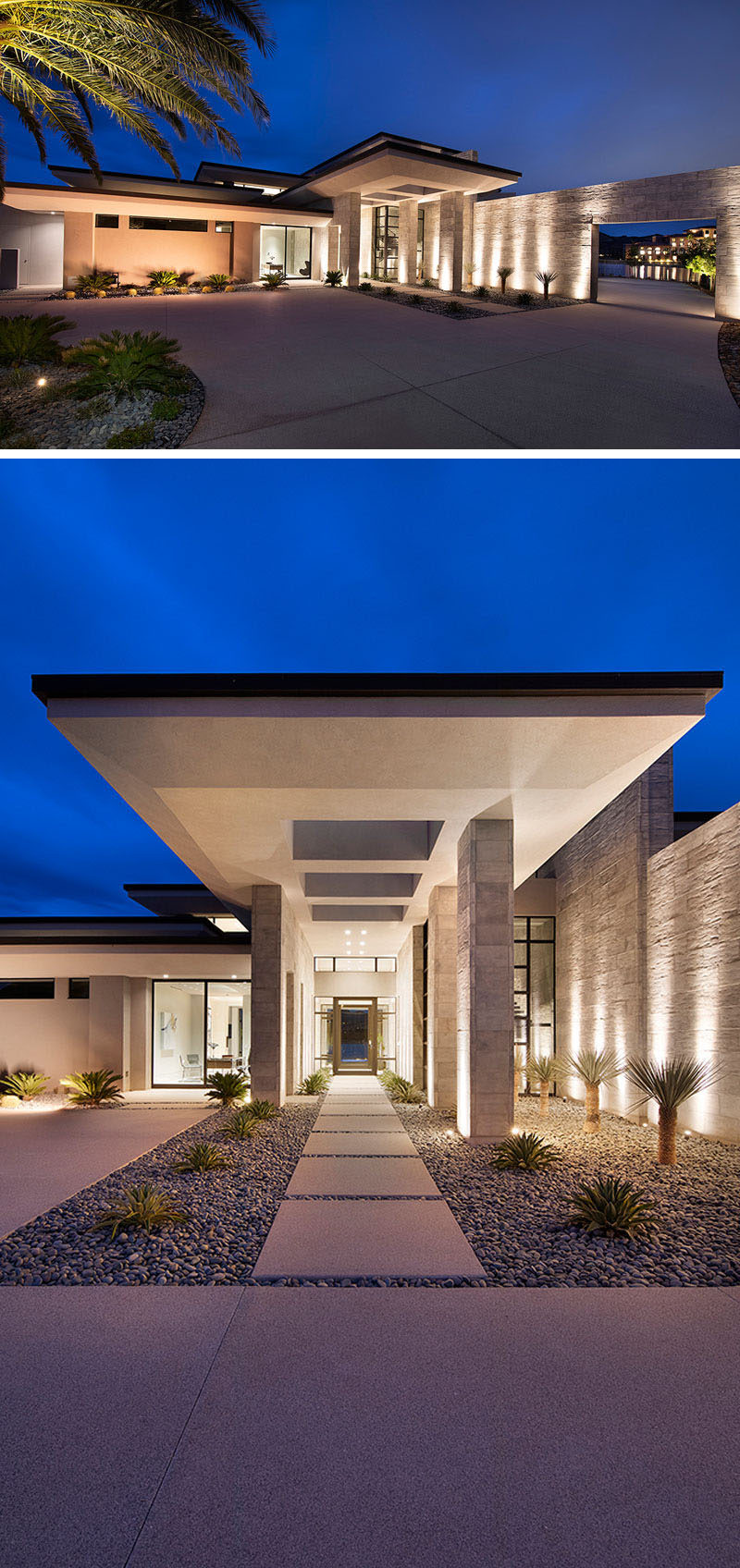 ---
Large sliding glass doors connect the great room, which features an artistic light installation, to the outdoors.
---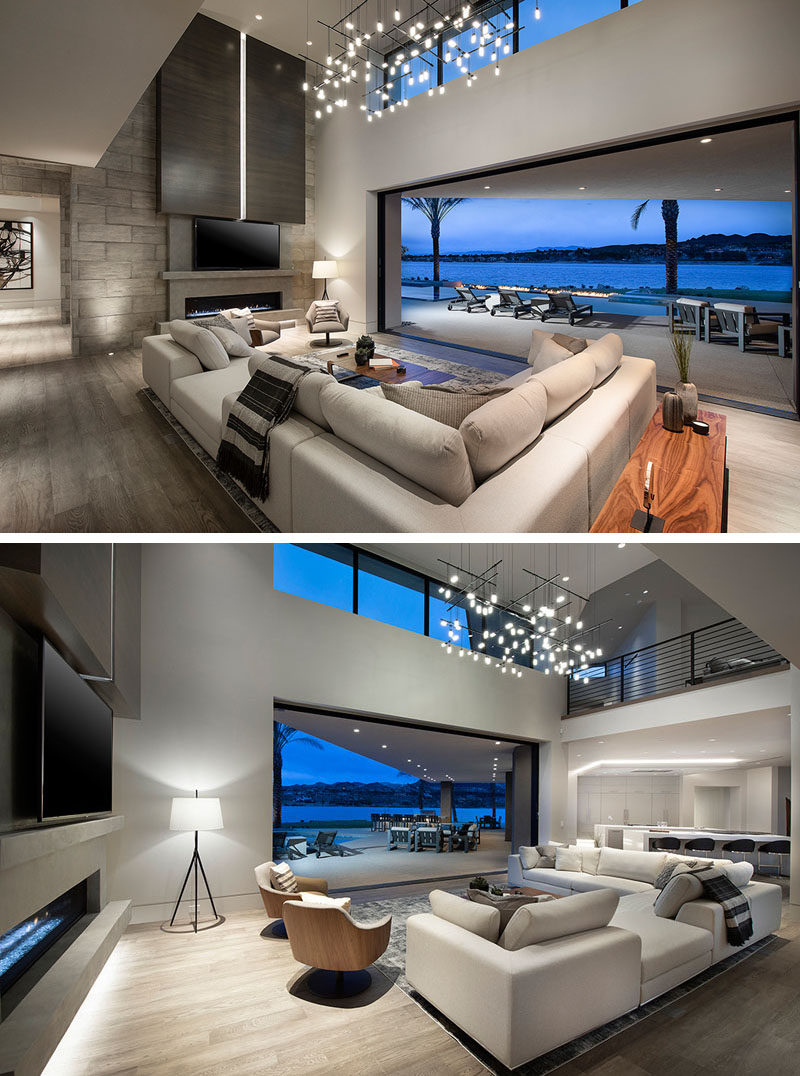 ---
Outside, there's a raised four-sided negative edge spa and a 37-foot-wide negative edge pool, as well as a low section of wall that features a built-in flame.
---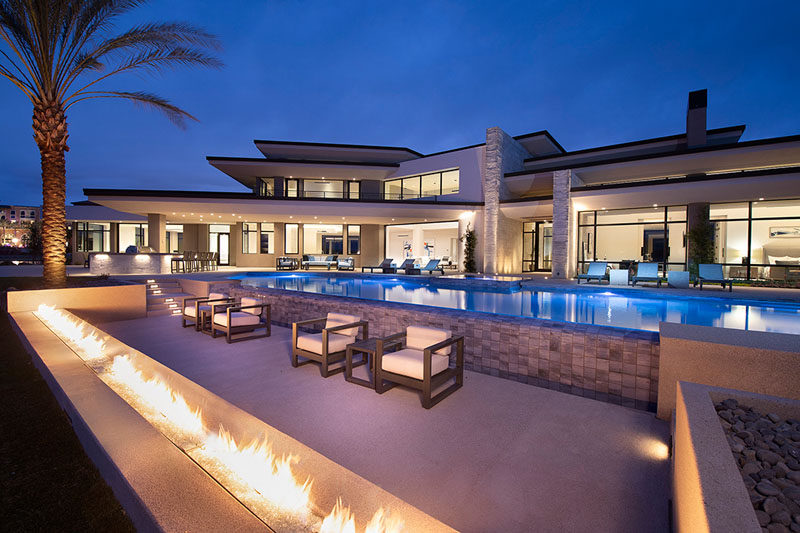 ---
Back inside and adjacent to the great room is the kitchen with two islands, and the dining room with a built-in floating sideboard. The dining area also opens to a small patio with a couple of armchairs.
---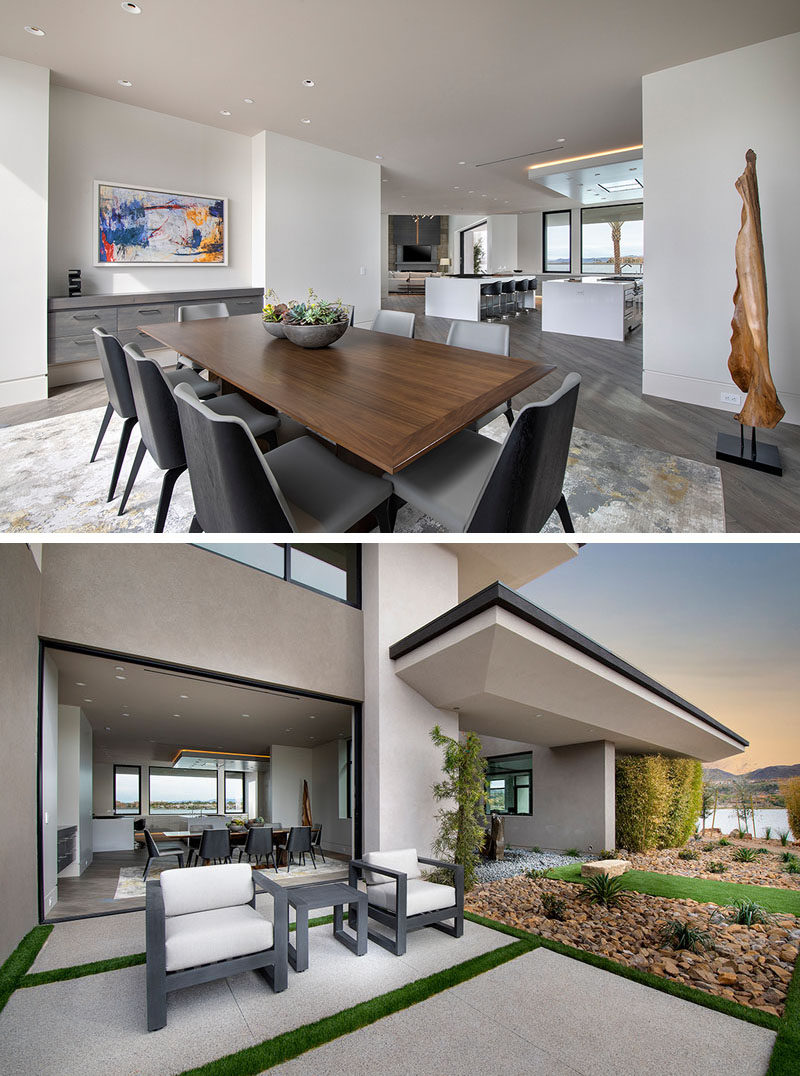 ---
In the master bedroom suite, there's a sitting area that's separated from the sleeping area by a partial wall with a television and fireplace.
---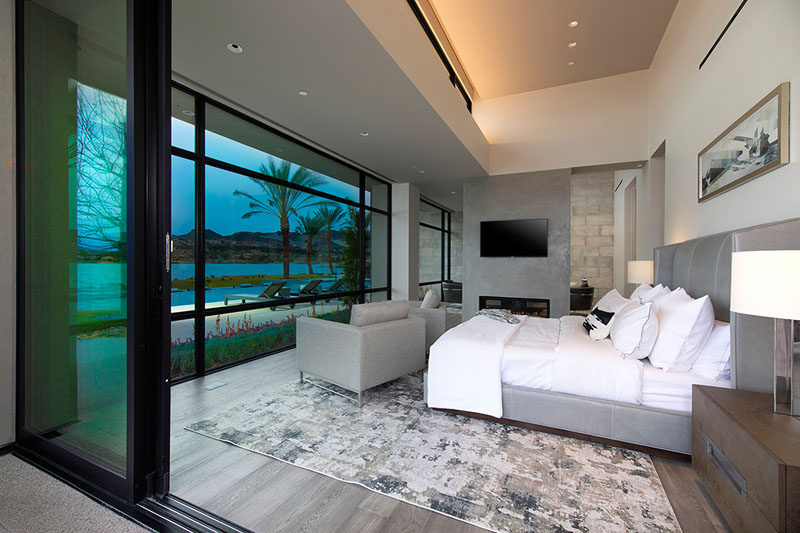 ---
In the master bathroom, a large dual vanity sits opposite a secondary vanity, white at the end of the space is a freestanding bathtub, that's positioned in front of floor-to-ceiling windows with water views.
---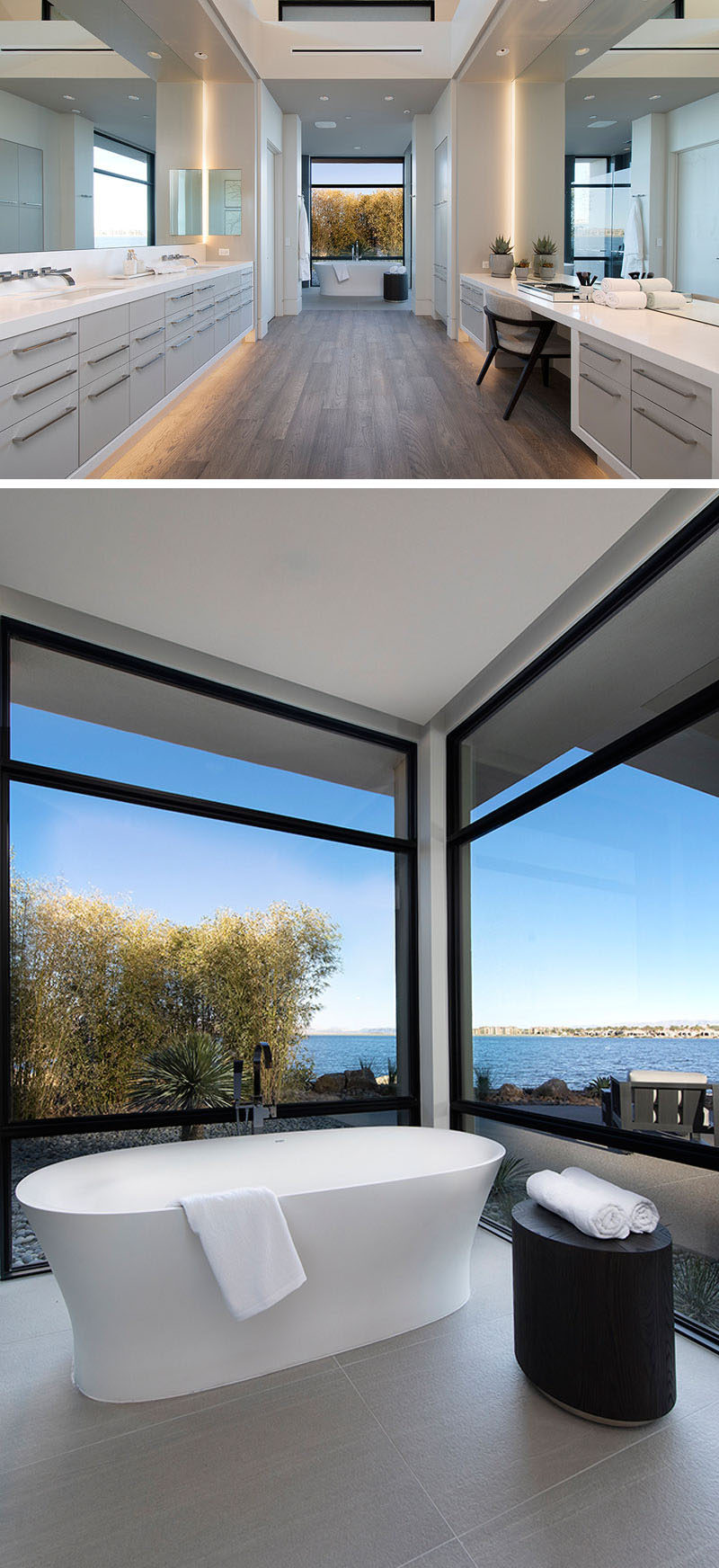 ---