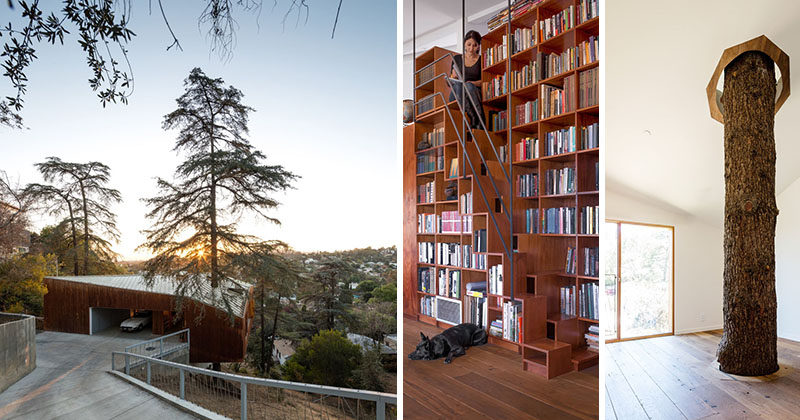 Anonymous Architects have designed this contemporary home in Los Angeles, where the goal was to preserve as many natural features as possible.
One way the designers were able to do this was by incorporating one of the mature trees found on the property, into the design of the home.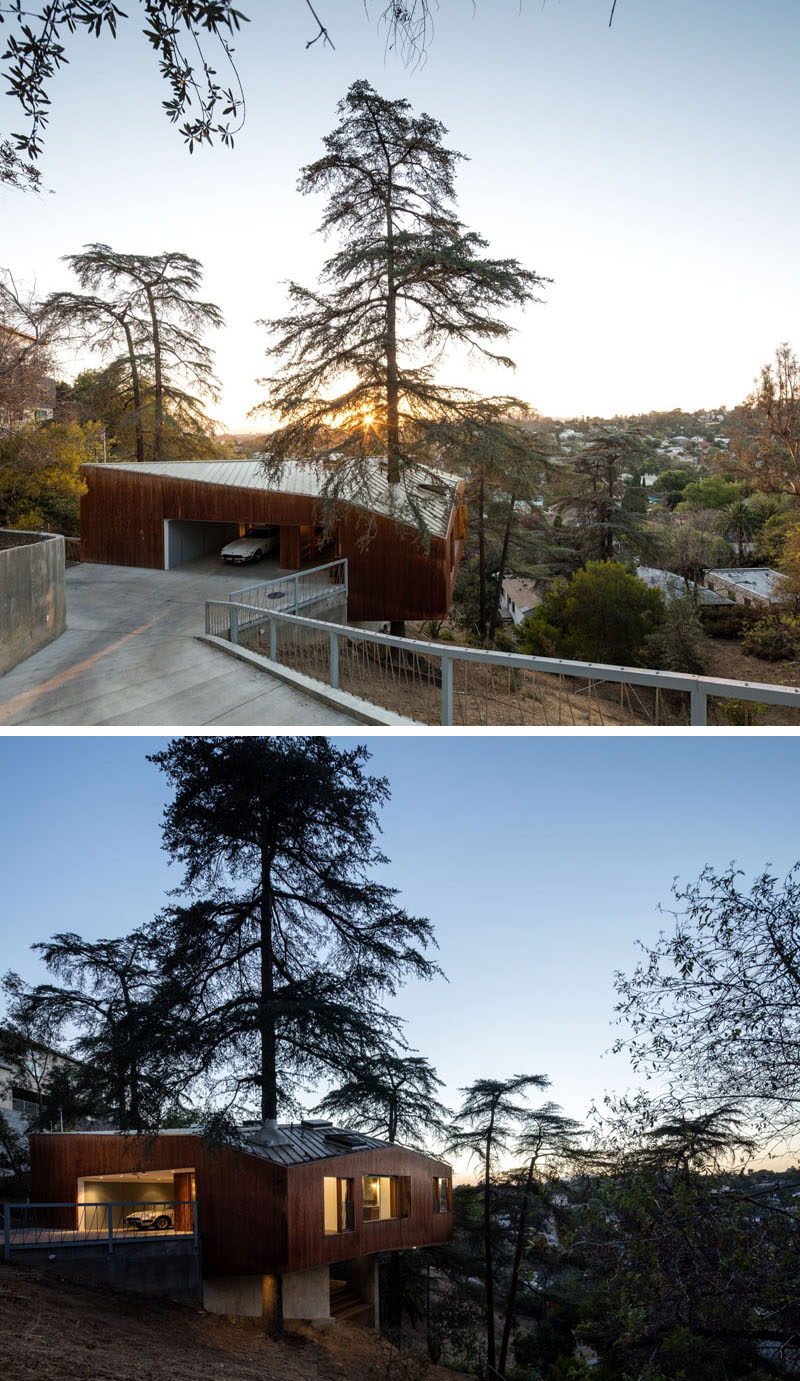 ---
As the house is also on a steep slope, the designers cantilevered a section of the house to protect the native yard below.
---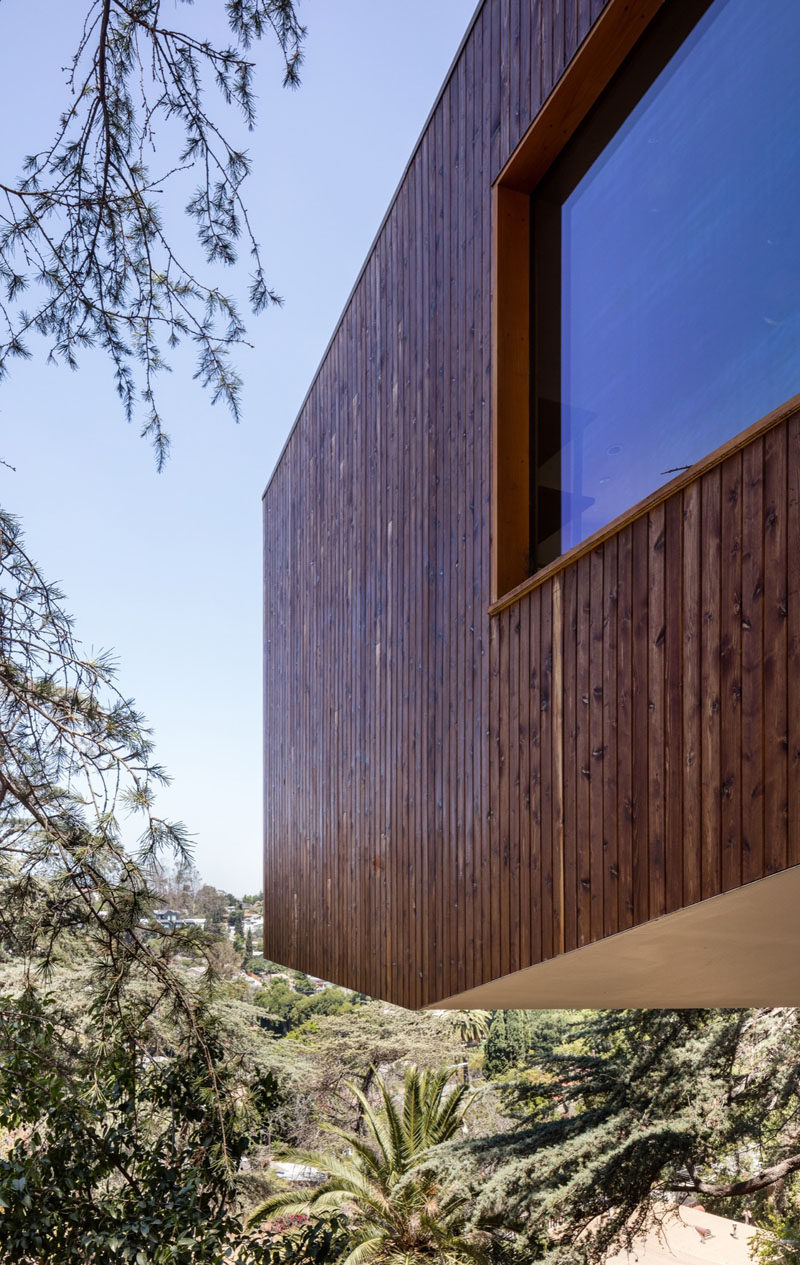 ---
Upon arriving at the house, there's a garage that opens directly into the home. While just beside the garage is a firepit and the kitchen, that has folding doors allowing it to be open to the fire.
---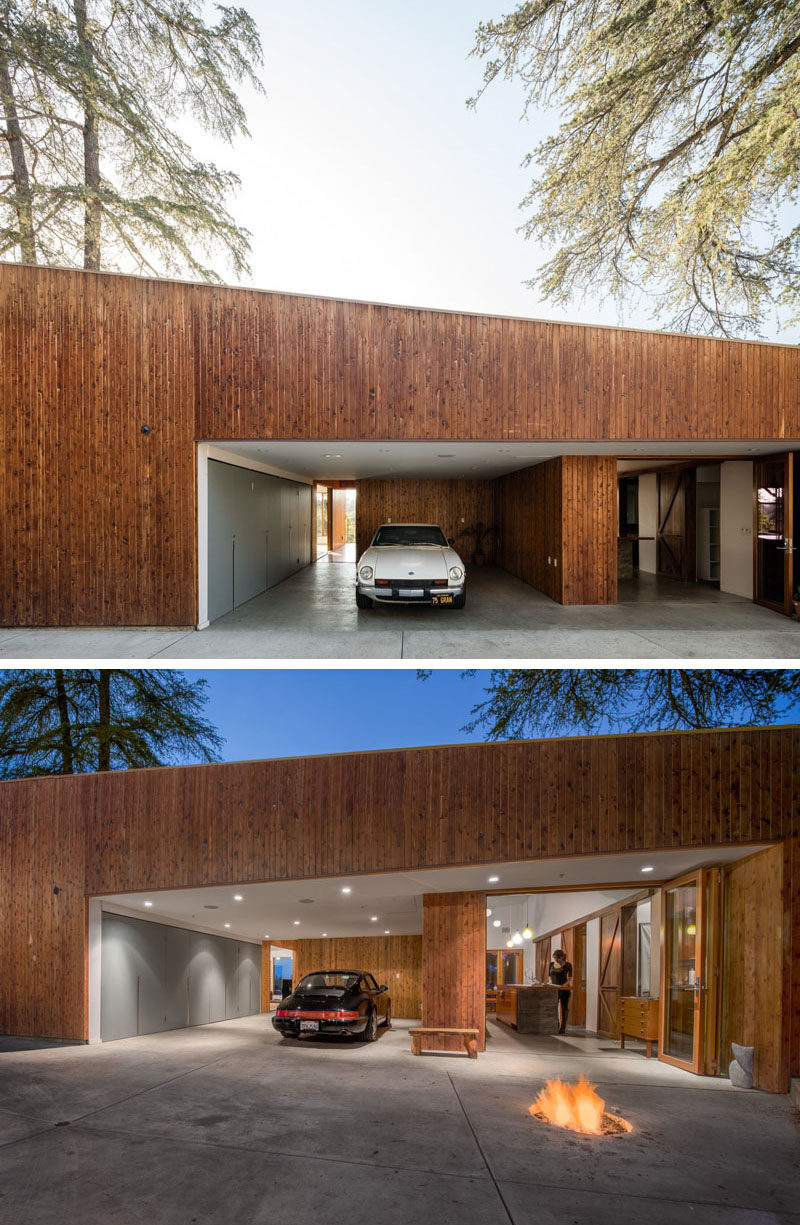 ---
Inside the home, the space has been divided into two units under the one roof. The main part of the house has two bedrooms and is designed for a family of four, while the other side is a self-contained one bedroom unit. An outdoor breezeway separates each unit.
---

---
Here, you can see the living areas of both units.
---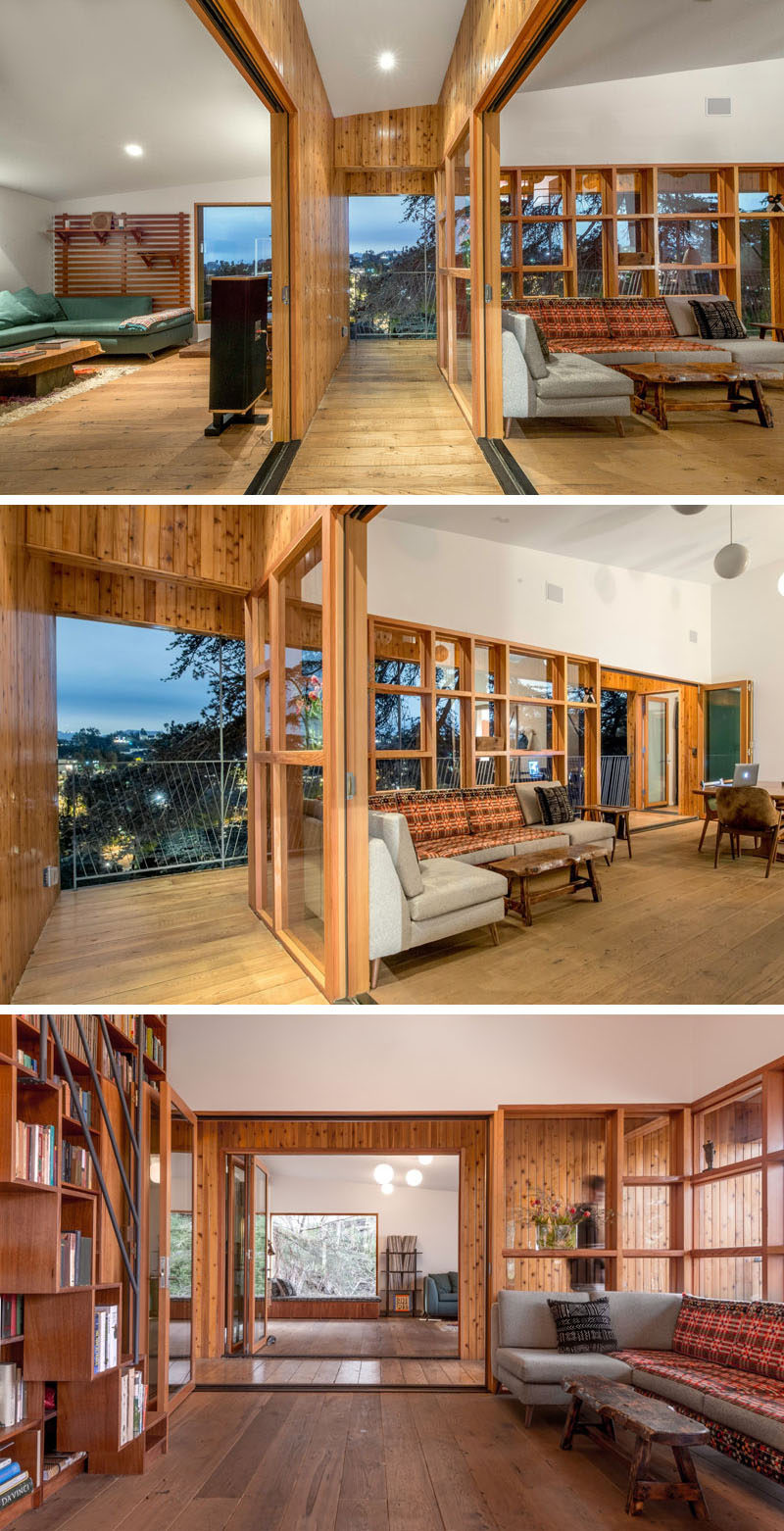 ---
In the larger family unit, there's a floor-to-ceiling bookshelf that has built-in stairs and a space to sit at the top.
---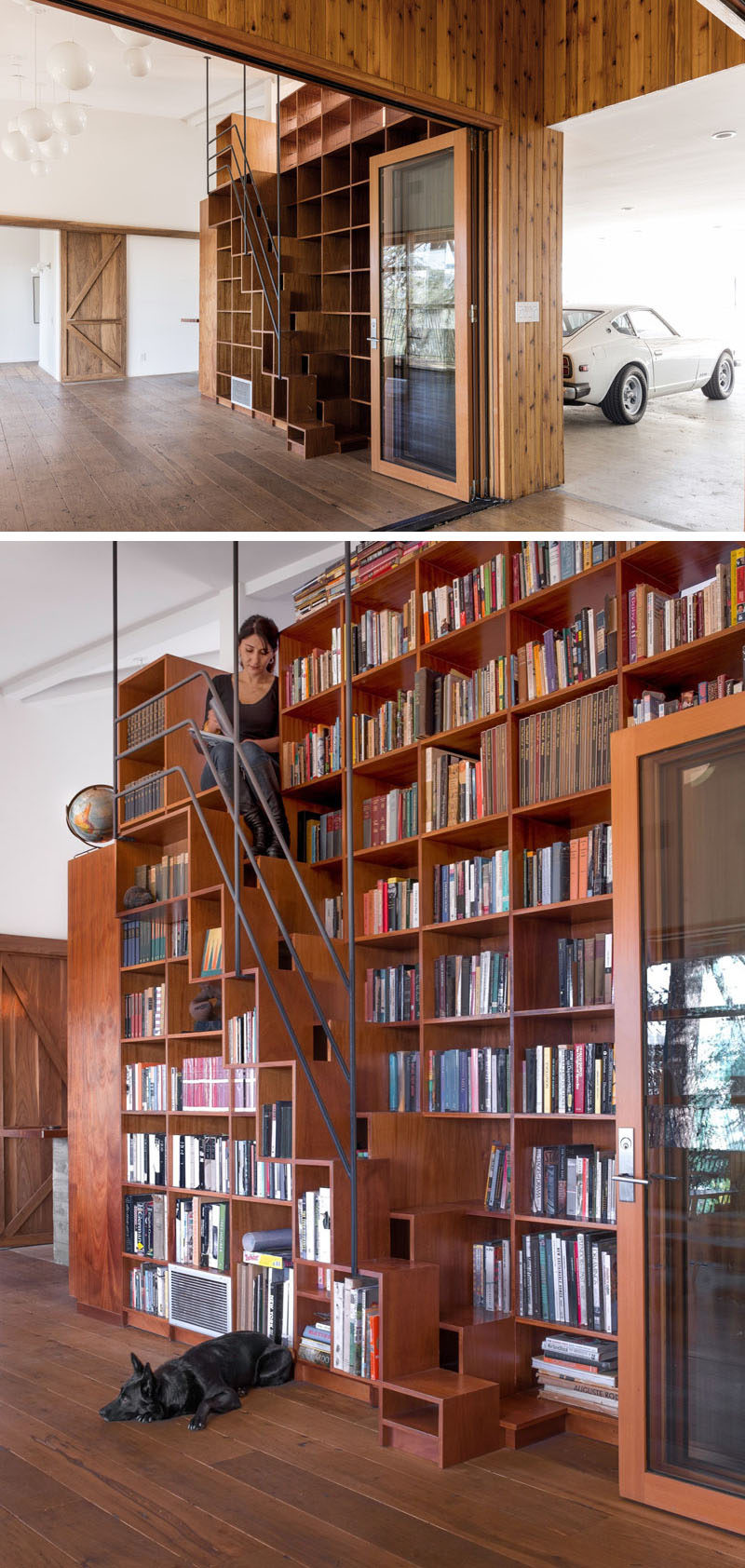 ---
On the opposite wall, wood framed windows provide plenty of sunlight and views to the living space. A small balcony adds an additional seating area.
---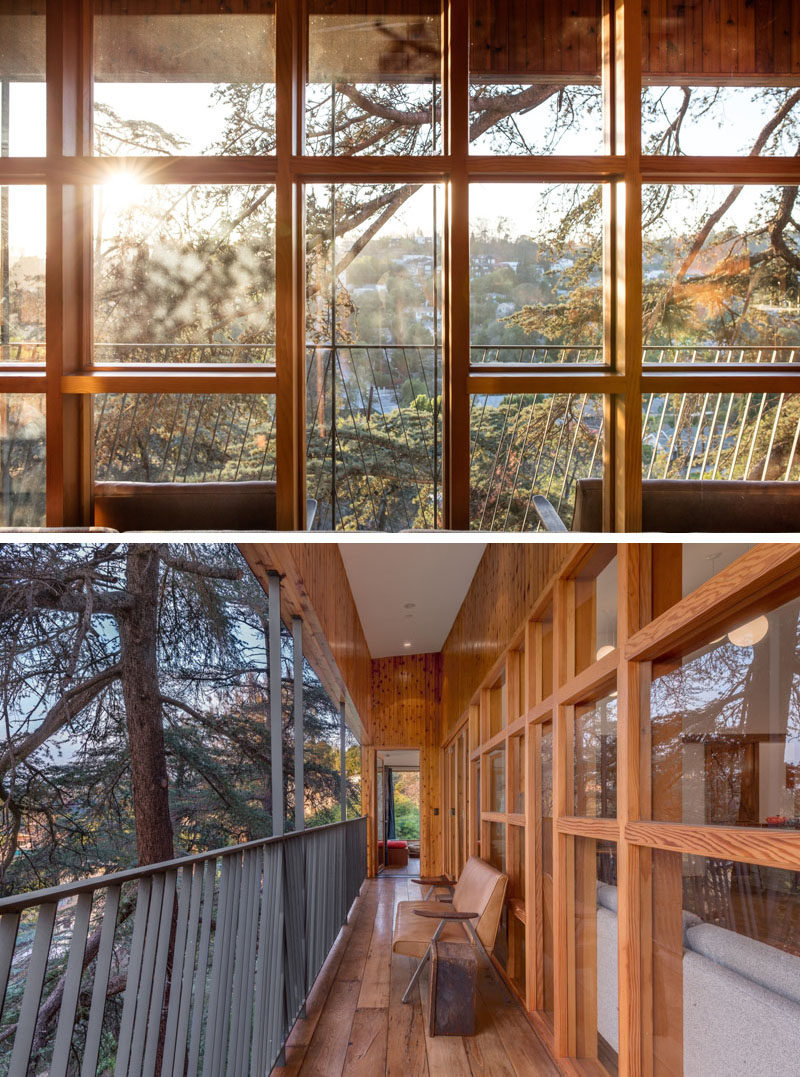 ---
Raw concrete has been paired with wooden cabinetry and floors in the kitchen.
---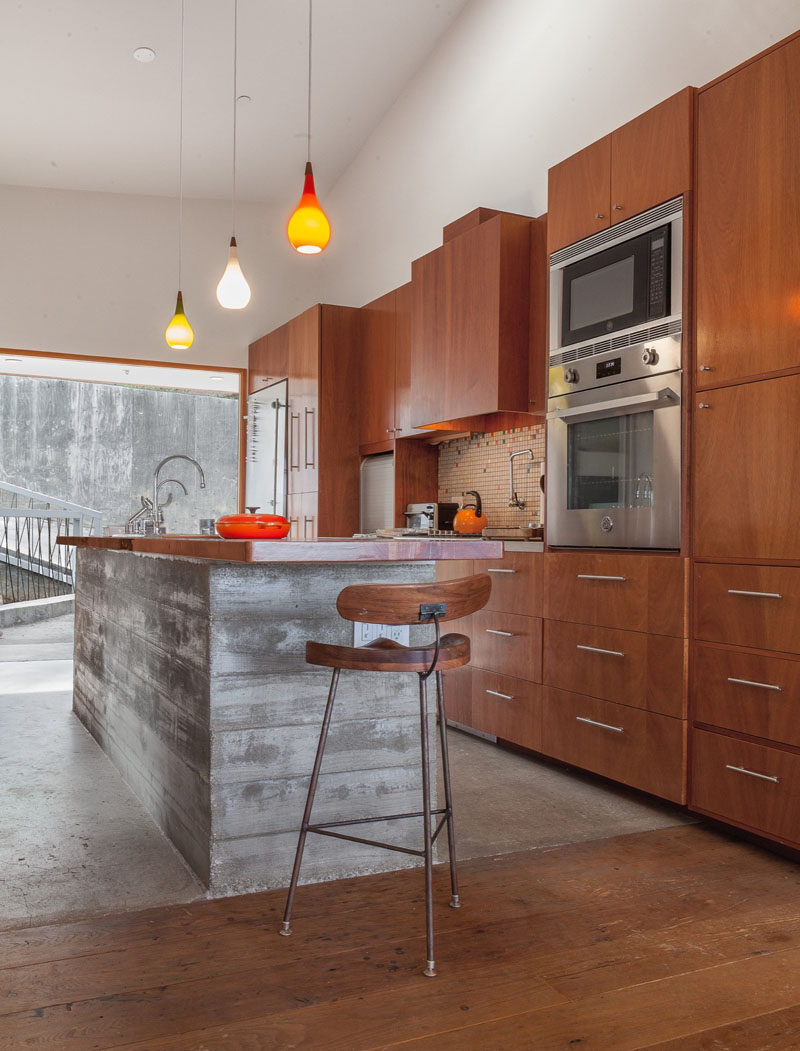 ---
In one of the bedrooms on the family side of the house is the tree that pierces through the floor and ceiling, and out through the roof.
---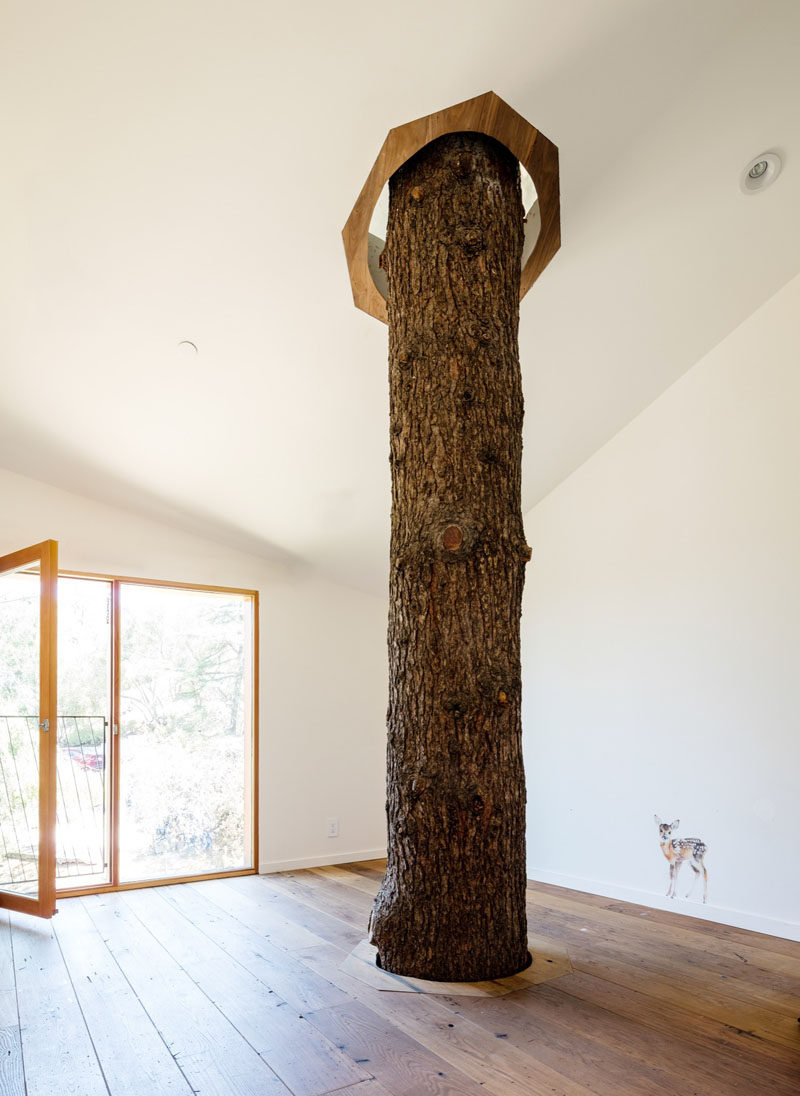 ---
Between the bedrooms in the family unit is the bathroom, that has a skylight, sunken bath, and views of the valley below.
---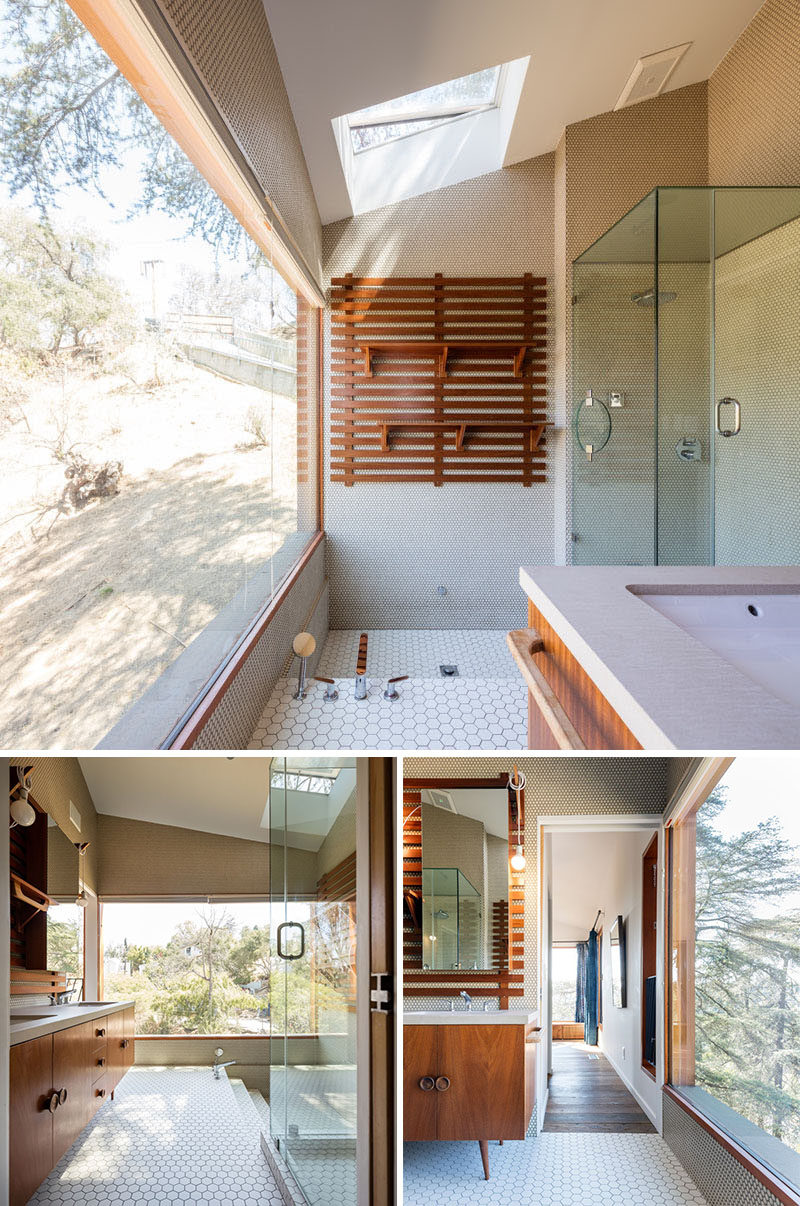 ---
Here'a look at the floor plan that shows how the house is split into two separate spaces.