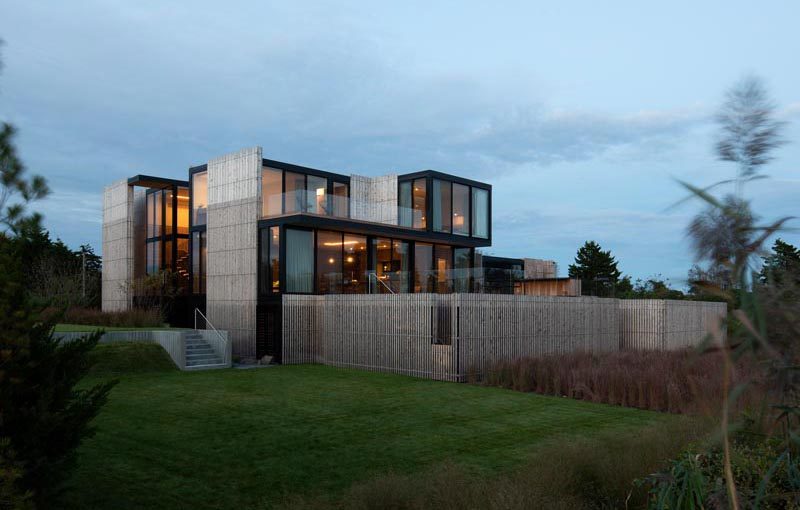 Bates Masi + Architects have completed a new house in Sagaponack, New York, that has an elevated design due to it being located on a flood-prone site.

The house overlooks a coastal pond and the ocean beyond. Rather than hiding the flood damage prevention measures, the design takes advantage of them. The house, pool, decks, and sanitary field are elevated and broken apart to let flood waters flow around and between them.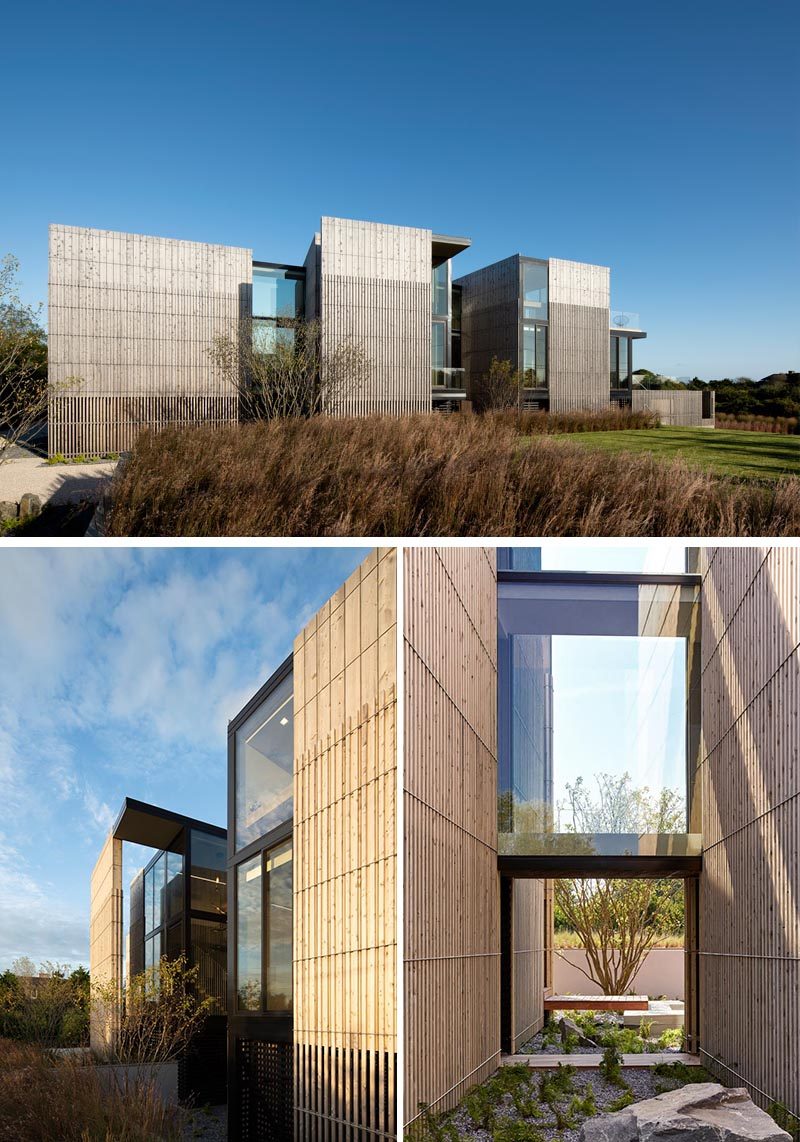 The board and batten wood facade is similar to nearby vernacular structures, while its two-layer composition allows for selective control over its opacity. Upon entry to the home, it's easy to see that some of the boards have been omitted, allowing the battens to form an open screen. This is to let floodwater flow through it per FEMA regulations.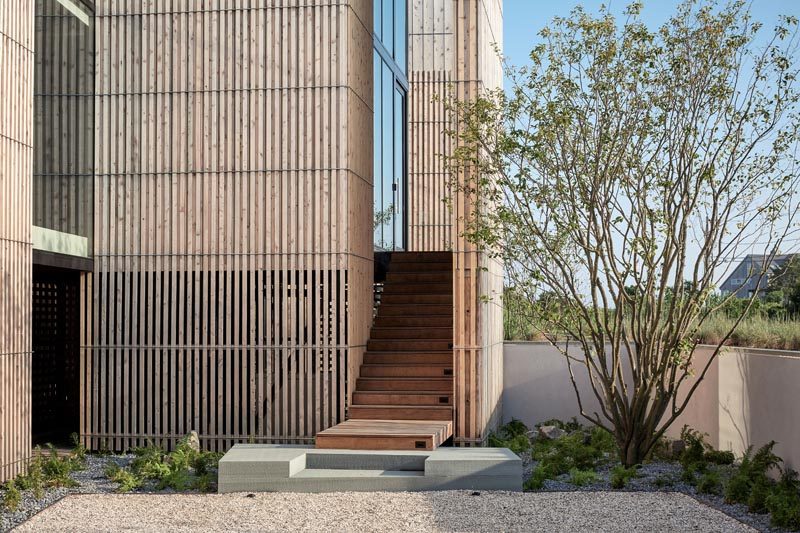 In the living room, wood-clad walls surround the fireplace, while vertical windows on either side provide glimpses of the trees in the distance.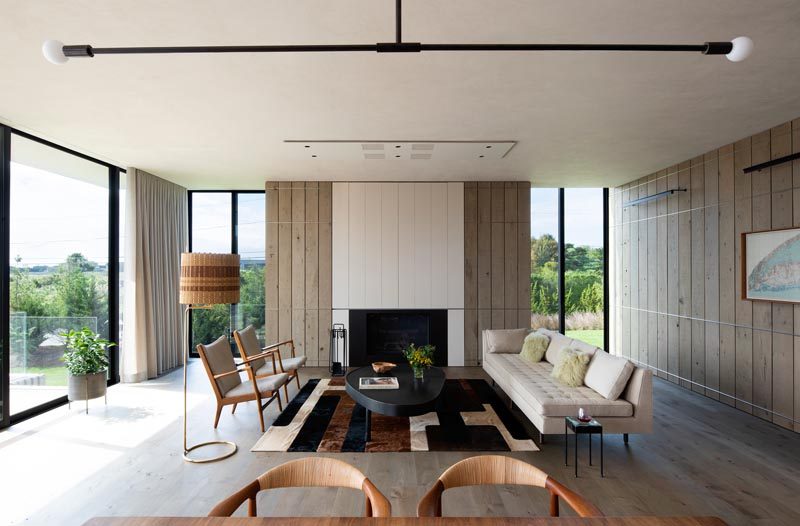 In the dining area, there's a recess in the ceiling with hidden lighting, while a minimalist light hangs above a wood dining table. Sliding glass doors open to the deck outside that has ocean views.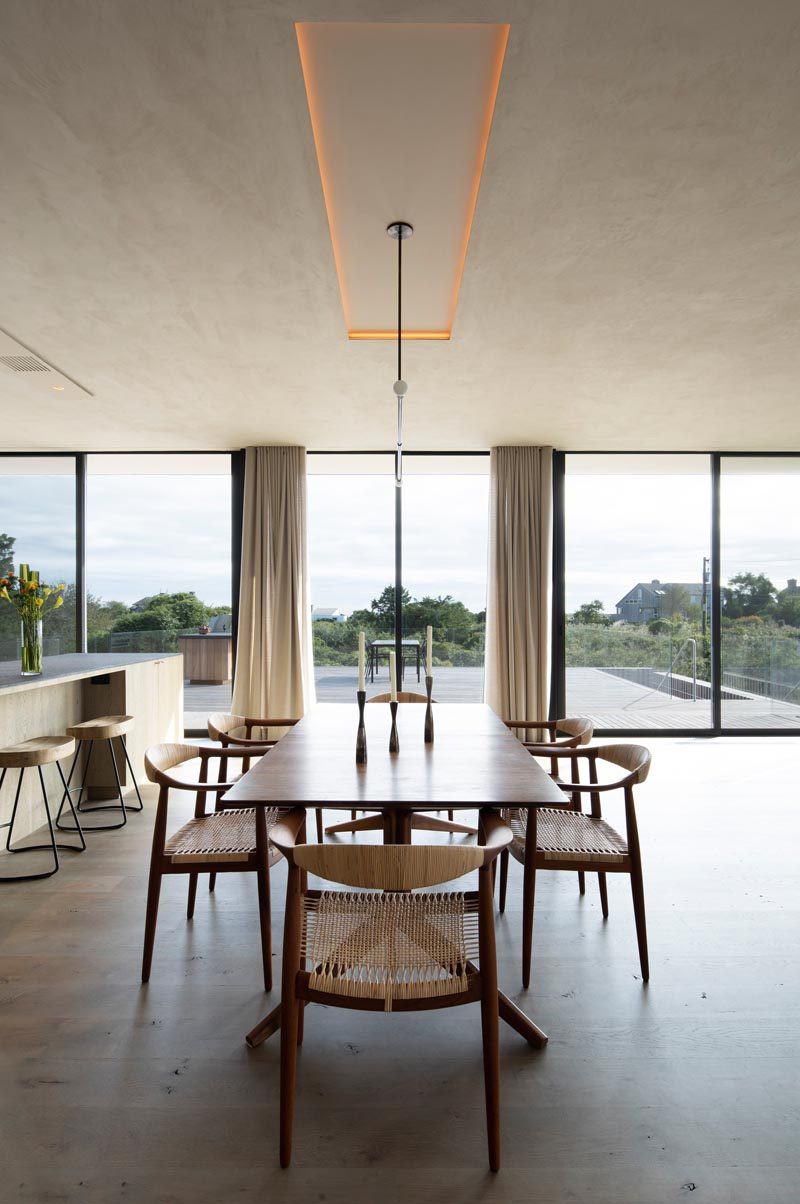 Adjacent to the dining area is the kitchen, where light wood has been combined with a black countertop and backsplash.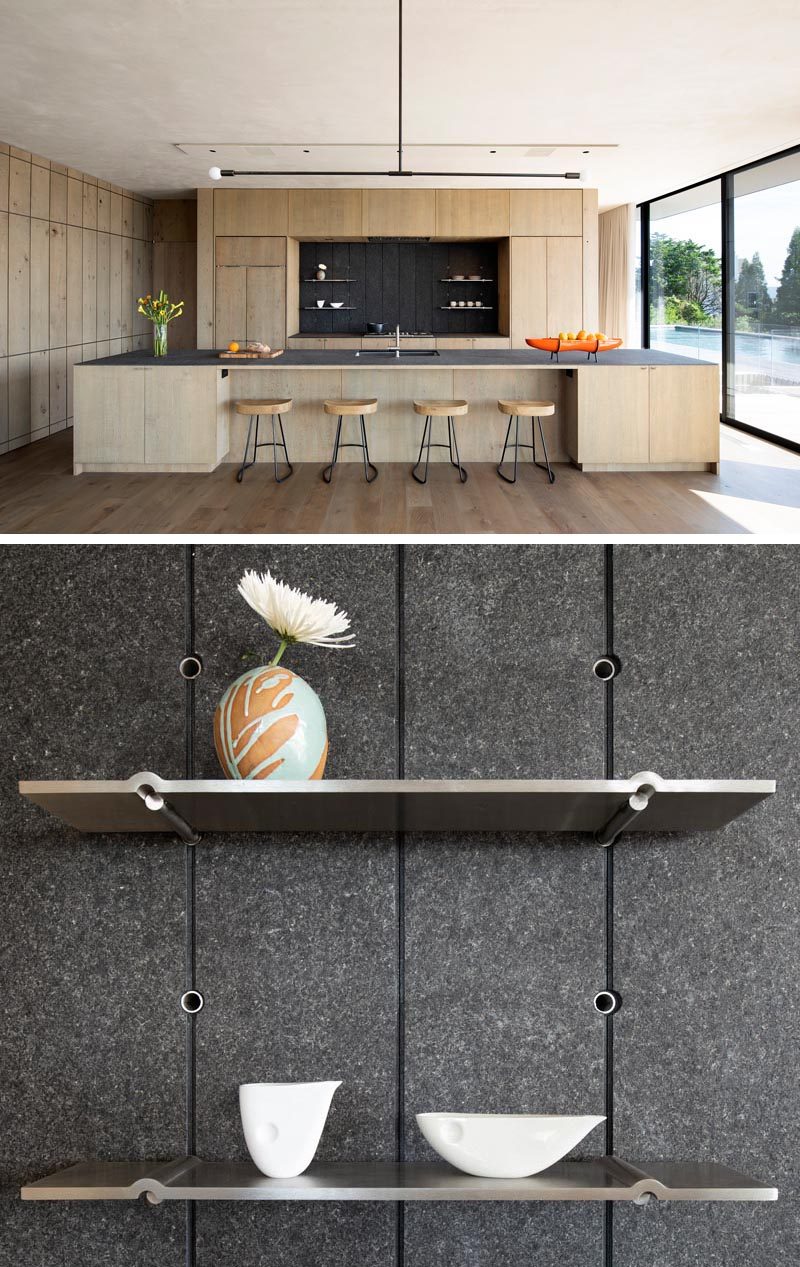 Wood and steel stairs connect the main level of the home to the upper level. The stair handrails play with the light and cast diagonal shadows to the space.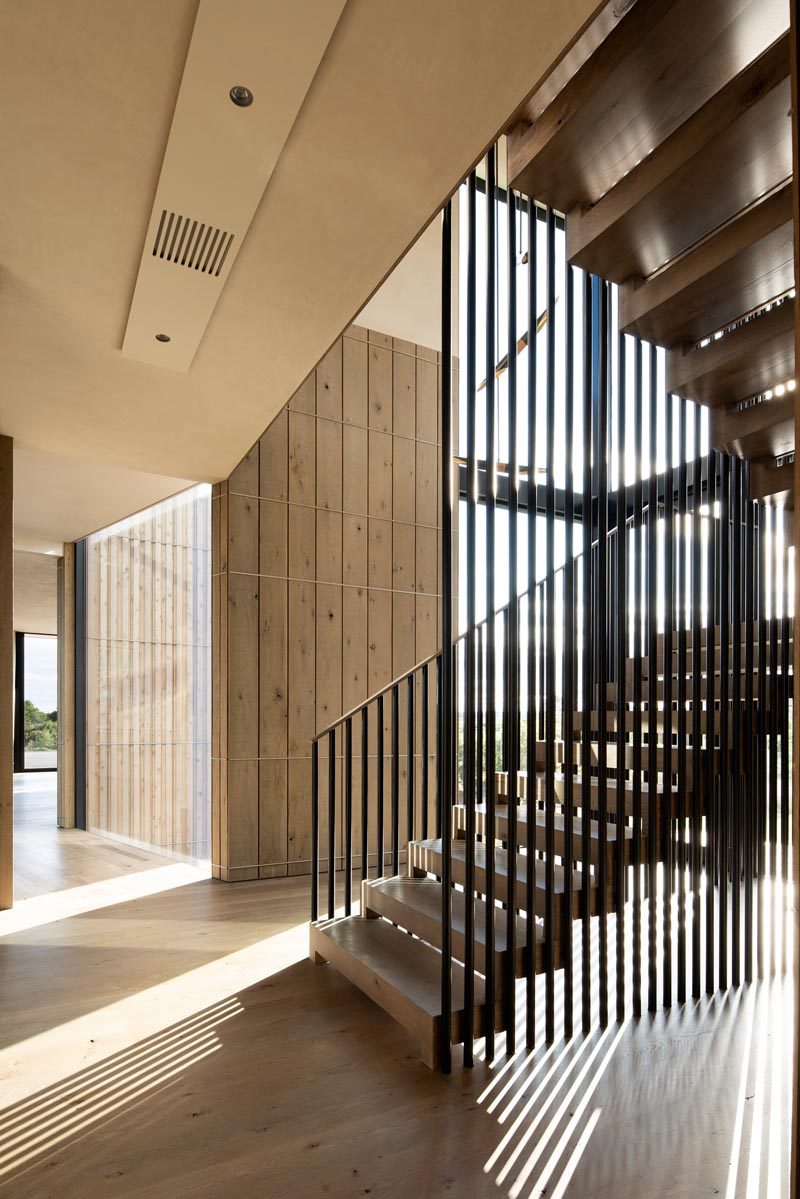 In the master bedroom, light-colored walls, curtains, and furniture have been combined with wood elements and a fireplace to create a calming environment.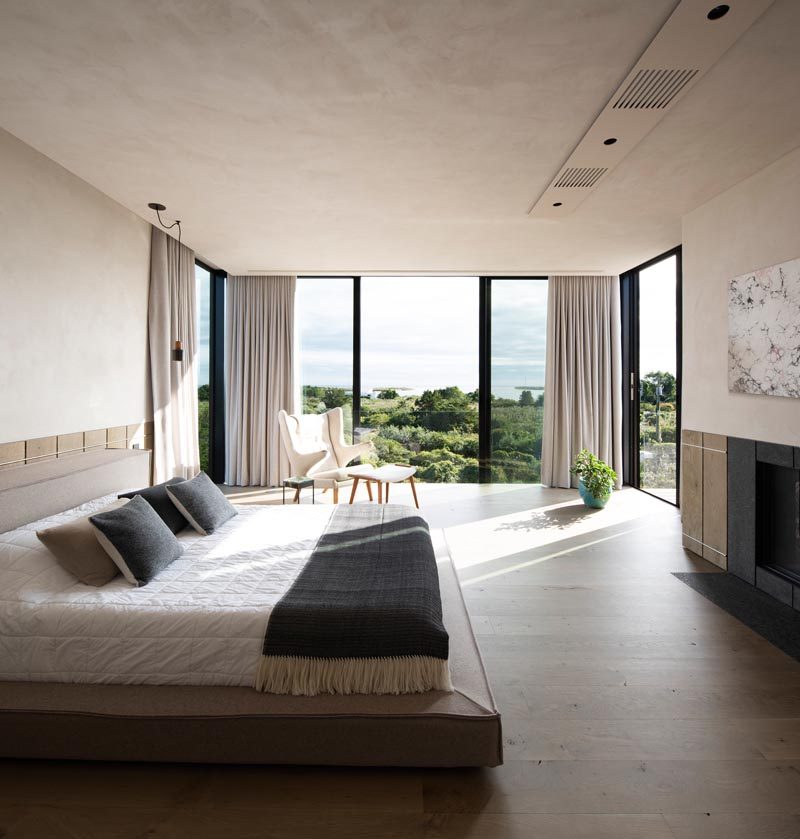 In the master bathroom, two wood vanities are separated by a small bench, while wood wainscoting has been used to add a unique design element to the space.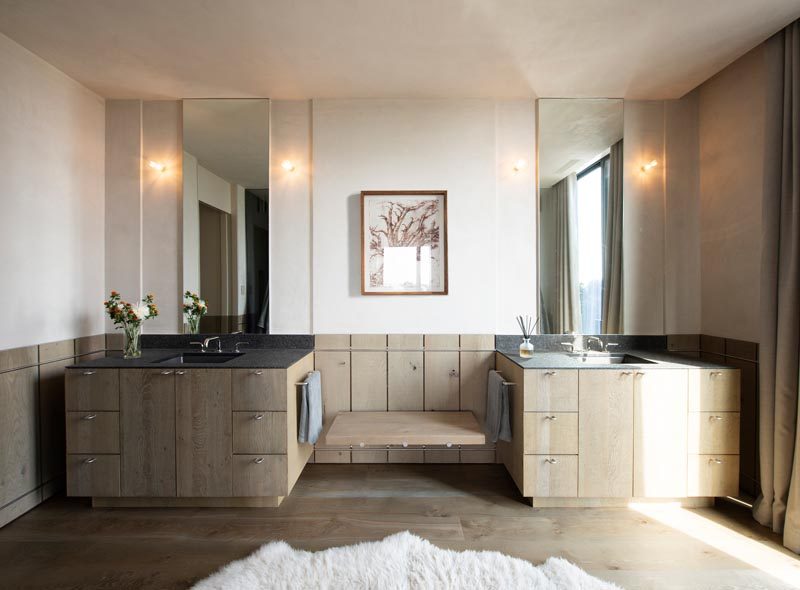 Photography by Bates Masi + Architects | Architects: Bates Masi + Architects | Contractor: K. Romeo Inc. | Interior Designer: Select Furniture from Wyeth