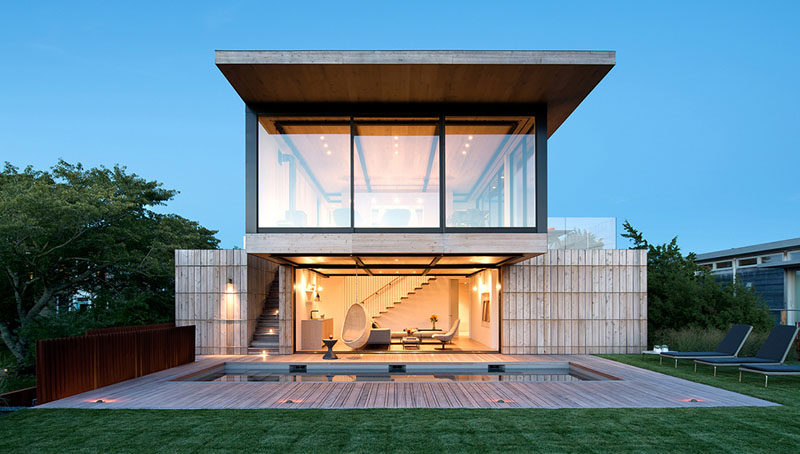 Bates Masi + Architects have designed this contemporary house on Long Island in New York, whose design was inspired by historic lifesaving stations near the Atlantic Ocean.
Across the street from the home, and located among the sand dunes, is an original life saving station that was built over a century ago and was a key lookout in WWII. Elements like elevated decks and large open storage rooms provided the architects with inspiration for their design.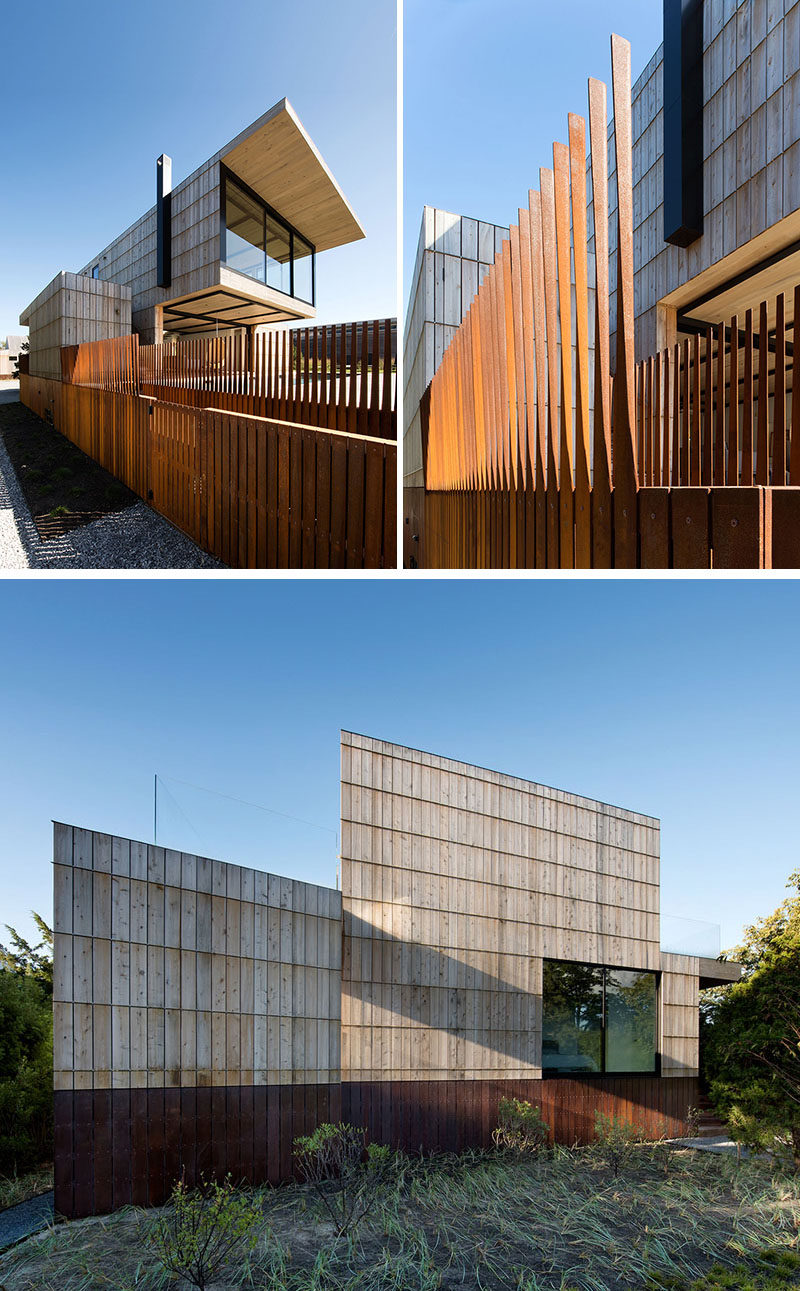 ---
On the exterior of the home, a system of bronze bars was developed to allow the thick cedar siding board to be attached without fastening through the wood.
The architects chose to work with cedar, bronze and weathering steel due to its durability in the coastal climate.
---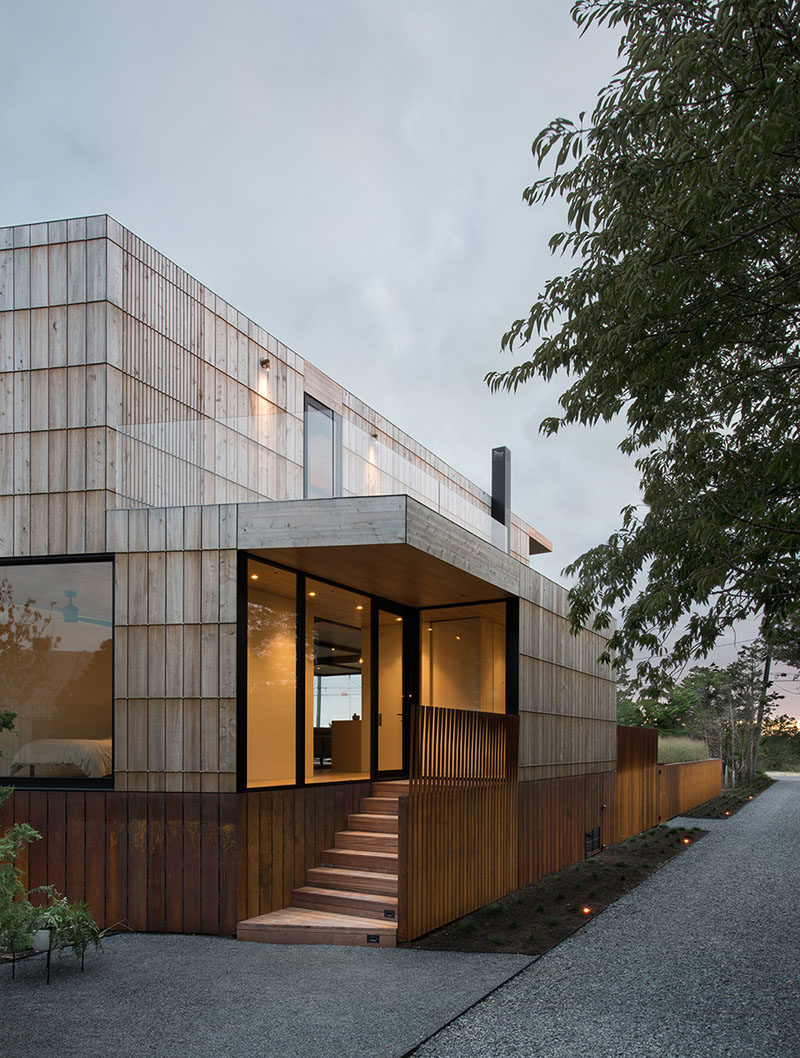 ---
The steel structure of the home allows the upper living level to cantilever out and provides shade to the lower level.
---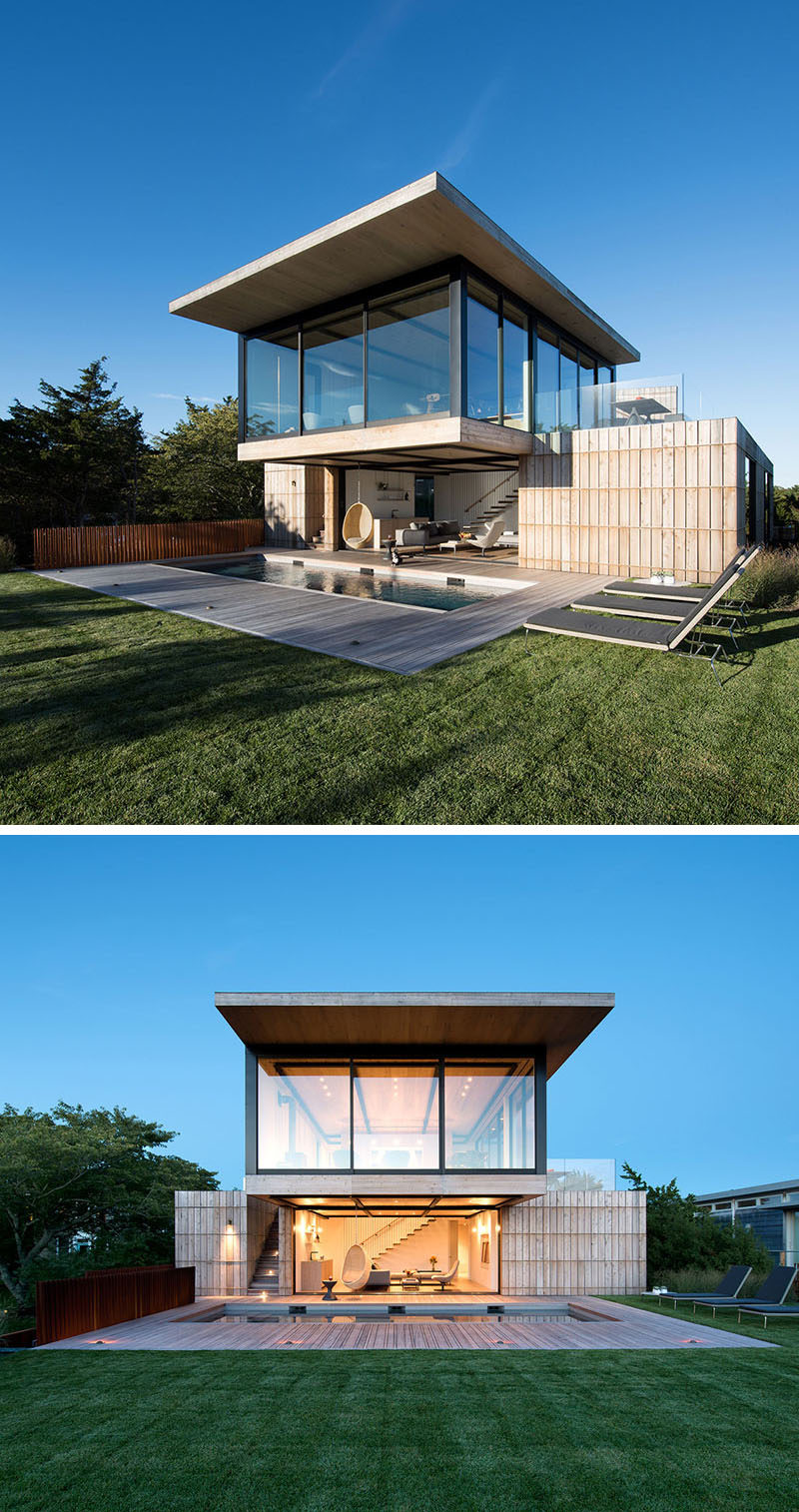 ---
A swinging chair hangs from the cantilevered section of the house and a provides a place to relax by the pool.
---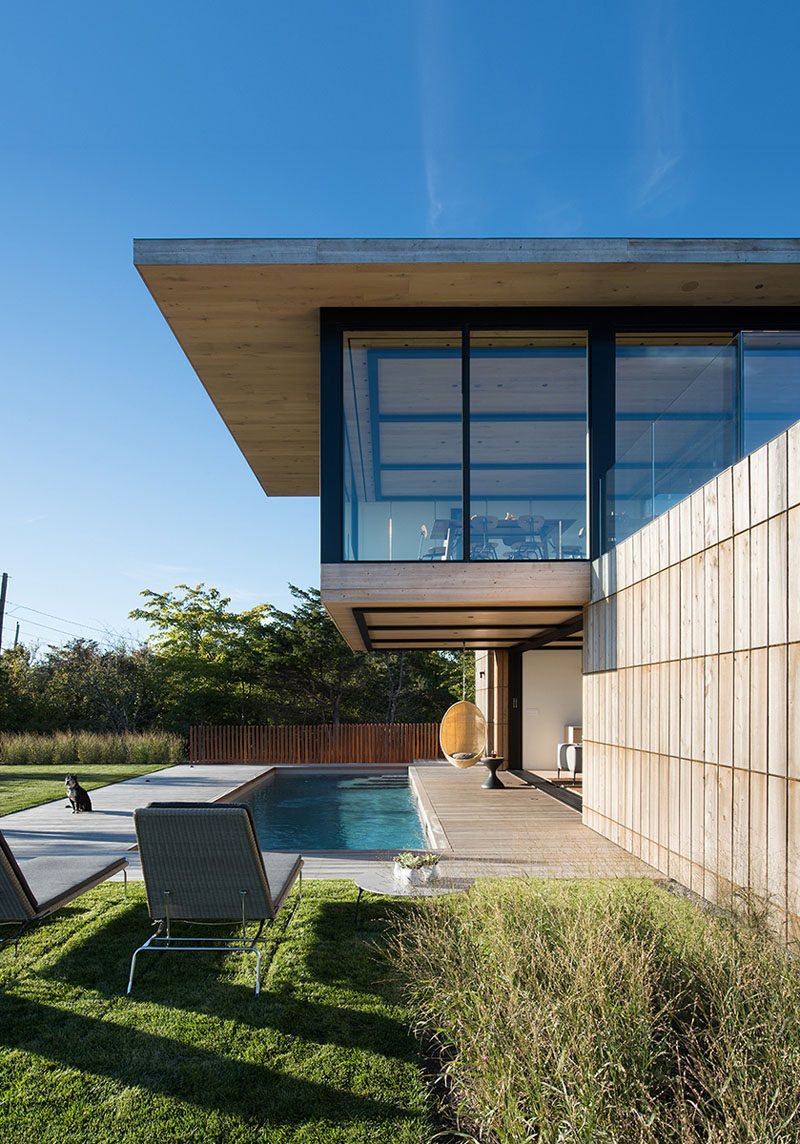 ---
Inside, the color palette has been kept neutral with earthy tones.
---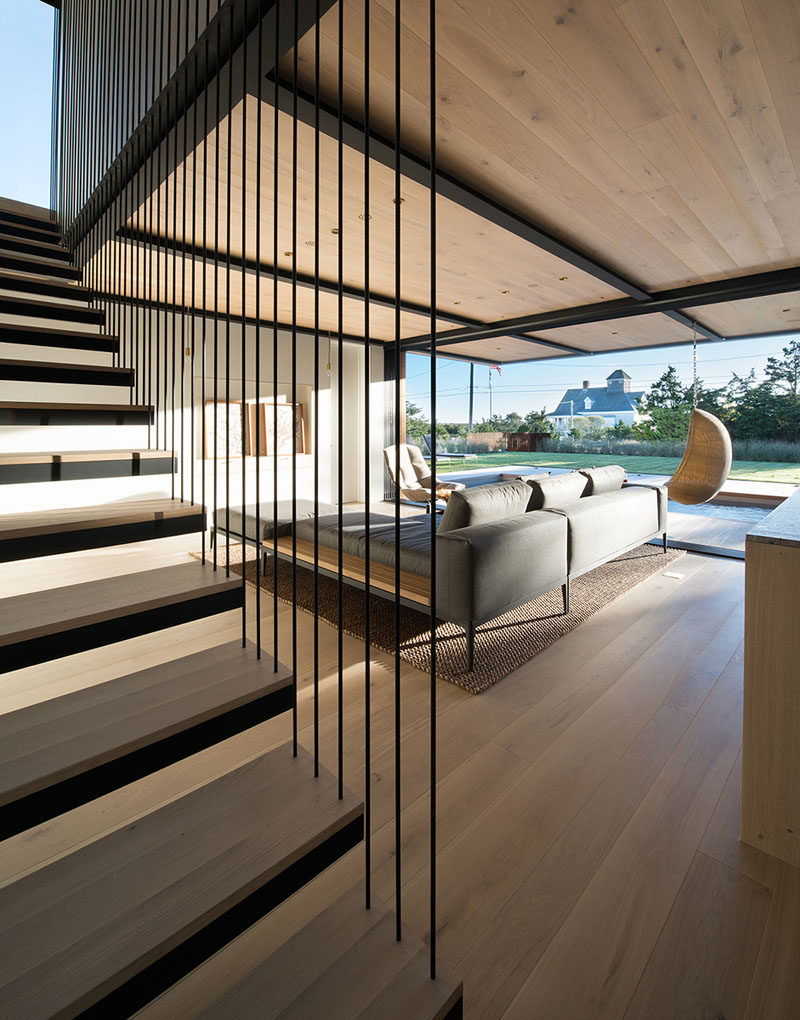 ---
There's a small bar area with hardware-free cabinetry, while hanging shelves create a unique place to display glassware.
---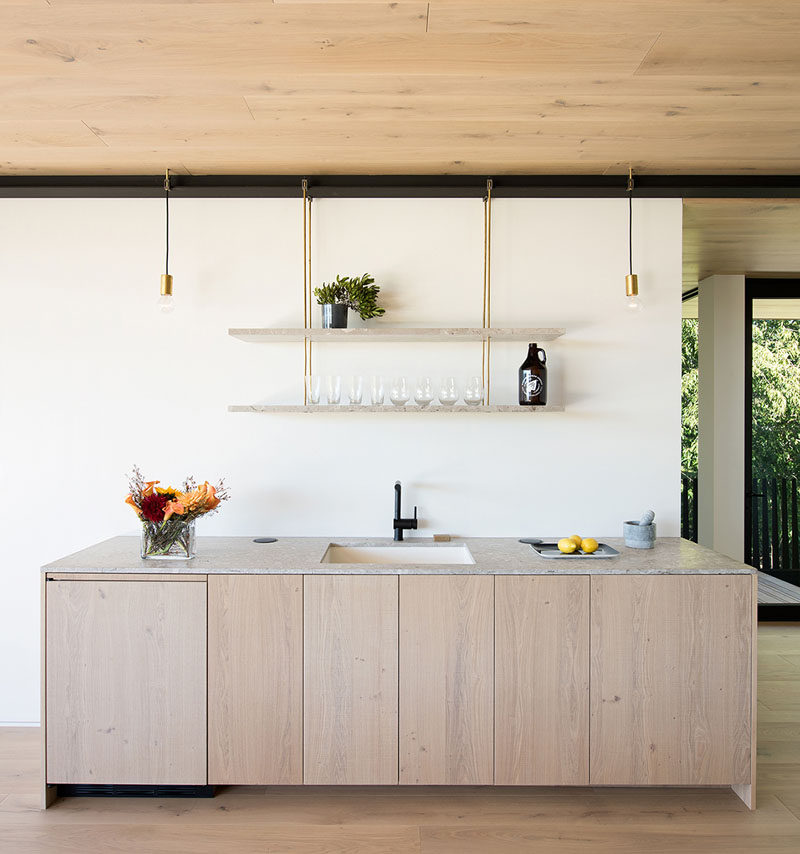 ---
The staircase is strung from steel beams above, and the rods used to support each tread serve as guardrail for the stair.
---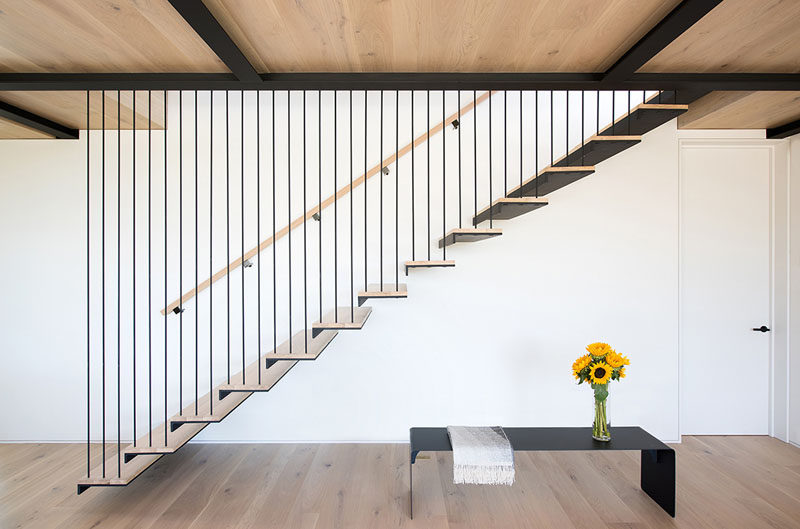 ---
On the upper level of the home there's the living, dining, and kitchen area. A large kitchen island with plenty of storage divides the space. On the right, a wood burning stove sits on a suspended steel shelf.
---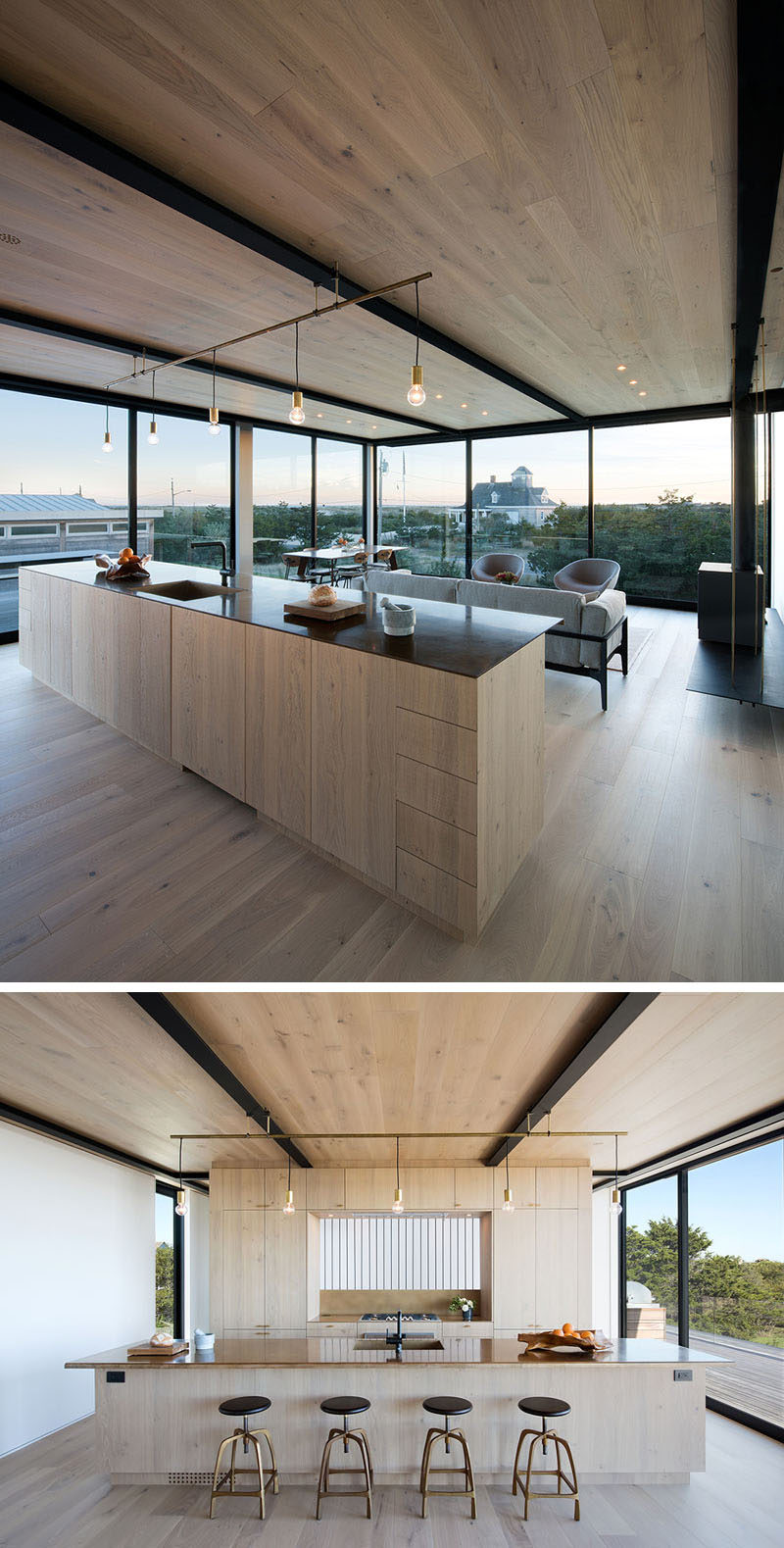 ---
Just off this area of the house is an outdoor space with table and chairs. Large windows provide views of the surrounding neighborhood, similar to a lifesaving station.
---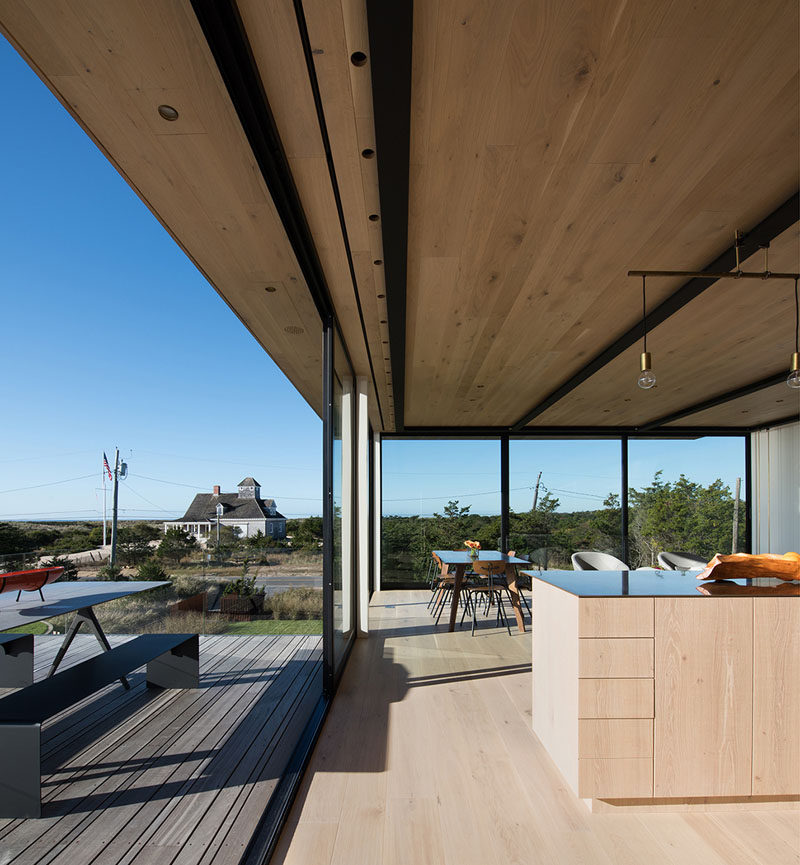 ---
There's even more outdoor space to be enjoyed around the corner, with tiered wooden seating that's sheltered from the wind.
---