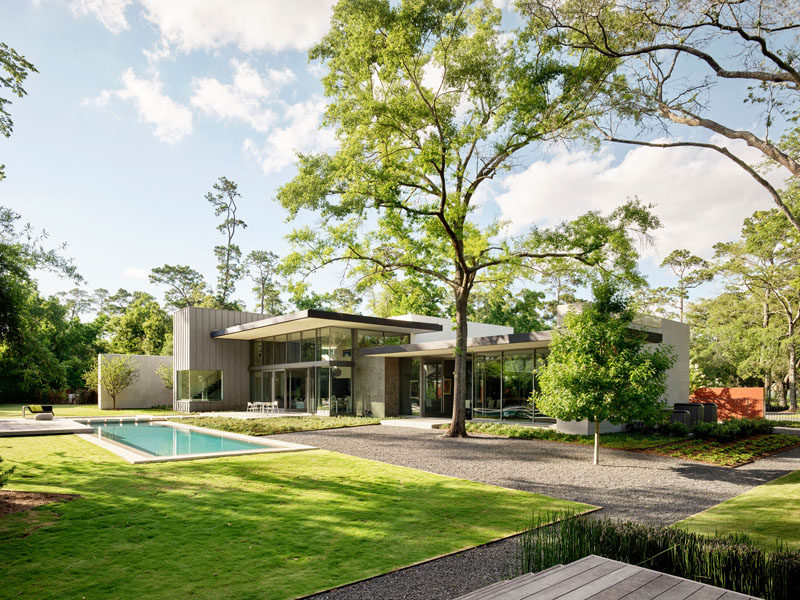 Ehrlich Yanai Rhee Chaney Architects has designed a modern house on a two-acre wooded site in an upscale neighborhood in Houston, Texas, for two doctors that wanted a place to unwind from the pressures of work, and an oasis to share with their two kids and extended family and friends.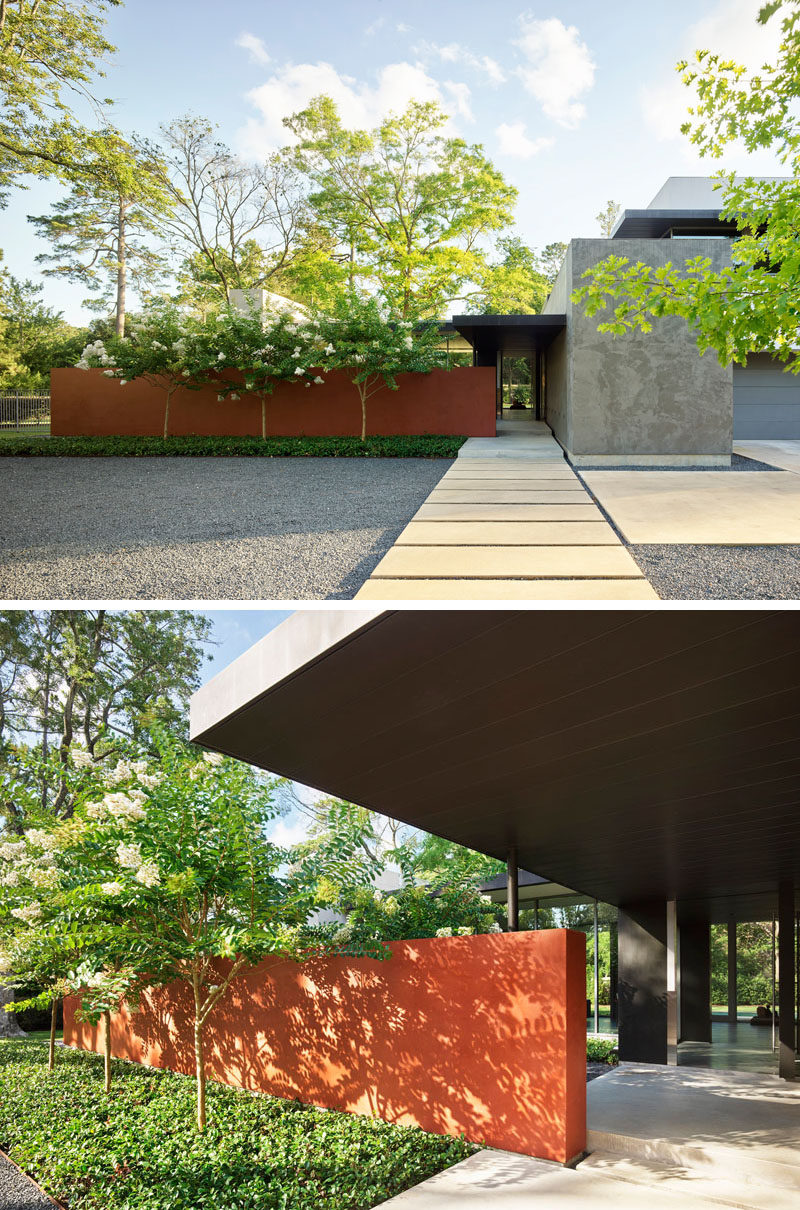 ---
The home has been designed with large expanses of glass alternating with masses of Texas limestone, and the backyard has a swimming pool and plenty of space to relax.
---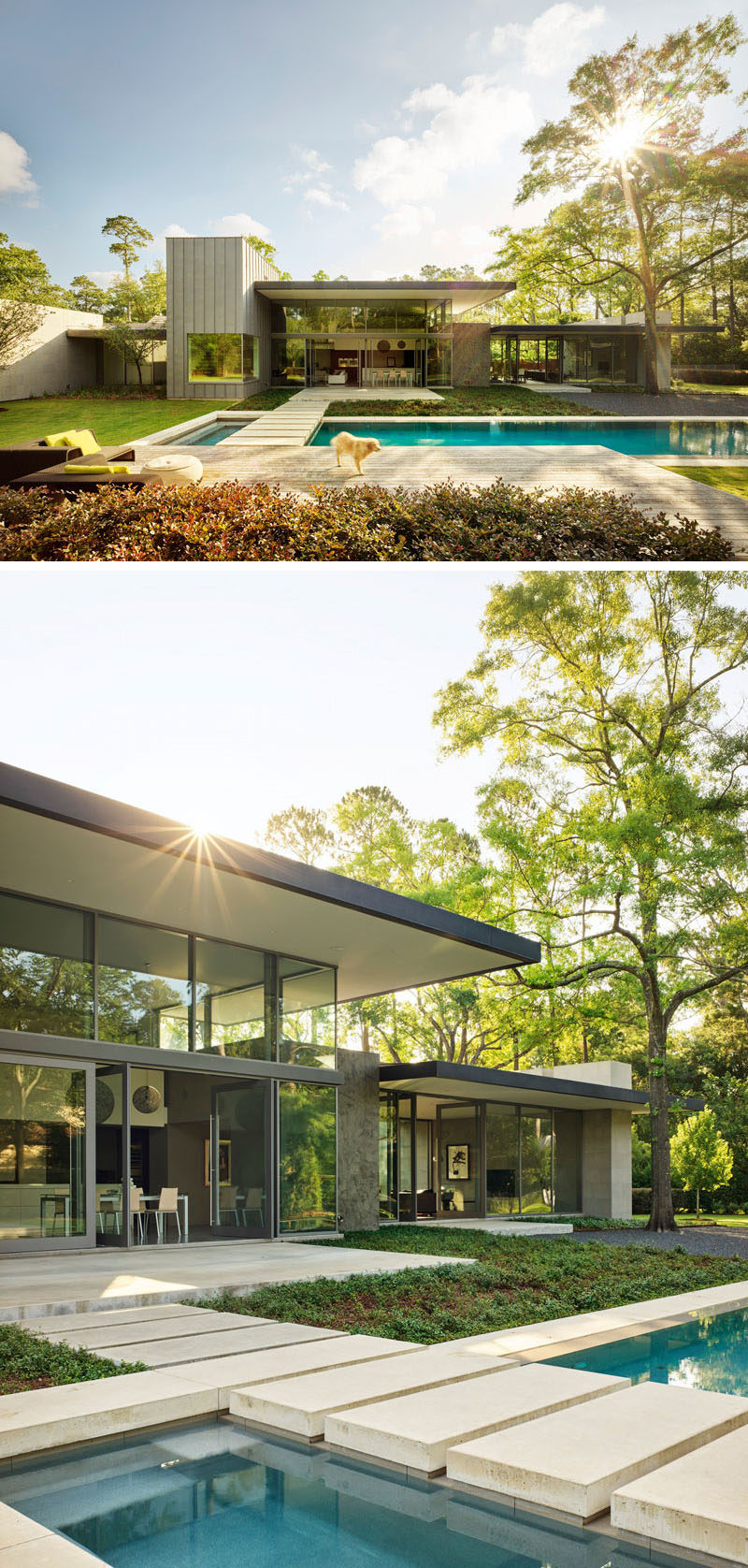 ---
Horizontal roof planes with deep overhangs were used in the design of the house to mitigate Houston's sun and heavy rains.
---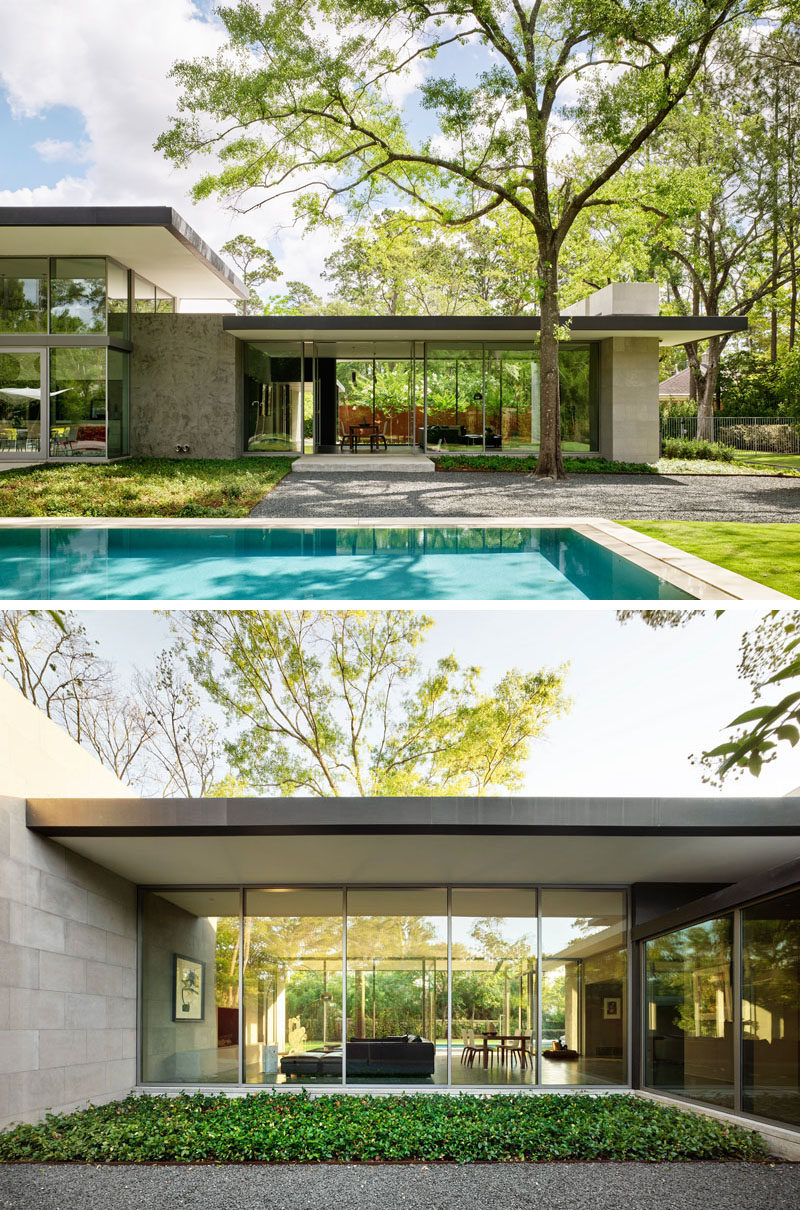 ---
Inside, a limestone wall surrounds a fireplace, while the floor-to-ceiling windows provide views of garden.
---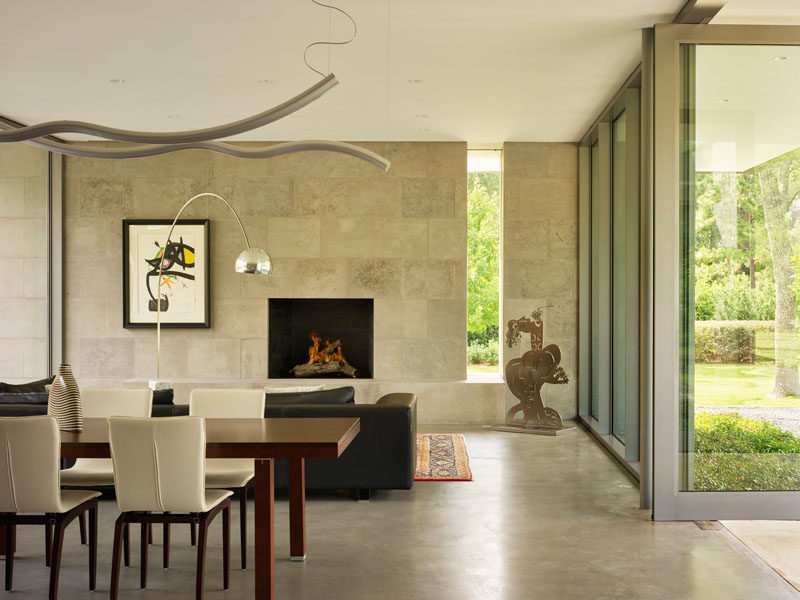 ---
At the heart of the house is a double-height great room encompassing family living, a dining area and kitchen. Pivoting glass doors in the dining and entertaining areas open to the pool courtyard.
---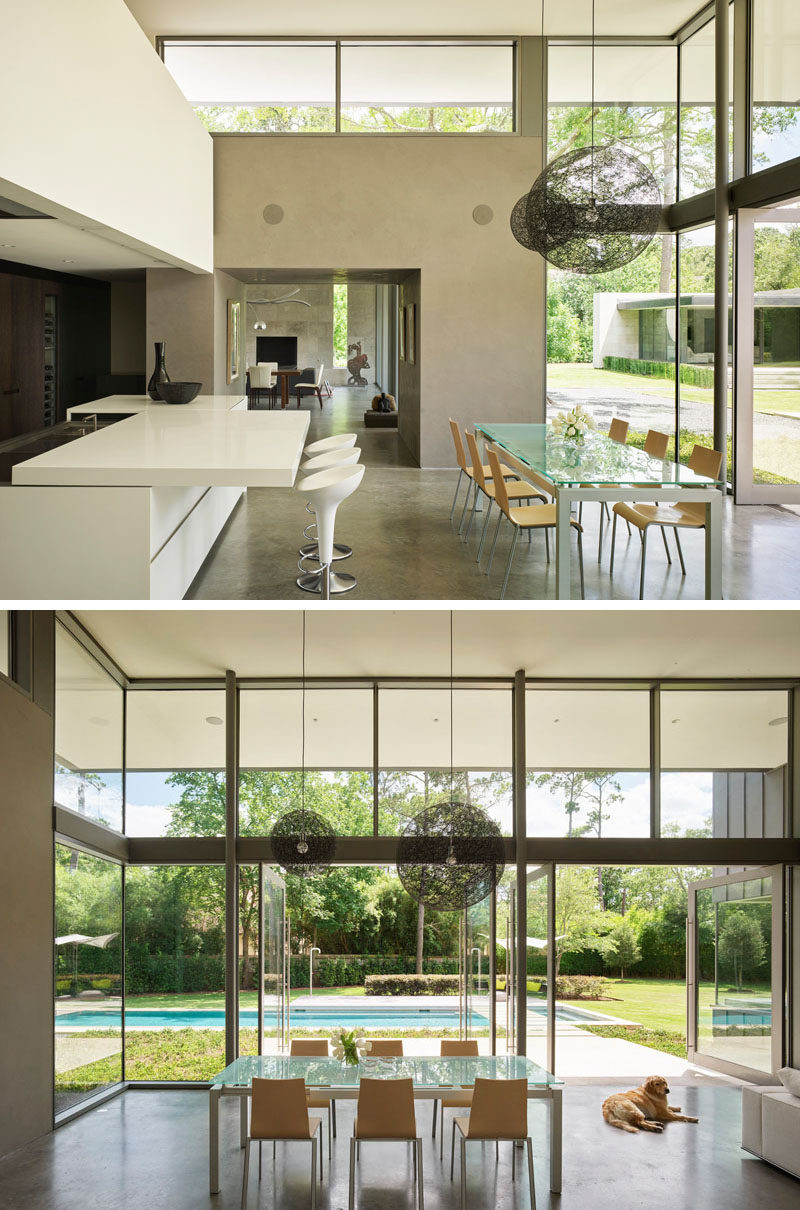 ---
Another limestone wall adds a natural touch to the mostly white interior, while the floor is a natural grey poured concrete.
---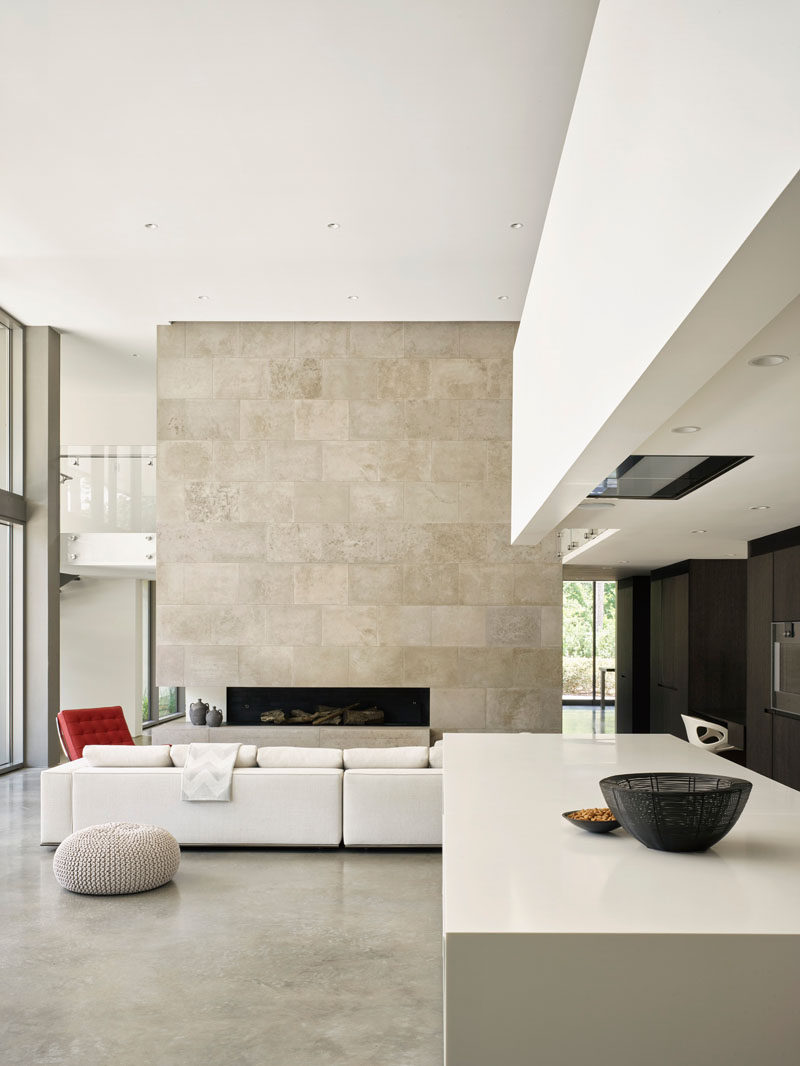 ---
The master suite at the back of the house is soothingly minimal, with the bedroom, spa bathroom and study all opening to secluded gardens.
---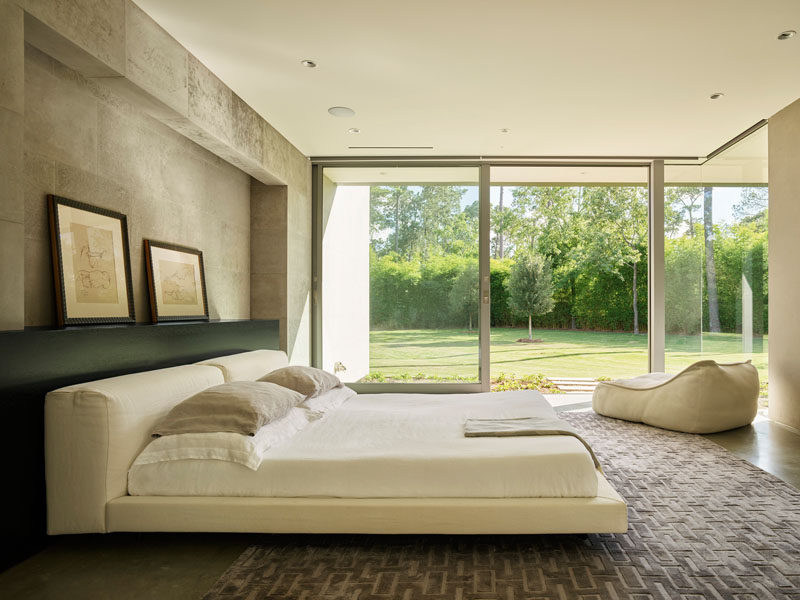 ---
In the master bathroom, a large glass enclosed shower sits beside a freestanding bathtub.
---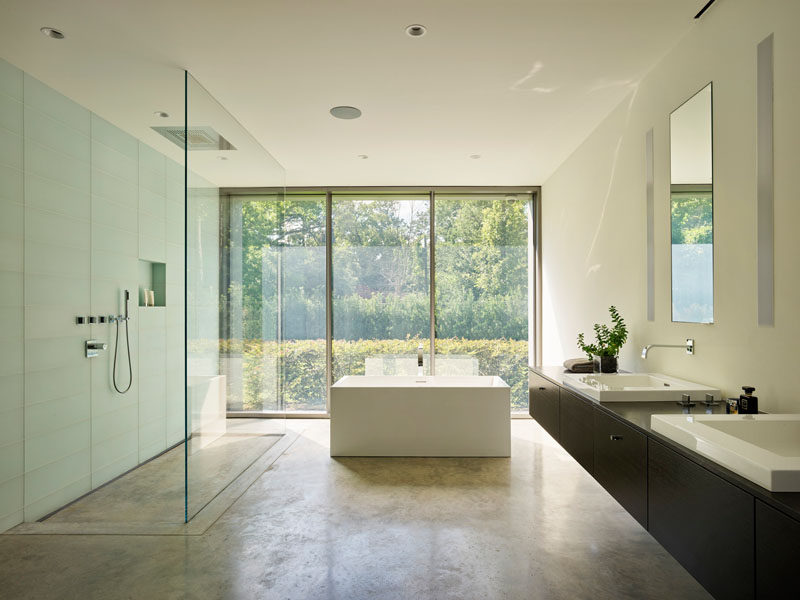 ---
The staircase provides a contrast in materials, commencing from the ground plane as three broad concrete amphitheater steps, then transforming into black steel treads and glass as it ascends further. Upstairs, there's a children's wing with a playroom and study that overlooks the main social areas of the house.
---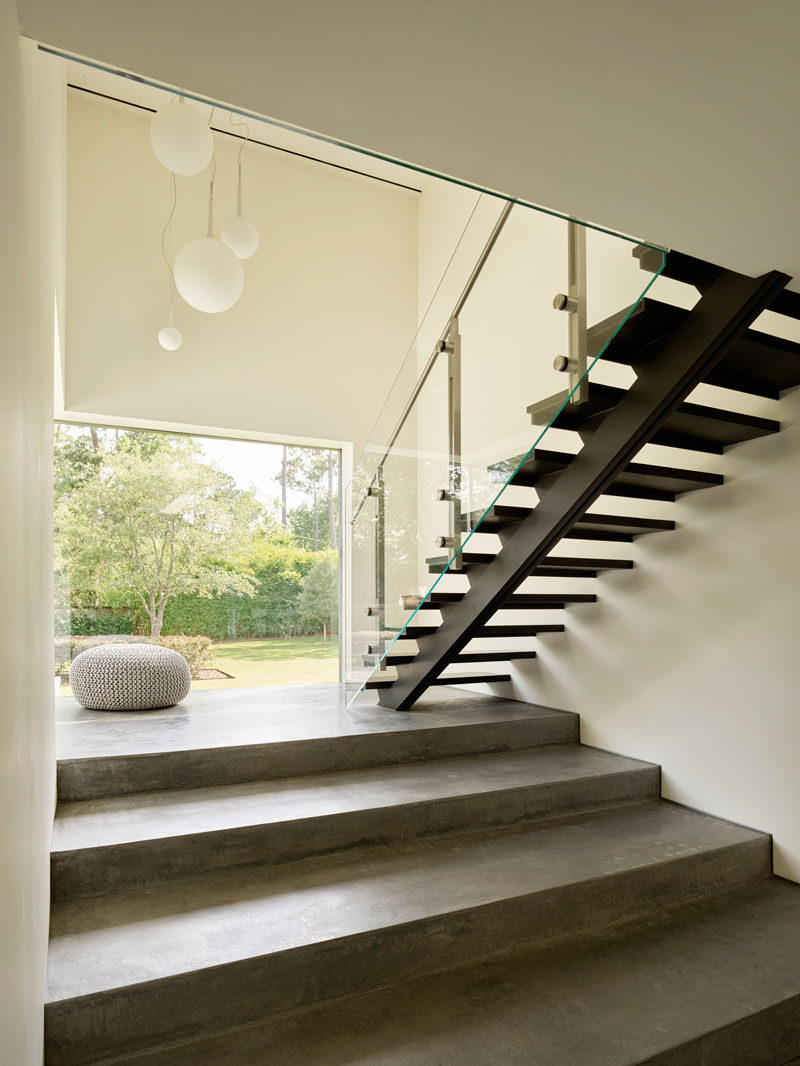 ---