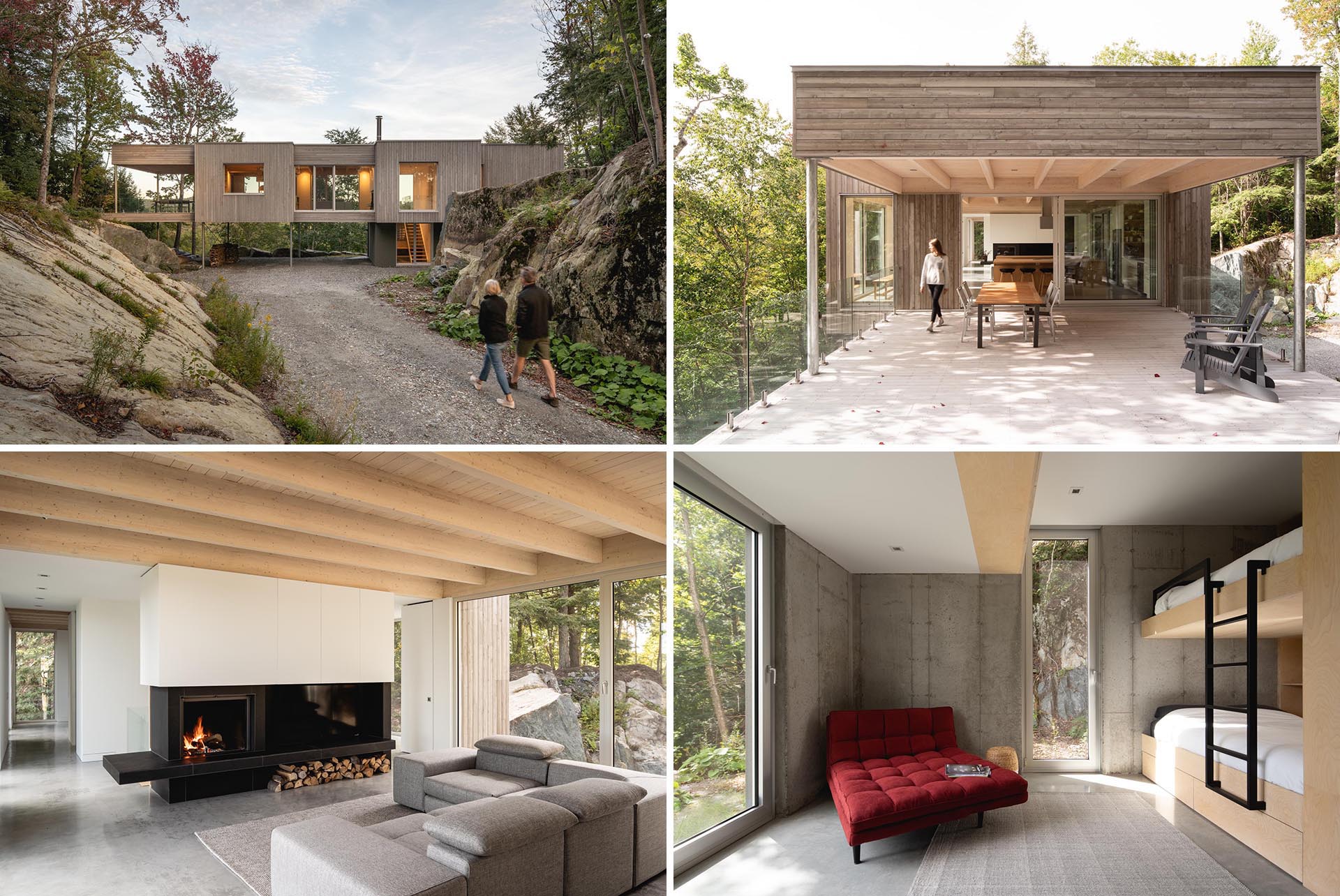 Natalie Dionne Architecture has designed a modern wood home that's located in the forest, roughly 60 miles (100km) southeast of Montreal, Canada.
The clients had long cherished the dream of building themselves a home in the heart of nature.
Surrounded by mature hemlock and deciduous trees, the home is meant to pay tribute to the living forest, with the driveway located between rocky outcrops.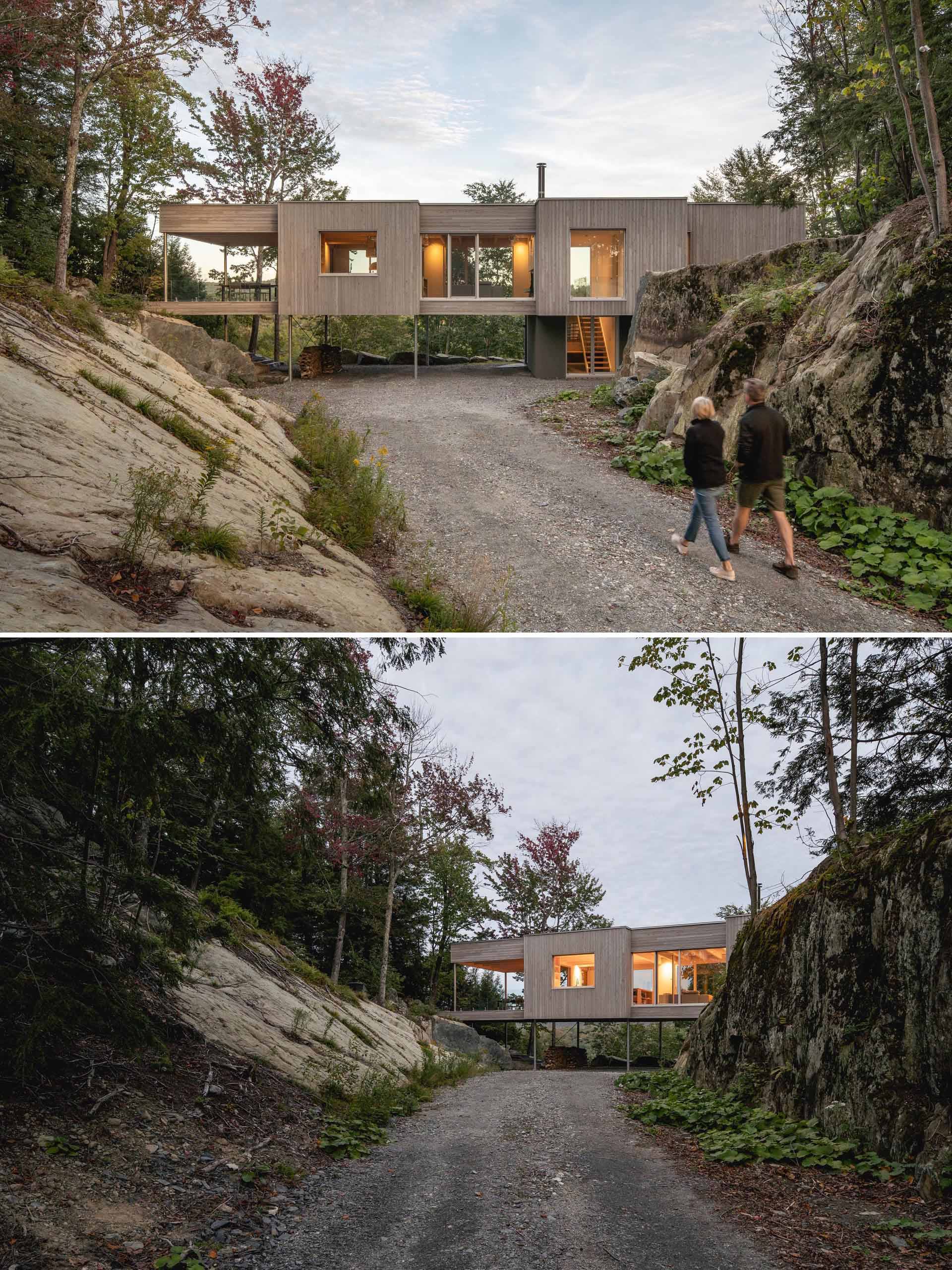 The house is clad in eastern white cedar, which was pretreated with a product that accelerates the greying process, letting the home blend into the landscape and to keep future maintenance to a minimum.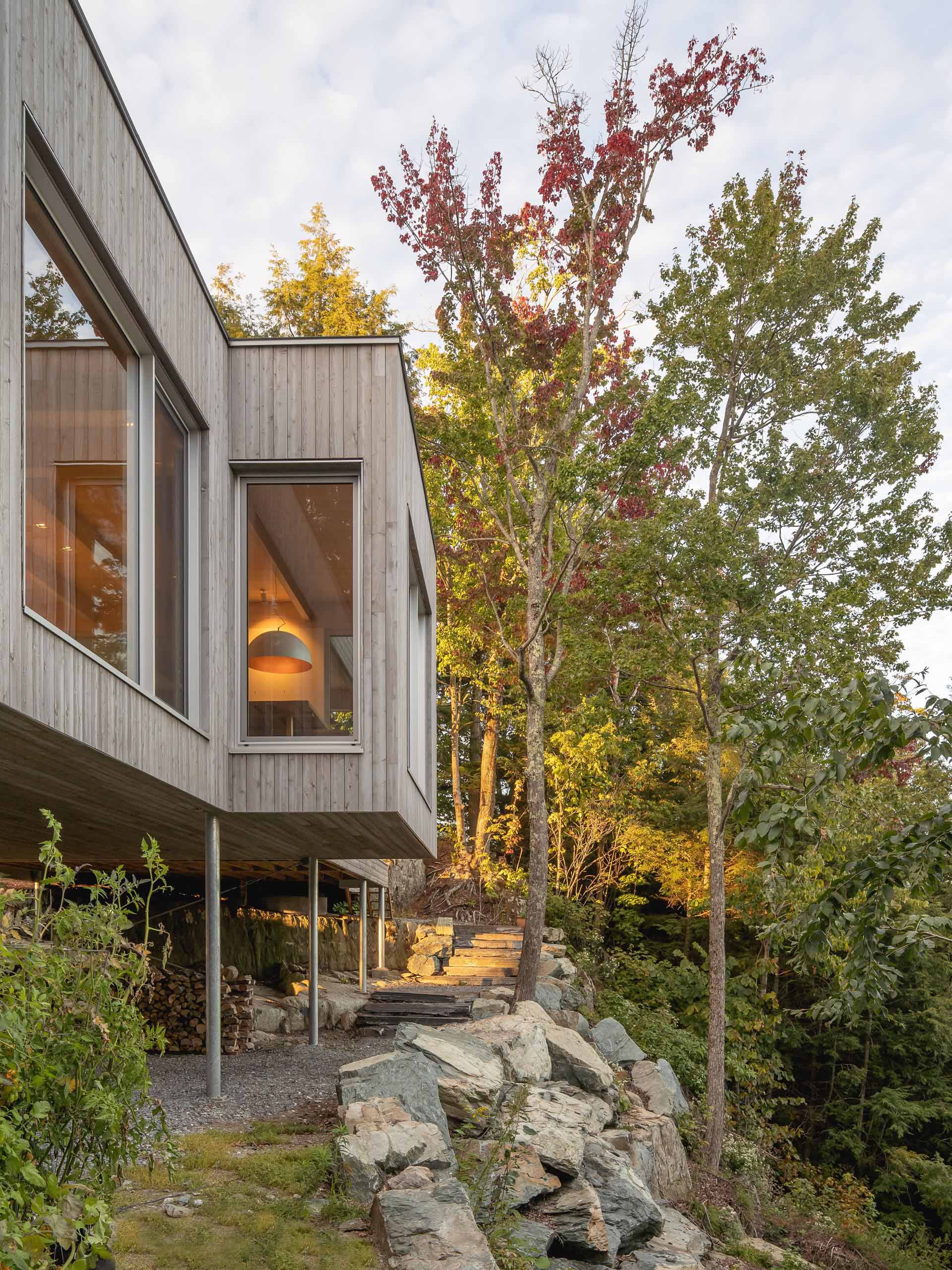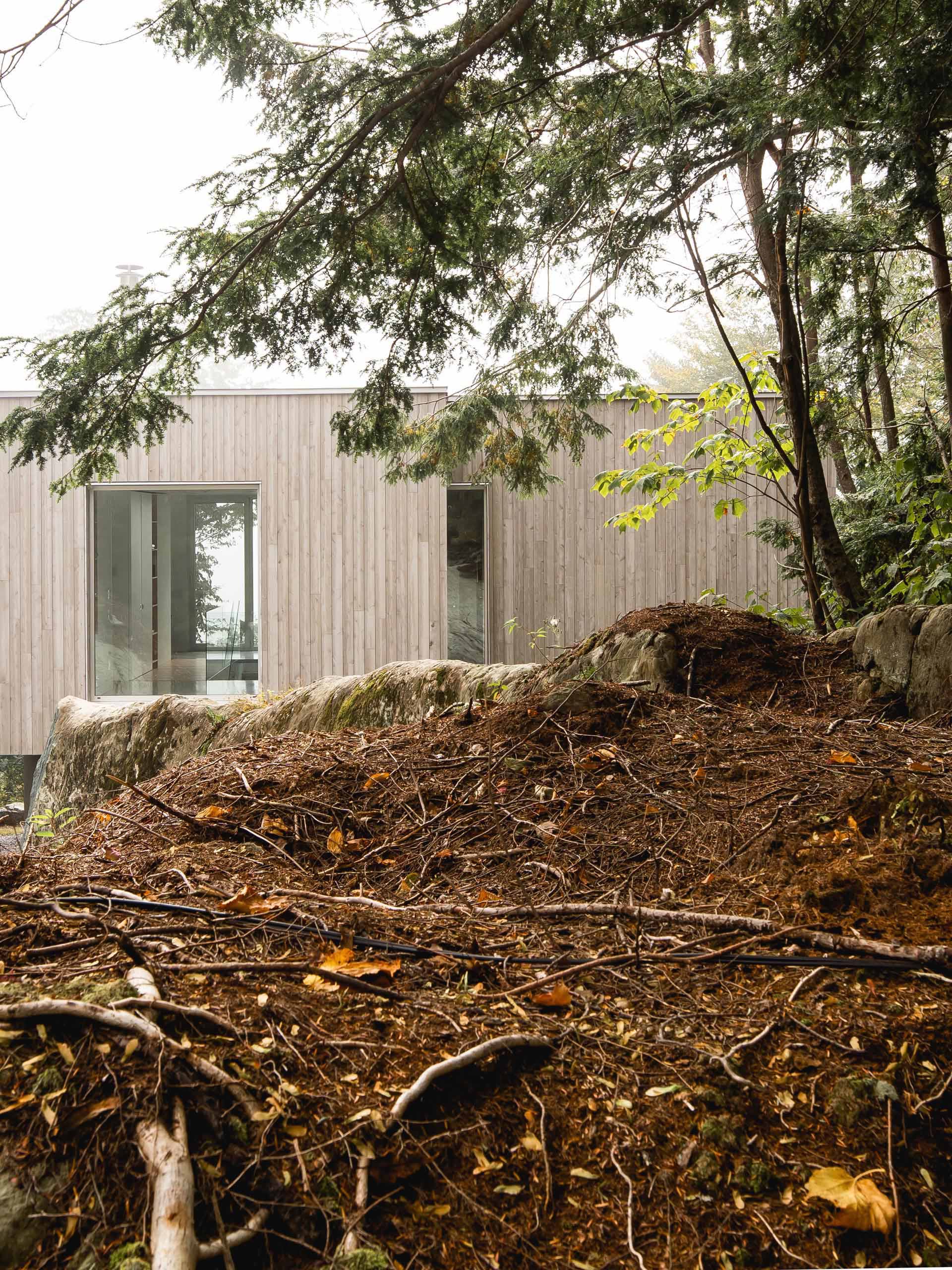 Stepping inside, we see there's a bunkroom, capable of accommodating up to 10 guests, that's located adjacent to the entrance hall.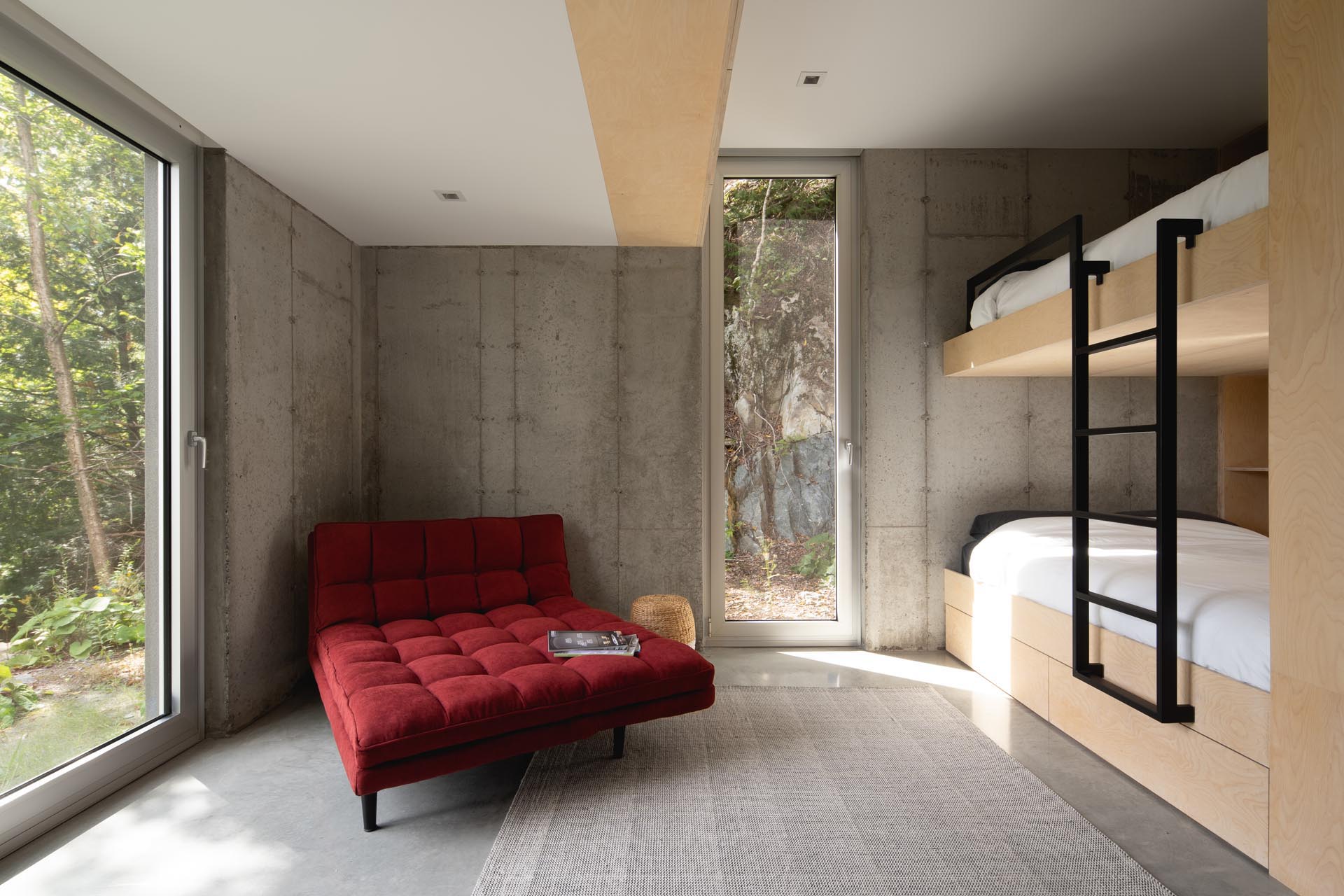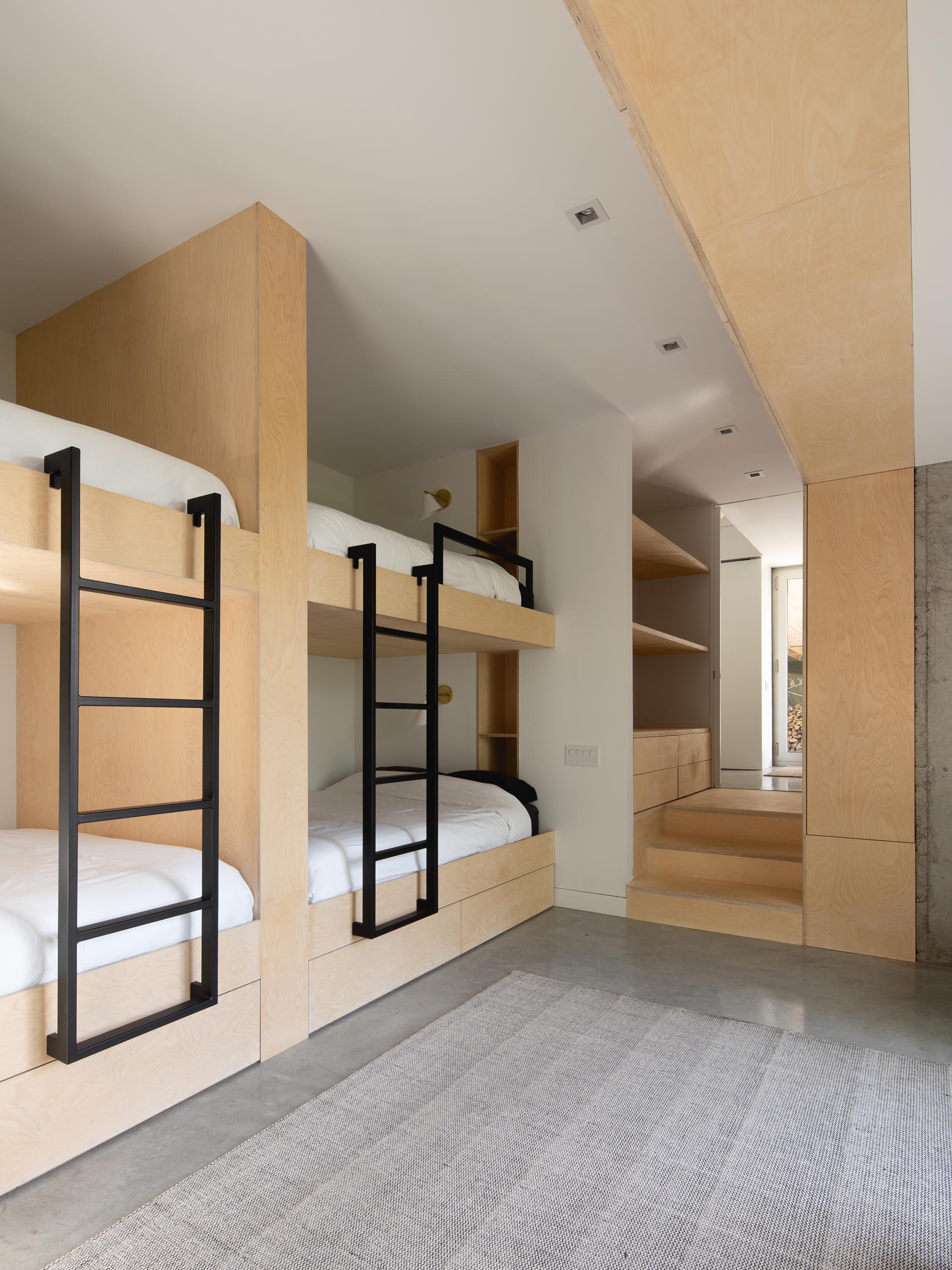 Stairs leading up to the main level of the house split the interior in two, with the living spaces on one side and the bedroom suite on the other.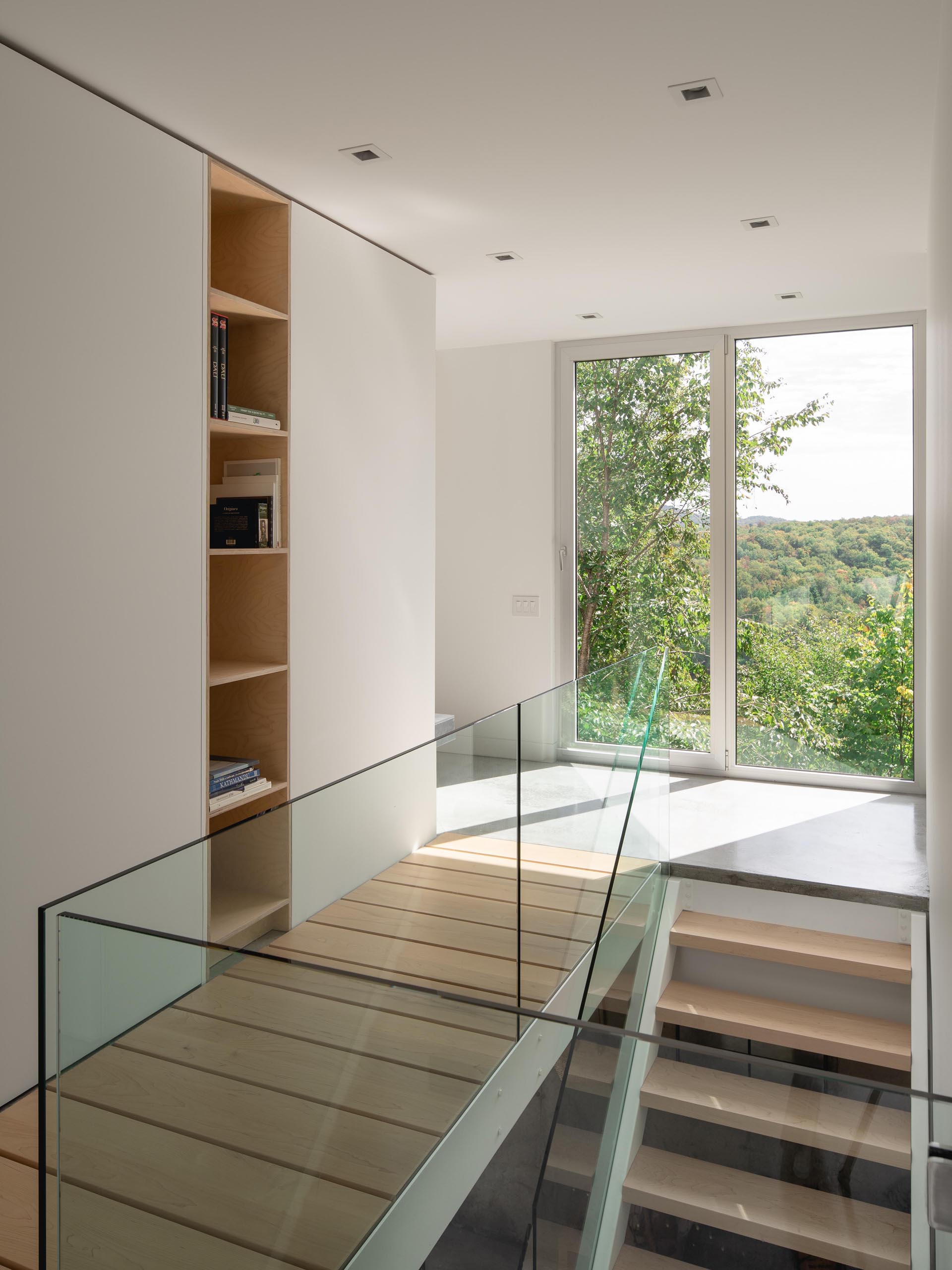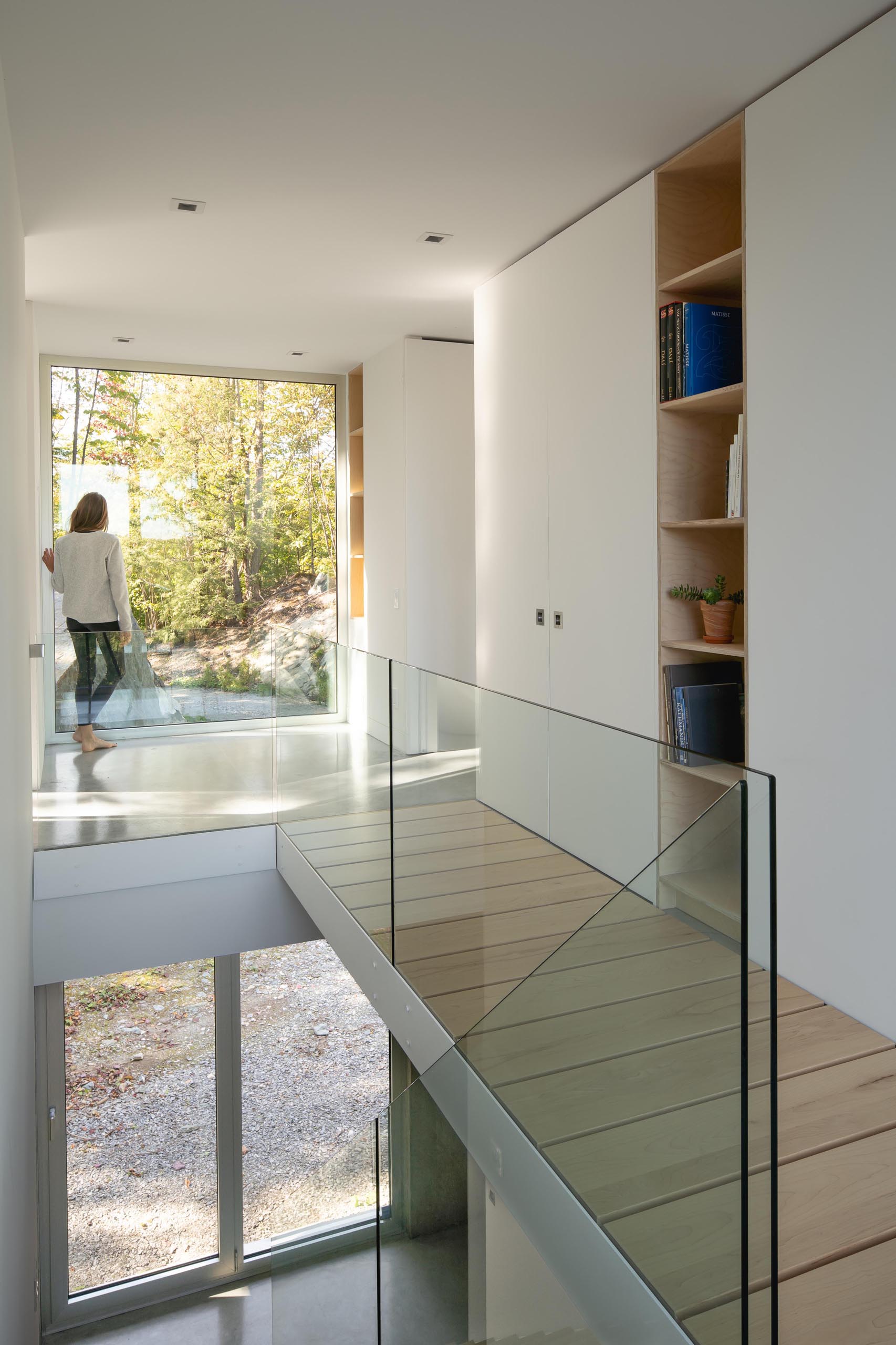 The open floor plan social areas of the house include the living room, dining room, and kitchen.
The living room has floor to ceiling windows on both sides, allowing it to be bathed in natural light. A black fireplace surround that incorporates the television adds a contrasting element, and the exposed roof structure is made of engineered wood produced from Northern Québec black spruce.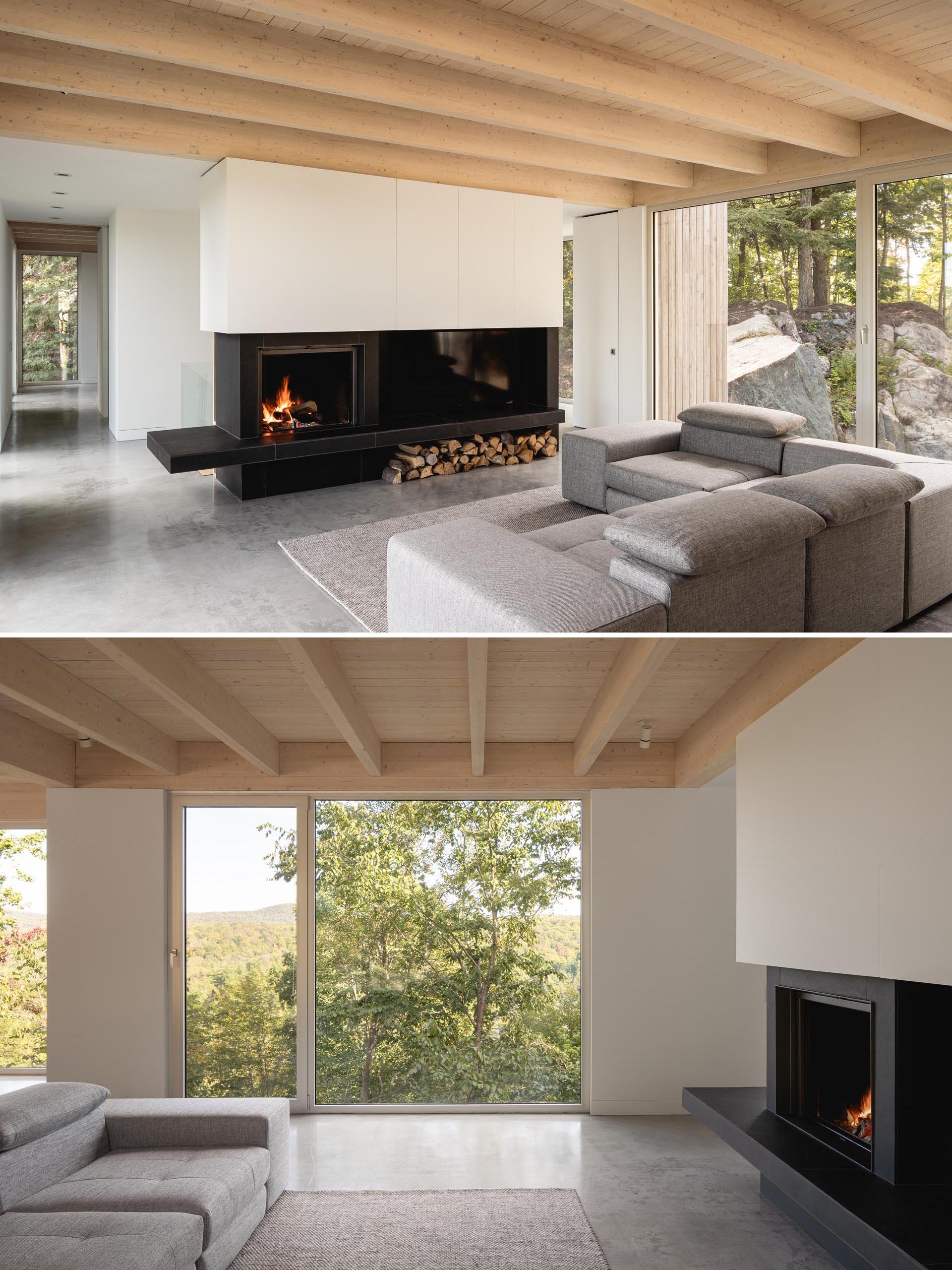 In the kitchen, there are two islands made from solid maple, while Russian plywood was used throughout for the rest of the built-in cabinetry.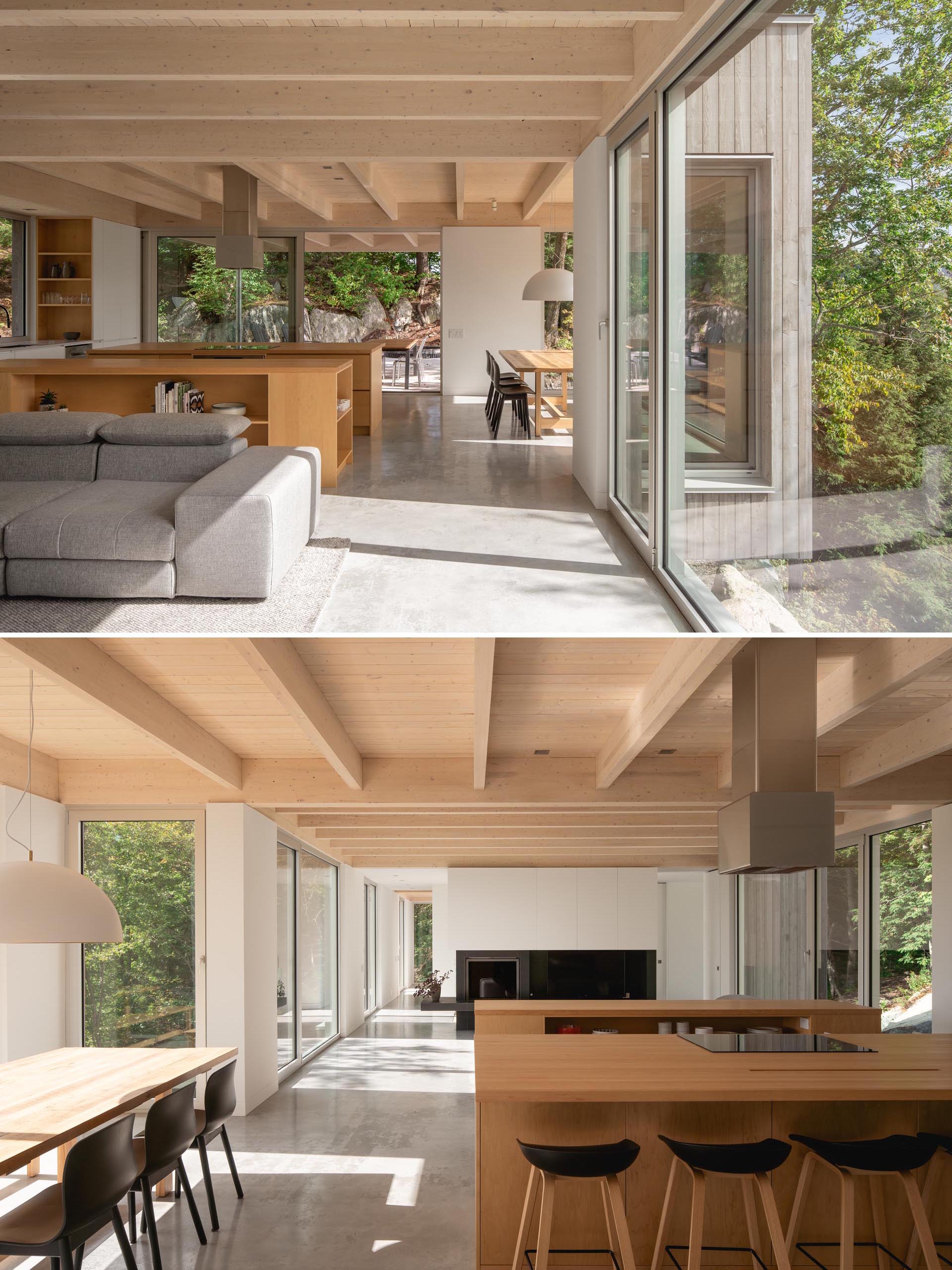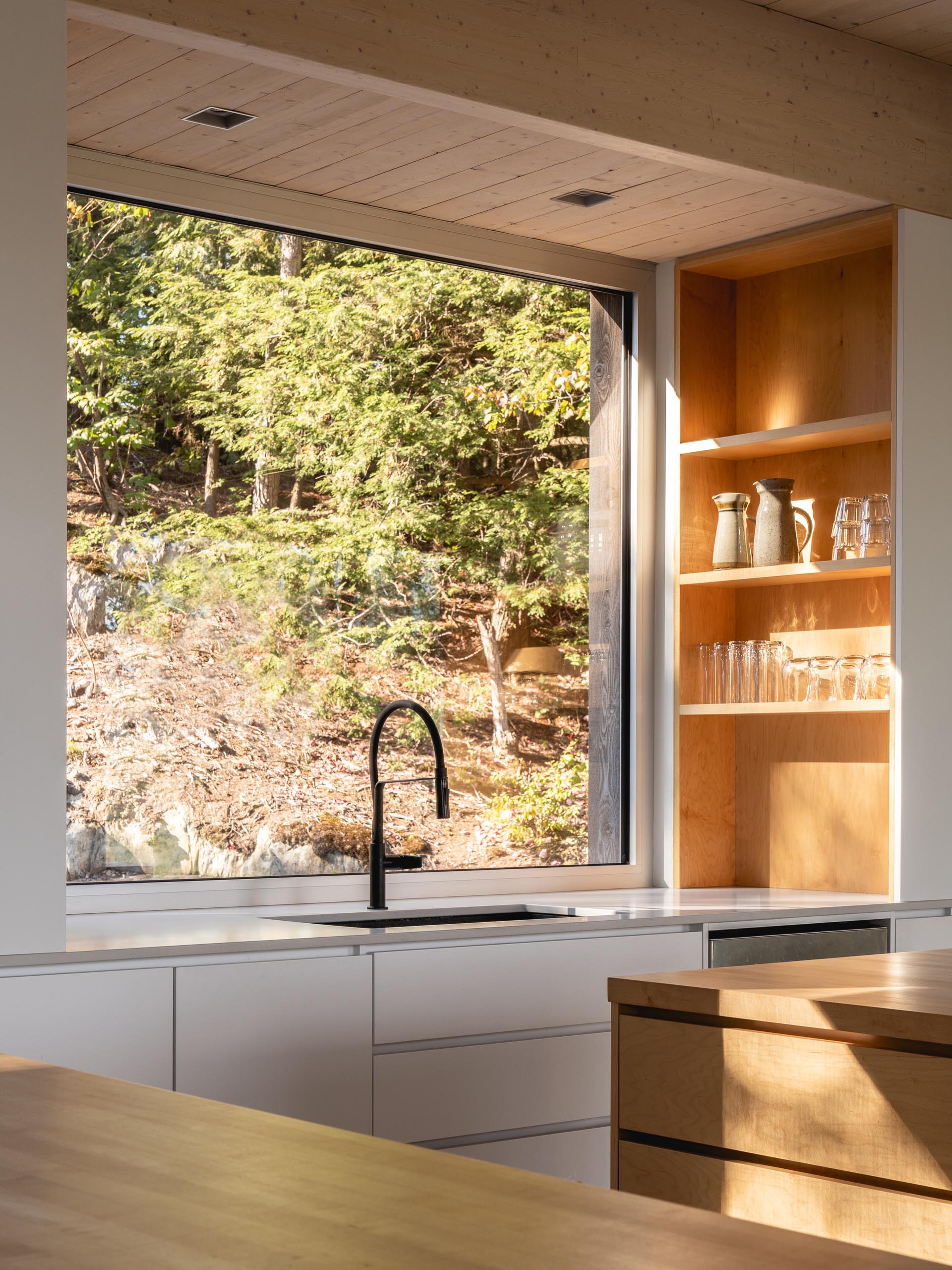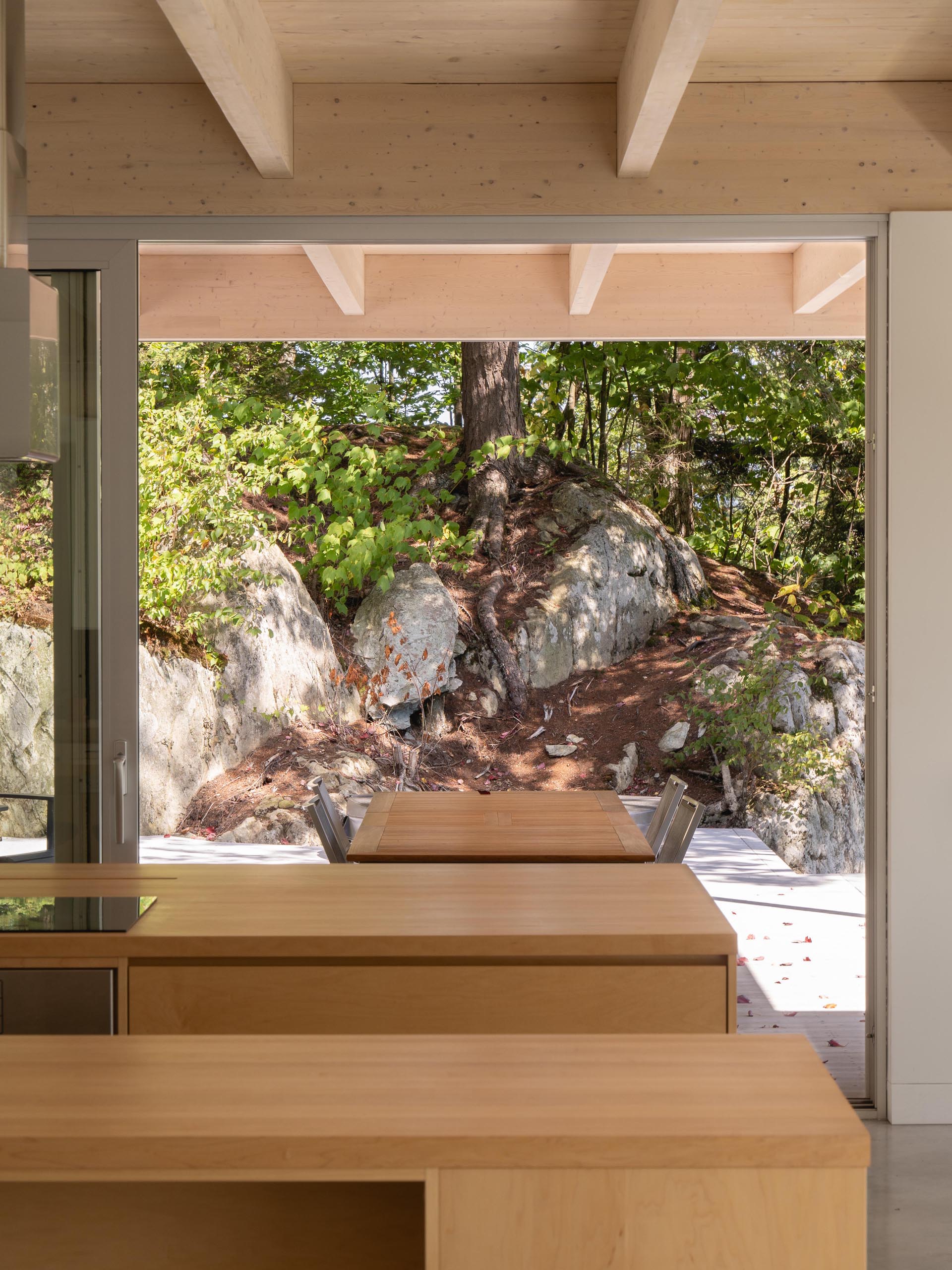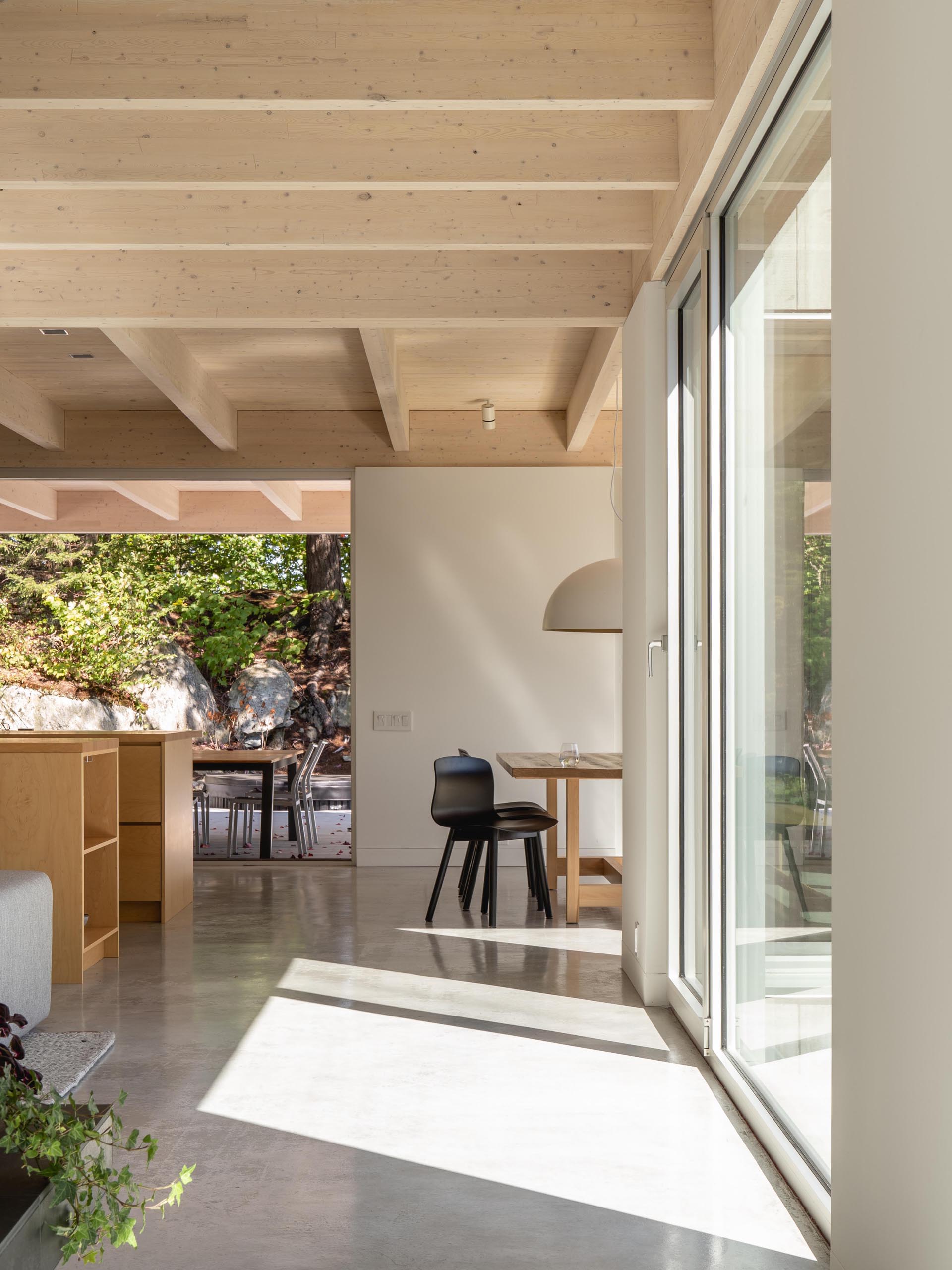 A large sliding door opens the interior spaces to a partially covered terrace.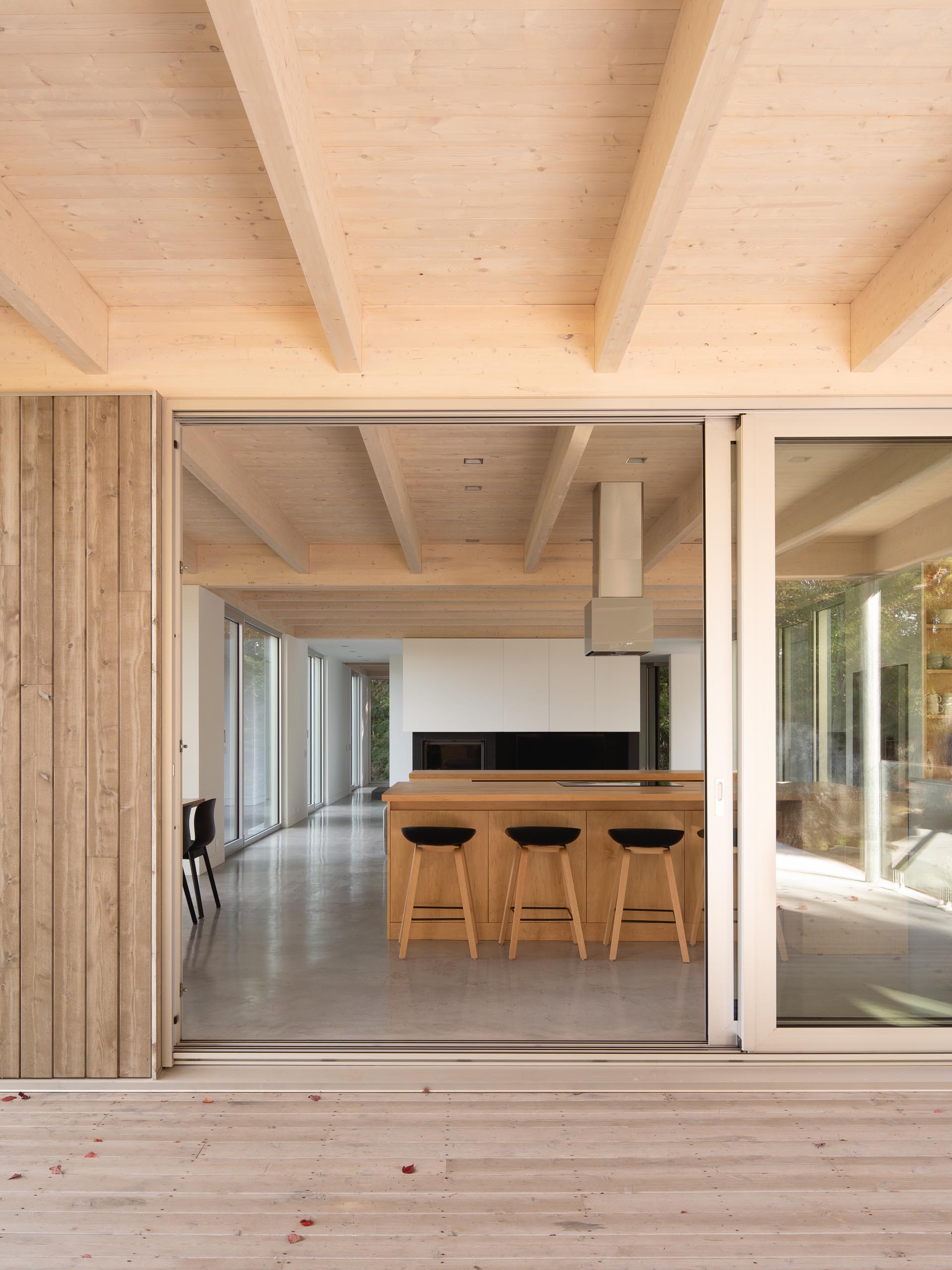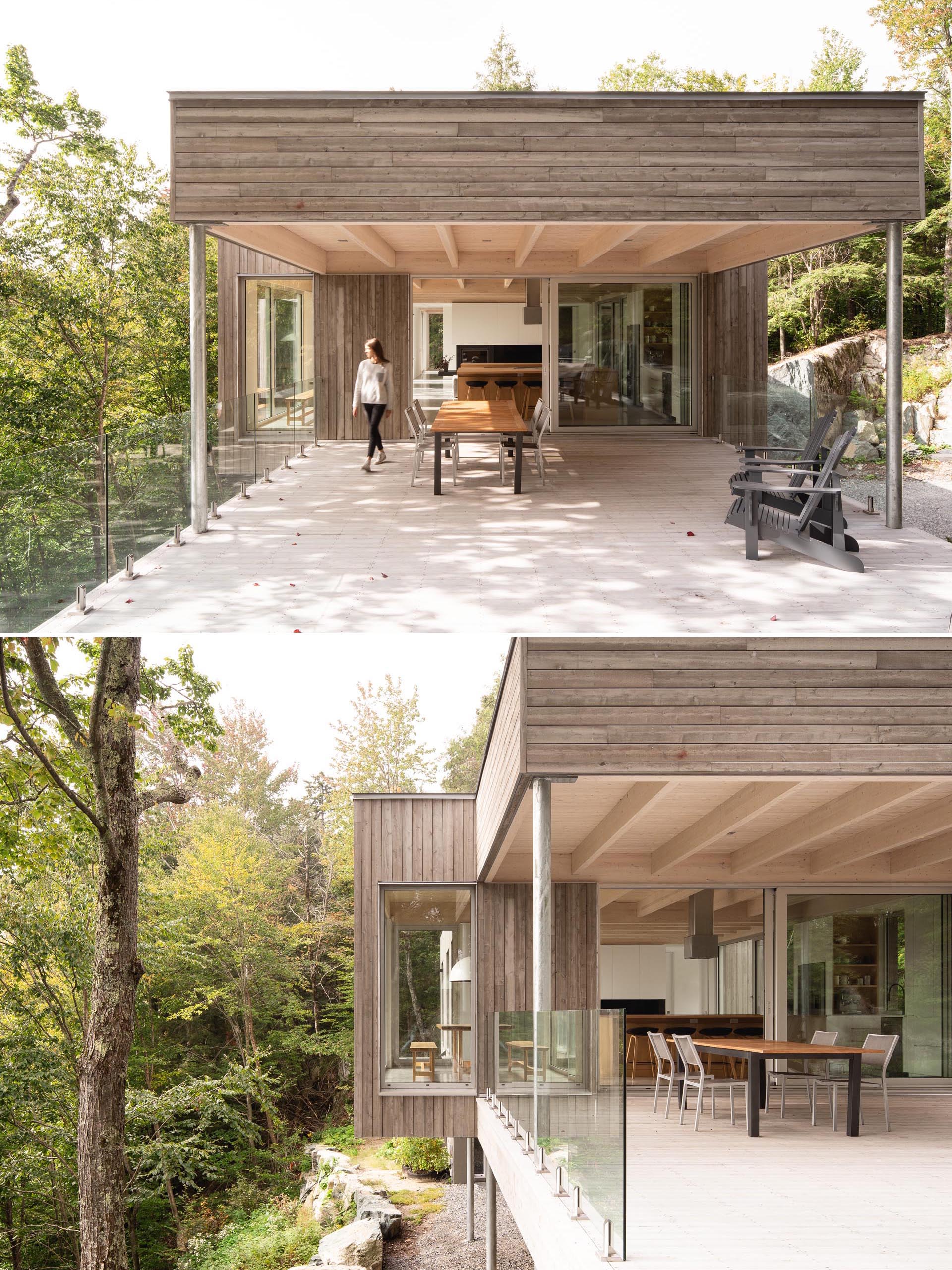 Polished concrete floors, gypsum walls, and the natural aluminum windows blend harmoniously with the wood. These three design elements can be seen throughout the interior, like the hallway leading to the bedroom suite.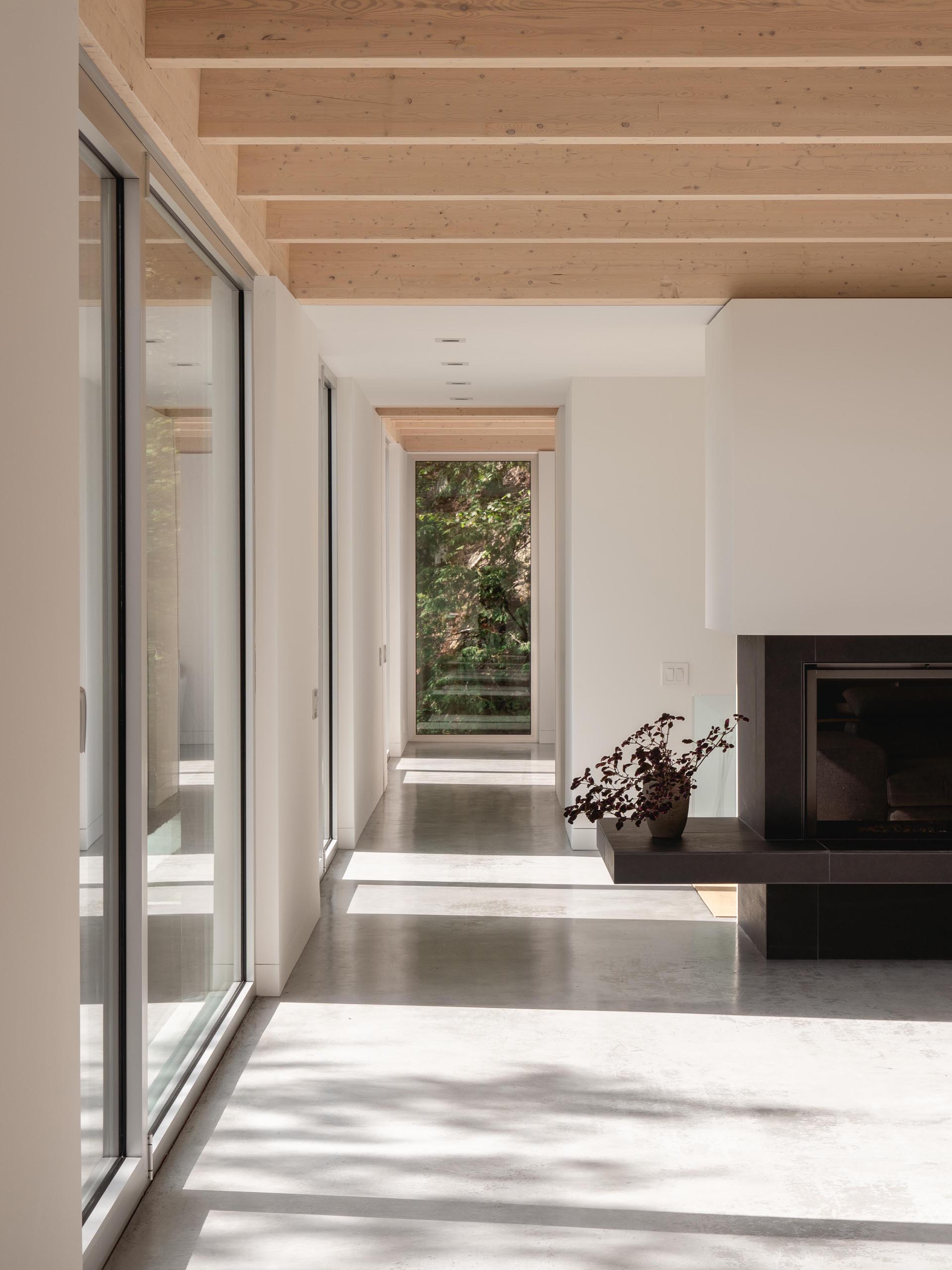 A master bedroom suite with minimal furniture has tall windows that frame the trees and rocks outside.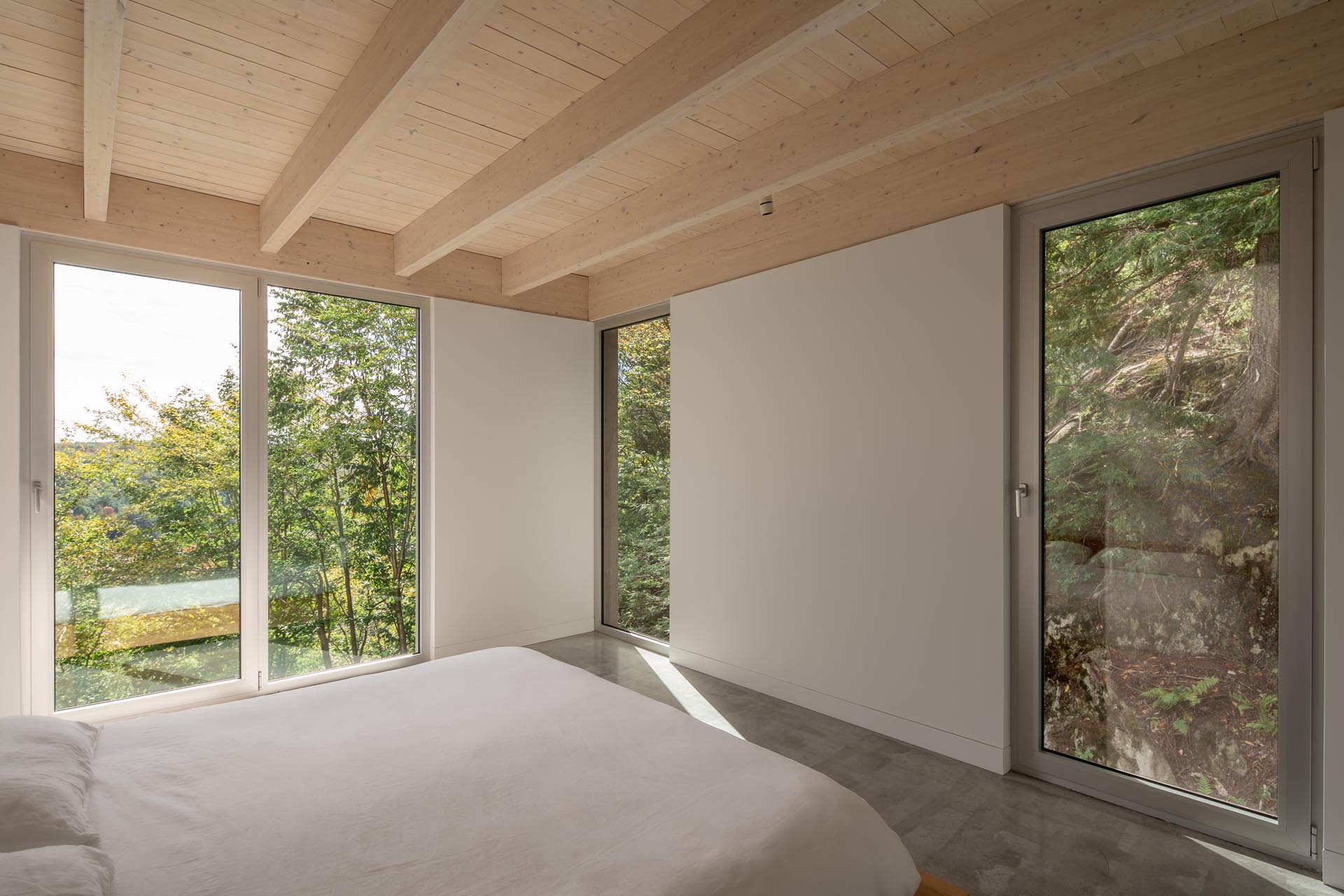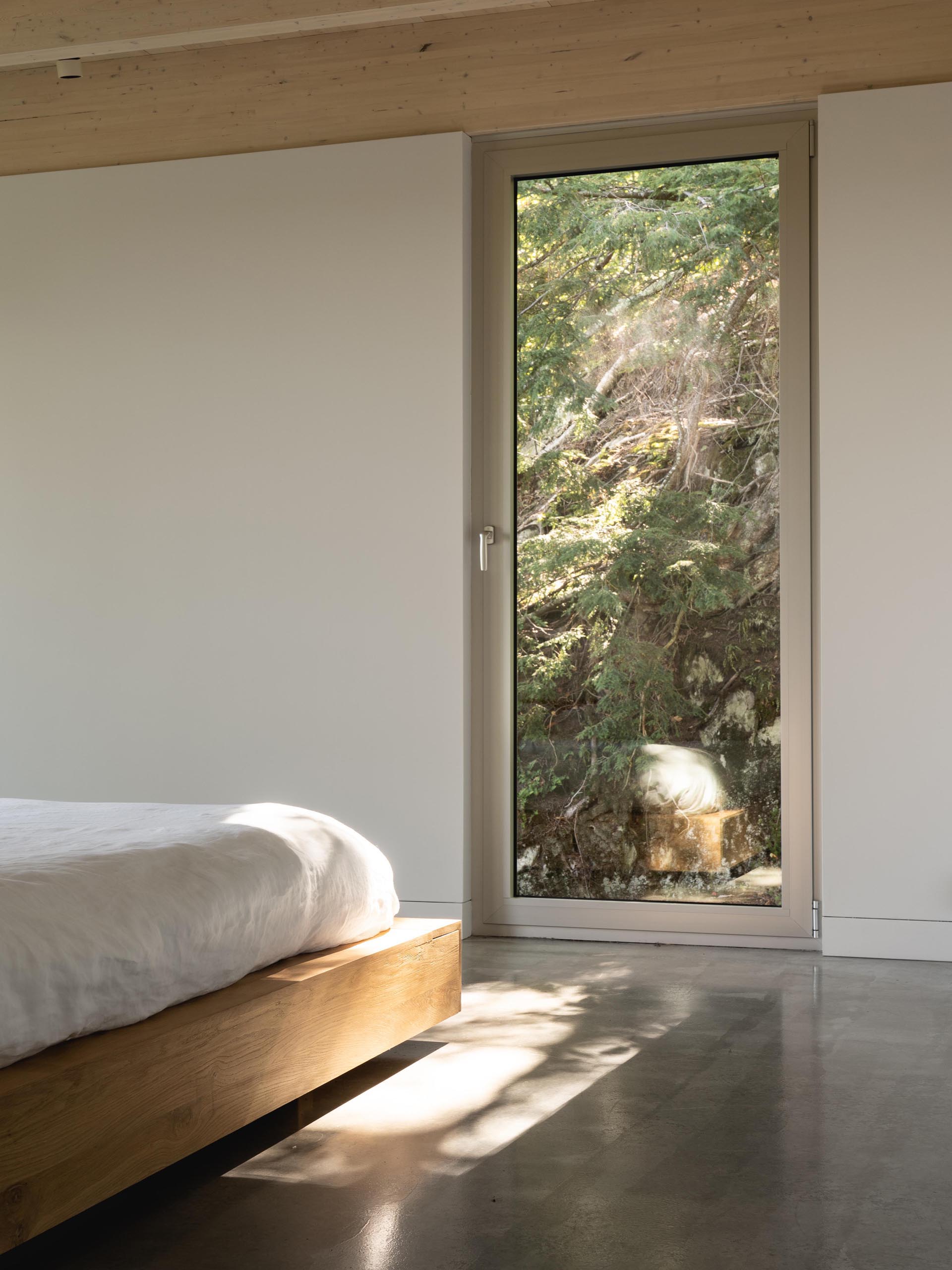 In the bathroom, there's a freestanding bathtub with forest views, while a wood vanity adds a natural element.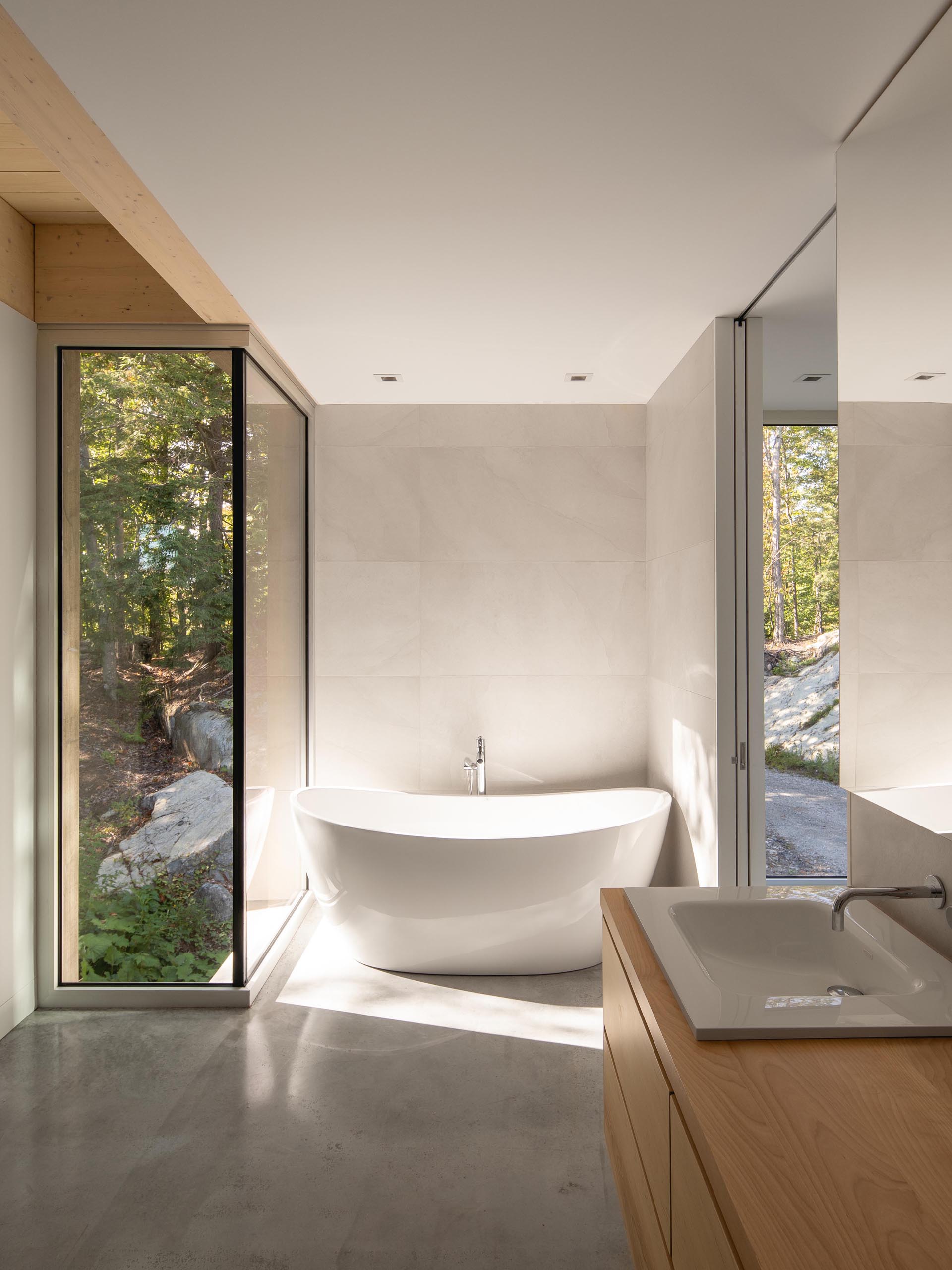 Here's a look at the floor plan of the home.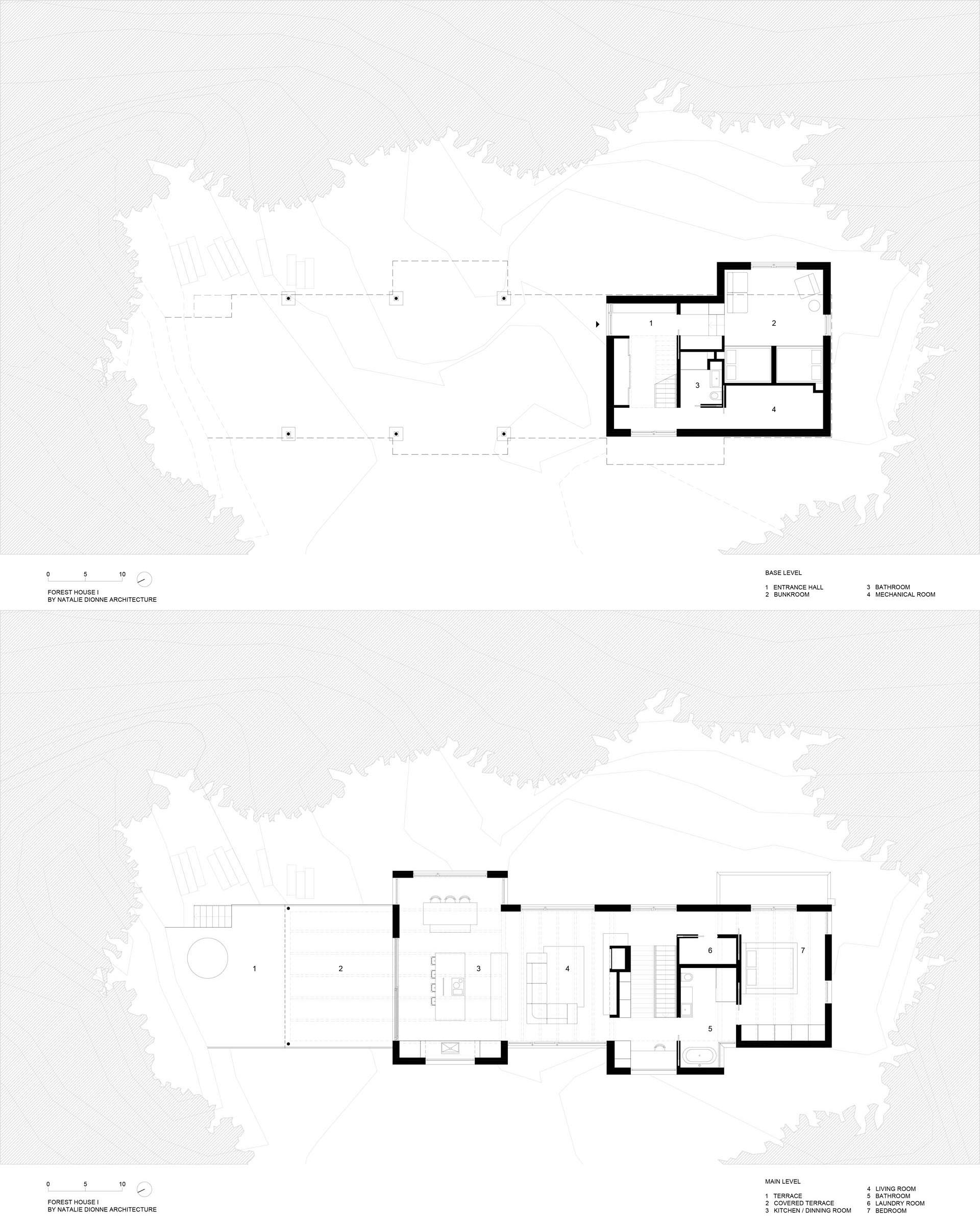 Photographer : Raphaël Thibodeau | Architects: Natalie Dionne Architecture | Design team: Natalie Dionne, Corinne Deleers, Rosemarie Faille-Faubert, and Martin Laneuville | Engineer: Latéral