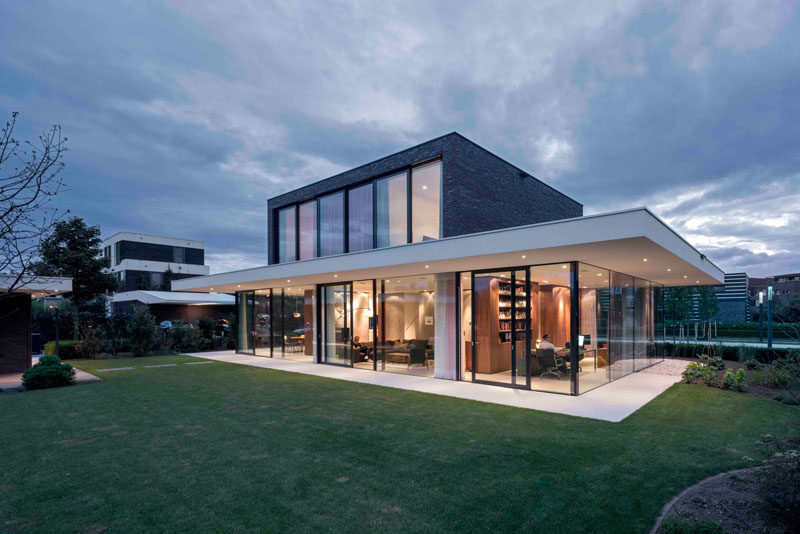 Architecture and interior design firm Powerhouse Company, have designed this home for a family with two children in the eastern Dutch city of Enschede, close to the German border.
The two-floor home has an exterior of dark bricks, which is broken up by the use of large windows.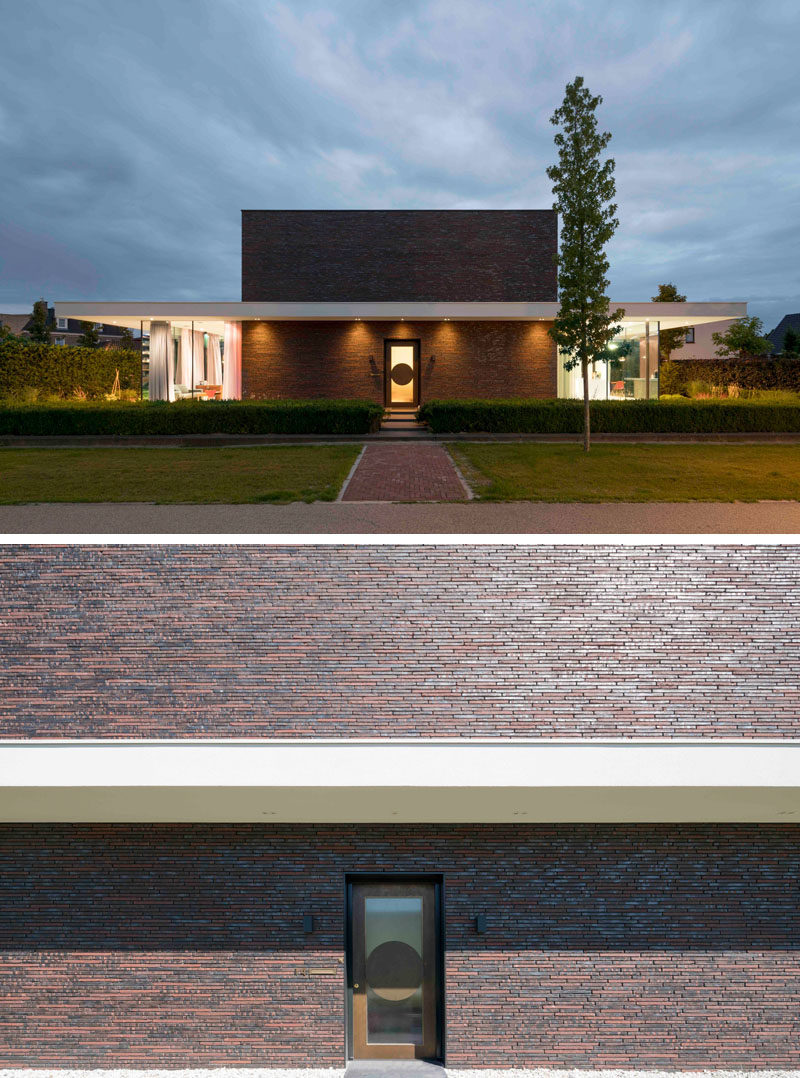 ---
At the rear of the home, the large sliding glass doors and windows expose the interior of the home, allowing for natural light to flood the spaces.
---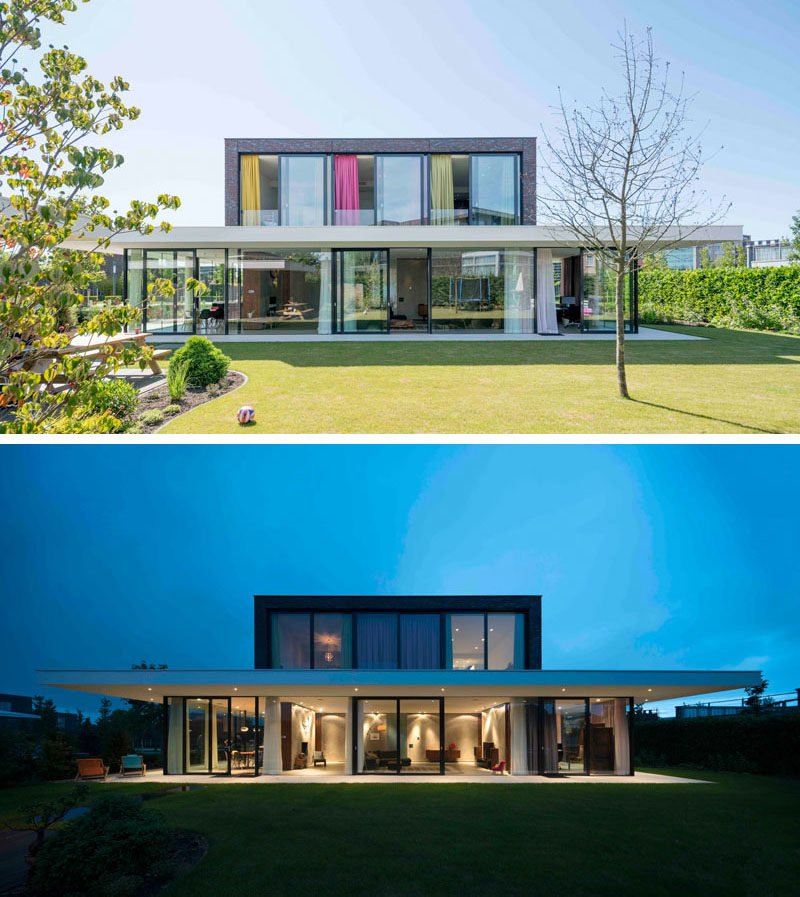 ---
The glass wraps around the sides of the home, allowing for views of the garden and street.
---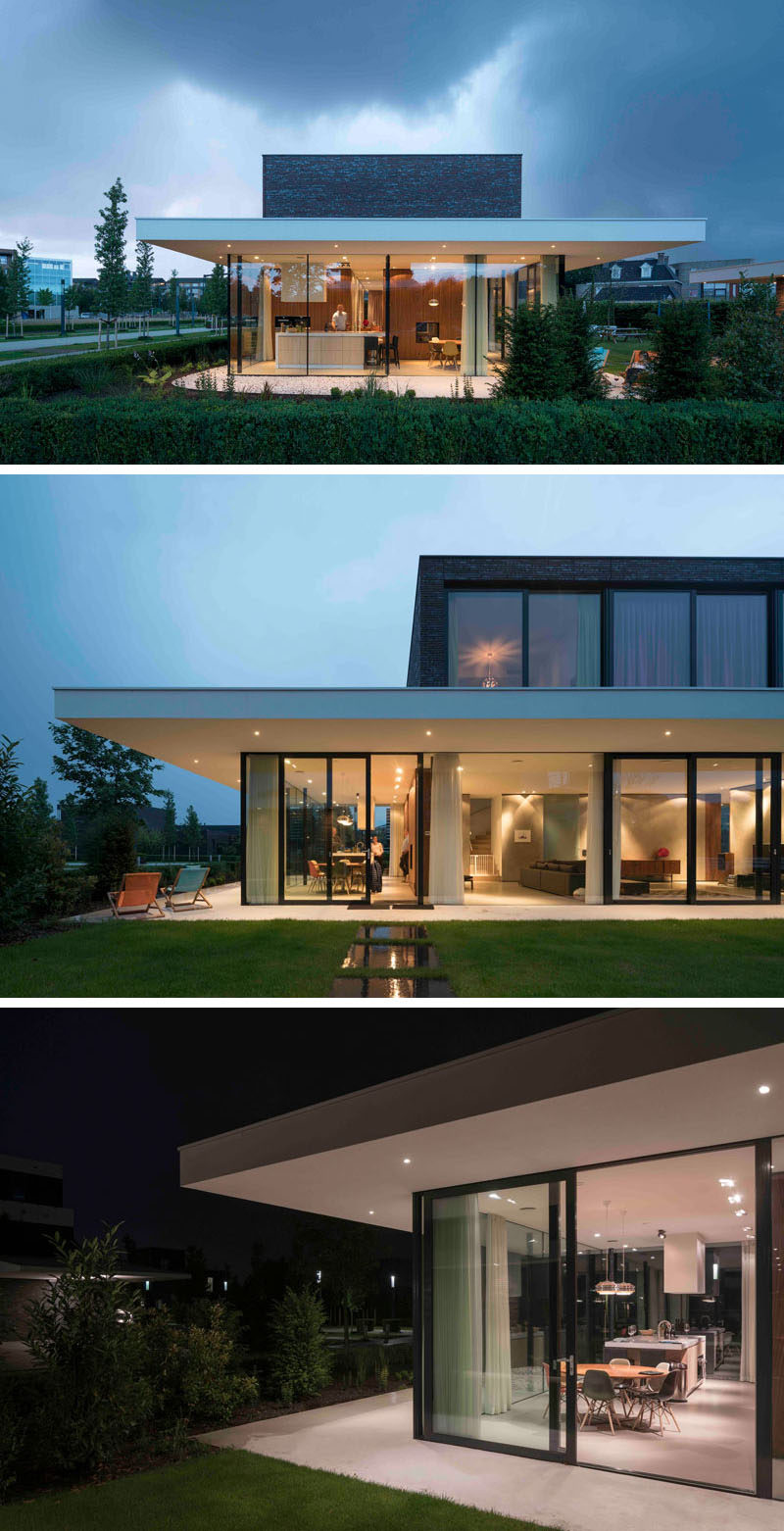 ---
Inside, light ceilings and floors reflect the light, and a wall of wooden cabinetry provides storage for the combined kitchen and dining room.
---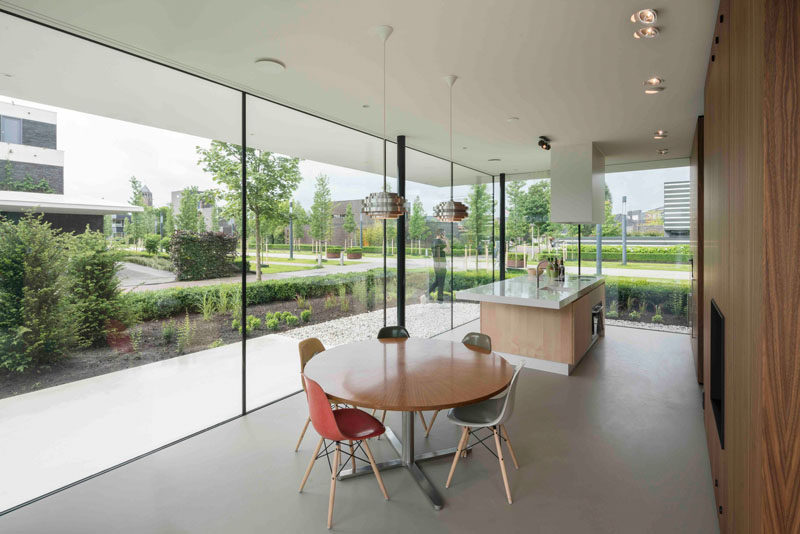 ---
In the living room, the large glass doors slide open to create an indoor/outdoor living space.
---