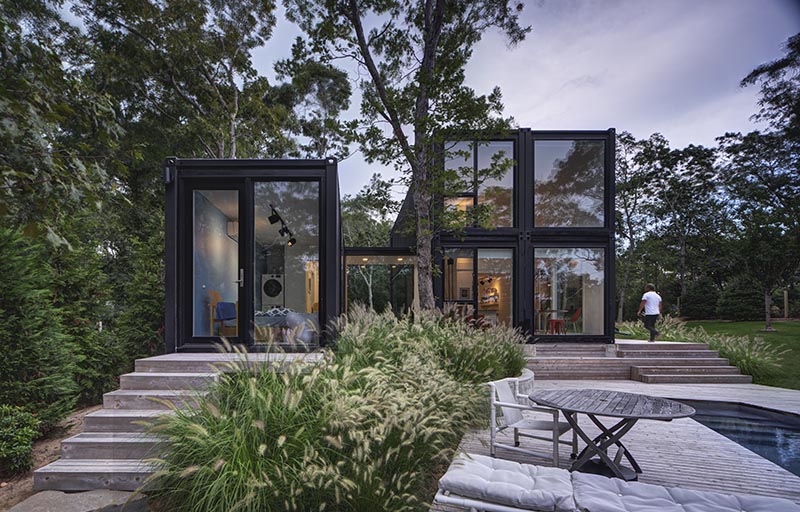 MB Architecture has designed a modern shipping container house for a family of five, that's located on a wooded site in Amagansett, New York.

The clients, a couple with 3 children, purchased an empty triangular property, and asked to have a 4 bedroom / 3 bathroom home designed on a limited budget.

Open to exploring materials and methods of construction, the architects suggested a shipping container home that could be prefabricated offsite and provide the kind of design experimentation that they were open to.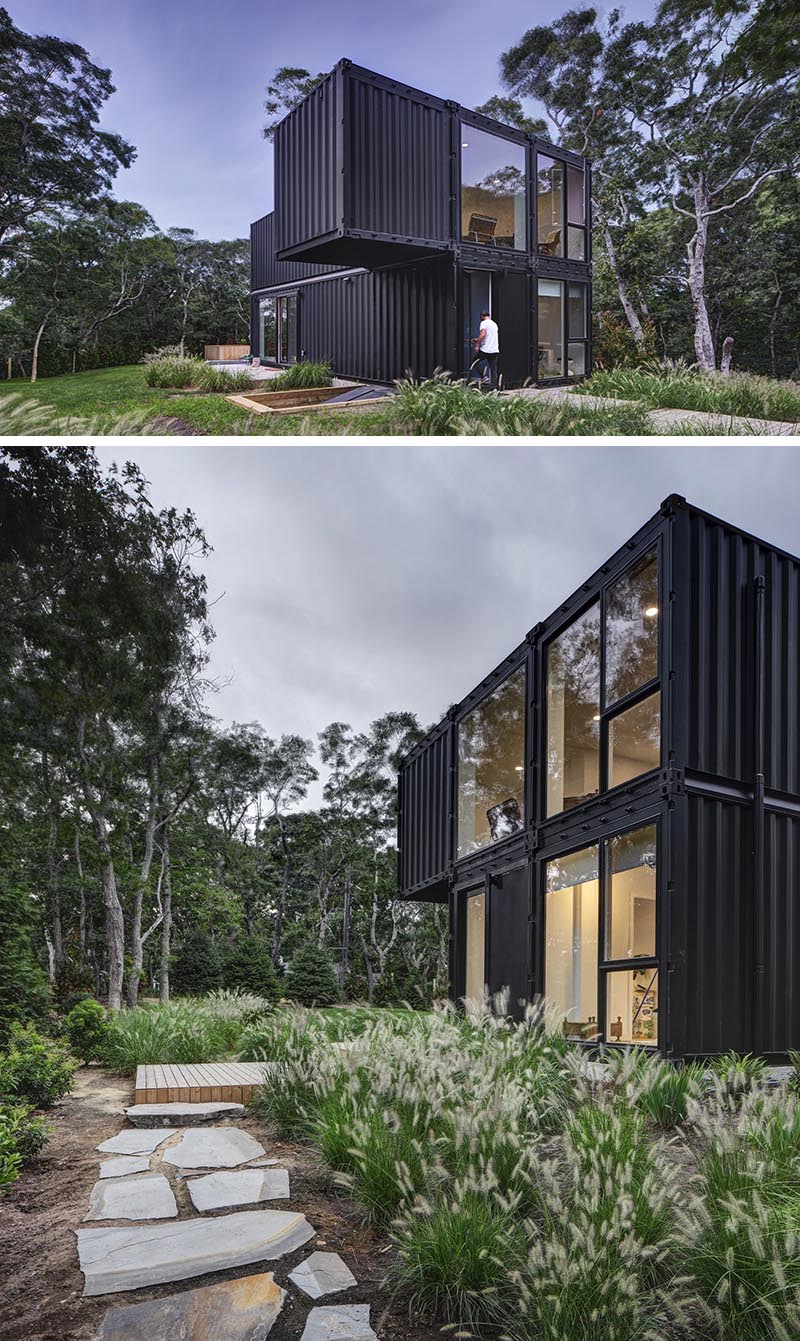 As shipping containers are quite narrow, the architects opted to stack the containers, carving out the interior floor/wall/ceiling to create a large open living space and kitchen with stairs that lead up to a lofted bedroom. By finishing the interior white, it makes all of the interiors feel brighter and larger.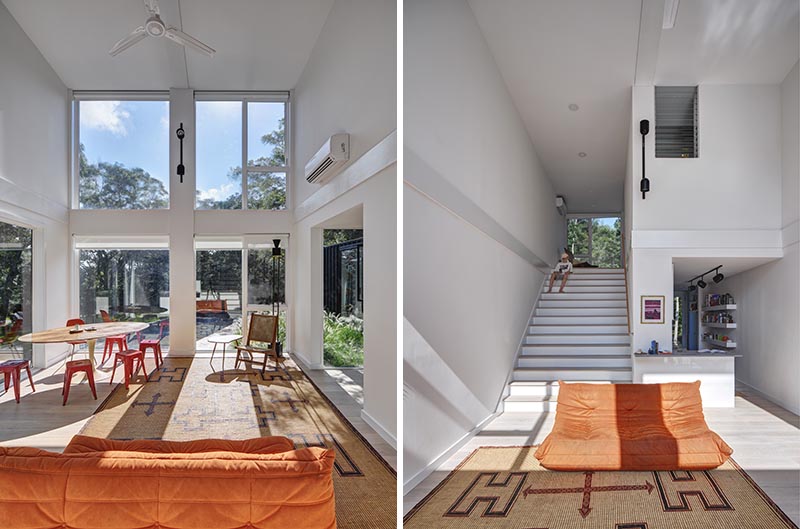 Black framed windows provide natural light to the interior, while doors allow for access to the yard with outdoor seating areas and a swimming pool.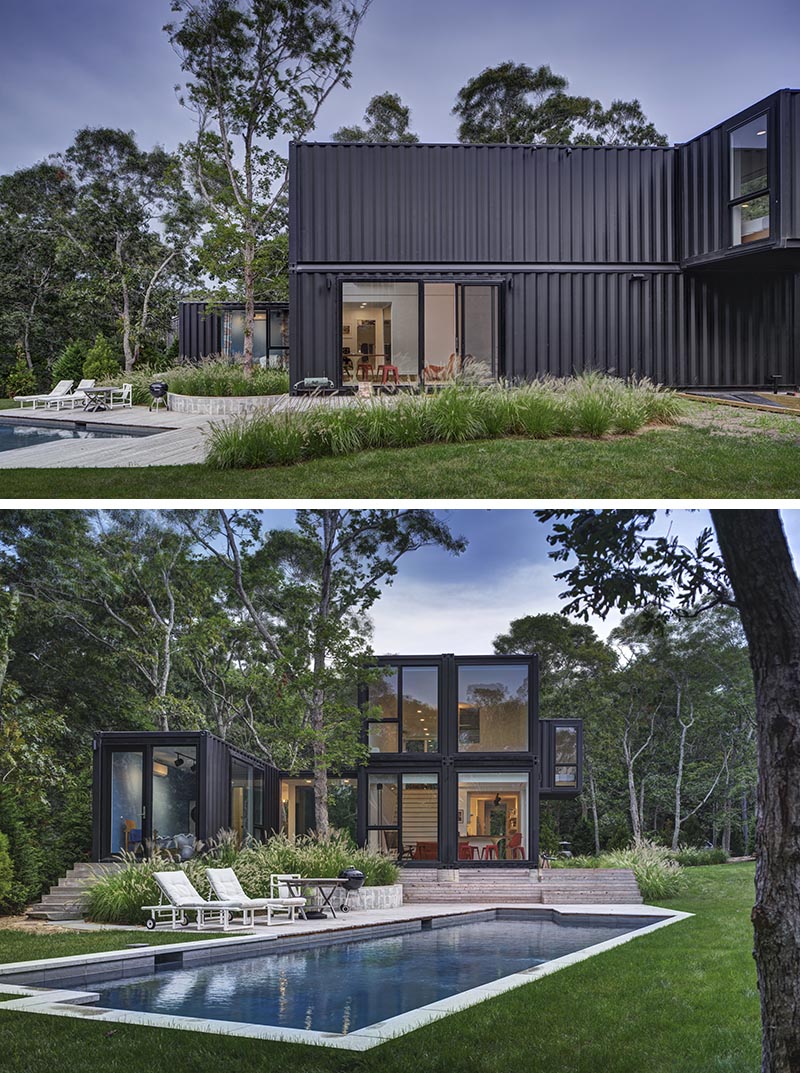 A window-lined bridge connects the main living spaces to a single container that houses two bedrooms, and is placed slightly away from the main building to create courtyard-like outdoor spaces.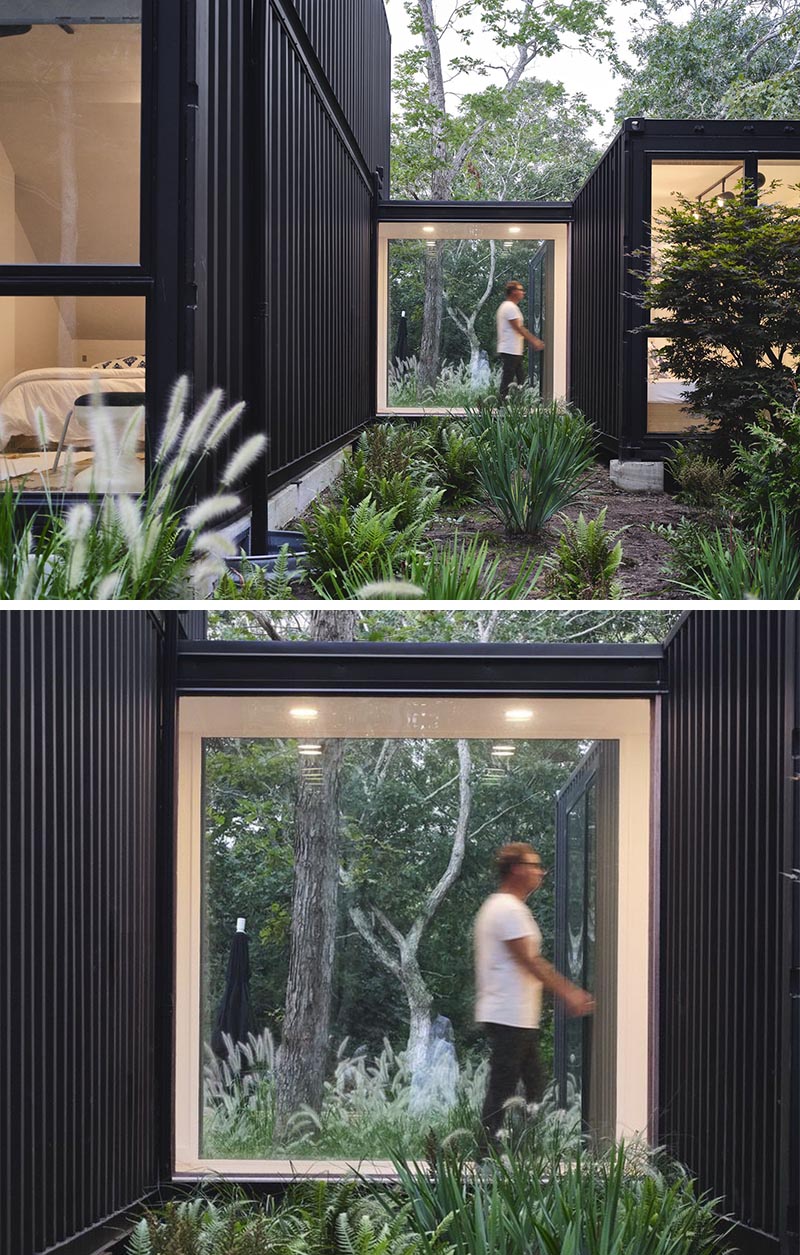 Here's the floor plan that shows the layout of the shipping containers, and how they connect to each other and the outdoor spaces.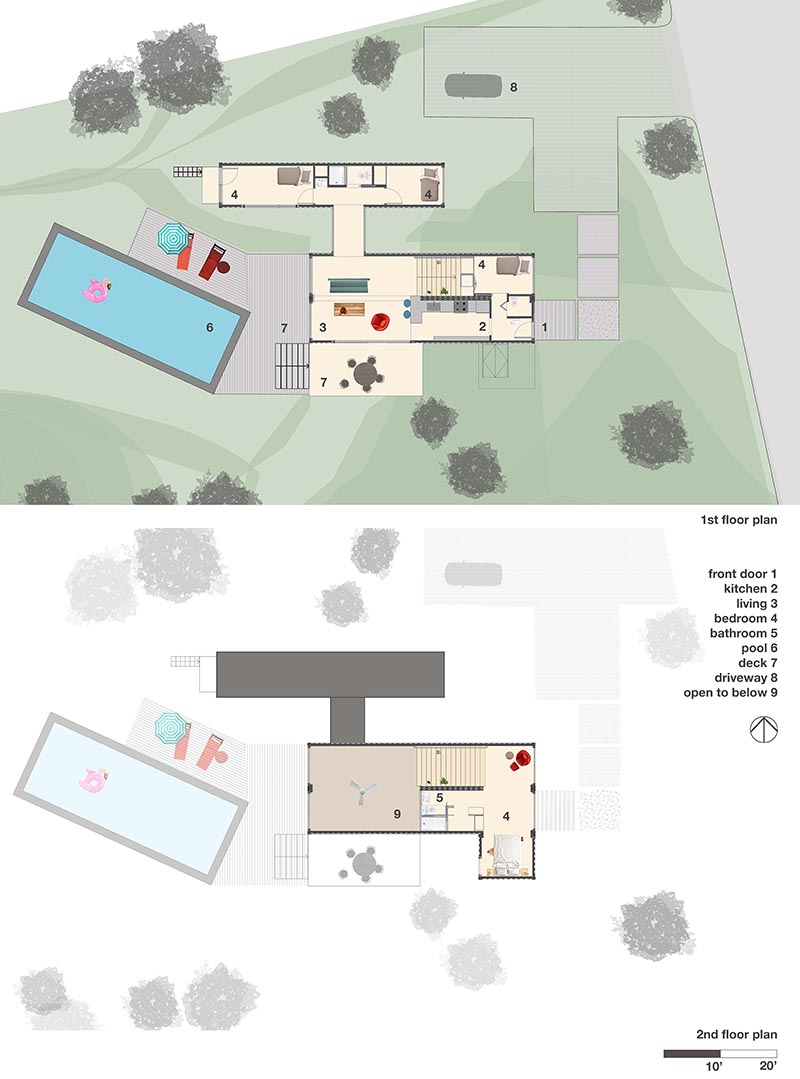 Overall, the home was installed in two days and fully completed in two months.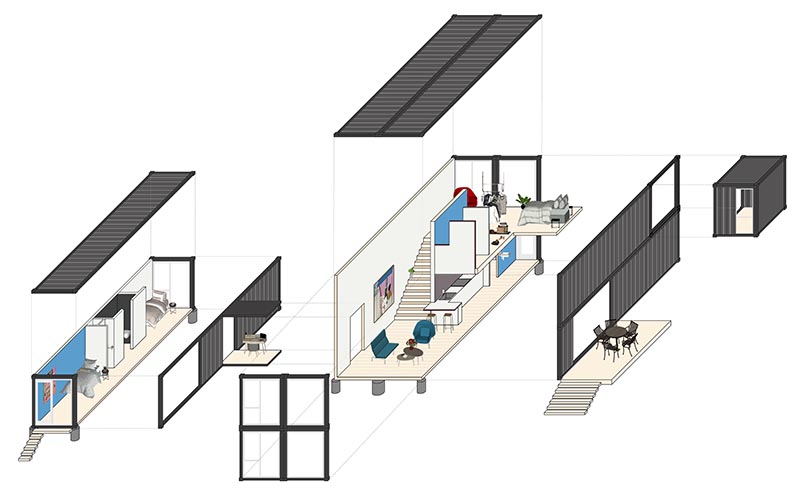 Photography by Matthew Carbone | Architecture firm: MB Architecture | Team: Maziar Behrooz (lead architect), Bruce Engel (associate), Eudine Blancardi (intern)