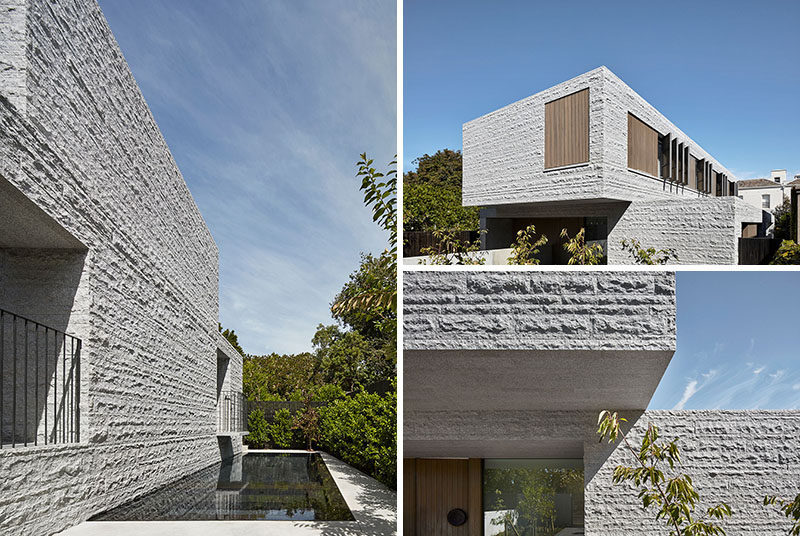 b.e architecture have recently completed a new three-storey house in Melbourne, Australia, that features 260 tons of granite which make up the building's skin.

---
The granite on the exterior of the house has a split-faced finish that allows the home to have a textured when viewed from the outside.
---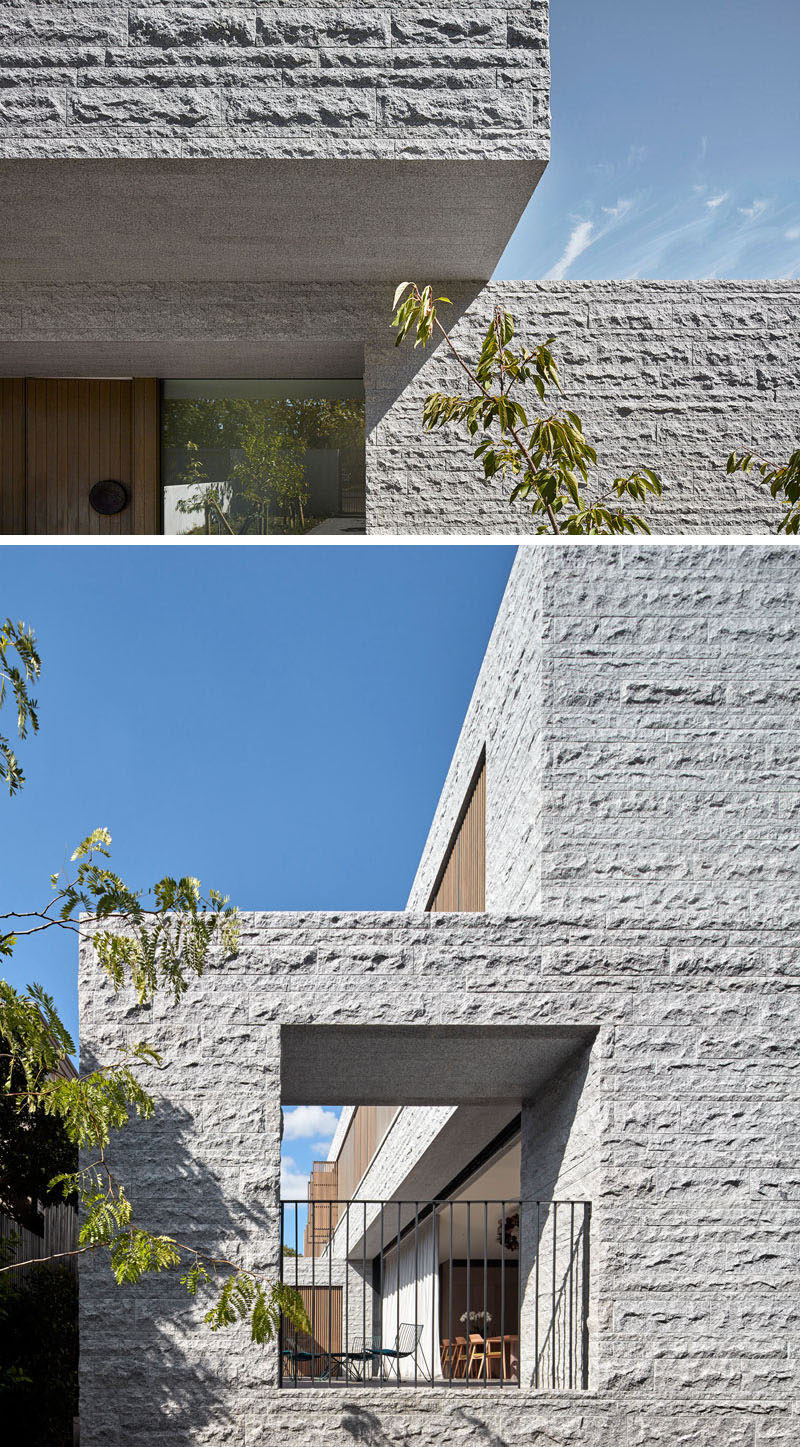 ---
Working together with builders and stone masons, the architects were able to create subtle variation in the materials and intricate details, to create a cohesive stone look throughout the house.
---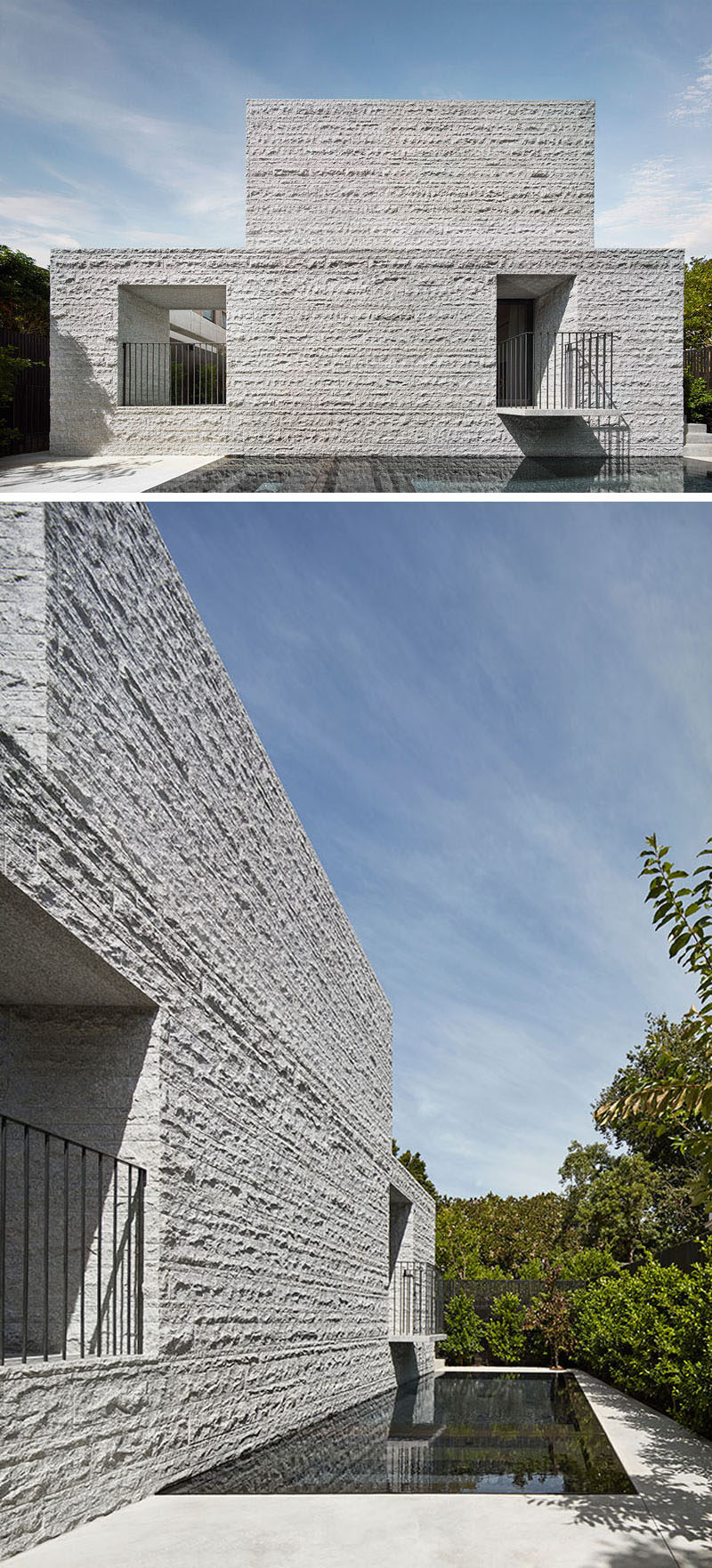 ---
Granite and glass have been used to surround a private outdoor shower in a secluded Japanese garden that's connected to the master bedroom.
---

---
Inside the main master ensuite bathroom, smooth granite walls create a natural appearance, while the basin and countertop have been engineered from a solid block of stone, creating a seamless finish.
---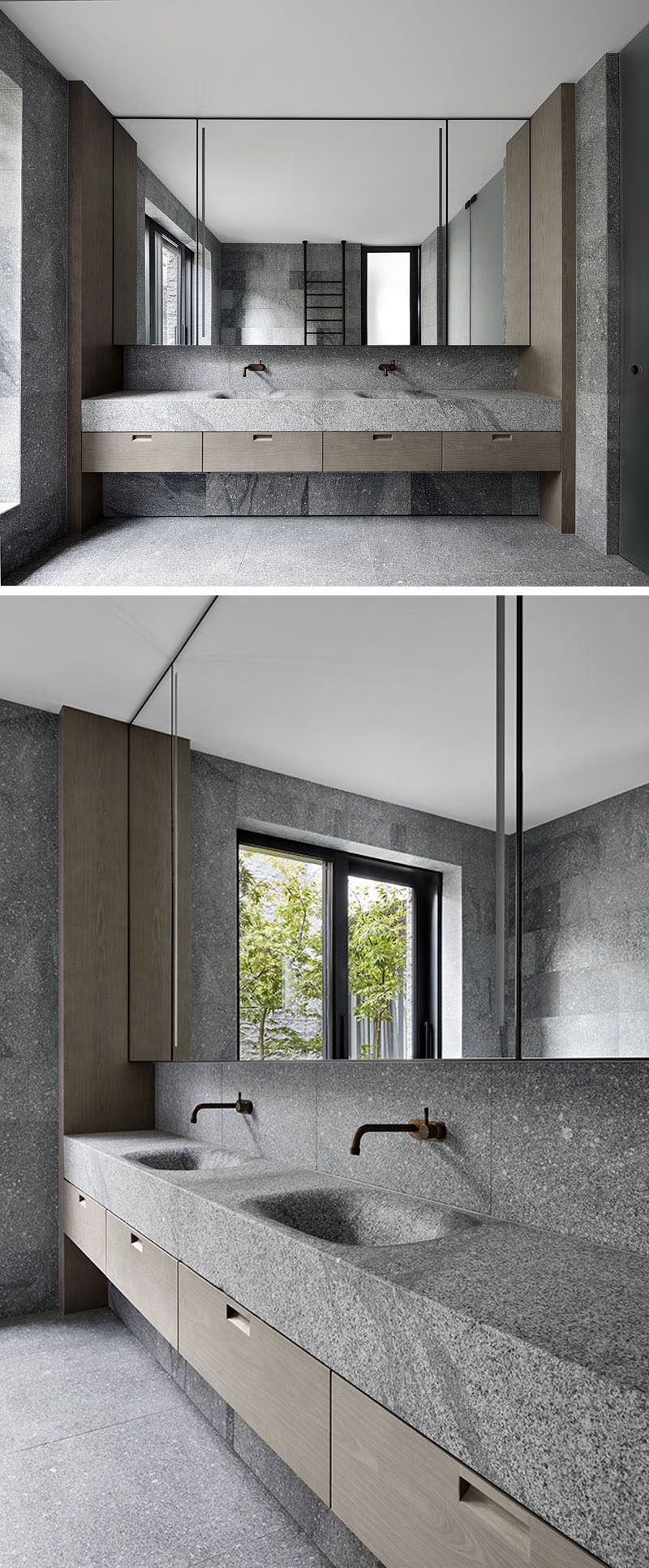 ---
Opposite the vanity is a freestanding bathtub that's also been carved from a single granite block. Black accents like the faucet and towel ladder tie in with the window frames and create a contrast to the grey granite stone.
---

---