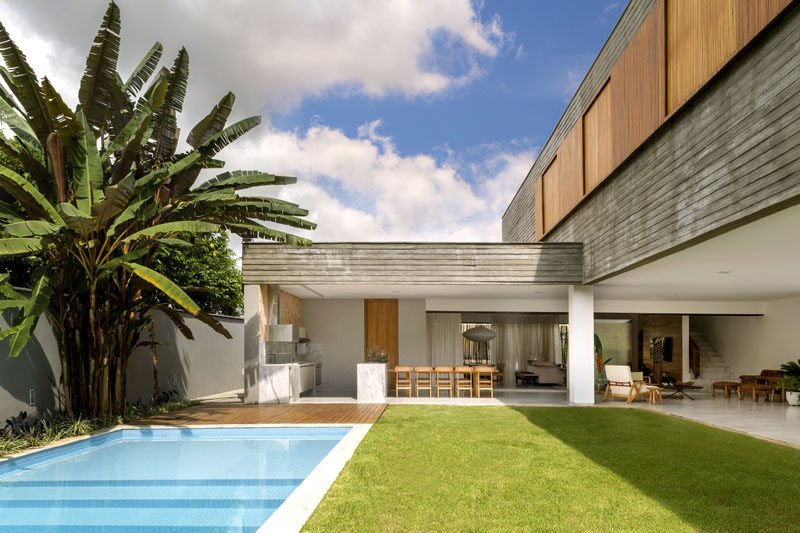 Brazilian architect Leo Romano, has designed Casa Dos Ventos (House of the Winds), a modern concrete house with a structure of two overlapping boxes that are arranged in an 'L' shape.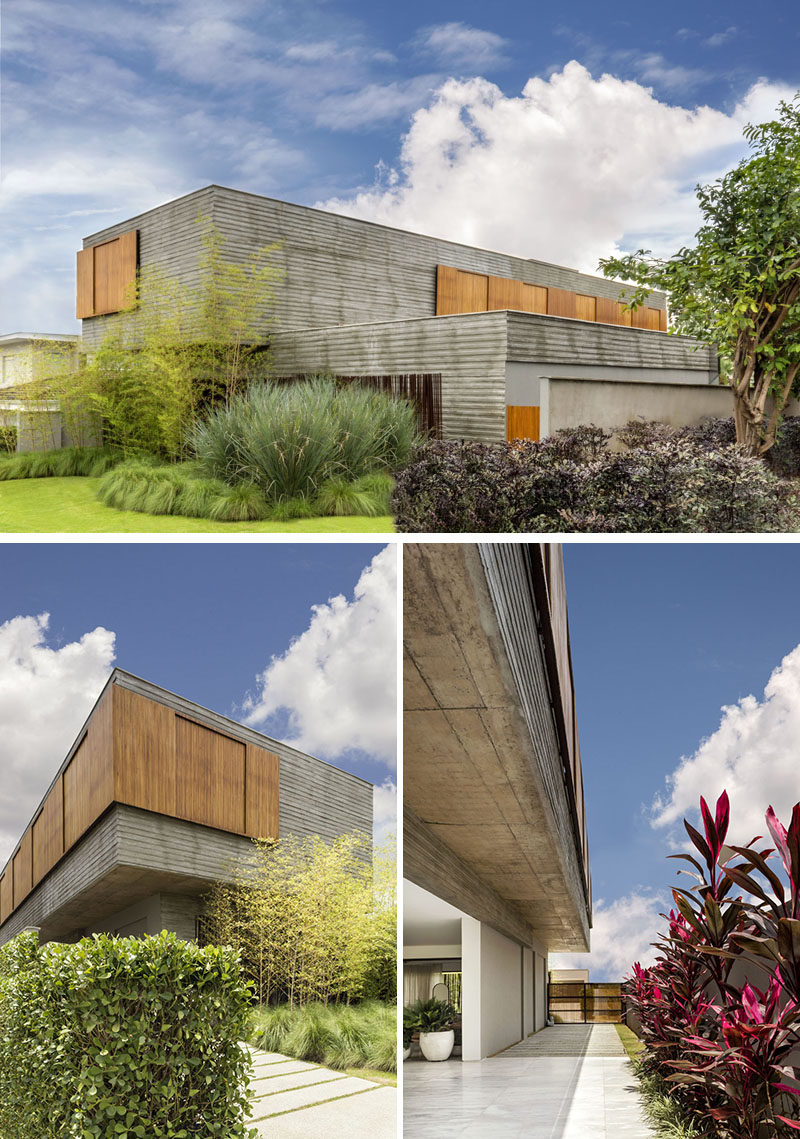 ---
The house has a large yard adjacent to the swimming pool, and a covered patio area that's home to an alfresco dining area.
---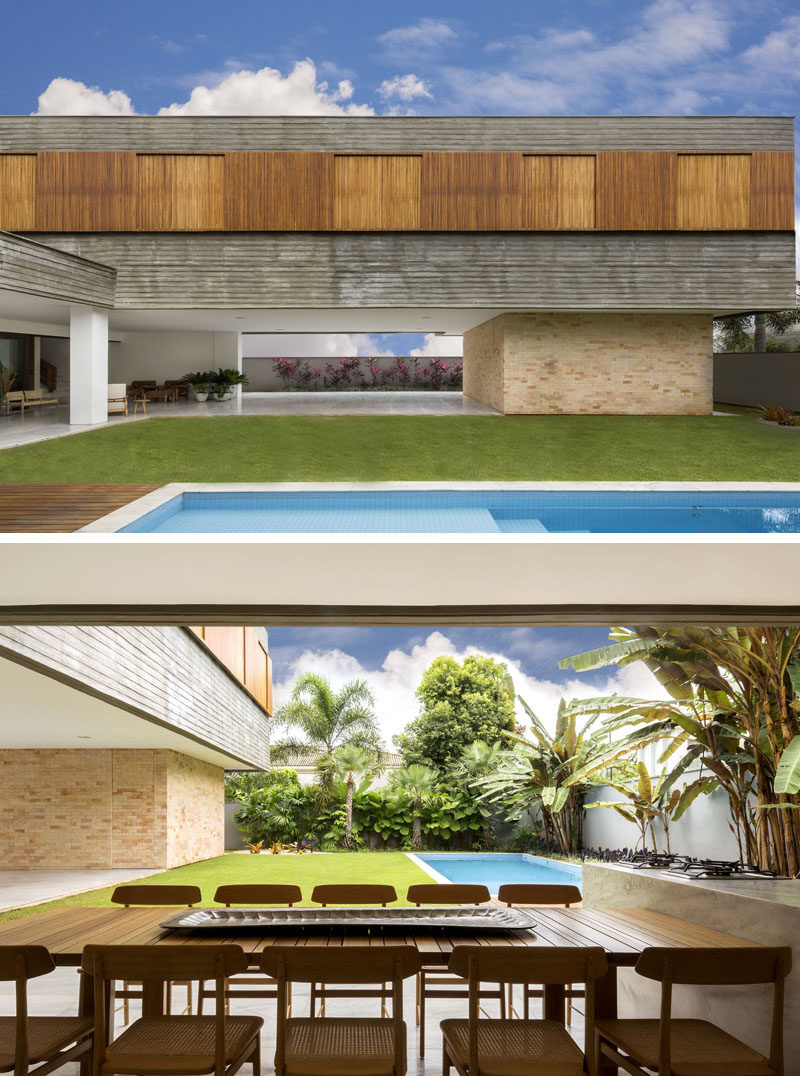 ---
The covered patio area, which flows beneath the upper floor of the home, also has a lounge area.
---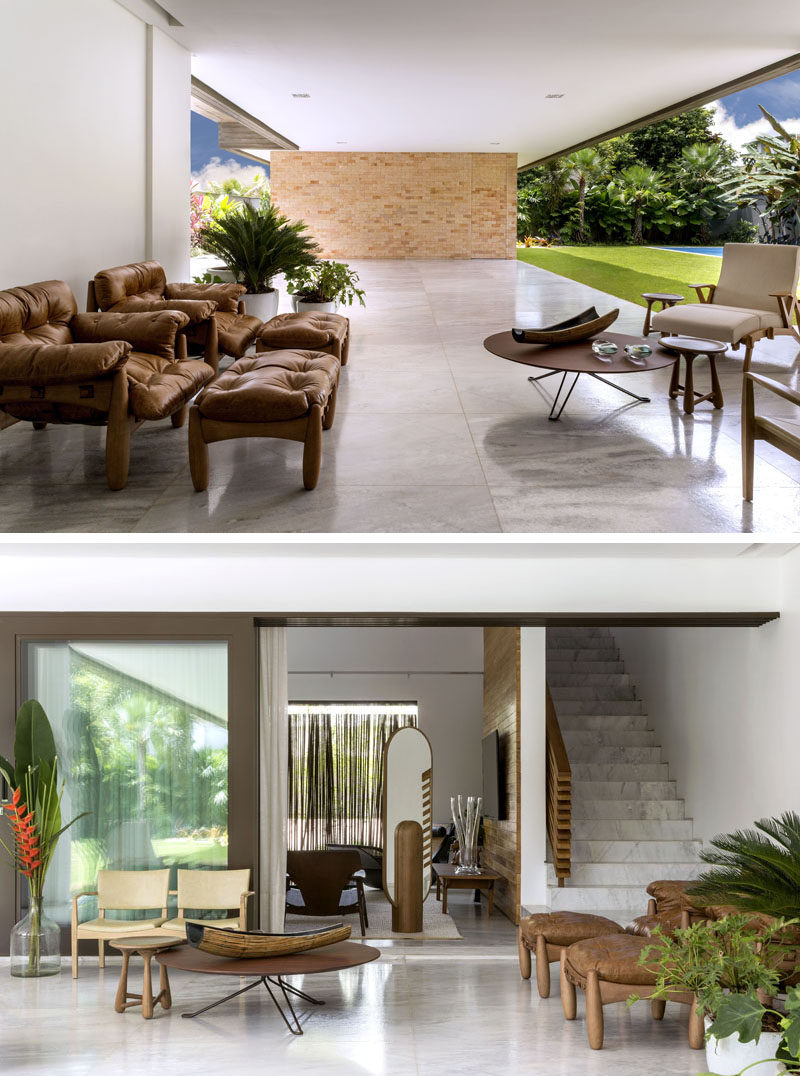 ---
Sliding glass walls connect the exterior spaces to the interior spaces, like the living room and the dining room.
---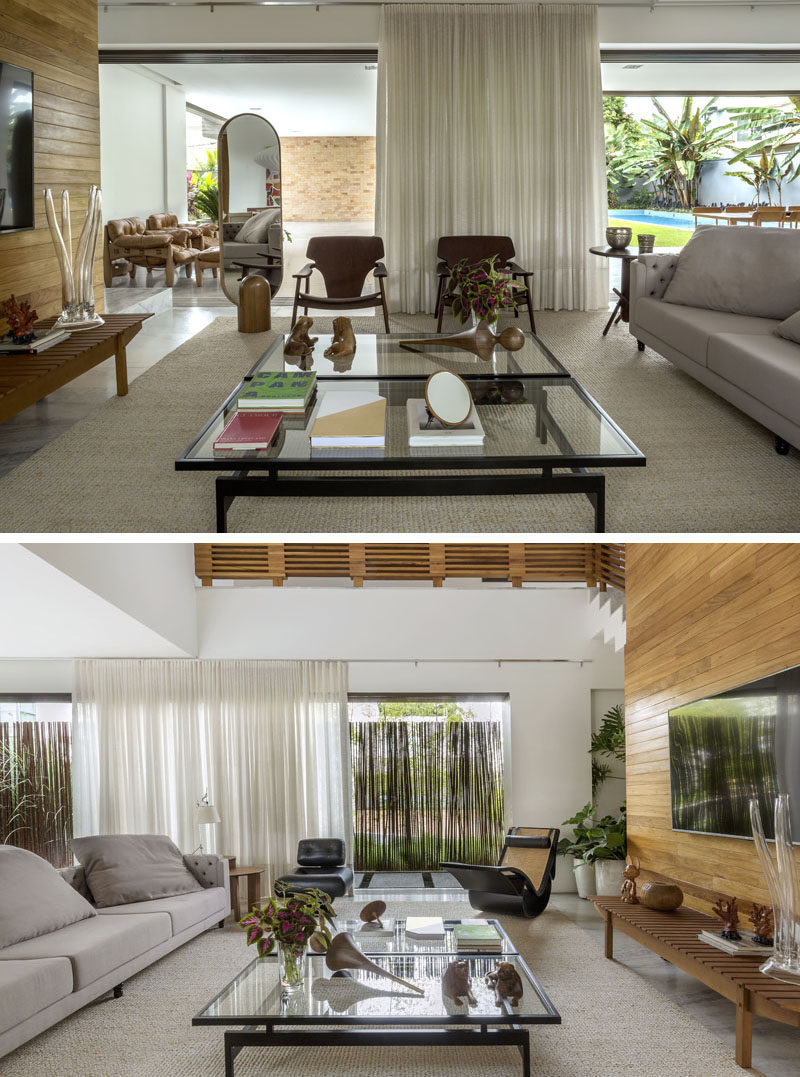 ---
The furnishings featured throughout the interior have been designed by Brazilian designers, such as Sergio Rodrigues, Oscar Niemeyer, and Jorge Zalszupin.
---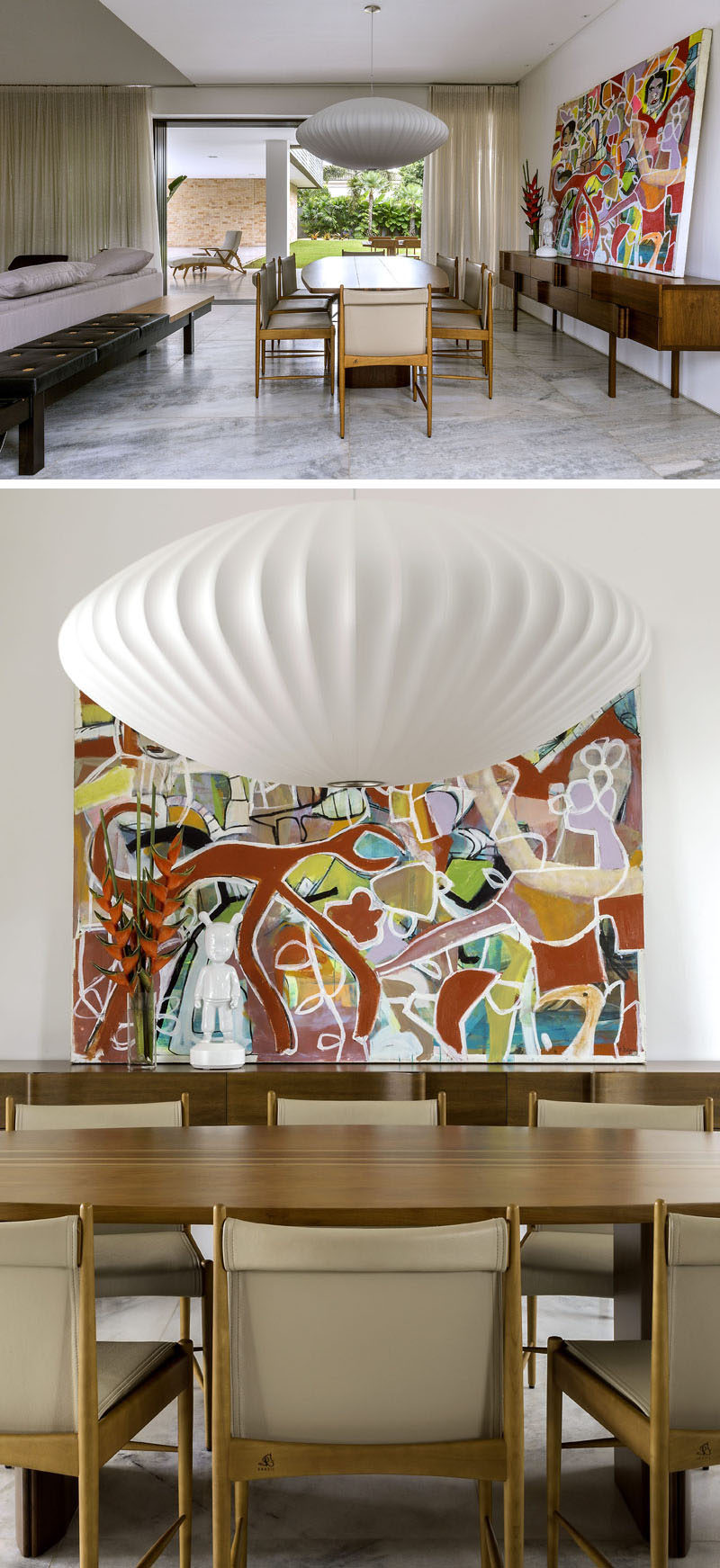 ---