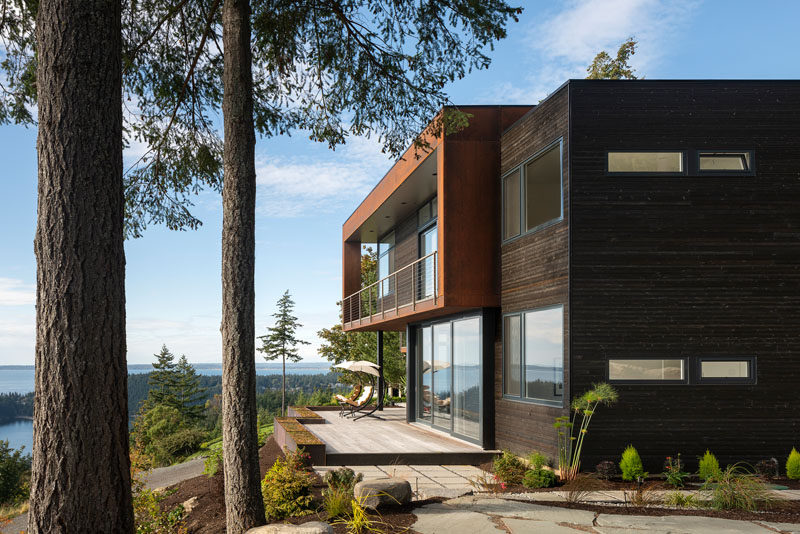 Stephenson Design Collective has designed 'House On The Cove', a new house located near Bellingham in Washington State.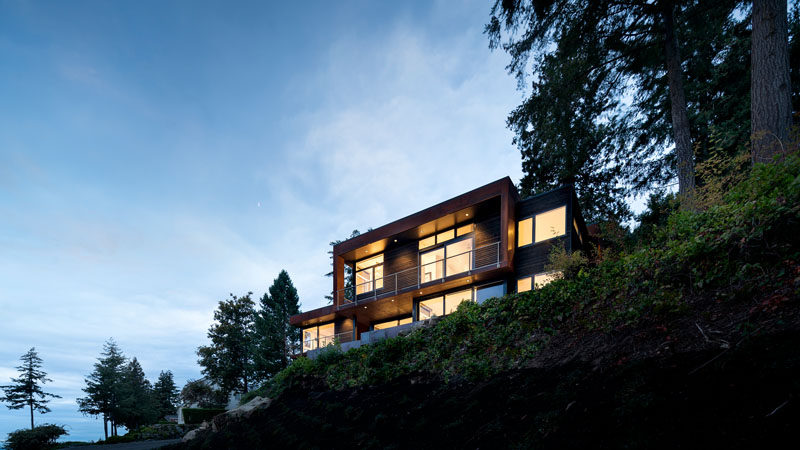 ---
The house is split into two sections, the main house on the left, and on the right, the separate garage with a small metal fabrication workshop and a studio located above.
Natural steel (weathered over time) and black stained cedar were chosen to blend with the landscape, placing windows only as needed for light and connection with the neighborhood.
---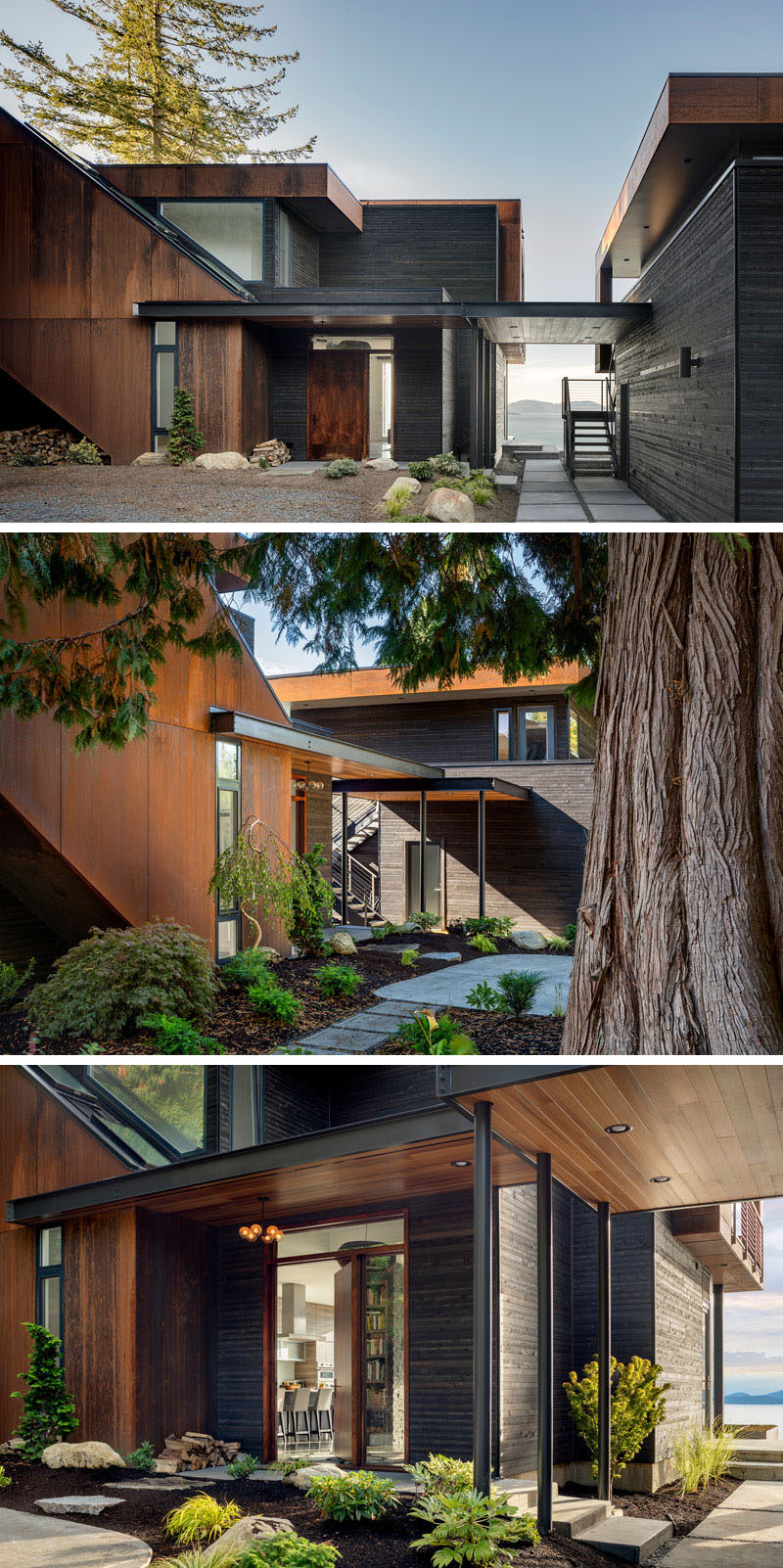 ---
A large wood door welcomes visitors to the home, and opens up to the living room, while a stone fireplace with a built-in end bookshelves, separates the living space from the kitchen.
---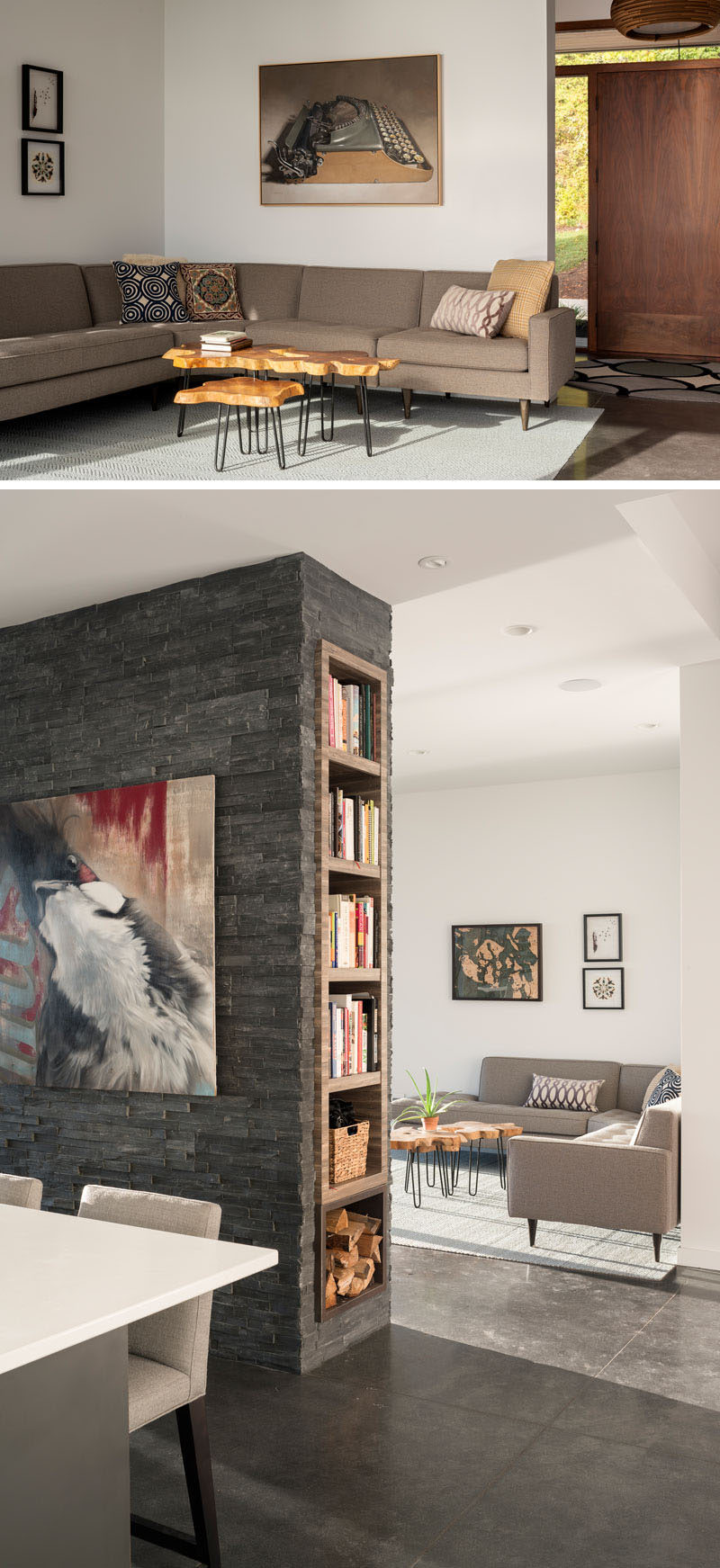 ---
In the kitchen, minimalist hardware-free wood cabinets line the wall, and a large white kitchen island provides plenty of counterspace.
A movable dining table has been designed to extend the kitchen island, or be wheeled outside onto the deck to be used for alfresco dining.
---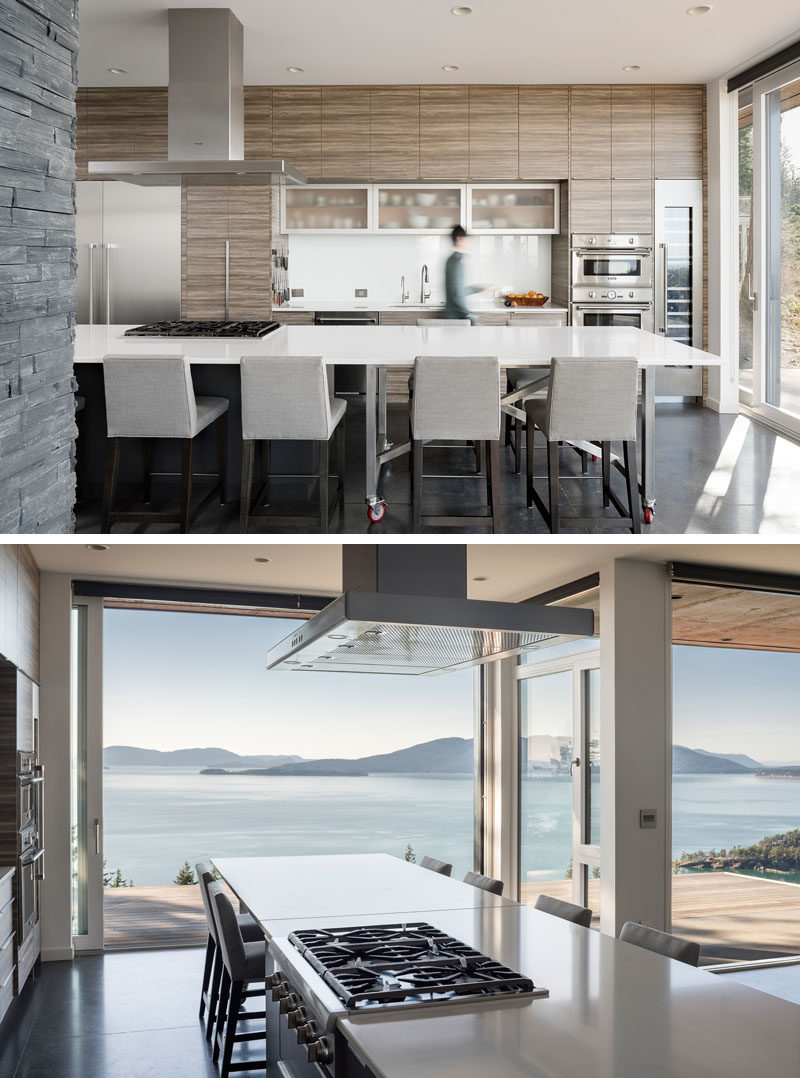 ---
The deck provides uninterrupted views of Puget Sound, the San Juan Islands, and the Olympic Mountain Range.
---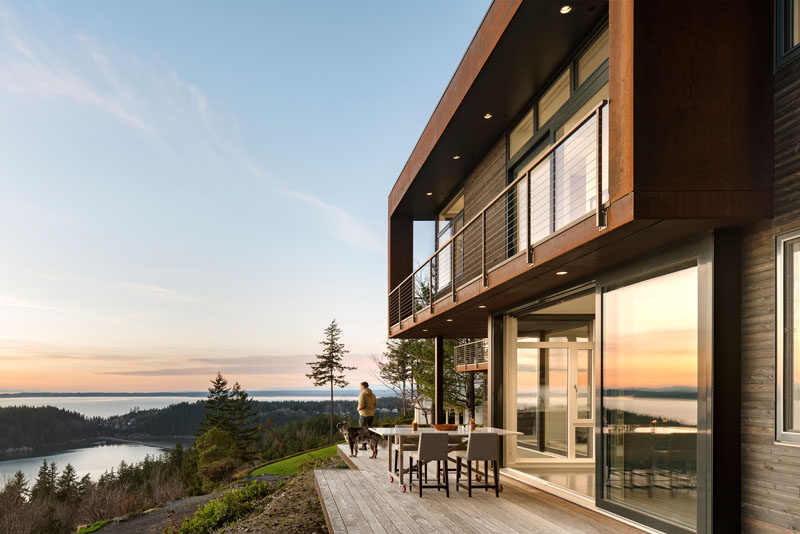 ---
Back inside, and there are stairs by the front door that lead up to the second floor of the home. At the top of the stairs is a small library with low windows and floor-to-ceiling shelving.
---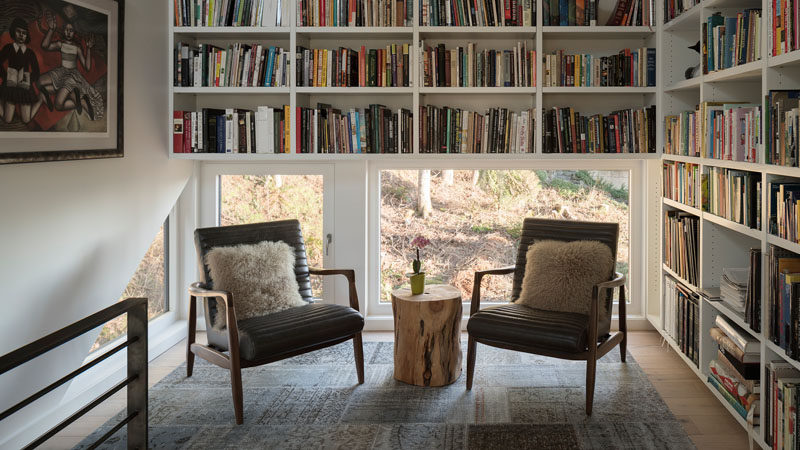 ---
The library leads to a small hallway that provides access to the master bedroom. A tall window allows natural light to fill the hallway and helps to create a calming atmosphere for the bedroom.
---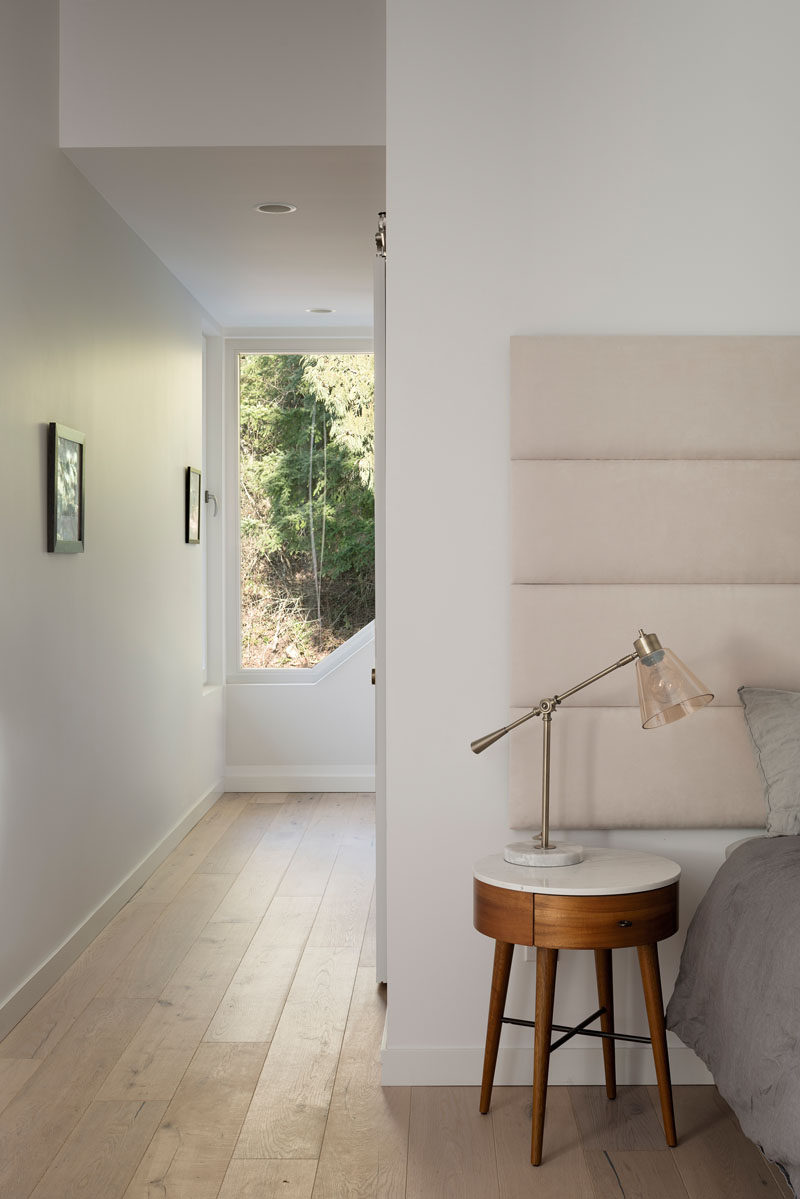 ---
The bedroom has a sliding door that opens up to a balcony, while the master bathroom has the freestanding bathtub positioned diagonally in the corner to take advantage of the views.
---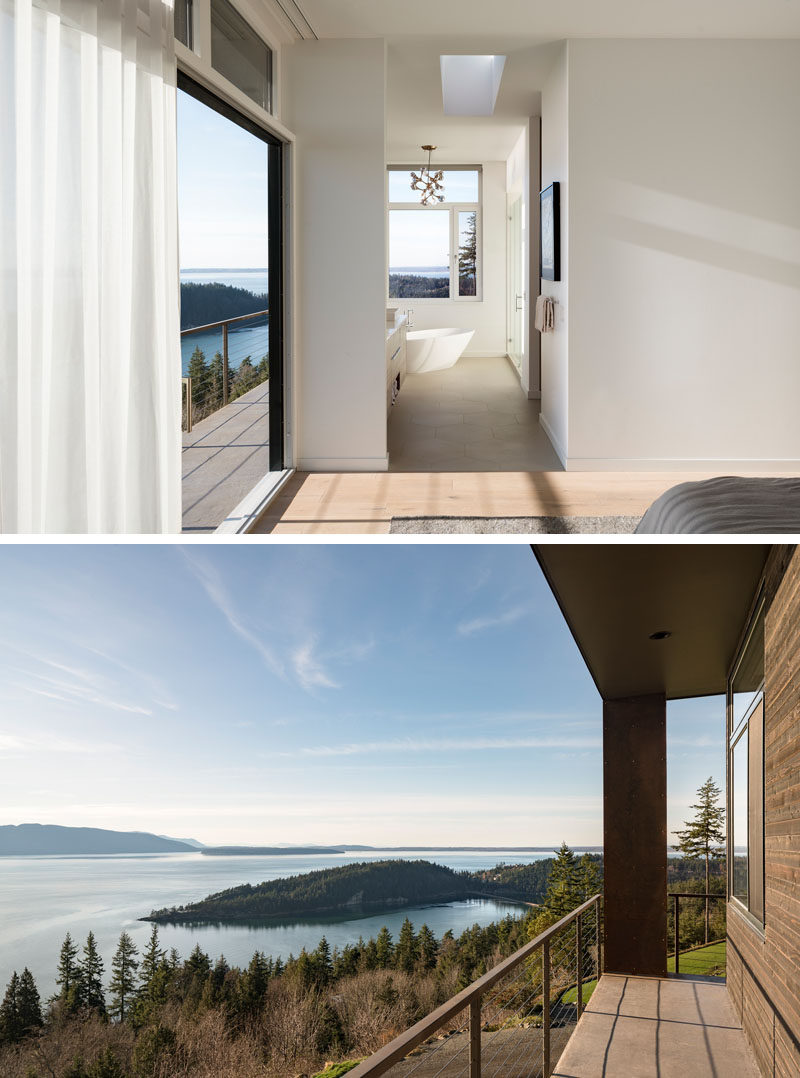 ---
Here's a look at the floor plan that shows the studio located above the garage, and the layout of the main house.
---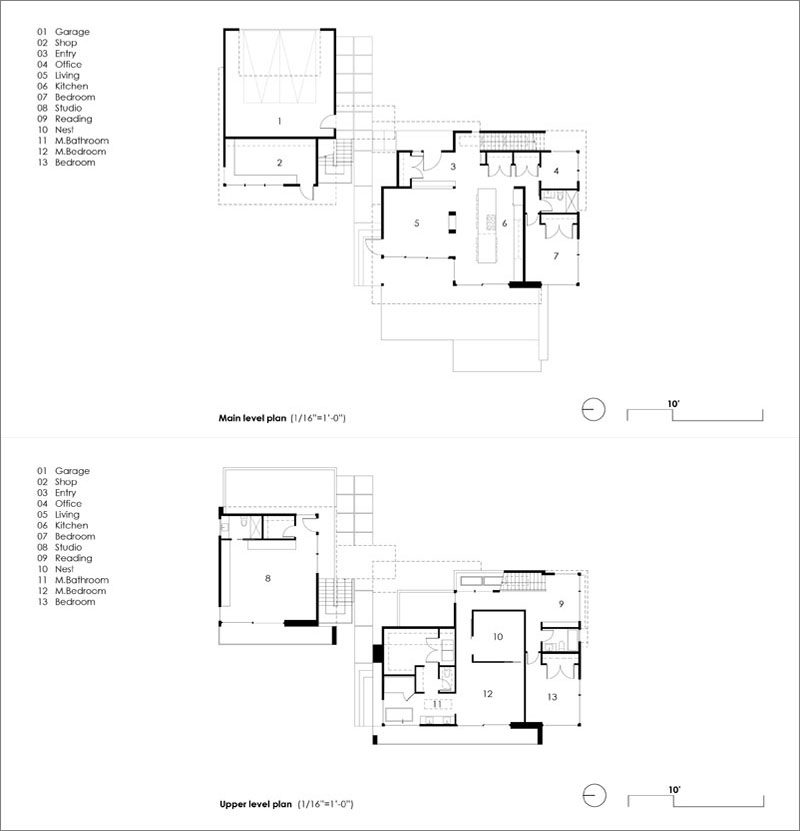 Architects: Stephenson Design Collective | Builder: Indigo Enterprises NW | Engineer: Malsam Tsang Structural Engineering
---