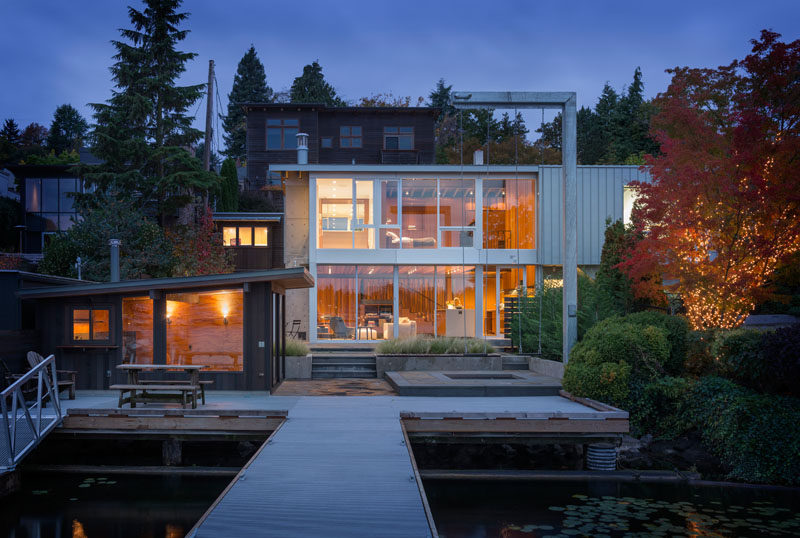 Heliotrope Architects have designed this loft-like modern house that sits on the waterfront in Seattle, Washington, for a bachelor who values his privacy.
The exterior of the house has a shell of zinc and aluminum, with the garage and the wood front door being the only part of the house that you can see from the street.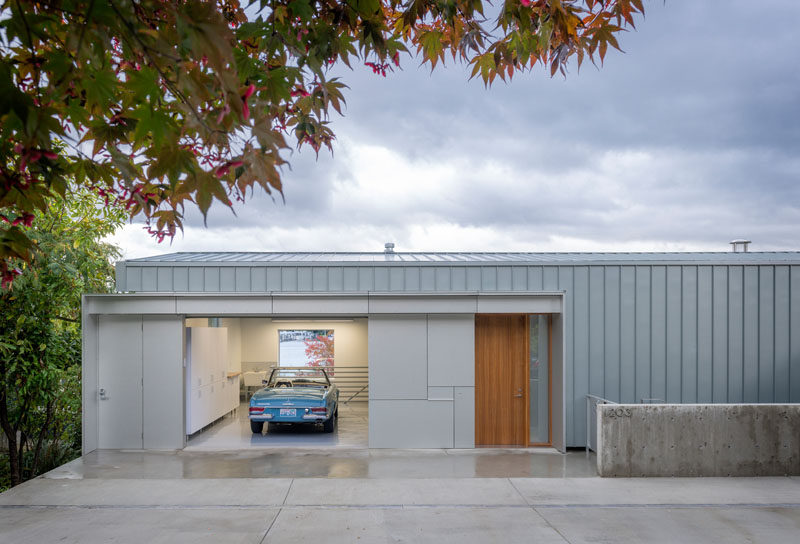 ---
At the side of the house, there's a glimpse of the interior showing the stairs with a decorative railing, the study and the wood interior.
---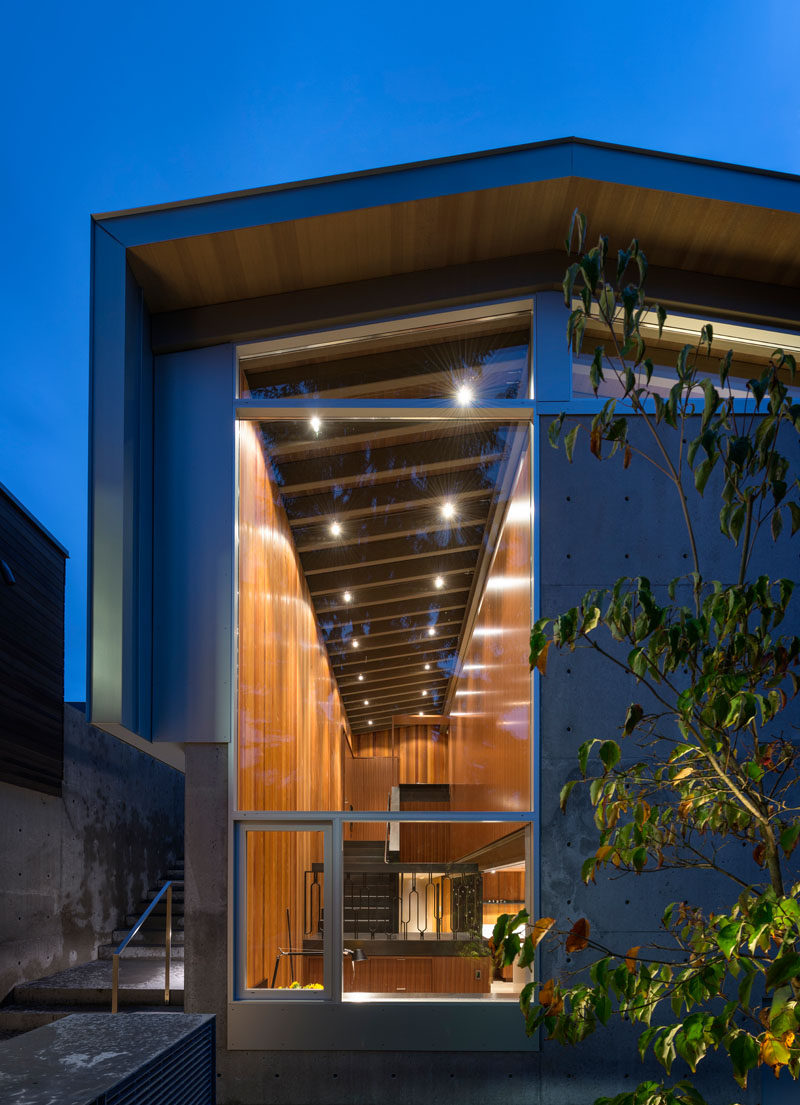 ---
On the water side of the house, large windows provide views of the passing boats and allows for plenty of natural light to fill the interior.
---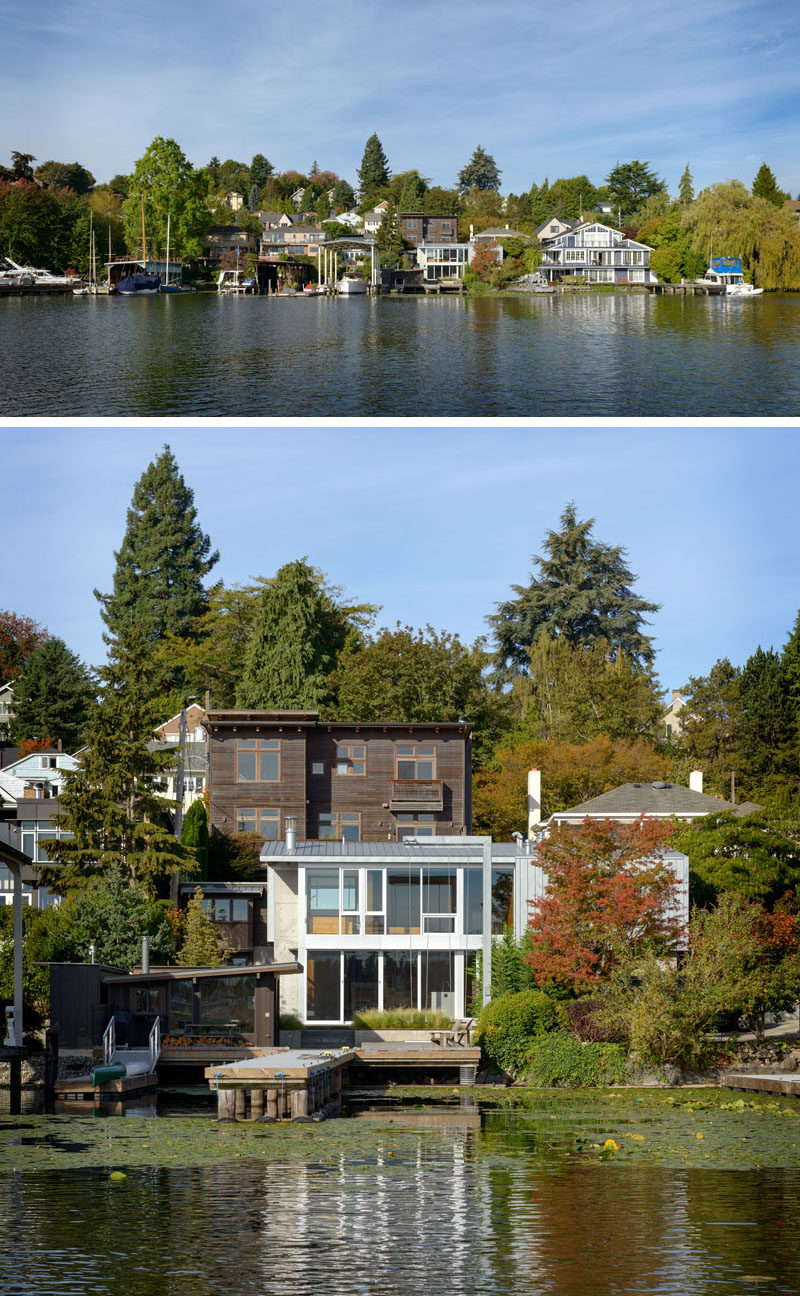 ---
Before entering the home from the water side, there's an outdoor shower hidden by plants and a small fence, as well as a flagstone patio.
---

---
Stepping inside, the kitchen is streamlined and efficient in its design, with the appliances paired down to the essentials. Instead of having upper kitchen cabinets, a minimalist black shelf lines the cedar wall, creating a contrast to the white countertops.
---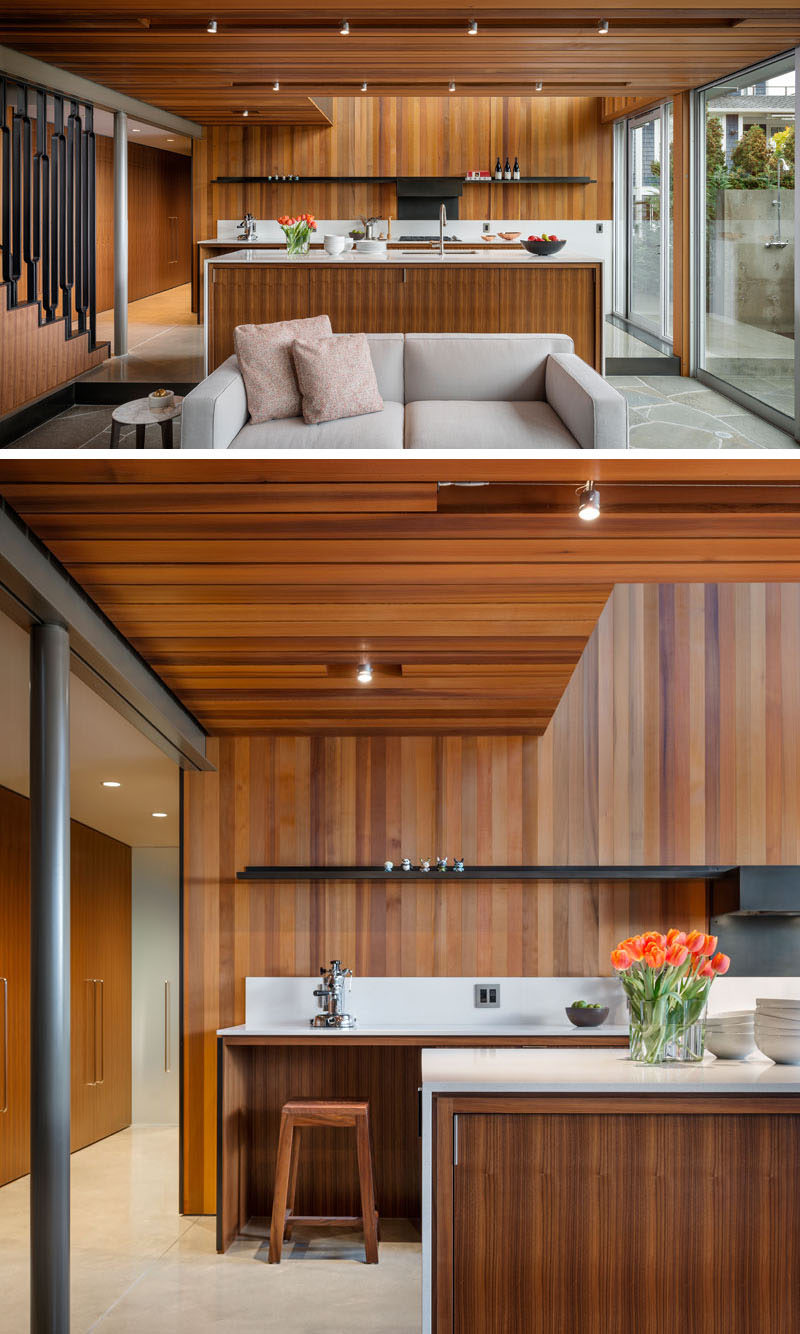 ---
Off to the side of the kitchen is the guest bathroom, while cedar and walnut are both are featured throughout the house.
---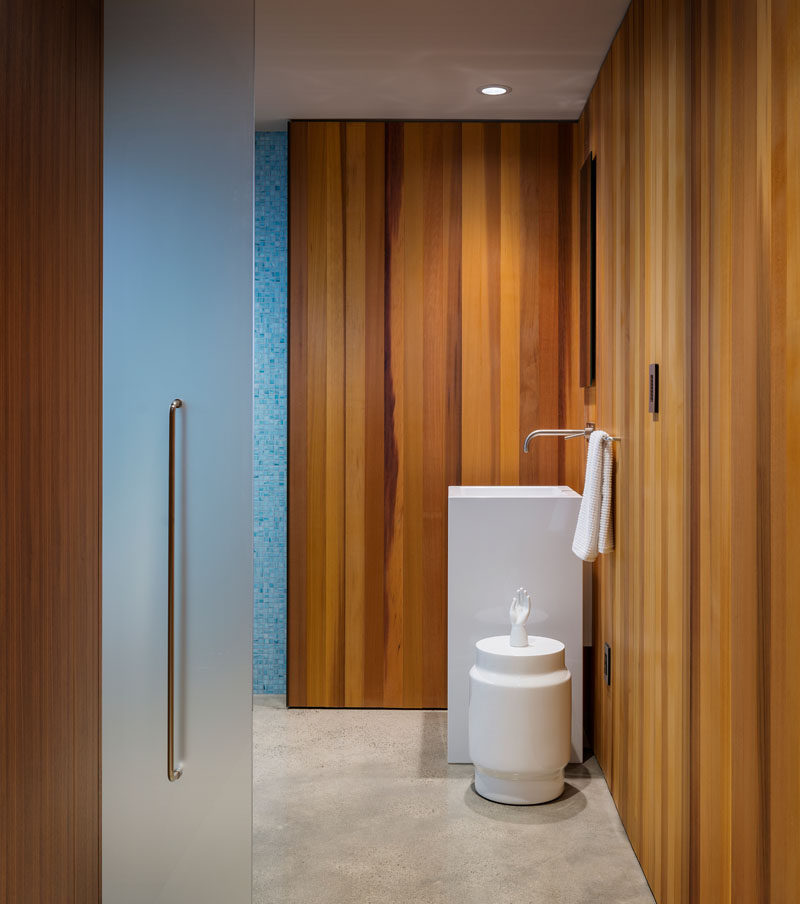 ---
Back in the main area of the home is the living room. A fireplace is the focal point, while other details like the built-in storage under the stair landing, and the built-in bar and study area are located off to the side. The flagstone from the patio outside also makes an appearance as the flooring in this section of the house.
---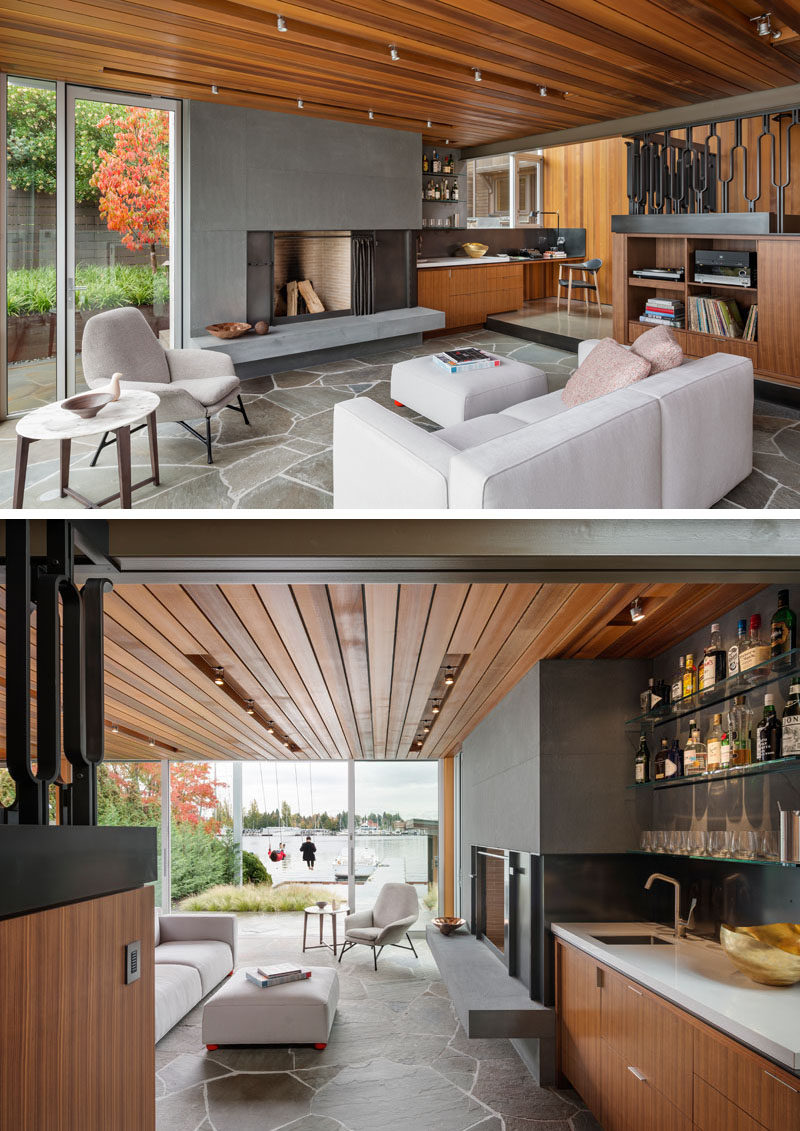 ---
Located beside the living room and kitchen are steel stairs with a decorative handrail, that lead up to the front door and master bedroom.
---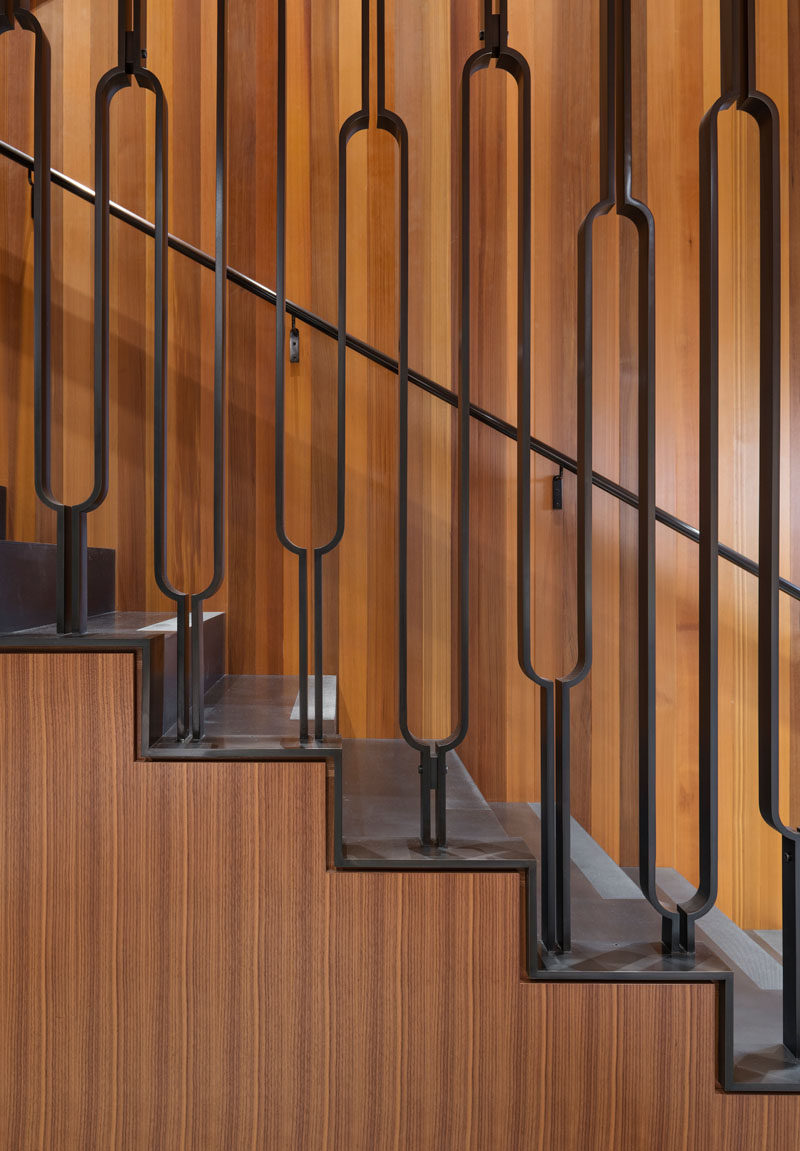 ---
The master bedroom, also the only bedroom in the house, is located at the top of the stairs. Wood cabinets and closets line the wall and opposite is a wall of windows.  Wood is also used as a feature headboard and as the frame for the bed.
---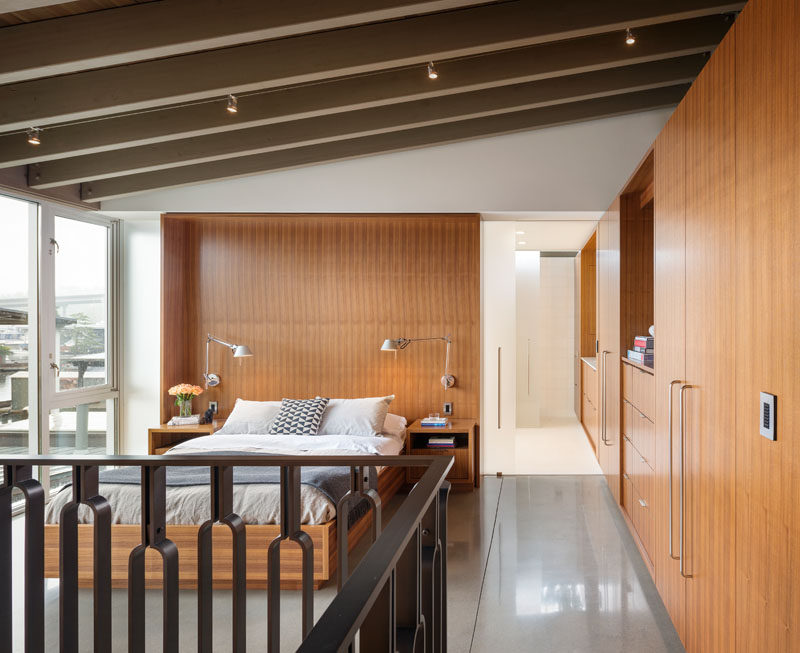 ---
Hidden behind sliding frosted doors is the master bathroom. A wood vanity with plenty of storage is topped with white countertops and a large mirror. To the side of the vanity is a shower and a Japanese style hinoki tub (soaking tub) overlooks the lake.
---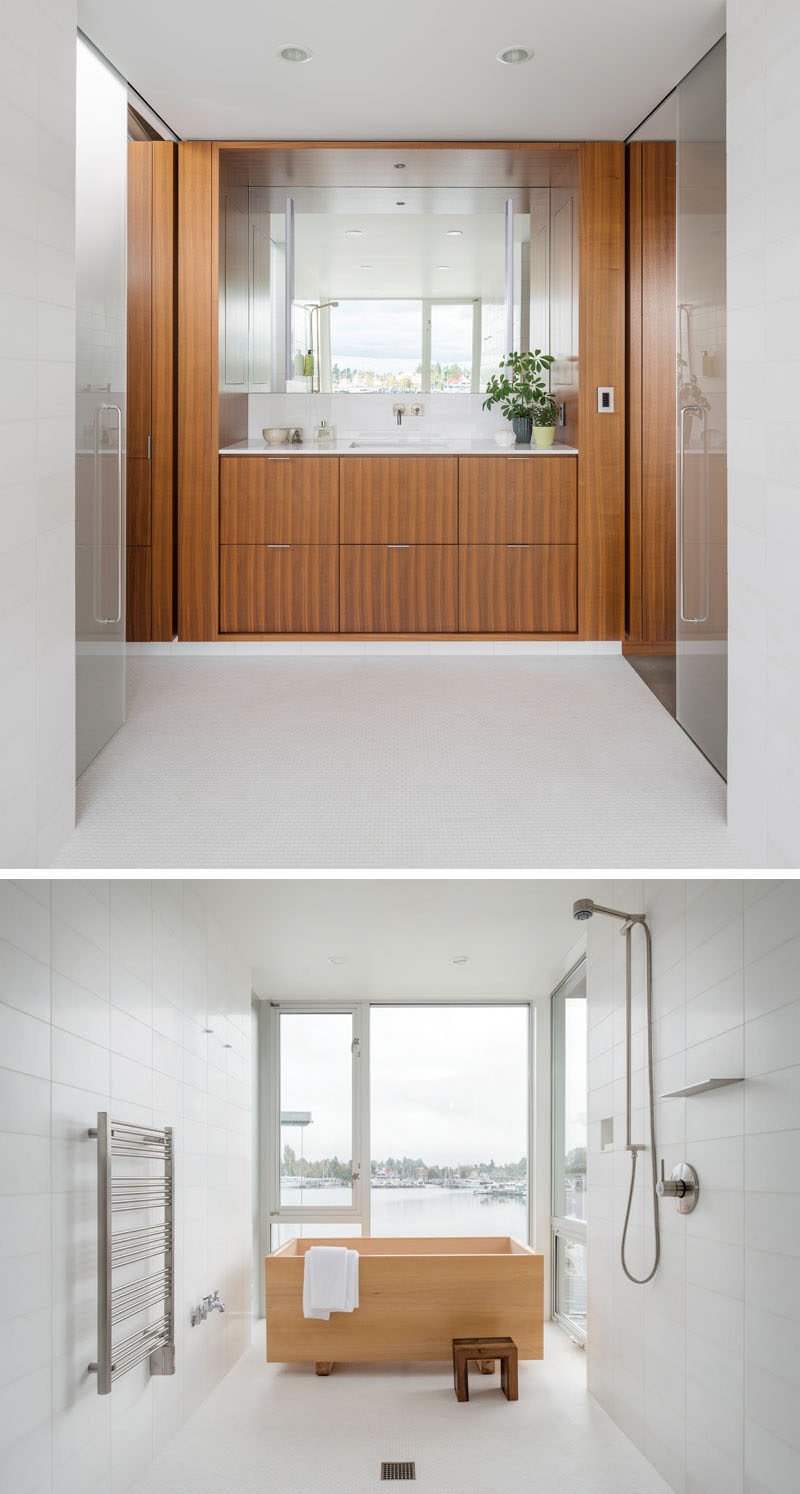 ---
Here's a look at the floor plan.
---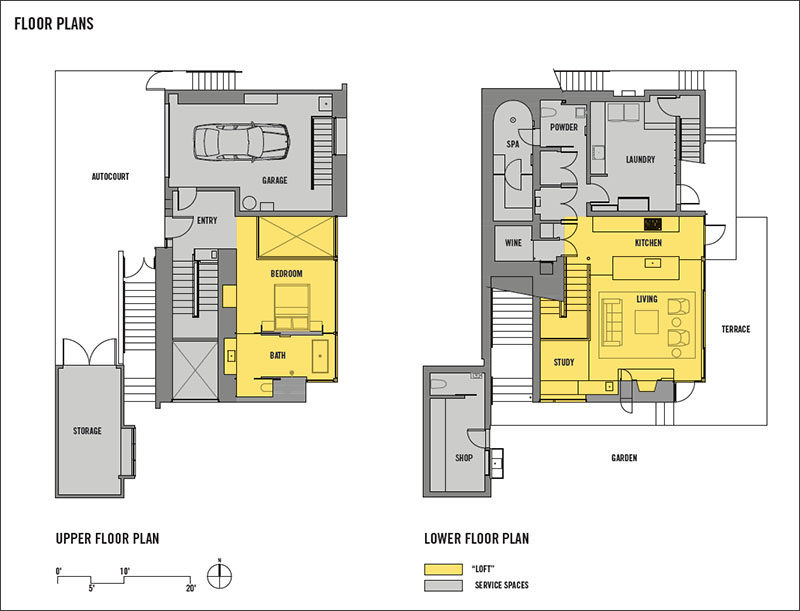 ---