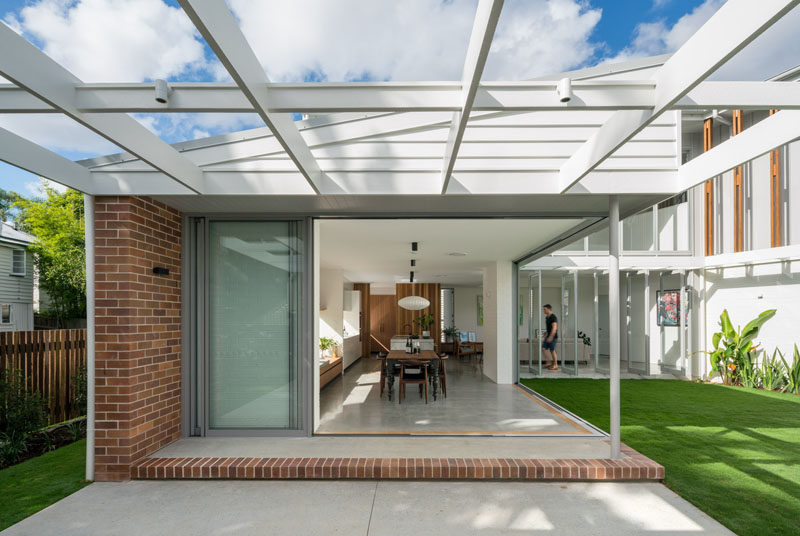 Kelder Architects have recently completed a custom contemporary house in Brisbane, Australia, that was designed for their builder/developer client.
The new house design replaced a 1960's brick & tile house, however a breeze block screen from the original house was recycled into the new design, and also inspired the design of the house to reference the Mid-Century period.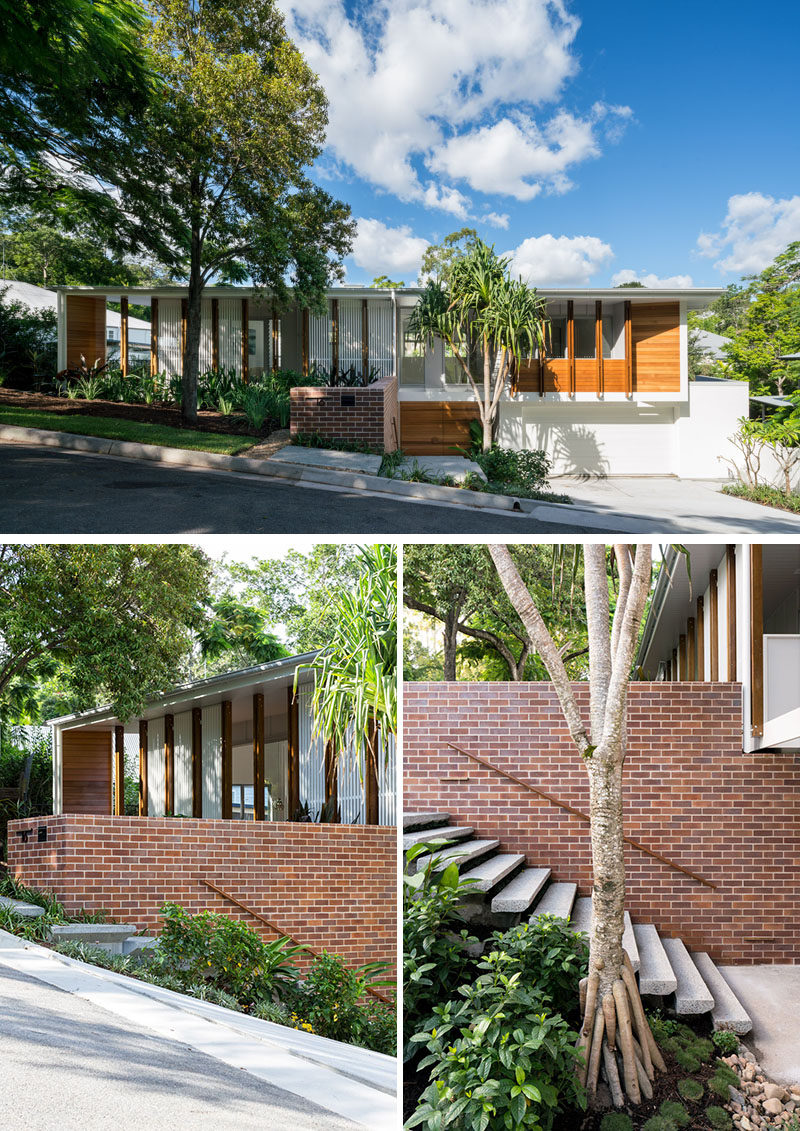 ---
A large pivoting wood front door welcomes visitors to the home, while inside, there's the stairs leading to the upper floor, and a glimpse of the rear courtyard.
---

---
In the living room, custom wood details have been designed to run along the wall, while a wood display cabinet with storage has been built into the wall.
---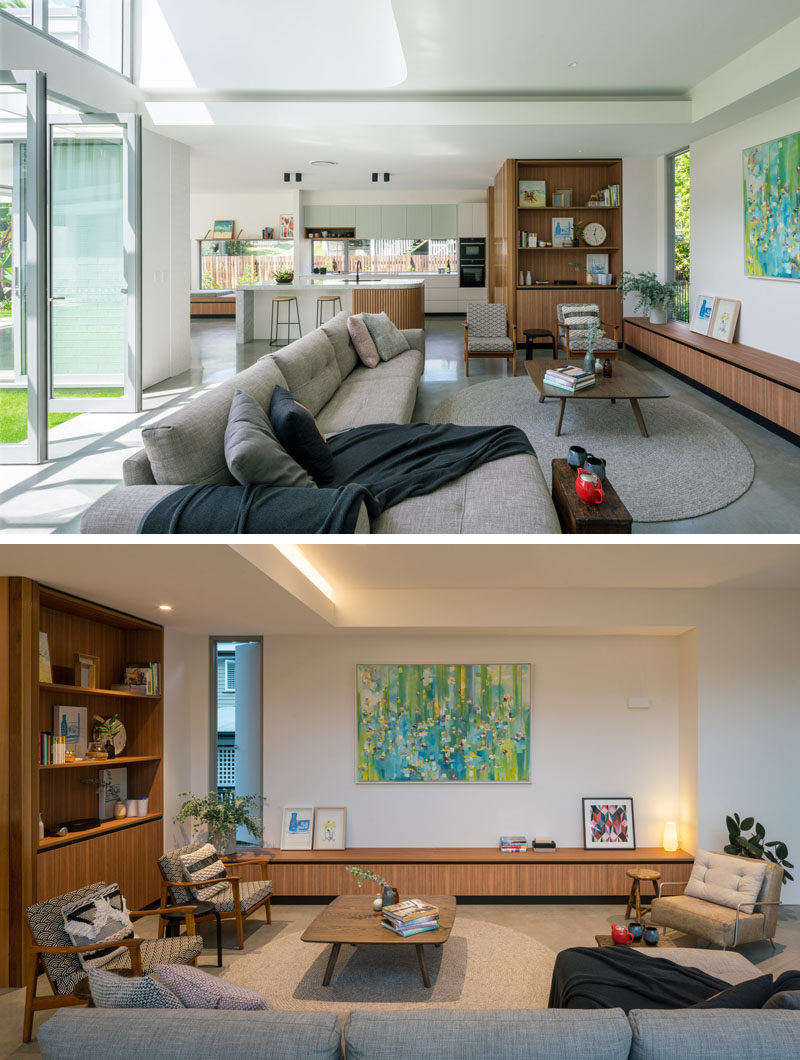 ---
Adjacent to the living room is the kitchen. Simple and minimalist cabinets have been paired with a large island with a curved end. At the end of the kitchen is a large pantry with plenty of storage.
---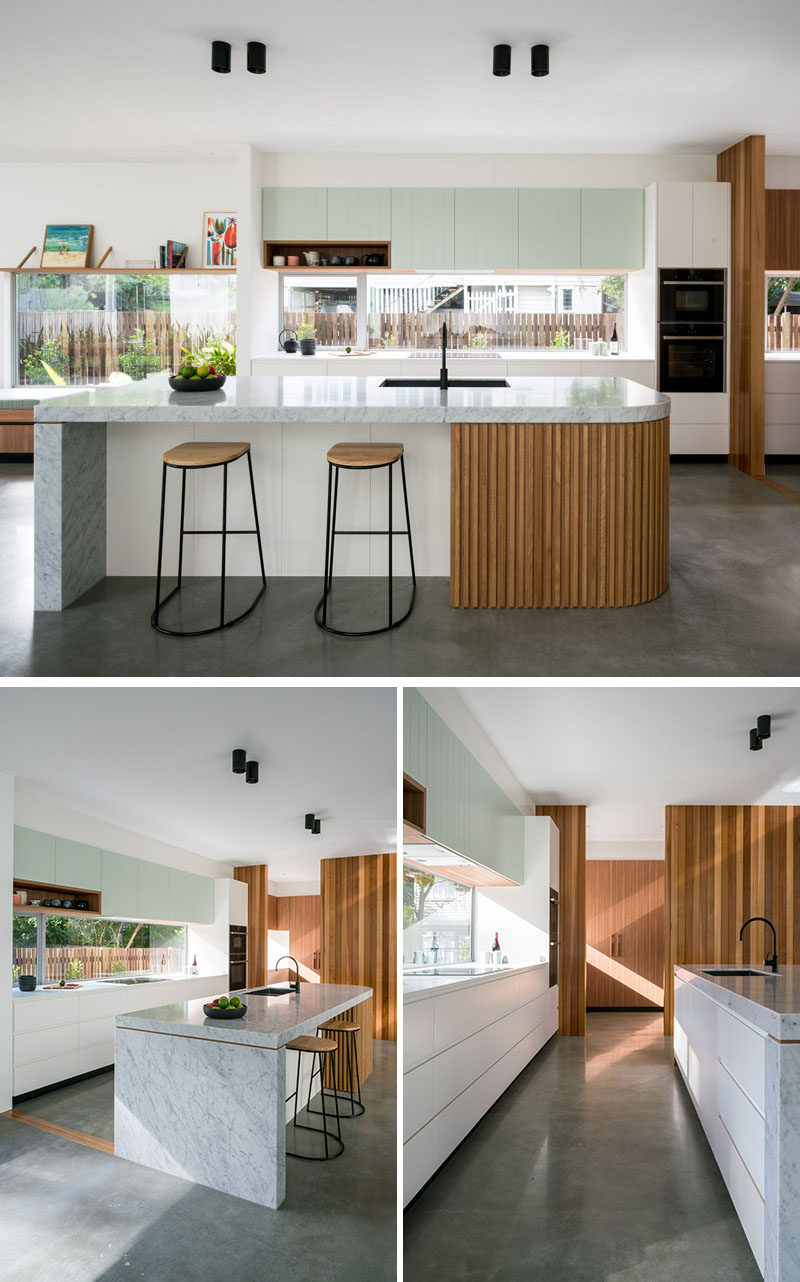 ---
In the dining area, a long wood bench positioned beside the windows creates a place to relax in the sunshine.
---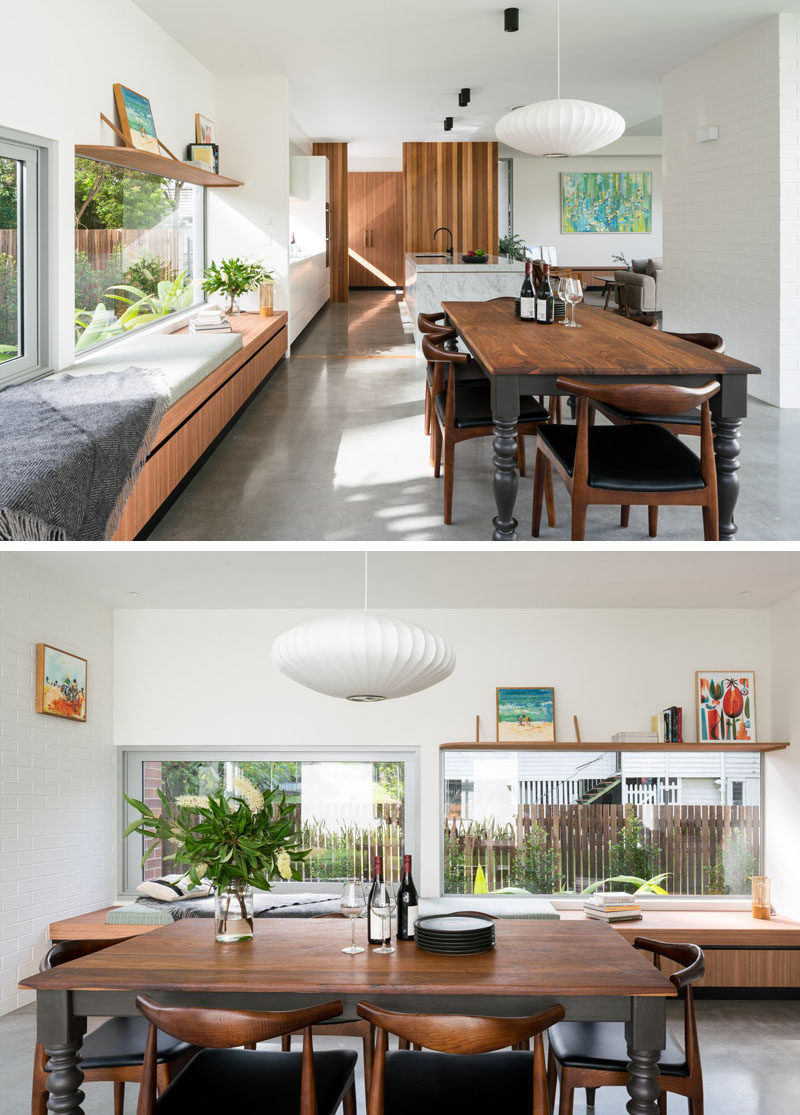 ---
The ground floor interior spaces open to a courtyard, allowing the home to be centered on indoor/outdoor living. Outside, there's a bbq terrace, a swimming pool and a lawn area.
---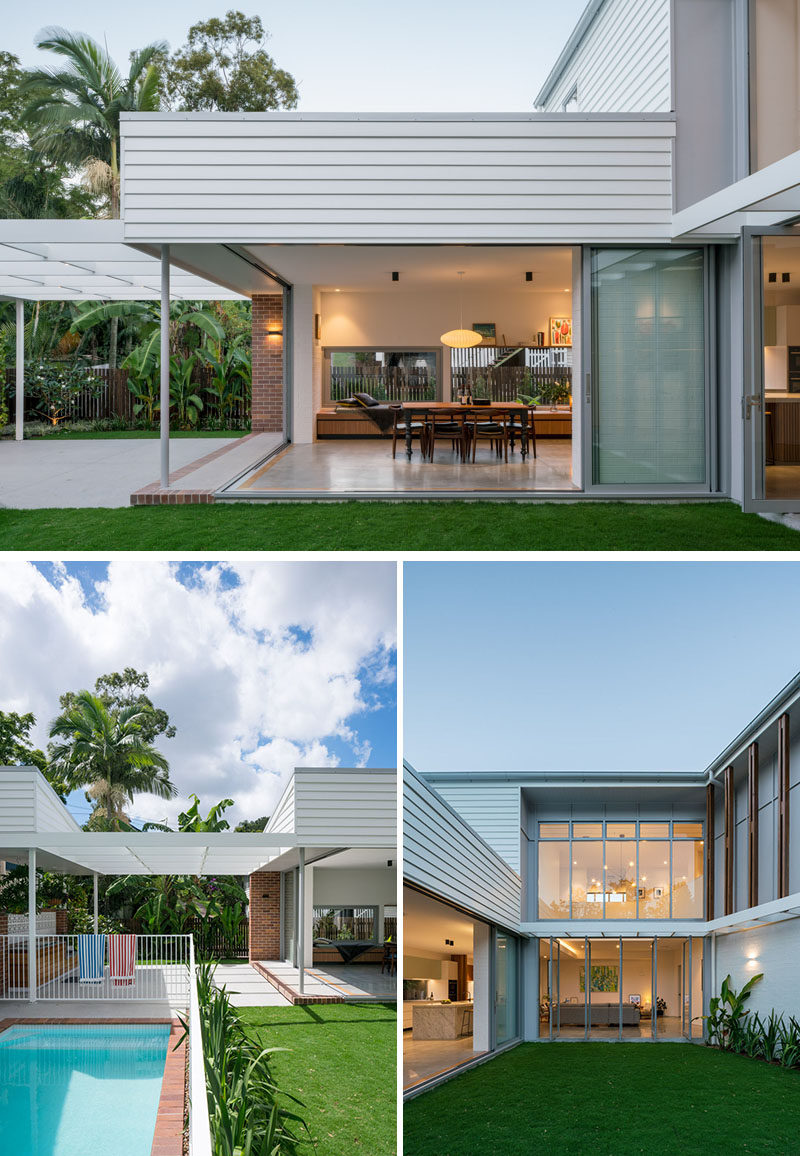 ---
Connecting the courtyard to the living room are pivoting glass doors.
---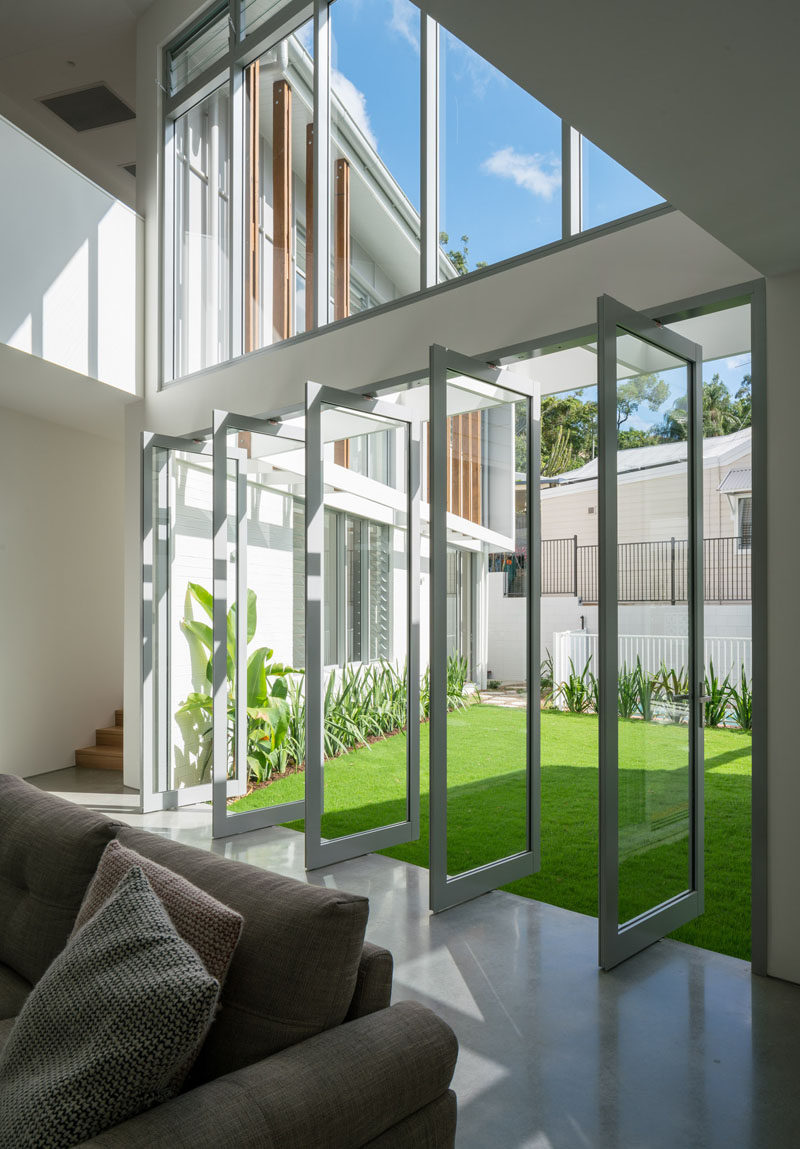 ---
The upper level of the home is dedicated to the private spaces of the home, like the bedrooms and bathrooms.
---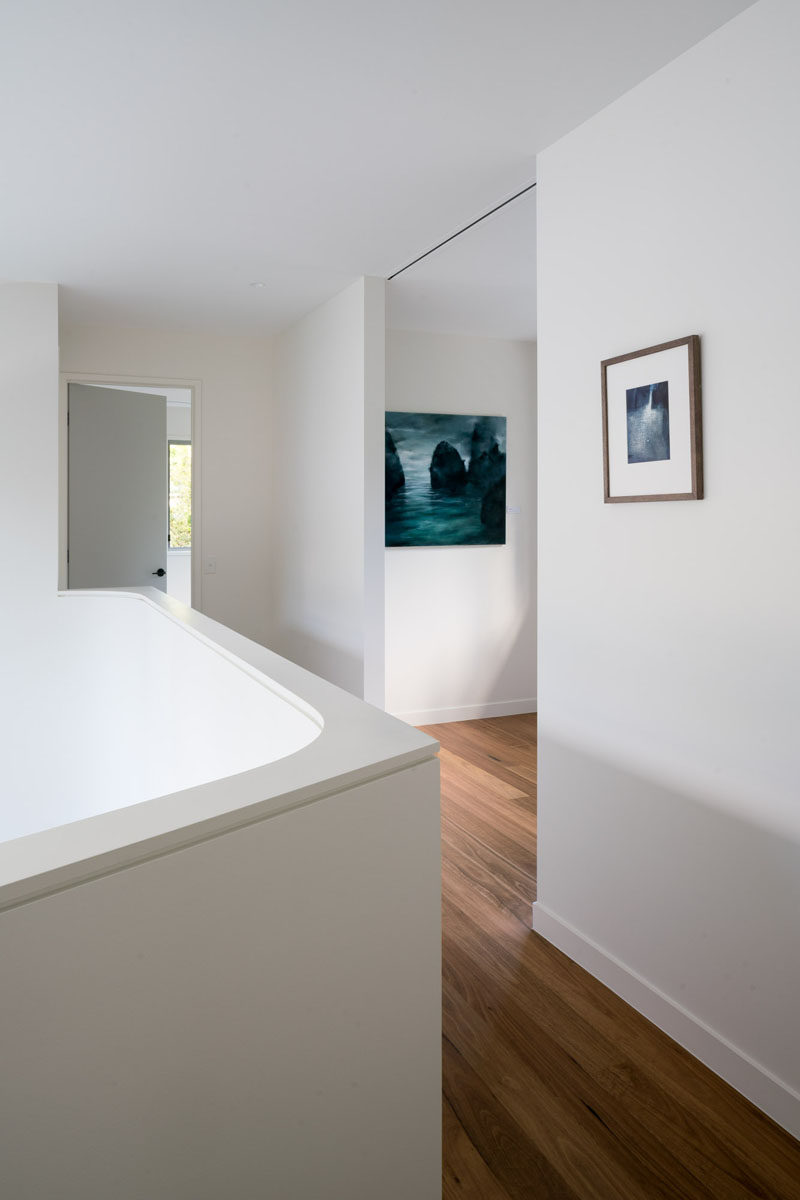 ---
In the master bedroom, there's a built-in window seat that makes use of the corner, while a sliding glass door opens up to a small outdoor space with a privacy screen. As the house is positioned on a slope, the bedroom looks out to the garden at the front of the house.
---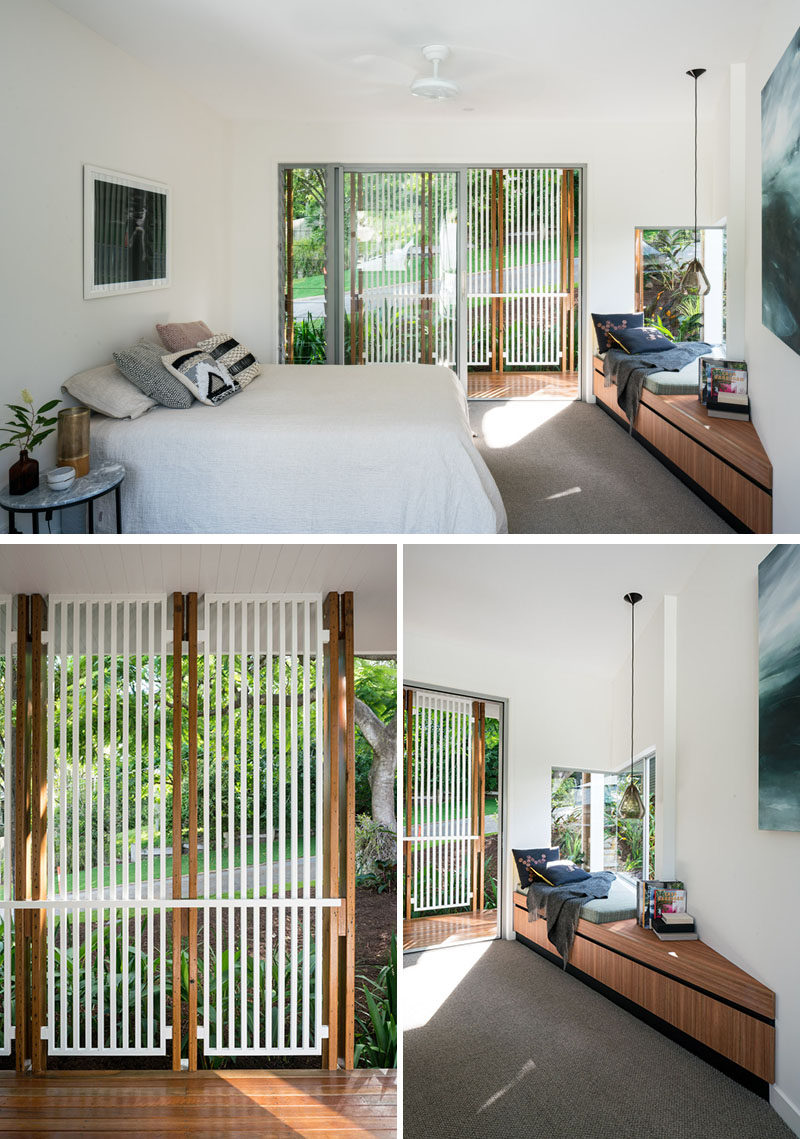 ---
In the master bathroom there's a walk-in shower with a glass shower screen. A skylight helps to keep the bathroom filled with natural light.
---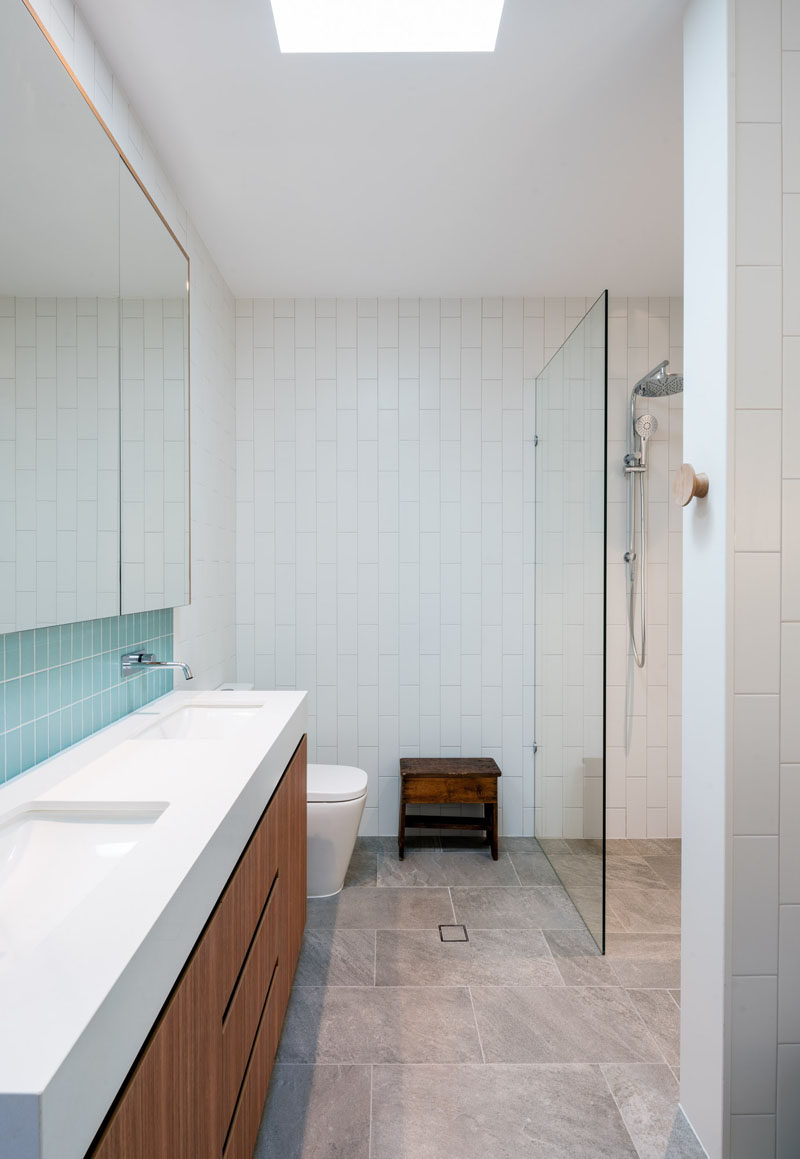 ---
Also on the upper floor of the home are additional bedrooms and a second bathroom. The bathroom features turquoise tiles that wrap around a curved wall, while white subway tiles have been laid vertically, drawing your eye upwards to the small skylight in the shower.
---
---