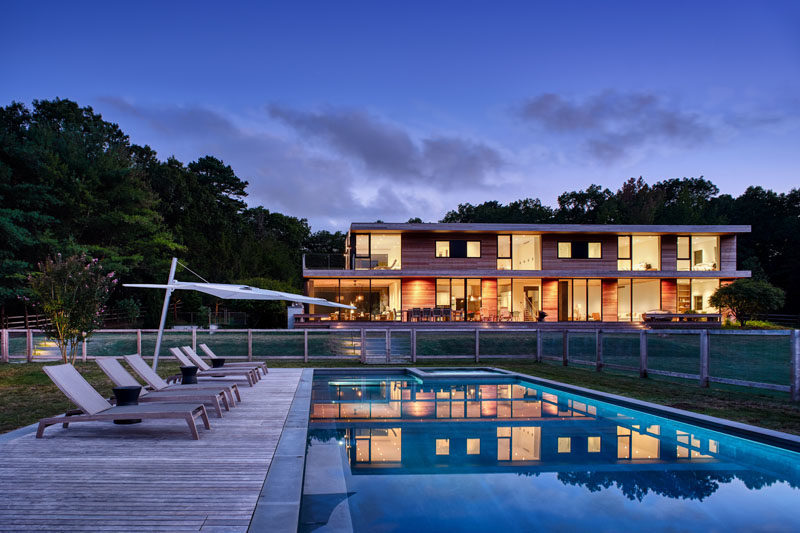 Architecture firm Studio 1:1 together with development firm Dubrow Group, have completed a new and modern house in East Hampton, New York.
The house is set on 3 acres, and has a wood siding exterior that helps the house blend into the surrounding woodlands.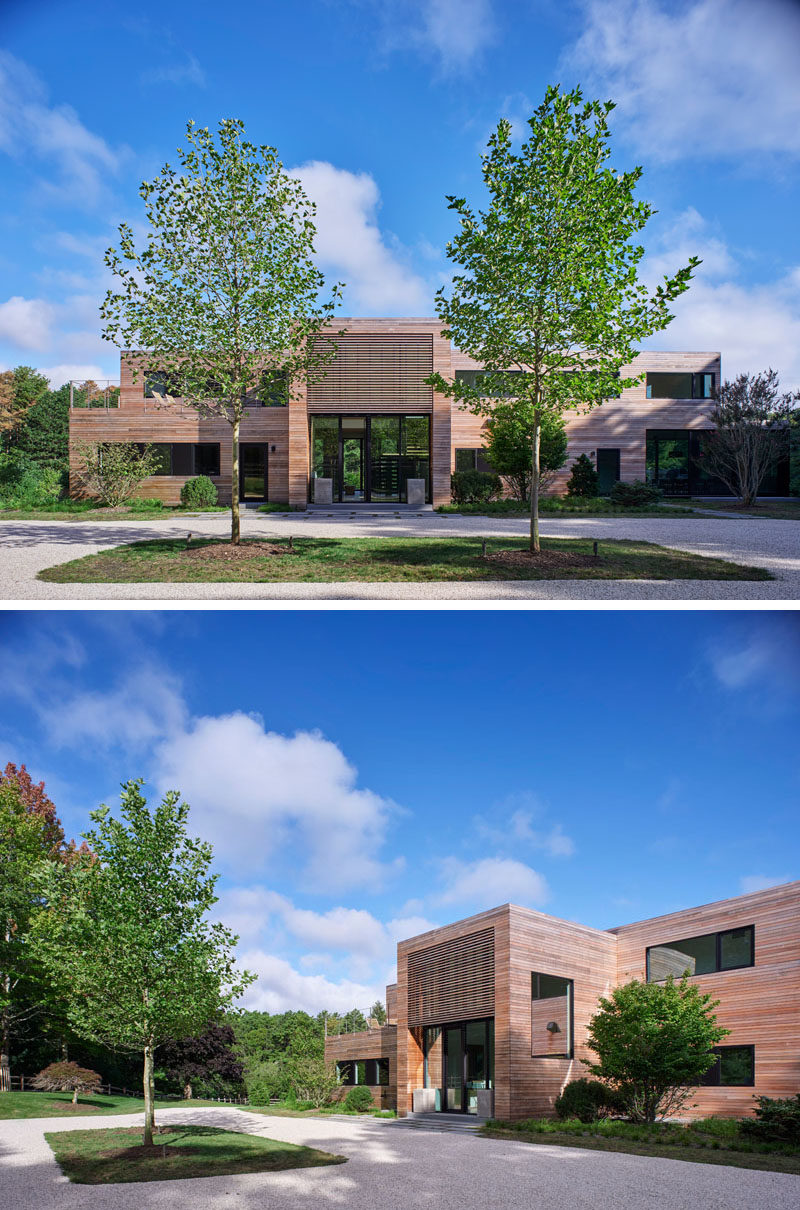 ---
Inside, the main social areas of the house, like the living room and dining room all share the same open room. Two fireplaces, one at each end of the room, and wood ceiling and flooring, add warmth to the space.
---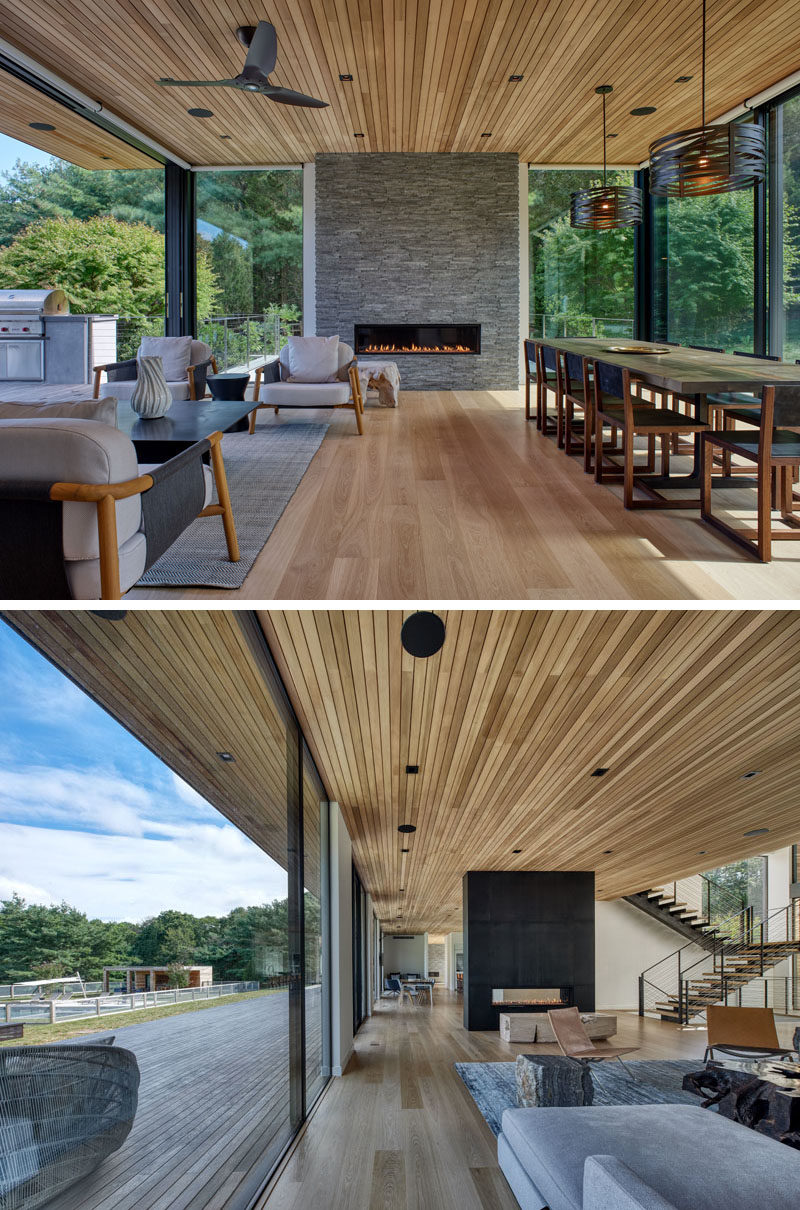 ---
The wood ceiling continues through to the kitchen, that has an expansive island. Sliding glass doors connect the main floor of the home with the patio and yard.
---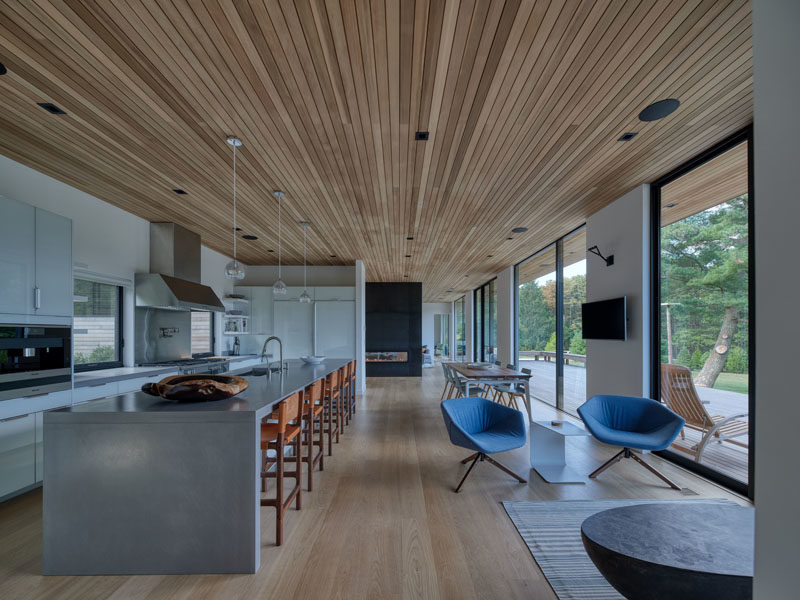 ---
Steps from the patio lead to a large grassy area, that then leads to the swimming pool and a pool house.
---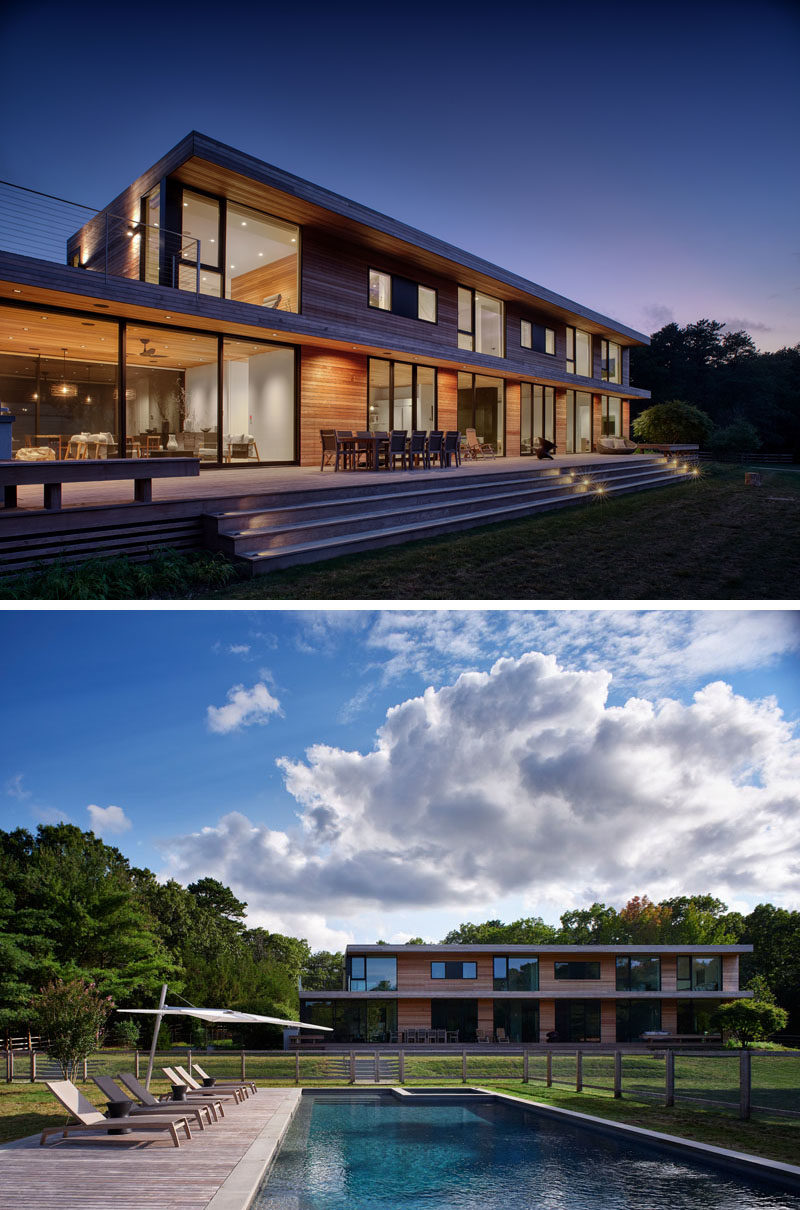 ---
Back inside the house and in one of the bedrooms, is a wood accent wall that complements the wood found throughout the house, and the bed frame. A large window provides a view of the yard and the trees in the distance.
---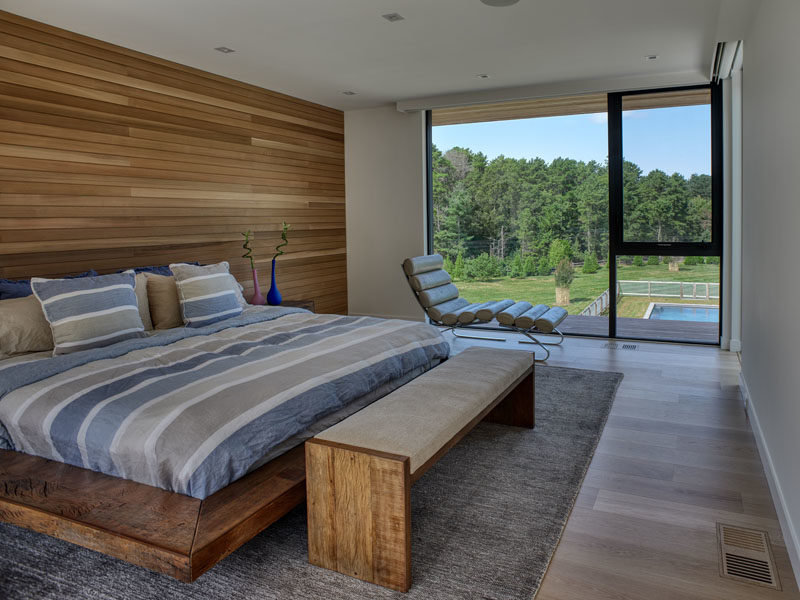 Photography by Matthew Carbone | Real Estate Development Firm: Dubrow Group | Architect: Studio 1:1 | Landscape Architect: Joe Tyree | Interior Decorator: Shaler Ladd Design Corporation
---
Get the contemporist daily email newsletter – sign up here