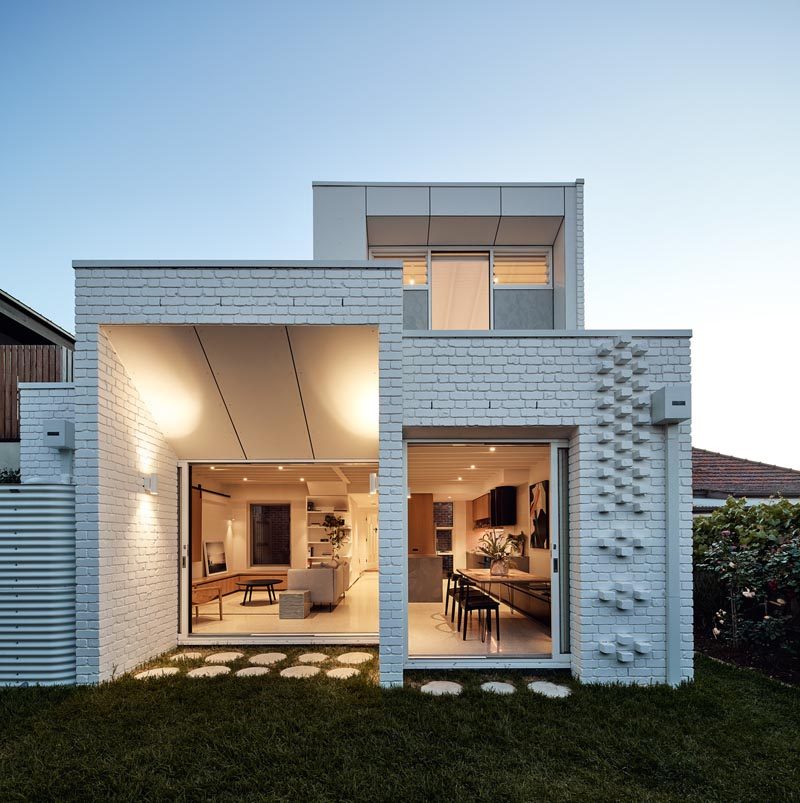 Architecture firm Atelier Red + Black, together with builder Kleev Homes, has recently completed a brick extension for a house in Northcote, a suburb of Melbourne, Australia.
Inspired by their client's childhood in Asia, where they were surrounded by brick, the new extension shines bright with it's painted and a patterned facade, providing a strong contrast to the red brick on the original house.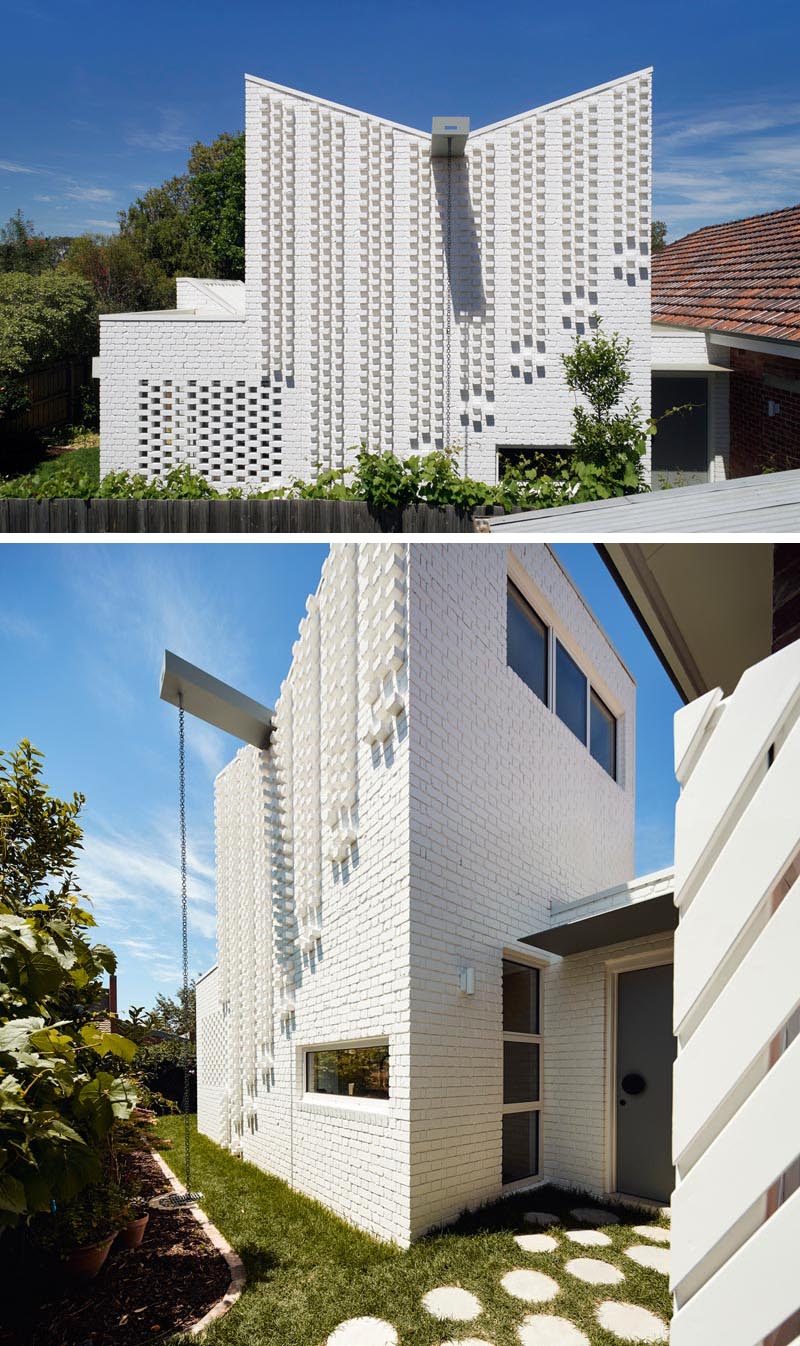 ---
Inside, there's a hallway that connects the new extension with the original house. Opposite the front door there are stairs that lead to a new second floor of the extension.
---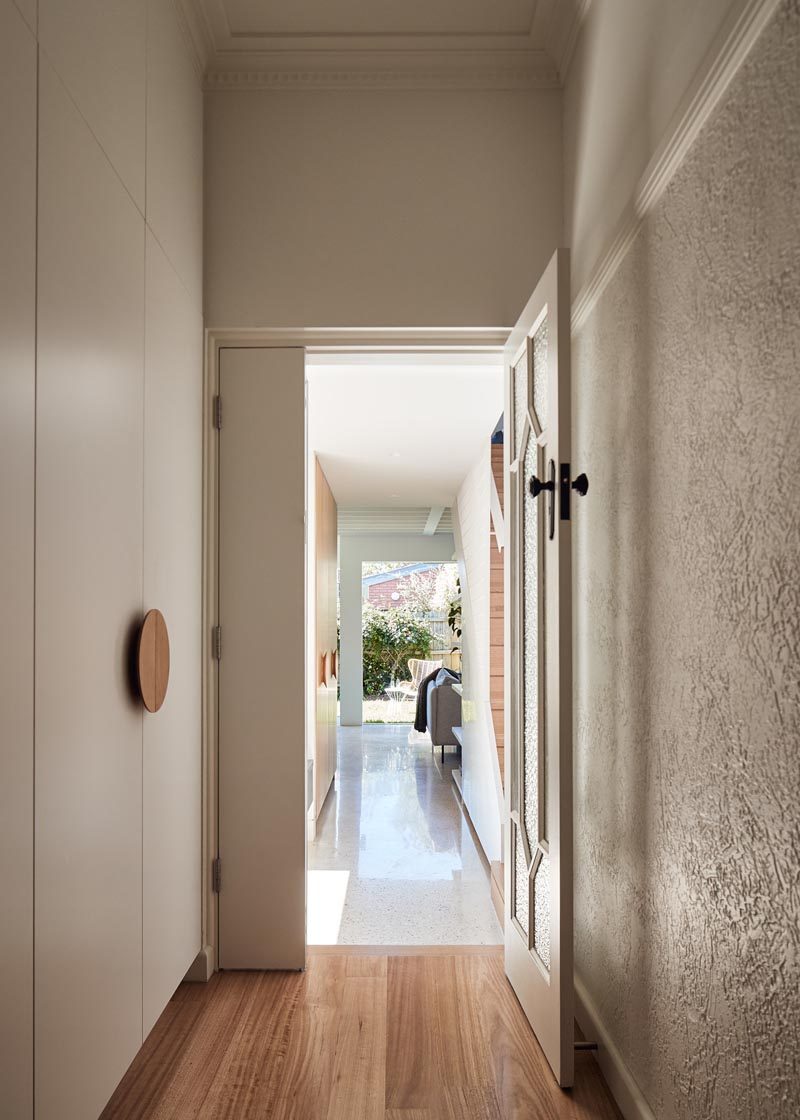 ---
The hallways open up to the new social areas of the house, like the living room, kitchen, and dining room. The living room features open shelving that wraps around the corner, while wood hangs from the rails and slides to reveal the TV.
---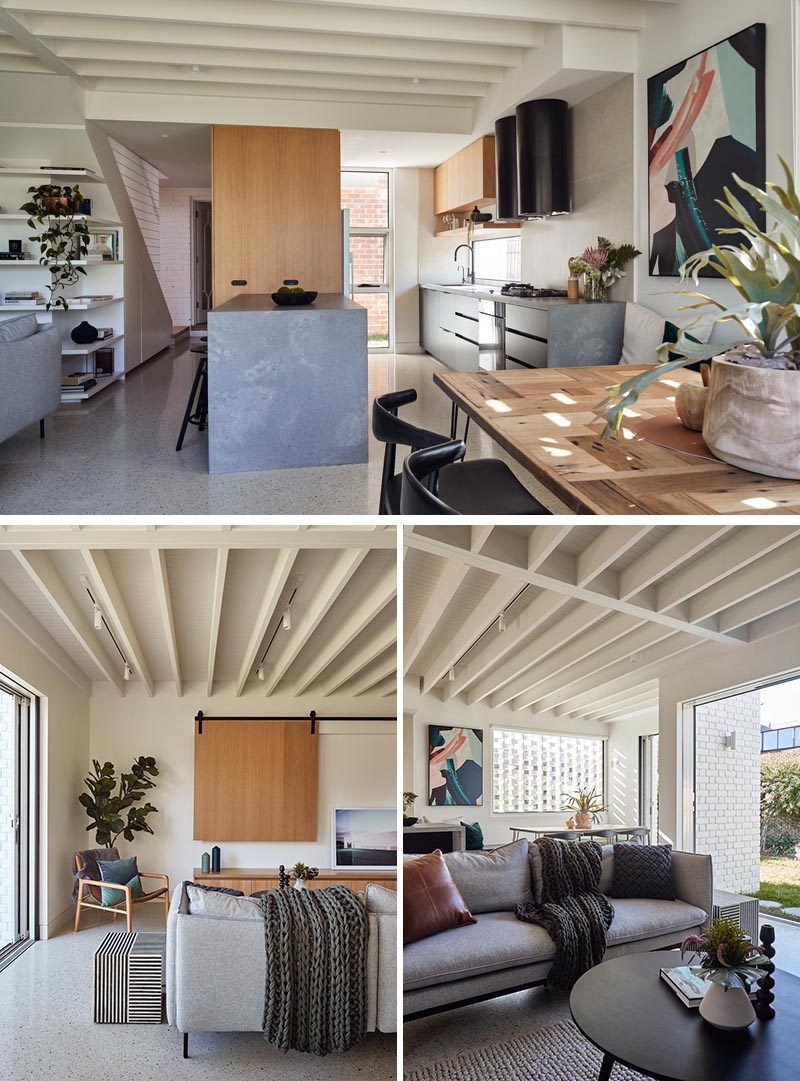 ---
The dining table is home to three black dining chairs on one side, and a long black banquette bench on the other.
---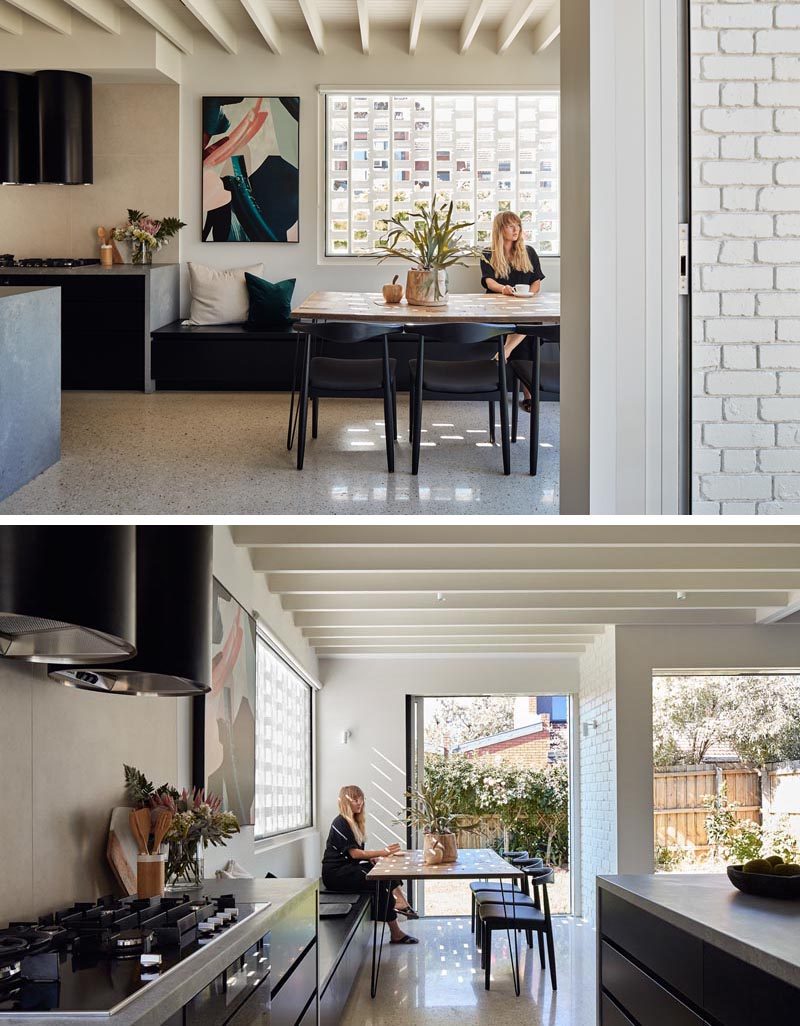 ---
Both the dining area and the living room open up to the yard, where floating concrete pavers have been used to eliminate the need for decking and concrete pathways.
---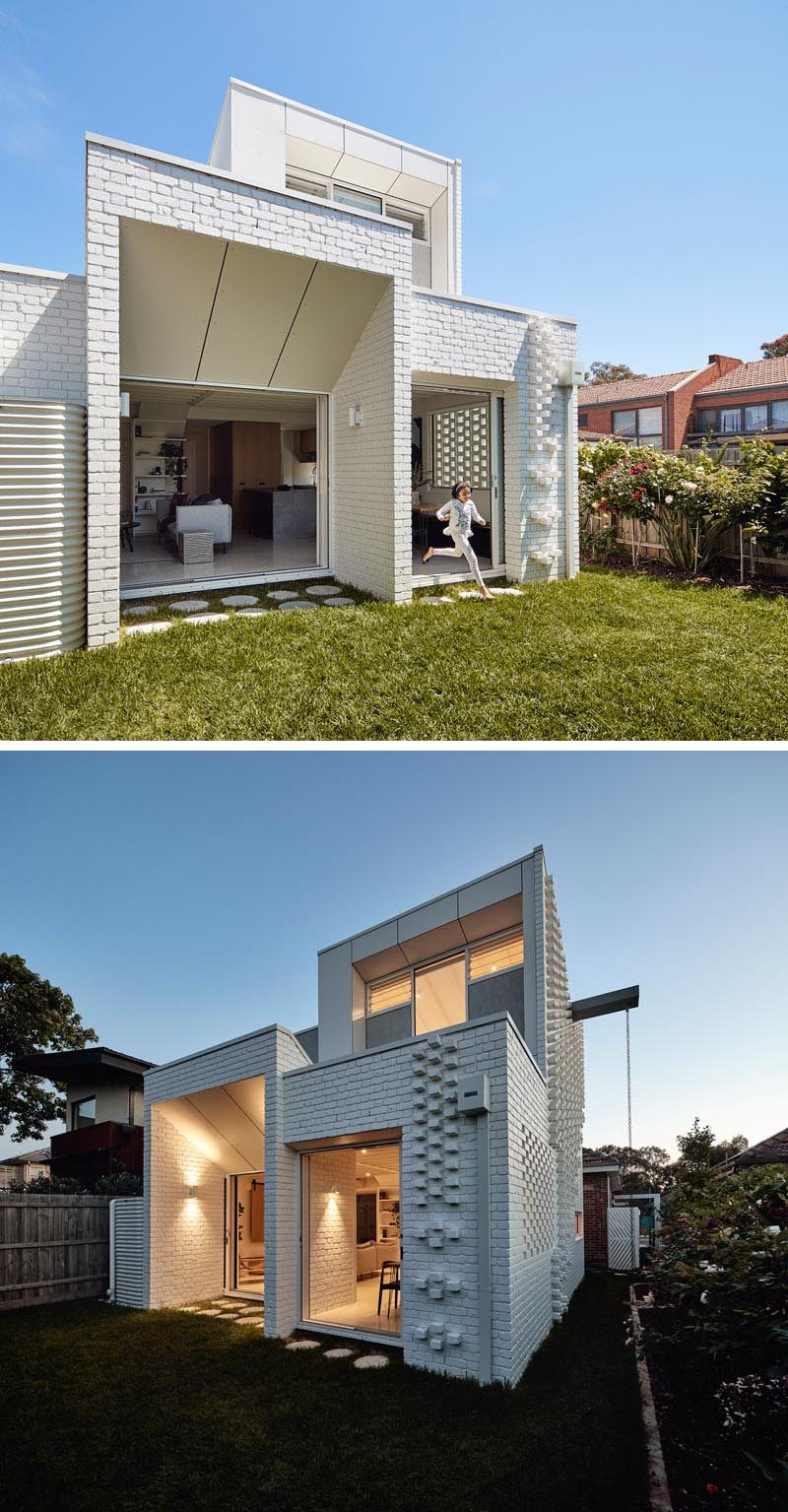 ---
On the second floor of the extension is a new bedroom. A single large window with views of the neighborhood is flanked by smaller louver windows that help with air flow.
---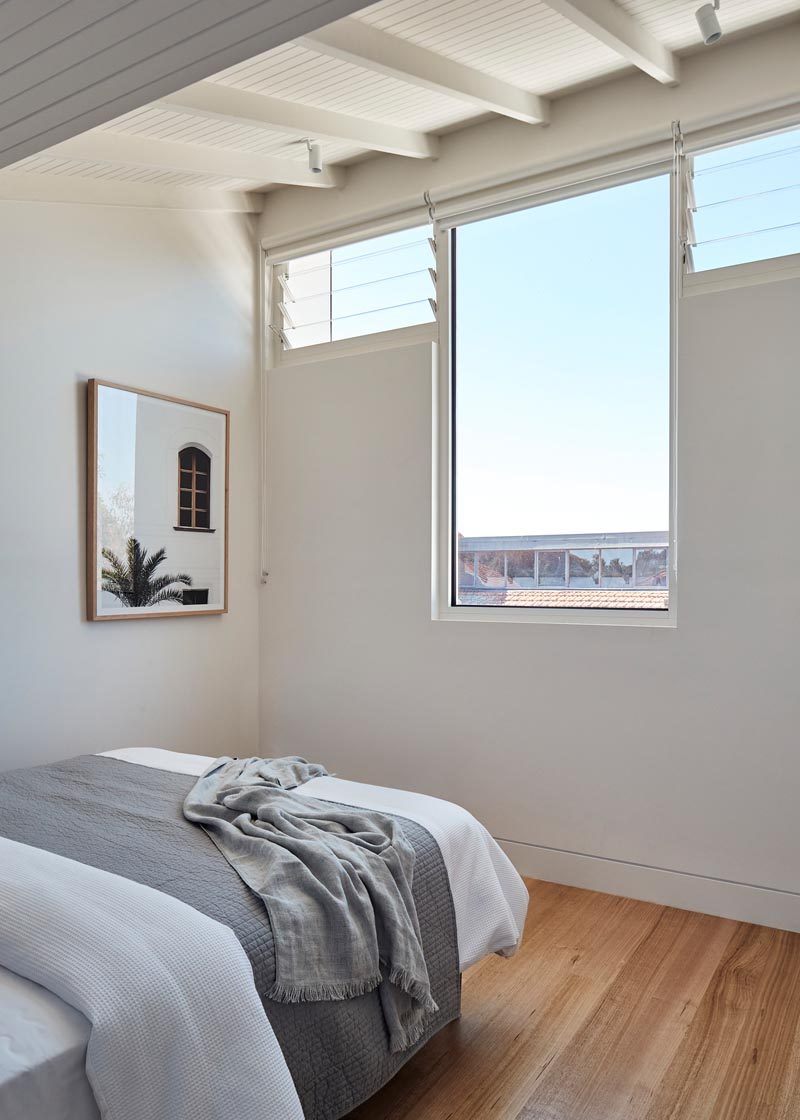 ---
An en-suite bathroom has a high sloped ceiling, grey walls, and a large wall-mounted floating cabinet with a mirrored front that sits above the wood vanity.
---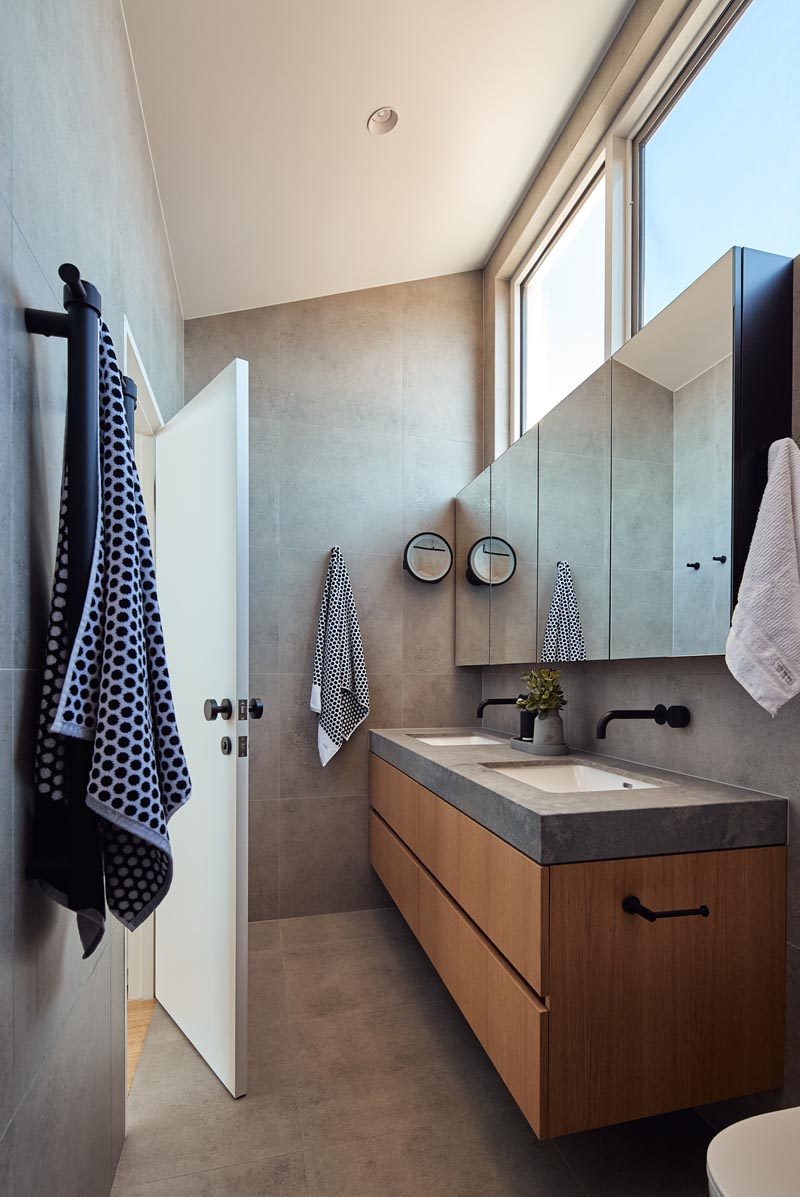 ---
To learn more about this house, watch the following video.