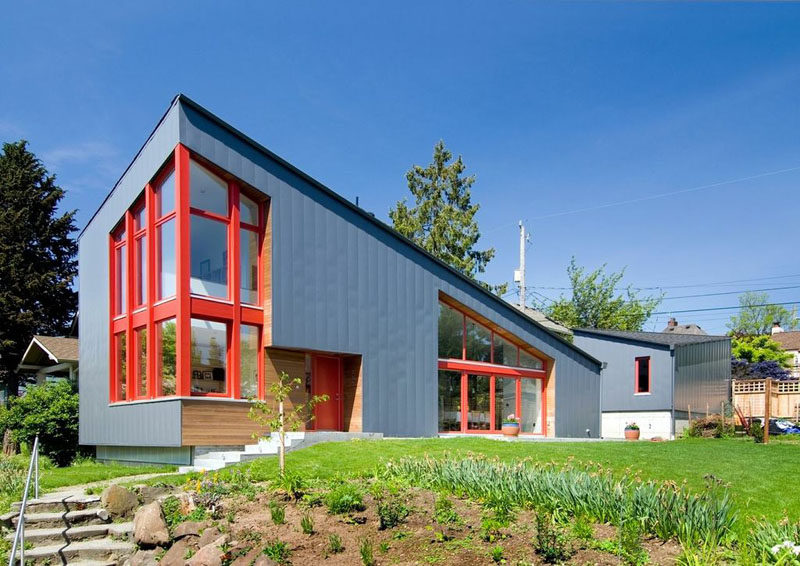 Stettler Design together with Paul Michael Davis Architects, have recently completed a new house in Seattle, Washington, that has a sloped roof and large windows that look out over the neighborhood.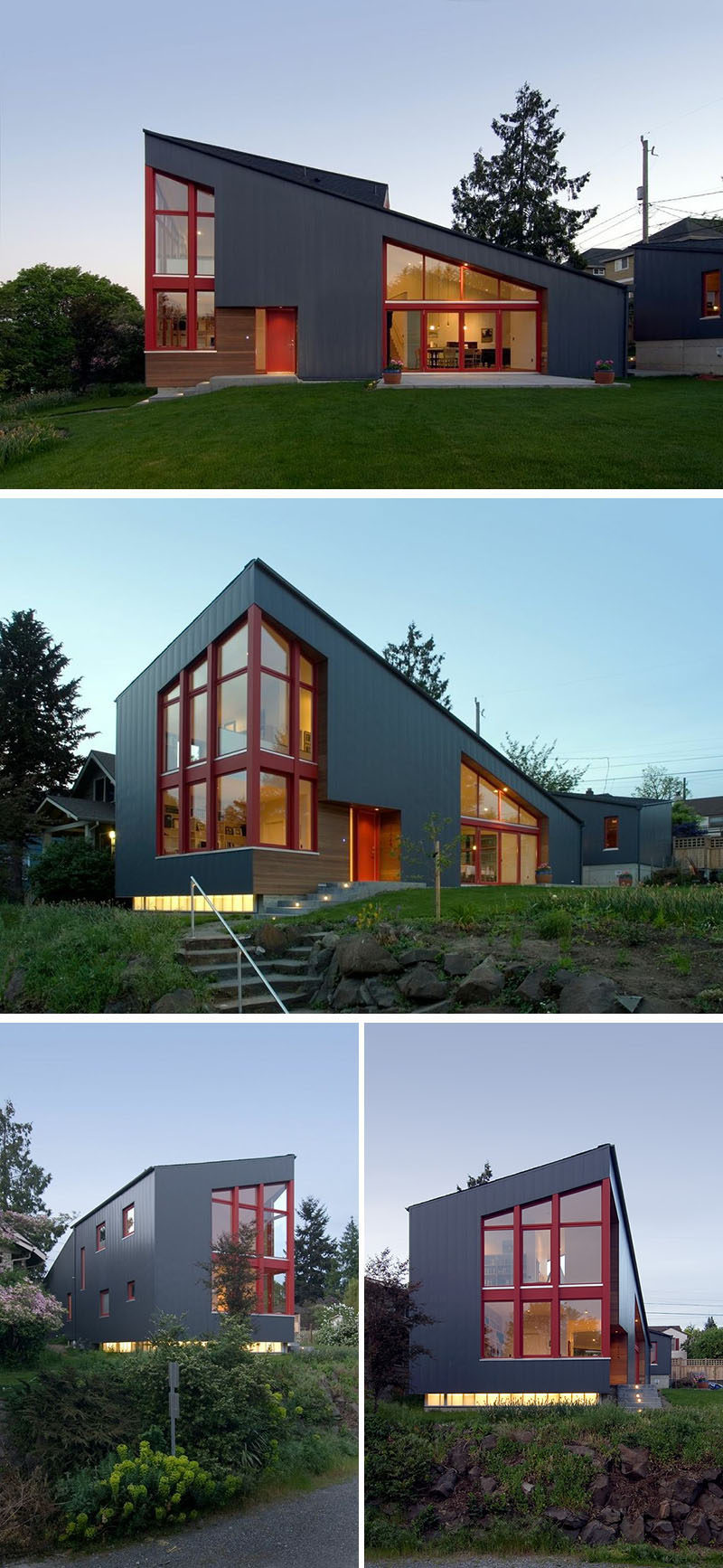 ---
The exterior of the house has wood accents that wrap around the bright window frames, while concrete steps lead to the front door.
---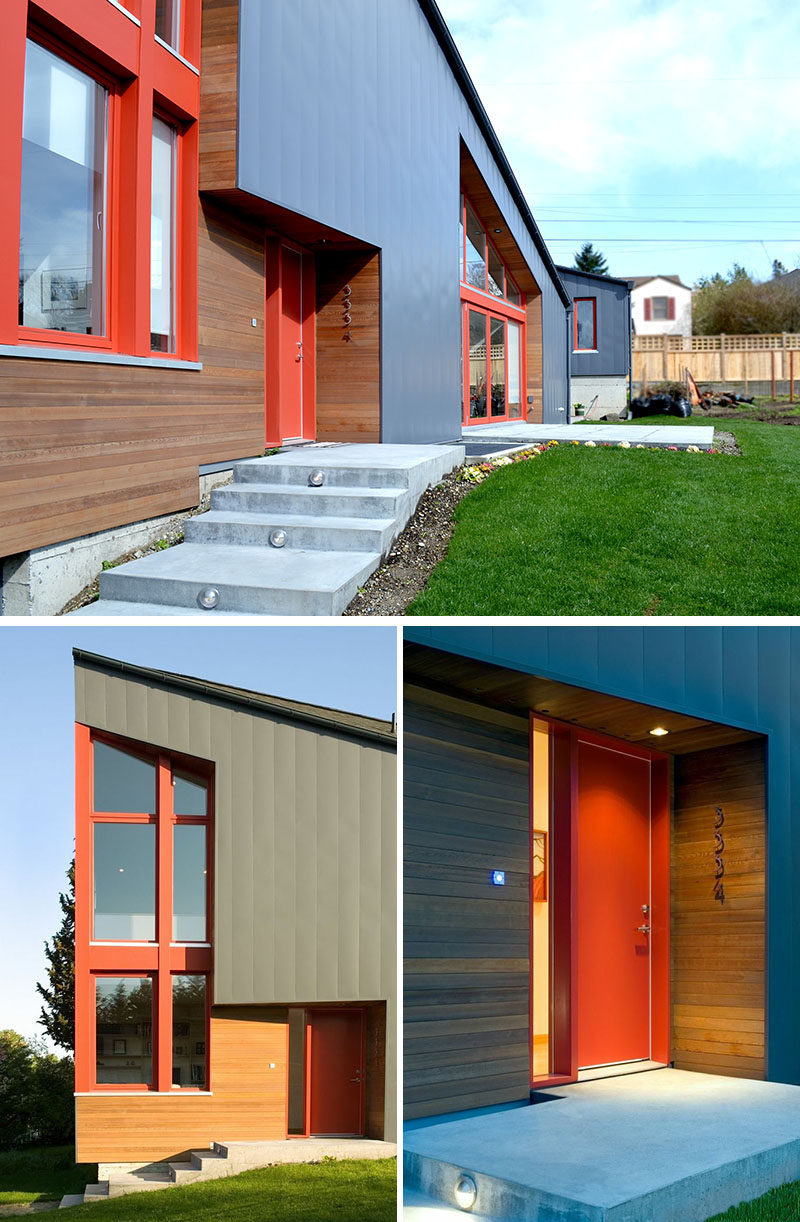 ---
Stepping inside, the interior of the home is lofty with double-height ceilings and white walls.
---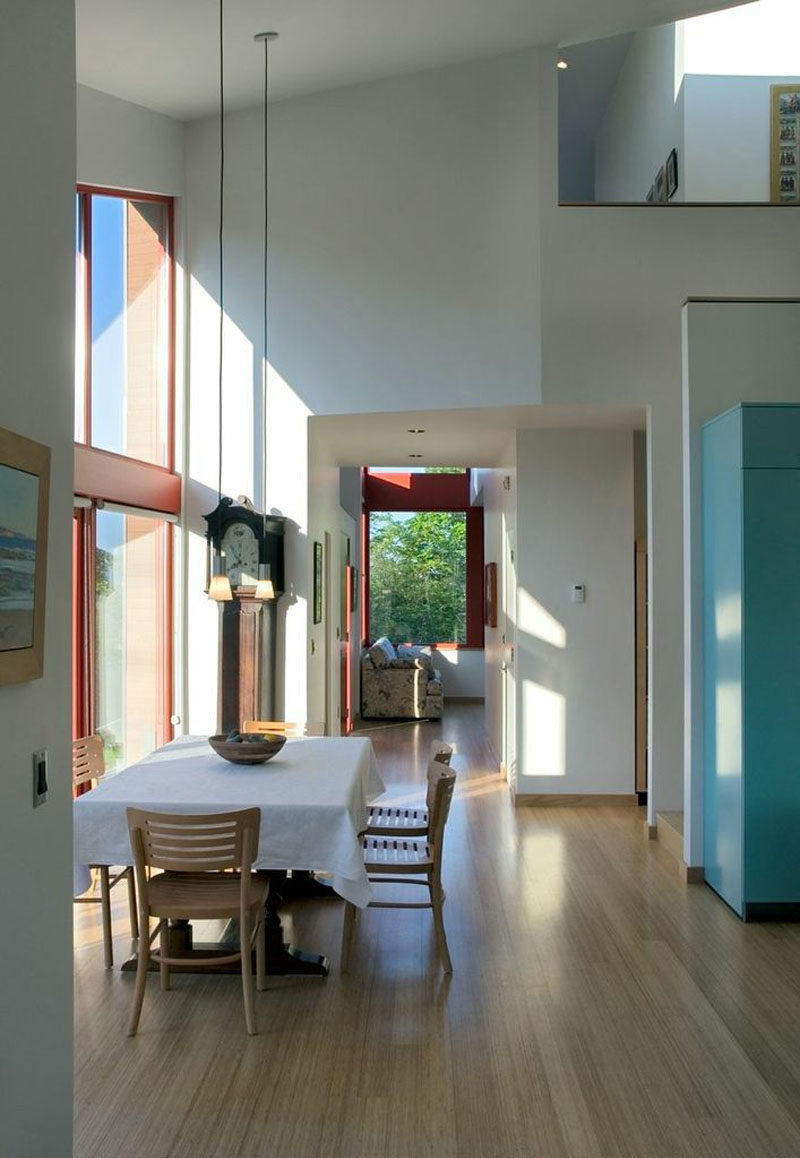 ---
The main floor of the home has the kitchen, living room and dining room. Soft blue kitchen cabinets add a pop of color to the open floorplan.
---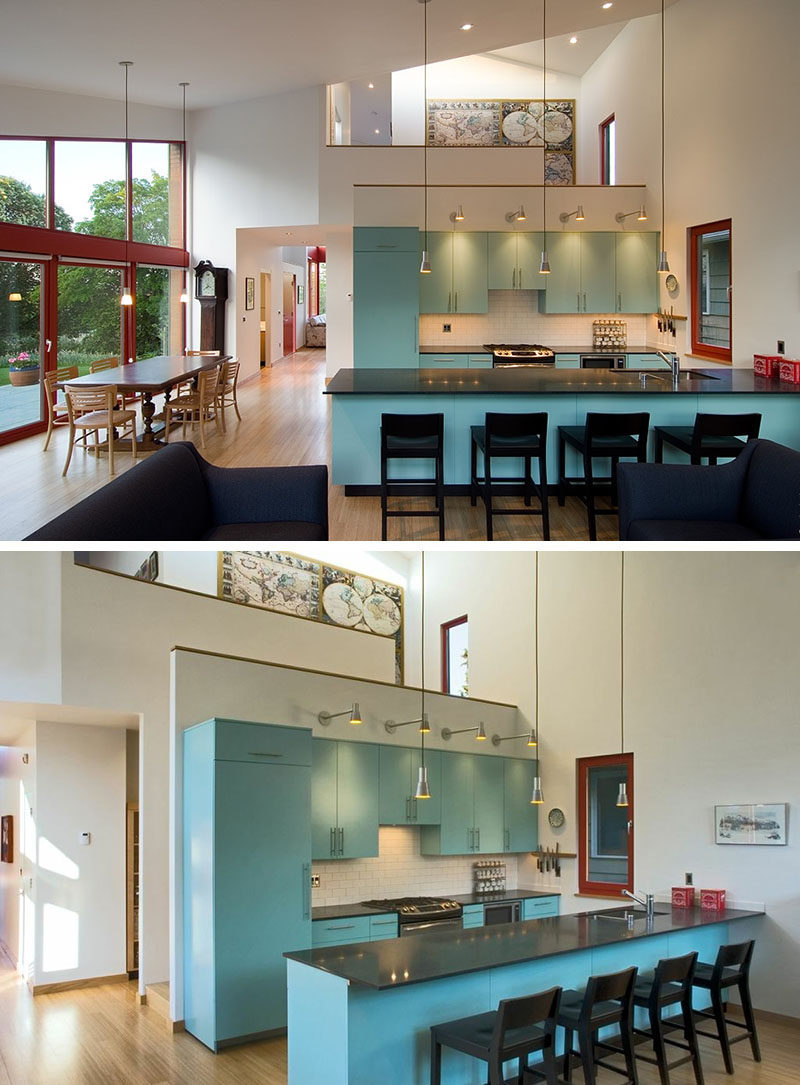 ---
A small backyard is located of the living room, with large doors providing access to the outdoor space.
---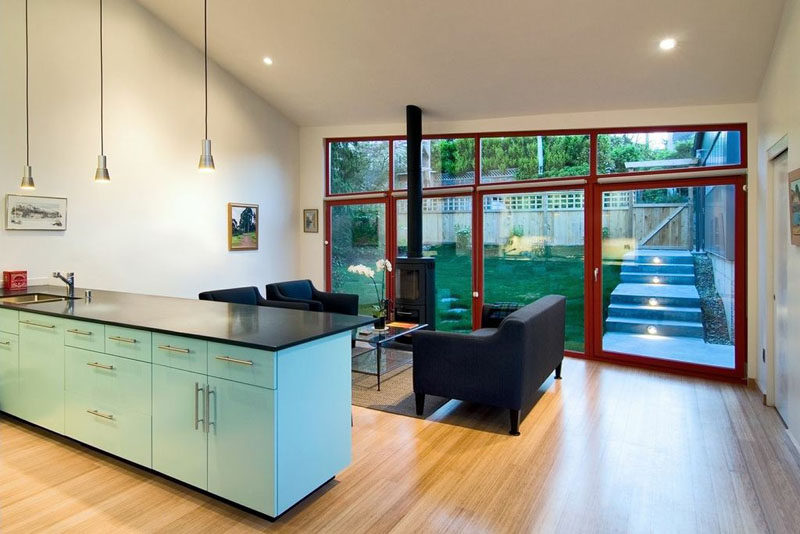 ---
Down the hallway from the kitchen and at the front of the home is a library with wood bookshelves as well as a separate bedroom and bathroom.
---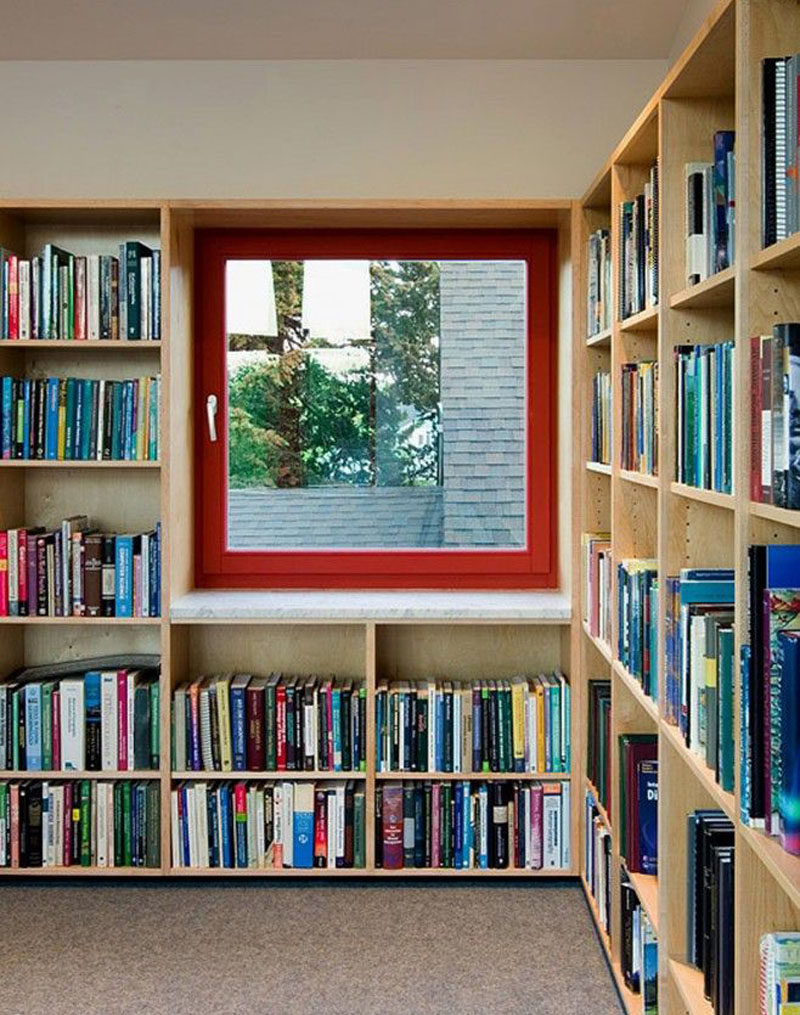 ---
Between the library and kitchen are stairs that lead down to the basement, or up to the second floor where there's another bedroom, bathroom and an office.
---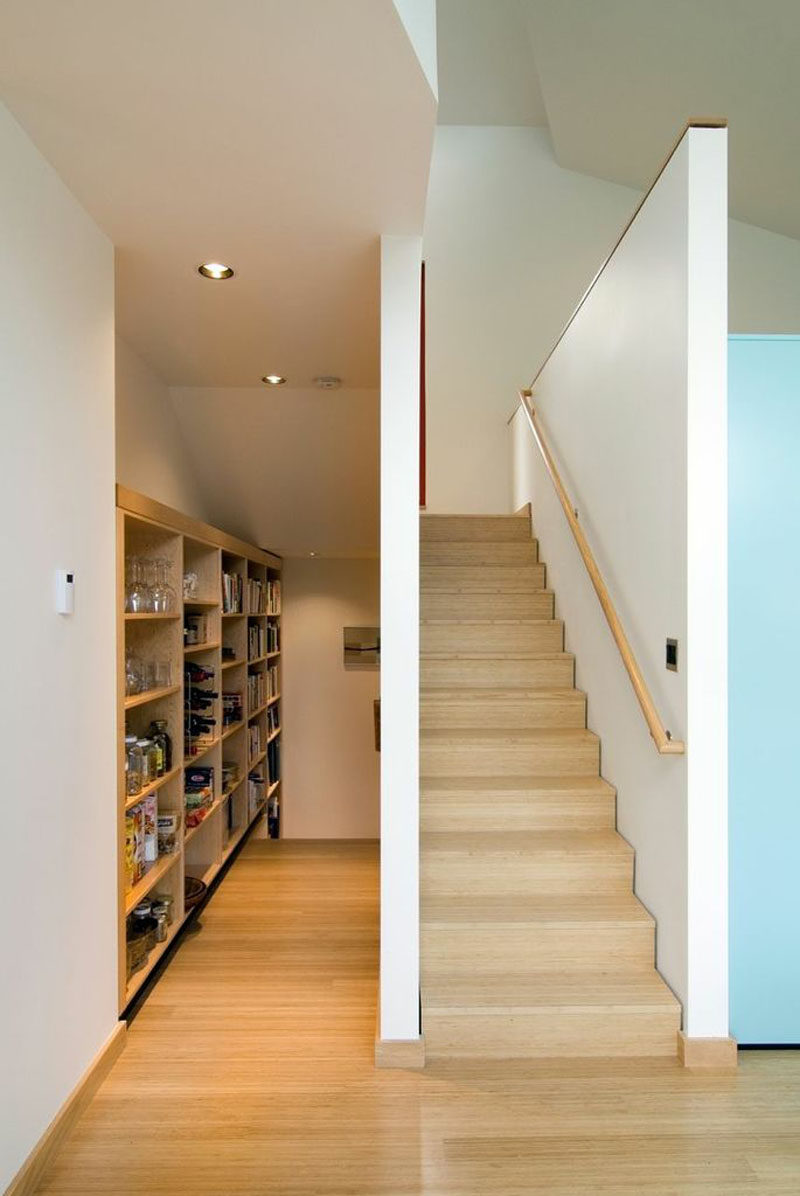 ---