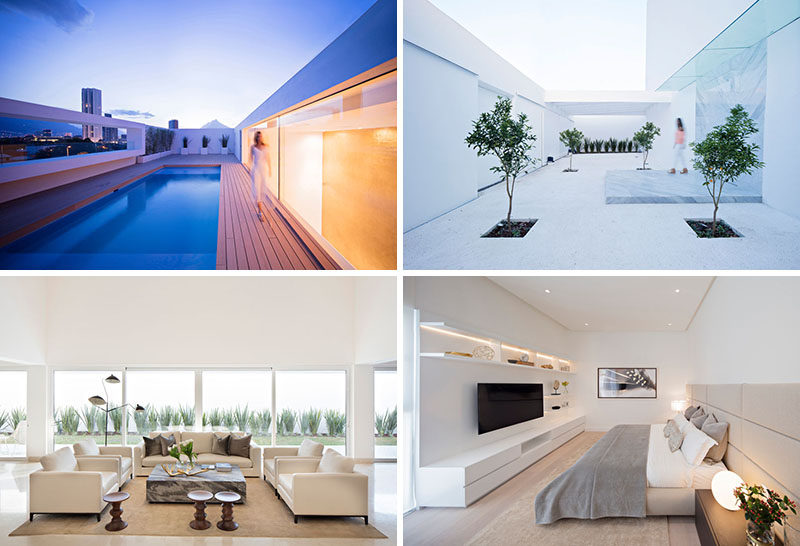 GLR Arquitectos together with Architect Alberto Campo Baeza, have designed this bright, white, modern home in Monterrey, Mexico, that's a tribute to Luis Barragán, a great Mexican architect whose designs had a strong presence of light.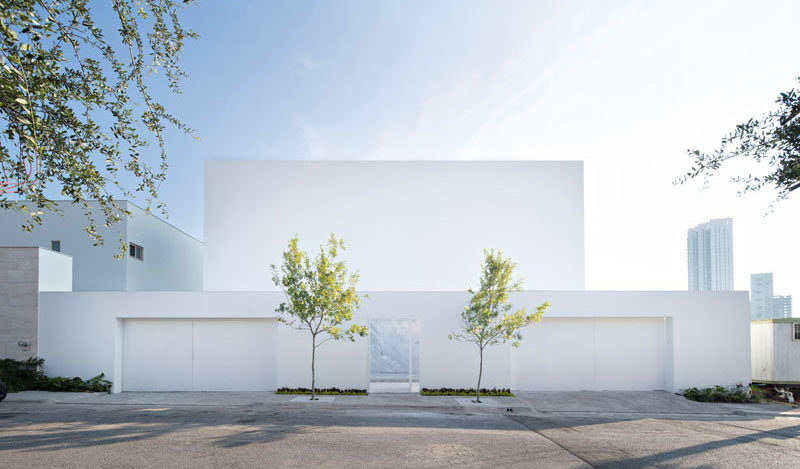 ---
Stepping off the street, you enter a courtyard before making your way inside the home.
---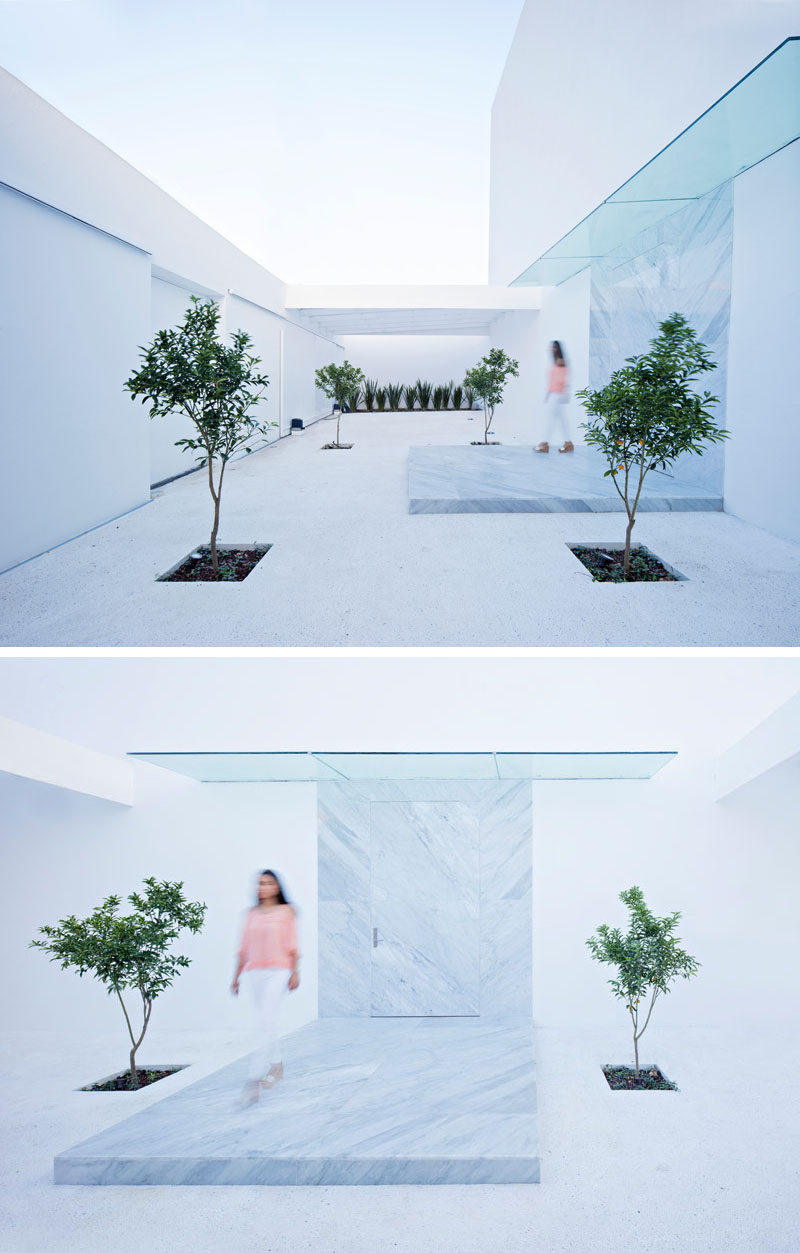 ---
Inside the home, the entryway has been kept simple with an art piece and a bench.
---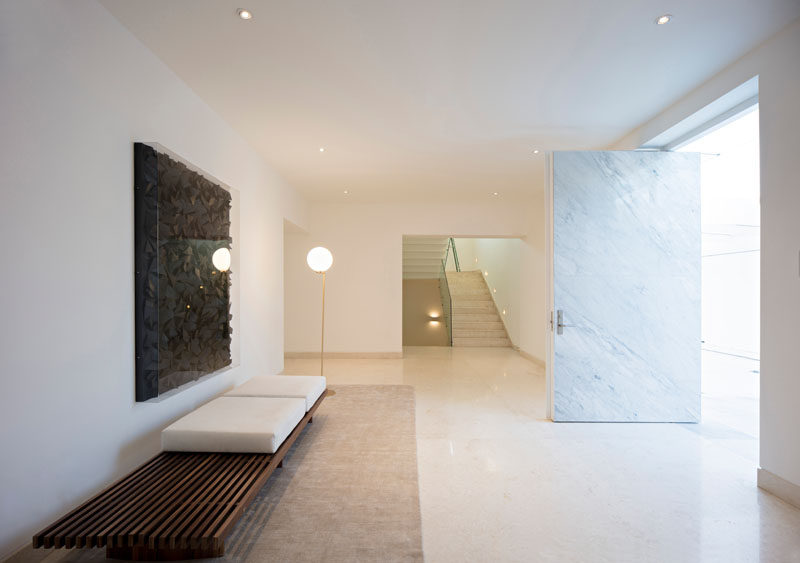 ---
All of the shared spaces are located on the ground floor of the home. A casual living room is located next to the kitchen that has a built-in dining table.
---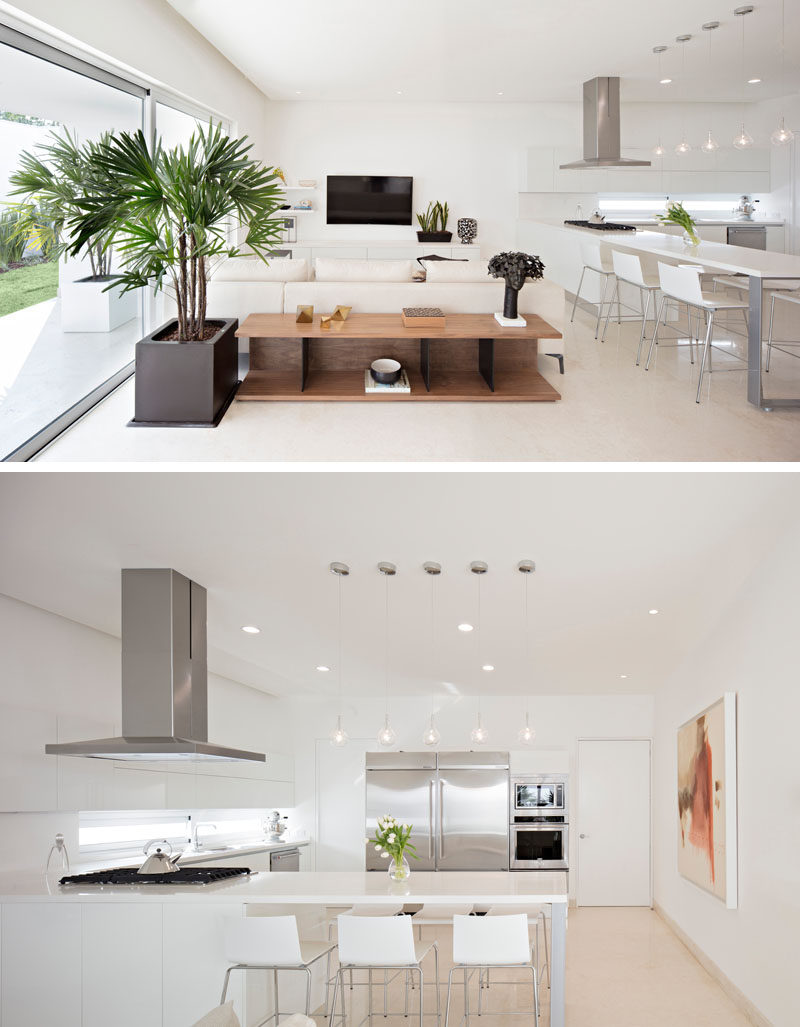 ---
Just off the living room and the kitchen is a linear backyard that runs the length of the house. A covered patio area provides space to relax in the shade.
---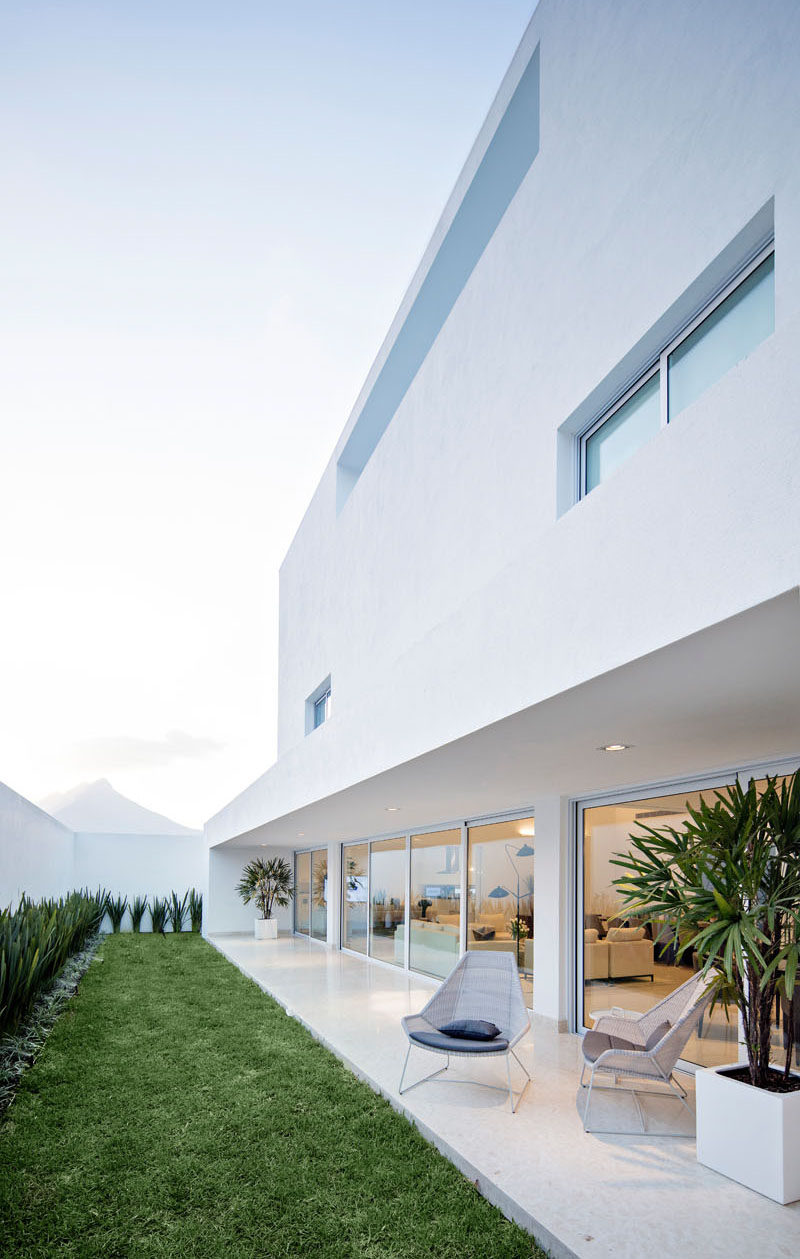 ---
Back inside and next to the casual living room is a sitting area that has a double height ceiling that becomes the center of the home.
---
---
Next to the sitting area is a mirrored bar with wine storage and an island with stool seating.
---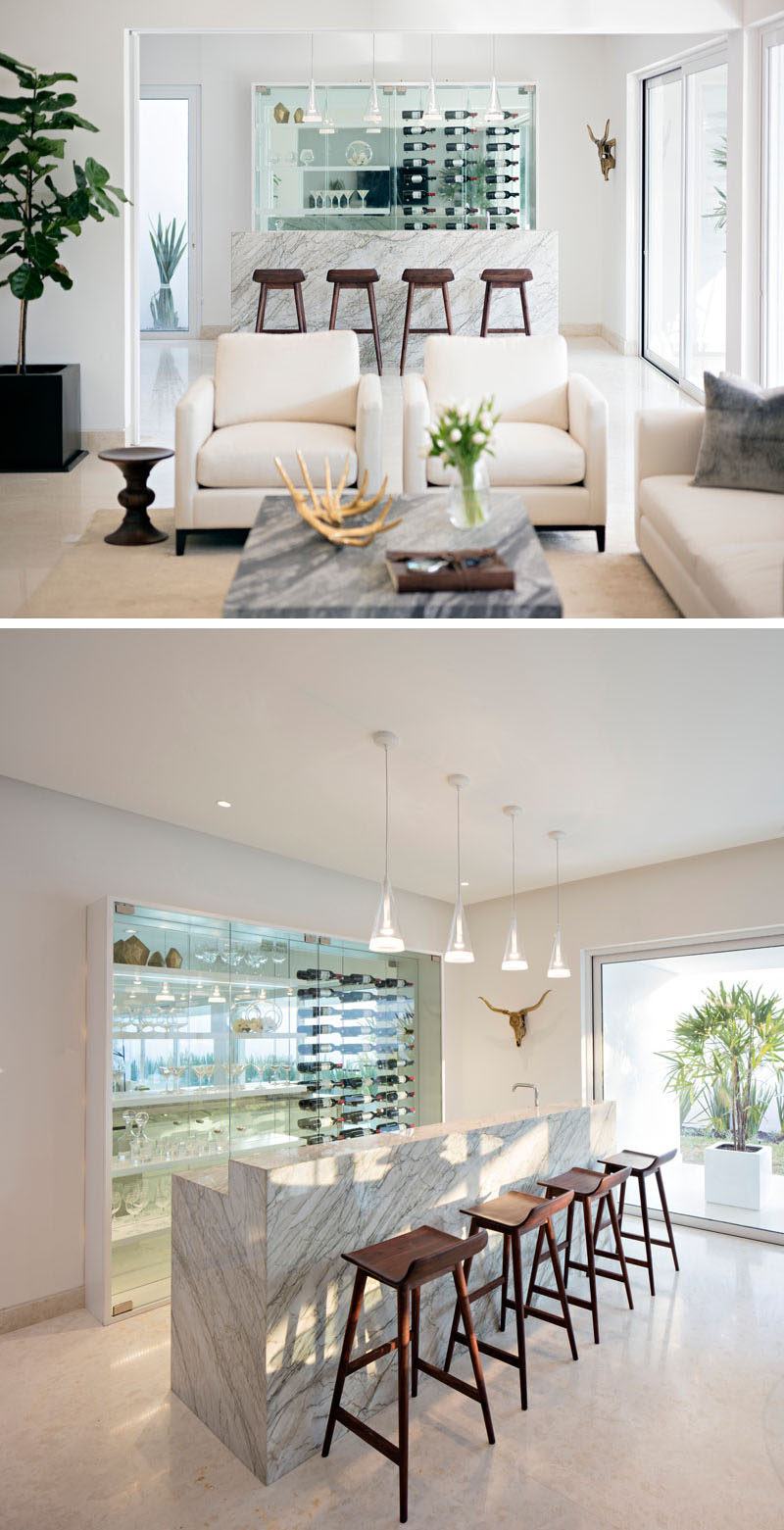 ---
The dining room is also located in the same space as the sitting area with a view of a large gold wall that's a bright pop of color in this home.
---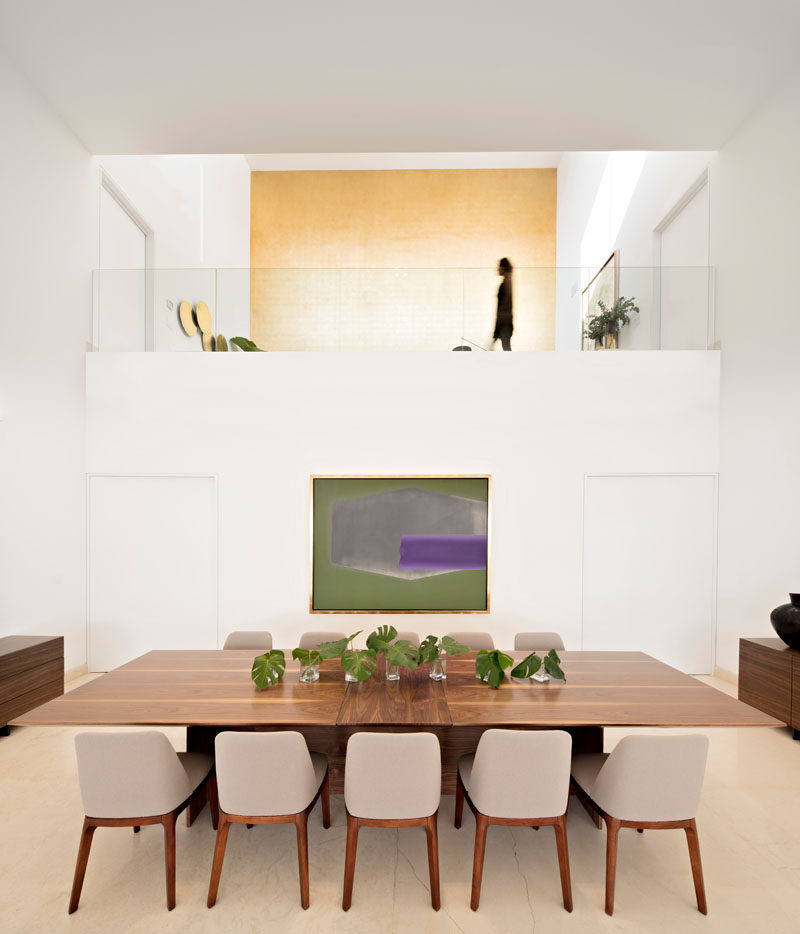 ---
Upstairs, the wall of the reading area is covered in a golden sheet that's a tribute to artist Mathias Goeritz. When the sun is shining, the gold reflects the glow into the main floor of the home.
---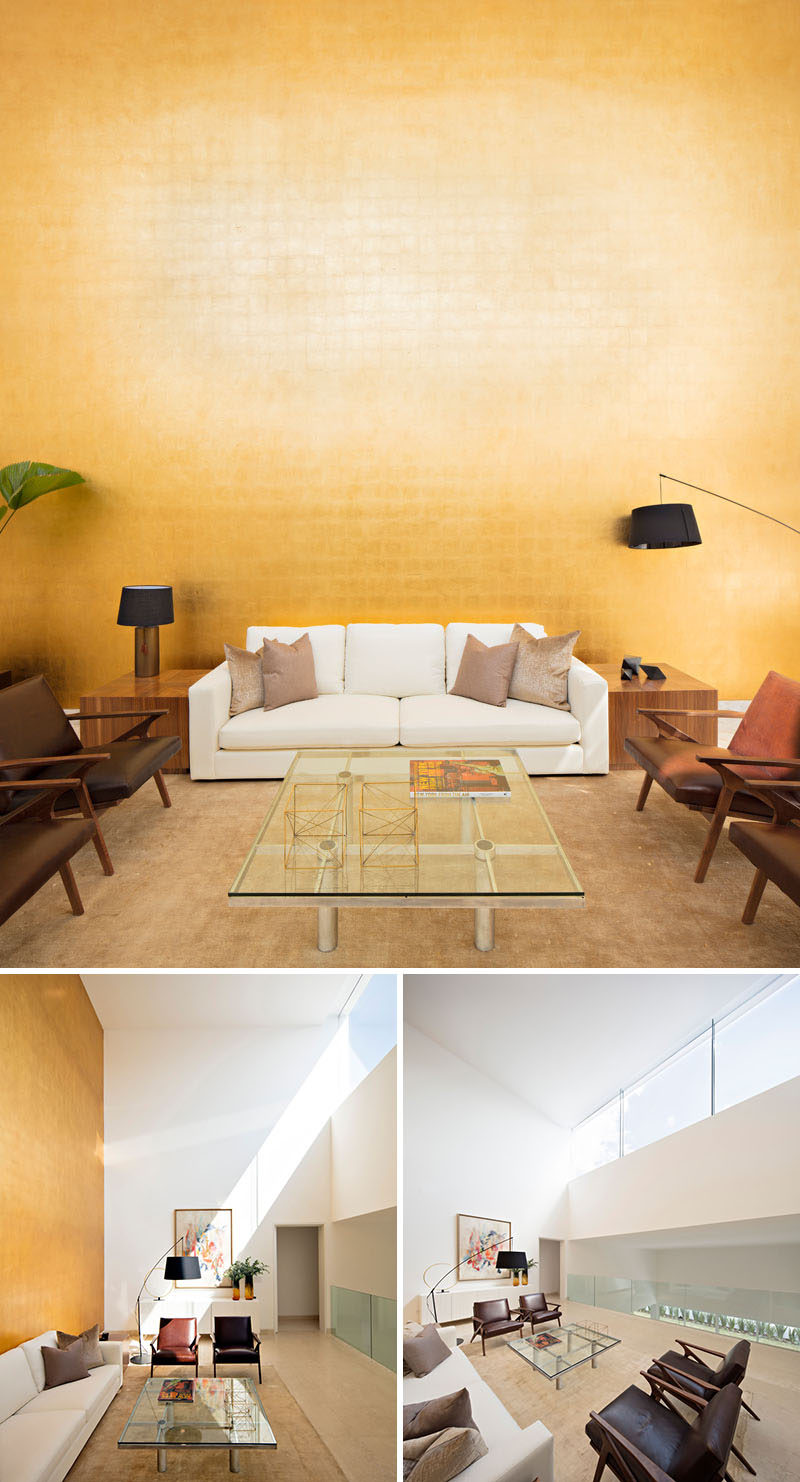 ---
Apart from the reading area, there are also bedrooms on this level of the home. In this bedroom, horizontal lines have been used throughout in the headboard and wall storage unit helping to make the room feel larger.
---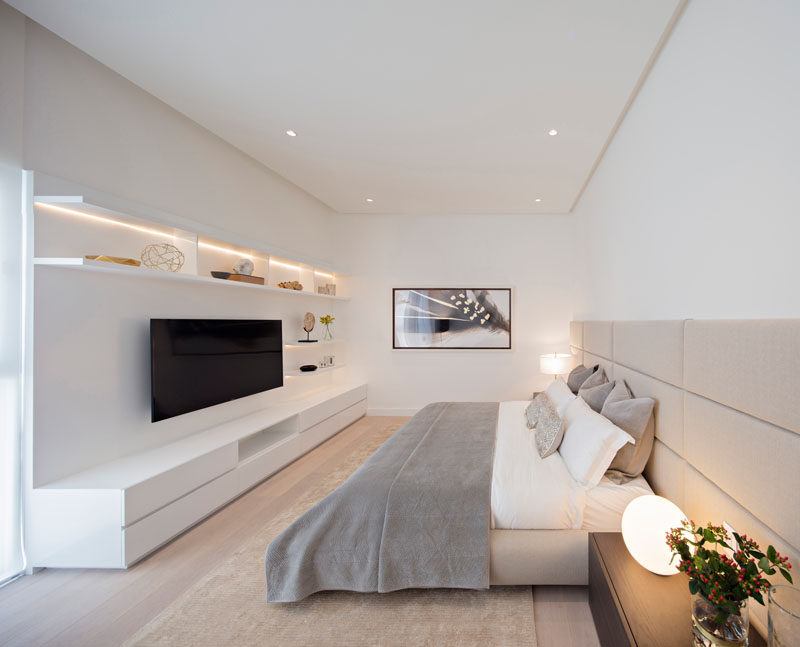 ---
In this bedroom, soft grays and white walls create a calming atmosphere.
---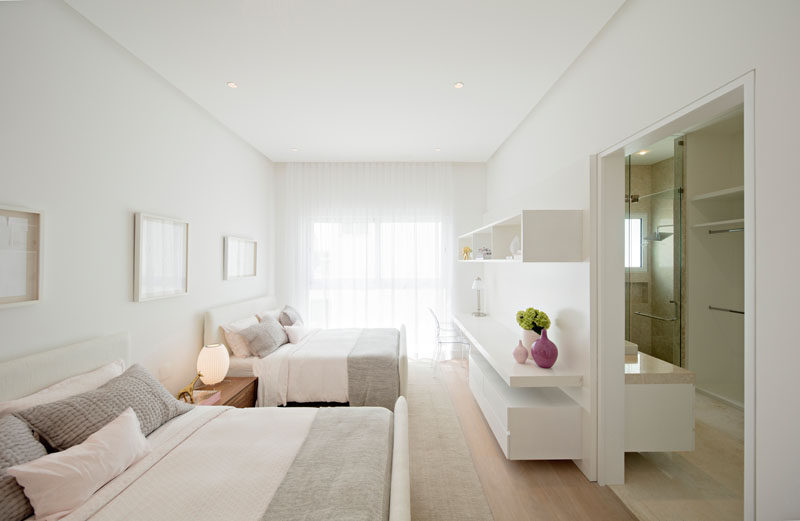 ---
And in this bedroom, there's a more masculine touch, creating by using darker grays, a black and white photo, and a bold leather chair.
---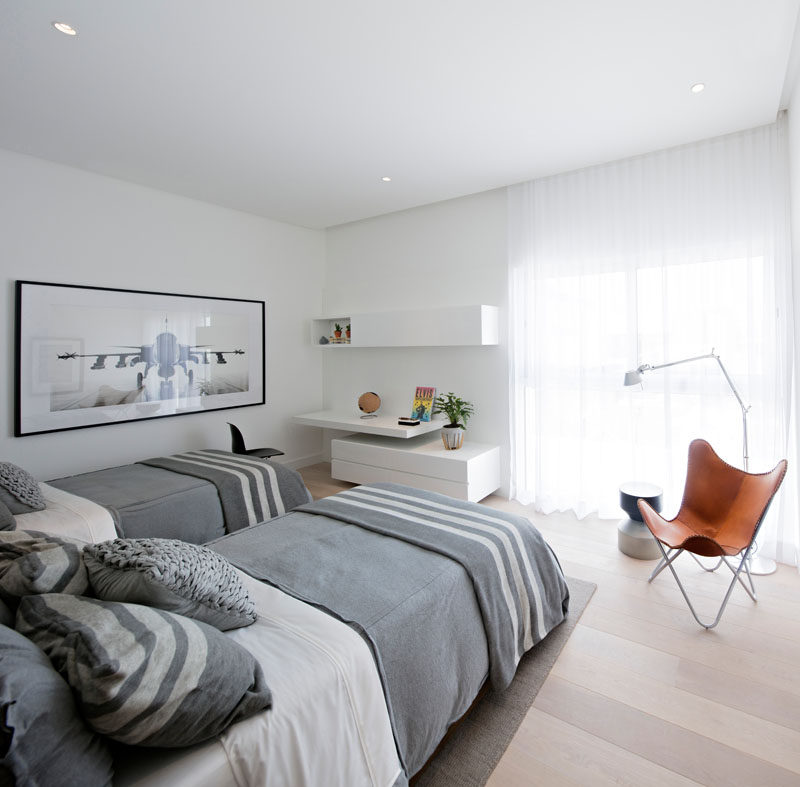 ---
In this bathroom, stone covers the walls and a back-lit mirror creates soft ambient lighting.
---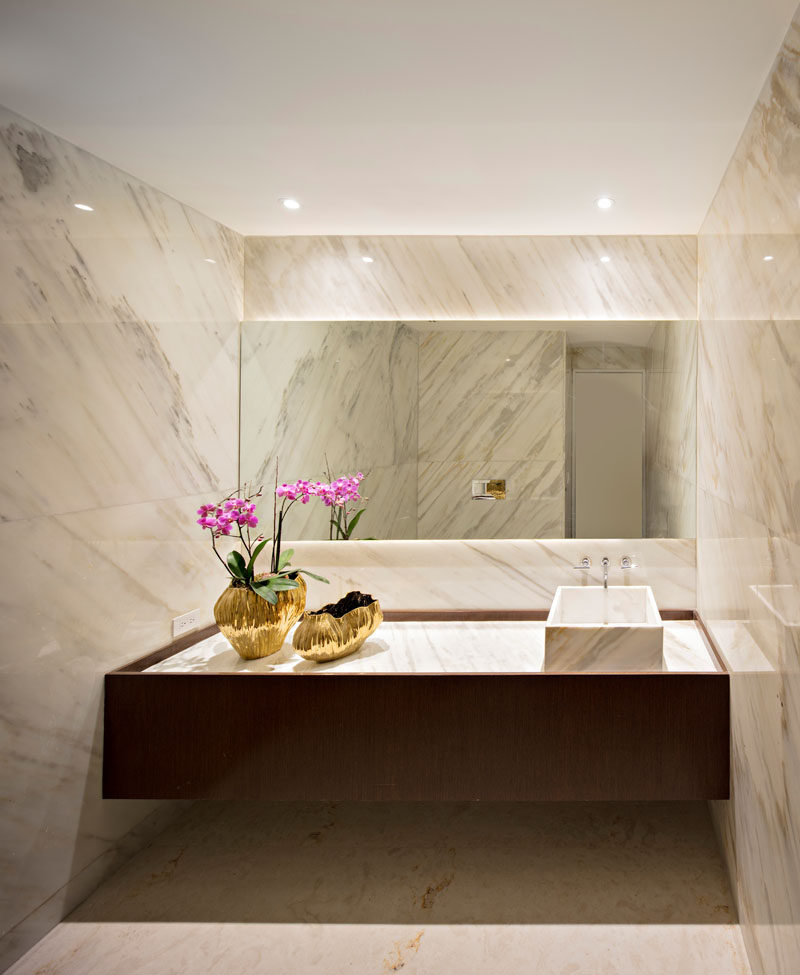 ---
On the rooftop of the home is the pool, with one side of the pool deck looking into the reading area and gold sheet wall, with the other side providing views of the Sierra Madre Oriental mountain range.
---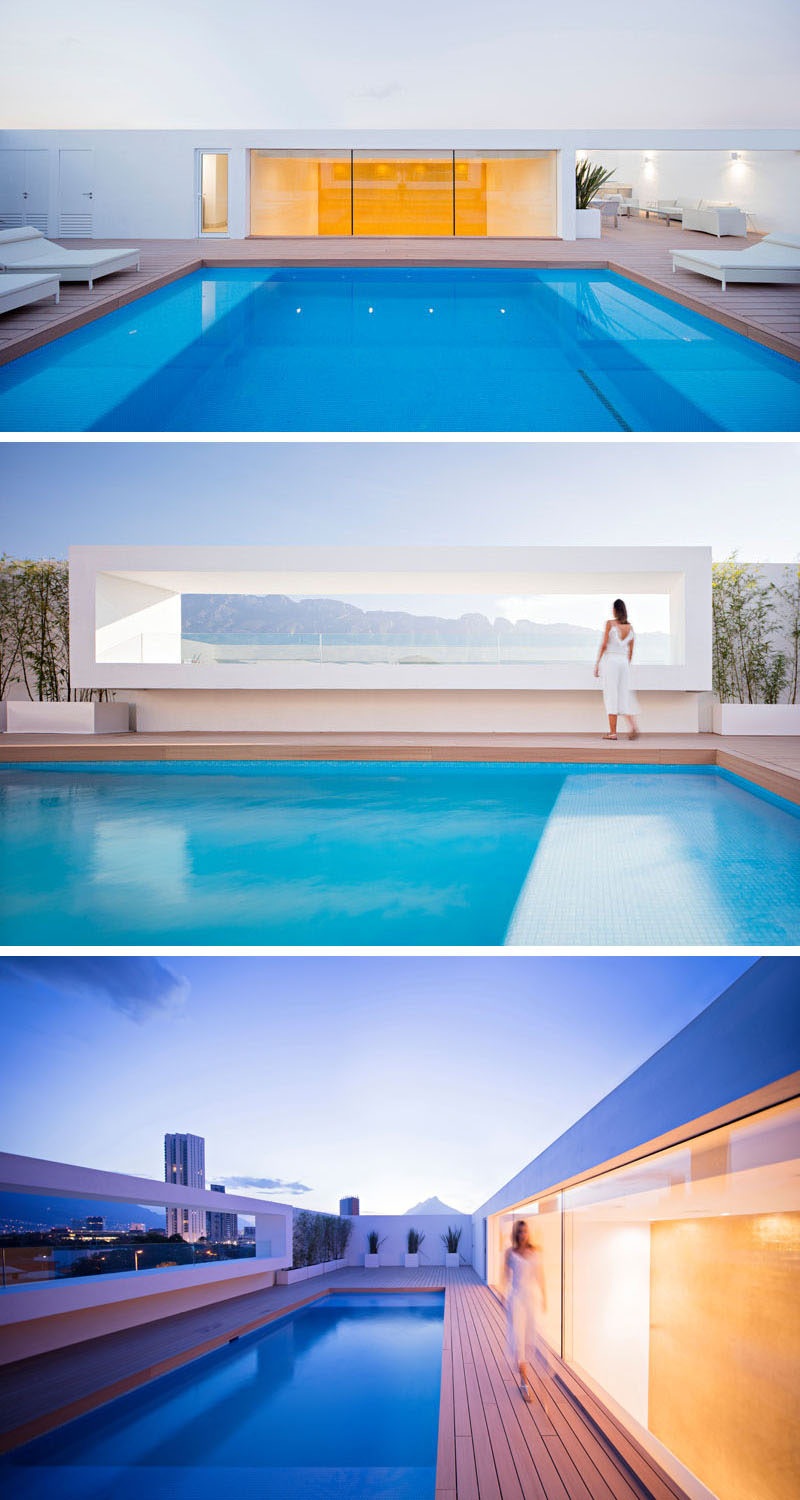 ---
Here's a look at a couple of different angles of the all-white exterior of the home.
---