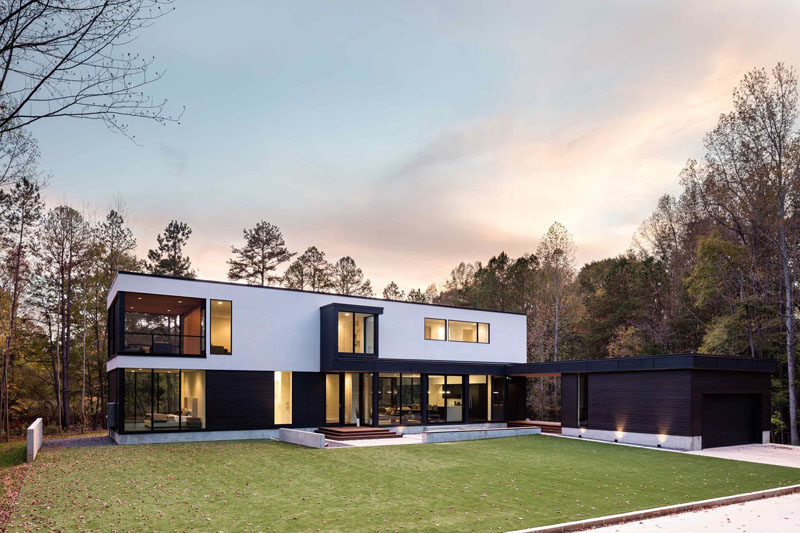 Architecture firm in situ studio, have designed a new modern house that's surrounded by the forest and overlooks a pond in Matthews, North Carolina.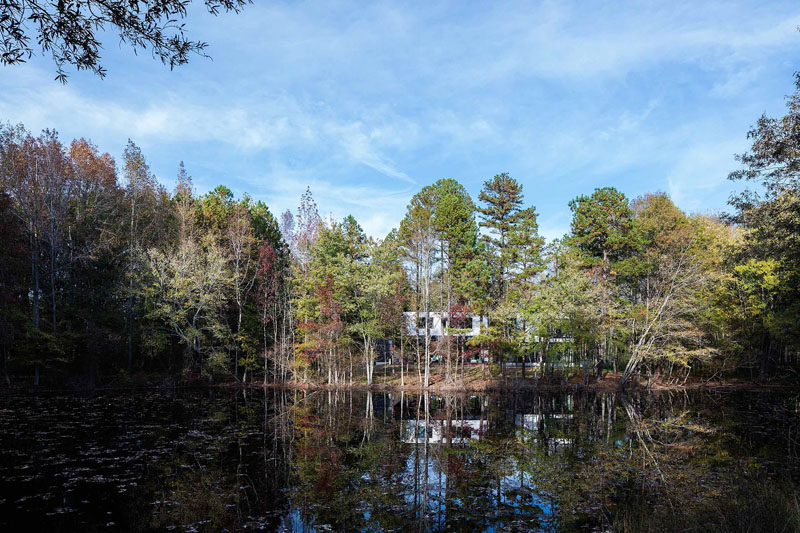 ---
At the front of the home there's a covered walkway from the garage to a side entry, while a paved pathway leads to the front door.
---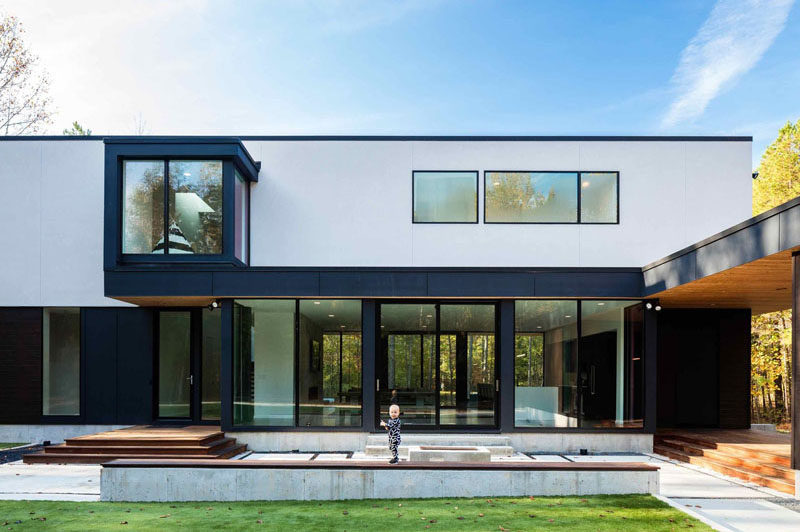 ---
At the rear of the home there's plenty of windows and an overhang covers an outdoor entertaining area.
---

Photography by Keith Isaacs
---
Inside the living room and kitchen share the same space. The living room has the tv mounted on an exposed concrete wall that also features a fireplace, while the kitchen has a large island with seating, dark grey cabinets and white countertops.
---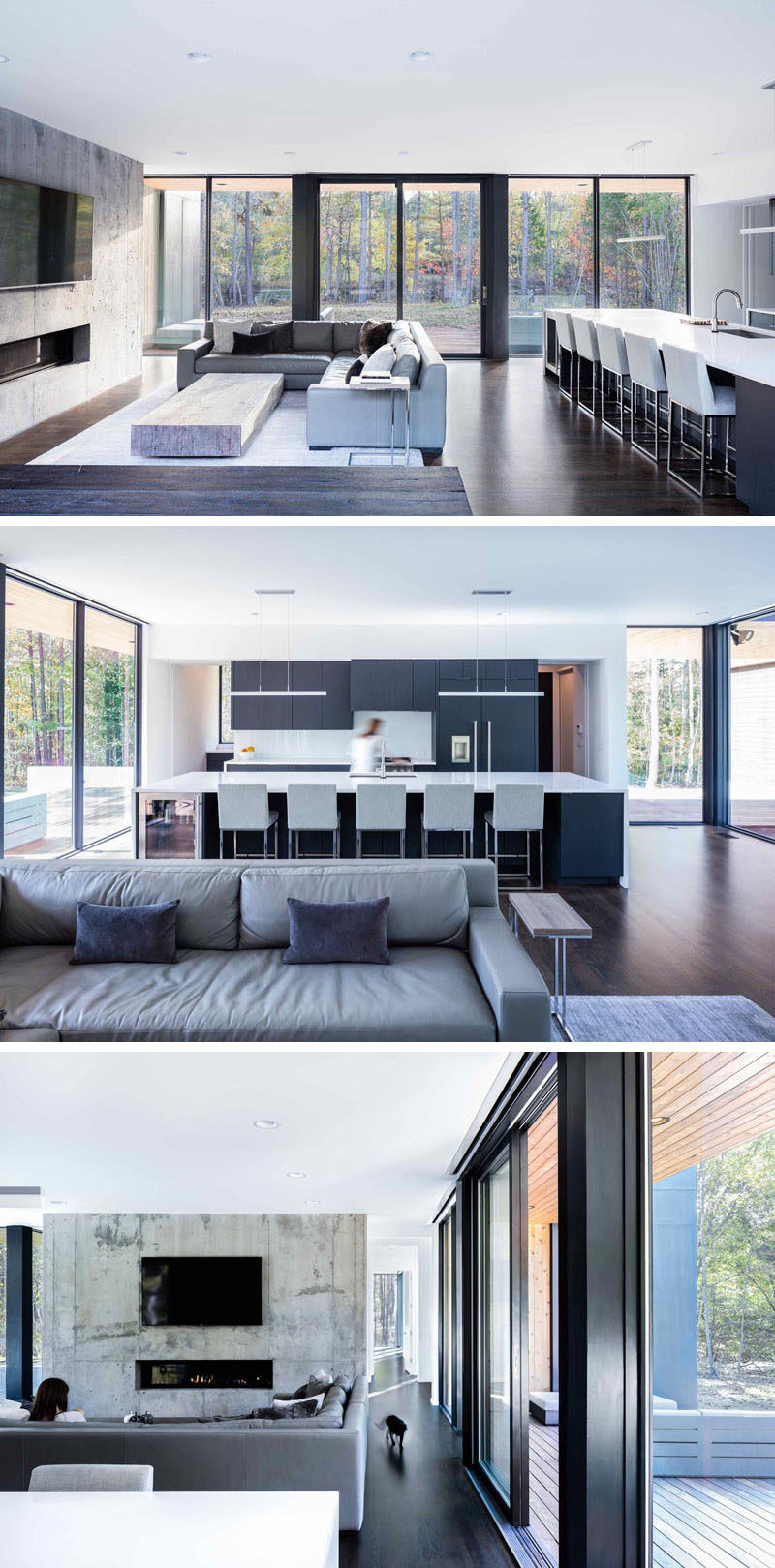 ---
Also on the main floor of the house is the master bedroom that looks out onto the yard through floor-to-ceiling windows.
---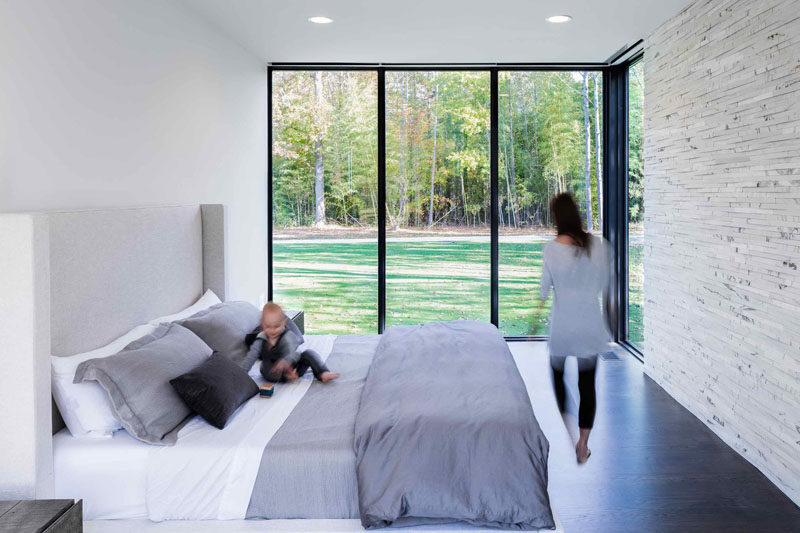 ---
Dark wood stairs strongly contrast the white walls and lead to the upper floor of the home. Windows span the height of the stairs and let in an abundance of natural light.
---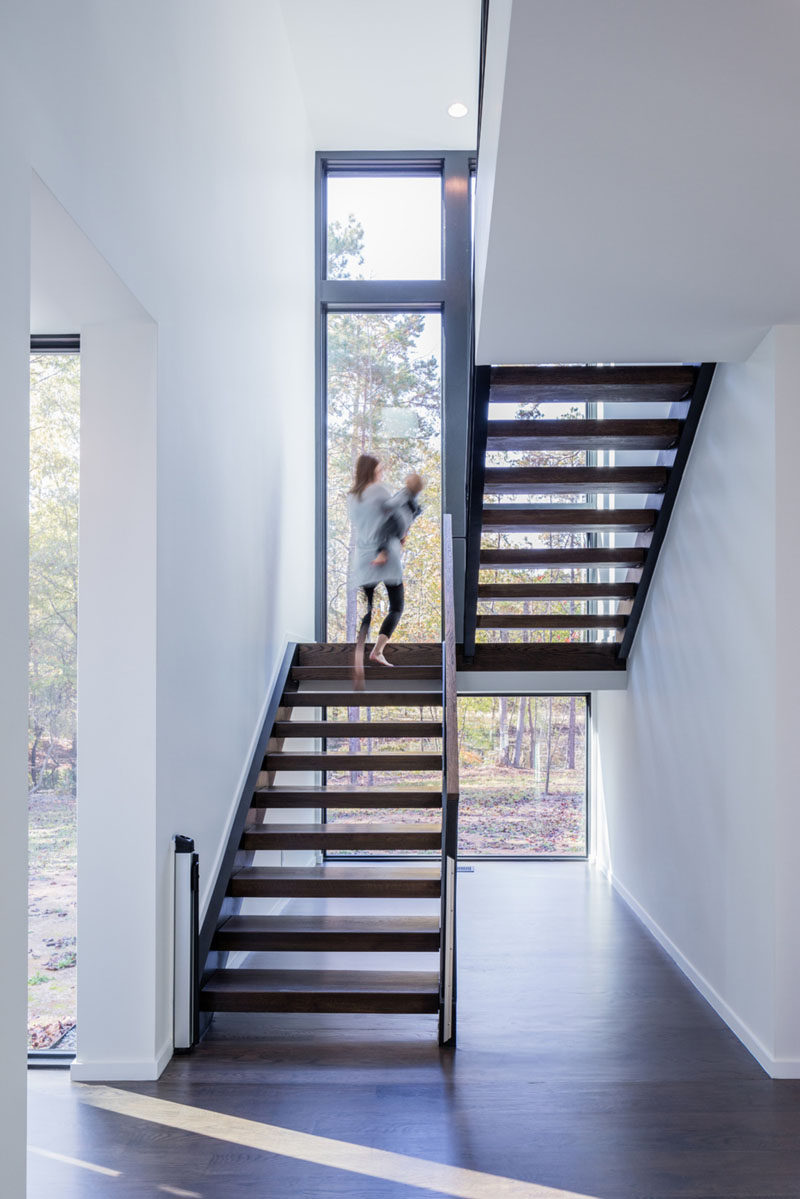 ---
Dark oak floors have been featured throughout the house house to add a touch of warmth to the interior.
---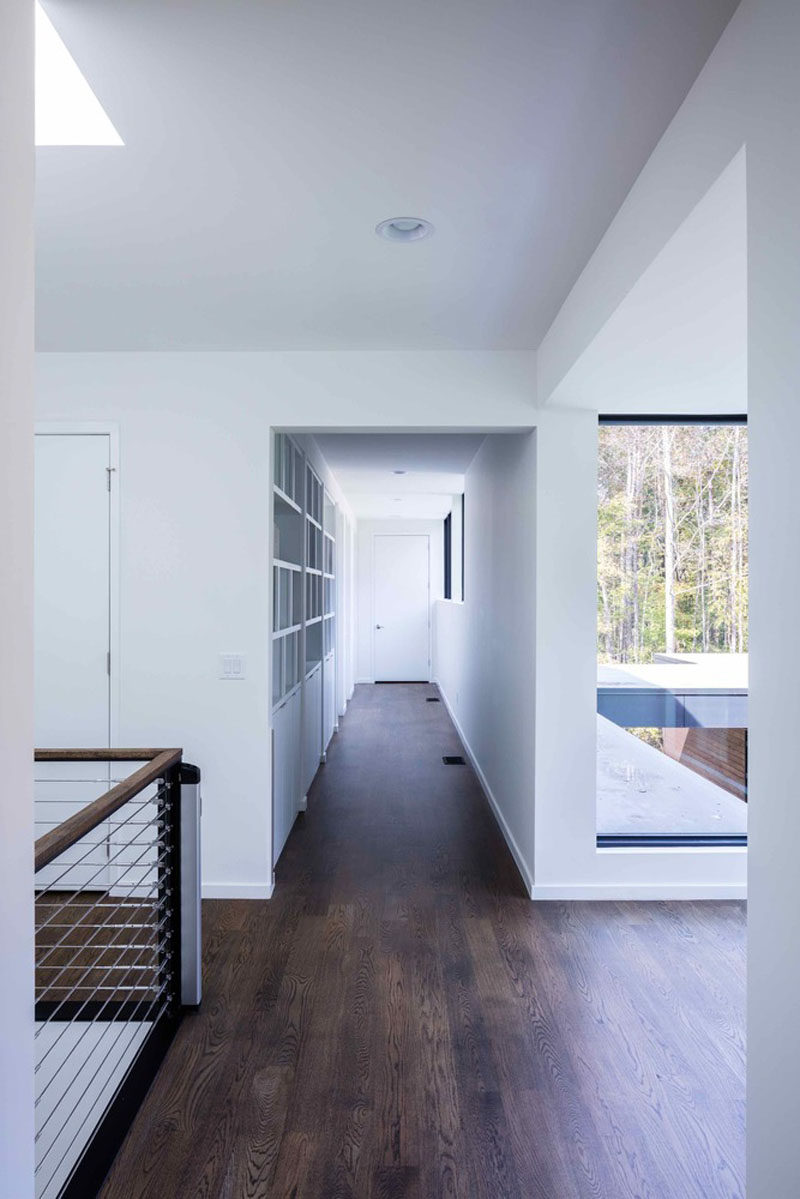 ---