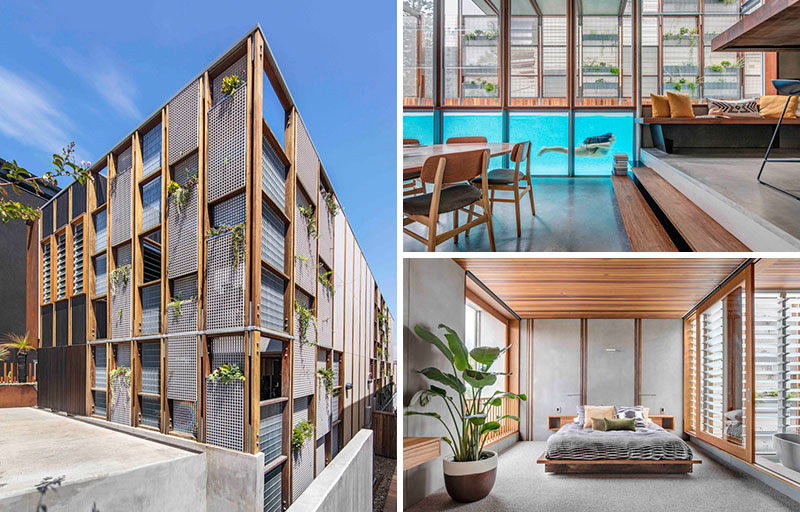 CplusC Architectural Workshop have recently completed this house in Sydney, Australia, that sits on a narrow lot and was designed for entertaining as well as private family time.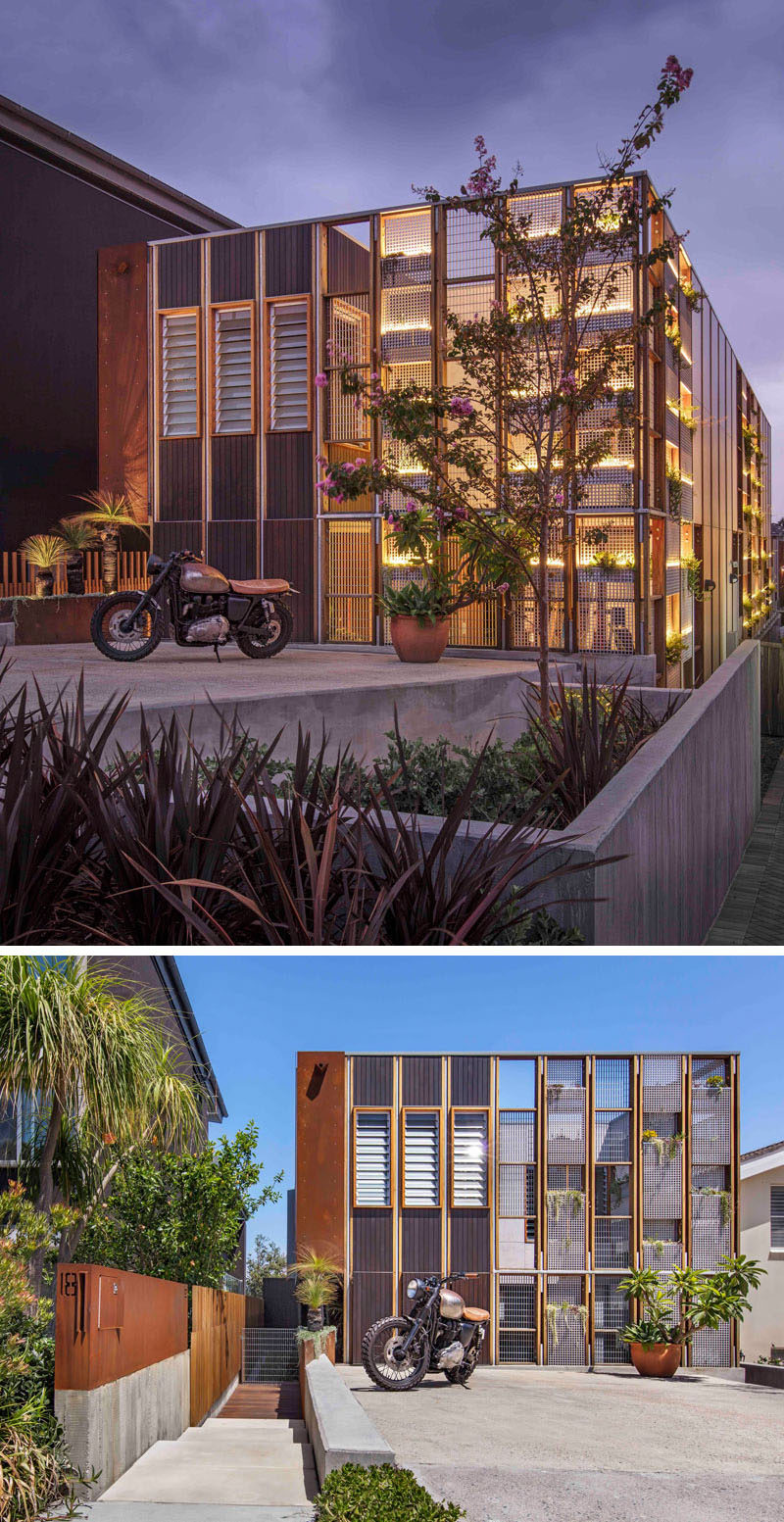 ---
The facade of the house is made up of a wood grid with windows and perforated metal panels. These metal panels allow for a vertical garden to be grown over time.
---
---
Before reaching the interior of the house, you are greeted by a front courtyard that opens to the sky.
---

---
Continuing on from the courtyard is a path that leads leads from the entryway of the house, through to a large pivoting wood front door that sits on an angle, and provides access to the home
---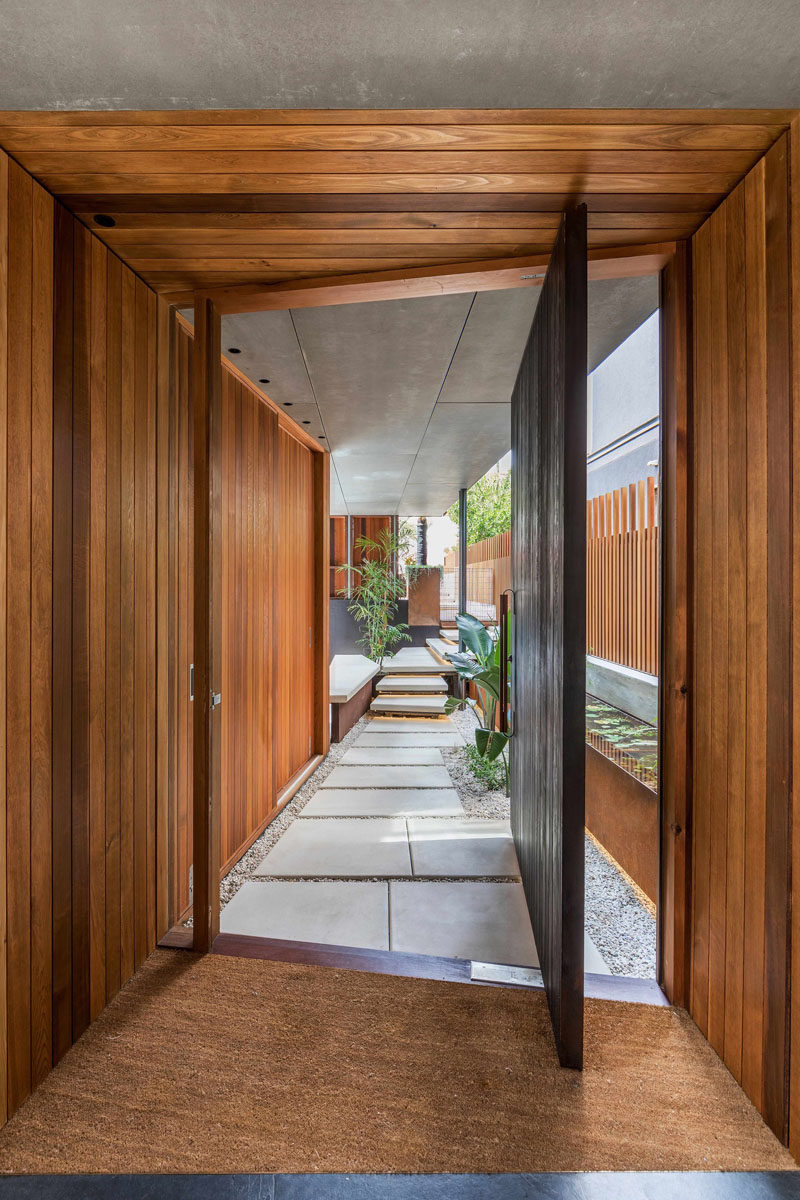 ---
Inside and to the right of the front door is the media room with a wood accent wall and sliding glass doors that open up to the pool deck and the above ground swimming pool.
---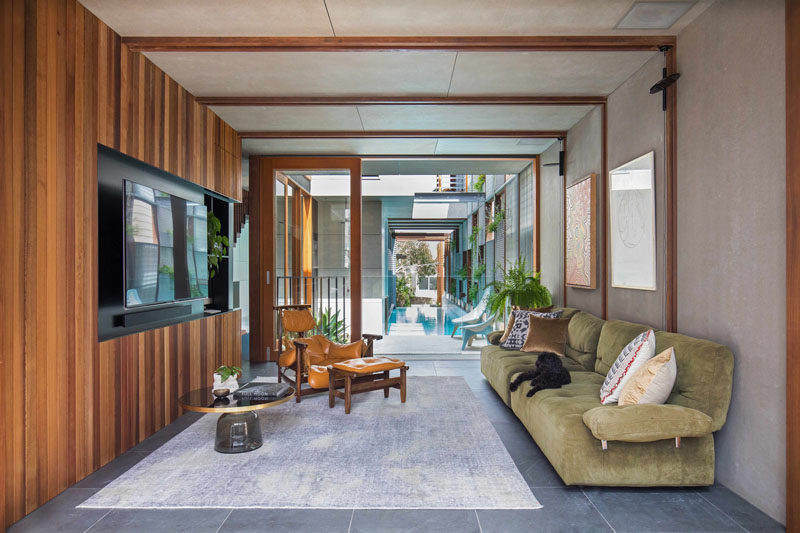 ---
Around the corner from the media room and looking into the home from the front door, are small steps that lead to the main living and dining area.  A custom wood counter that meets the top of the steps is connected to the countertop on the kitchen island.
---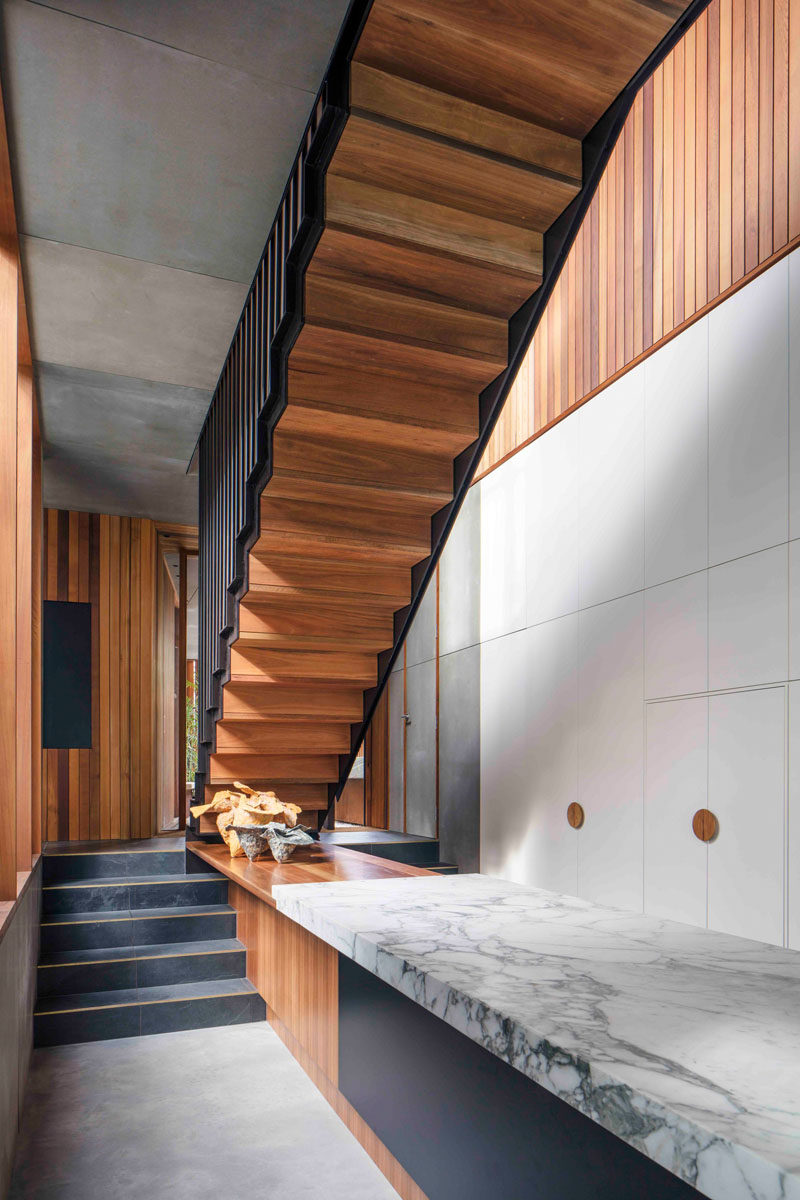 ---
At the other end of the island is a small dining area with another wood counter. Against one wall there's a wood bench with cushions, and against the other is a wall full of white kitchen cabinets, as well as the oven and stove. A mirrored backsplash helps to reflect light in the room and make it appear larger.
---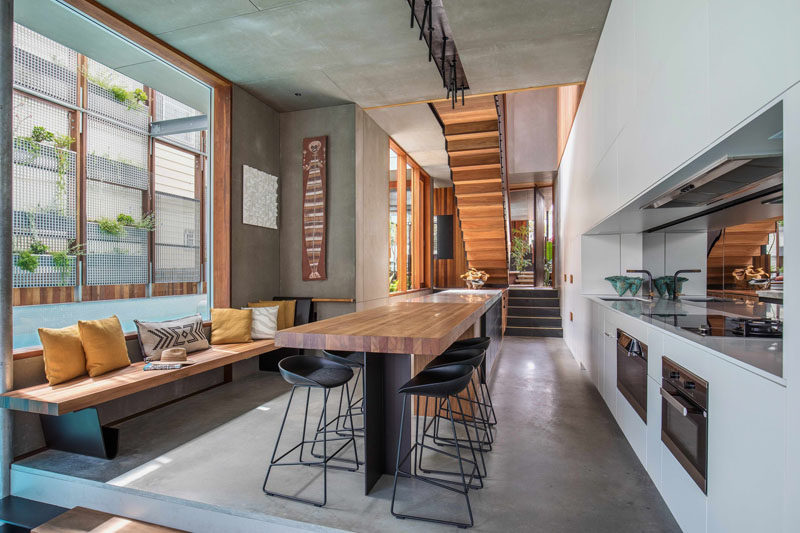 ---
Stepping down from the kitchen, you can see that the floor-to-ceiling windows allow for a unique view of the swimming pool.
---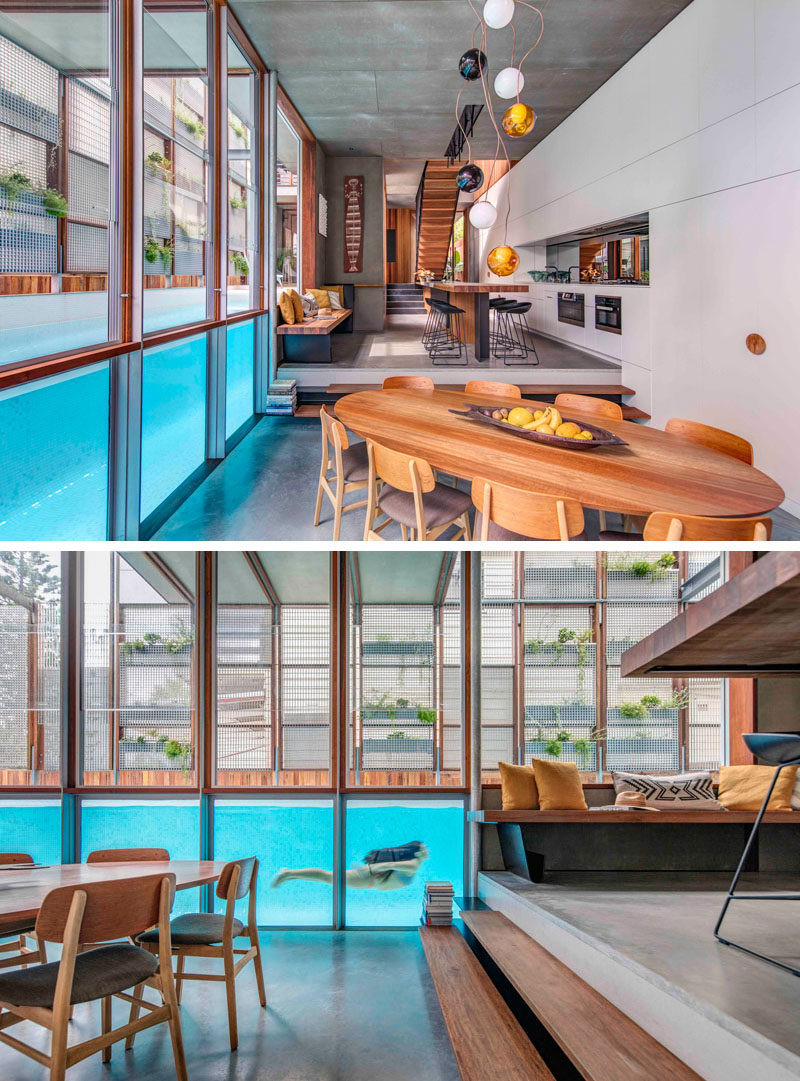 ---
Sculptural lighting hangs from the ceiling above the oval dining set. The wood furniture compliments the wood window frames and louvers.
---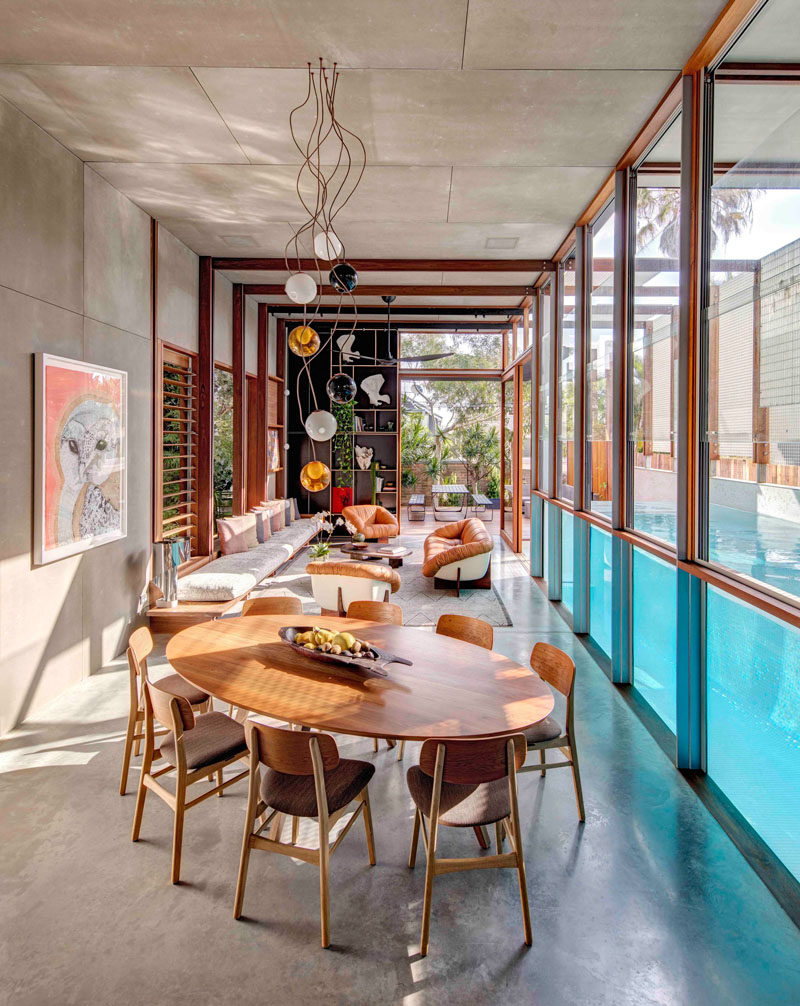 ---
In the living room, there's a large wooden bench that runs the length of the space and additional seating makes sure there's plenty of room for entertaining. The living room also opens up to an outdoor living space and kitchen with a bbq and pizza oven.
---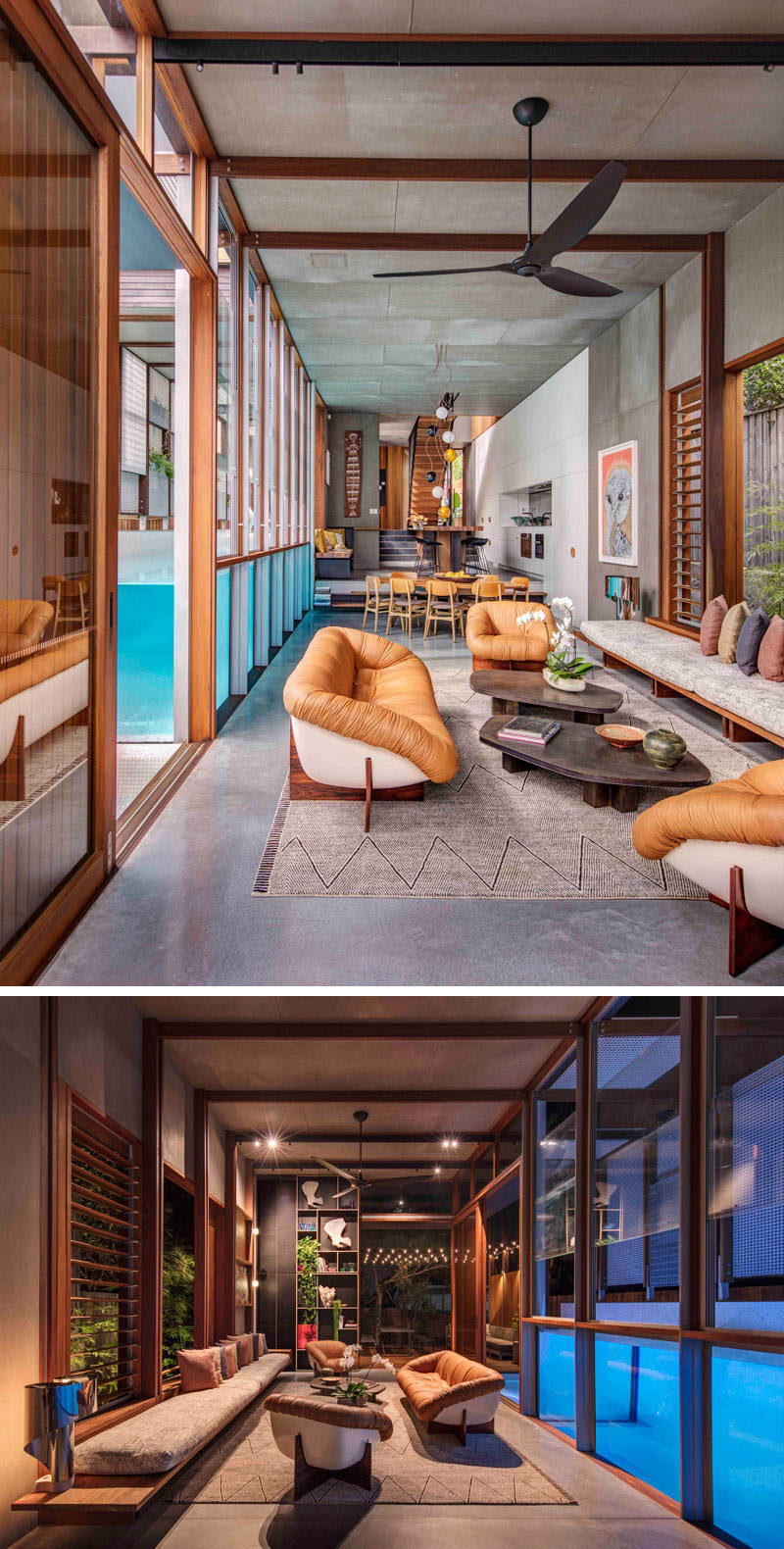 ---
Off to the side of the living room is a small pond at the end of the swimming pool. In these photos you can see how the space above the pool is partially open to the sky and allows sunlight to filter through.
---

---
Back inside and back to the front of the home, there's steel and wood stairs that lead to the upper floor that houses the bedrooms.
---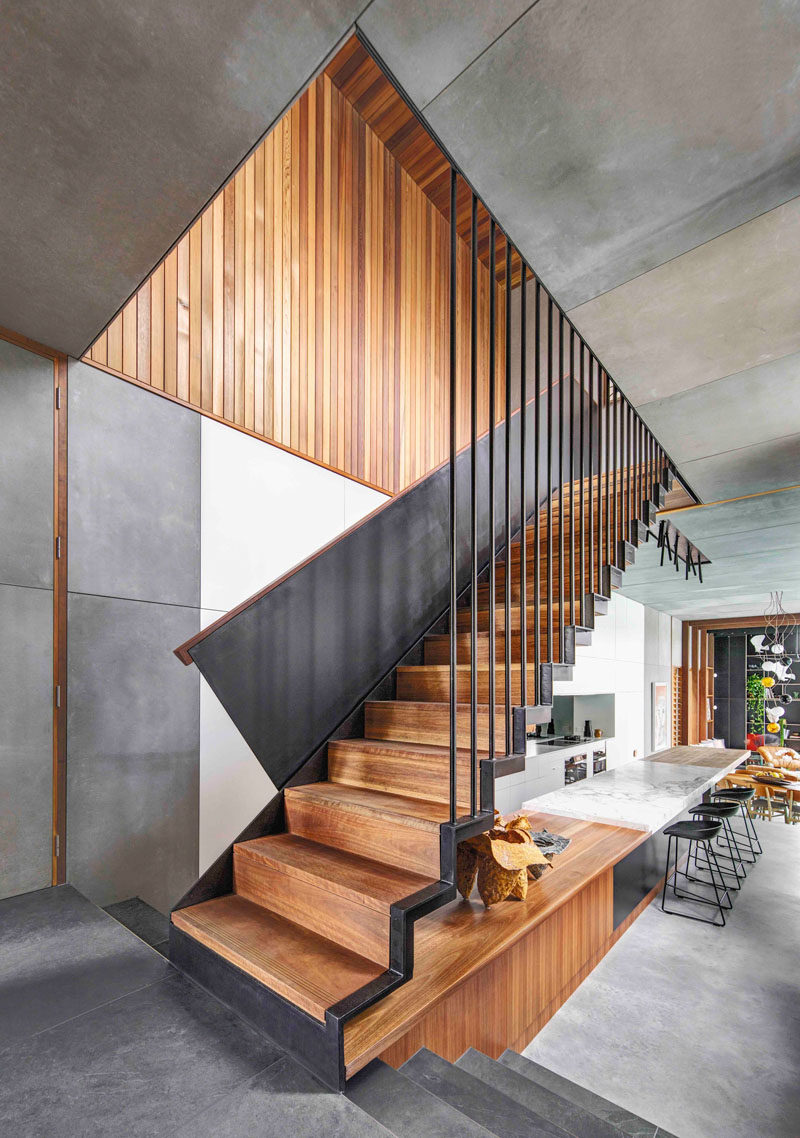 ---
The master bedroom, minimal in its design, has large walls of windows that open to let a cross breeze through. The wood ceiling continues from the bedroom through to the ensuite bathroom that's separated with a large sliding glass window.
---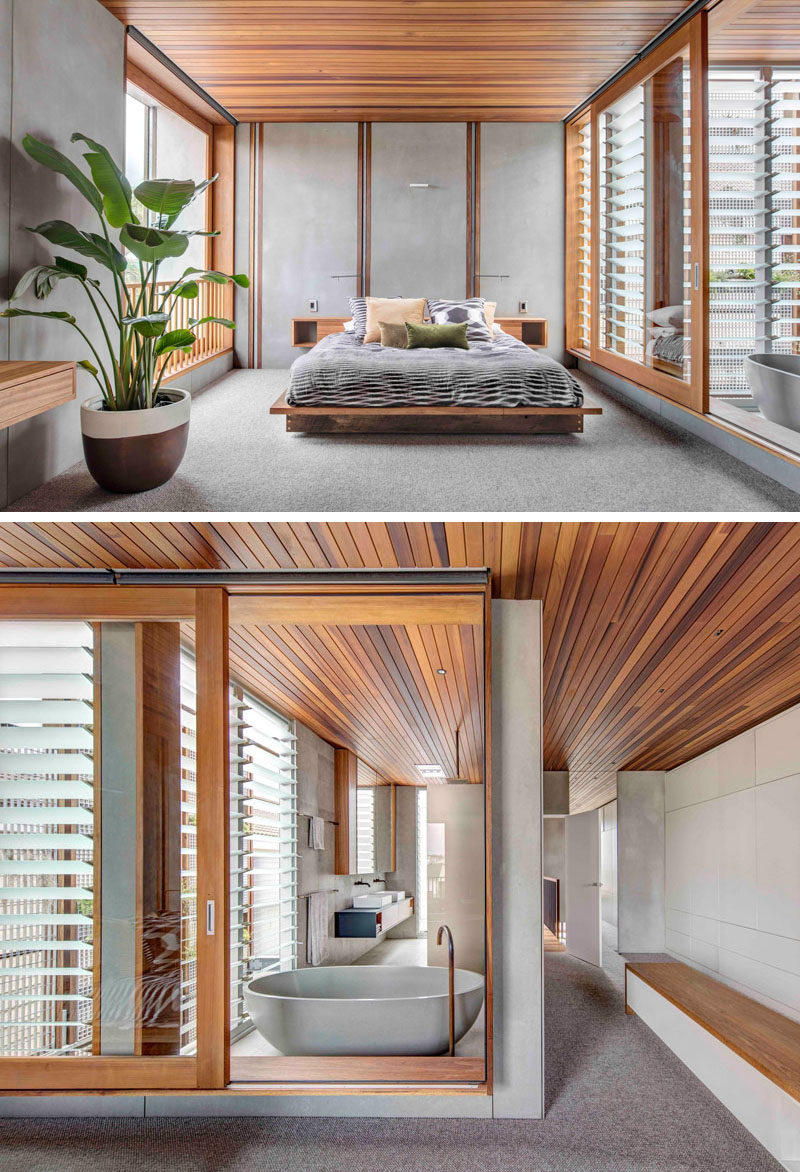 ---
Here's a look at the floor plans and sections of the house.
---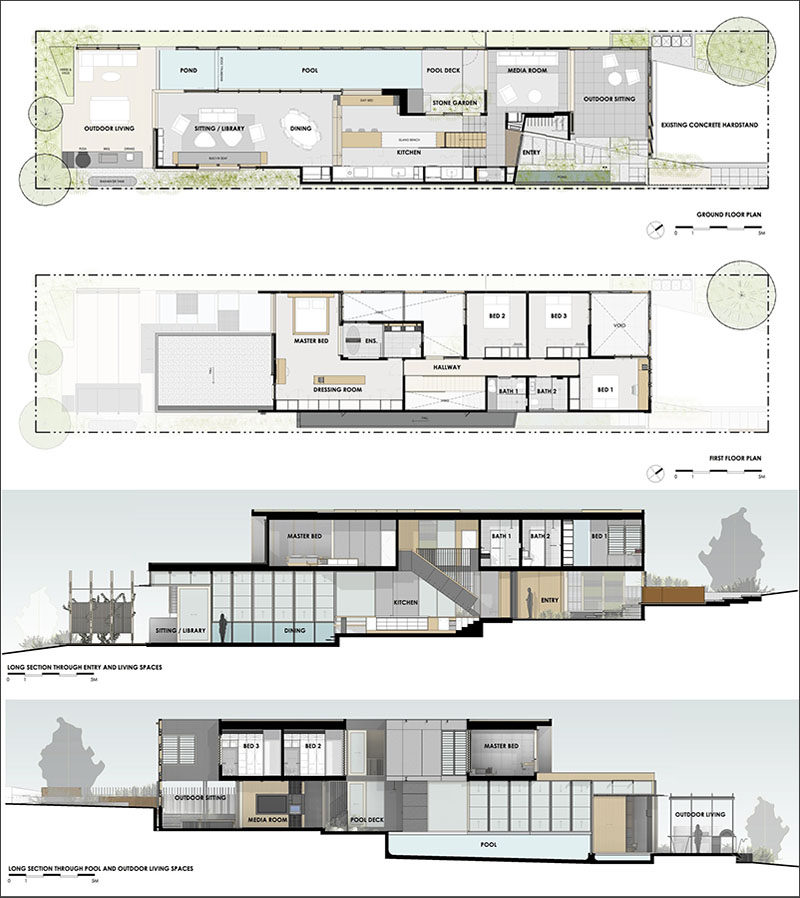 ---