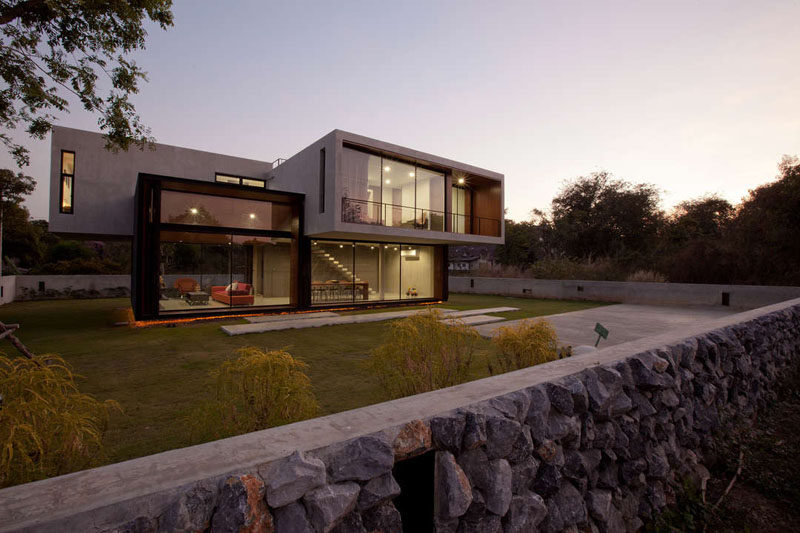 Designed by IDIN Architects, this home in Nakhon Ratchasima, Thailand, was inspired by the home owner's lifestyle and sense of adventure.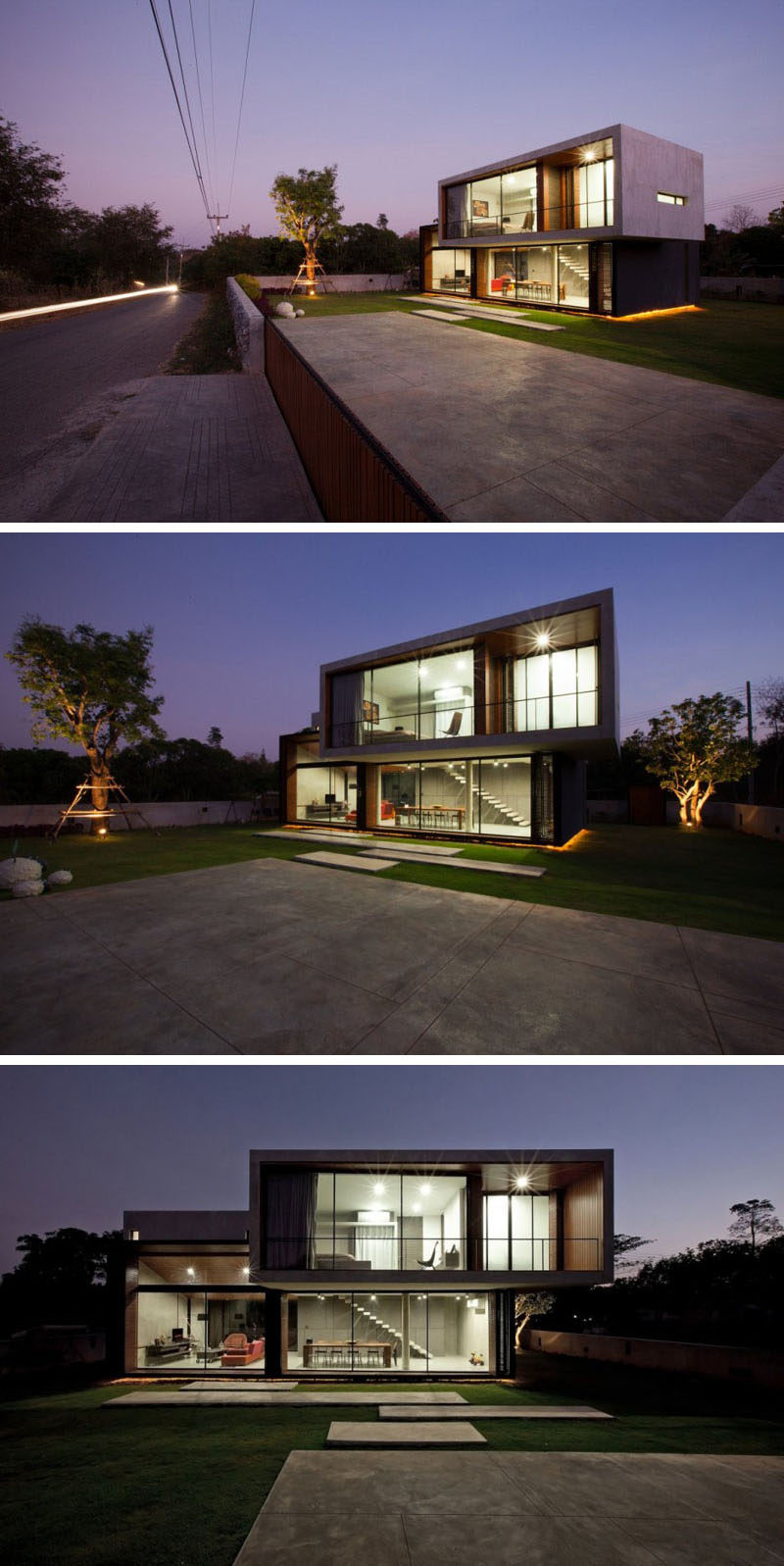 ---
The design of the house was initiated by the idea of a kayak on the water, and the way that the river acts as a support for the kayak. With the house design, the living and dining areas act as a support for the upper floor where the bedrooms are.
---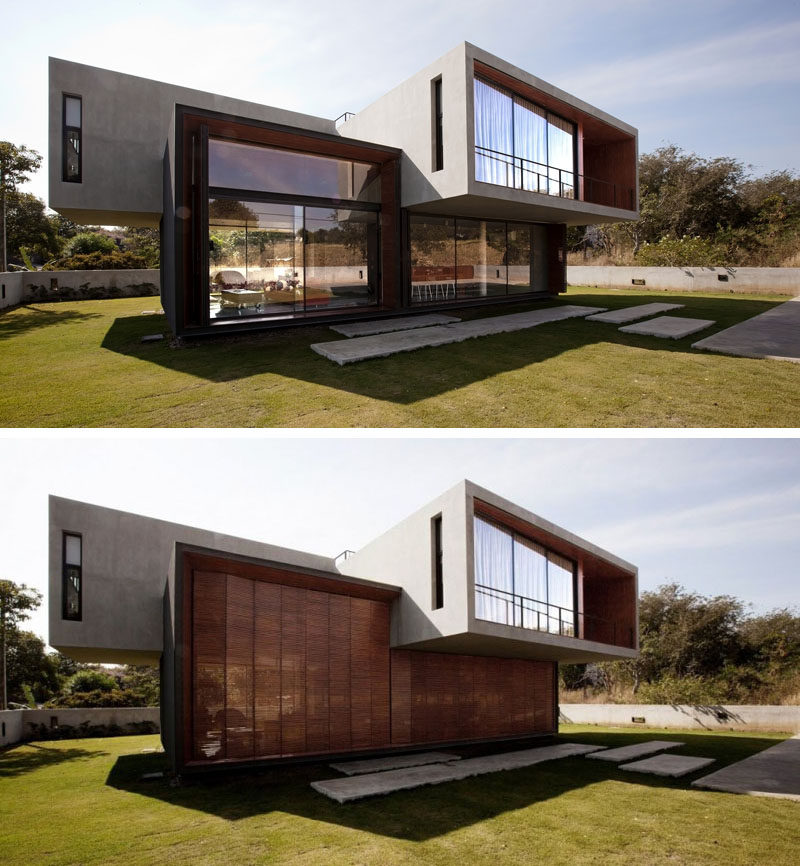 ---
The cantilevered upper floor of the home is also a reflection of being adventurous.
---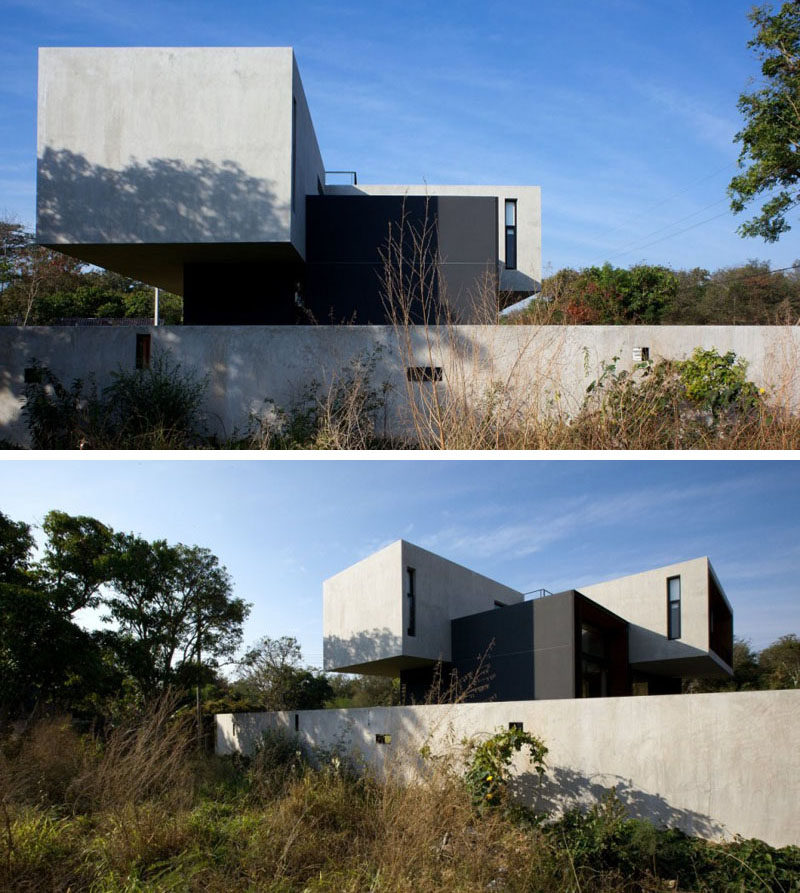 ---
At the rear of the home, a wall of wood shutters provides privacy and protection from the elements.
---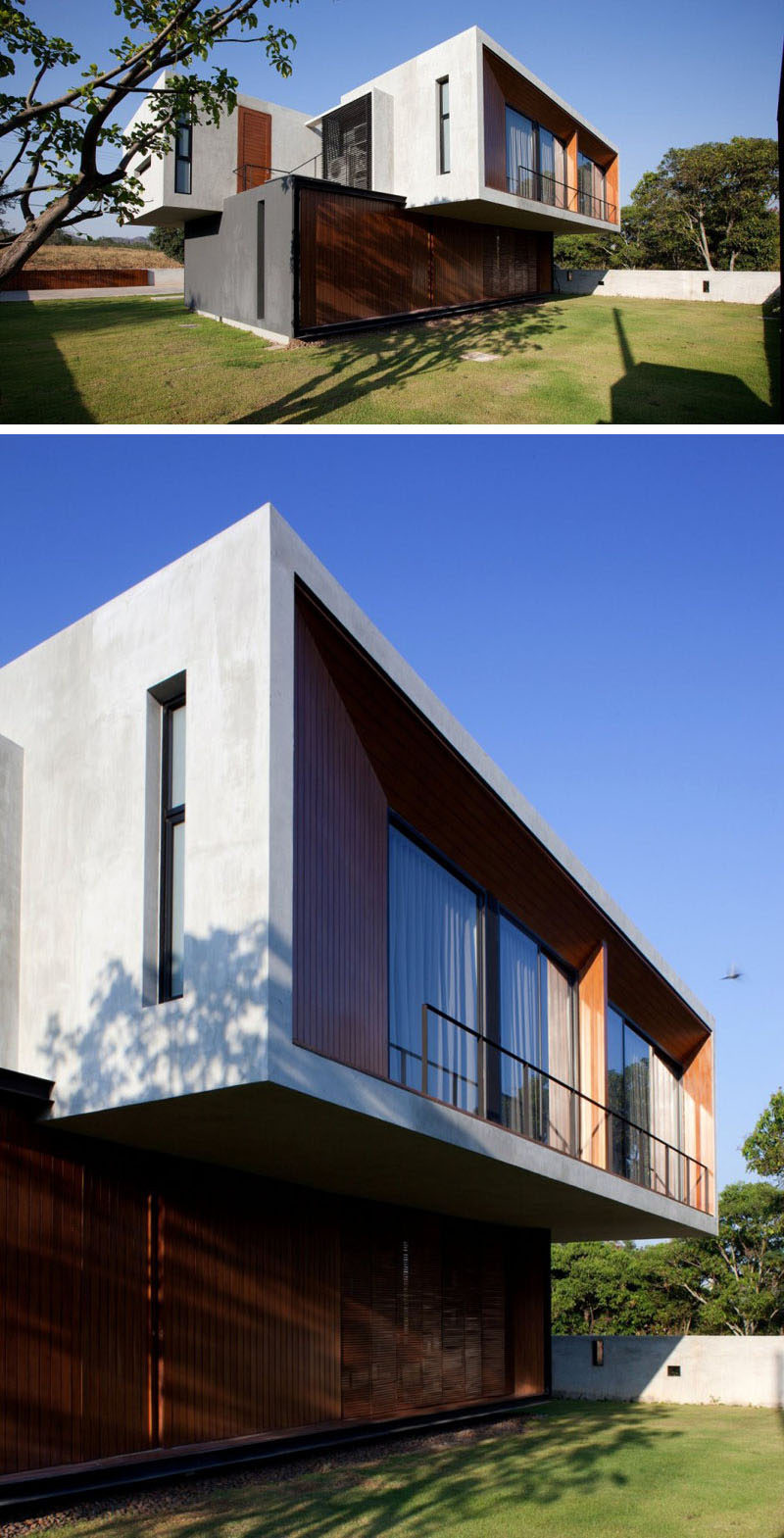 ---
In the stone and concrete wall, there's a wood door to give you access to the land behind the house.
---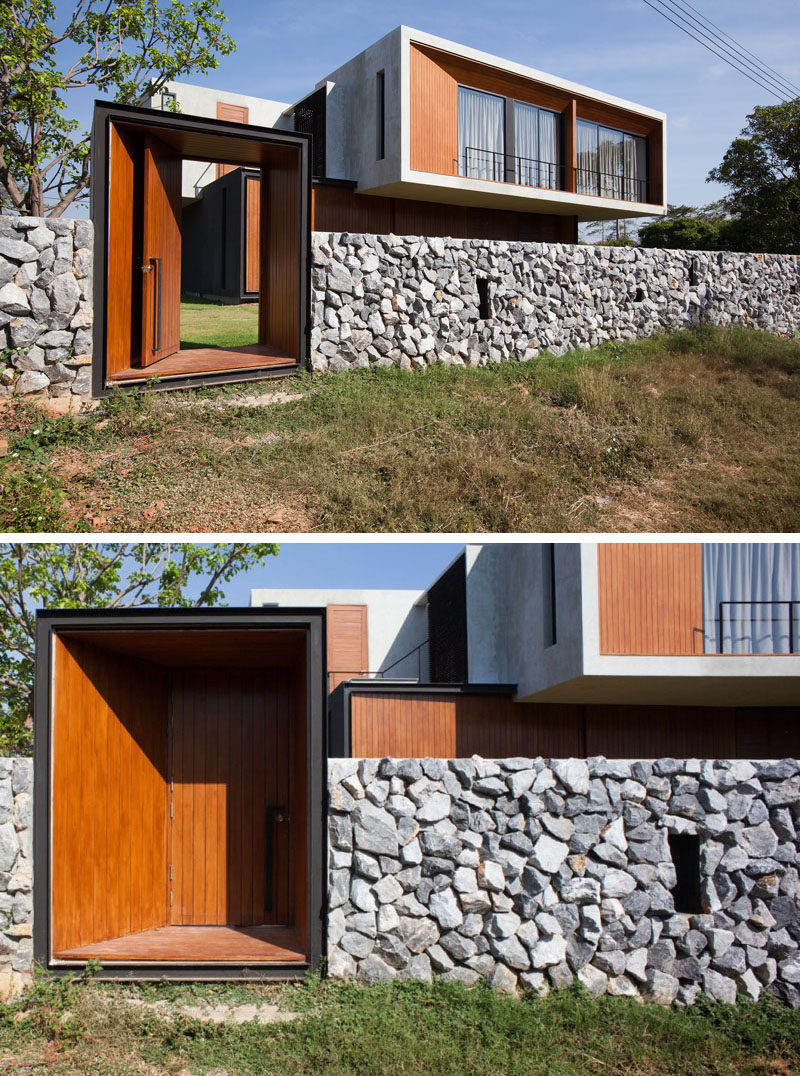 ---
Inside, wood shutters and ceiling soften the mostly-concrete interior.
---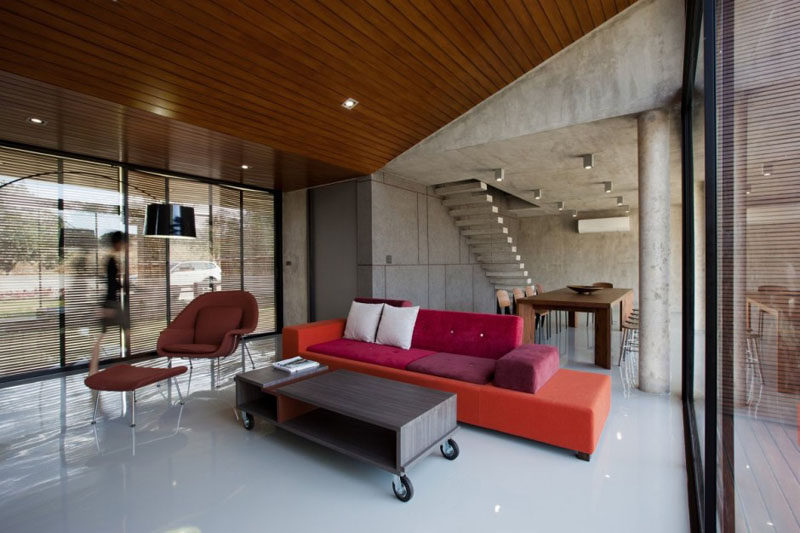 ---
Wood has also been used in the dining area with the table and chairs.
---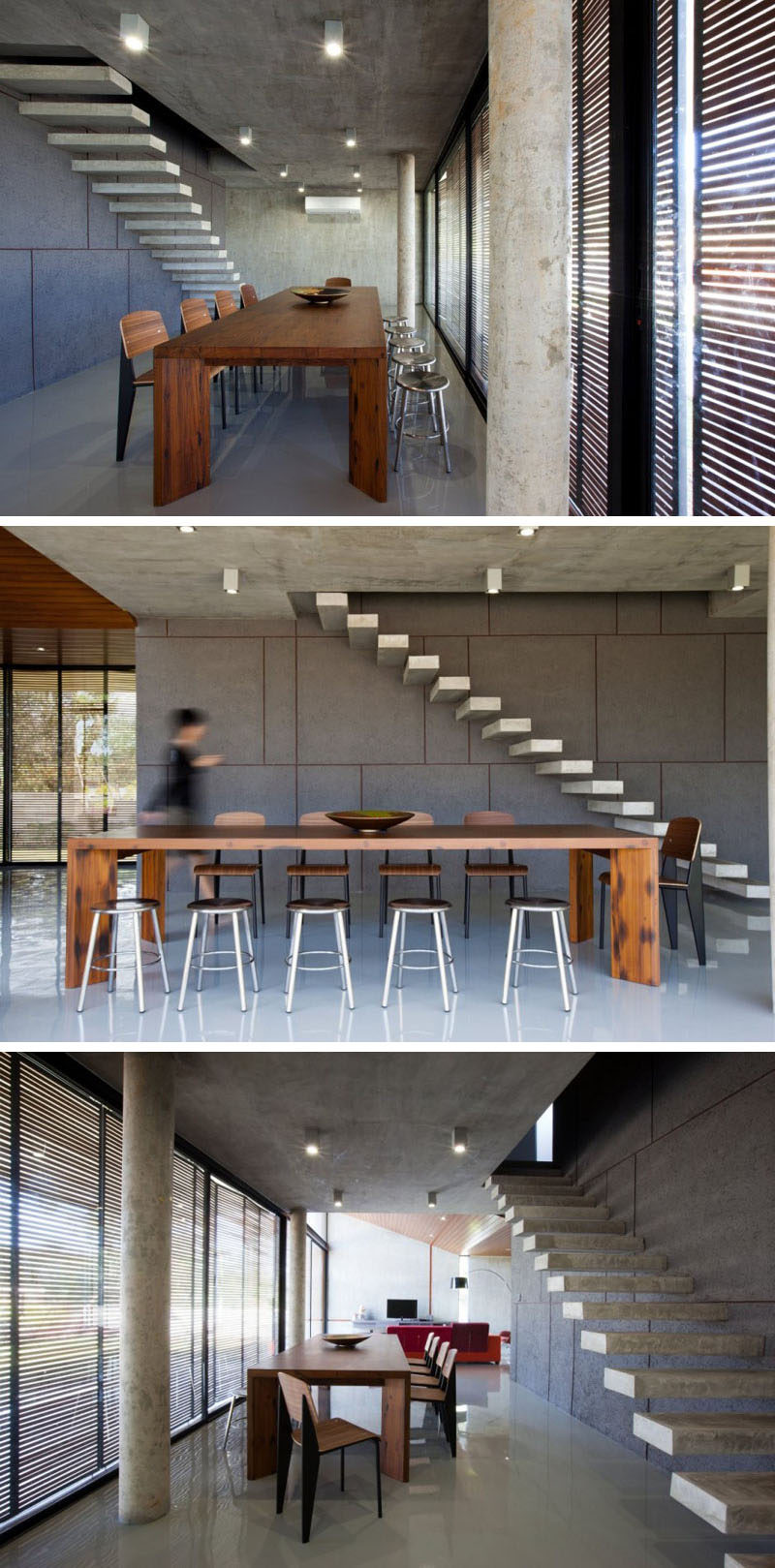 ---
Floating concrete stairs take you to the upper floor of the home.
---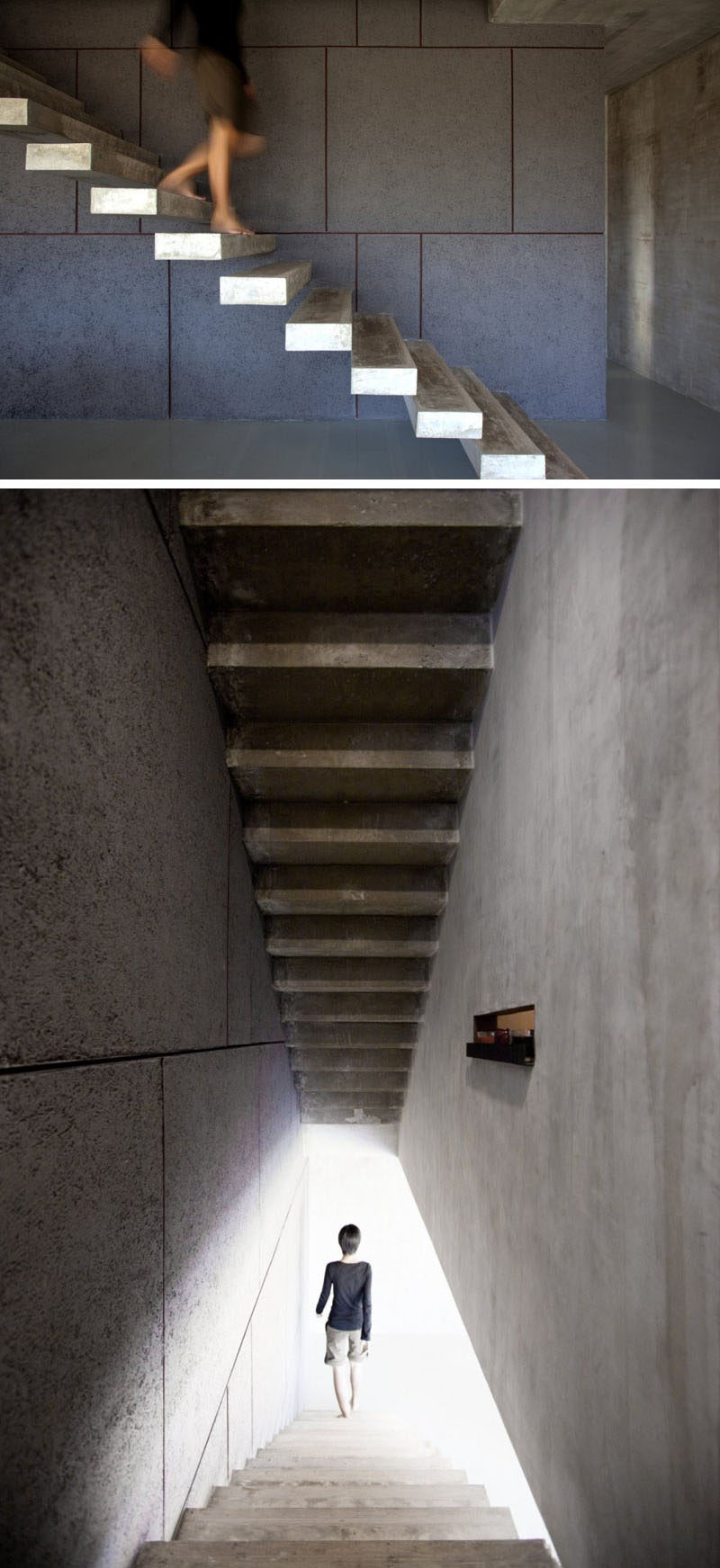 ---
Upstairs, the master bedroom has views of farmland through the floor-to-ceiling windows.
---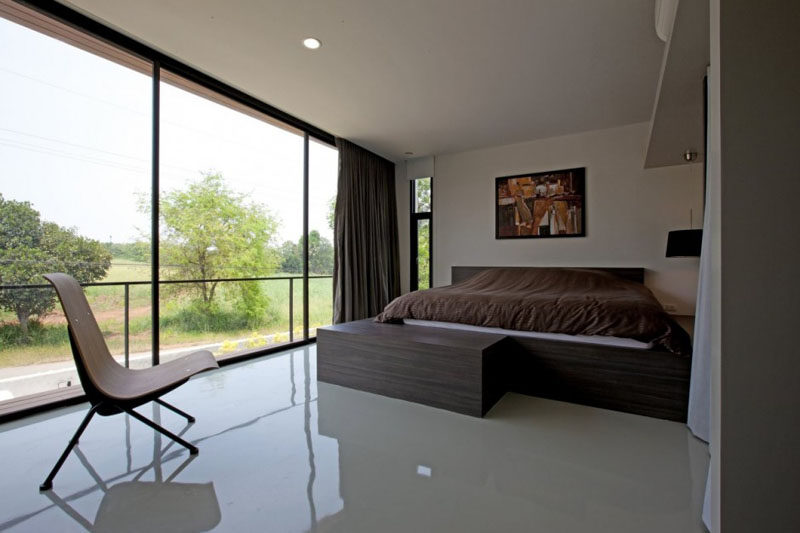 ---
In the master bathroom, a letterbox window gives a glimpse of the outdoors and wood shutters provide privacy but also let fresh air through.
---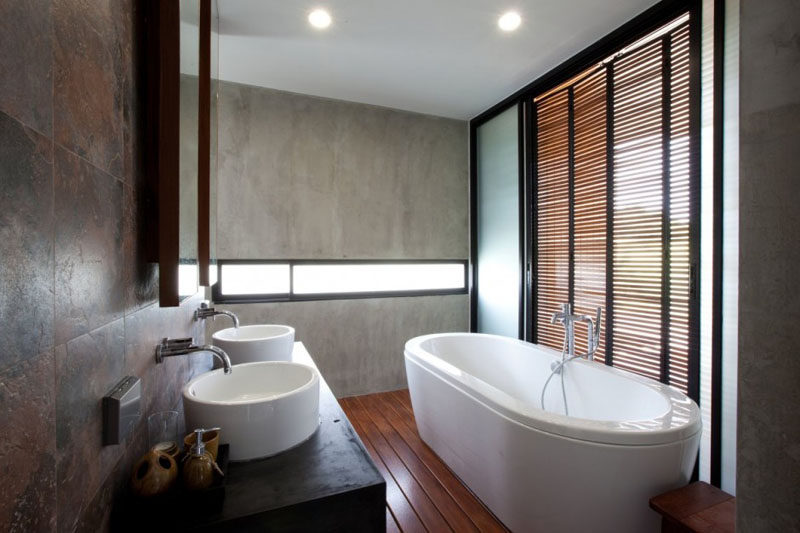 ---
In another bedroom, a small home office has been included beside the bed.
---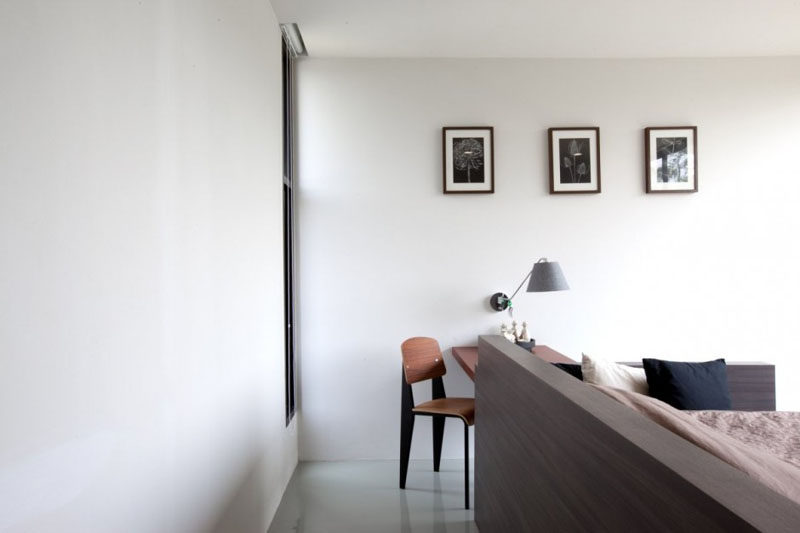 ---
In the second bathroom, concrete has been combined with wood and stone for an earthy look.
---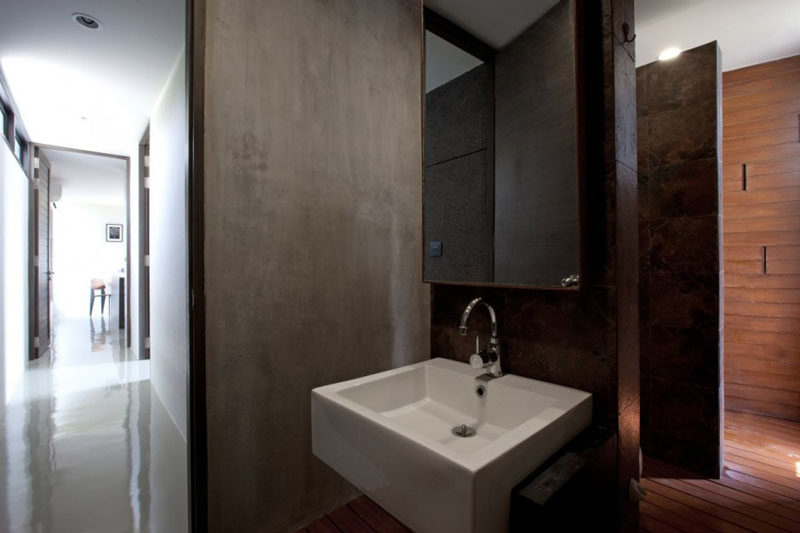 ---
Back outside, the home also has a rooftop patio that allows you to take in the view of the treetops.
---