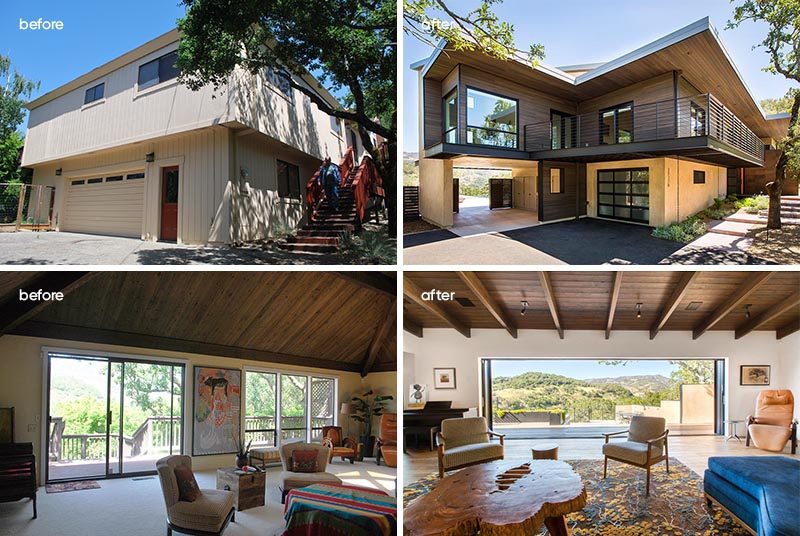 Baran Studio Architecture has collaborated with Robert McGillis, AIA, to transform a dated house in Sonoma, California, and turn it into a house with plenty of space for entertaining.

The original house had vertical siding with no definition between the levels of the home. The renovation included covering the upper portion of the house with wood siding and expanding the eaves.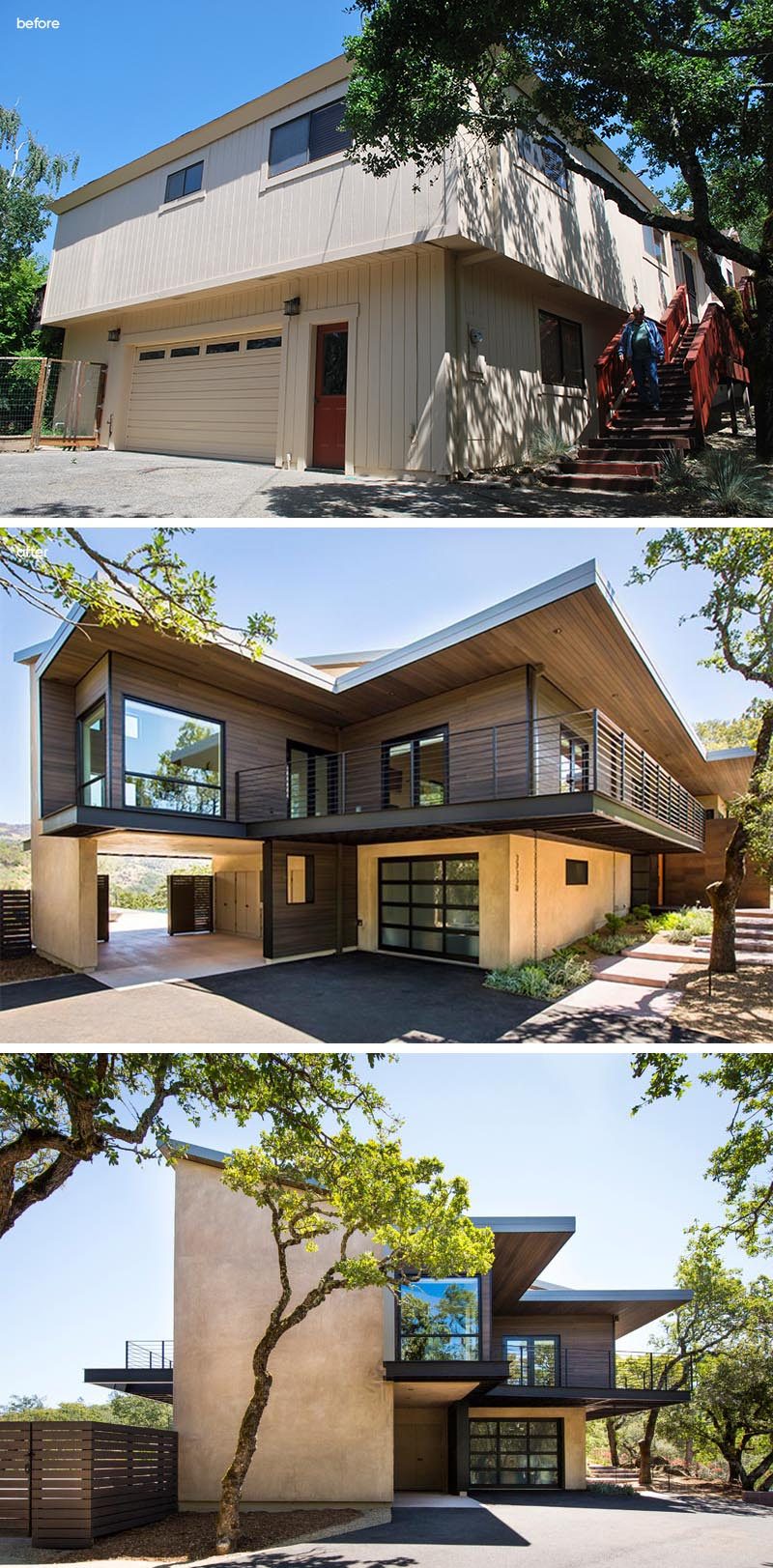 The front door which was originally on the upper floor of the house has been relocated to the ground floor. The new landscaping includes a path to the colorful front door.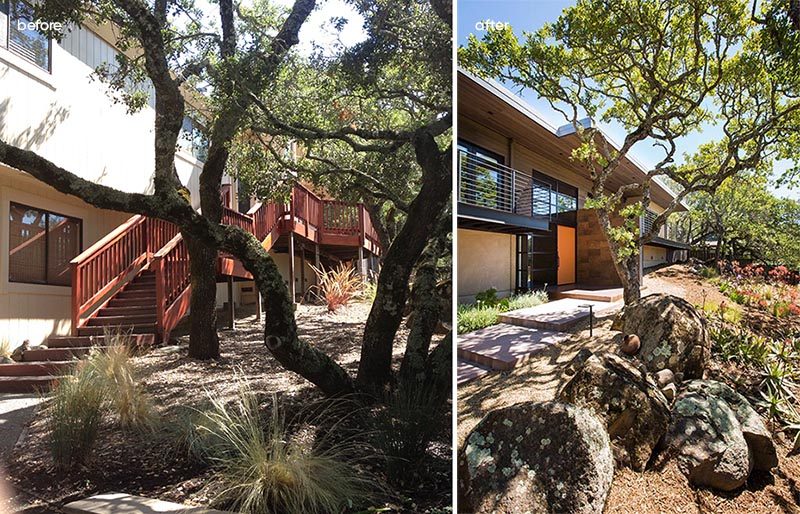 Lighting on the eaves and under the balcony highlight the house at night. The double-height windows by the front door add natural light to the home, while at night they create a lantern-like appearance.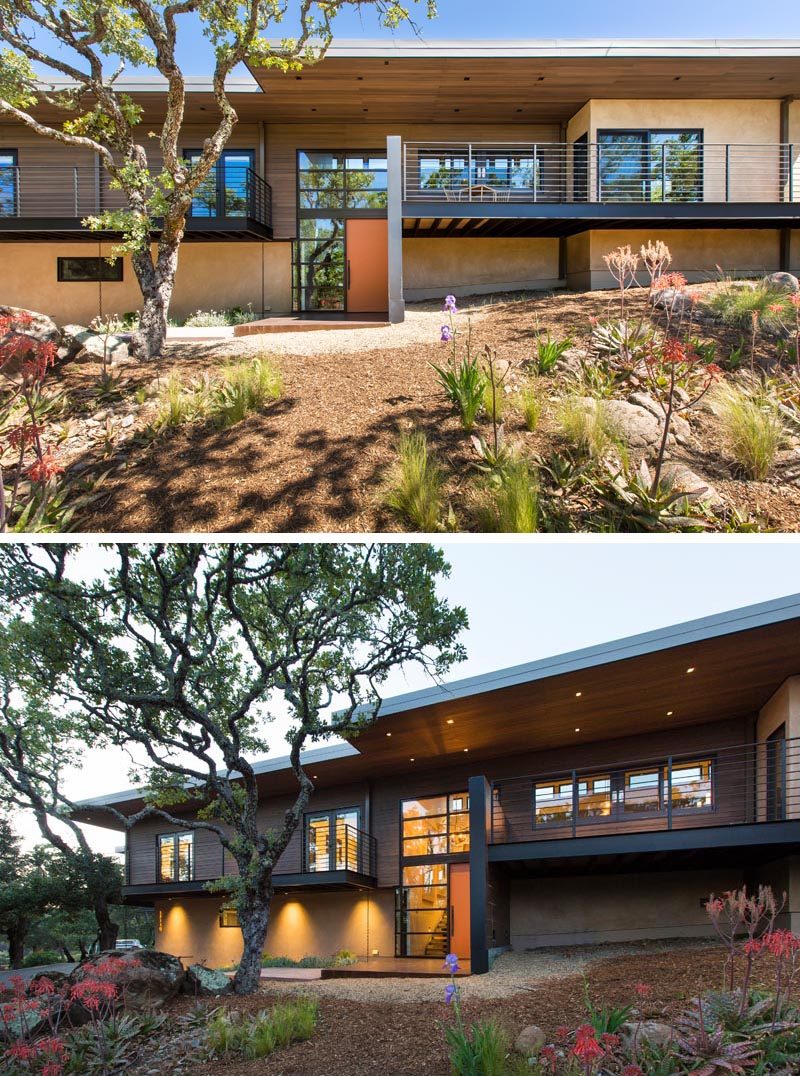 Inside, there are a few stairs that lead down to a wine cellar, yoga studio, media room, bedroom, and garage. The stairs also lead upstairs, where there's the social areas of the house, as well as multiple bedrooms and bathrooms, and an office.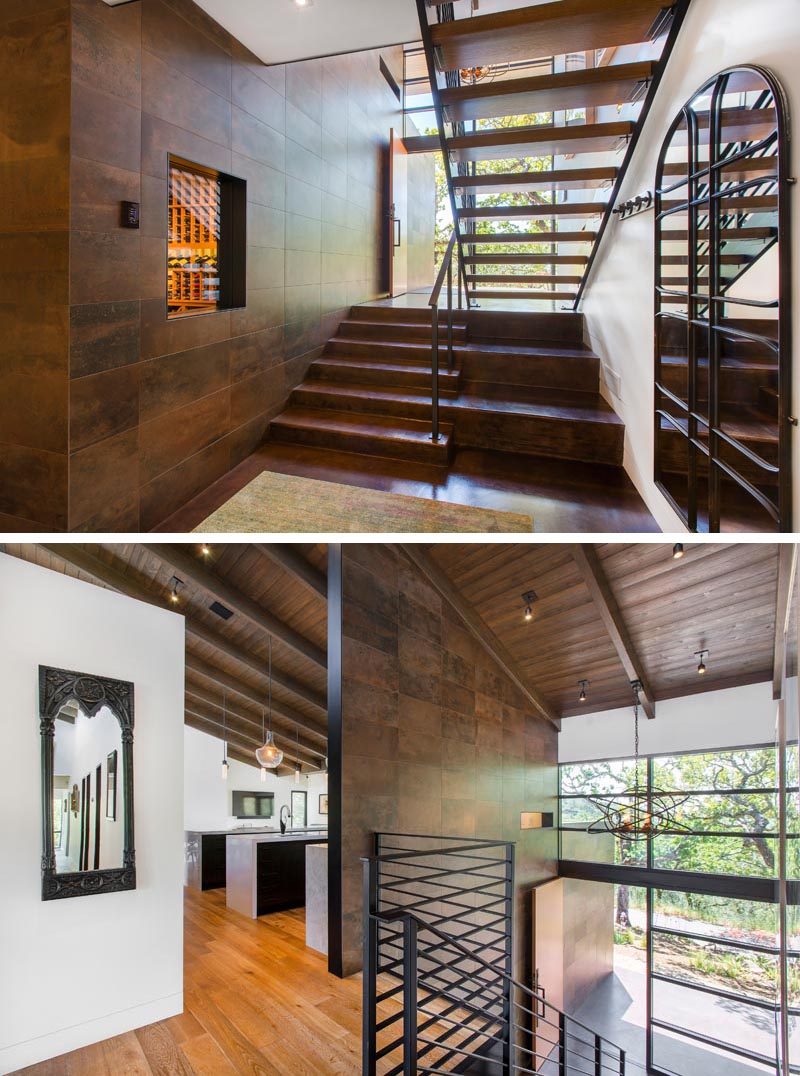 Prior to the renovation, the kitchen was small and dark. The new kitchen is expansive and bright with rows of windows, plenty of cabinets, and a central island.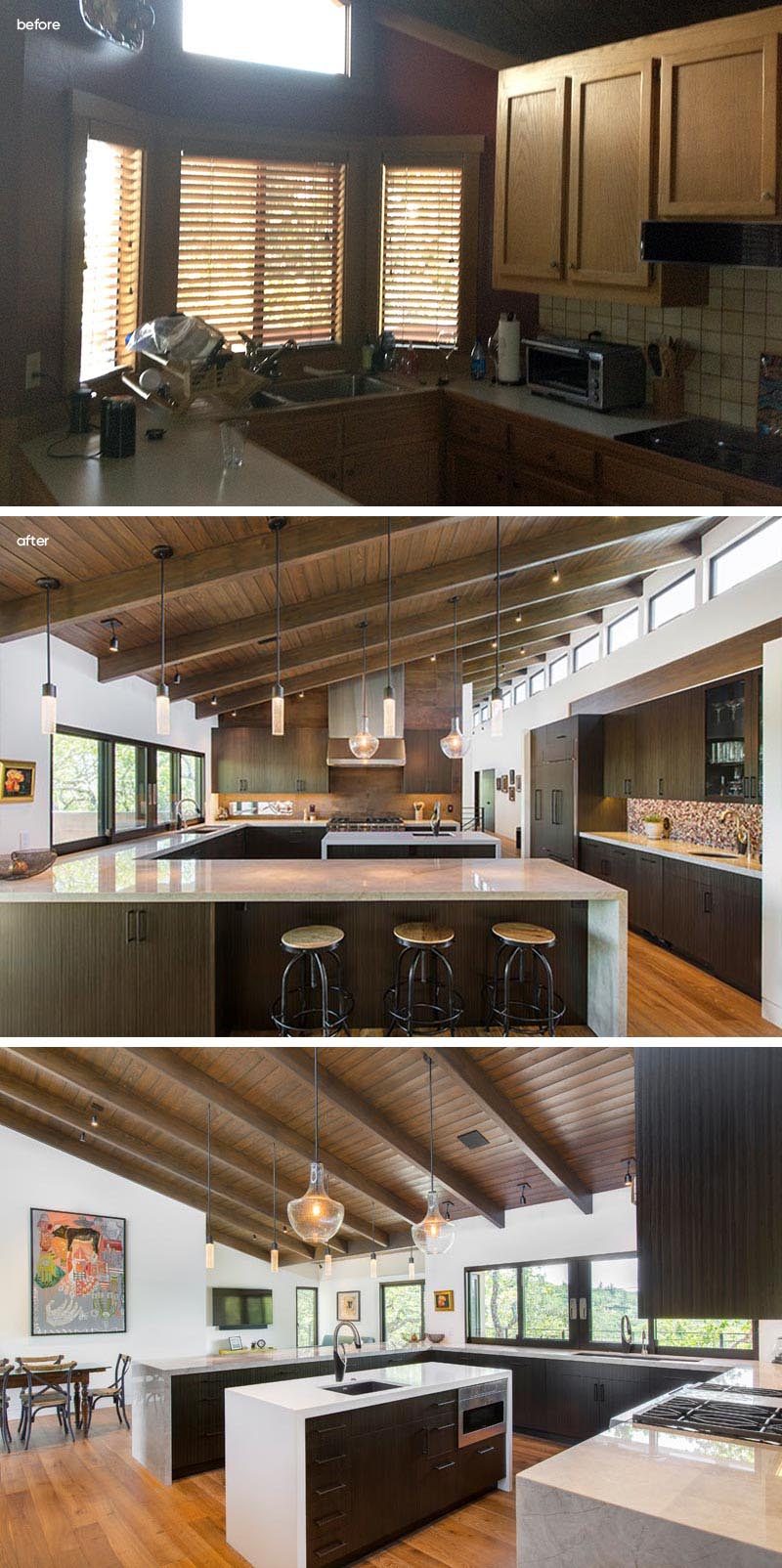 In the living room, separate windows and doors have been replaced with a single large opening with glass doors that open to the deck.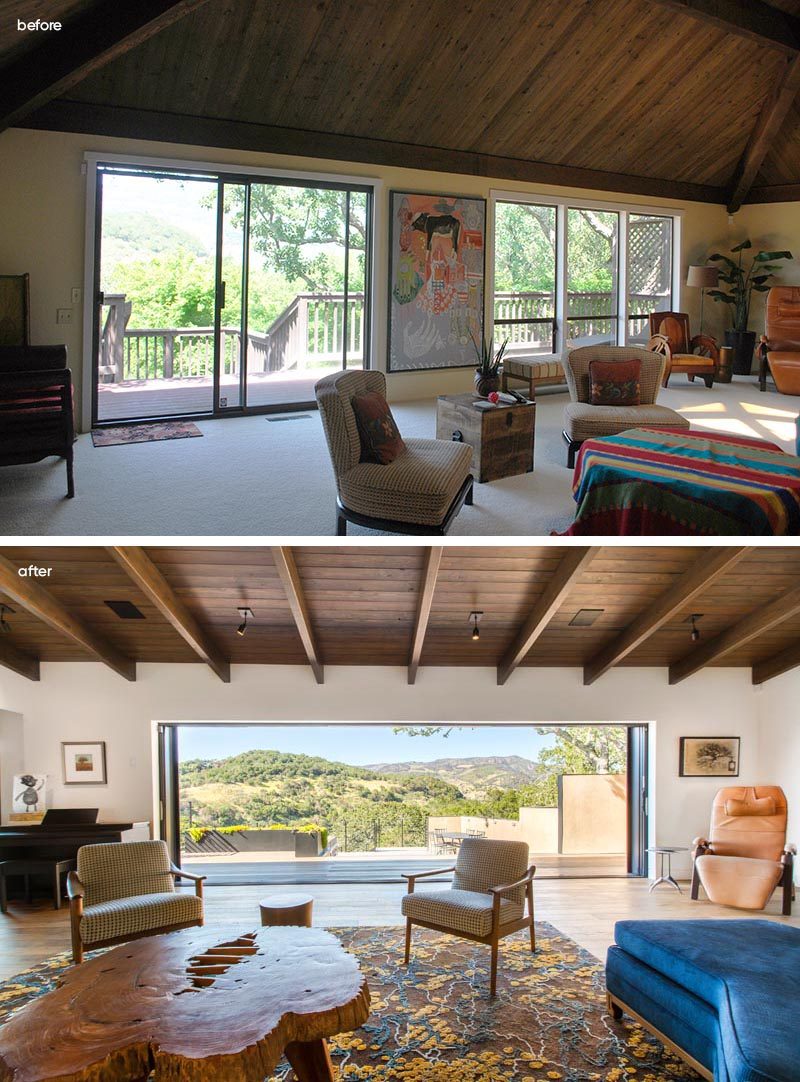 Outside, the dark wood deck runs the entire length of the house.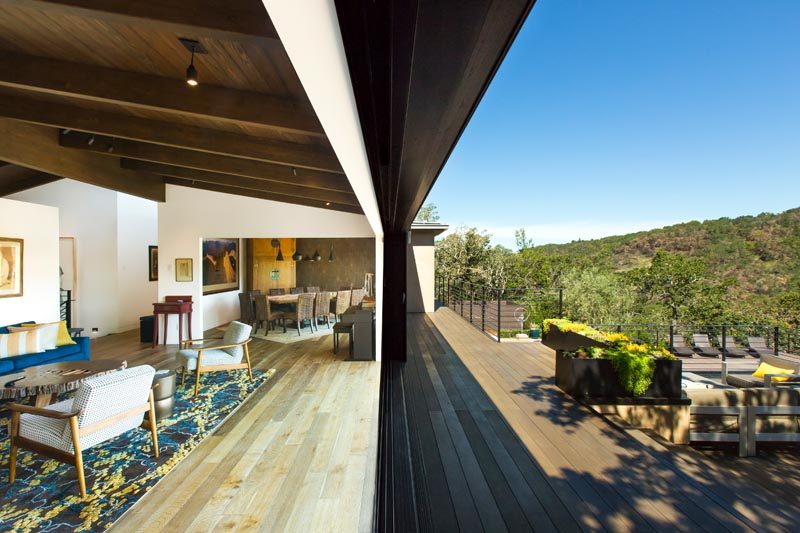 The deck leads down to an alfresco dining area and outdoor lounge, while stairs lead even further down to a swimming pool.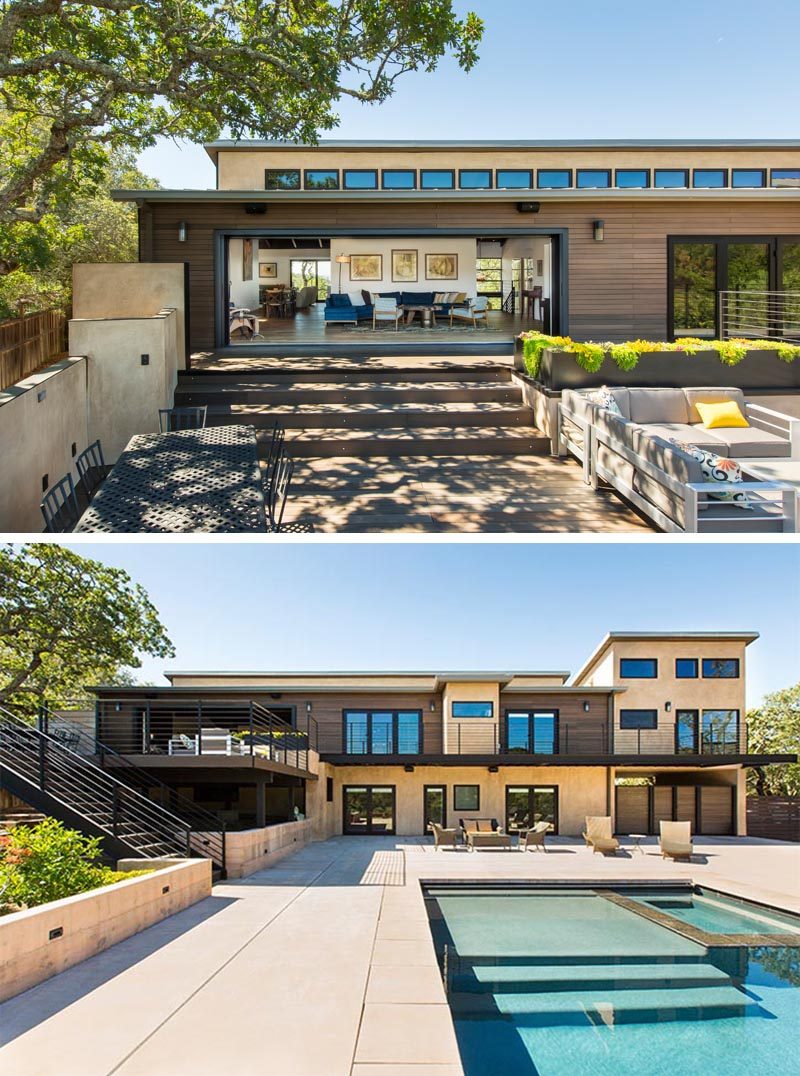 Both the upper outdoor area and the swimming pool have sweeping views of the valley.