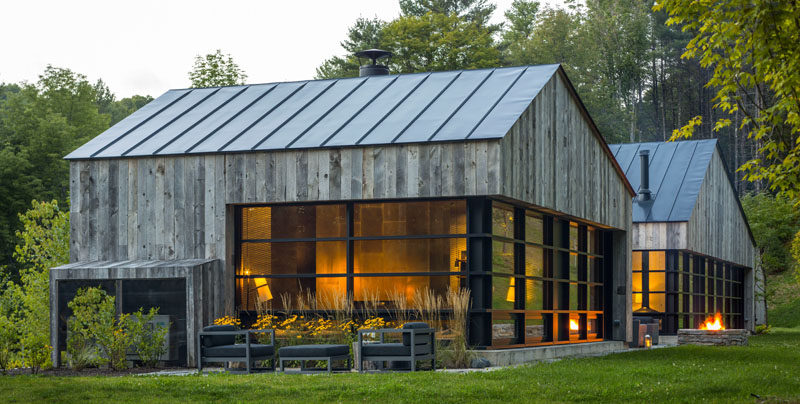 Birdseye Design have completed Woodshed, a house located in the foothills of the Green Mountains in Pomfret, Vermont, that was inspired by the designs of woodsheds found in the surrounding areas.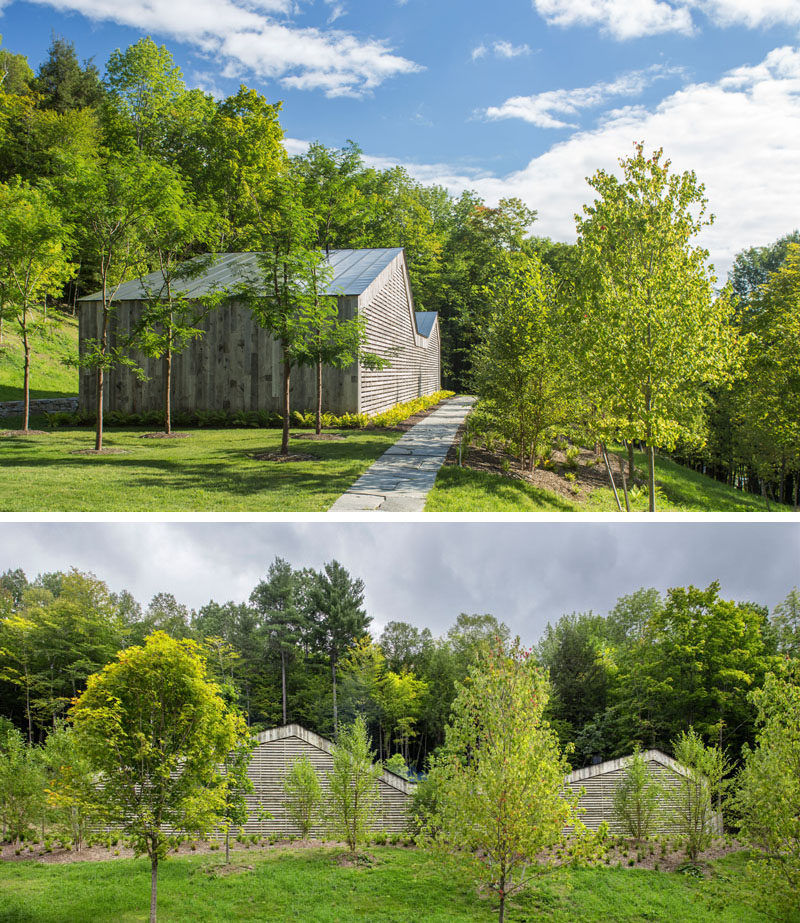 ---
The house, which is split into two asymmetric gable roof forms, is clad in a siding composed of re-purposed snow fencing, so that it already has the natural beauty of the weathered boards.
The front entrance is hidden away within the siding, making it almost invisible when walking past, with only a small stone path telling you where it is.
---

---
The wood siding on the exterior of the house continues through to the interior, as seen here in the front entryway, that's central to the home.
---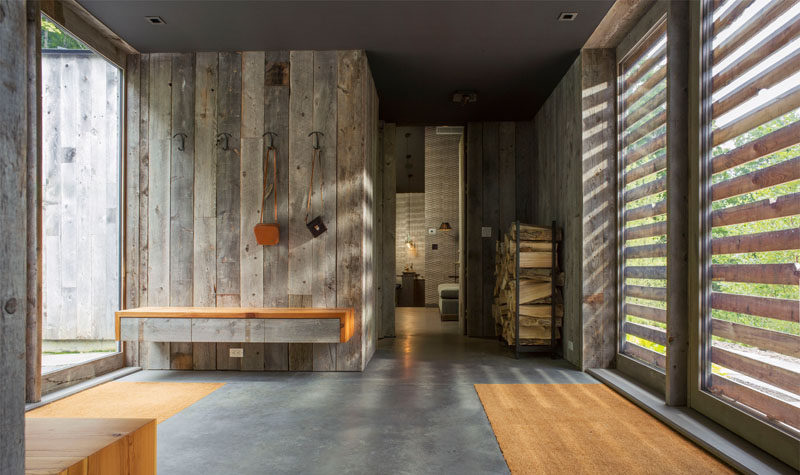 ---
Opposite the entryway is a door that leads out to an outdoor entertaining space with a couch, a couple of armchairs and an outdoor firepit. From this angle of the home, you can see the two different sections of the house that are split by the entryway.
---
---
On one side, there's an entertainment room / games room with a bar and a double sided fireplace.
---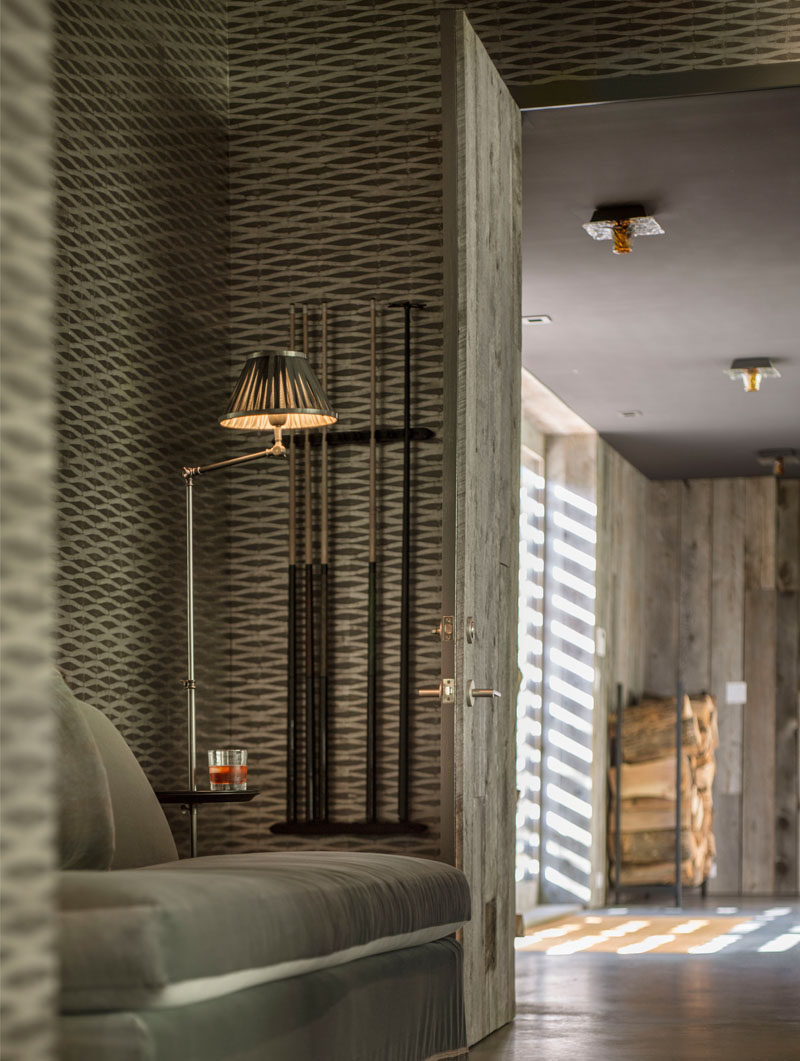 ---
There's also a living room with a corner sofa that wraps around the space, and black framed windows let plenty of natural light into the room and provide views of the landscape outside.
---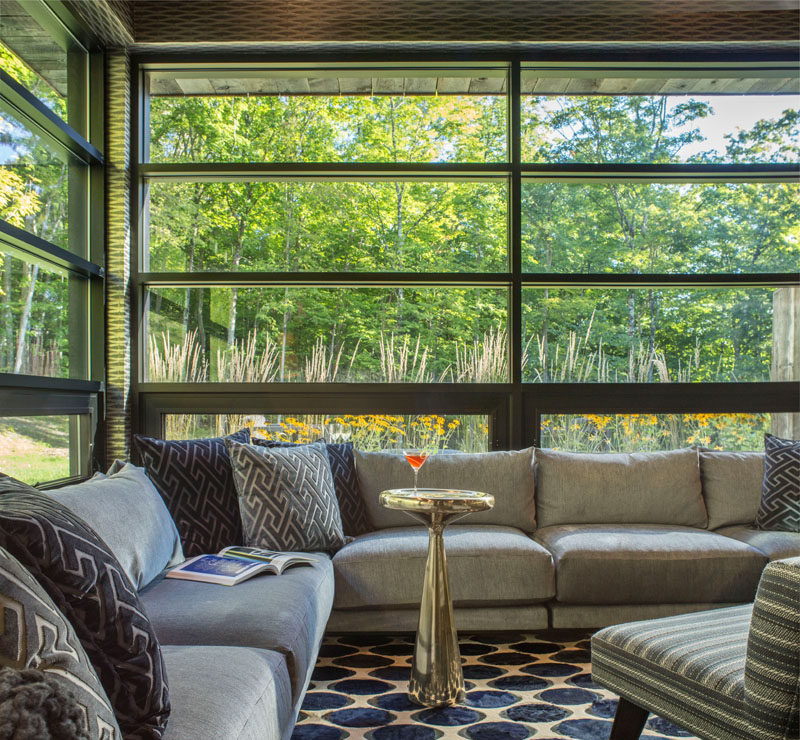 ---
At the other end of the house, there's another living room, this time with a hanging fireplace. This end of the house also includes two bedrooms with ensuite bathrooms, as well as a kitchen.
---