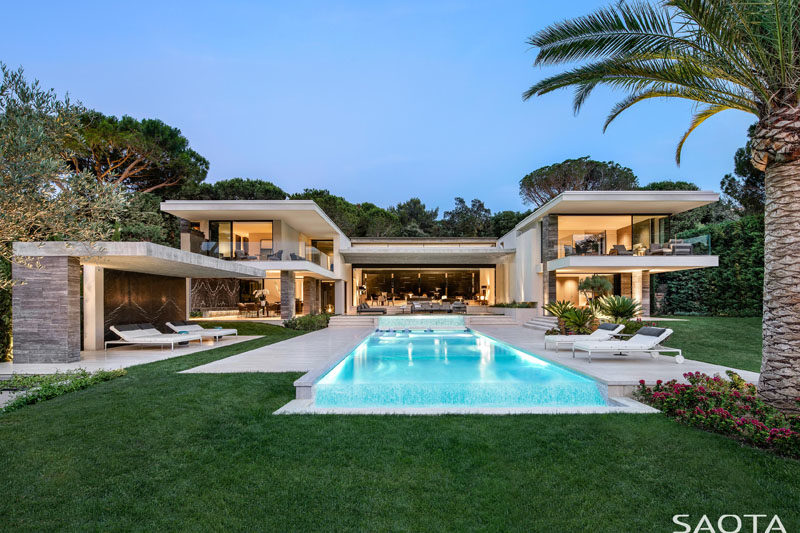 Architecture firm SAOTA has recently completed this modern house in Saint Tropez, France.
Welcoming visitors to the home is an entrance path with concrete steps that lead from the off-street parking below the house, through the garden, and to the front door.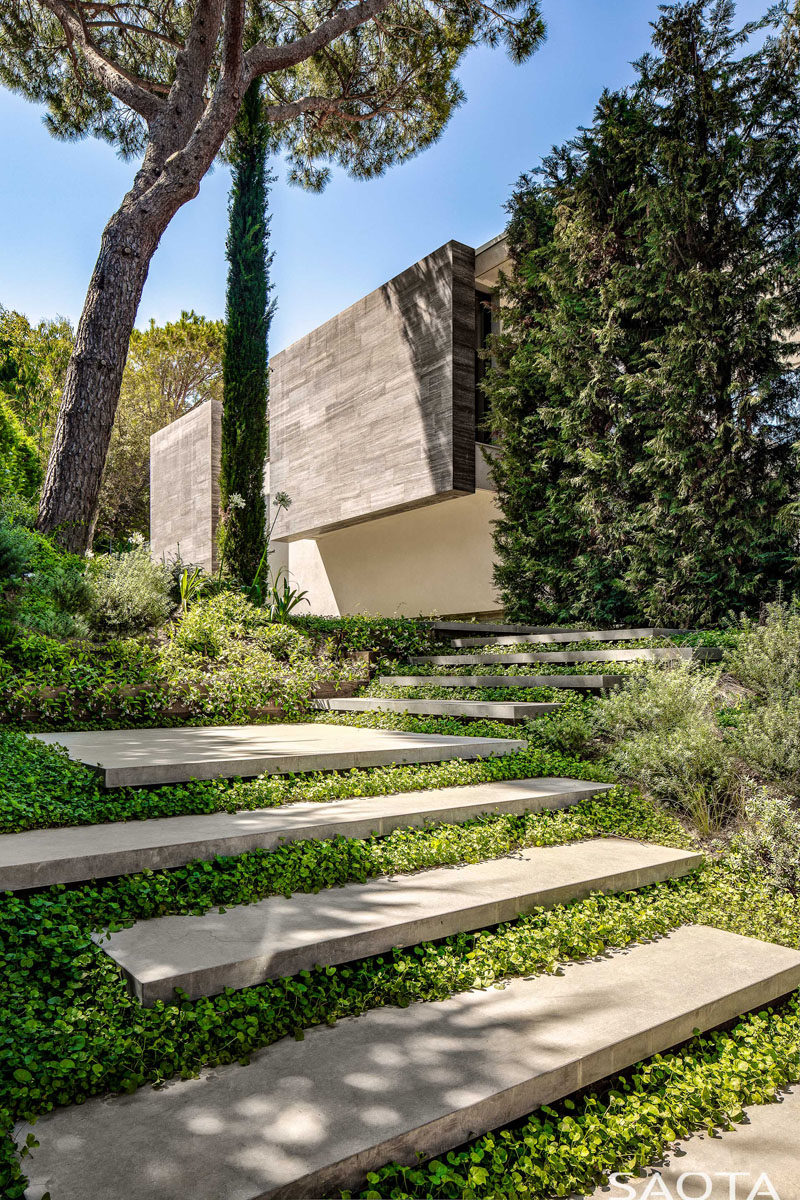 ---
A large oversized black pivoting front door opens to reveal the interior of the home, which was conceived as a gallery-like space.
---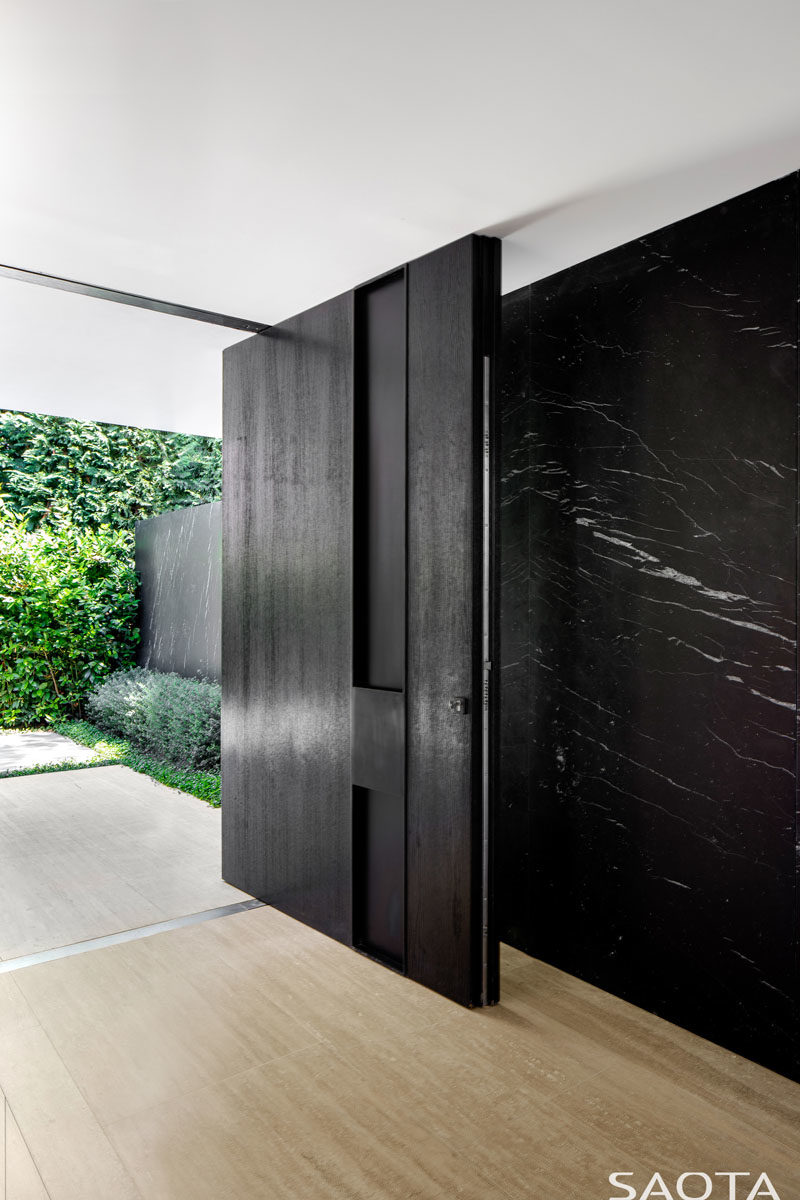 ---
Inside, there's an open floor plan with the main living room and entertainment areas located between to wings.

Clerestory windows fill the home with natural light, provide views of the trees, and draw the eye upwards to the wavy concrete ceilings.
---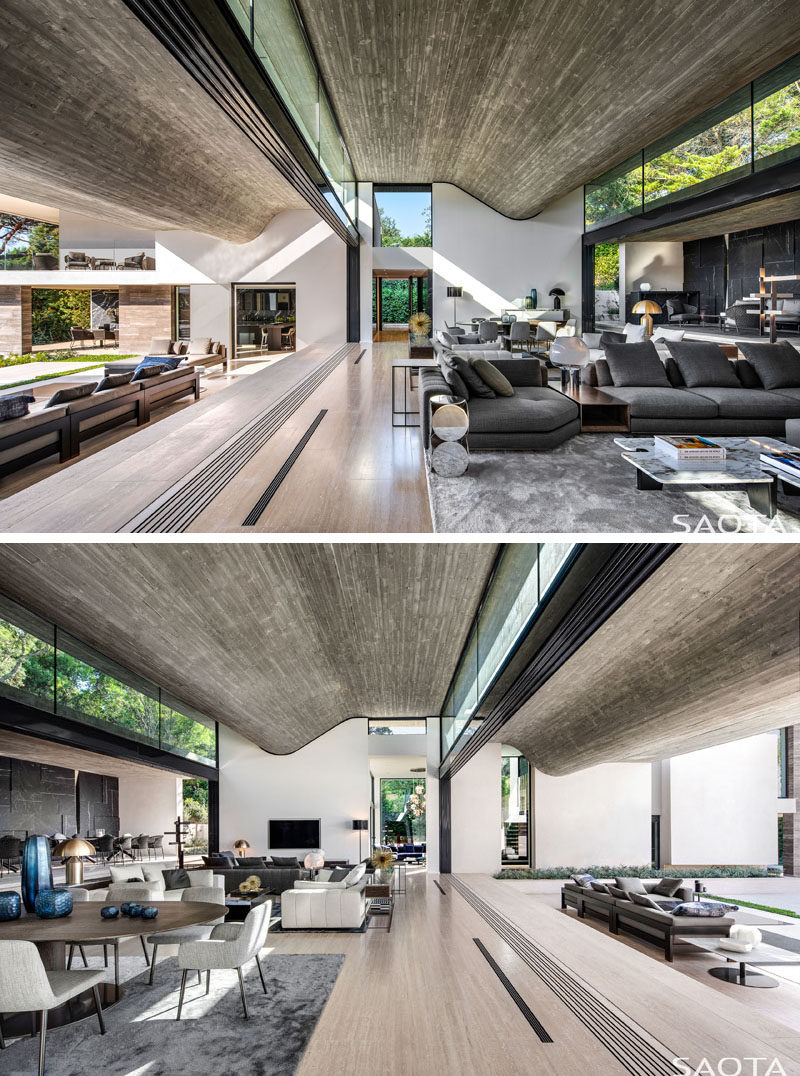 ---
The ceiling was created by using raw wood planks that reference the pine trees outside, while the folded shape represents the cascading terraces of the landscape.

By having an expansive concrete ceiling, it allowed the design of the home to have a 39 foot (12m) span without any columns.
---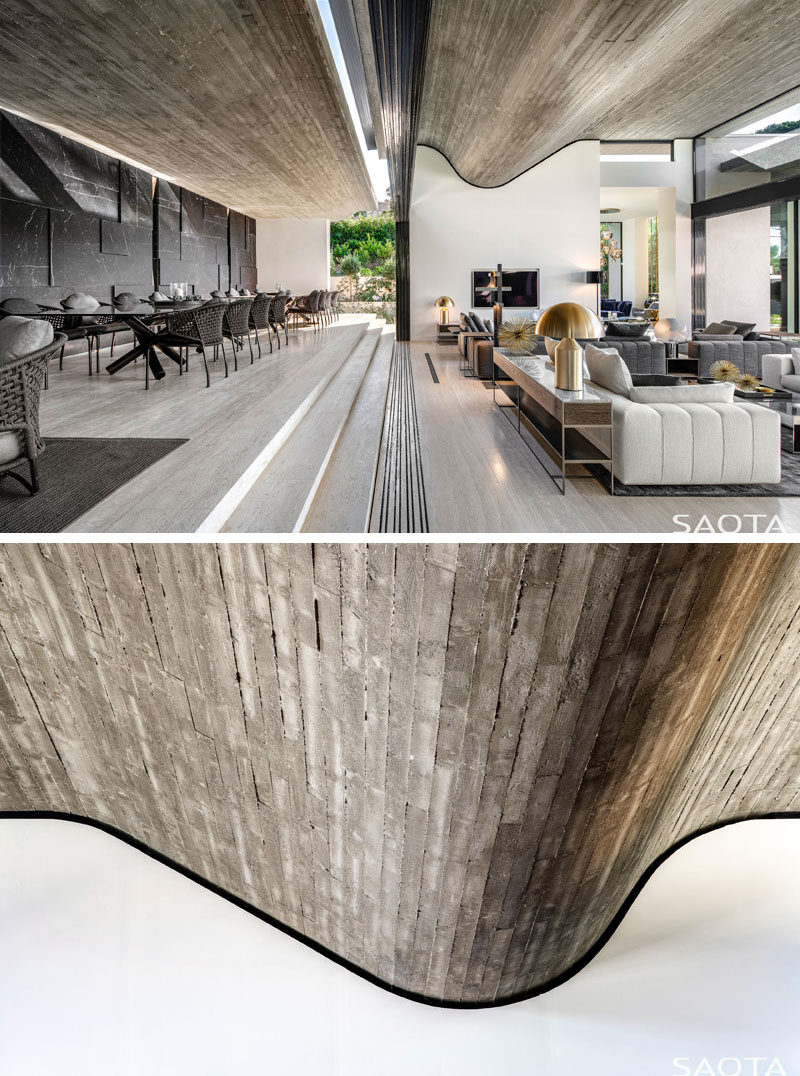 ---
The main living areas step down to the landscaped terrace. Throughout the home, vein cut Travertine floors have been featured.
---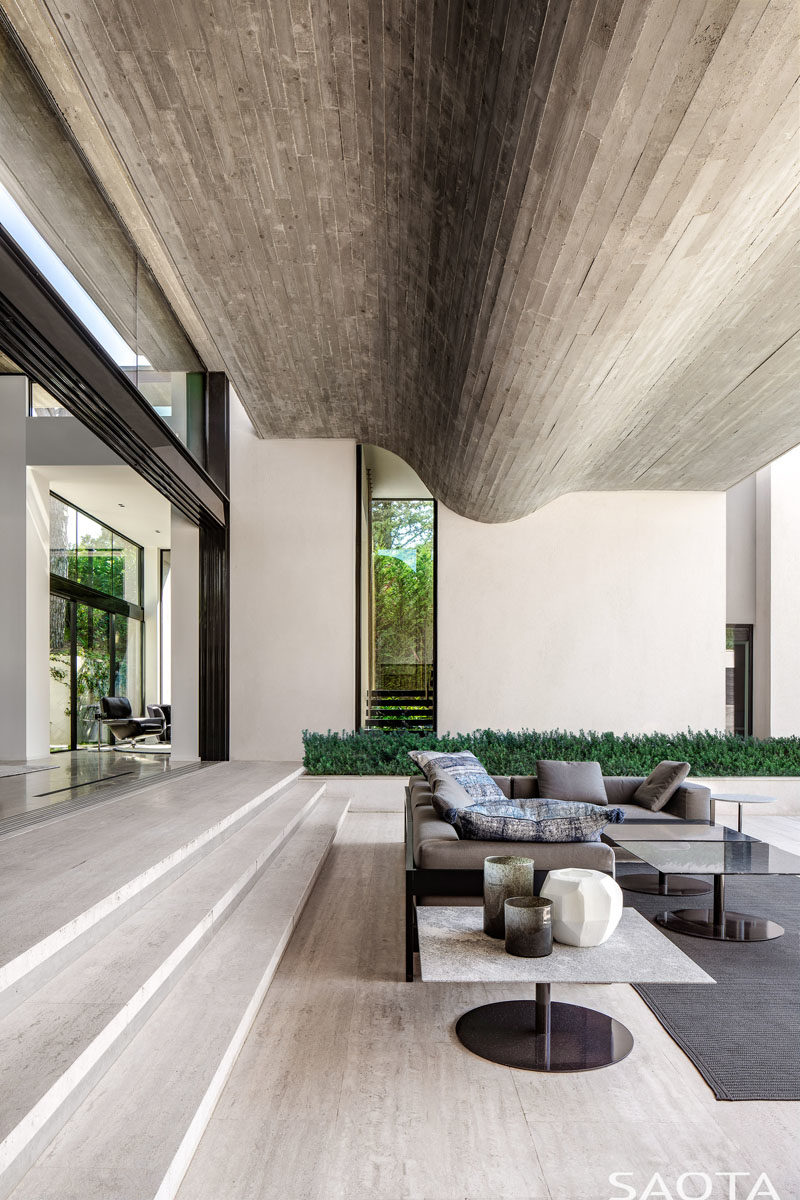 ---
Glass cavity doors slide open to create an indoor/outdoor living experience, and allow the cool summer breezes to flow through the house.
---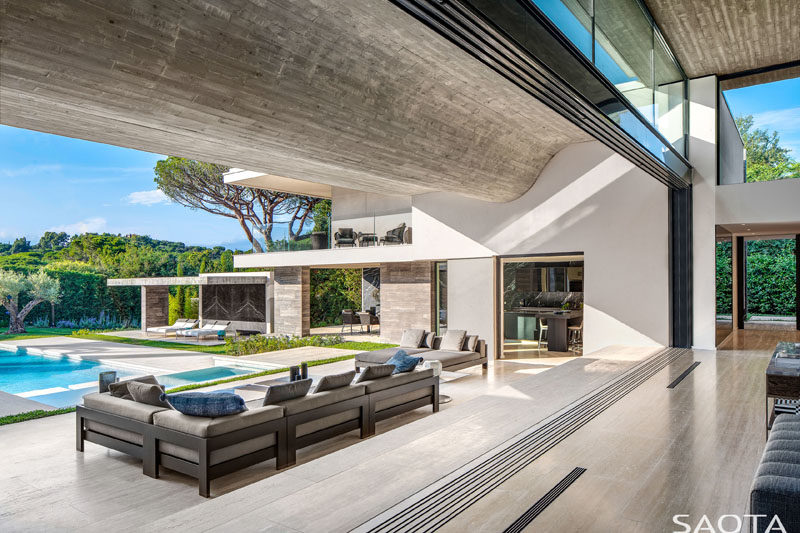 ---
The terrace can also be accessed via the dining room and kitchen, that are both stepped down from the foyer, and feature dark marble walls.
---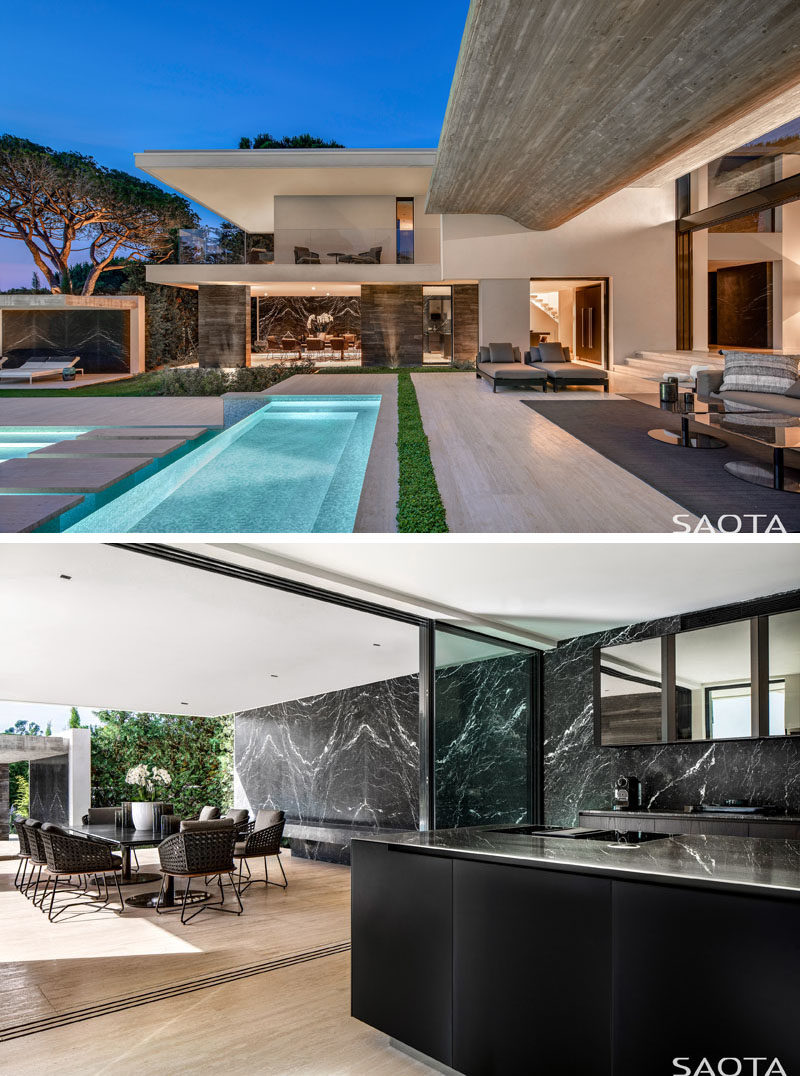 ---
Outside, it's easy to see the two rectilinear wings that wrap around the central courtyard, that leads down to the swimming pool and yard.
---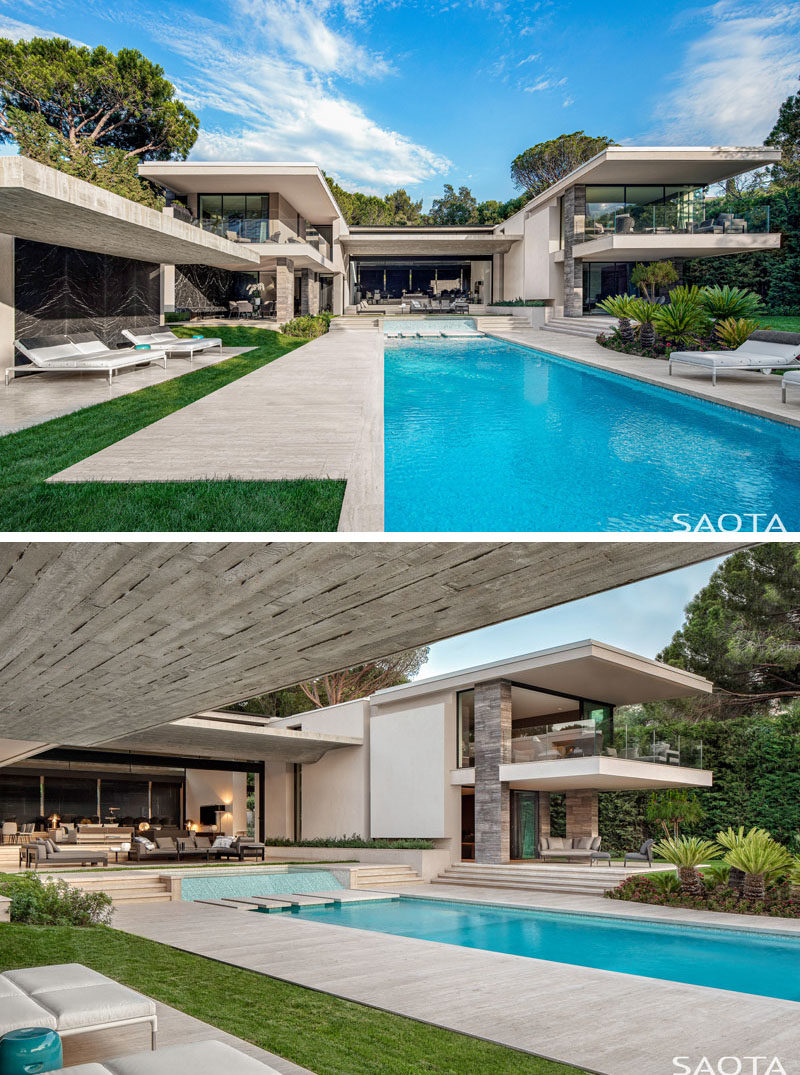 ---
Back inside, and there's marble stairs that travel past a large floor-to-ceiling window.
---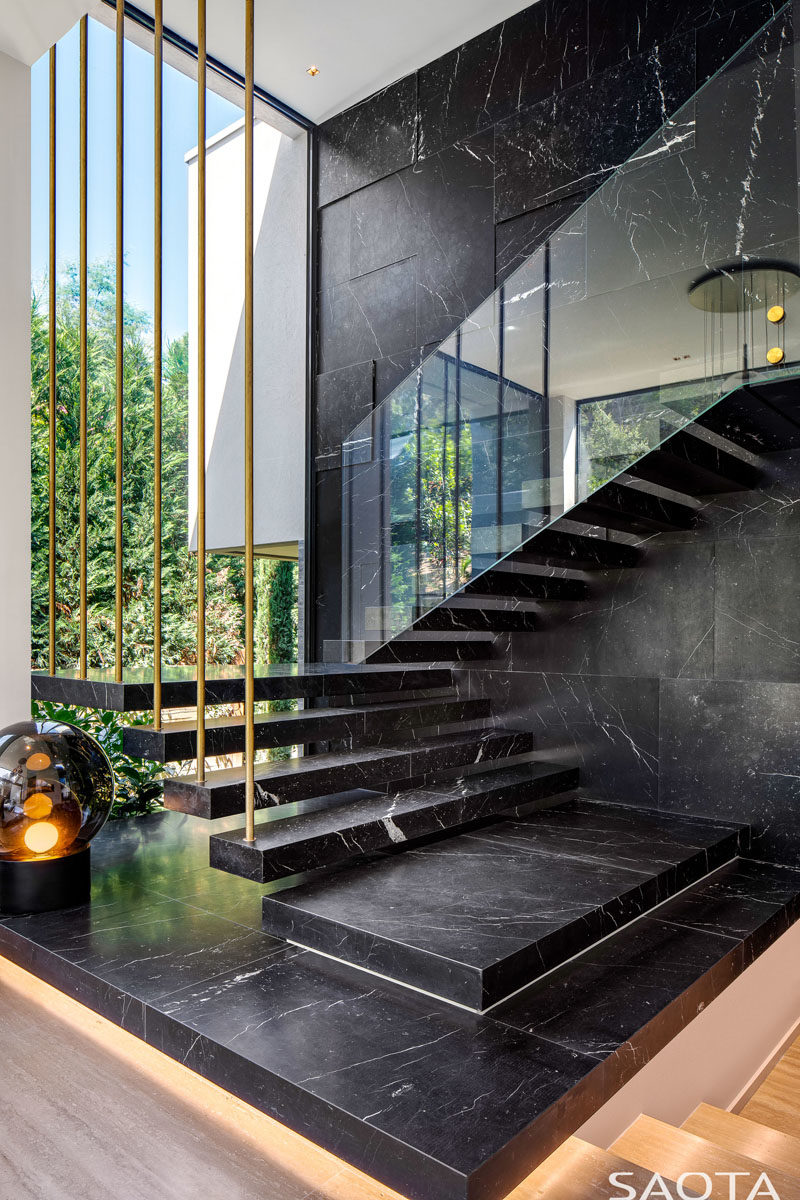 ---
The bedrooms and bathrooms occupy the upper level of the home, with this bedroom surrounded by glass walls.
---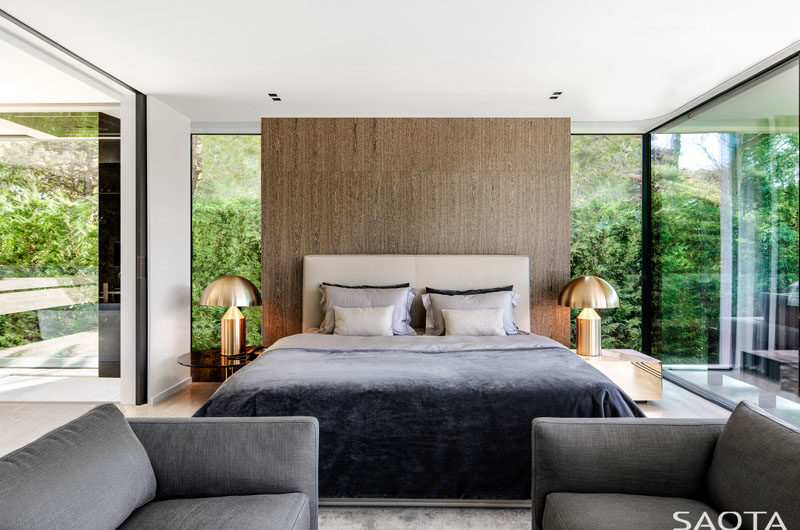 ---
Here's a look at the floor plan that shows the layout of the house.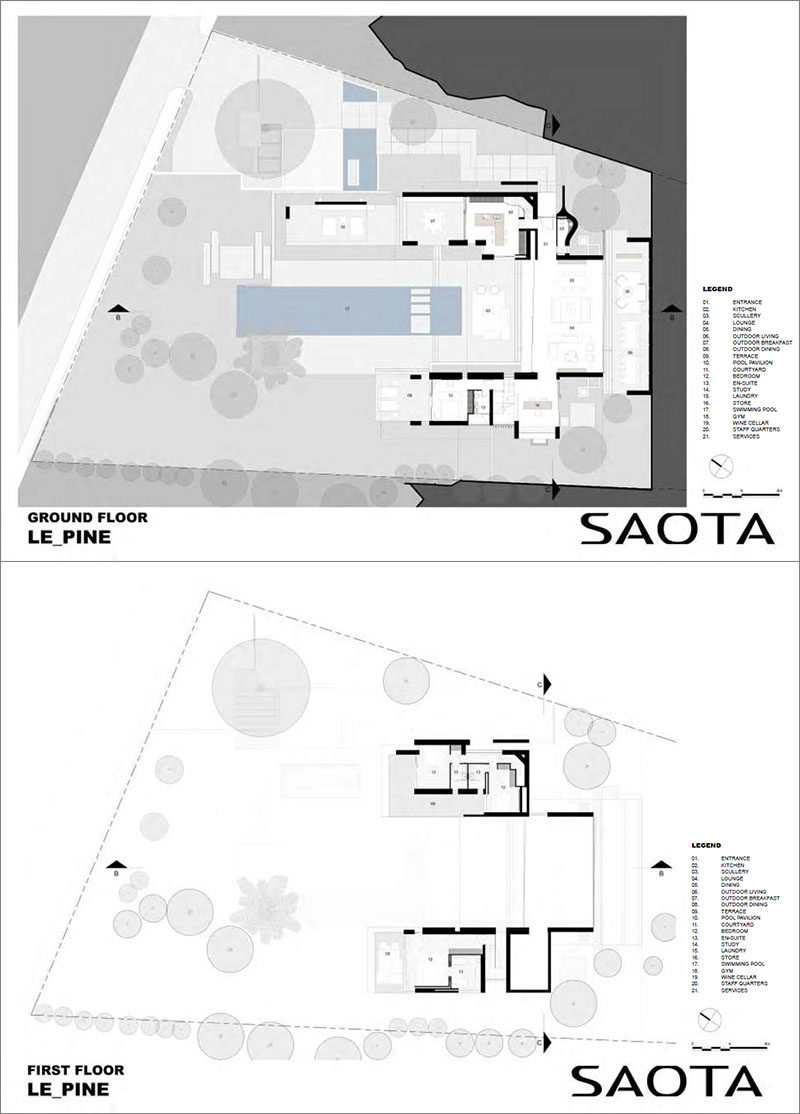 Lead Designers: SAOTA | SAOTA Project Team: Phillippe Fouché, Stefan Antoni & Amé Venter | Architect of Record: Libre Architecture Concept | Local Architect: Thomas Paturle | Structural Engineer: IBS | Contractor (only concrete): GUILLEC | Landscaping: Saint-Tropez Parcs et Jardins