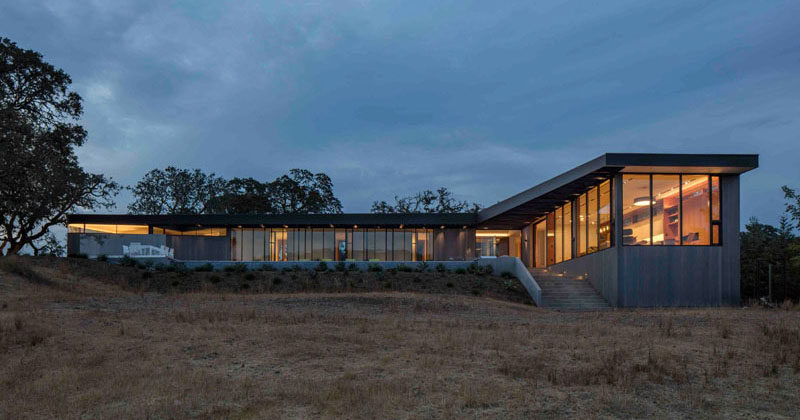 Schwartz and Architecture have designed a new house in Glen Ellen, California, that has sweeping views of Sonoma Valley.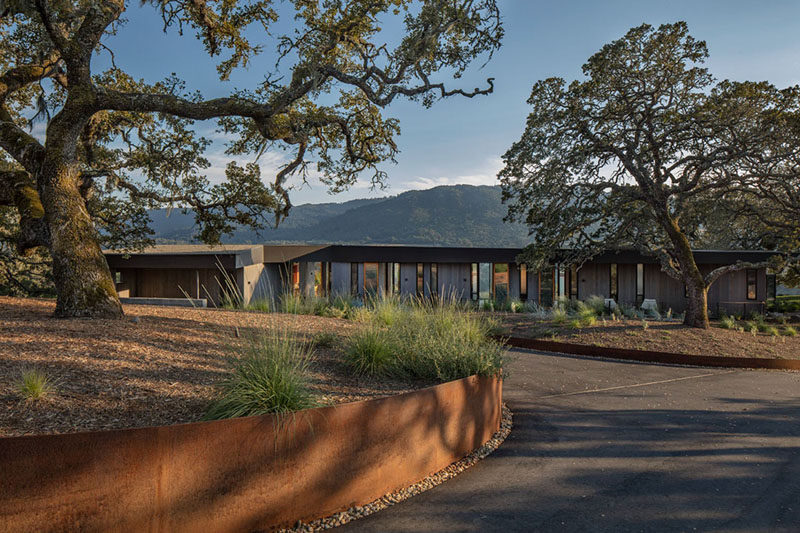 ---
Large front doors welcome guests to the house, while a second set of doors open up the interior of the home to a patio and swimming pool, and a set of stairs leads down to the garden.
---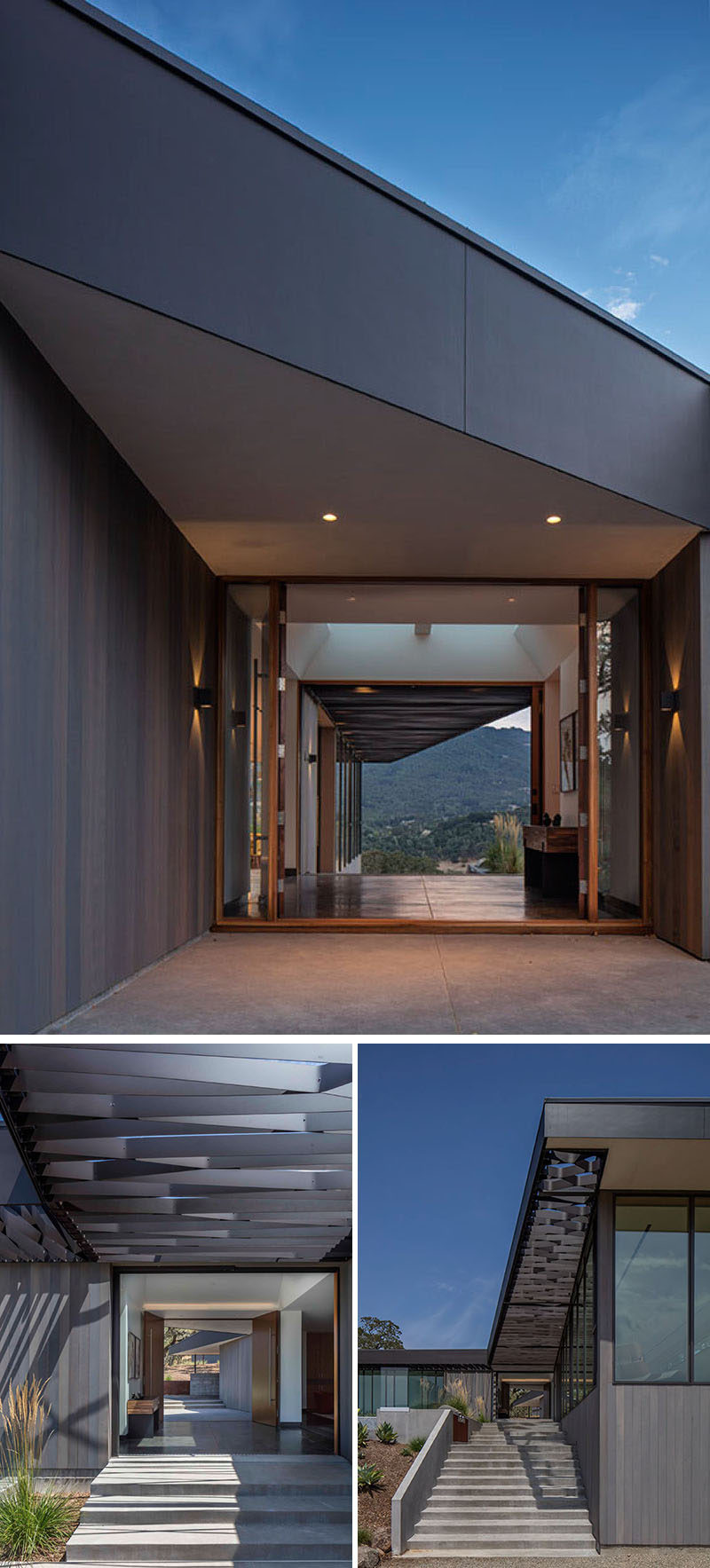 ---
The house wraps around the patio and swimming pool, and at one end, there's an outdoor dining area.
---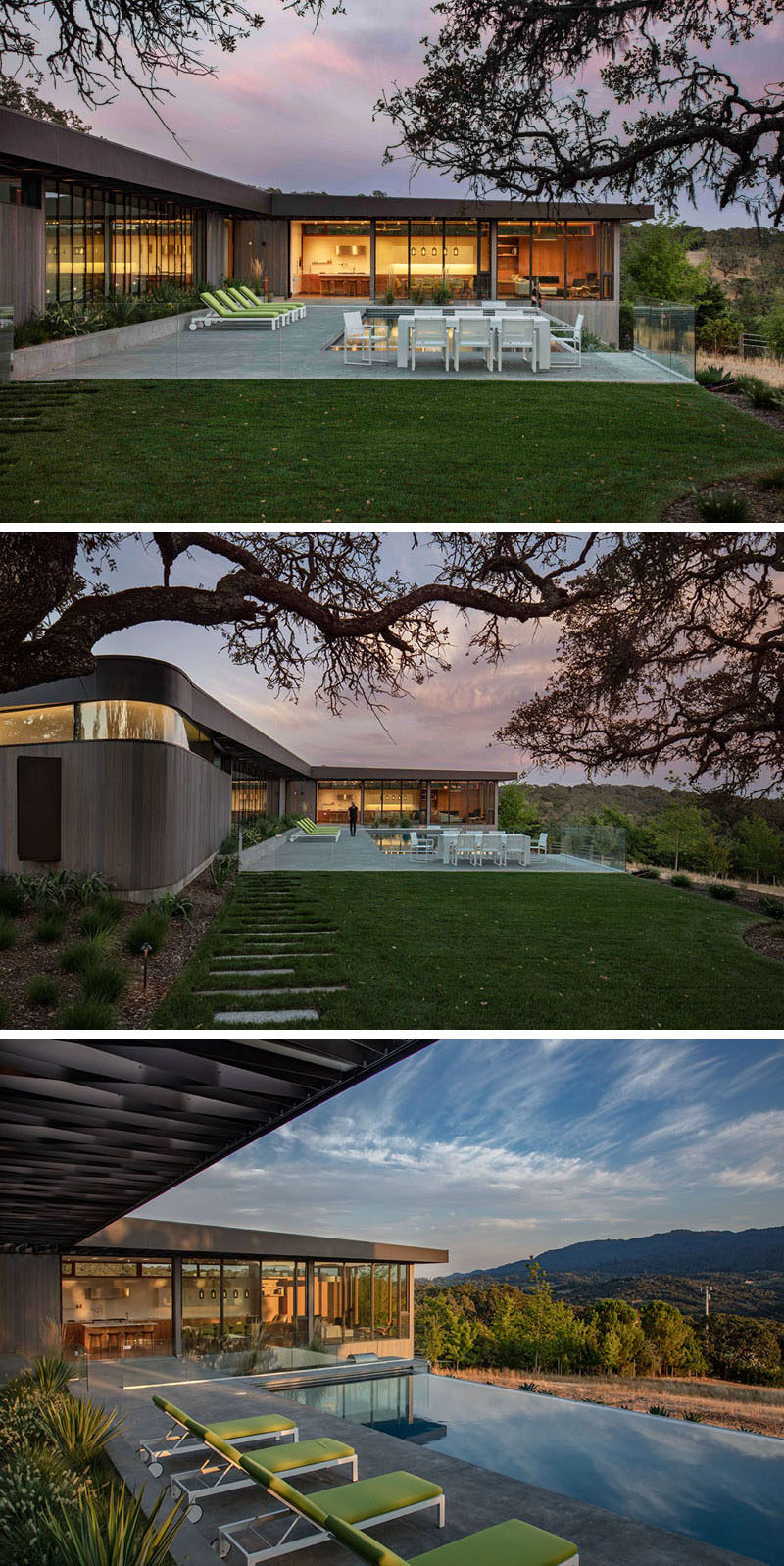 ---
Large sliding doors open the main living area of the home to the partially covered patio.
---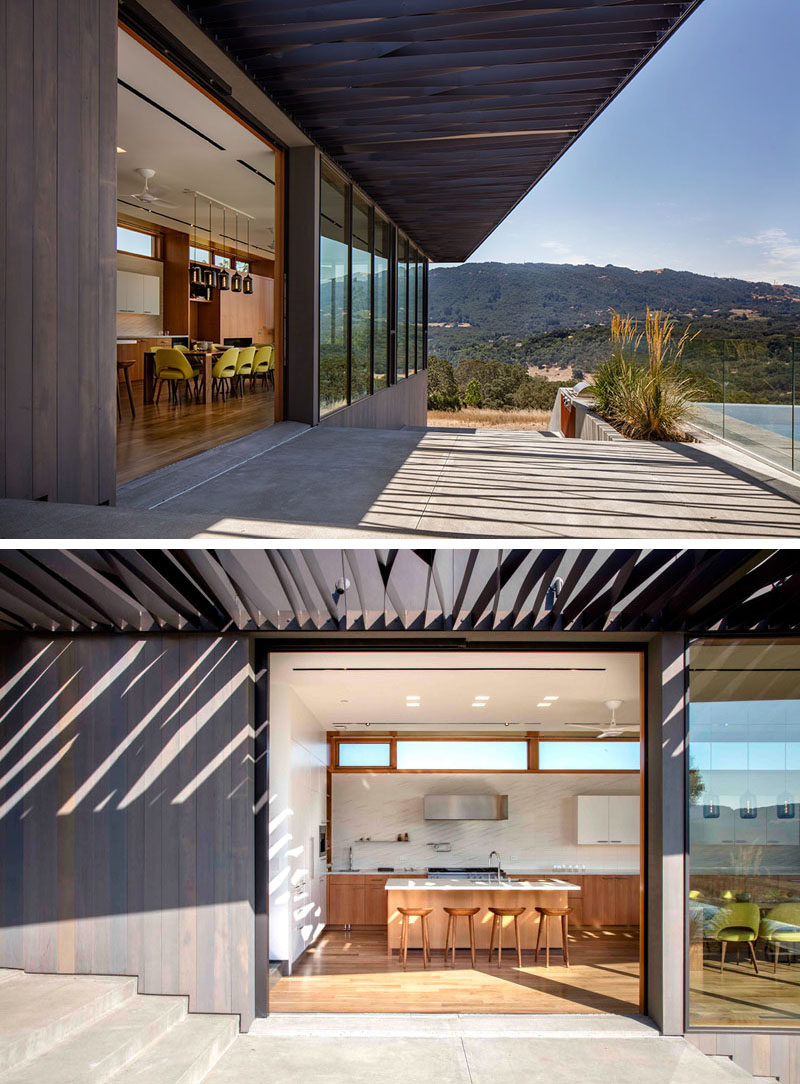 ---
Inside, the kitchen, dining area and living room share the same space, while in the kitchen, wood cabinets match the cabinetry outside underneath the barbecue.
---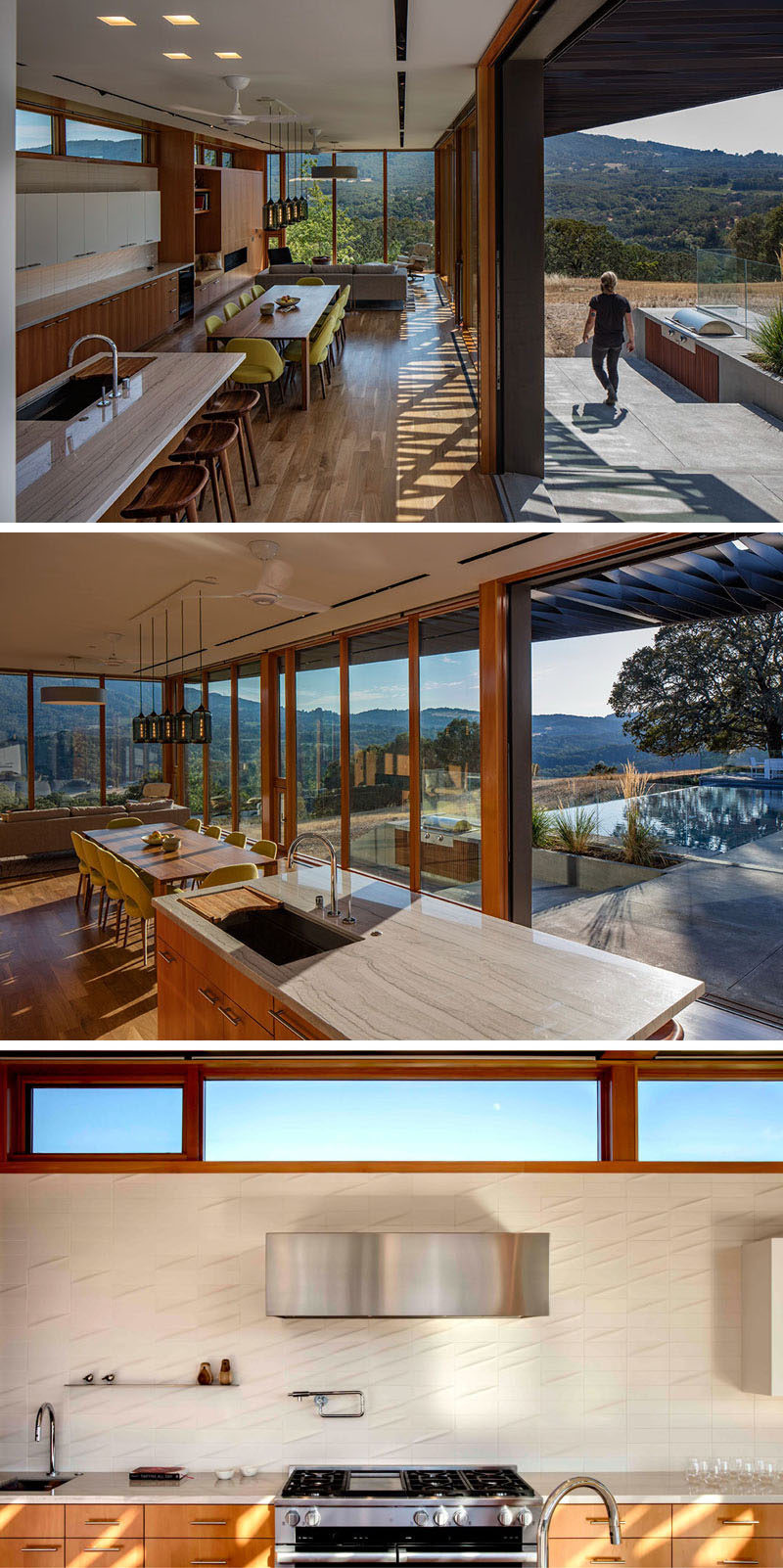 ---
Next to the kitchen is the dining room. Lime green chairs add a pop of color to the mostly white and wood interior.
---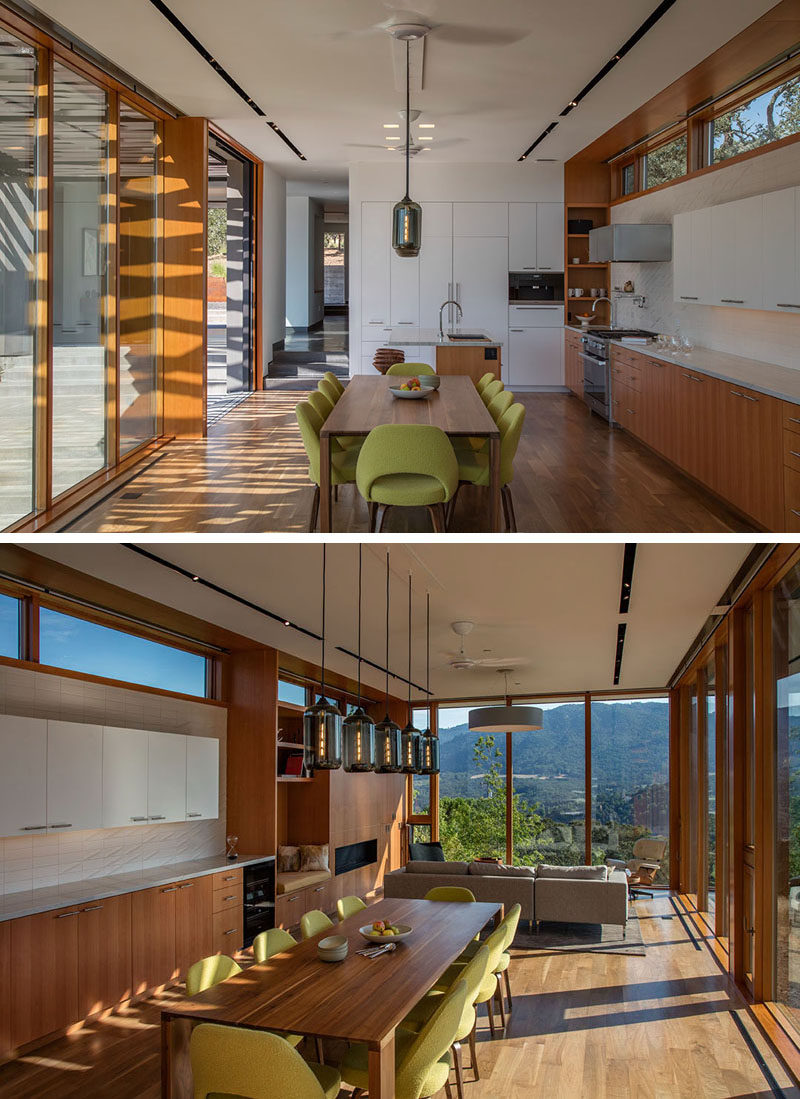 ---
At the end of the open plan room is the living room with a light grey couch that looks out towards the valley.
---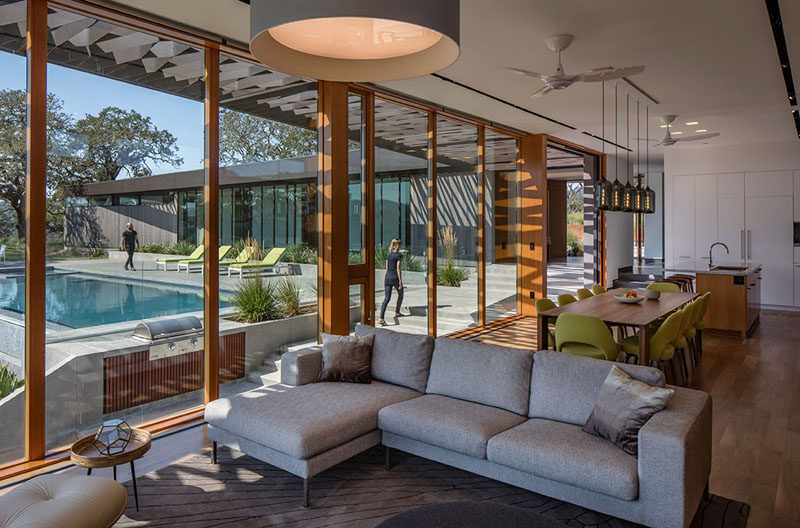 ---
A long hallway with floor-to-ceiling windows connects the living areas of the home to the bedrooms.
---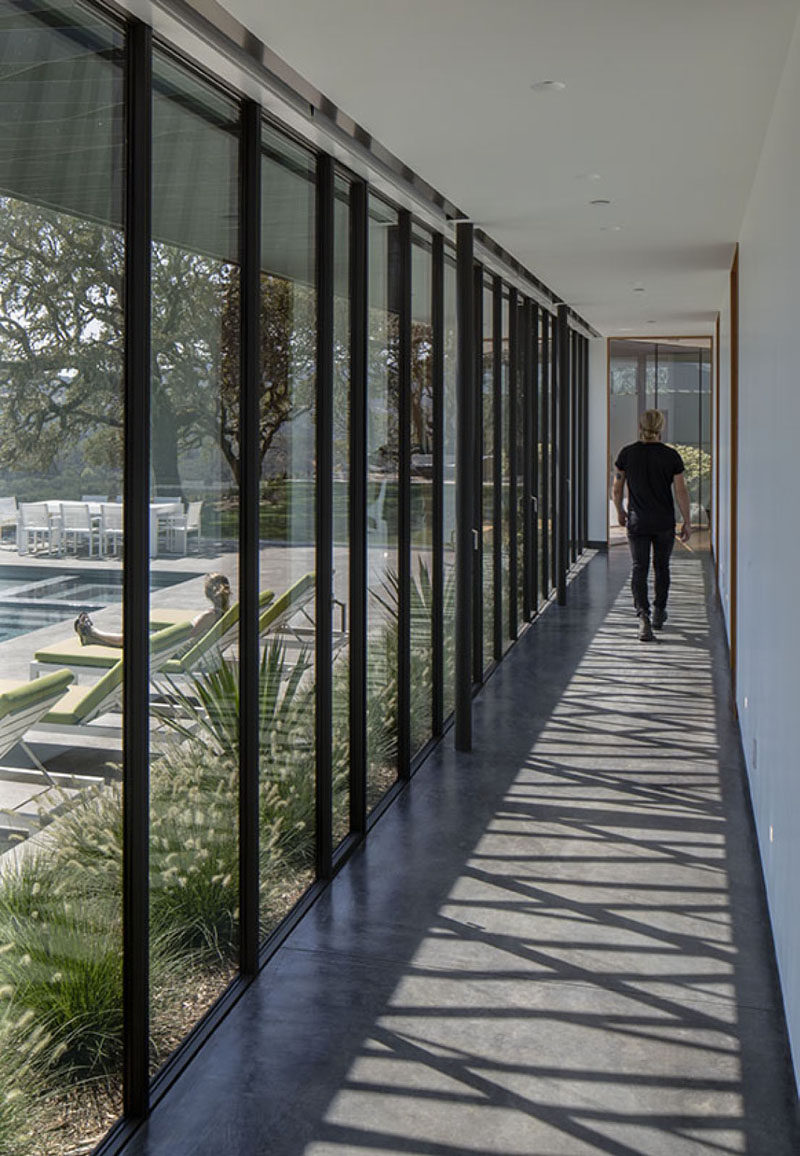 ---
In the bedroom, two tall and narrow windows sit either side of the bed, while a sliding door opens the bedroom to the outdoors.
---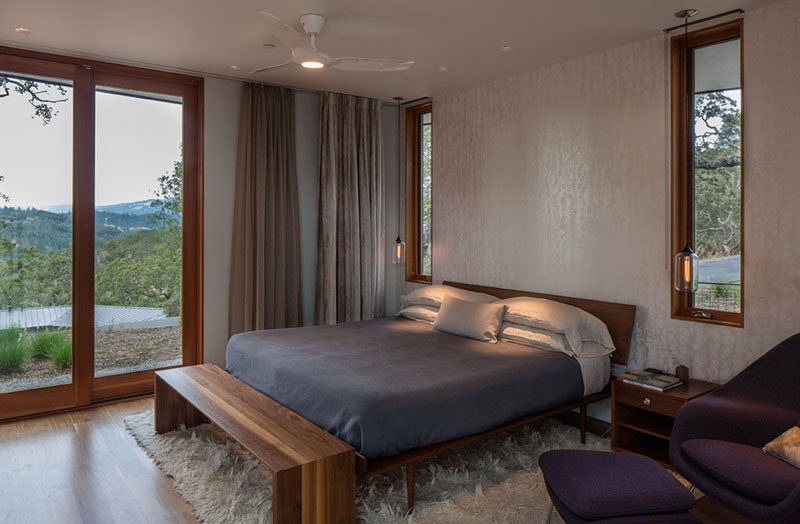 ---
In the bathroom, clerestory windows follow the curve of the wall and a wood framed window provides views of the surrounding landscape. A private outdoor shower can be accessed through a glass door.
---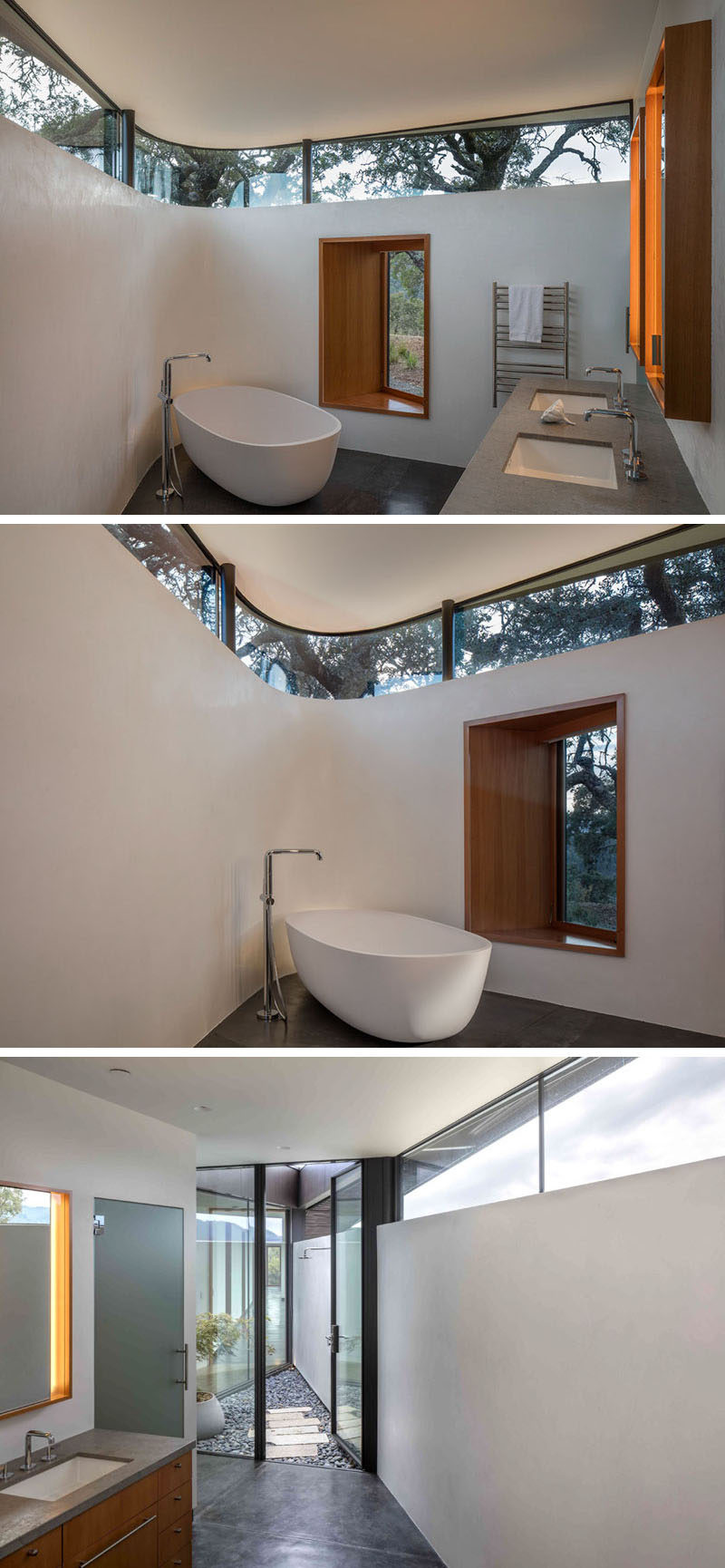 ---
There's also a room that's been set up as a children's play room with fun black and white wallpaper.
---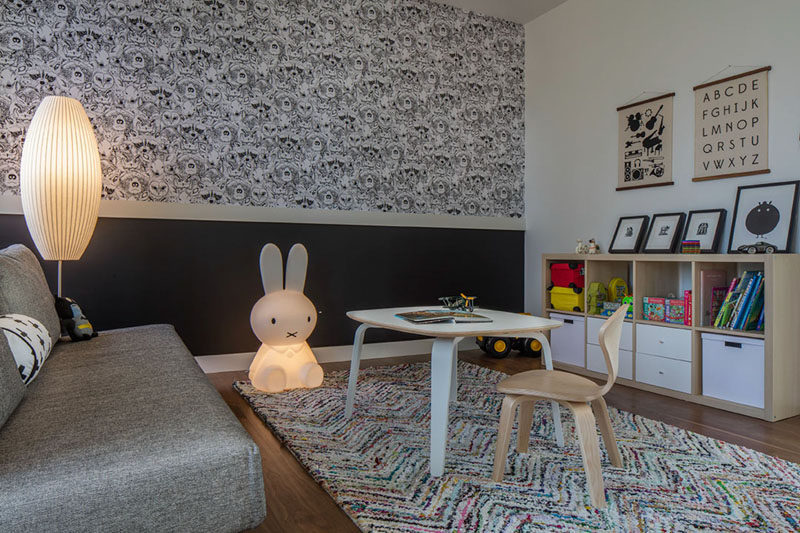 ---
Also on the property is a secondary unit or guest suite, that has a living room, bedroom and bathroom.
---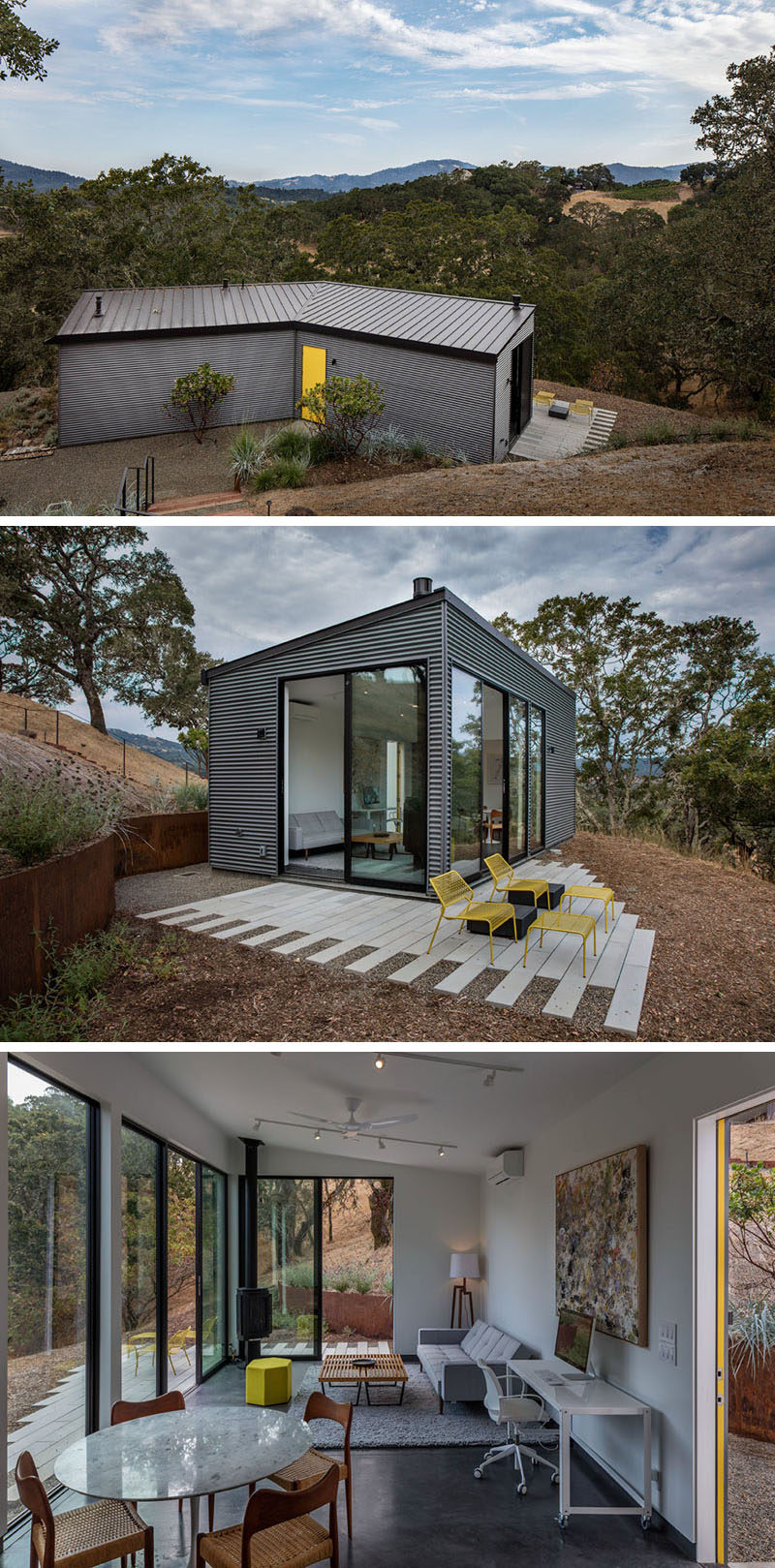 Photography by Richard Barnes Photography | SaA Project Team: Wyatt Arnold, Christopher Baile, Erik Bloom, Laura Huylebroeck | Contractor: Eames Construction, Inc. | Landscape Design: Surface Design, Inc. | Lighting Design: PritchardPeck Lighting | Interiors Consultant: Standard Studio, LLC | Structural Engineer: iAssociates
---