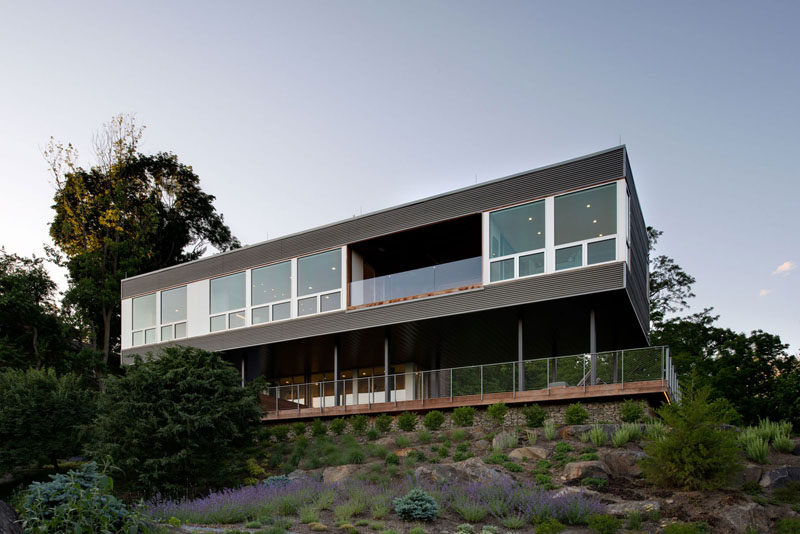 Resolution: 4 Architecture have designed a new and modern house in Croton-on-Hudson, a village in Westchester County, New York, for a couple nearing retirement.
The clients wanted a compact home that would take advantage of the views and be equipped with just enough space for two.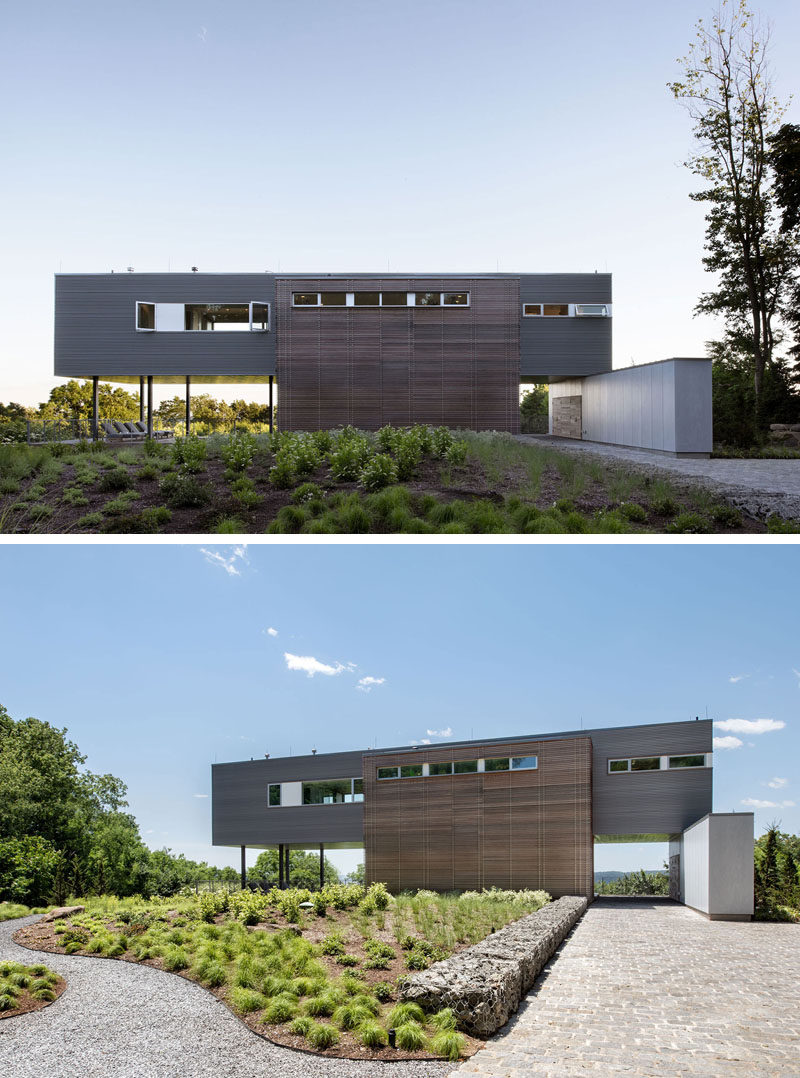 ---
The home is reached via a winding gravel drive surrounded by a landscaped garden with meadow grasses and lilacs. The entry to the house is tucked away beside the covered carport, that features metal panels that extend to cover the adjacent swimming pool and deck. Also on this level of the home is a powder room, stairs, and a small elevator.
---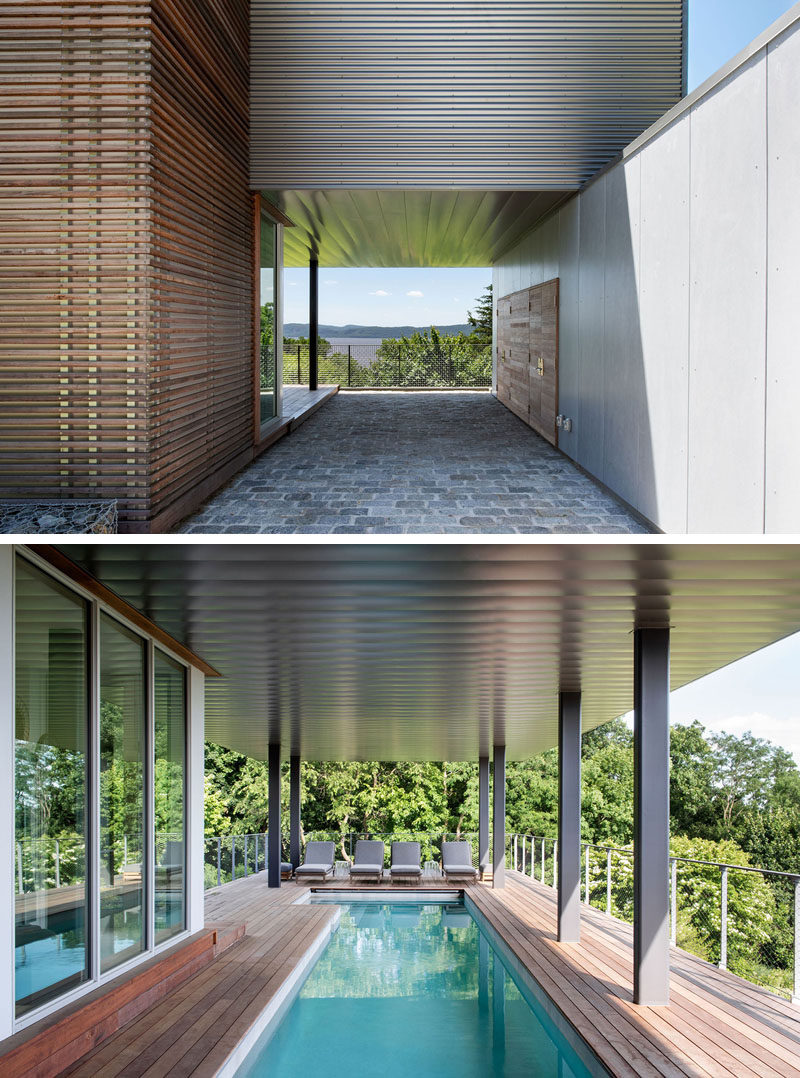 ---
Upstairs, the floor plan is open and welcoming, with the living room, dining room, and kitchen all sharing the same space. Floor-to-ceiling windows maximize the panoramic views of the town and river below.
---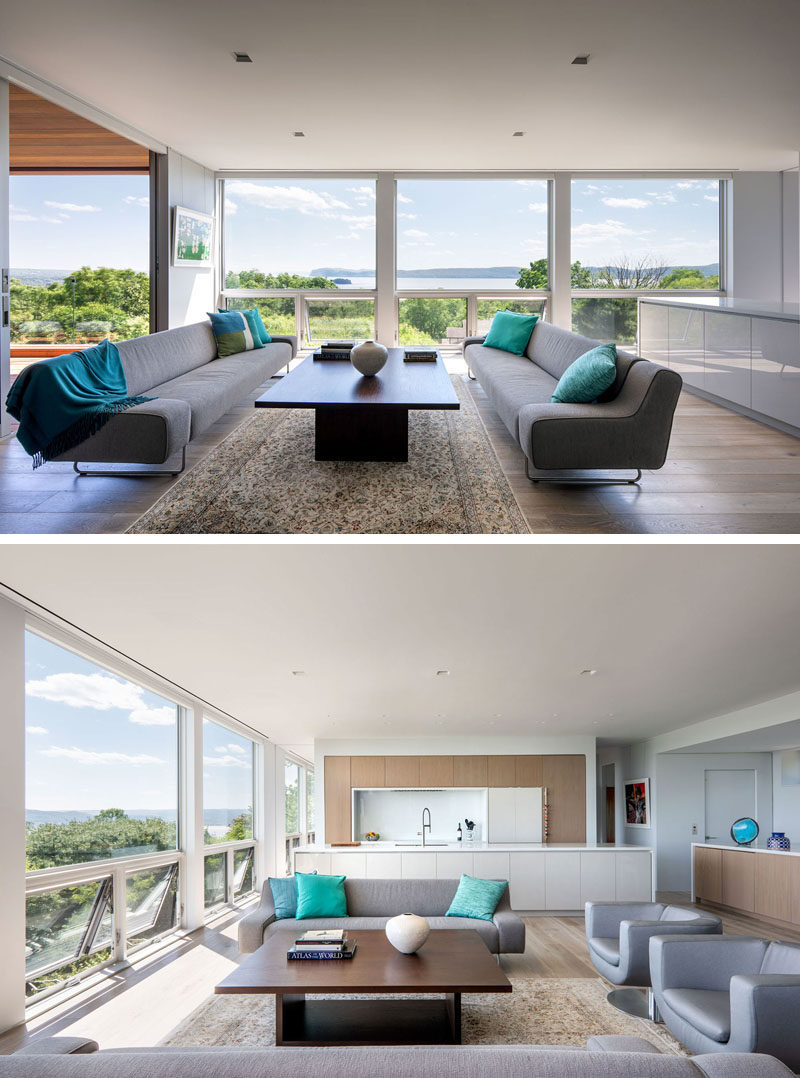 ---
Behind the living room, the dining area has banquette seating that's been built into the sideboard design, while clerestory windows add a touch of natural light.
---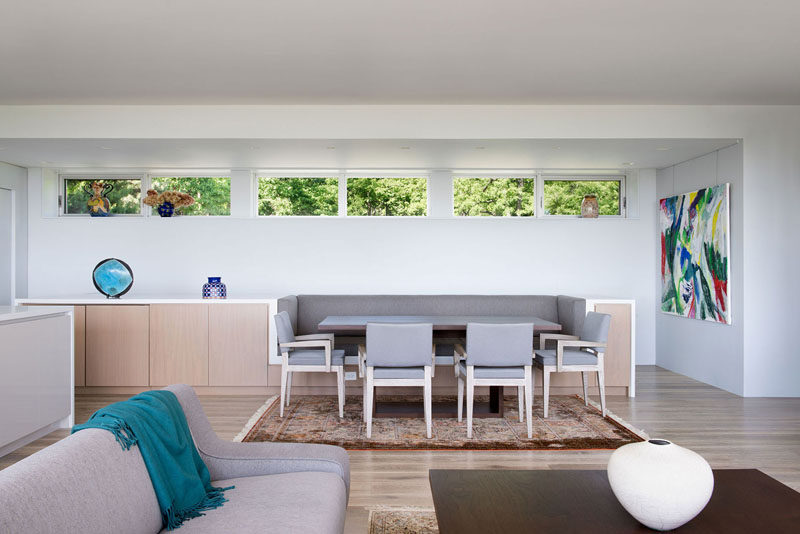 ---
Located off the social areas of the house is a covered outdoor area, that's furnished with a couple of armchairs and a fire table. Glass handrail's allow for an uninterrupted water views.
---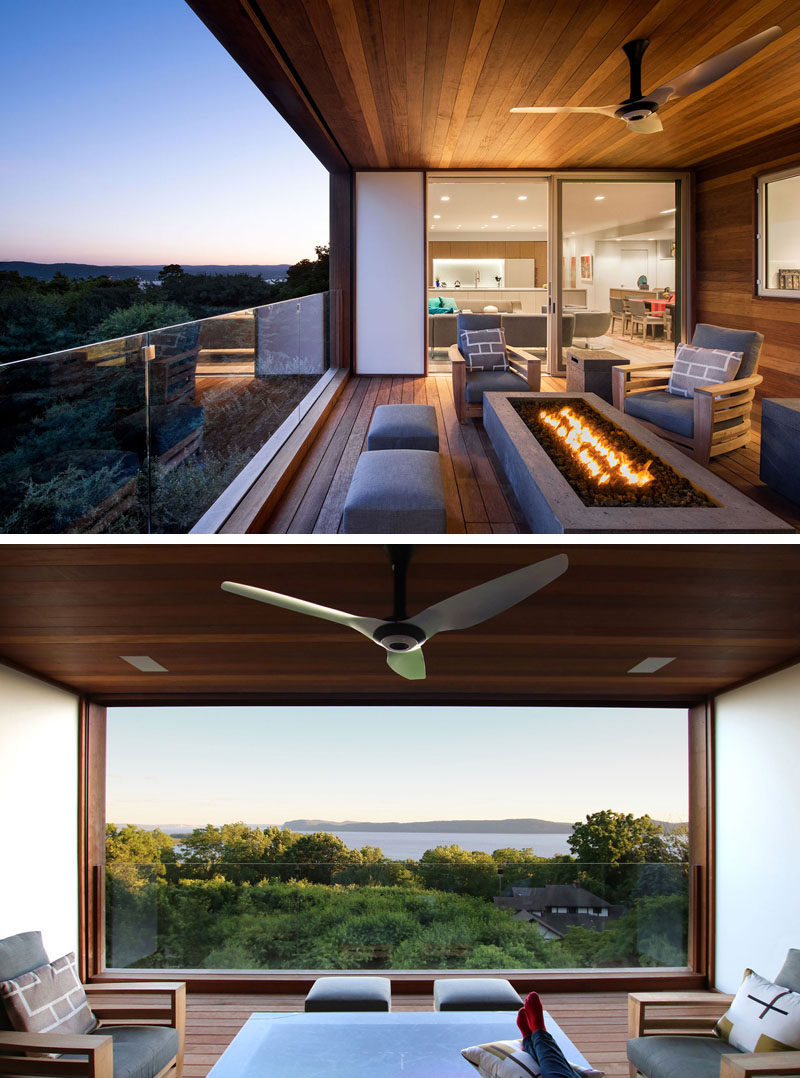 ---
The master suite has been designed with built-in wardrobes flanking either side of the built-in bed to maximize space. The bed also conceals a TV on a lift mechanism, so it can be hidden when not in use. The master suite has been designed to allow the bathroom to be open, with the vanity off to one side and the bathtub and shower located opposite each other.
---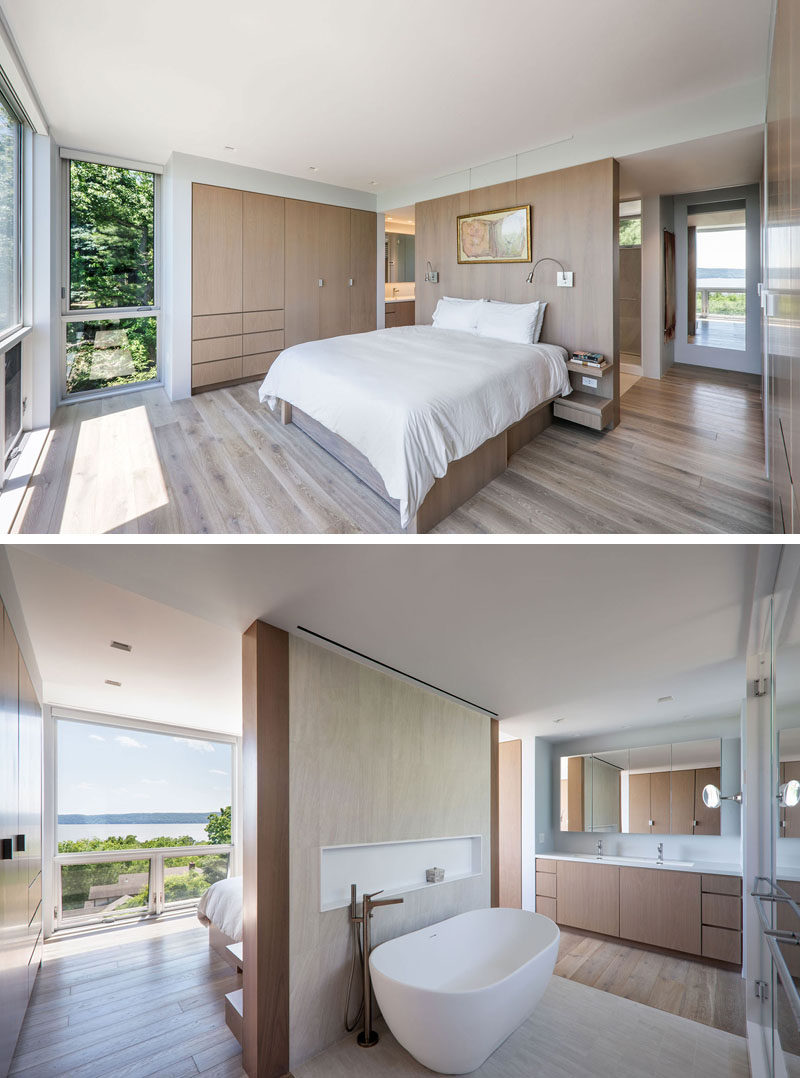 Photography by Emily Andrews | Architect: Resolution: 4 Architecture – Lead Architects: Joseph Tanney and Robert Luntz, Project Architect: Lindsay Kunz | General Contractor: Montana Contracting | Structural Engineer: D.R. Pilla | Civil Engineer: Cronin Engineering | Mechanical Engineer: Gabor Szakai
---