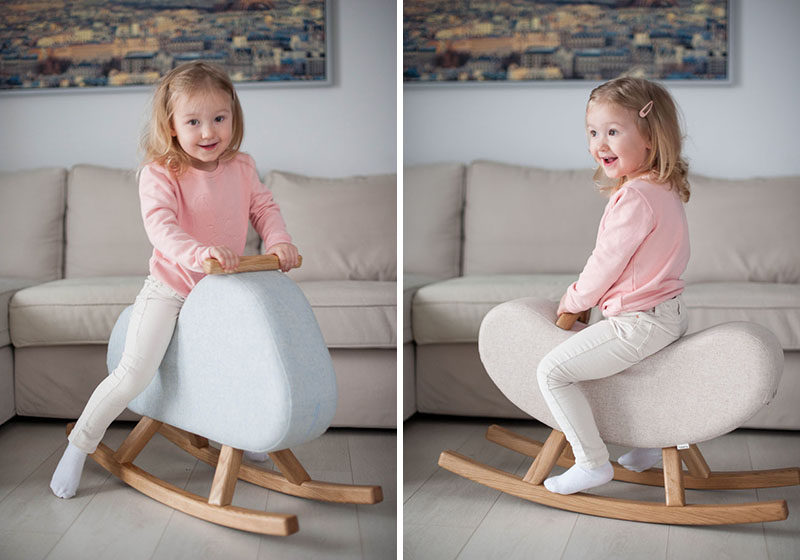 Polish design studio Hyggelig, have created a pair of children's rockers named 'The Mountain' and 'The Banana', that were inspired by what they're named after.
When designing the pieces, Hyggelig says, "We highly value good interior design therefore we wanted to create a product which doesn't ruin stylish look of your living space."
Working with subtle, pastel colors, the body of each rocker is built from durable, yet lightweight construction and upholstered with comfy foam and top quality wool fabric.
---
The handcrafted rockers, like 'The Banana' below, have legs that are made from European oak wood, that's been sanded and finished with transparent varnish. On the bottom of each leg the designers added rubber strips to maintain the flooring and at the same time, added to the stability of the rocker.
---