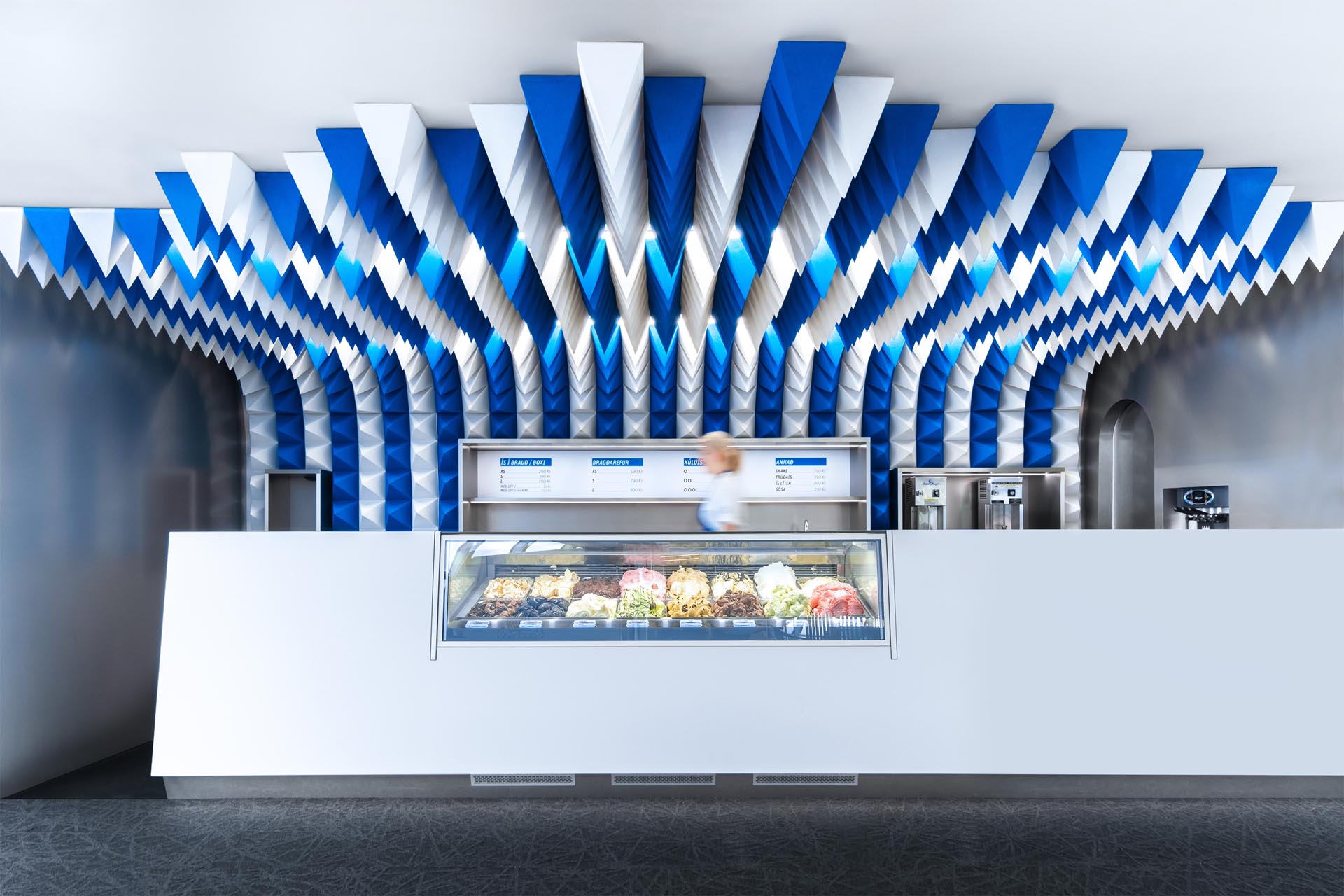 Sculptural ceiling installations are one way a retail store can catch the eye of potential customers walking past, and a good example of this strategy is shown in the design of this ice cream shop.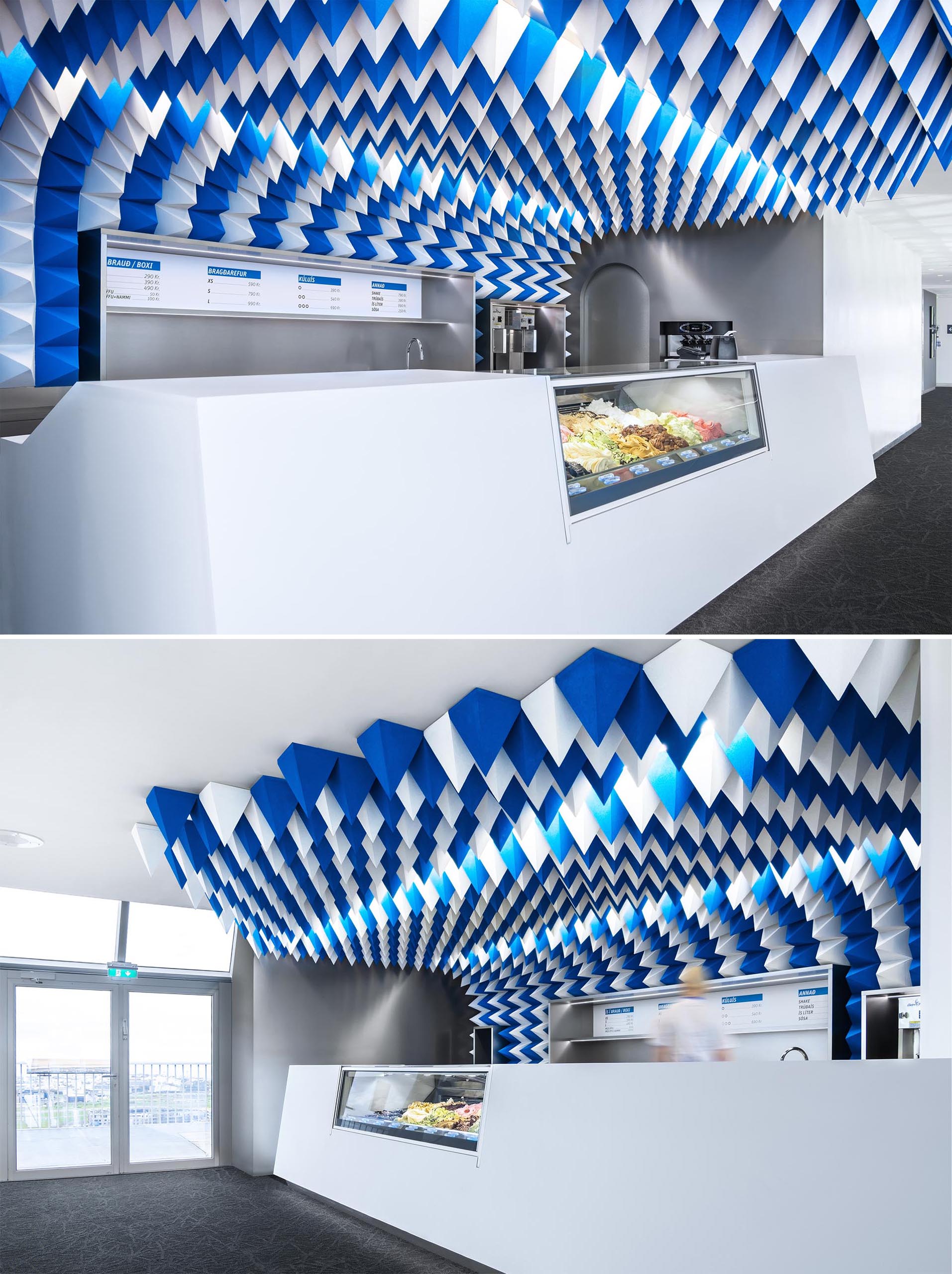 Designed by Atelier Tobia Zambotti, the ice cream shop located inside the Perlan exhibition building in Reykjavík, Iceland, showcases a bold blue and white ceiling installation.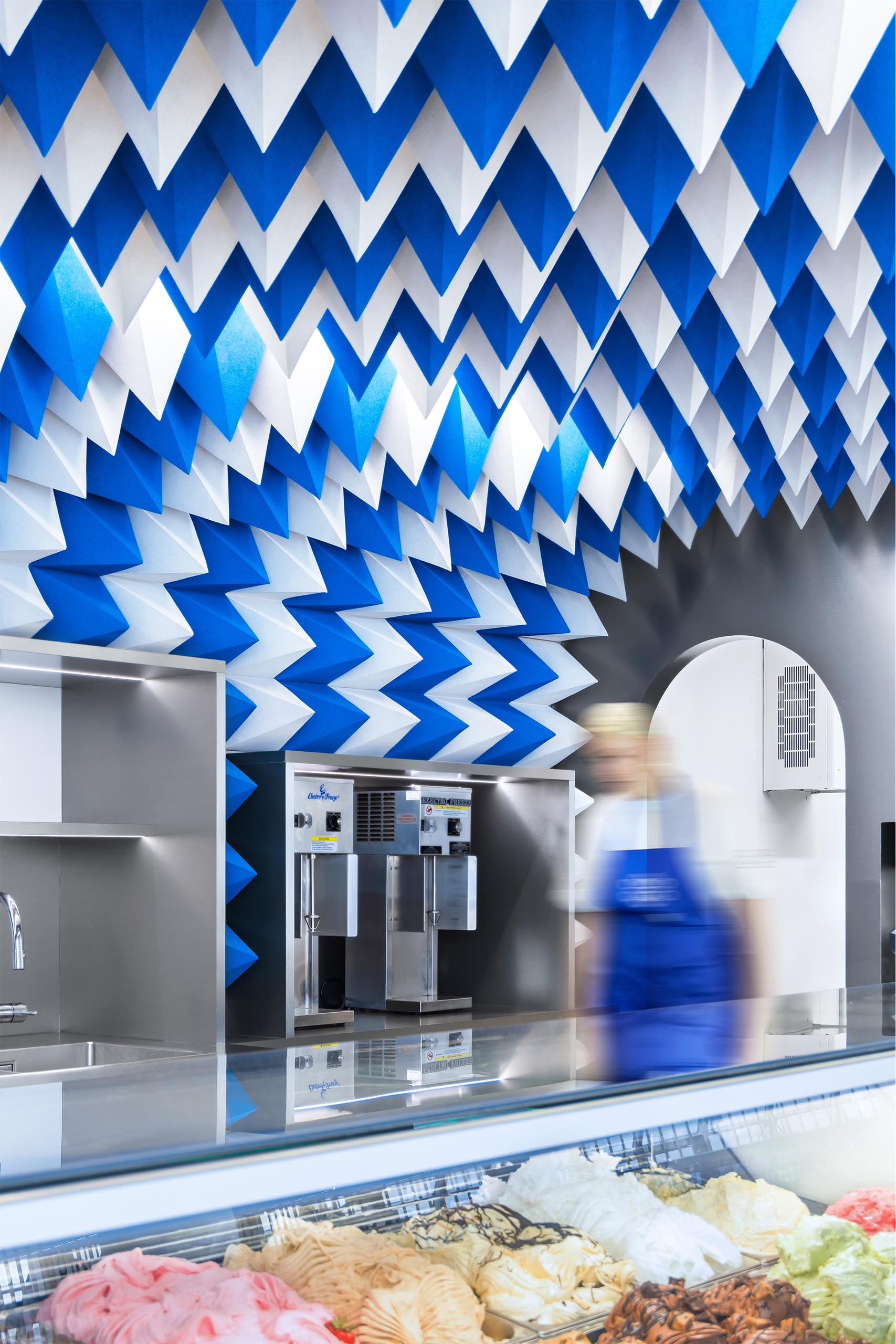 The sculptural ceiling has been formed from acoustic foam pyramids that create an optical illusion, pulling visitors towards the focal point of the colorful ice cream trays.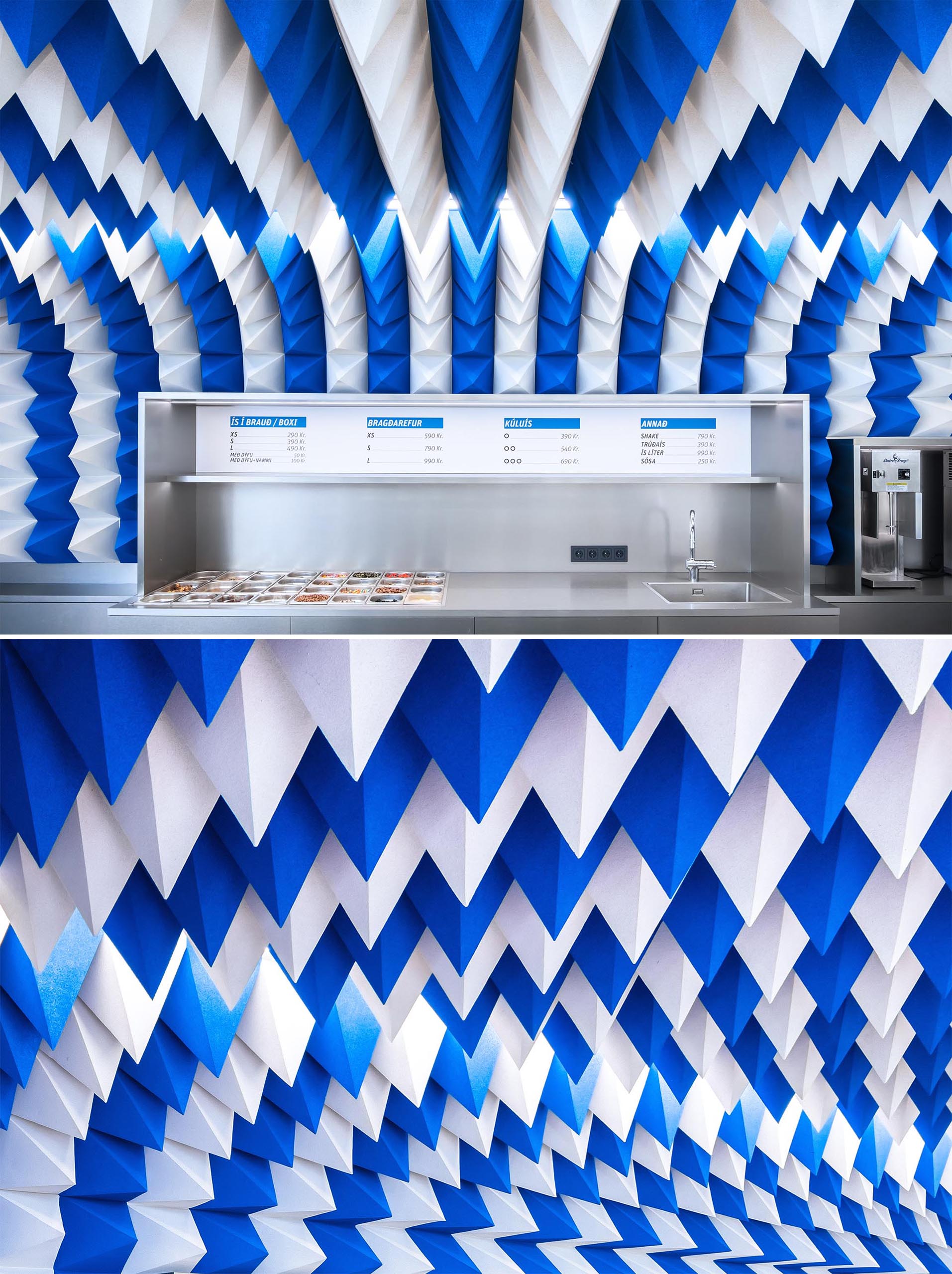 Photography by Patrik Ontkovic