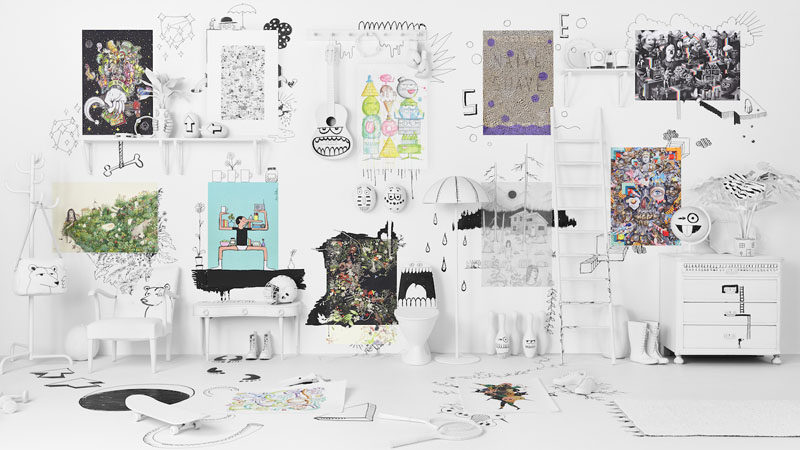 contemporist has partnered with IKEA to bring you this editorial feature
IKEA has just launched their 2017 Art Event, including a collection of 12 limited edition art posters that have each been hand drawn by 12 contemporary artists from around the world.
The hand drawn art posters were created by artists using everything from graphite, pen, ink, crayon, charcoal, watercolor, gouache, and pastel.
When talking about the vision behind the IKEA ART EVENT, Henrik Most, the Creative Leader for ART EVENT 2017, says, "We have a very strong and simple vision about art at IKEA, and it's that art should be affordable — it should be accessible for the many people — and also that art belongs in the home, not just in galleries or museums."
---
Each art poster is only $9.99. They measure in 24×35 ¾", and if you happen to be in the United States, we have a GIVEAWAY for you!!
We have 5 limited edition art posters to give away, that each come with a $25 IKEA gift card. To enter, visit our Facebook page, and on our IKEA announcement, leave a comment and tell us which one is your favorite Art Event poster and why. Five winners will be randomly chosen and notified via Facebook private message.
(Please note you must be over 18 years old, and live in the US to enter.)
---
Before we show you all of them, let's start with our favorite, which is this piece called "Big Audio Dyn-o-mite!" by Kevin Lyons, an artist based in Brooklyn, New York, who is renowned for his artistic Monsters.
We really like the the fun colors and quirky monsters that come alive against the white background. It would look great in any modern kids or playful adults room.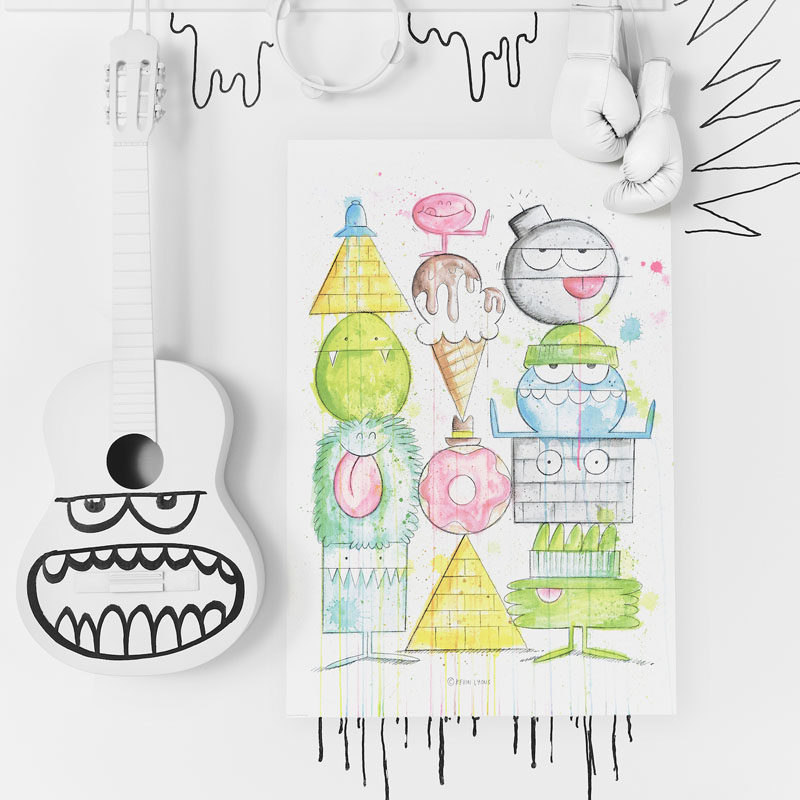 ---
Here's a look at the other limited edition art posters…
"Assembling Reality" by Amit Greenberg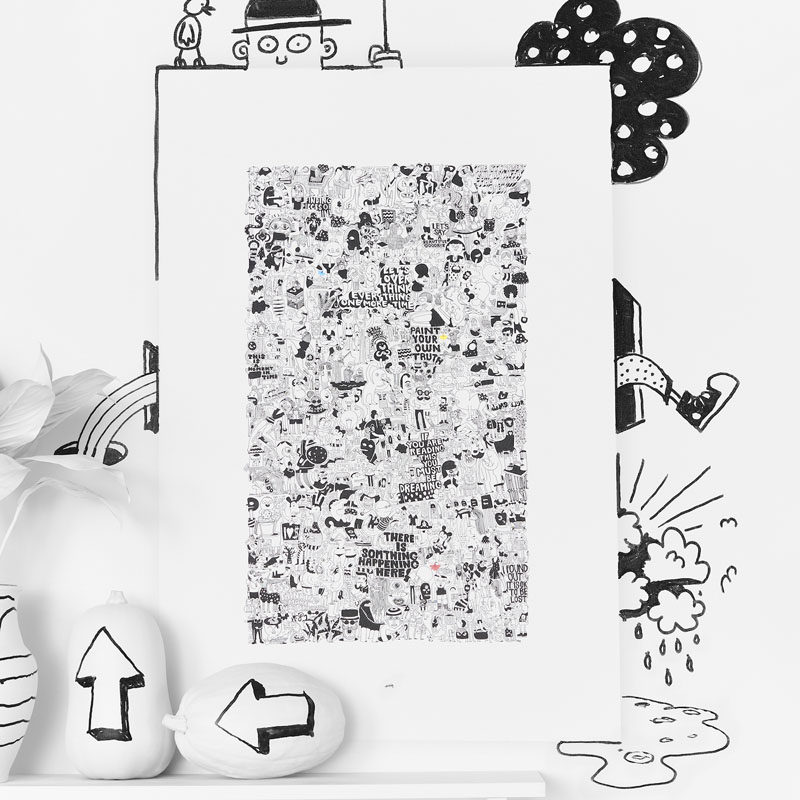 ---
"Shelfie" by Jean Jullien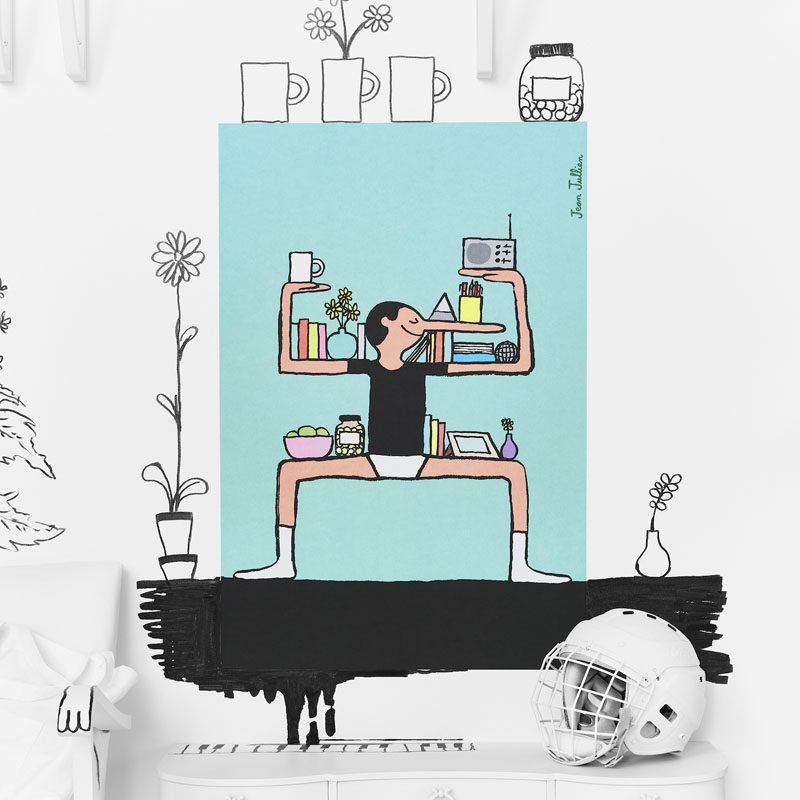 ---
"Life is Pay The Bill" by Hahan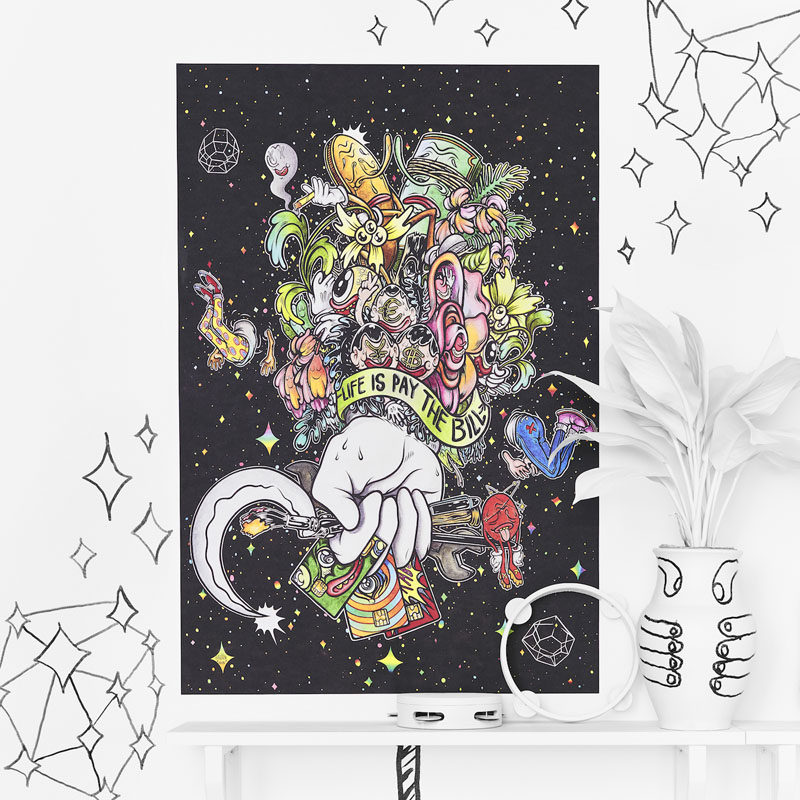 ---
"Nightwalk" by Ragnar Persson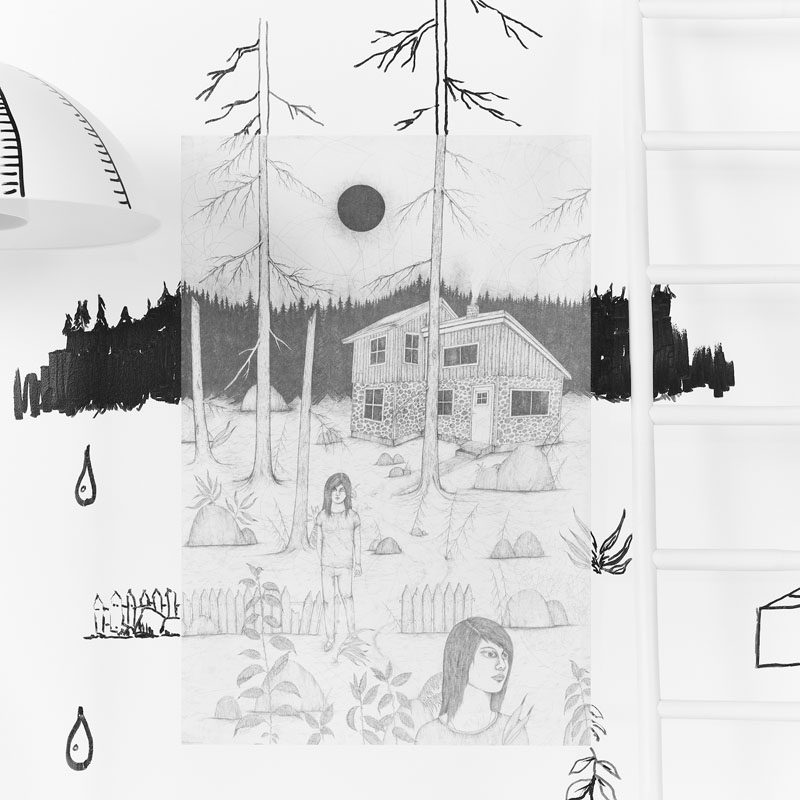 ---
"Rainbows" by Amandine Urruty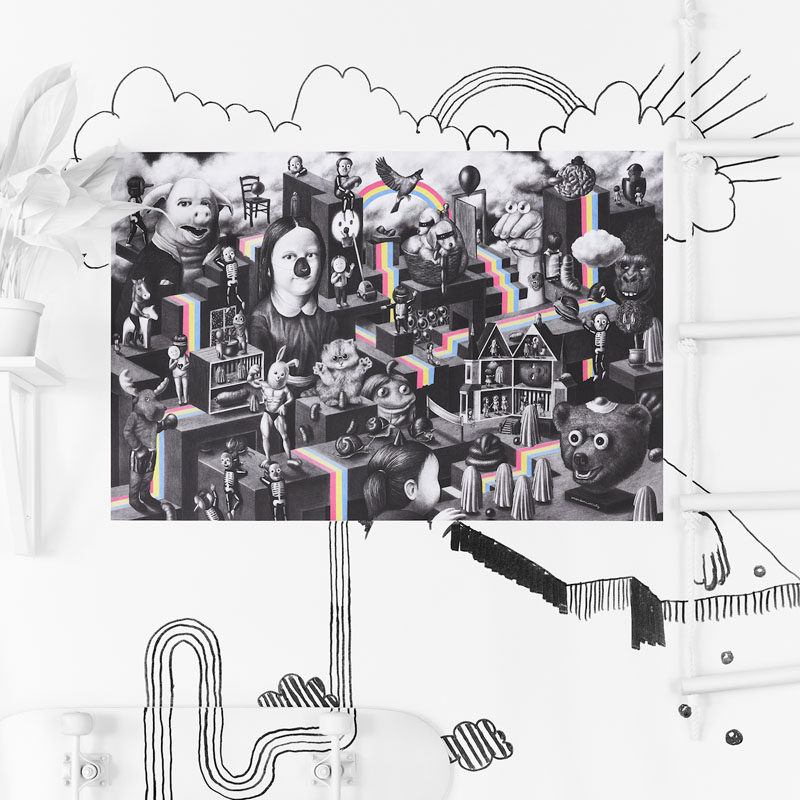 ---
"Around a table" by Joanna Concejo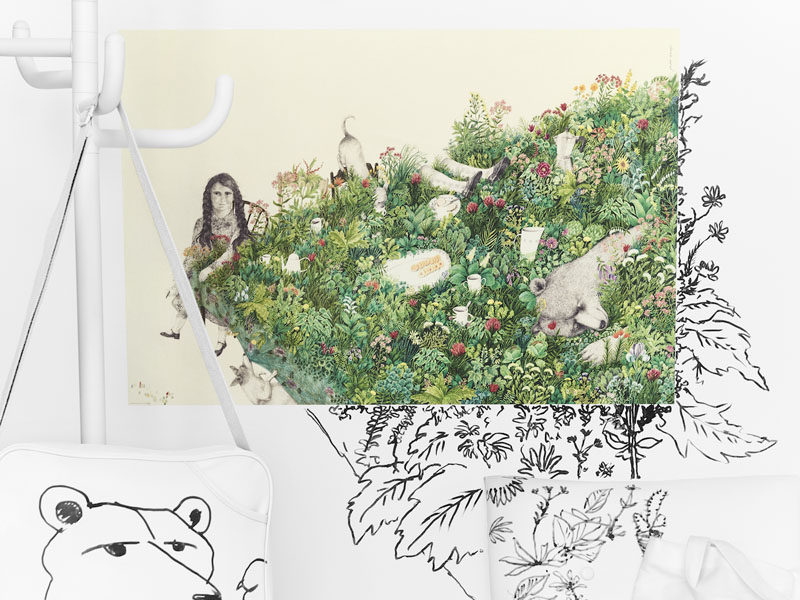 ---
"We are one" by Hell'O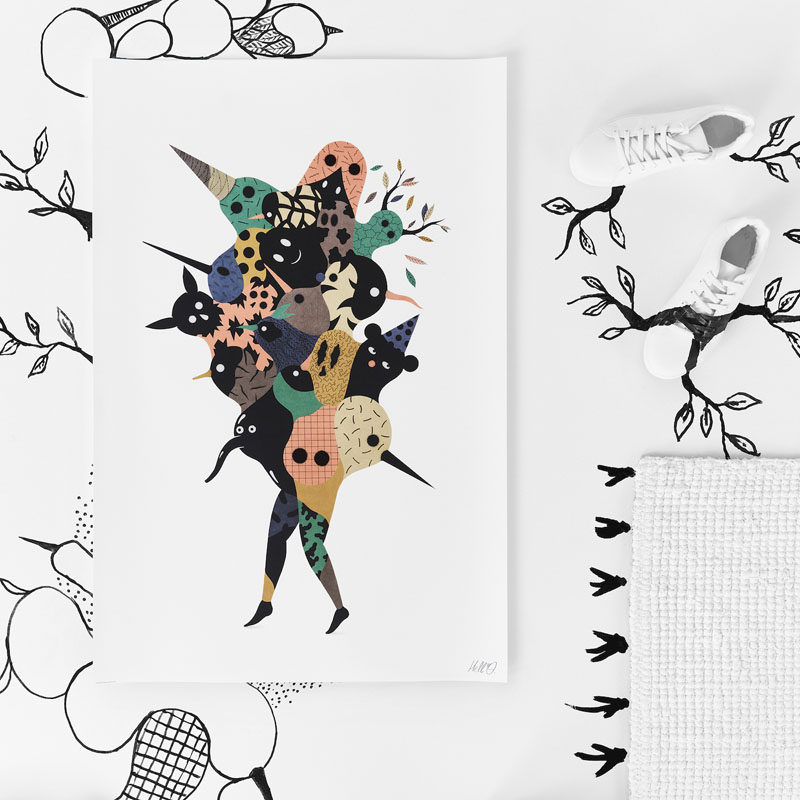 ---
"Keep It Mello" by Steven Harrington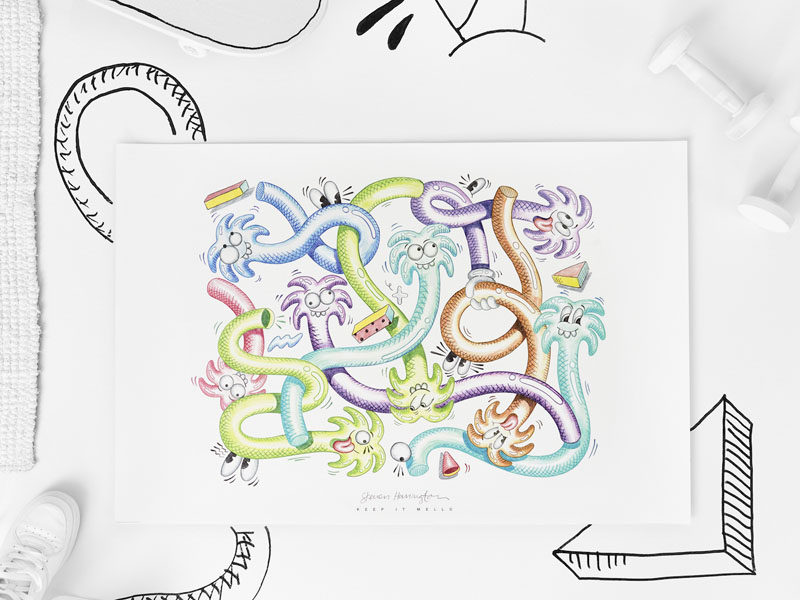 ---
"MATSURI" by Yasuto Sasada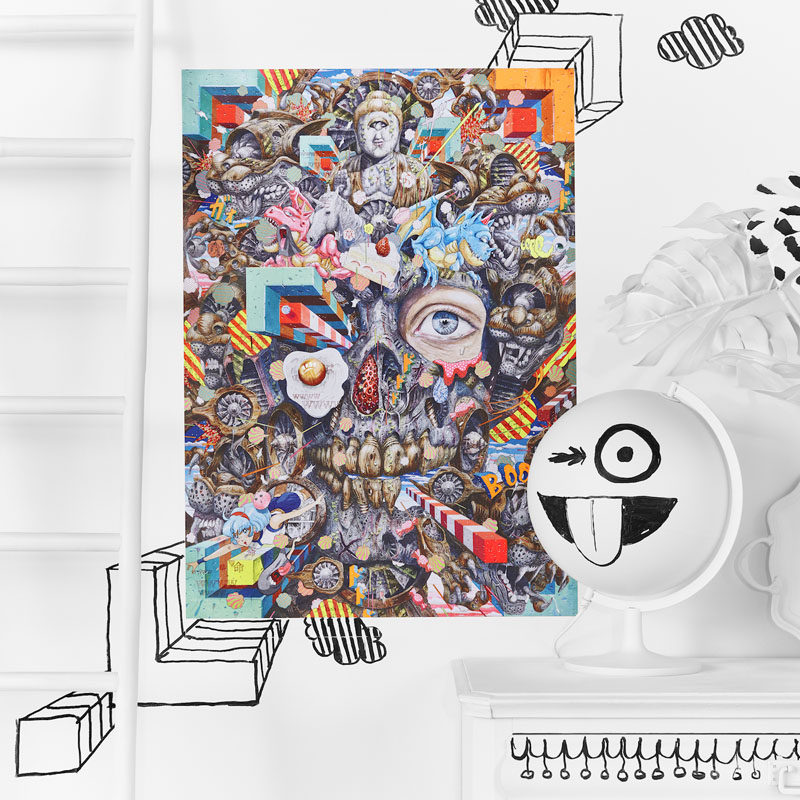 ---
"Naive Suave – Imaginary Band 170" by Koen Taselaar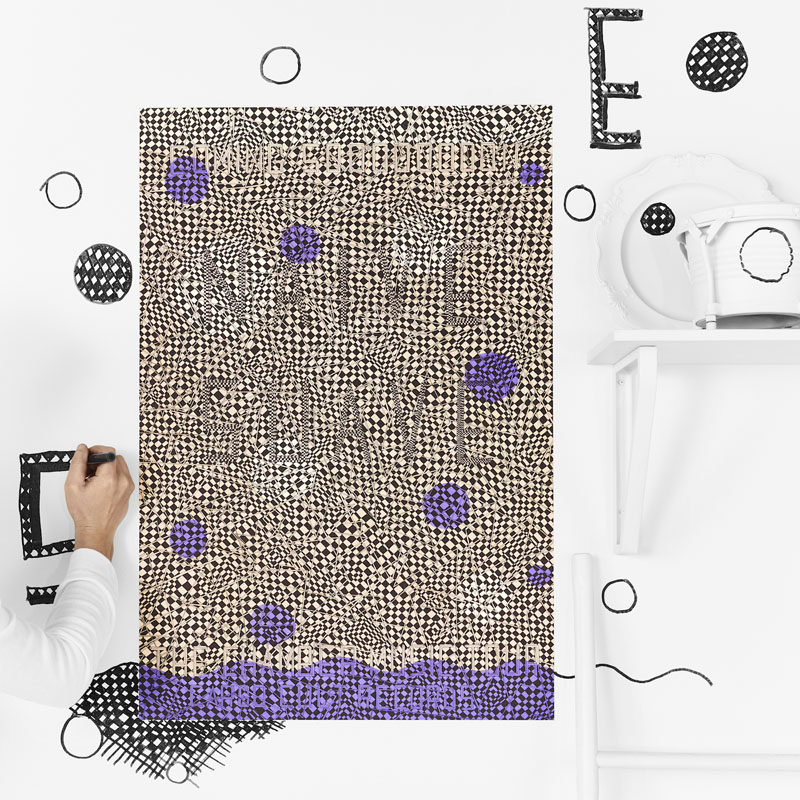 ---
"Reflections on deep thoughts" by Micha Payer & Martin Gabriel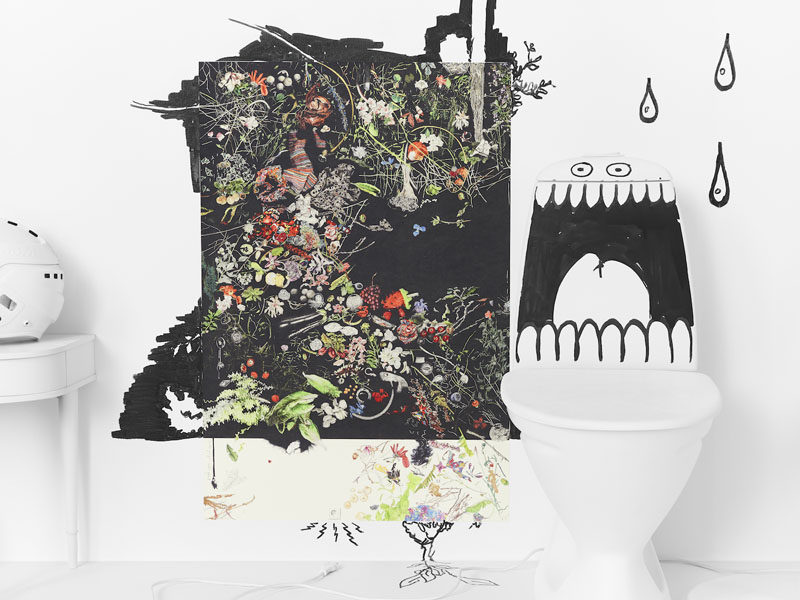 ---
Here's a look at the entire series of the limited edition art posters.
---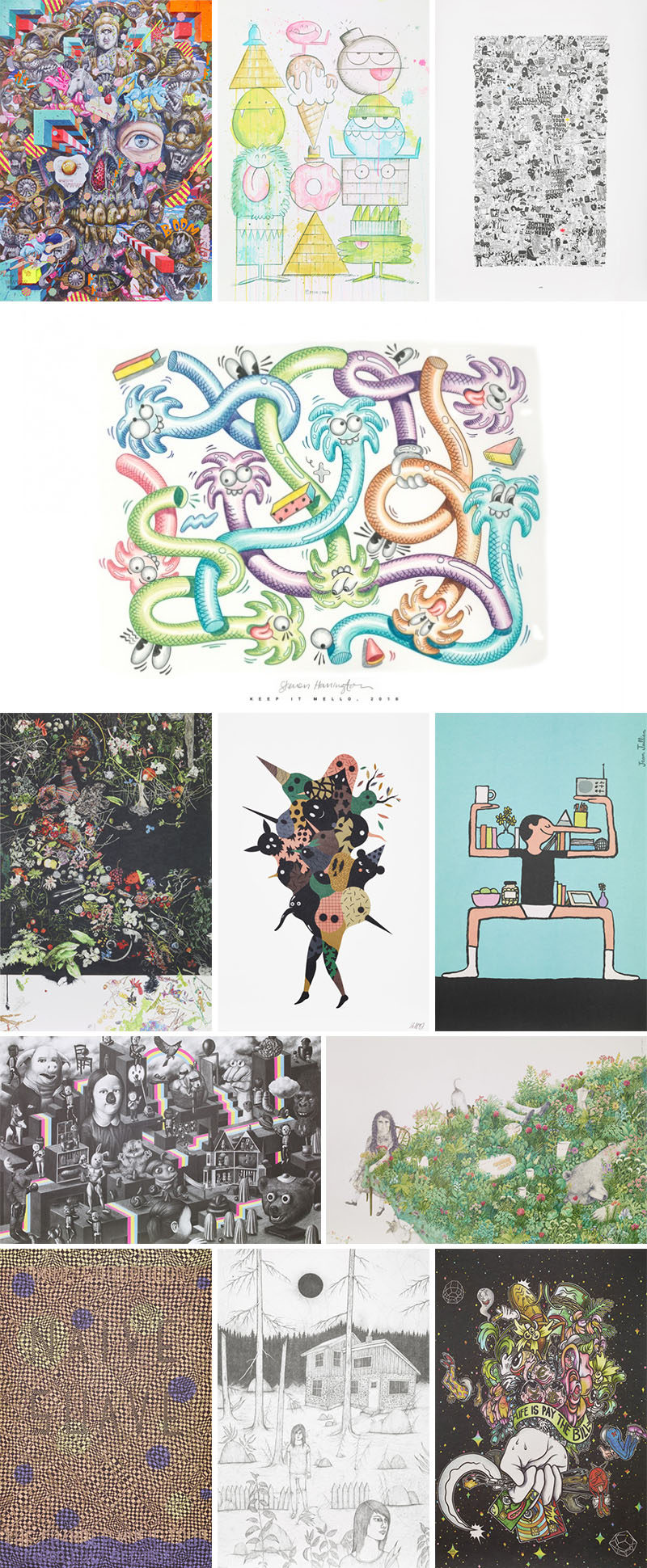 contemporist has partnered with IKEA to bring you this editorial feature