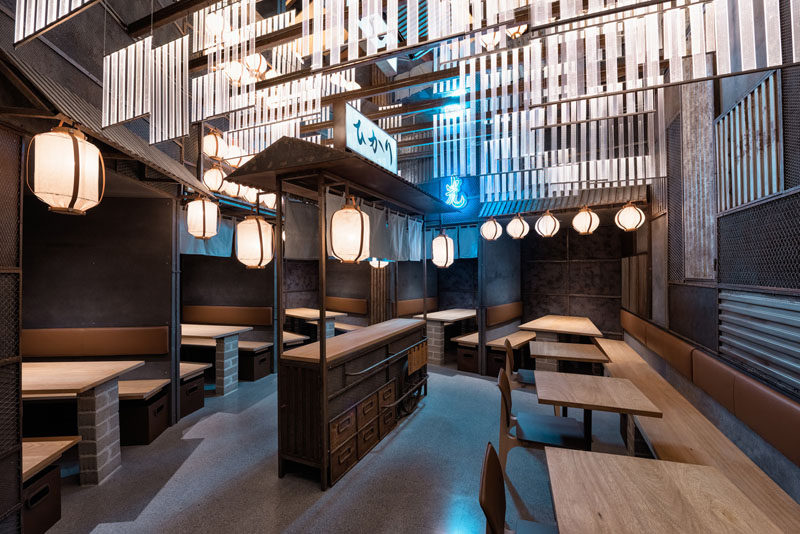 Inspired by Tokyo's nightlife and all the different alleys in famous Tokyo neighbourhoods, Masquespacio has designed Hikari Yakitori Bar – a Japanese restaurant in Valencia, Spain.
Designed to look like the entrance to a Tokyo tunnel, the facade of the restaurant features steel, brick, and neon signage to create an industrial yet inviting exterior.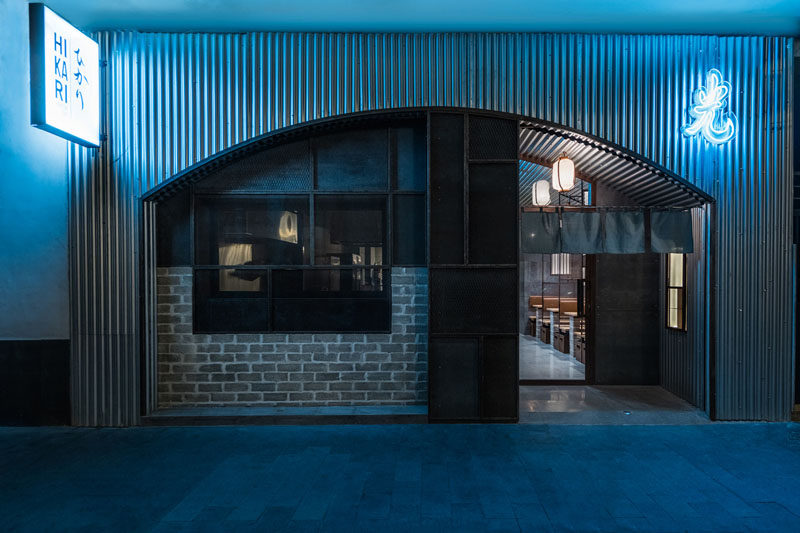 ---
Inside, the industrial look continues with the use of brick, concrete, and steel, but is warmed up by the inclusion of wood tables, benches, and menu boards.
---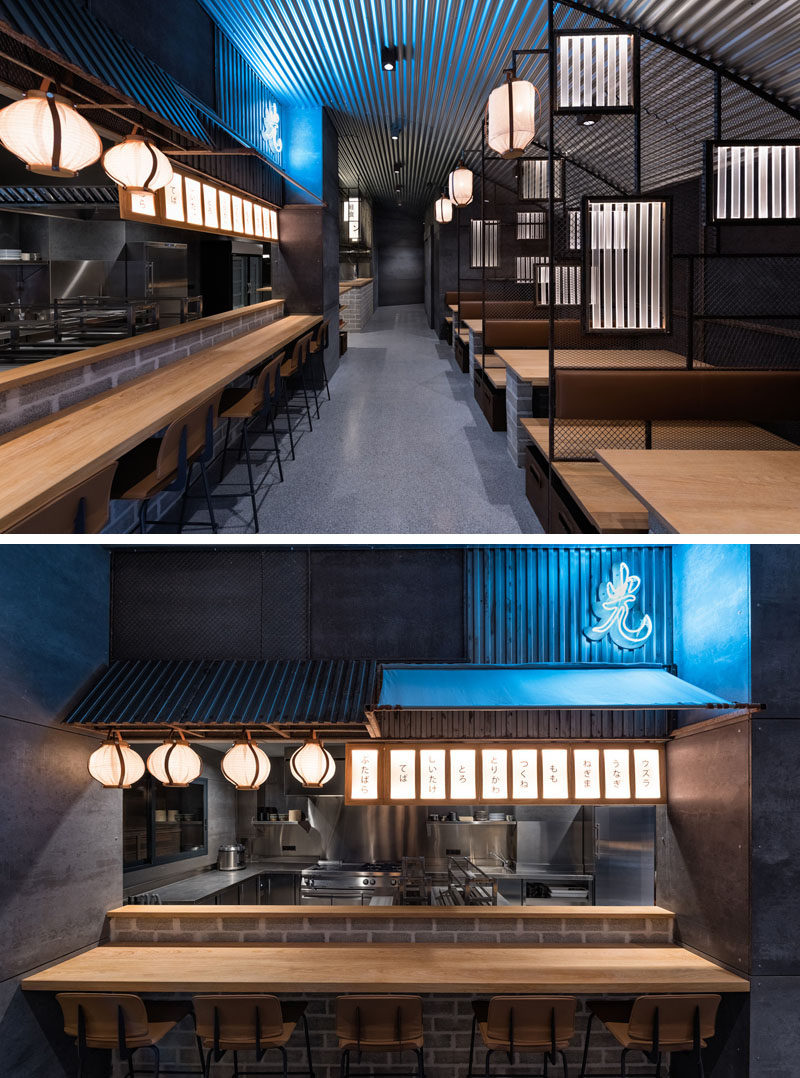 ---
A neutral palette is created through the use of rusty looking steel, concrete bricks, and the galvanized steel roof. Metal dividers with lighted boards in them separate the tables at the front of the restaurant and feature hanging lanterns to help set the mood.
---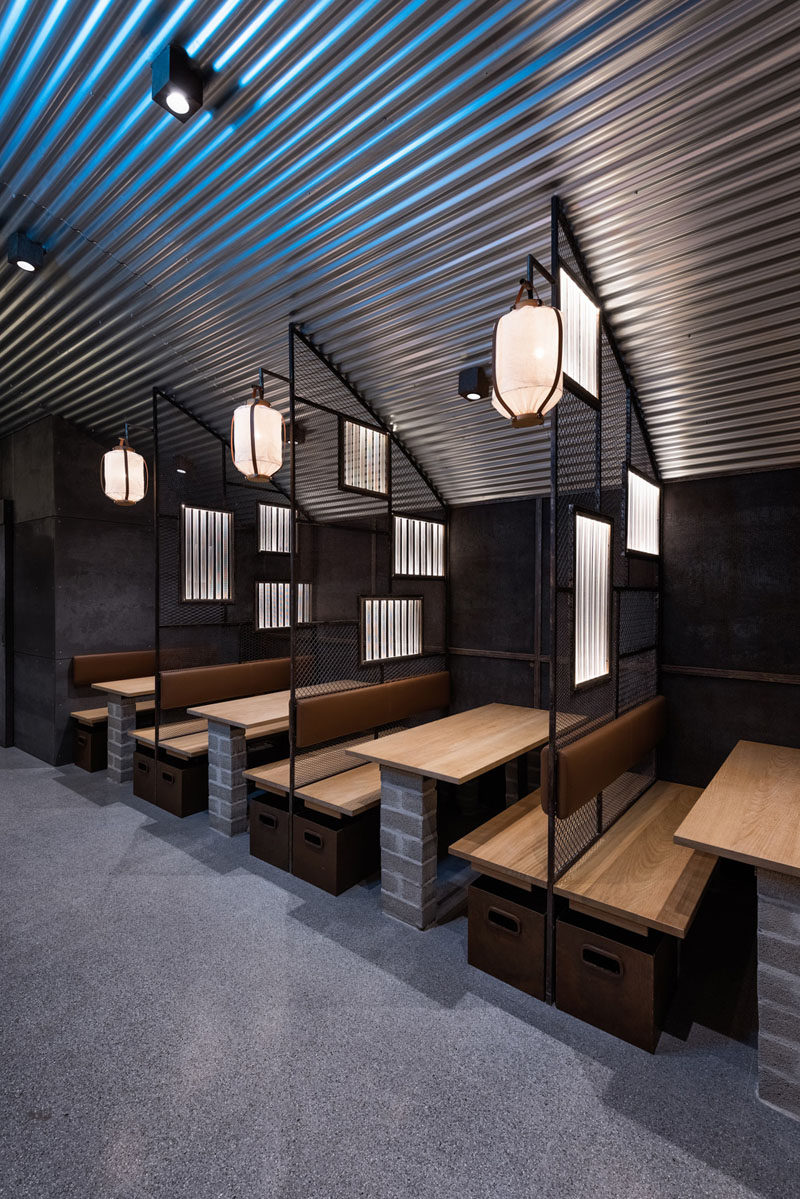 ---
At the back of the restaurant is a small dimly lit tunnel covered with metal panels that leads to the main dining room.
---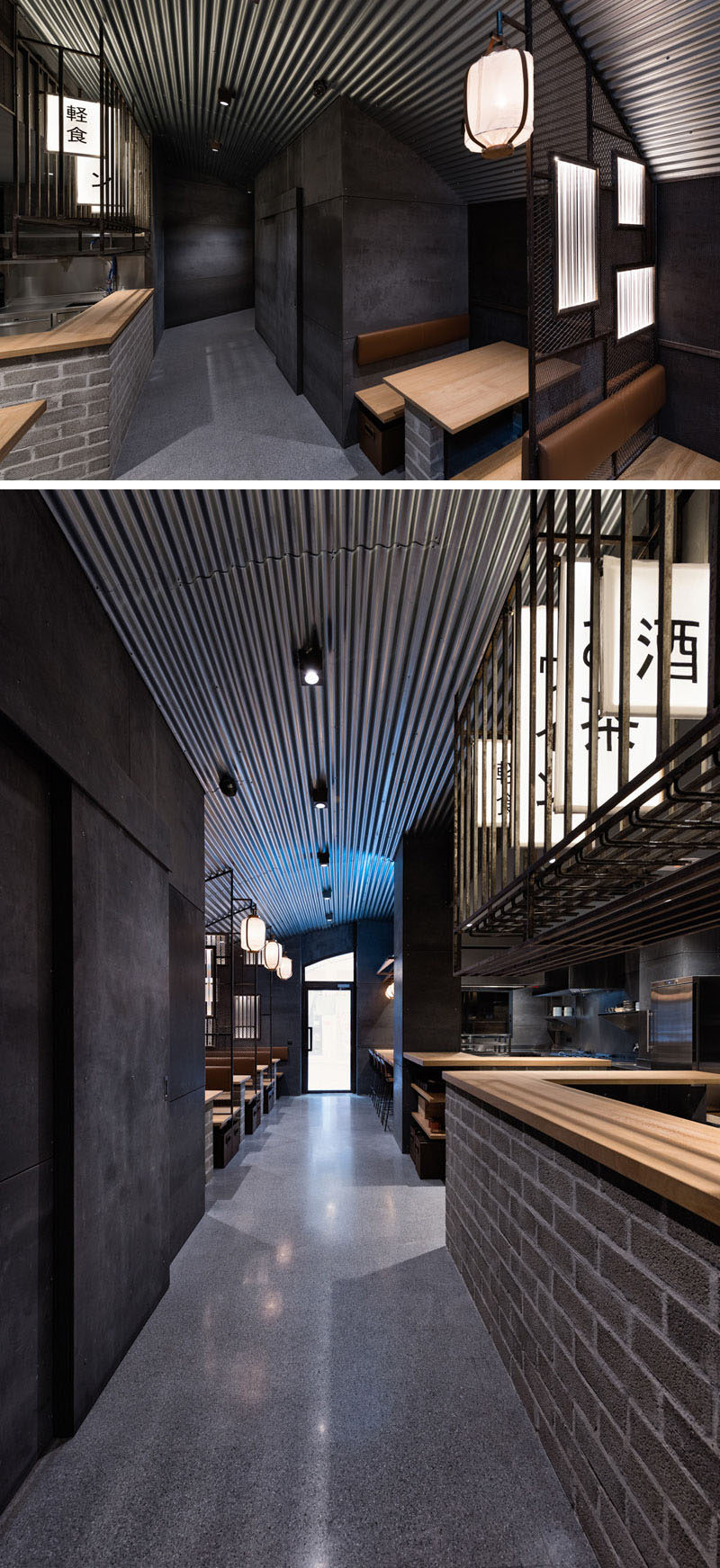 ---
Inside the square dining room, lighted boards hang from the ceiling as a nod to the neon signs that light up the Tokyo night sky. Lanterns hang from the eaves created by steel panels over each of the dining spaces, casting a warm glow in the industrial space.
---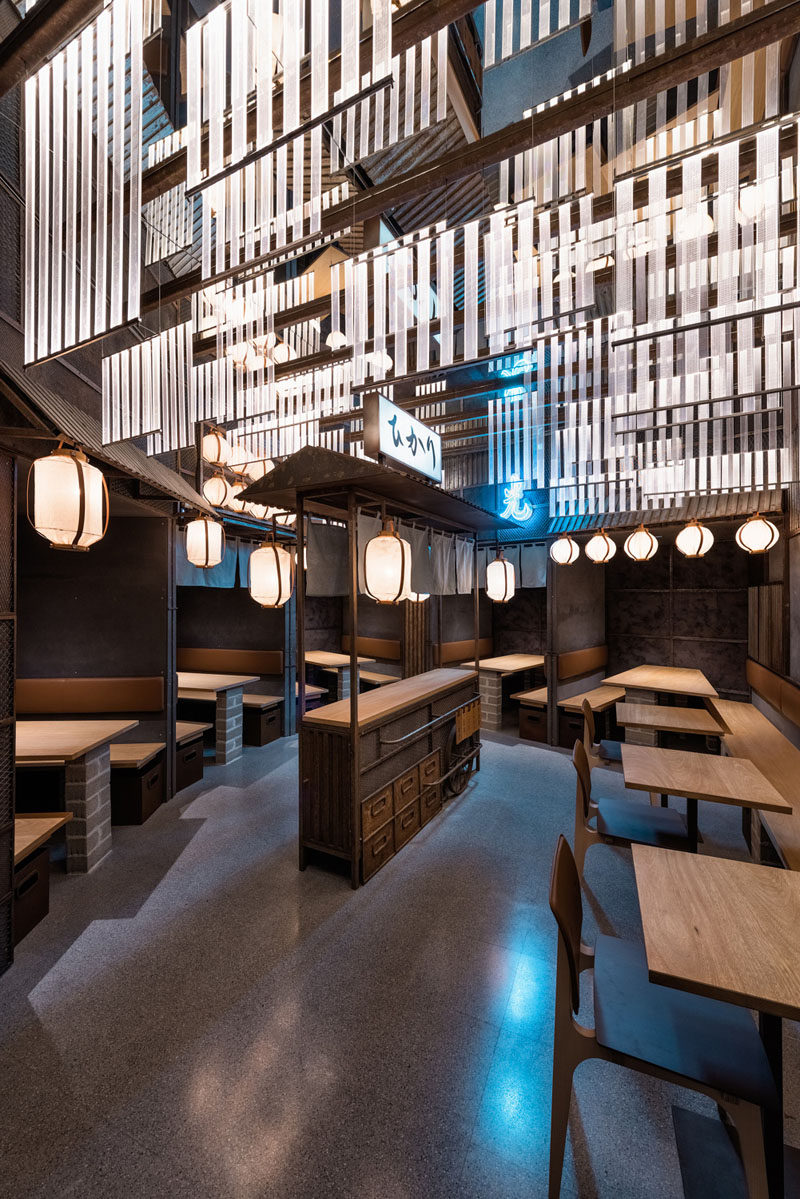 ---
A small food stand sits in the middle of the dining area to help recreate an authentic dining experience similar to those that take place in Tokyo.
---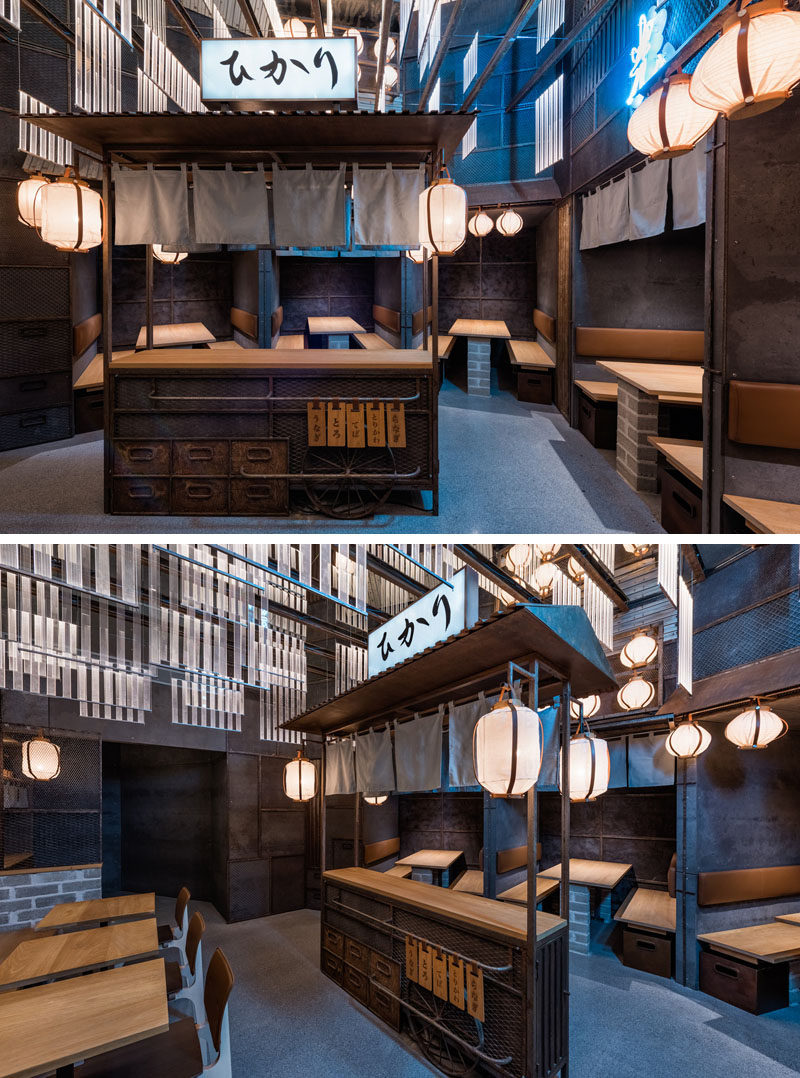 ---
Each dining area in the main dining room is given a feeling of cozy yet industrial privacy created by the wood benches and table, the metal walls, and the concrete brick supports.
---

---
In the bathroom, galvanized steel doors, a concrete sink, and metal wall panels make the space feel rough and industrial while the backlit mirror and the lighting around the back wall create a warm, comforting glow.
---