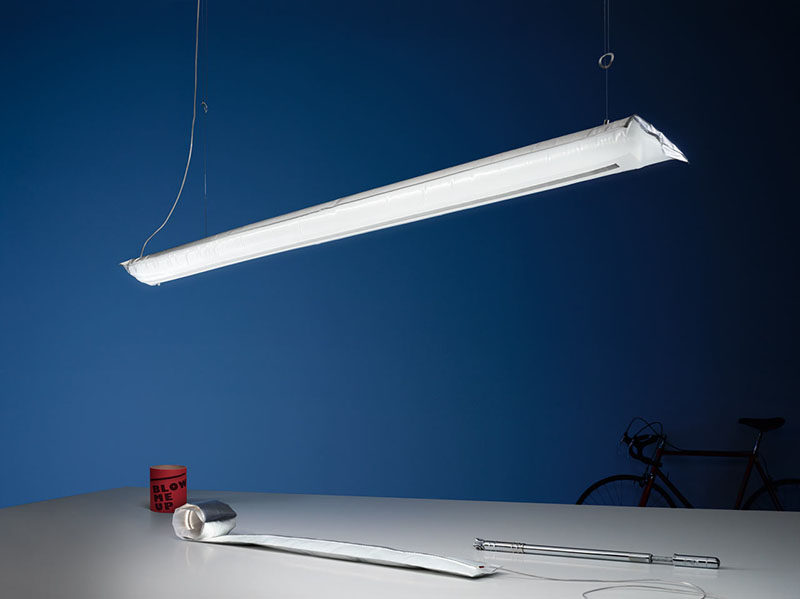 Designer Theo Möller together with the team at Ingo Maurer, have designed 'Blow Me Up', a light that needs to be inflated to be installed.
The light comes in a can and you simply unroll it, blow it up, and connect the wires.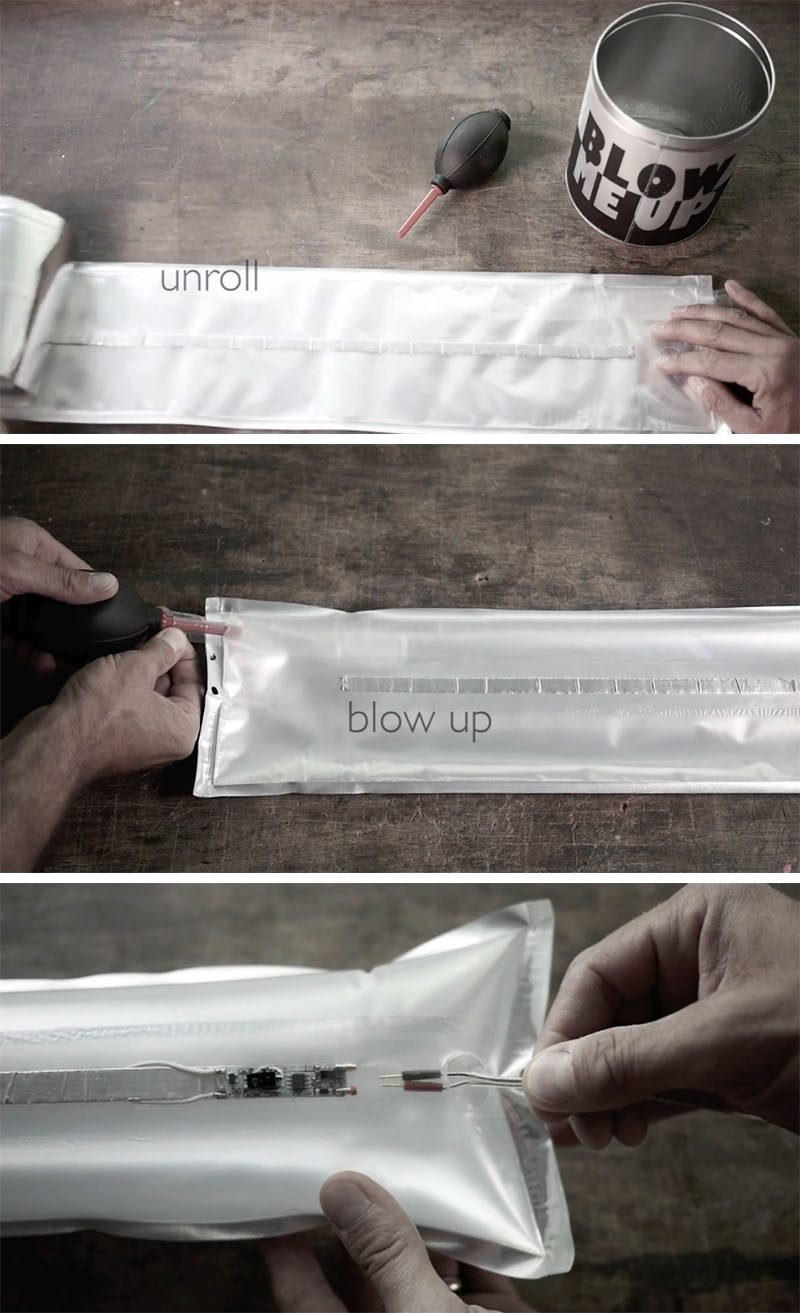 ---
There's a sensor switch that's integrated on one side of the LED strip, which radiates the reflective side of the tube, which scatters indirect lighting around the room.
---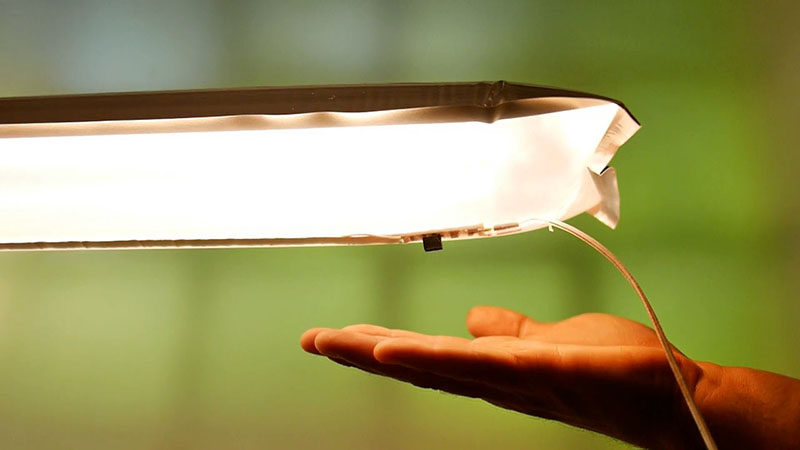 ---
The light can easily be installed either by hanging it with hooks or cords, or it can simply be leaned up against a wall.
---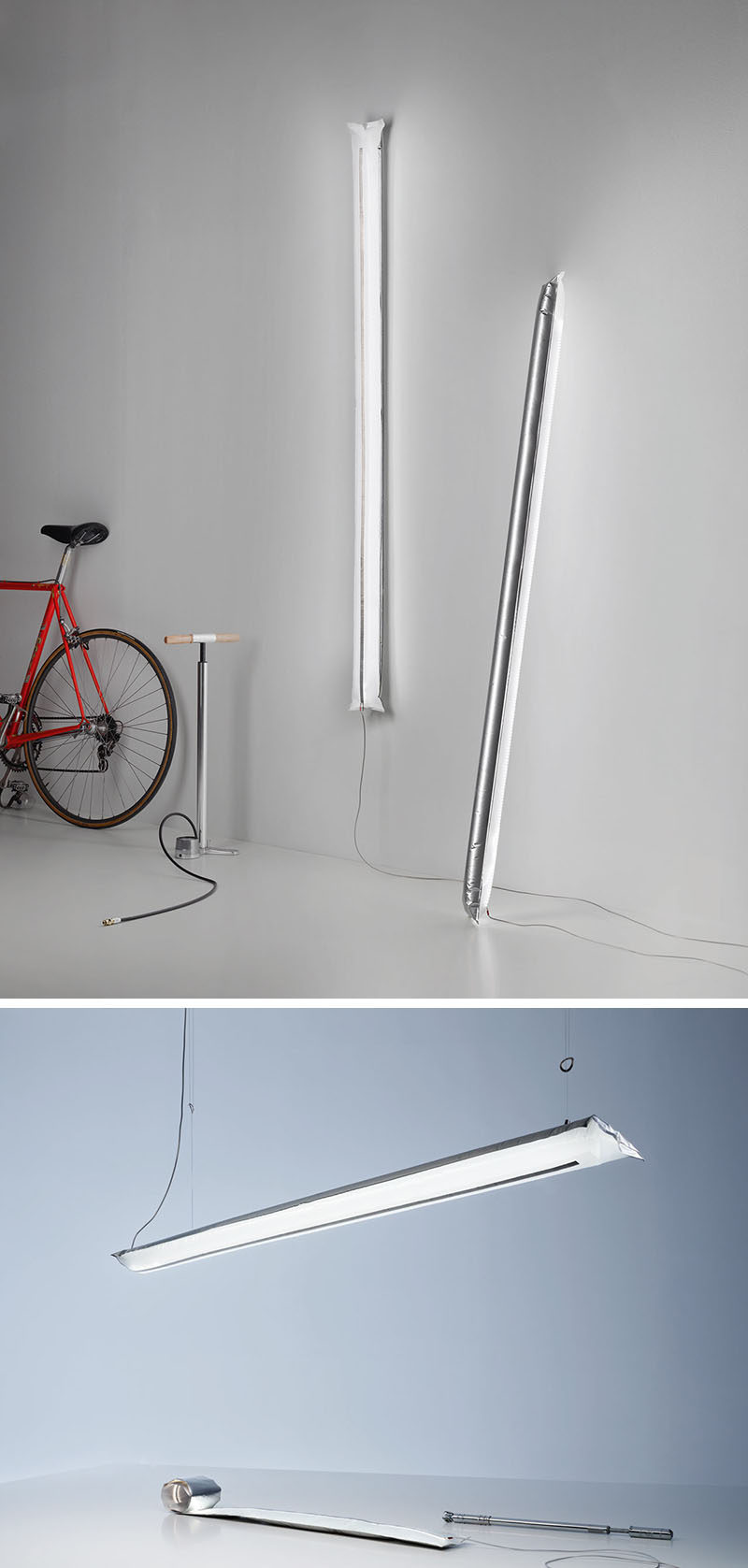 ---
Watch the video below to learn more.
---