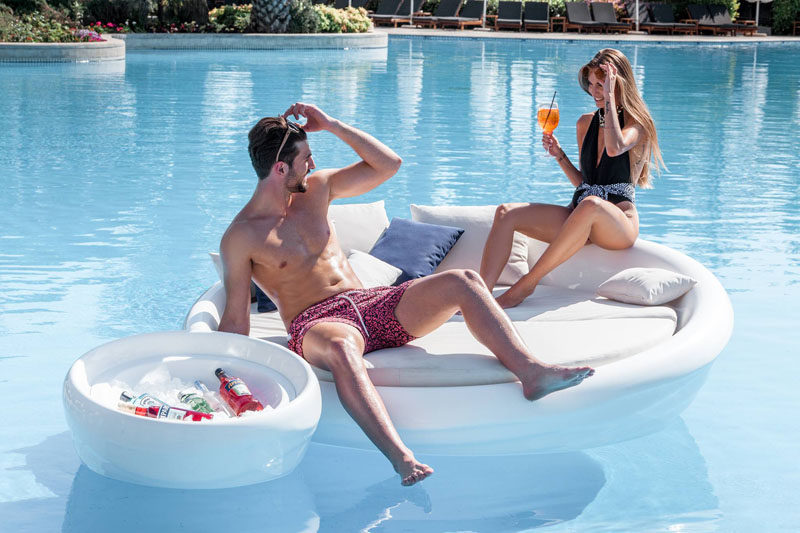 Greek furniture design studio INOMO have created a floating sunbed and icebucket as part of their first floating furniture collection named 'Waves'.
The modern daybeds can be used on land as well as water, however if used in water, they can either float free or be anchored in place.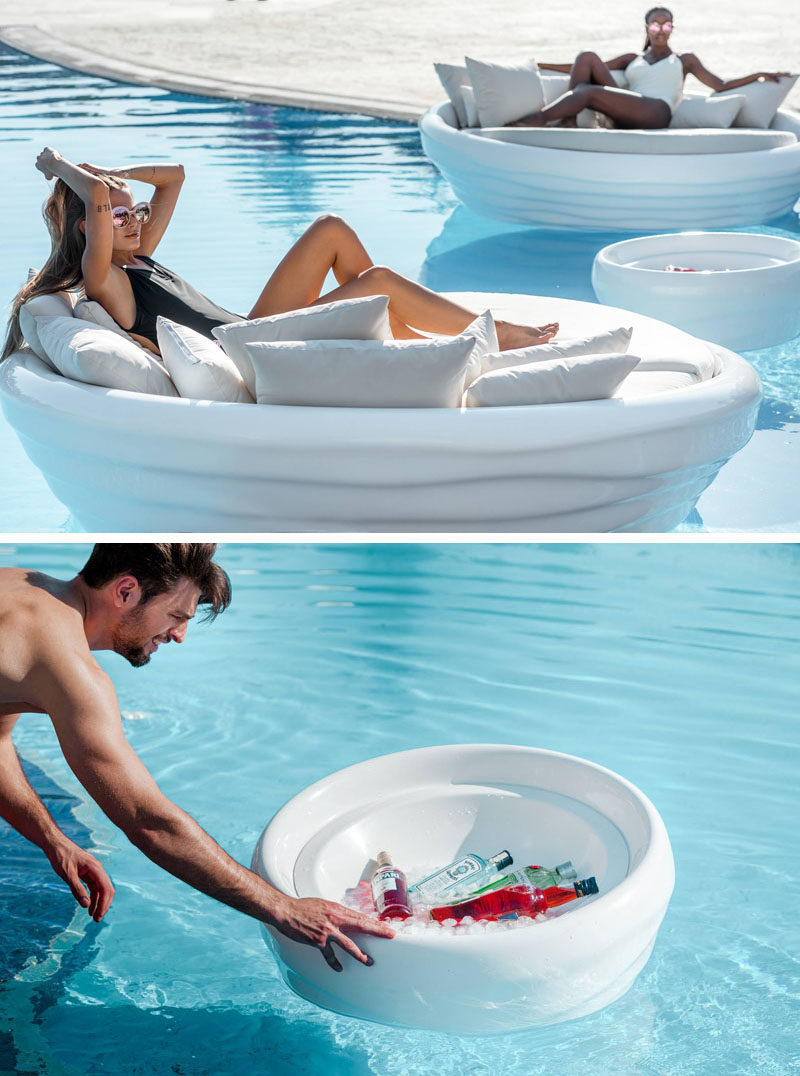 ---
The floating sunbed has a width of 90 inches (230cm) that allows two people to relax in the sun, and waterproof cushions for comfort. 
---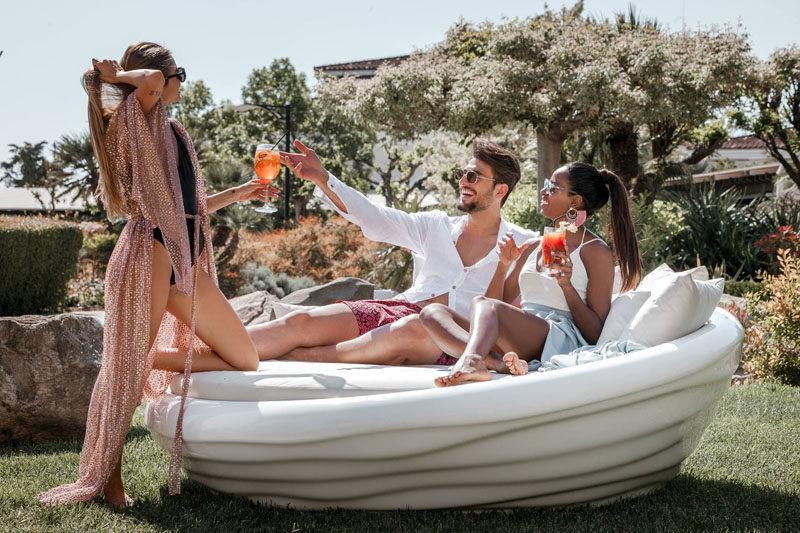 ---