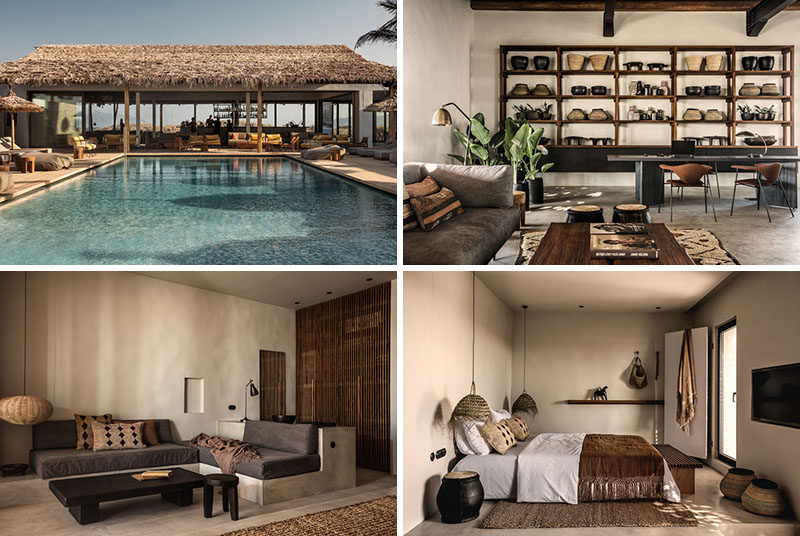 Travel company Thomas Cook has just launched their second and newest hotel, Casa Cook Kos, located near the historic town of Kos in Greece.
The design of the hotel was a collaboration between Remo Masala (Group Creative Director of Thomas Cook), Michael Schickinger from design agency Lambs and Lions, Berlin-based Interior Designer Annabell Kutucu and the locally-based architecture firm ARC.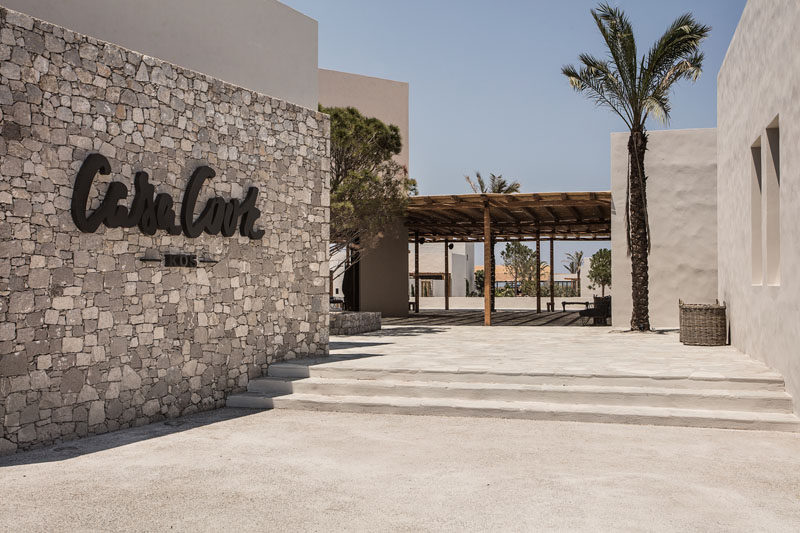 ---
The hotel has a variety of public areas like The Beach Club. It features a bar and restaurant with a thatched roof and retractable glass walls that create an airy and open space. One one side The Beach Club opens up to the sandy beach.
---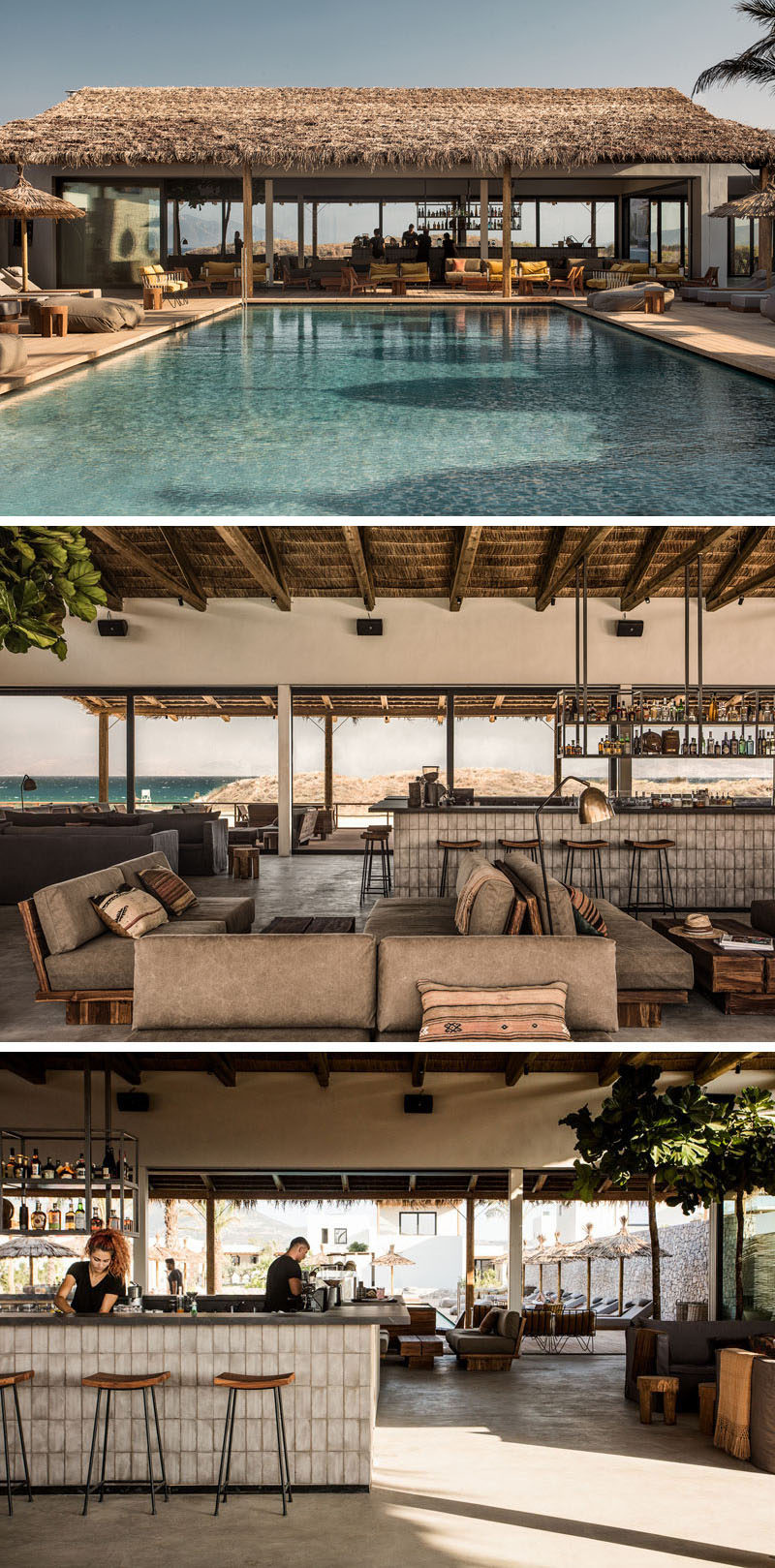 ---
On the other side, The Beach Club provides direct access to the main pool that's surrounded by sunbeds and straw umbrellas.
---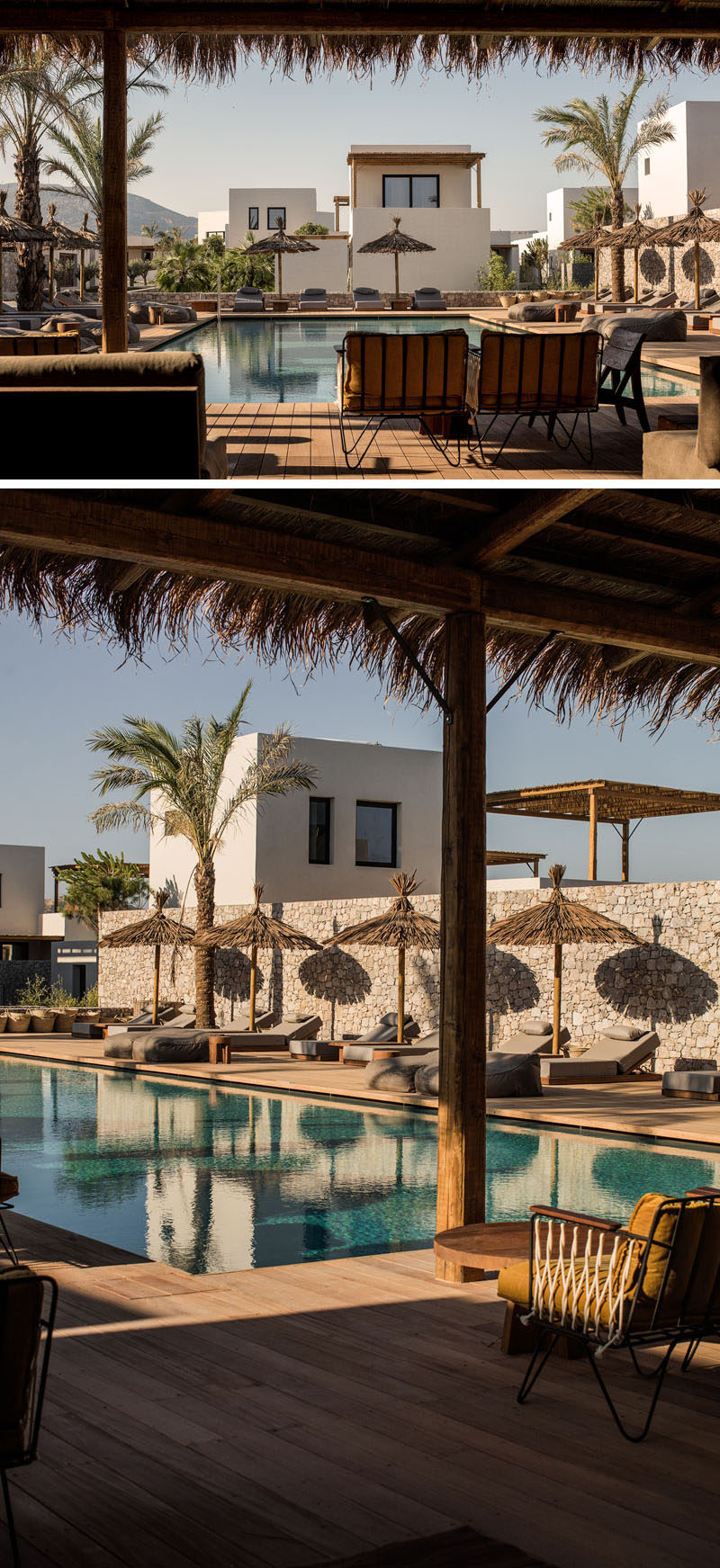 ---
The restaurant features an open-kitchen with black metal shelving that hangs from the ceiling.
---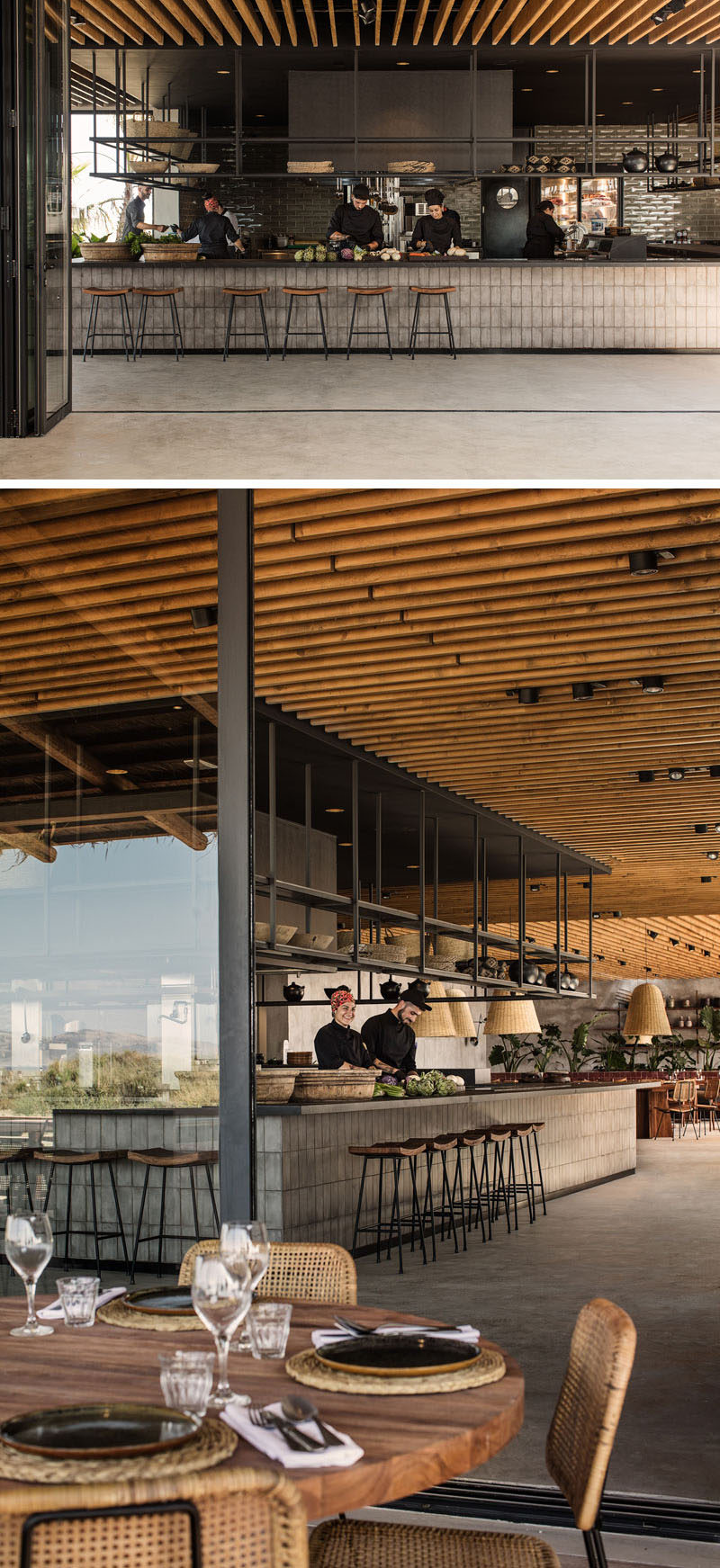 ---
Throughout the design of the hotel, warm grey walls have been paired with wood elements to create a relaxing and contemporary appearance.
---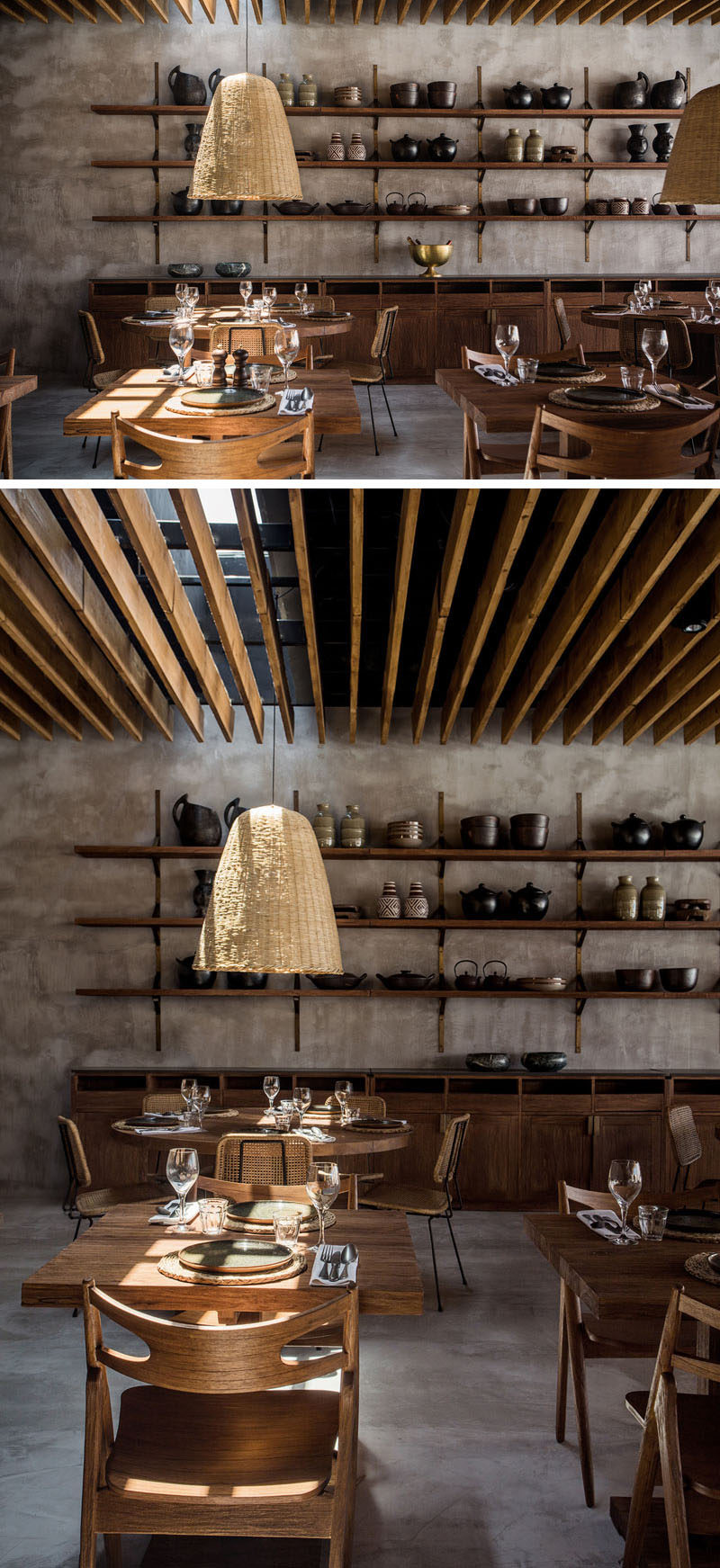 ---
Open wood shelving displays products that are featured throughout the hotel and are available to purchase. Communal desks provides a place to work if needed and for relaxing, there's a lounge area with a built-in fireplace.
---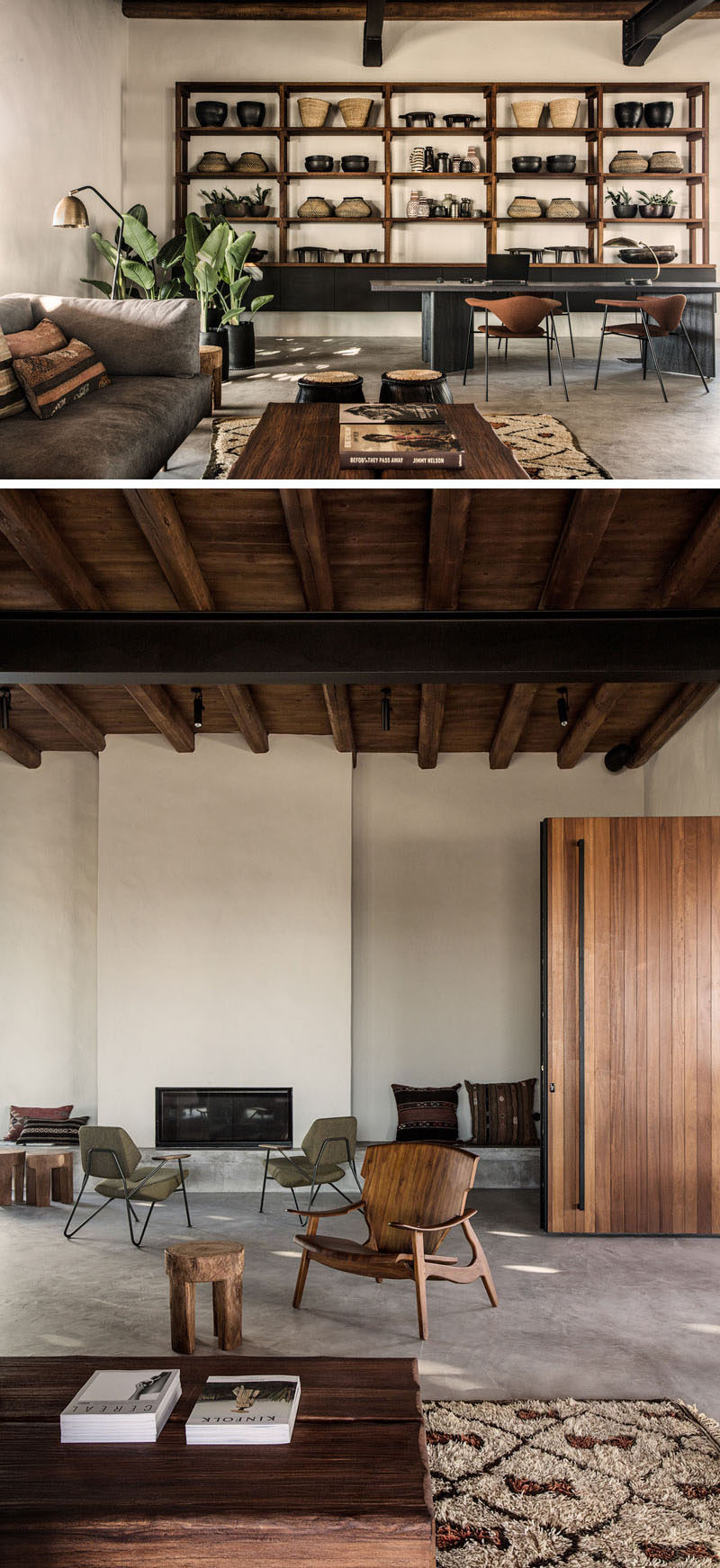 ---
There's also a library with a large table, floor-to-ceiling shelving and access to a courtyard.
---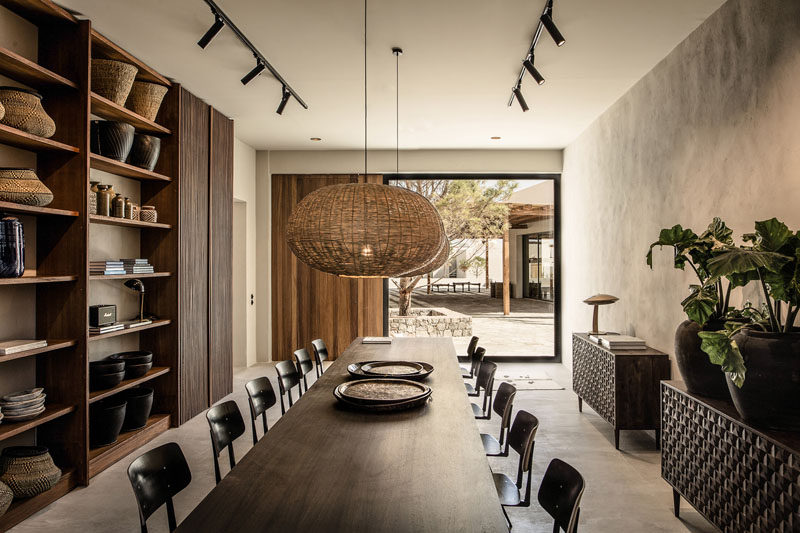 ---
Similar to historic Greek villages and their labyrinth of cubist houses, the 100-room hotel has been designed with one and two storey buildings to compliment the surrounding landscape.
---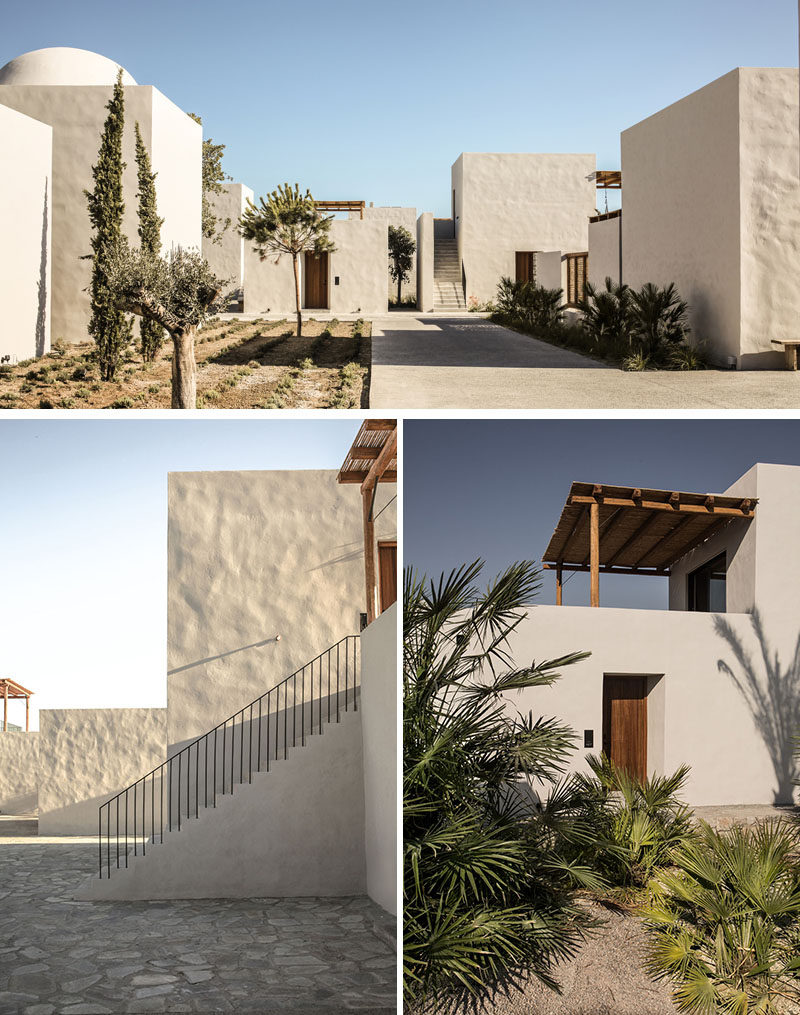 ---
The hotel has five room types, ranging from Doubles to Villa suites, and they feature clean-lined furniture mixed with comfortable accessories to enhance the laid-back vibe.
---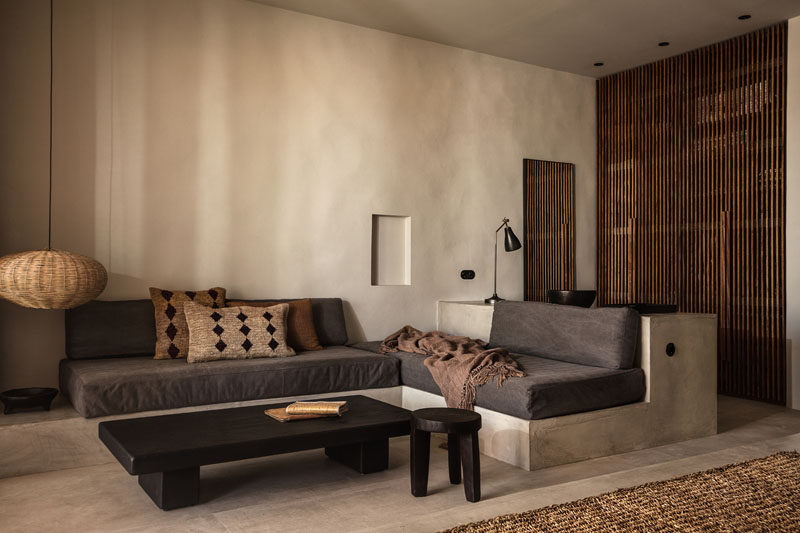 ---
In the bathroom of this suite, shelves have been built into the wall, while a concrete vanity sits above a wood slat shelf.
---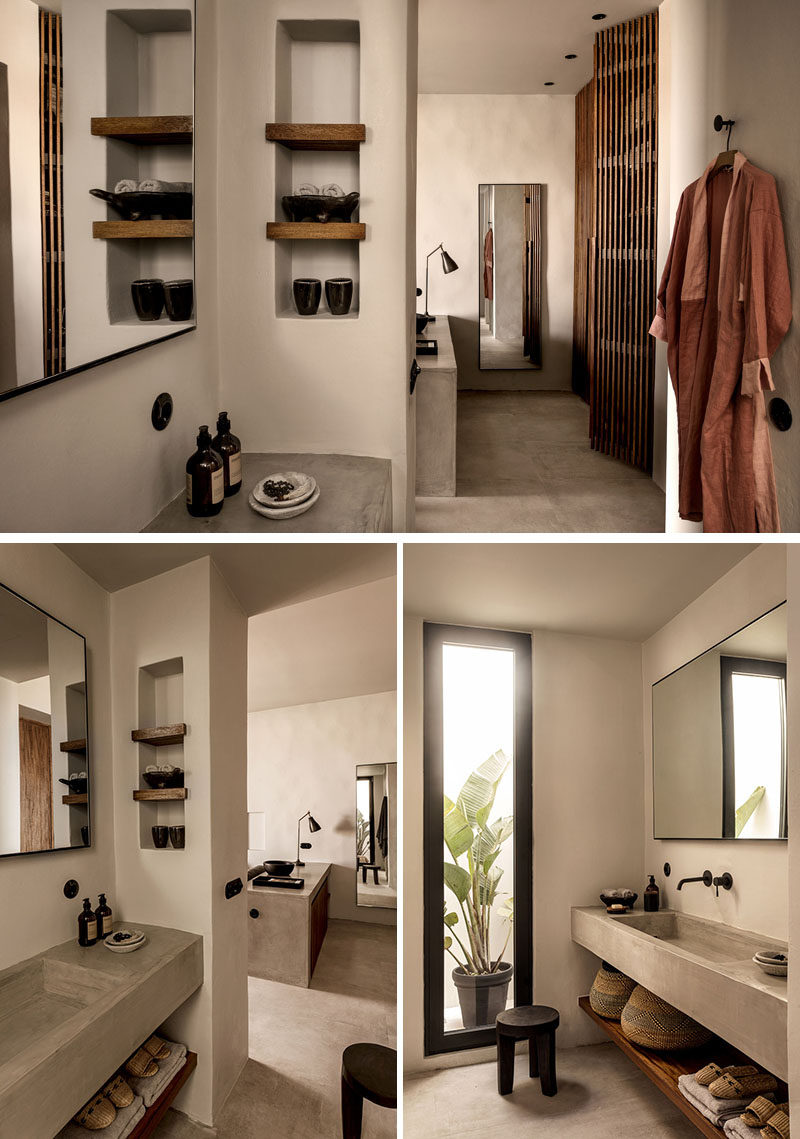 ---
Each room and villa throughout the hotel have access to a private veranda or terrace.
---

---
Some of the suites share a garden and small pool one or two neighboring rooms.
---

---
In this hotel room, soft natural tones are combined with black and natural elements.
---