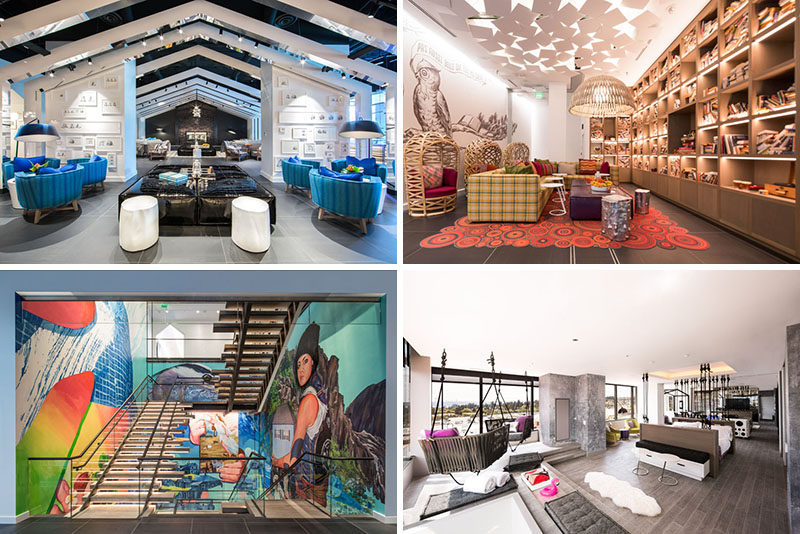 Architectural design firm HKS Inc. have recently completed the new hotel W Bellevue, that's located just outside of Seattle, Washington, and was designed to be a modern lodge oasis, inspired by the region's iconic setting beside Lake Washington.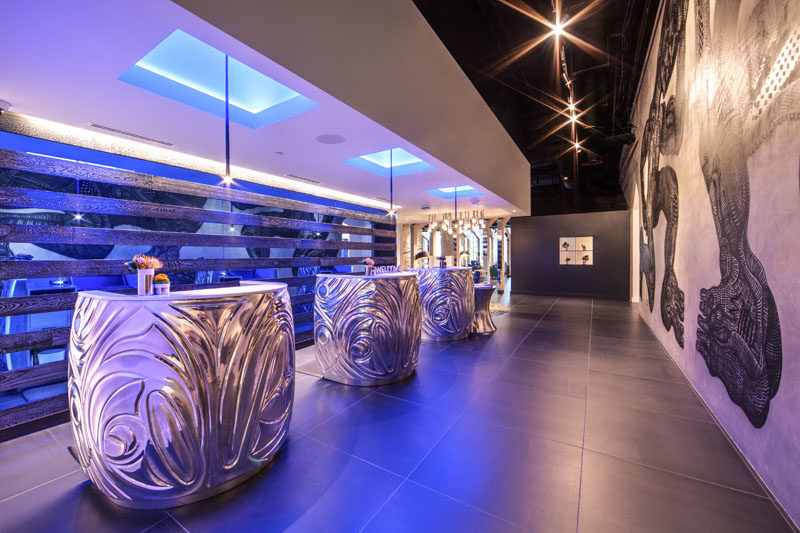 ---
A large Living Room (or lobby) has been designed as an open space with exposed A-frame beams that line the ceiling. Deep and comfortable sofas and lounge chairs are mixed with blue plush pillows creating texture and warmth in the room. The bar is defined by a dark surround, and hidden lighting shows off the artwork.
---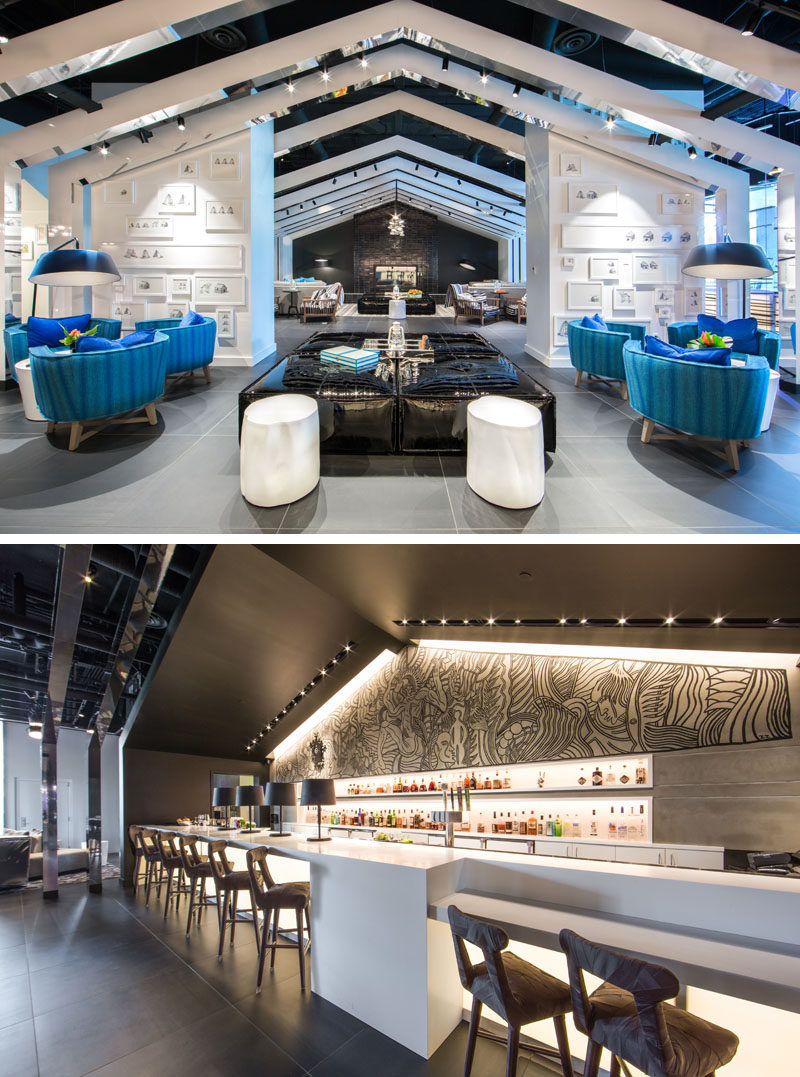 ---
Next to the bar is the Pool Room (or games room) that has an island sofa, colorful mural and a pool table.
---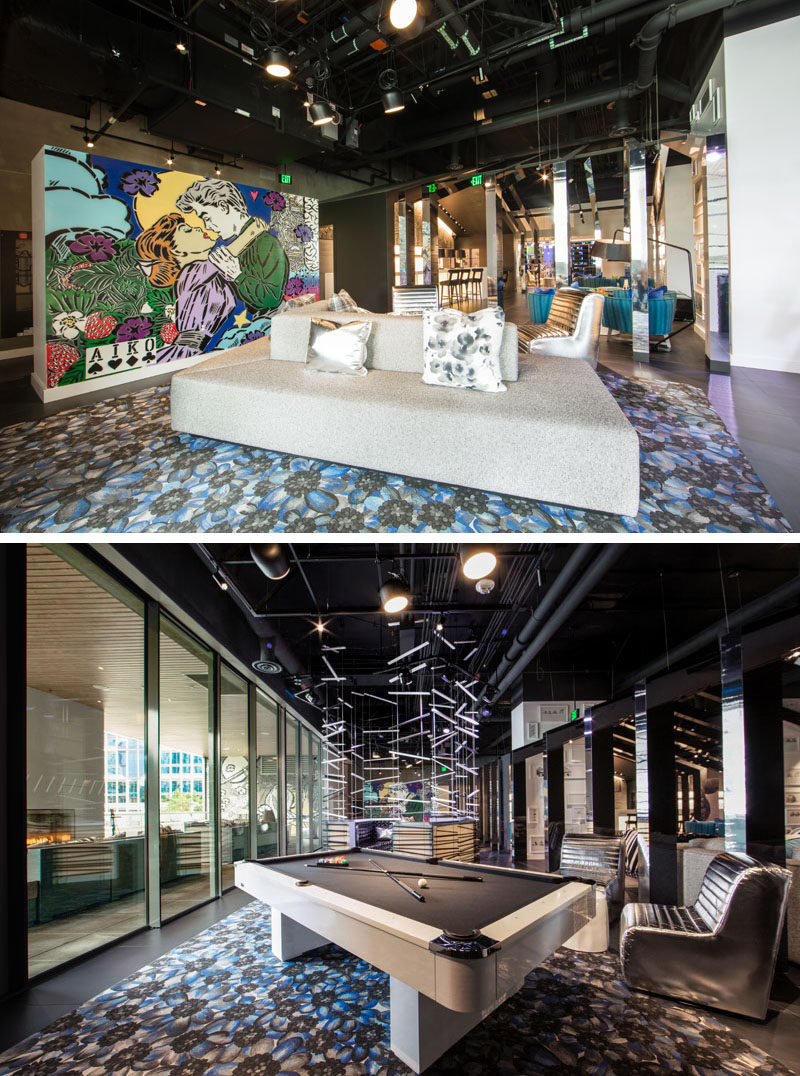 ---
Off the Living Room and Pool Room is The Porch, an open-air communal outdoor space that has swings and a fireplace.
---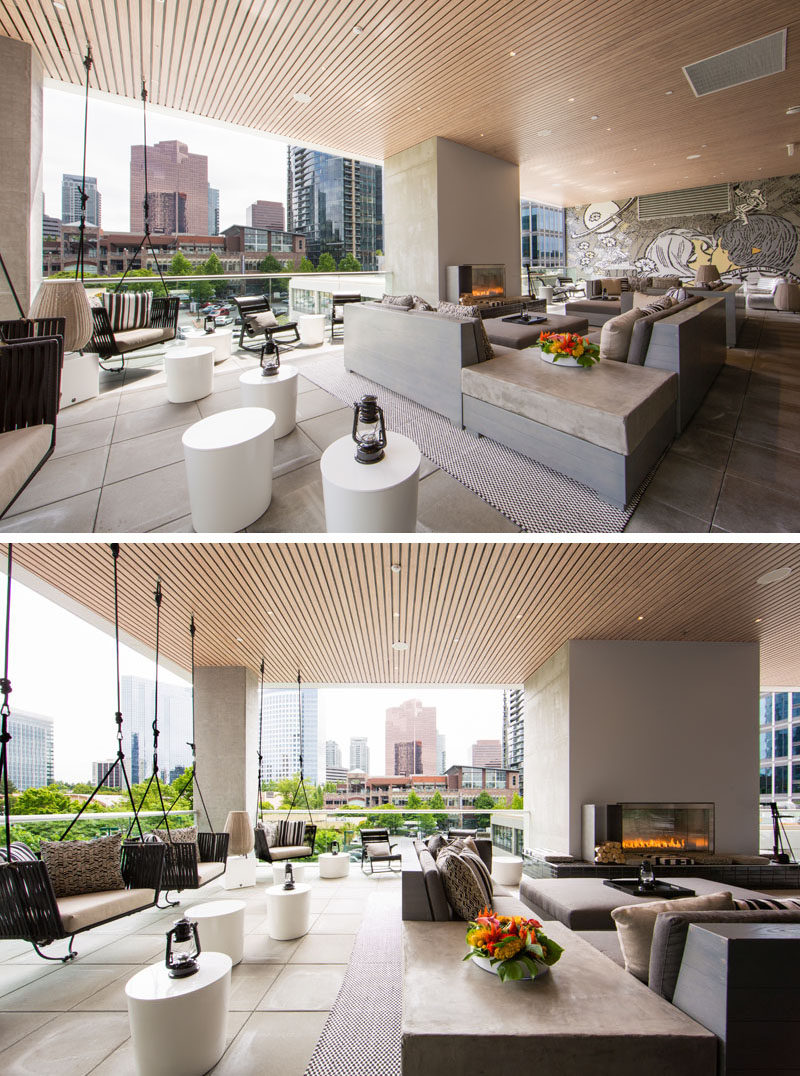 ---
Back inside, there's also The Library, a cozy spot where a guest can read one of the novels that fill the shelves, or play one of the vintage board games.
---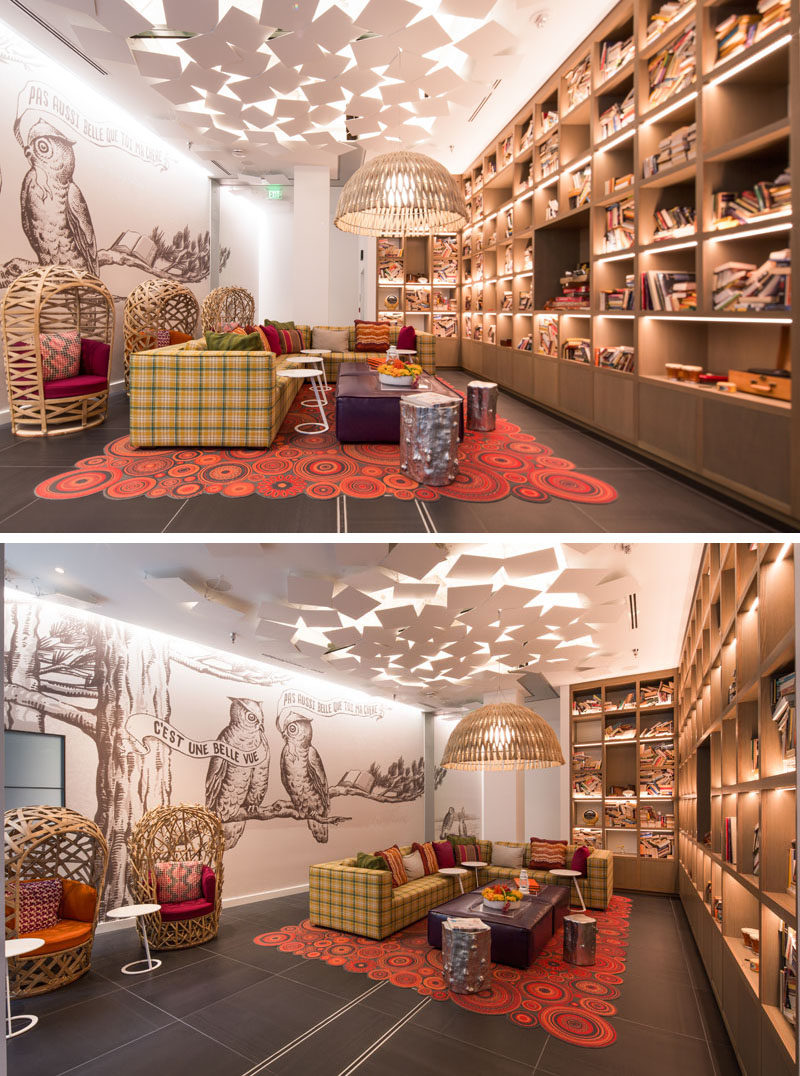 ---
Art can be found throughout the hotel, like this bold and colorful street art by international artist Gaia, that lines the stairs.
---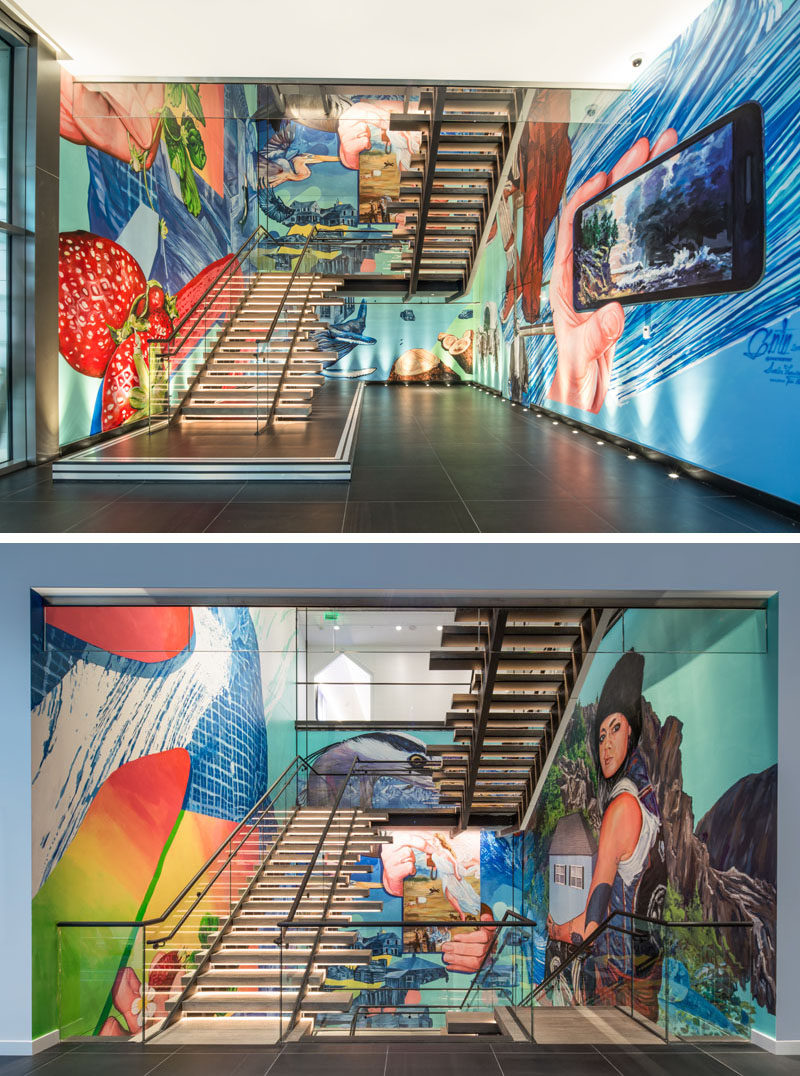 ---
The hotel has a variety of rooms, however the Extreme WOW Suite is a huge 2,300 square foot, two bedroom room with views of Lake Washington. It features a surround sound audio system, a bar and lounge area, an in-room pool and poker table, a retractable flat screen TV and hanging porch swings.
---
---
Other rooms in the hotel feature glass showers placed in the middle of the room, defining the separate sleeping and bathroom areas, while in the sleeping area, 'wine spilt' carpets reflect the wineries of the region.
---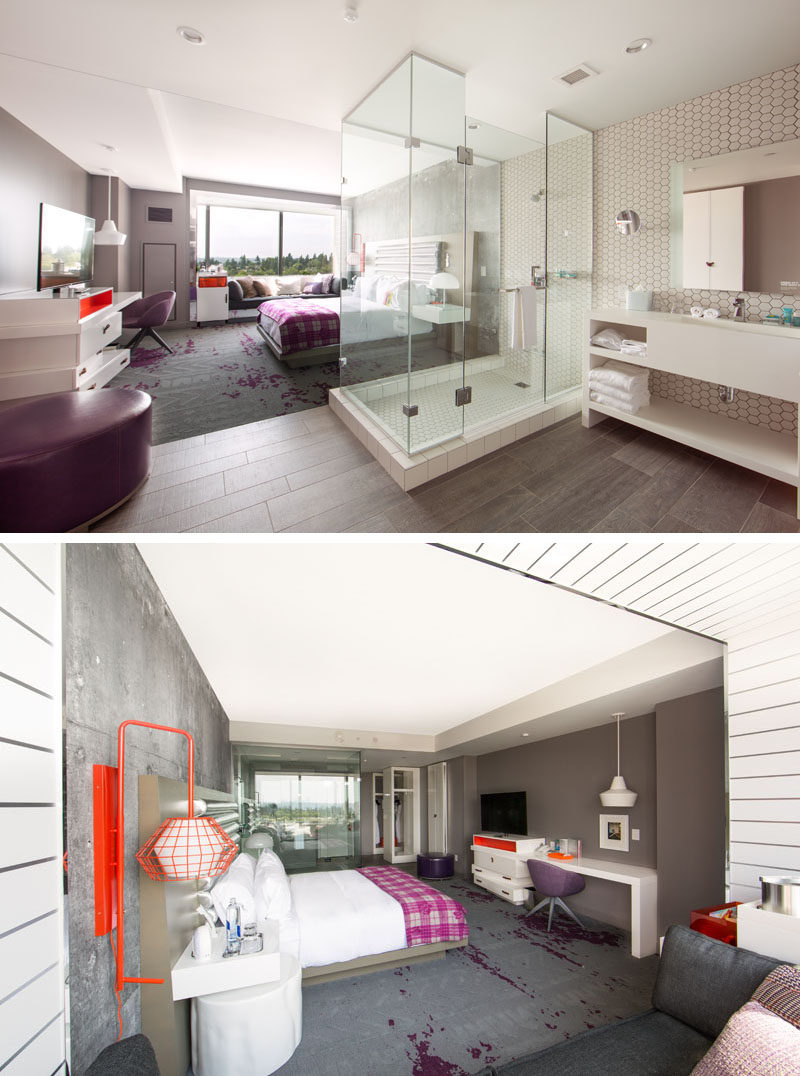 ---