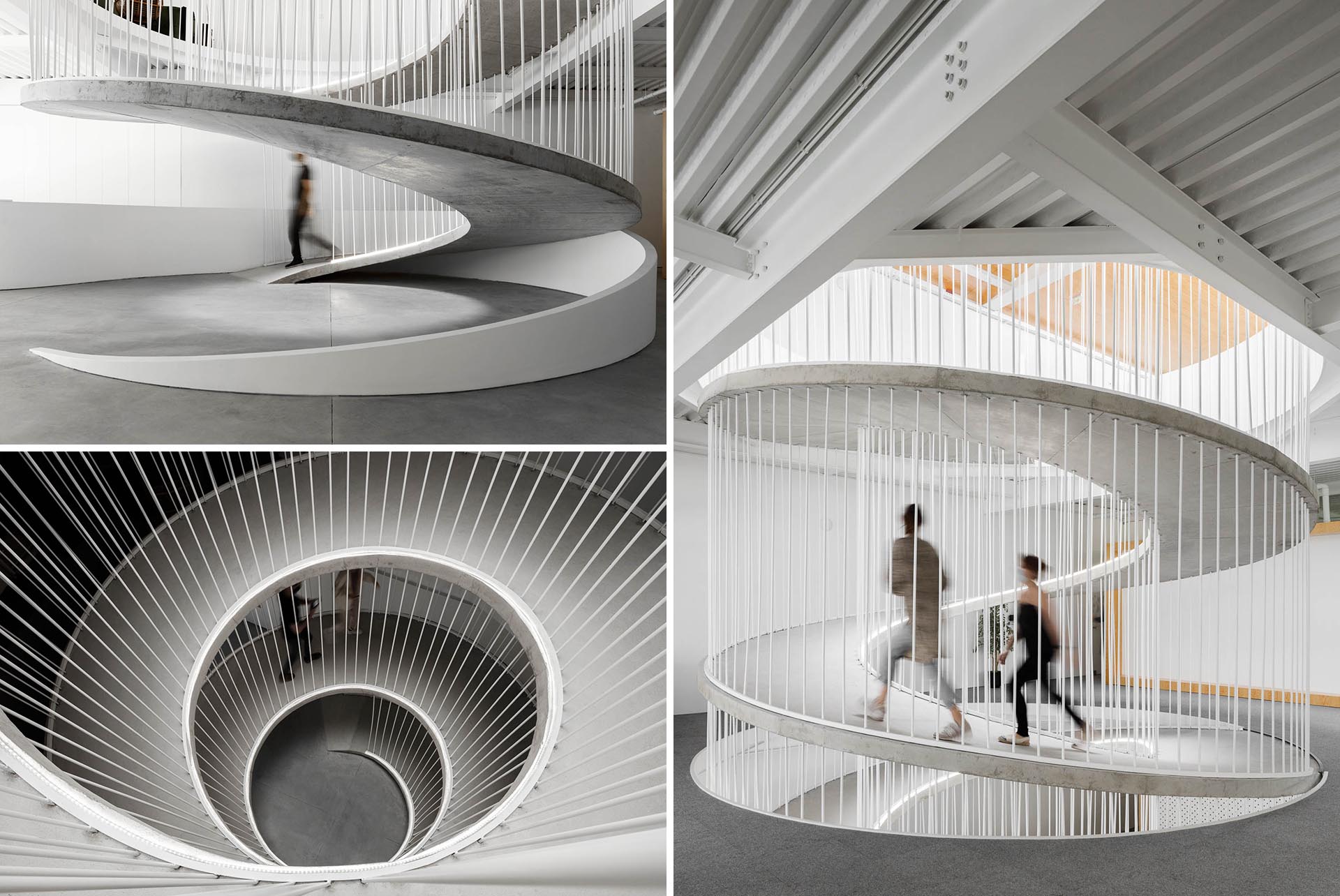 PAULO MERLINI architects has designed the offices of E-GOI & CLAVEL´S KITCHEN in Portugal, and one of the main design features central to the interior is a spiraling ramp.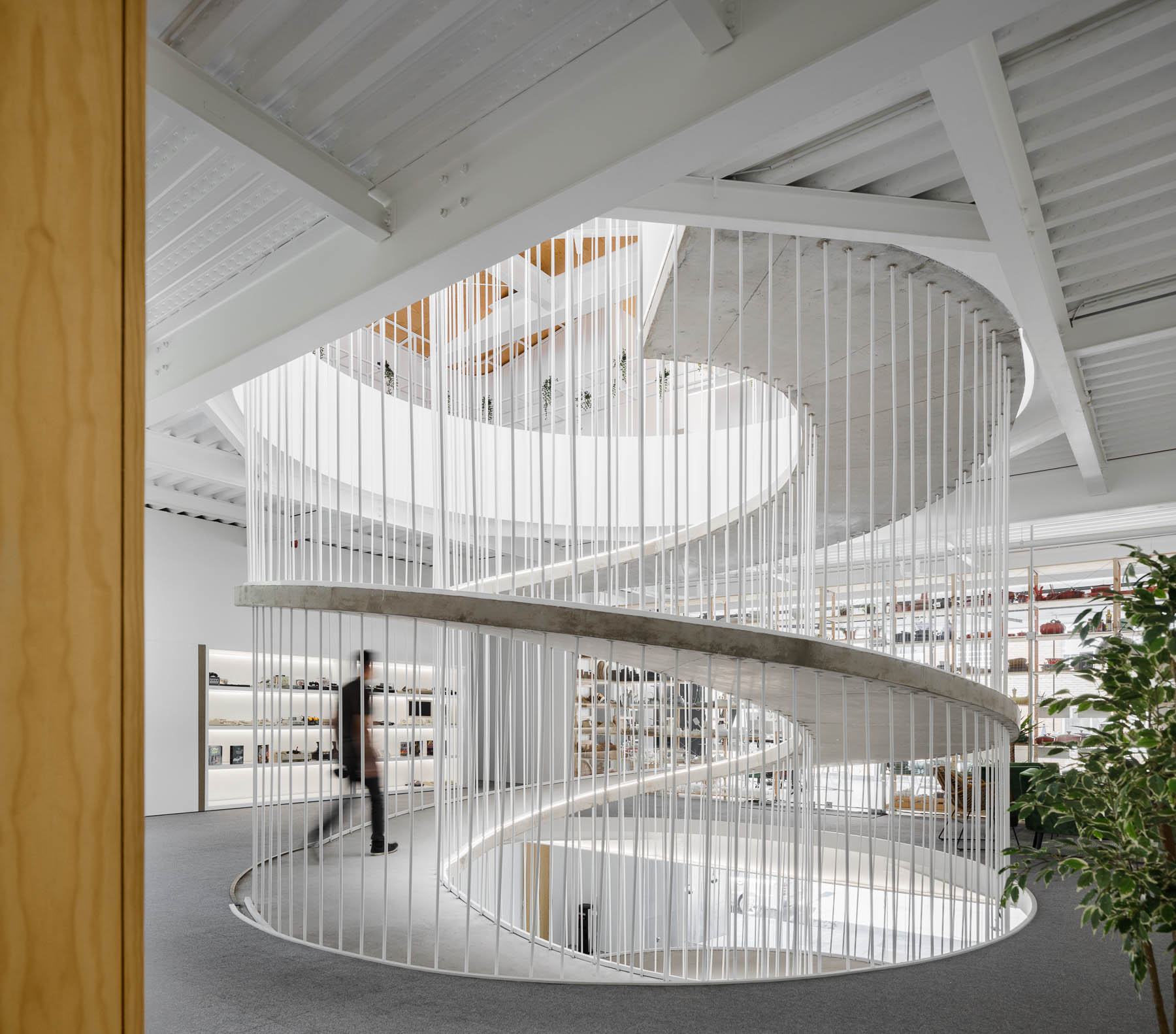 The former warehouse, which has now been transformed into offices that span multiple floors, includes a ramp that replaces the need for a staircase.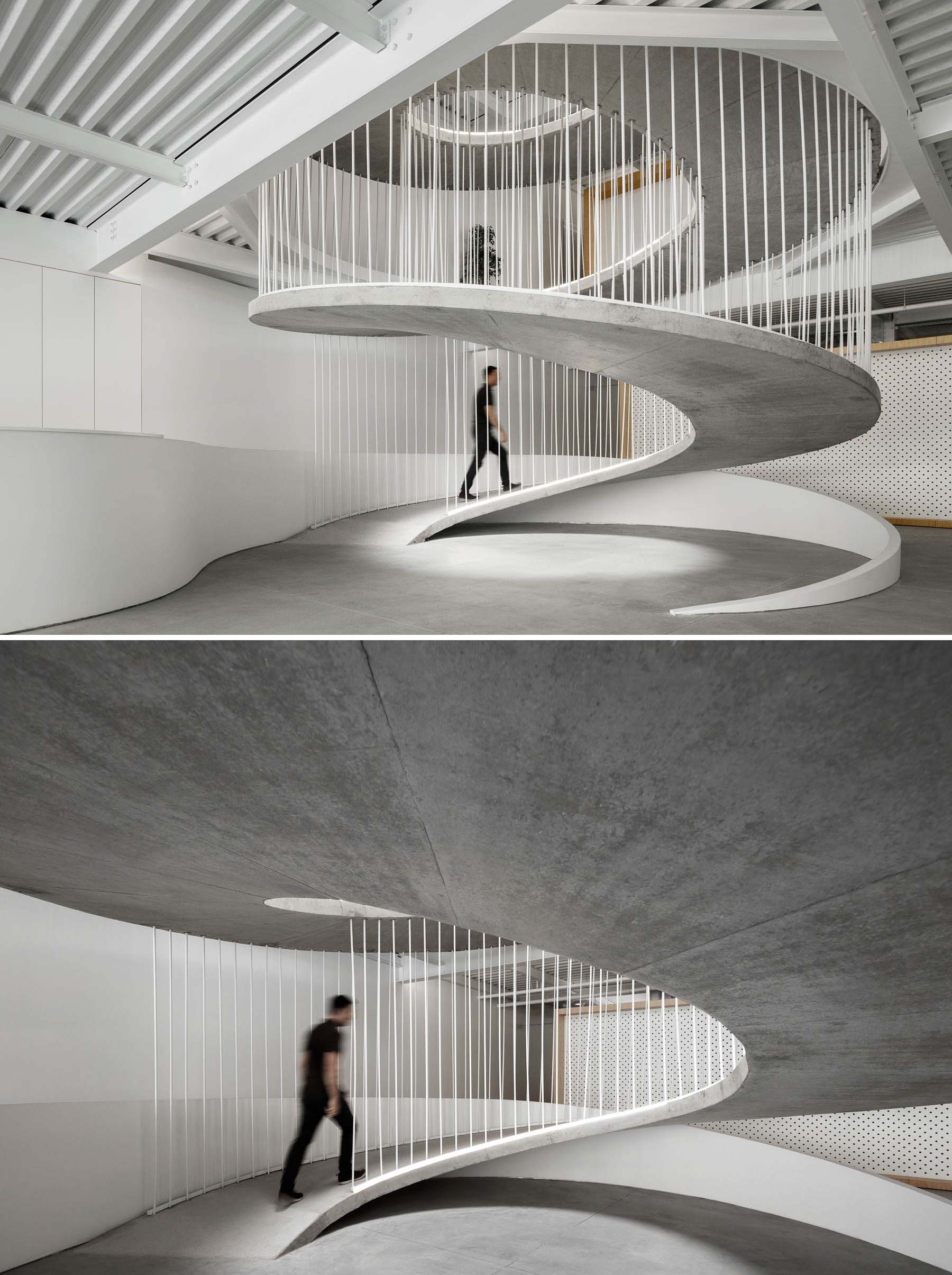 The elegantly curves of the concrete form is accentuated by the use of white bars and edges.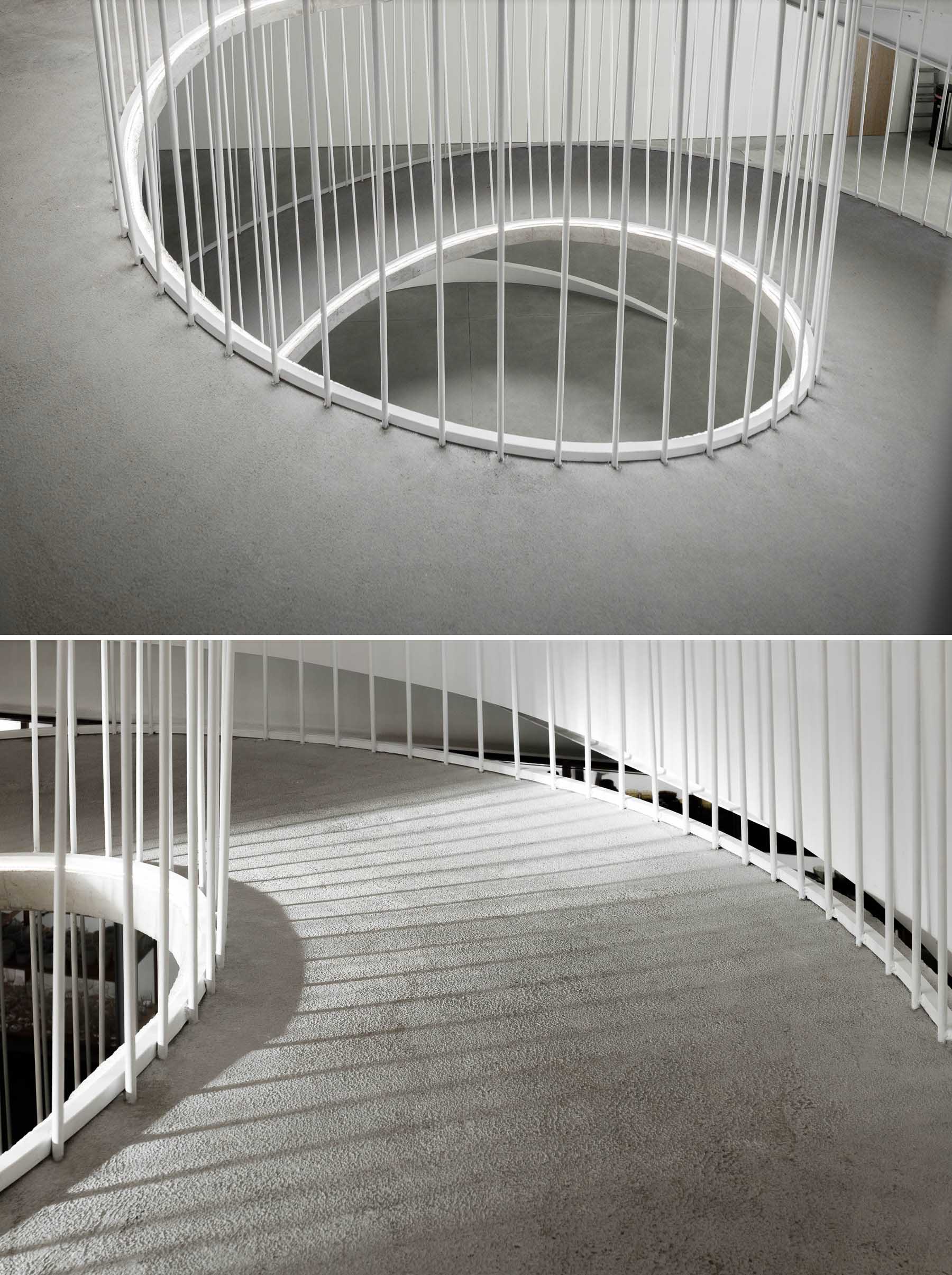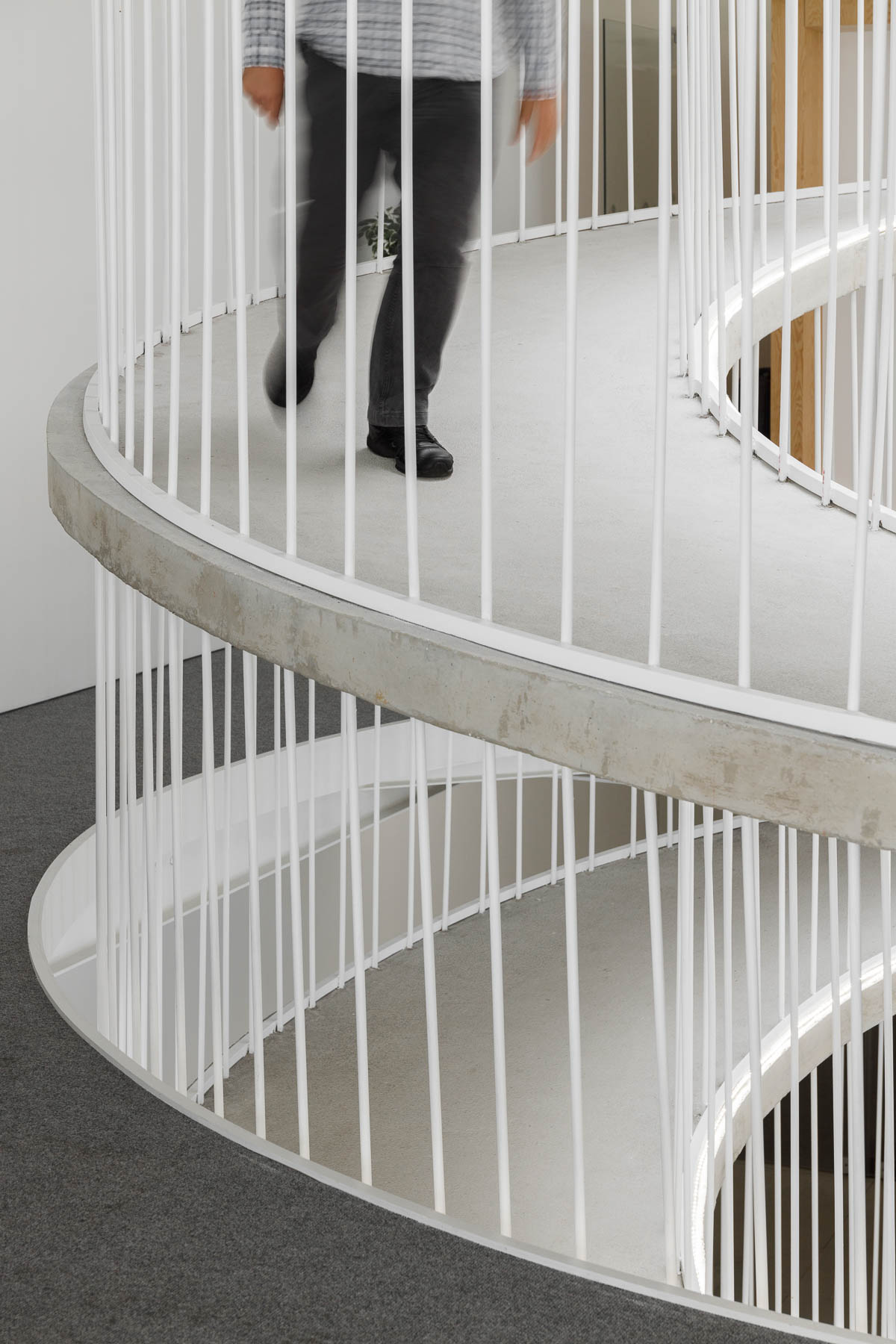 The circling ramp connects the floors of the office and adds a sculptural element that doesn't block the light from traveling throughout the interior.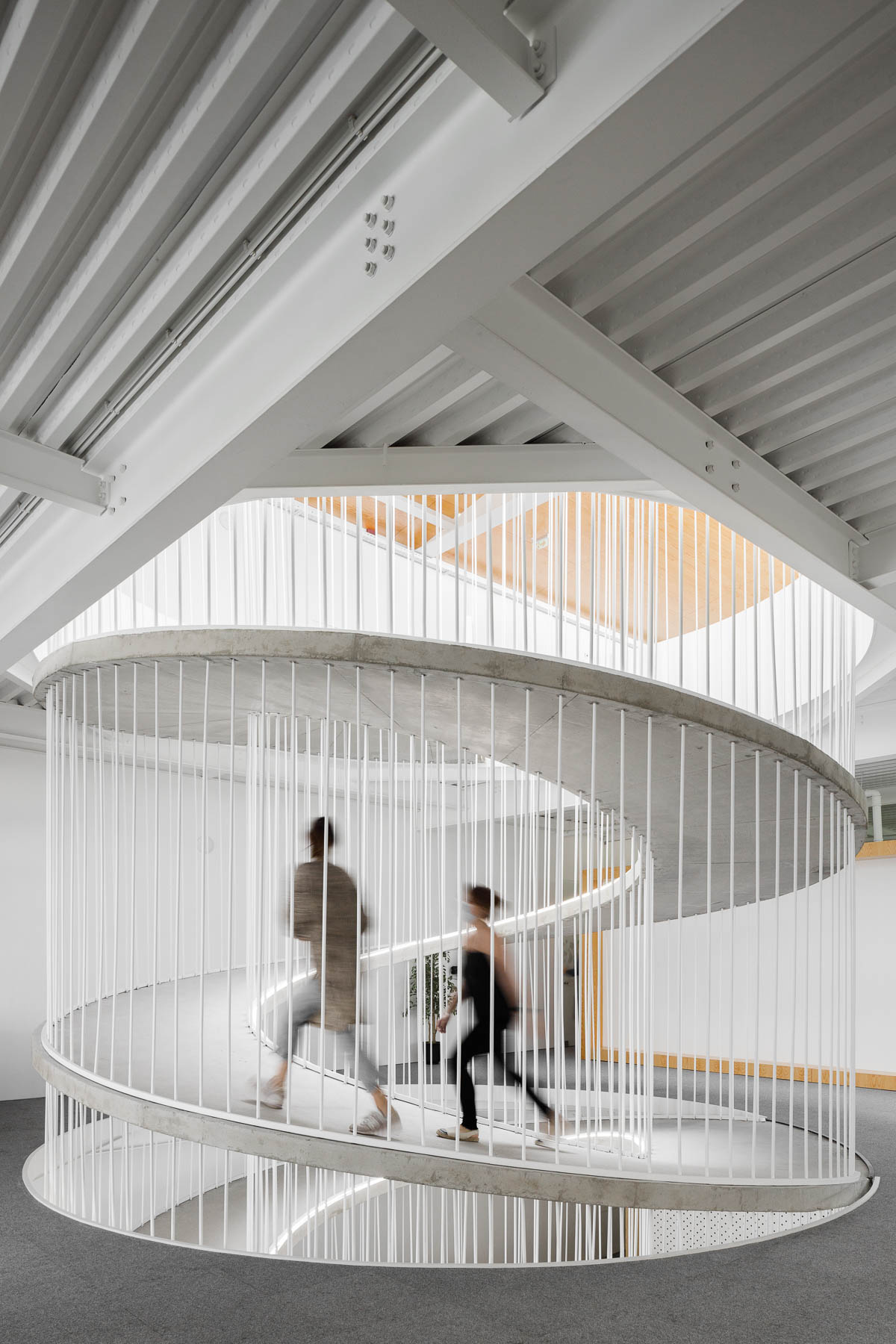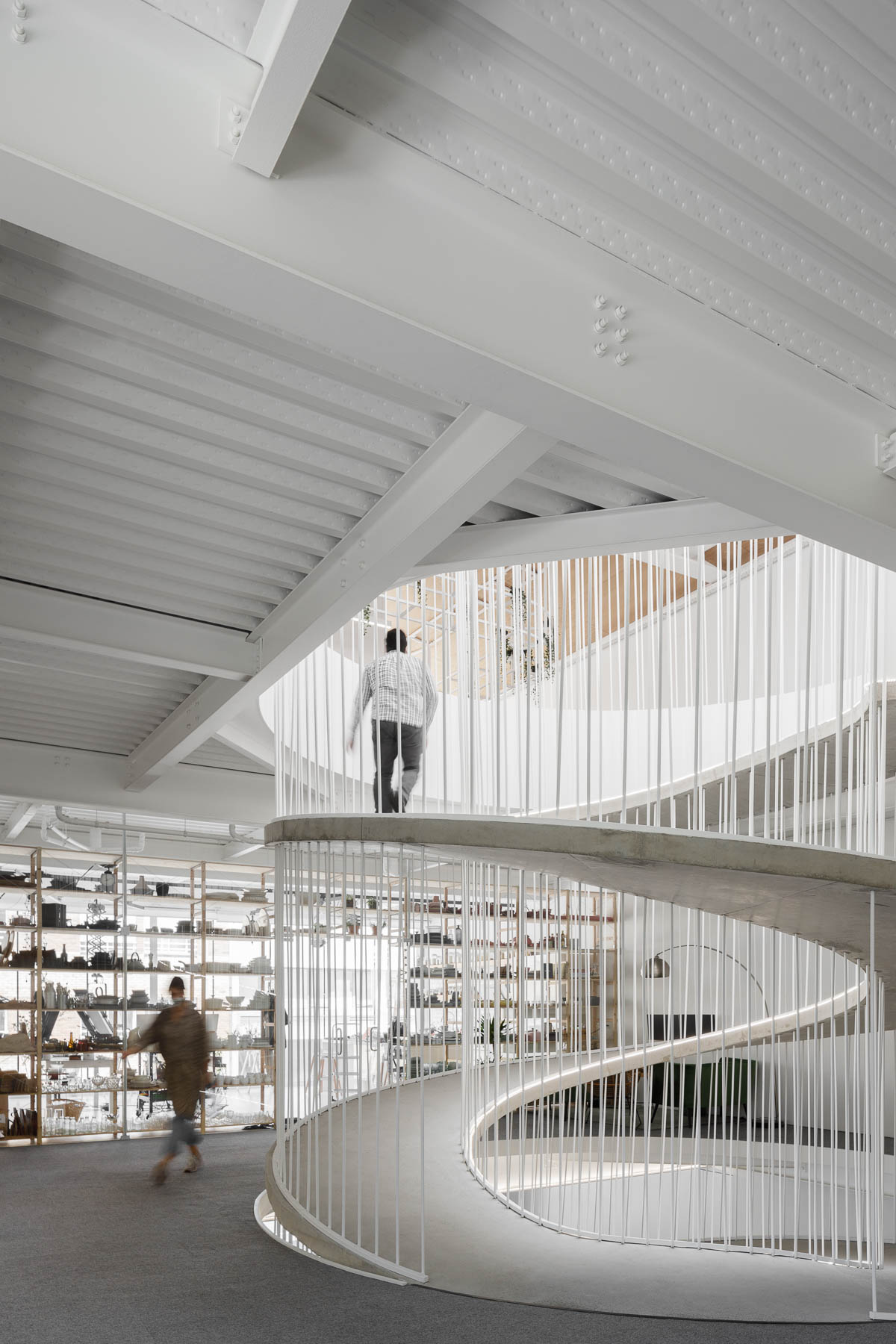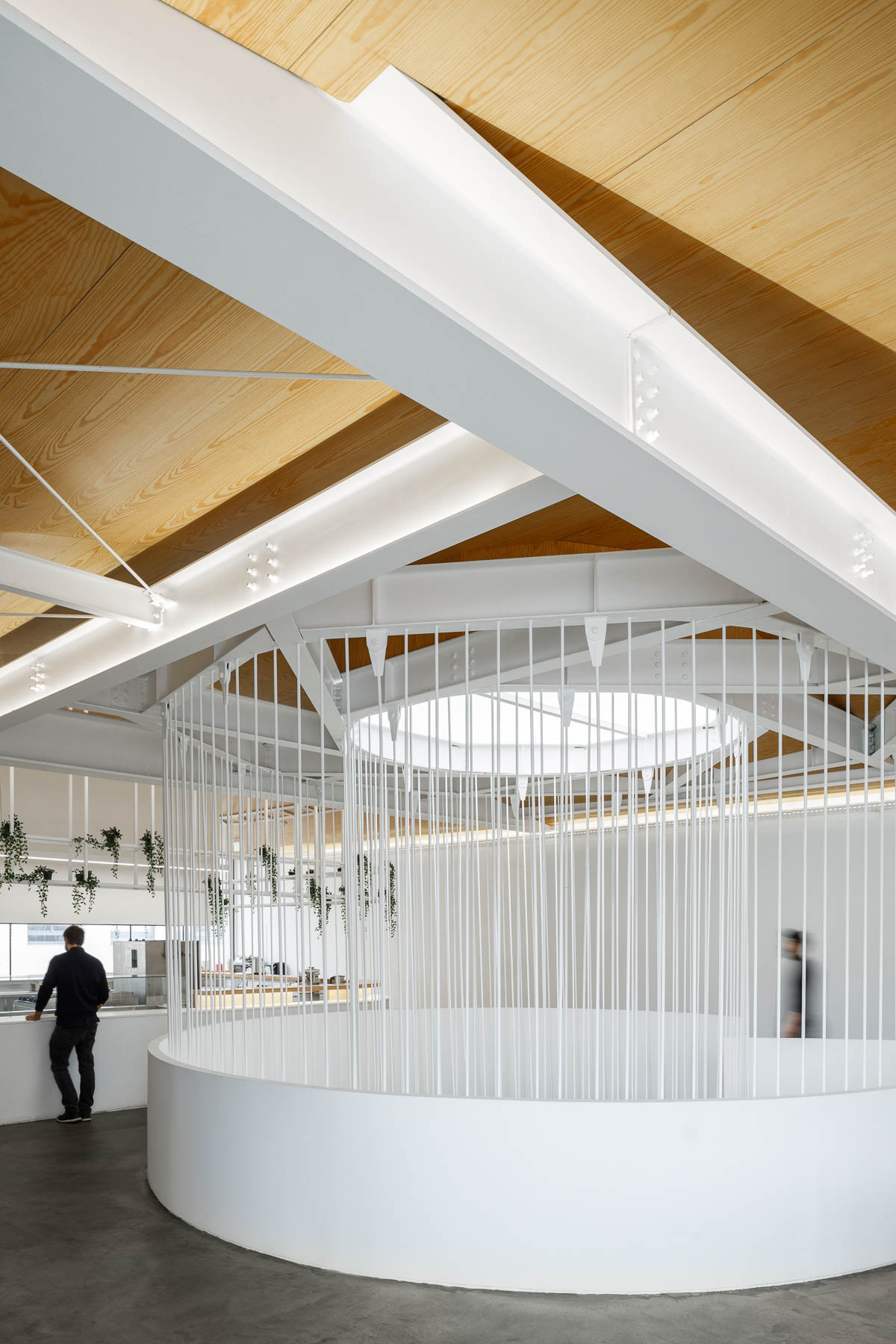 Here's a glimpse of the ramp looking down from the top floor, and up from the ground.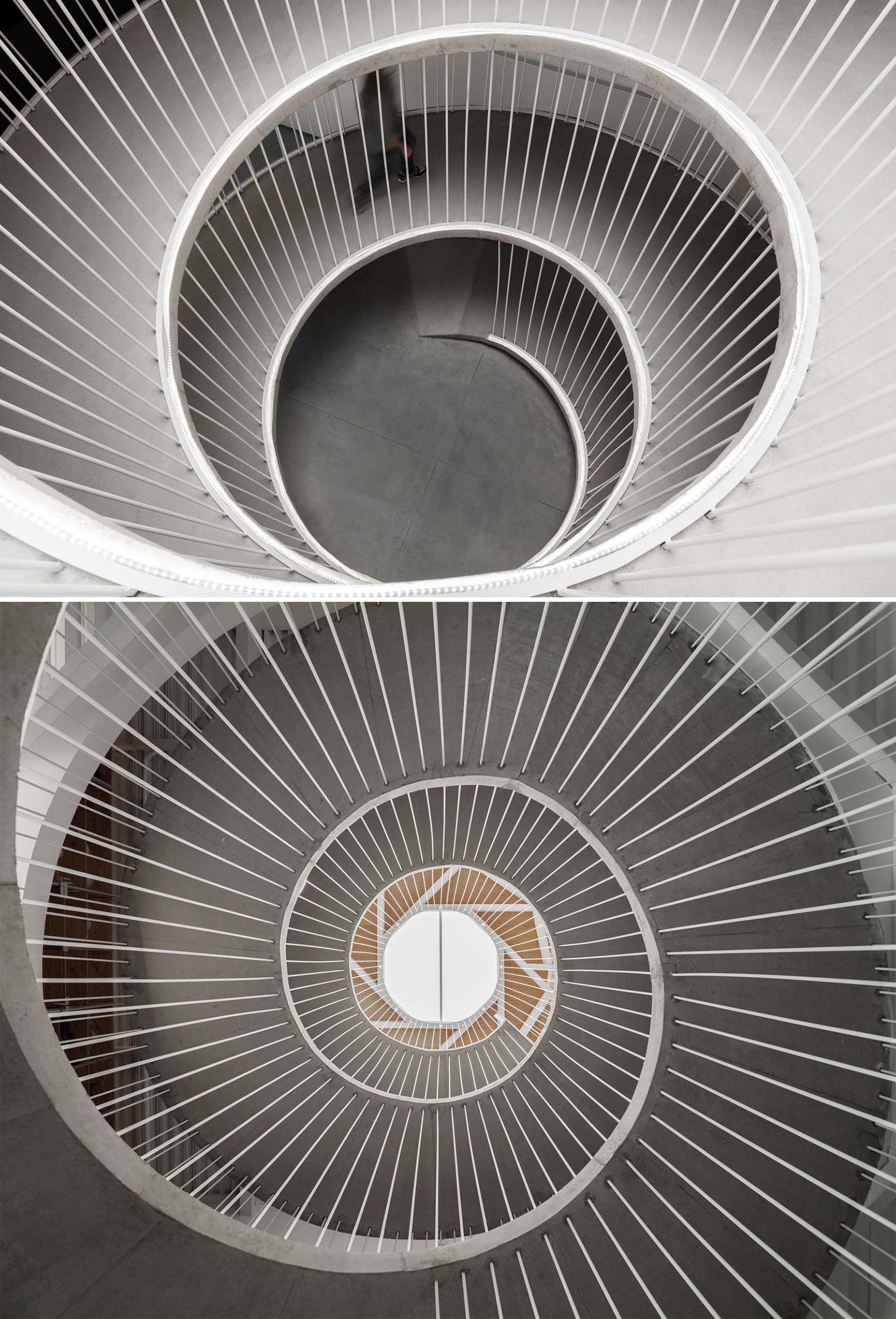 Let's take a look at the rest of the office…
The exterior of the office has walls of glass providing a glimpse of the interior for the pedestrians on the street.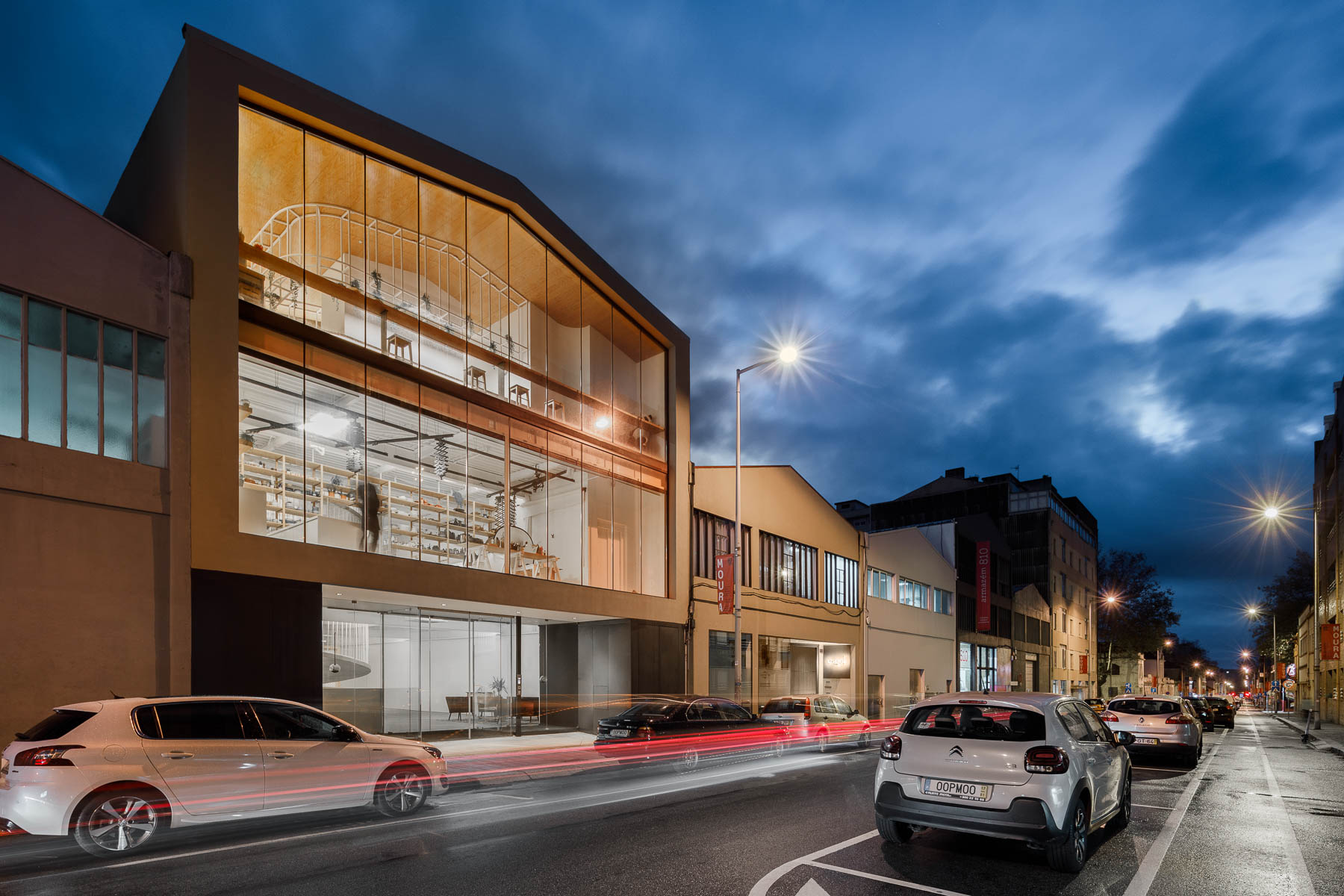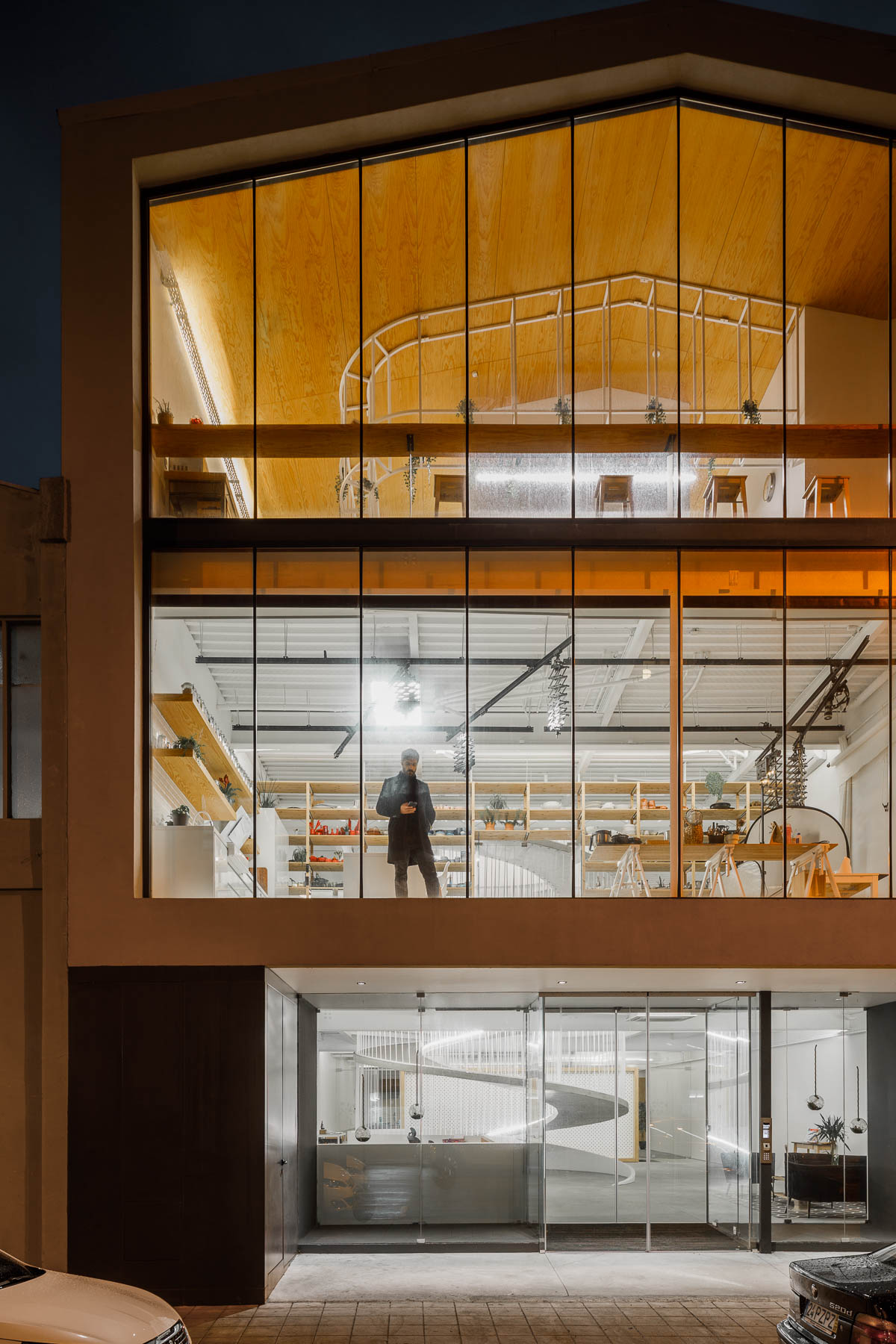 There's a variety of different seating areas in the office interior, including spaces for casual meetings in house-shaped alcoves.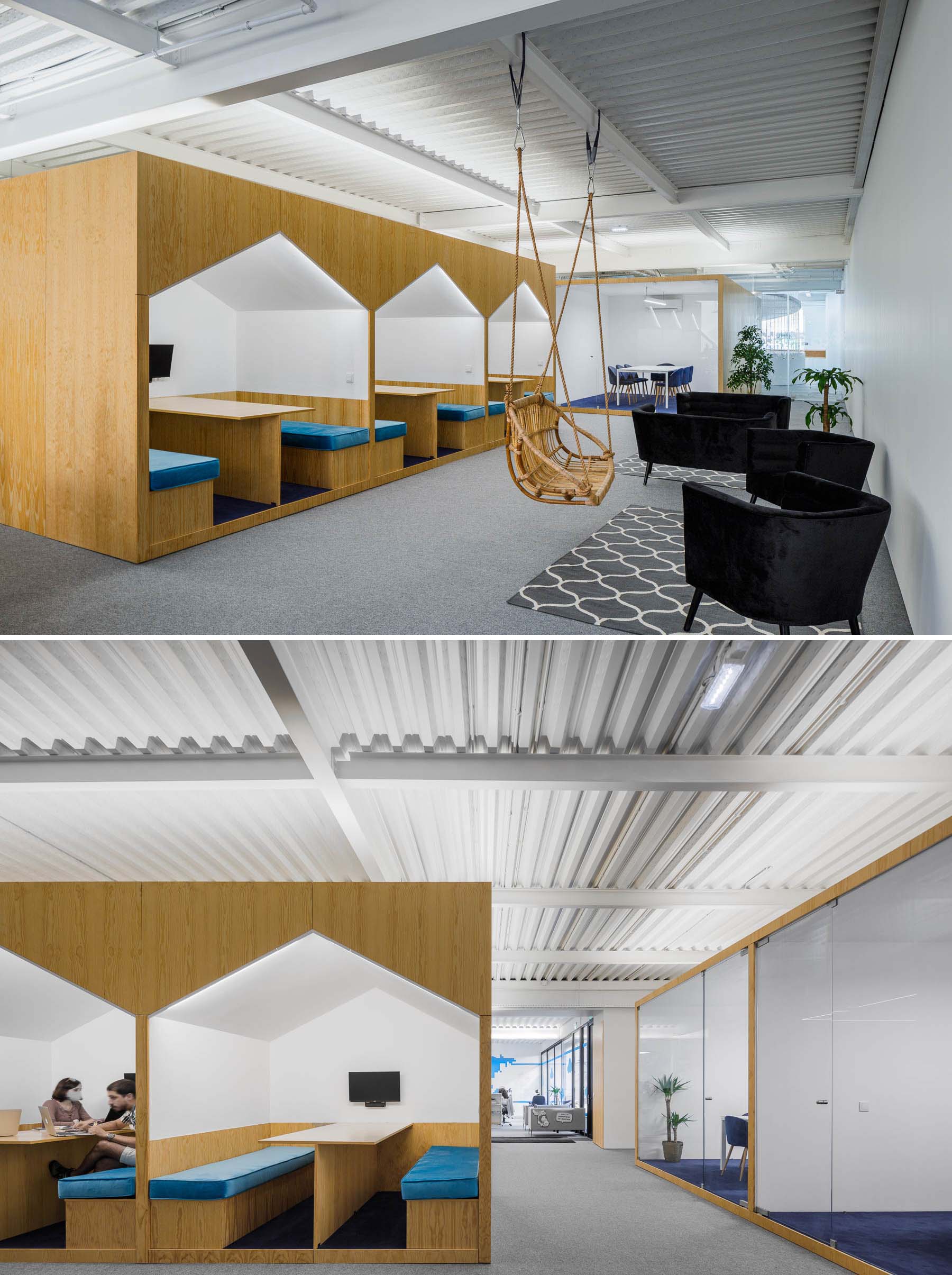 More private work rooms with glass walls that keep the sound in or out.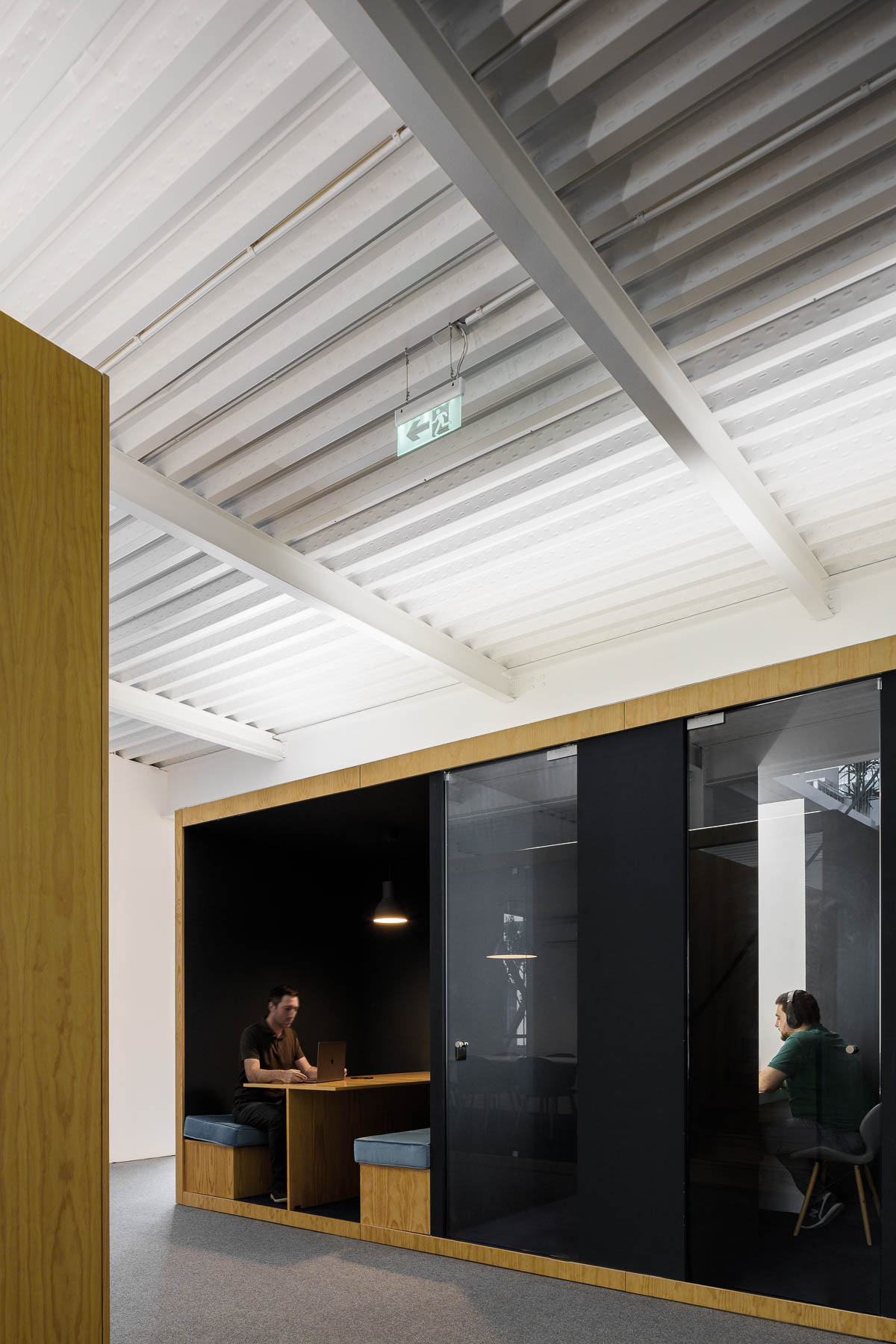 A larger meeting room with a blue curtain that's filled with beanbags and has LED lighting in the ceiling.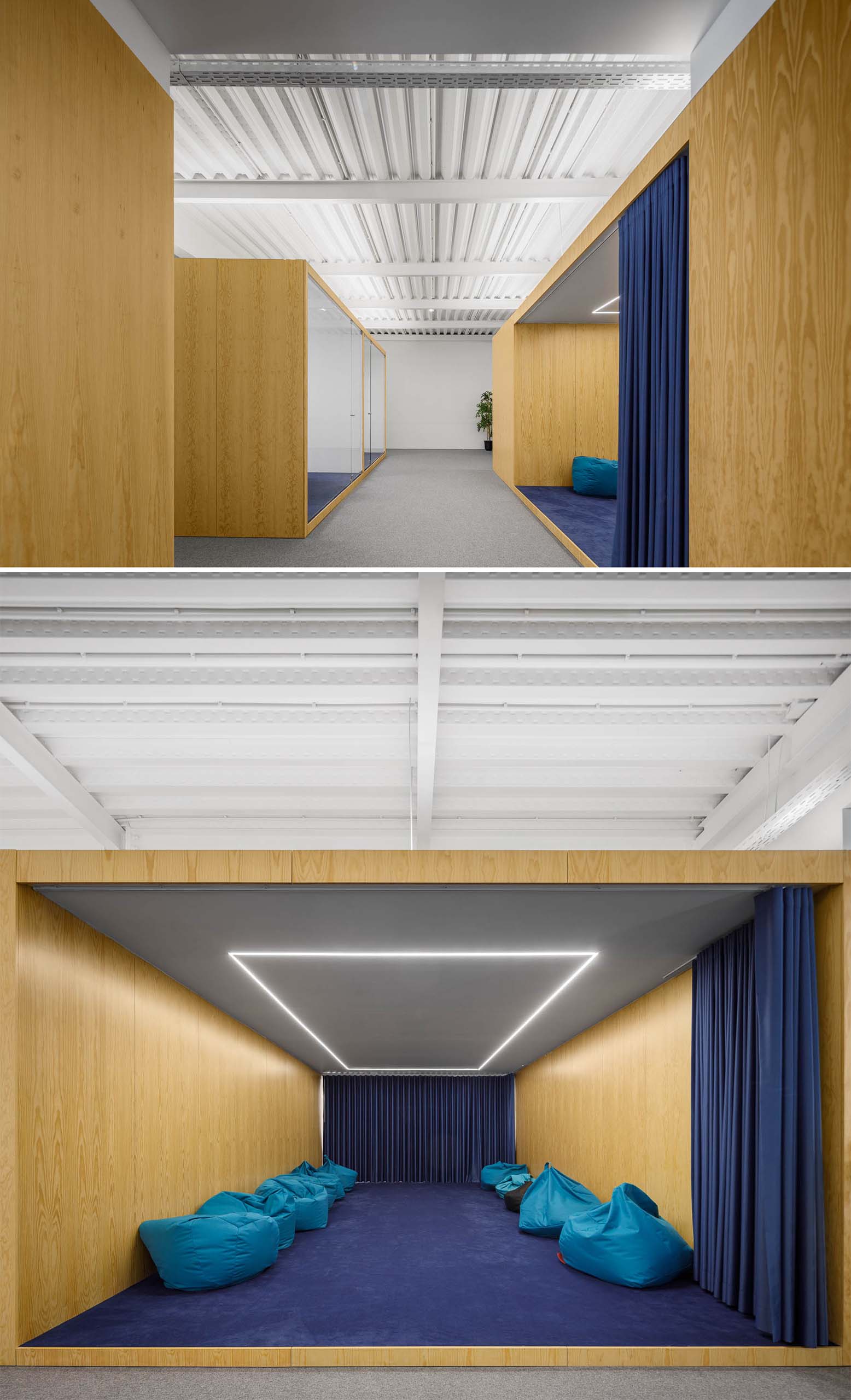 Other more traditional work spaces exist too, with desks that include multiple work stations.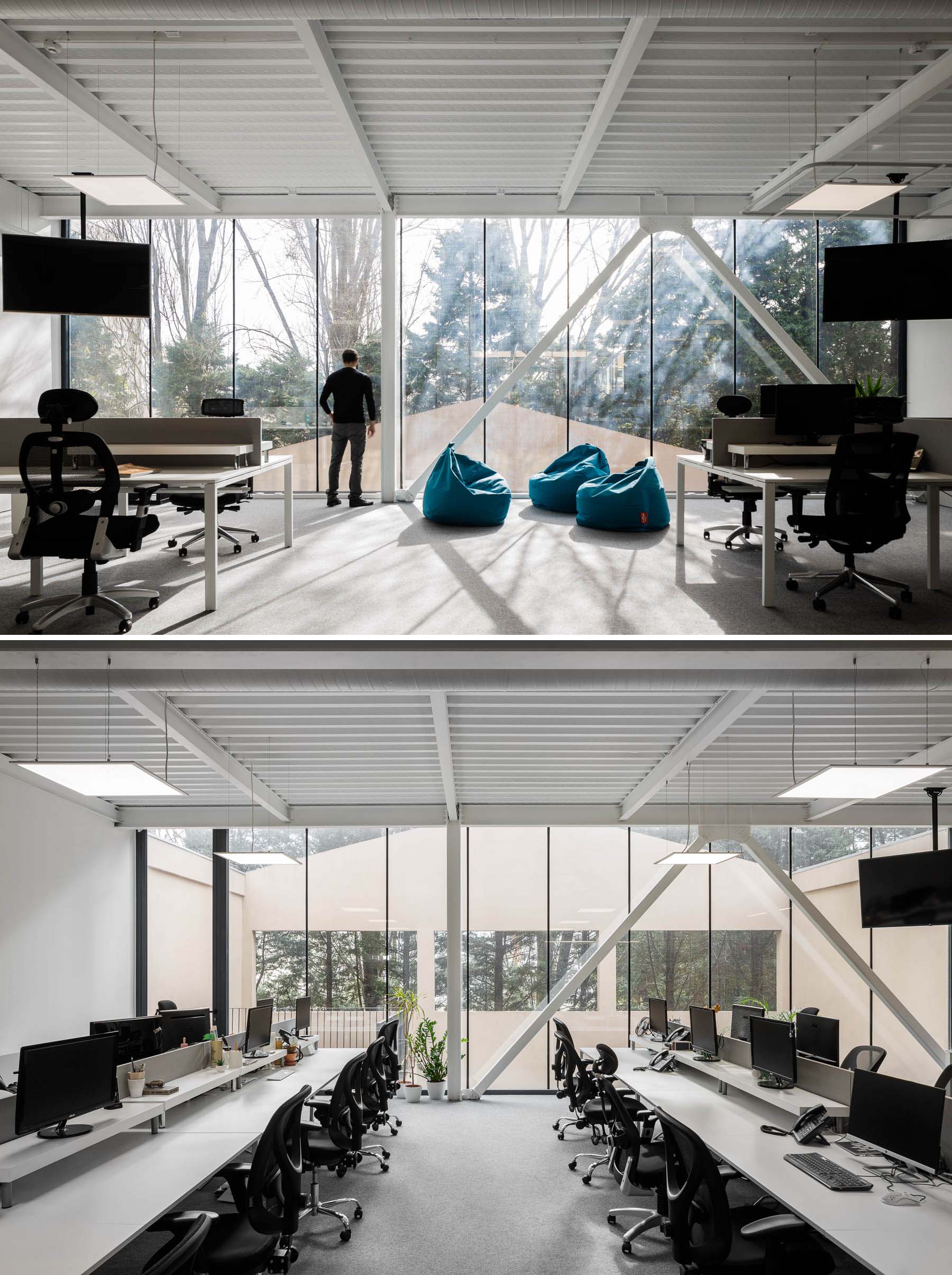 There's also a photo studio with a minimalist white kitchen with floating wood shelves. Adjacent to the kitchen are tall wood shelves filled with photography props and kitchen equipment.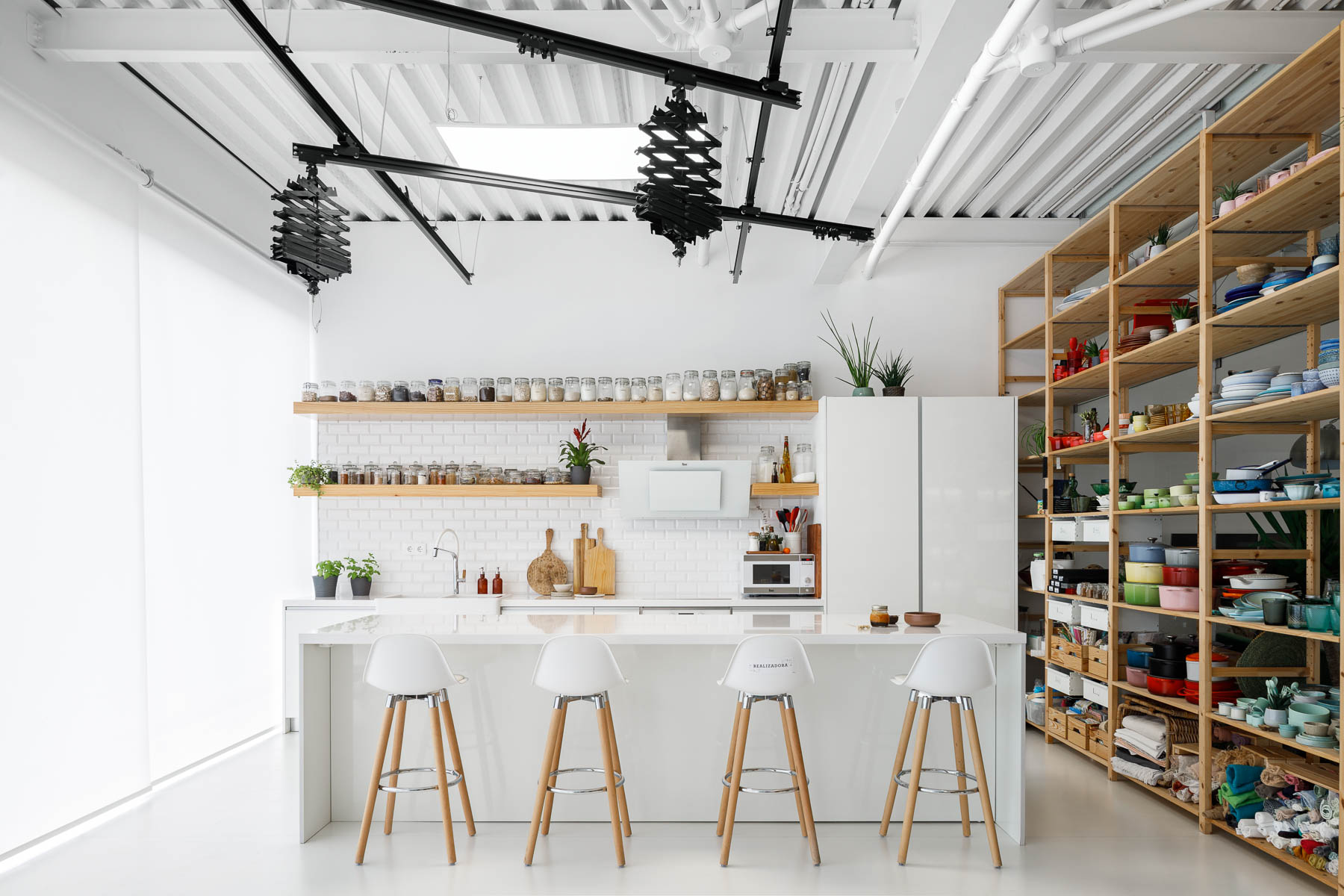 When it's time to take a break from working, there's a communal area with long wood tables, a kitchenette, seating by the windows, and an outdoor space.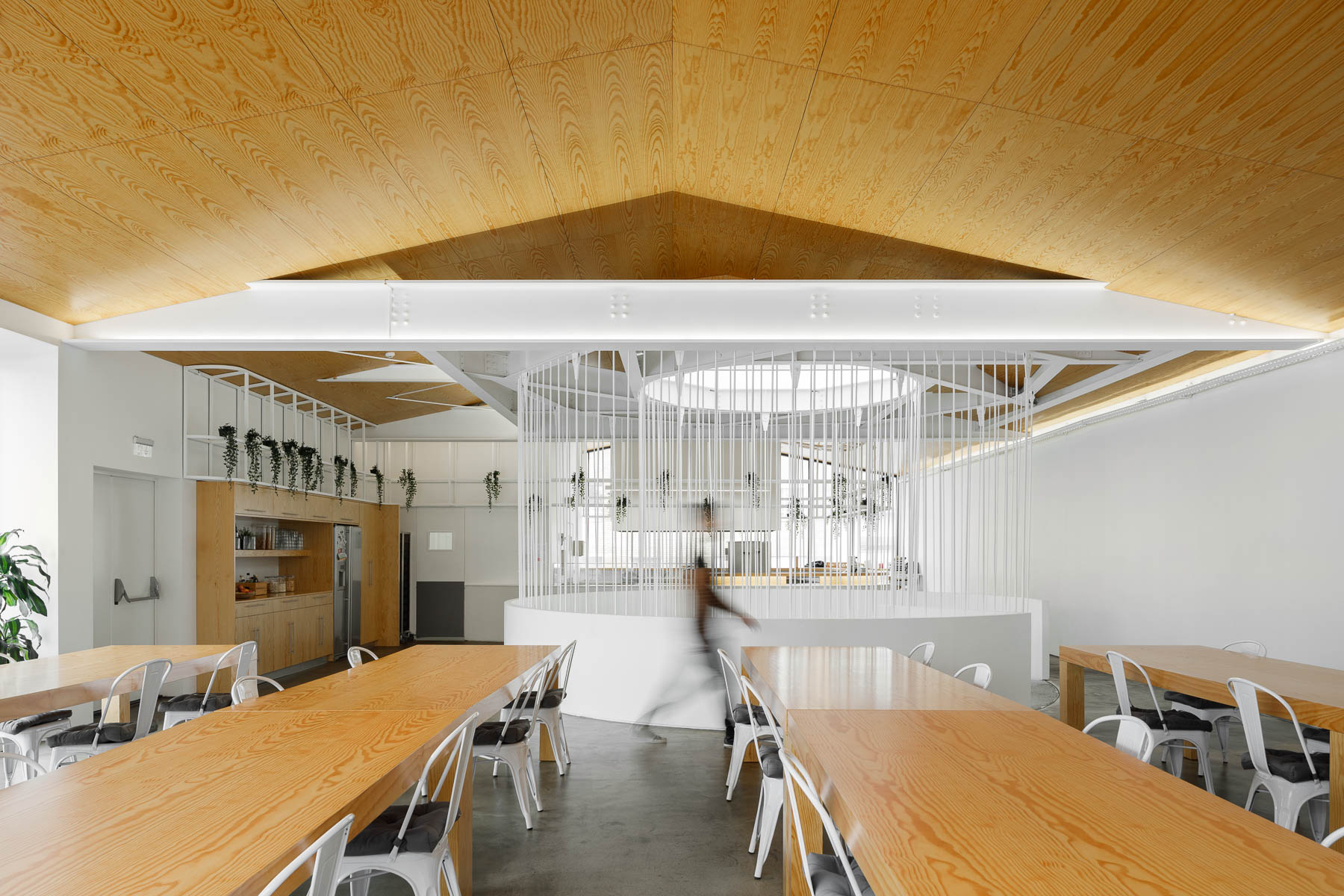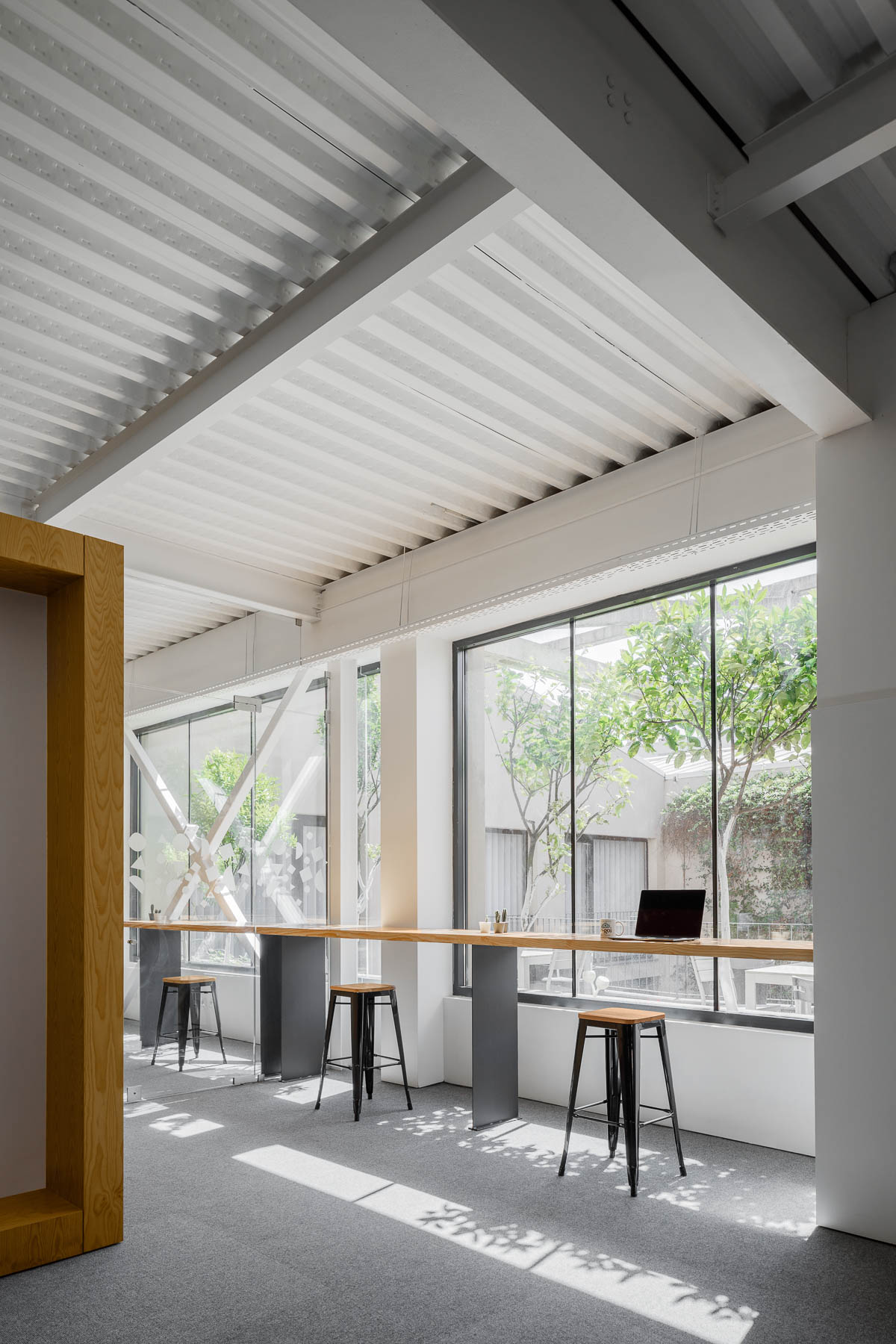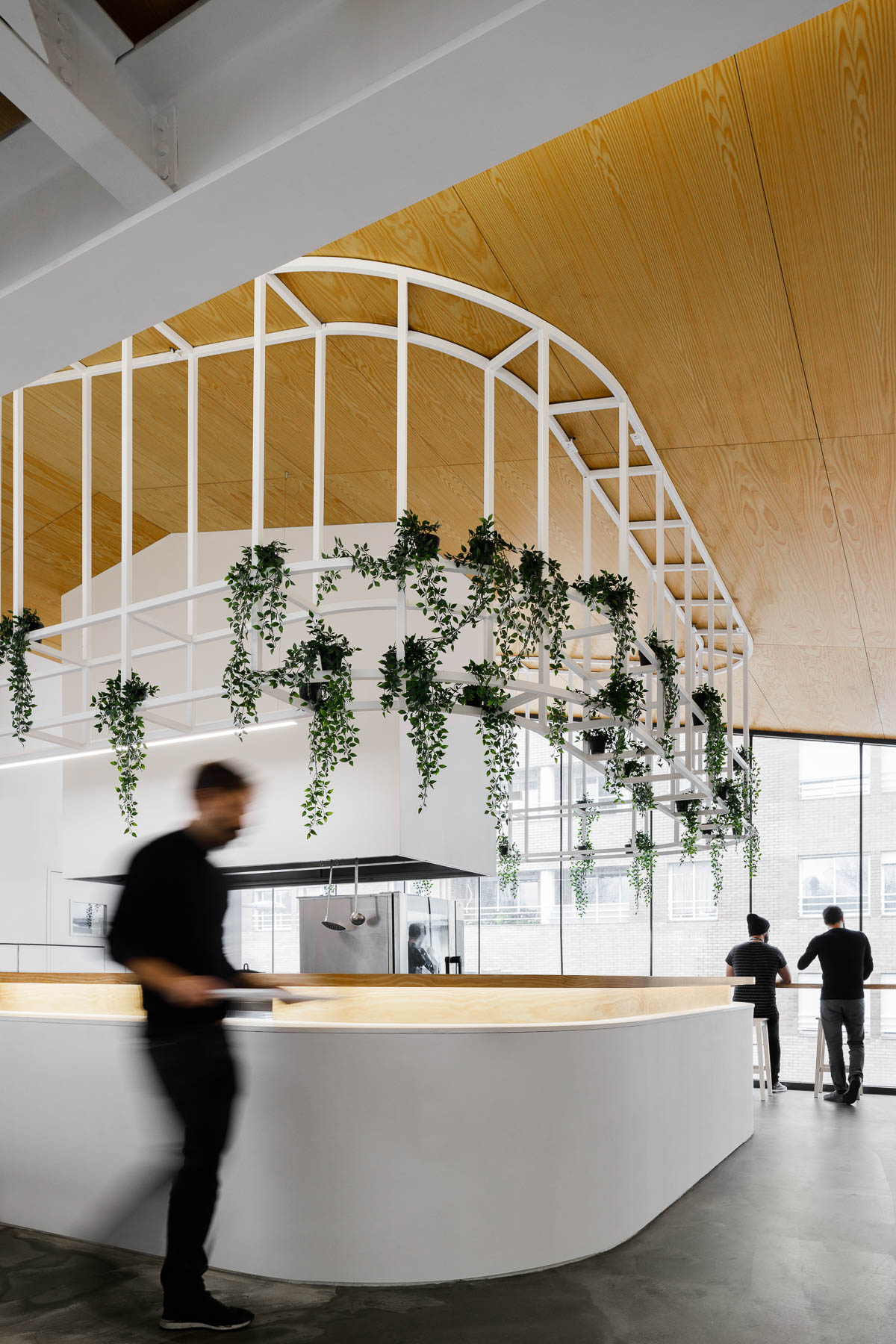 Photography by Ivo Tavares Studio | Architecture Office: PAULO MERLINI architects | Main Architects: Paulo Merlini/ André Santos Silva