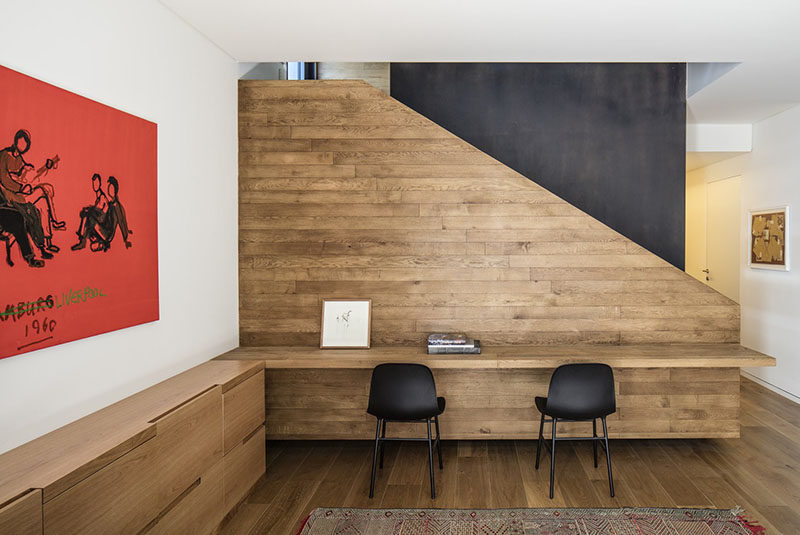 When Ronnie Alroy Architects were designing this house in Tel Aviv, Israel, they decided to install a desk on the outer wall of a stair handrail.
The staircase created a space that was perfect for installing a desk that seems to almost to float.
The desk was built using the same wood from the wall, and as it runs the length of the wall it appears to blends into the space creating a seamless look.