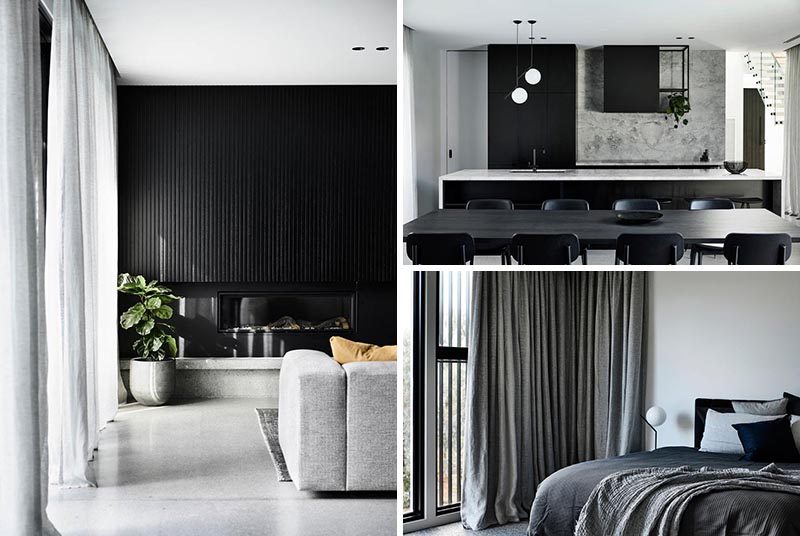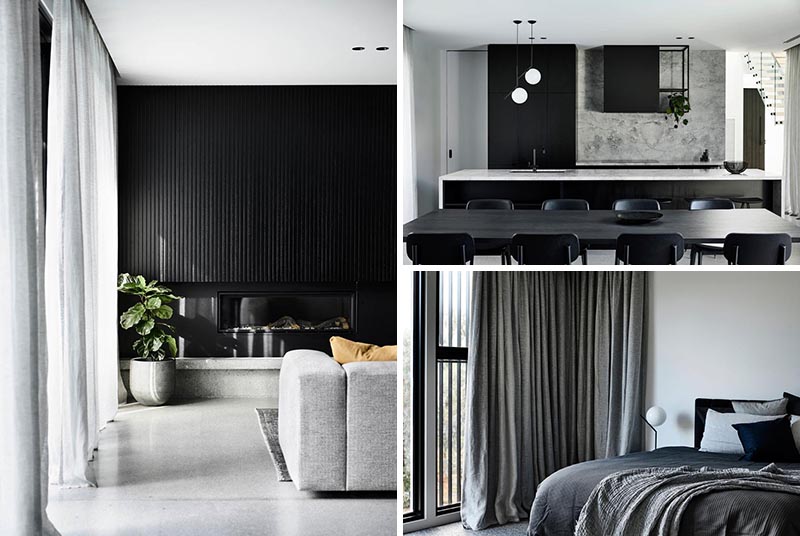 Australian design studio Biasol, has completed a modern house for a young family that desired a modern, minimal, and beautiful home.
When designing the house, Biasol drew inspiration from Chiaroscuro, which translates to "light dark" in Italian, and is the contrasting of light and shade to produce an artistic composition with dramatic and emotional impact. Throughout the house, the designers balanced natural light and dark surfaces to create voluminous and intimate spaces that have a calming effect.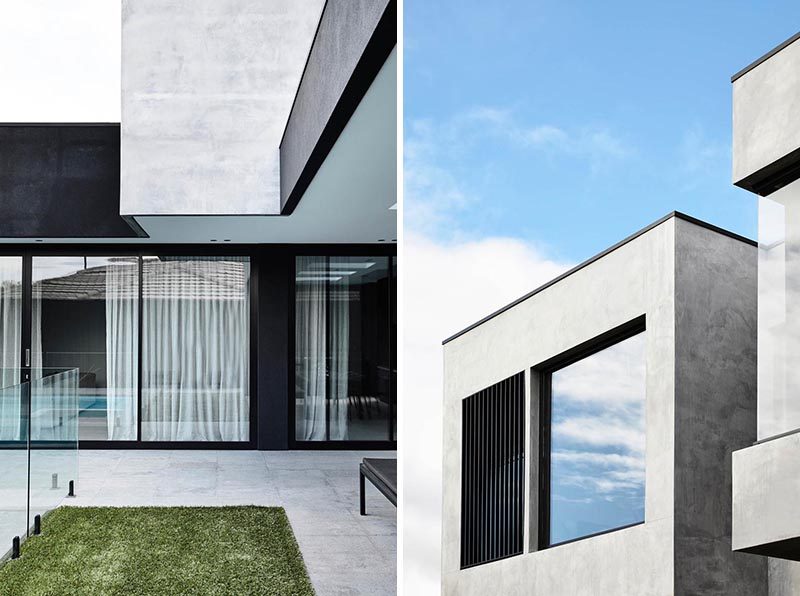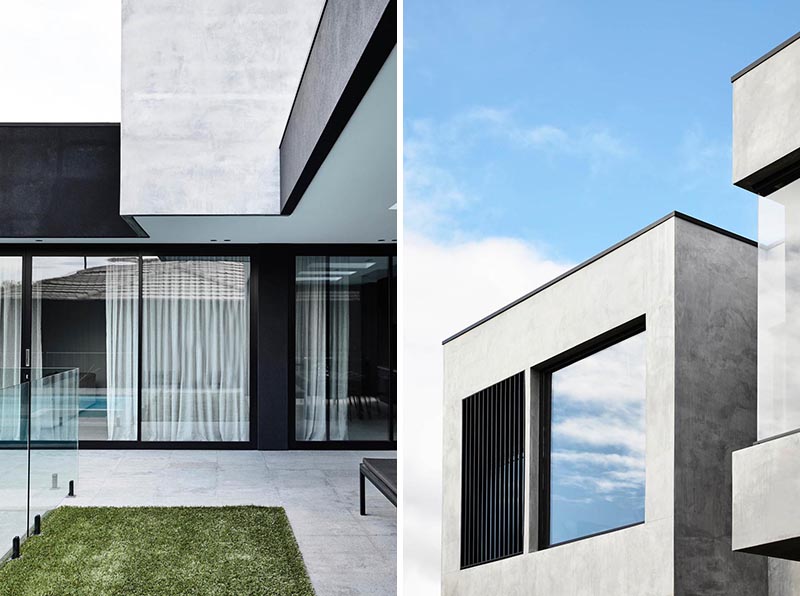 ---
The ground floor of the house is dedicated to the living spaces, that include the study, entertainment room, kitchen/dining/lounge, alfresco dining and a swimming pool.

In the living room, a built-in linear fireplace and a recessed television blend in to the black accent wall, which adds a rich texture to the room with black timber battens.
---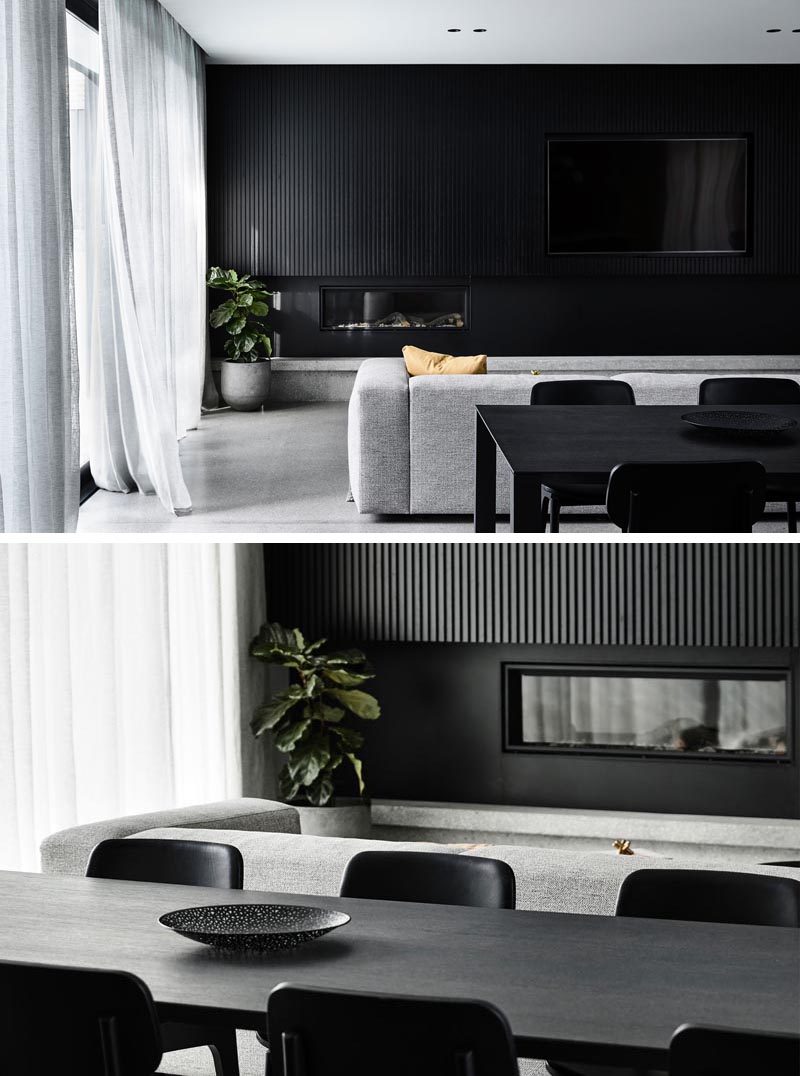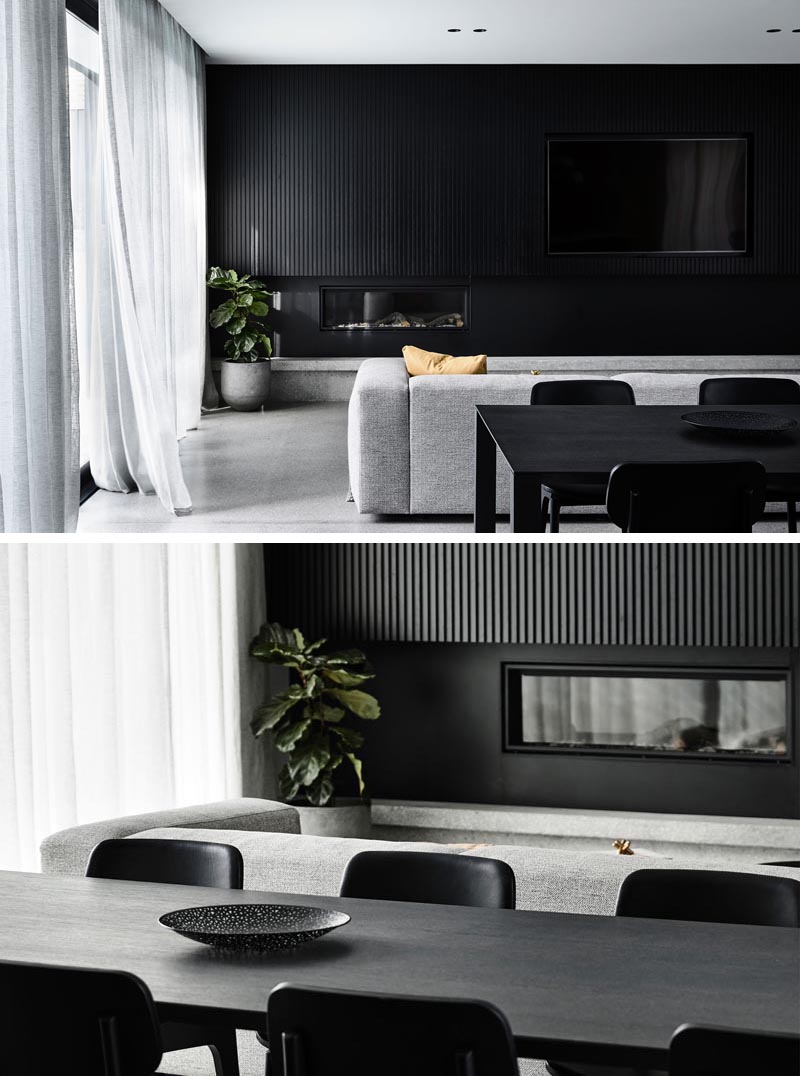 ---
White veined marble lines the kitchen walls and countertops, providing tonal contrast to the black joinery.
---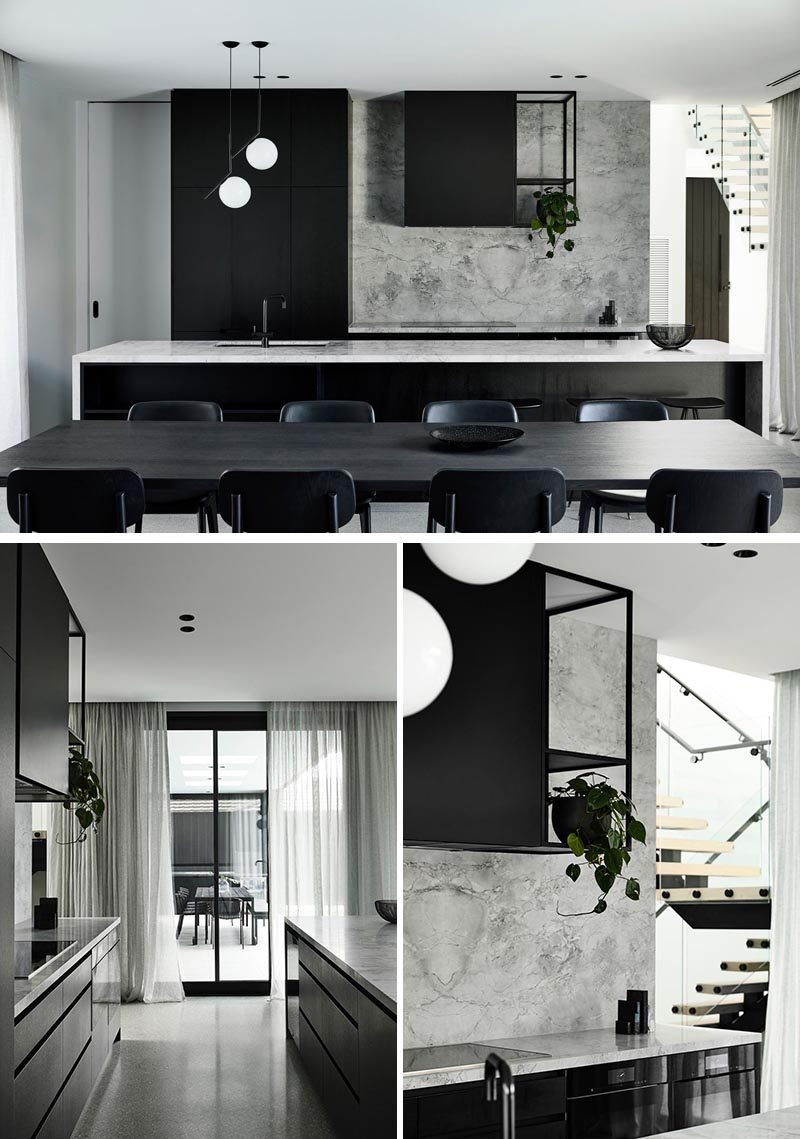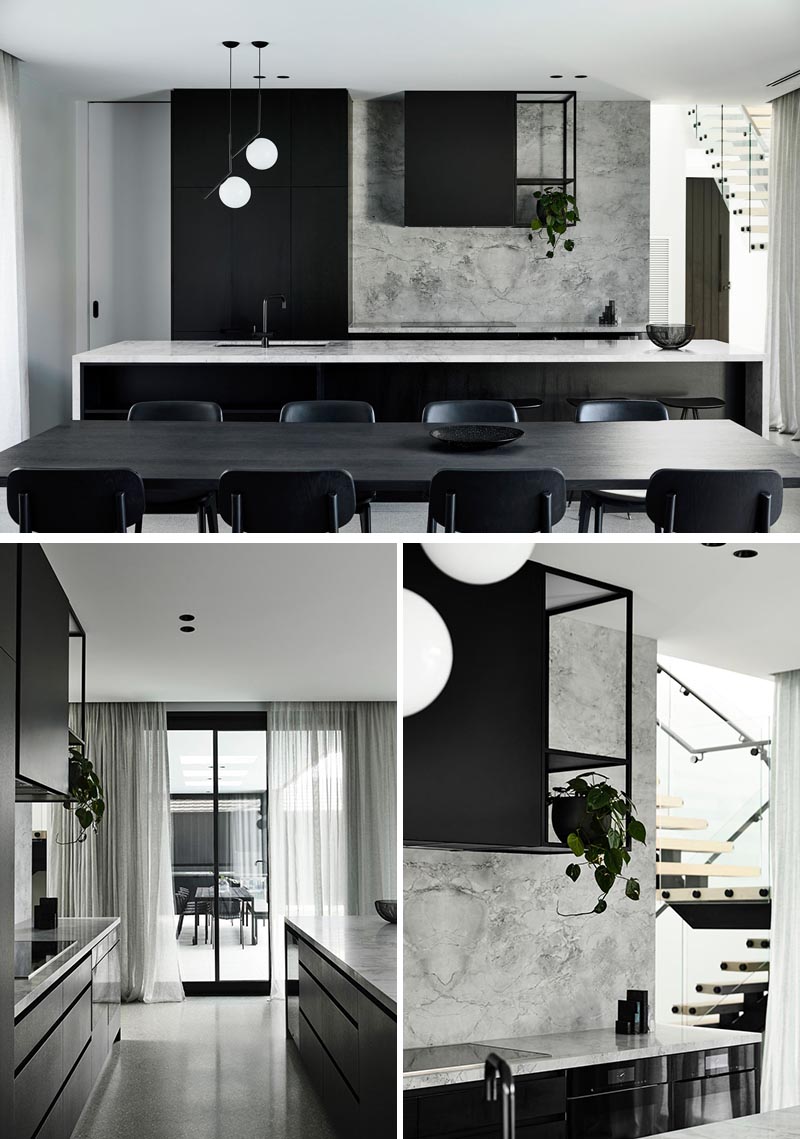 ---
In the study, minimalist black furnishings create a distraction-free place to work.
---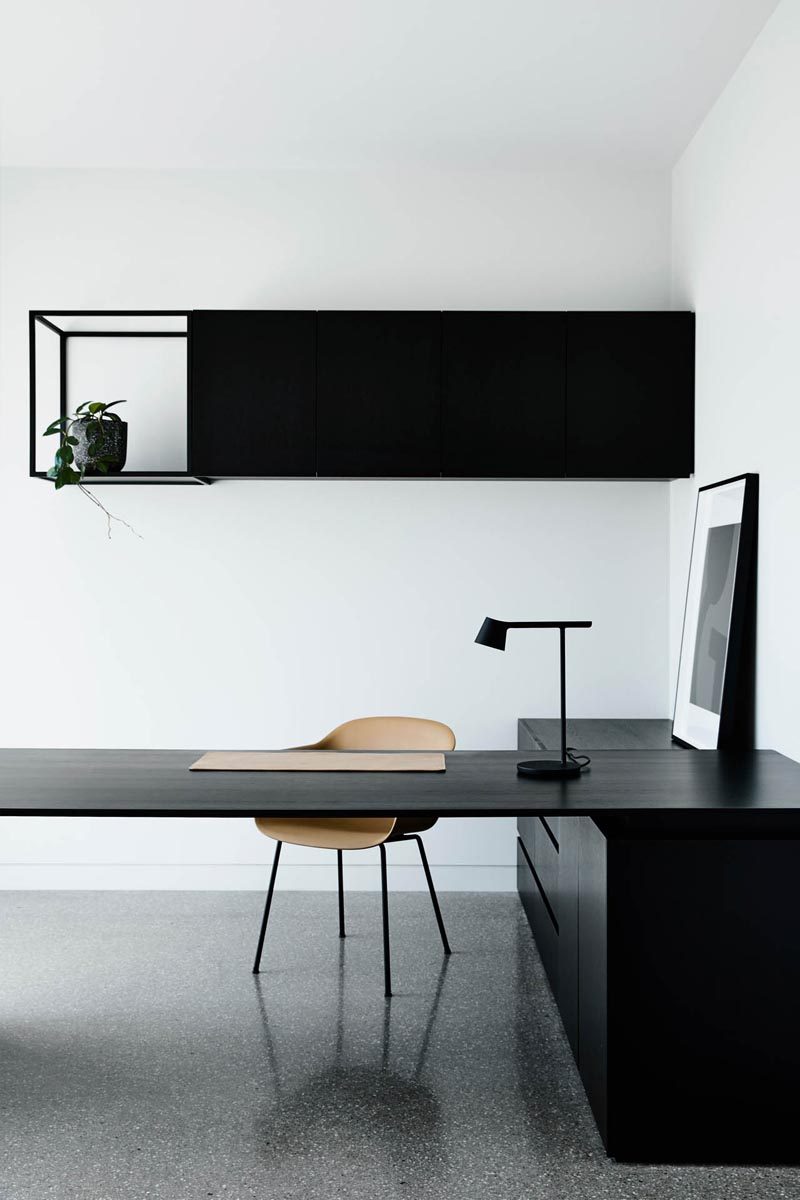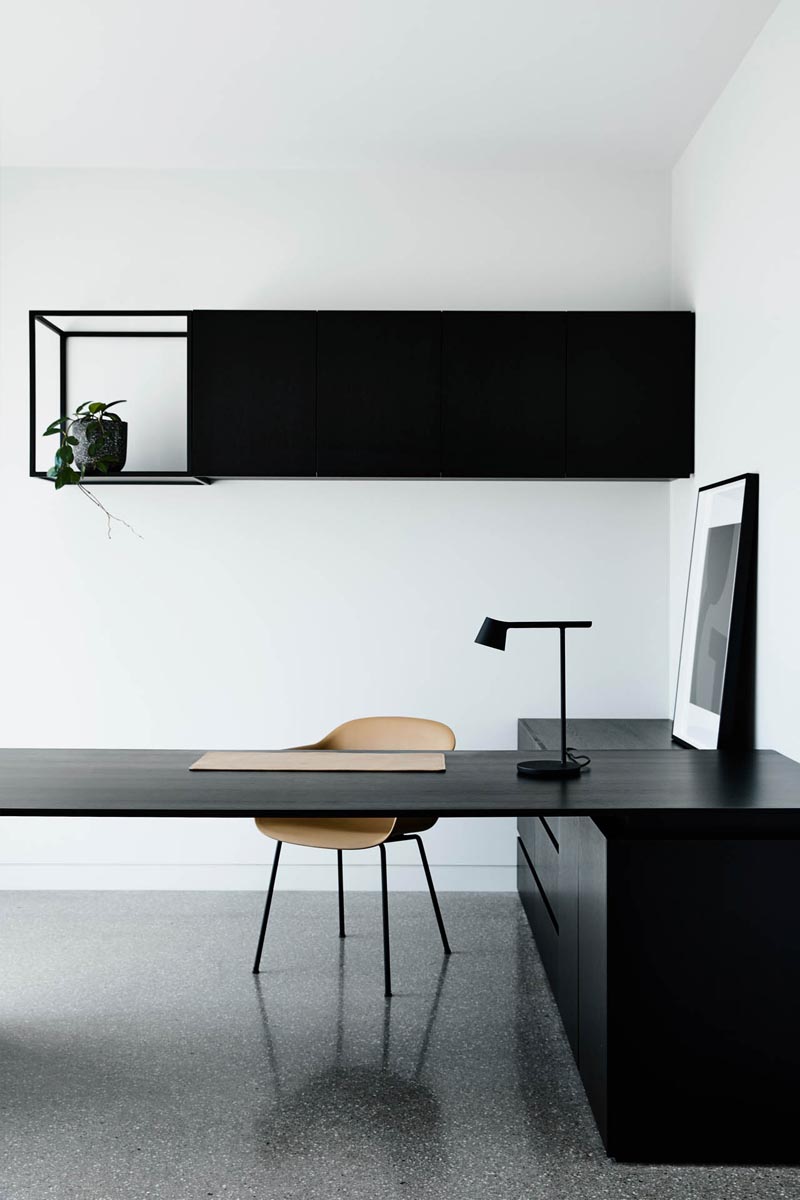 ---
A glass and timber staircase leads to the bedrooms upstairs, while large black-framed windows complement the handrails.
---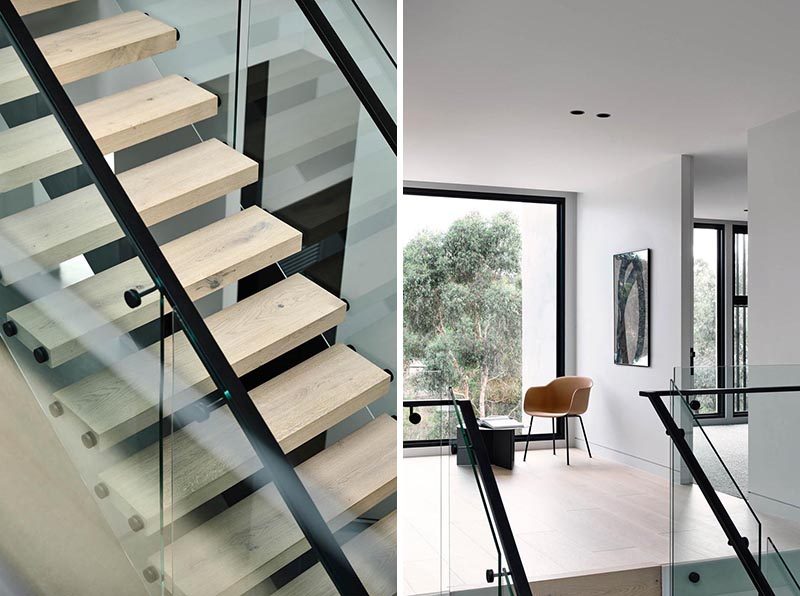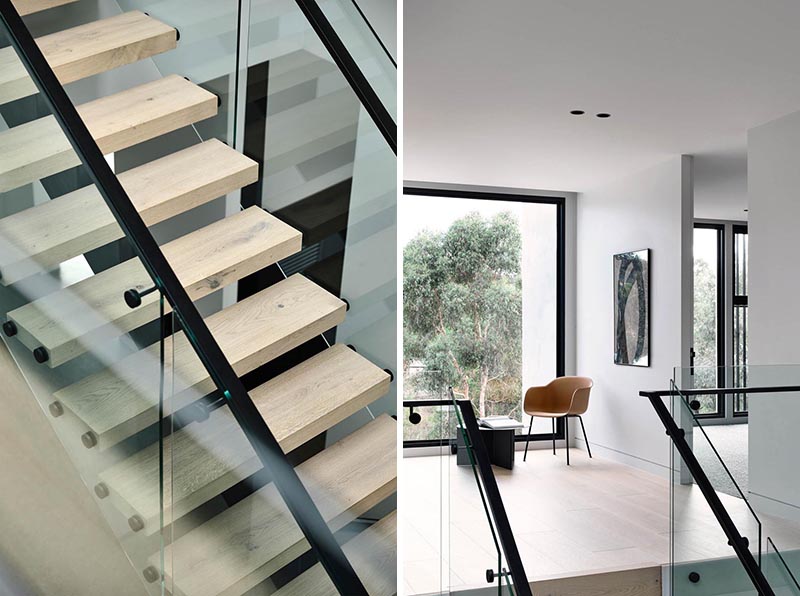 ---
Upstairs, the bedrooms have soft furnishings and long curtains to create a cozy atmosphere.
---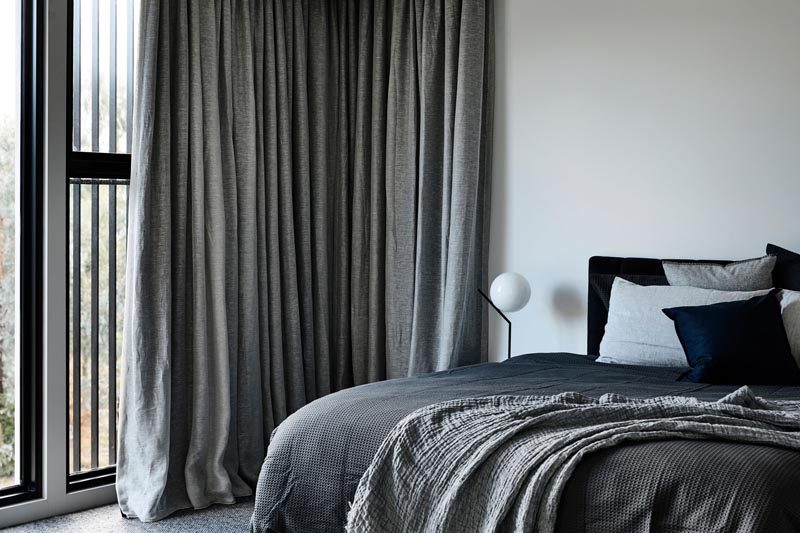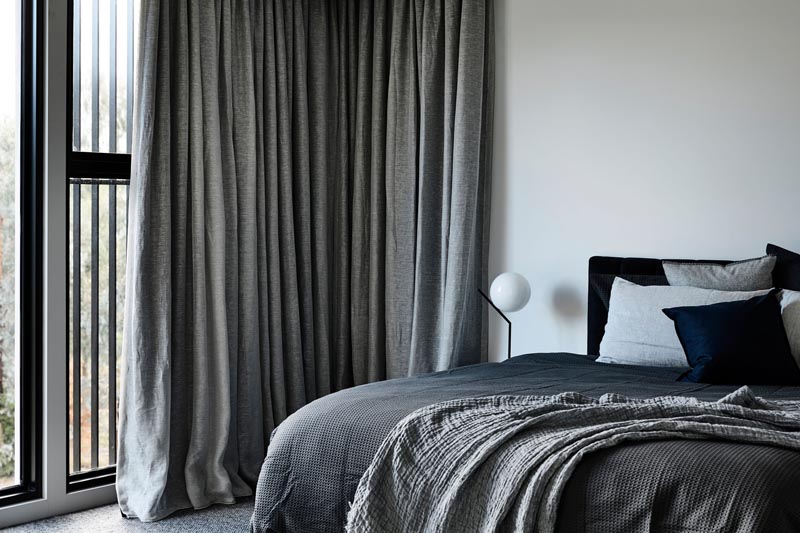 ---
In the master bathroom, dark materials like black terrazzo were used to create a luxurious retreat with a sense of calm.
---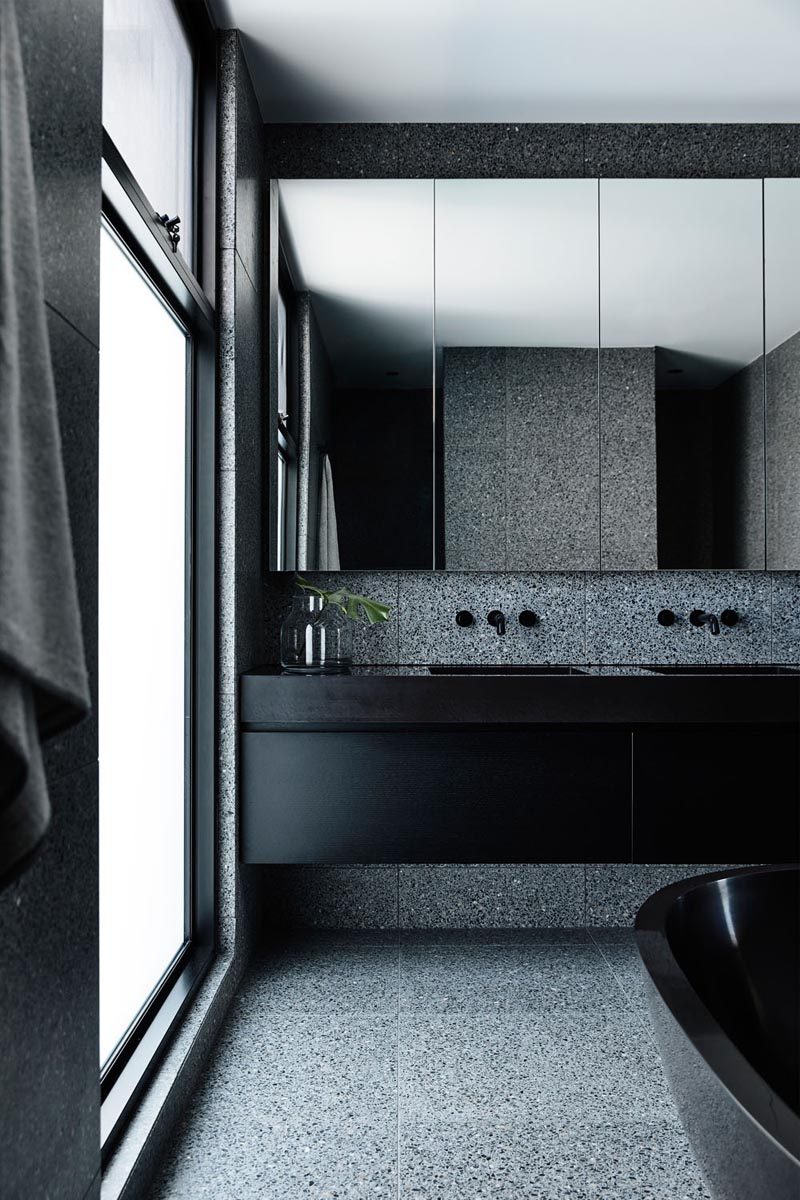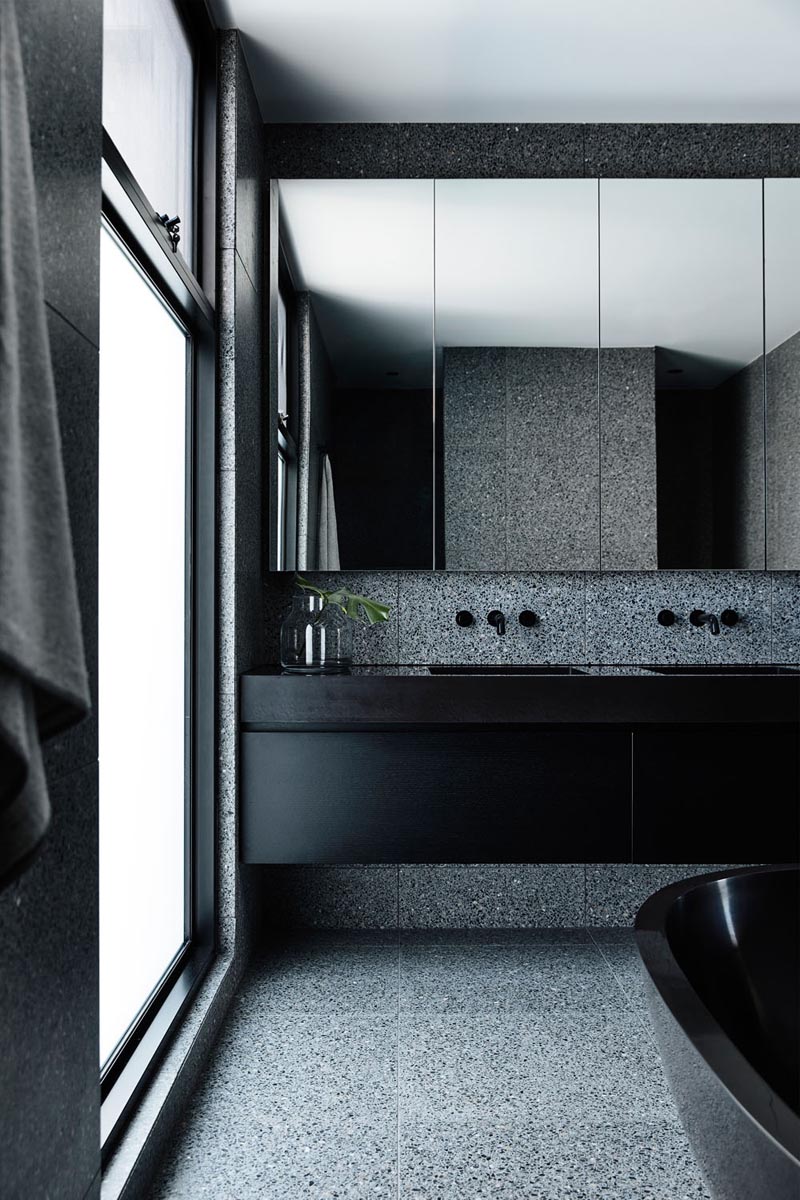 ---
One stand-out feature in the master bathroom is the oval-shaped black freestanding bathtub.
---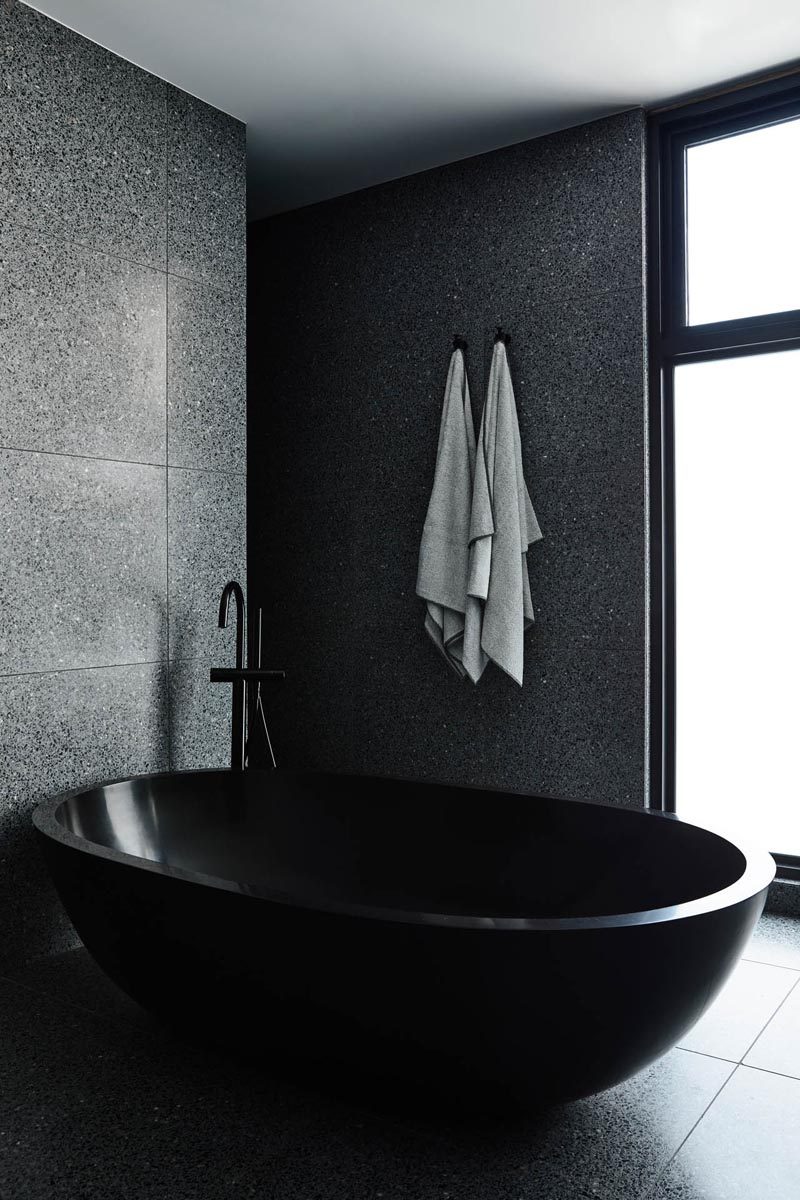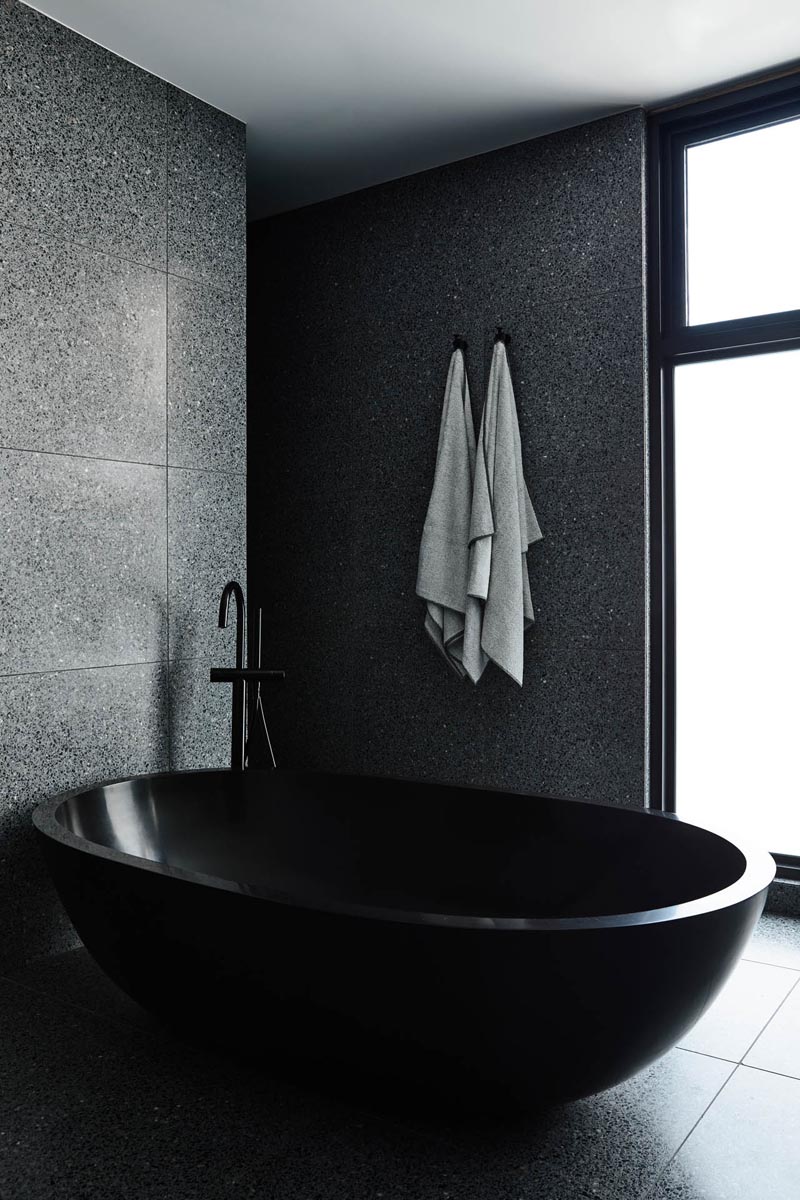 ---
In the children's bathroom, grey terrazzo has been used to create a lighter, brighter space.
---