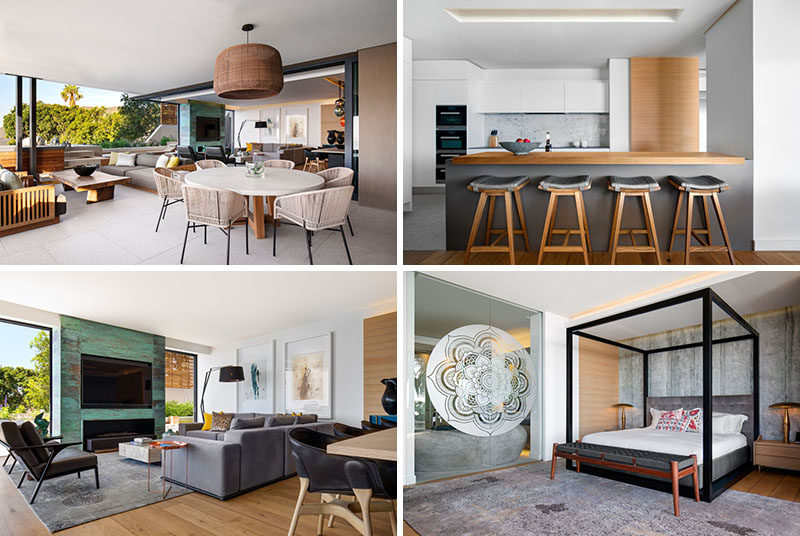 ARRCC have recently completed the interior design of a three bedroom apartment inside a building in South Africa, that was designed by Zuckerman Sachs Architects.
Upon entering the apartment it's clear that the interior space has been designed with a relaxed and contemporary vibe. The kitchen features a central island in the form of a grey, neolith block with a floating timber bar countertop, accompanied by leather cushioned barstools.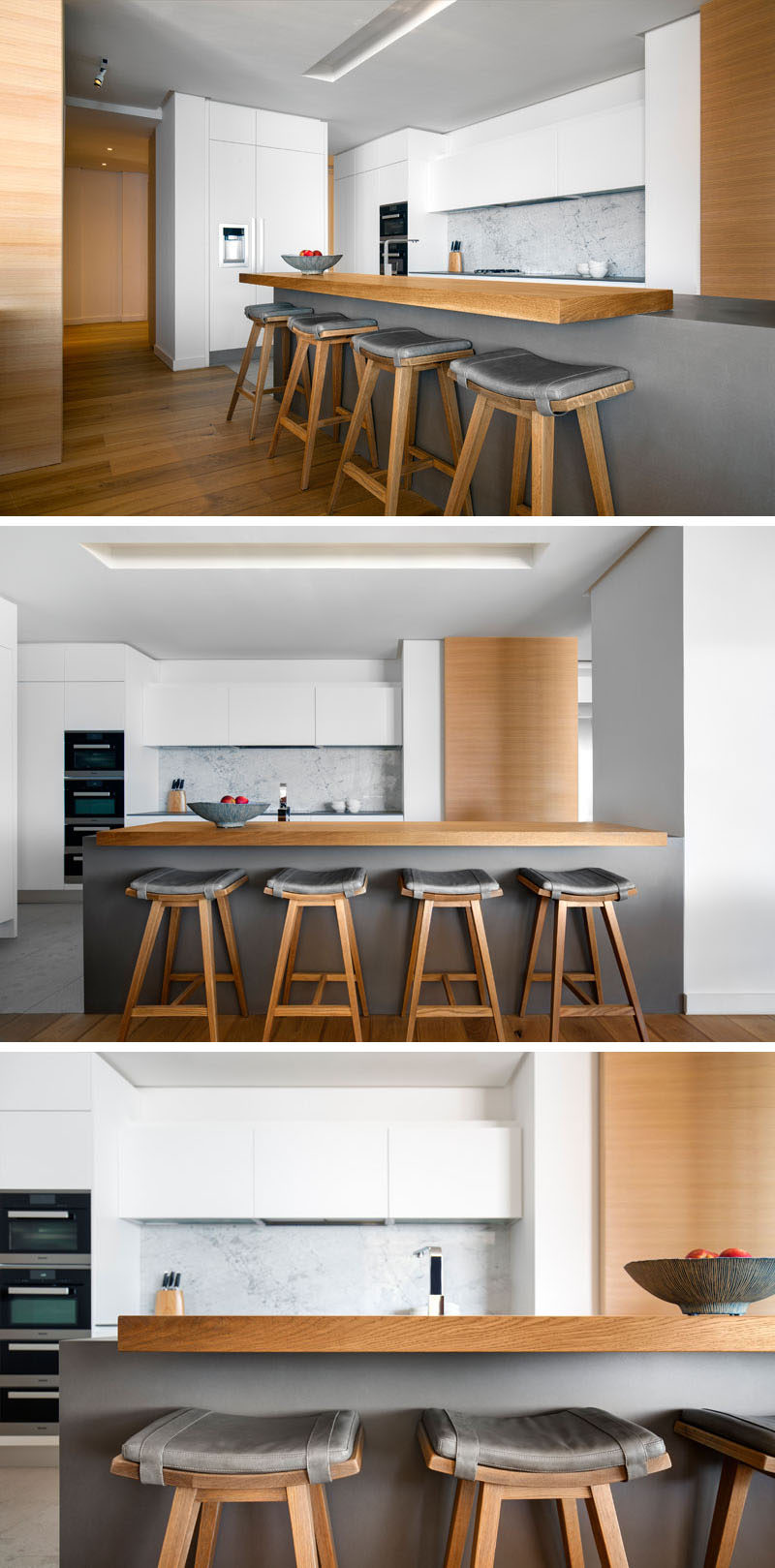 ---
Separating the kitchen and the lounge is the dining area. A timber feature panel divides the white linear wall of the open living space, and compliments the wood legs of the black leather dining chairs. ARRCC custom designed a dining table that resembles reclaimed parquet flooring with a herringbone design. Hanging above the table are custom glass pendants by David Reade, that add vibrancy and colour to the room.
---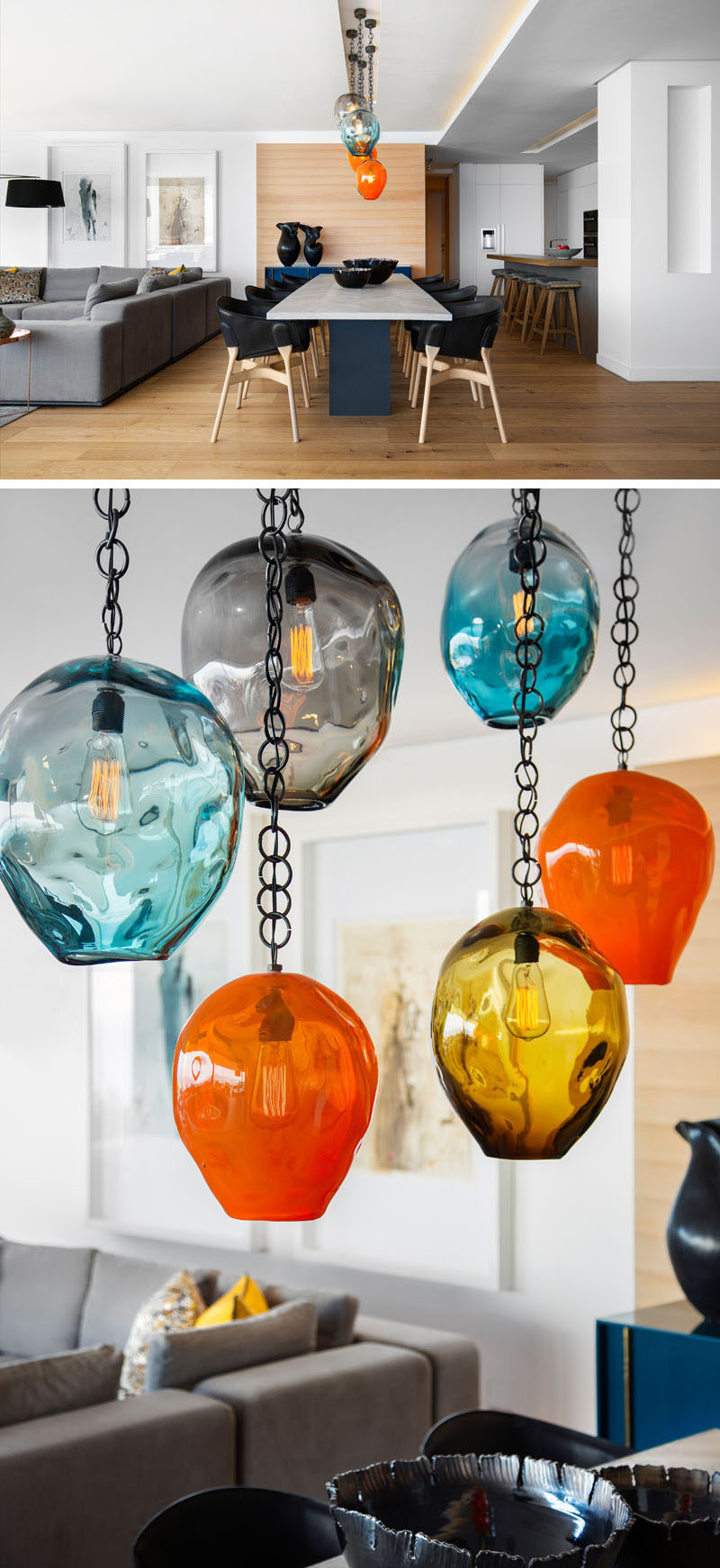 ---
In the lounge area, the fireplace has been clad in oxidised copper paneling, creating a focal point for the space.
---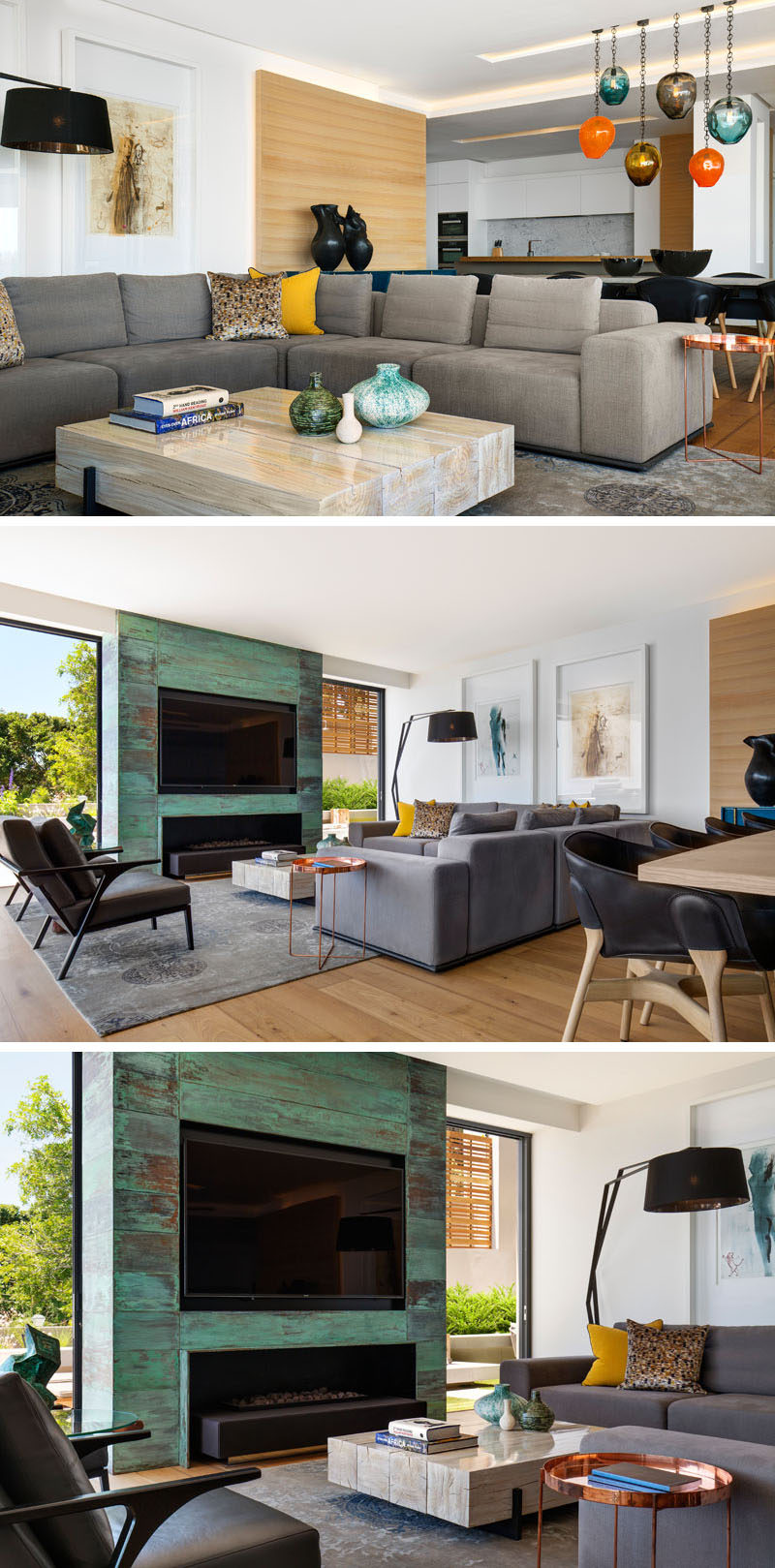 ---
Glass pocket doors slide into the fireplace cavities, and open up the lounge area to the outdoor terrace and side garden. The terrace is equipped with an outdoor kitchen, dining and living space, all positioned to take advantage of the ocean views.
---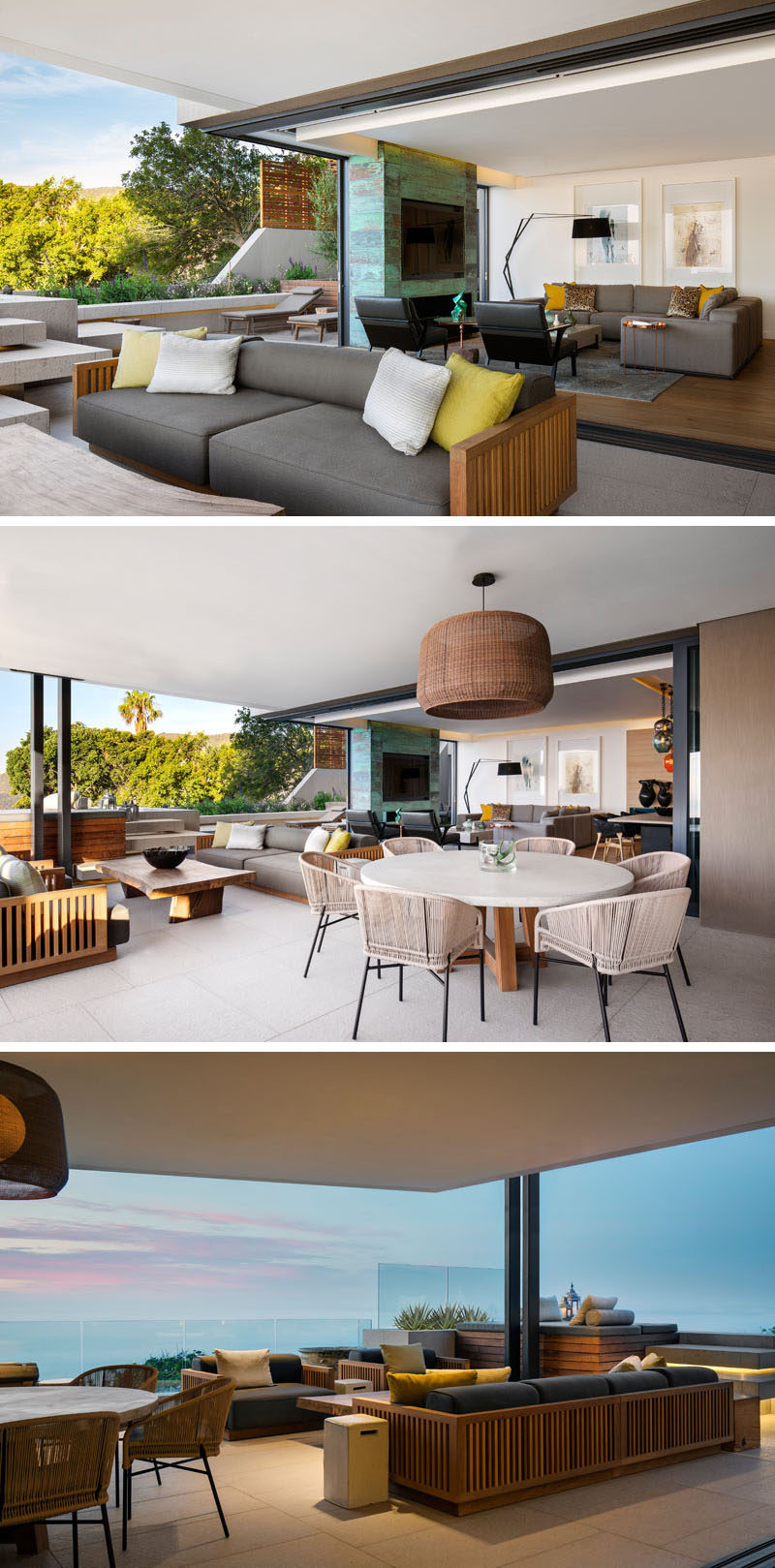 ---
The focal feature of the outdoor terrace is the infinity pool with a slightly raised daybed.
---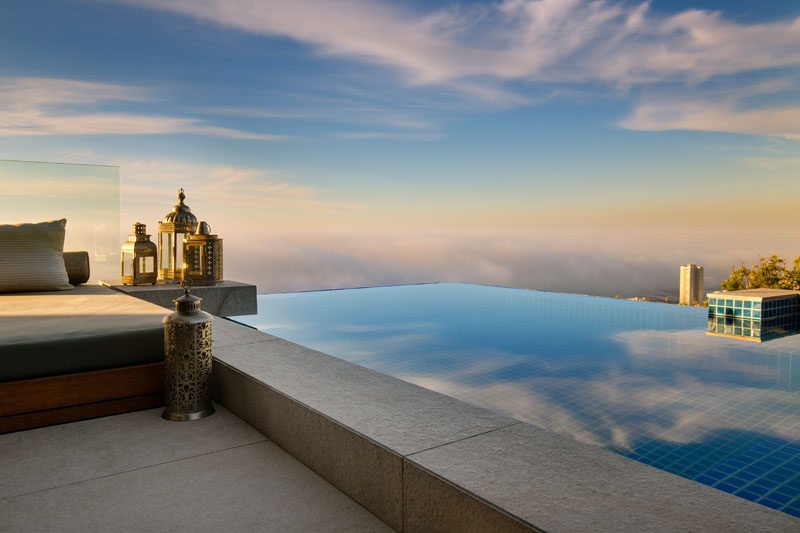 ---
Around the corner, a smaller landscaped garden features an outdoor shower created from a reclaimed tree trunk and brass piping.
---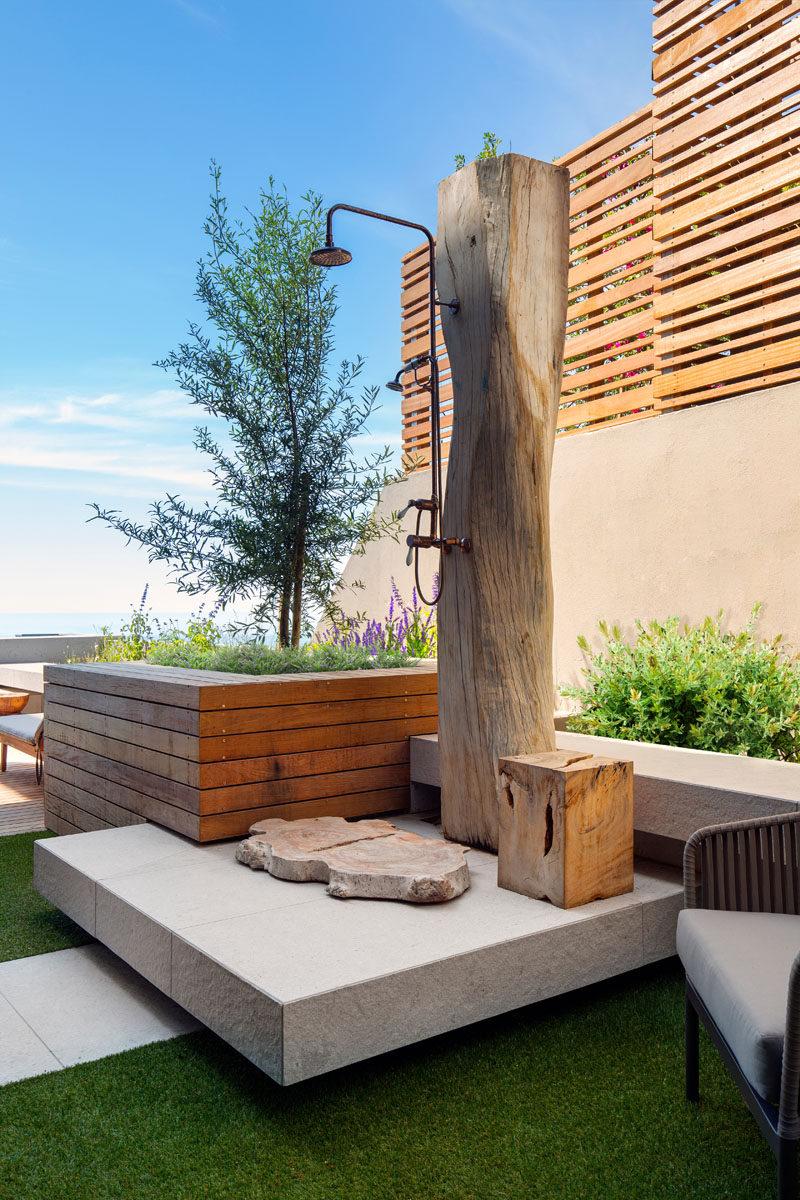 ---
Back inside and in one of the guest bedrooms, an accent wall has been created using reclaimed timber cladding, while a built-in wood desk is combined with the headboard. An en-suite bathroom sits off to the side and is enclosed within glass frame.
---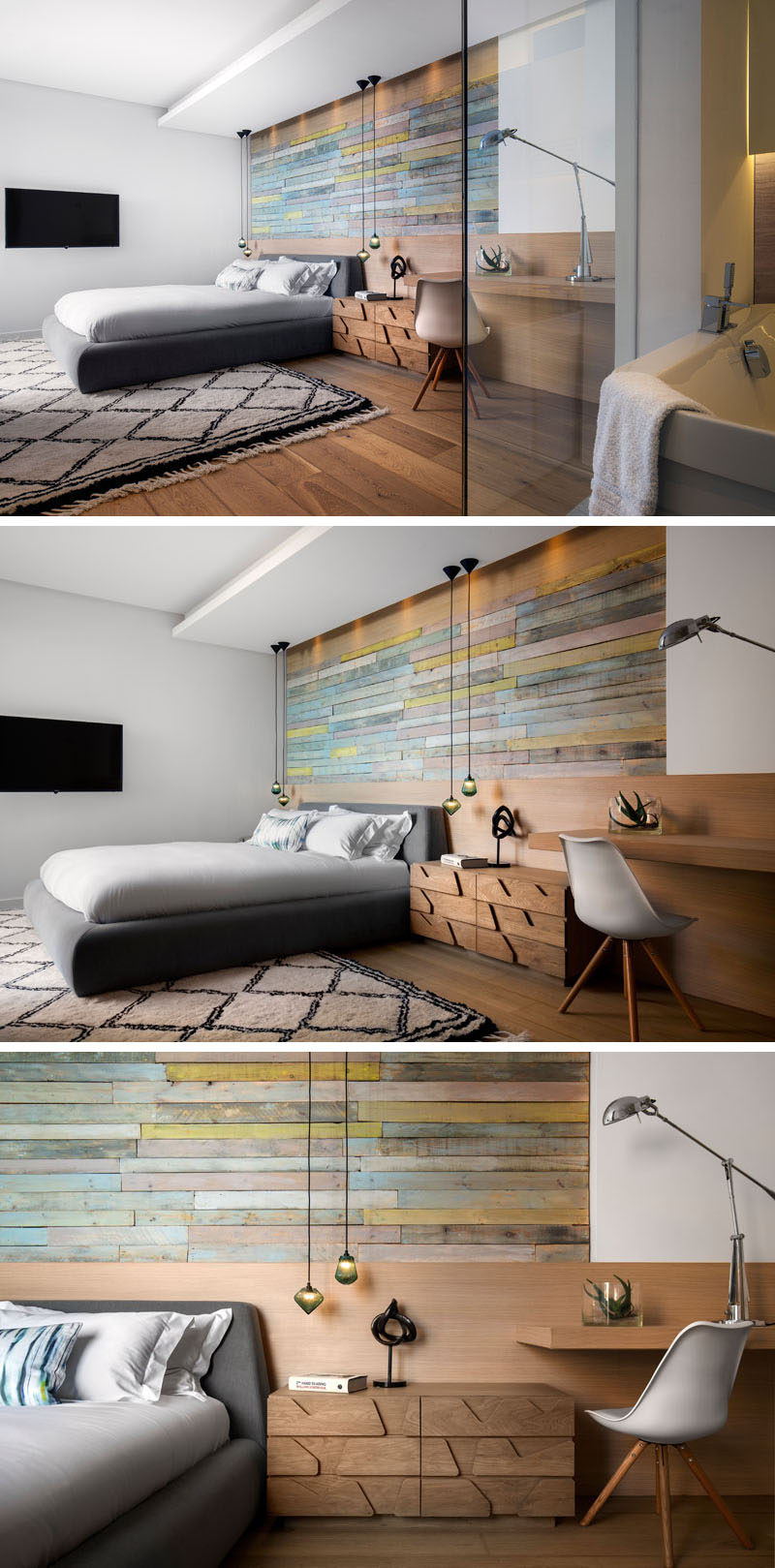 ---
In the master bedroom, a four poster bed with charcoal leather upholstery and Piet Boon off-shutter concrete wallpaper add a masculine feel to the space.
The en-suite bathroom opens up to the bedroom completely, with glass sliding panels featuring a sand blasted mandala, providing privacy when required. In the bathroom, a solid stone bath, which was carved out of a large boulder, provides a unique bathroom experience.
---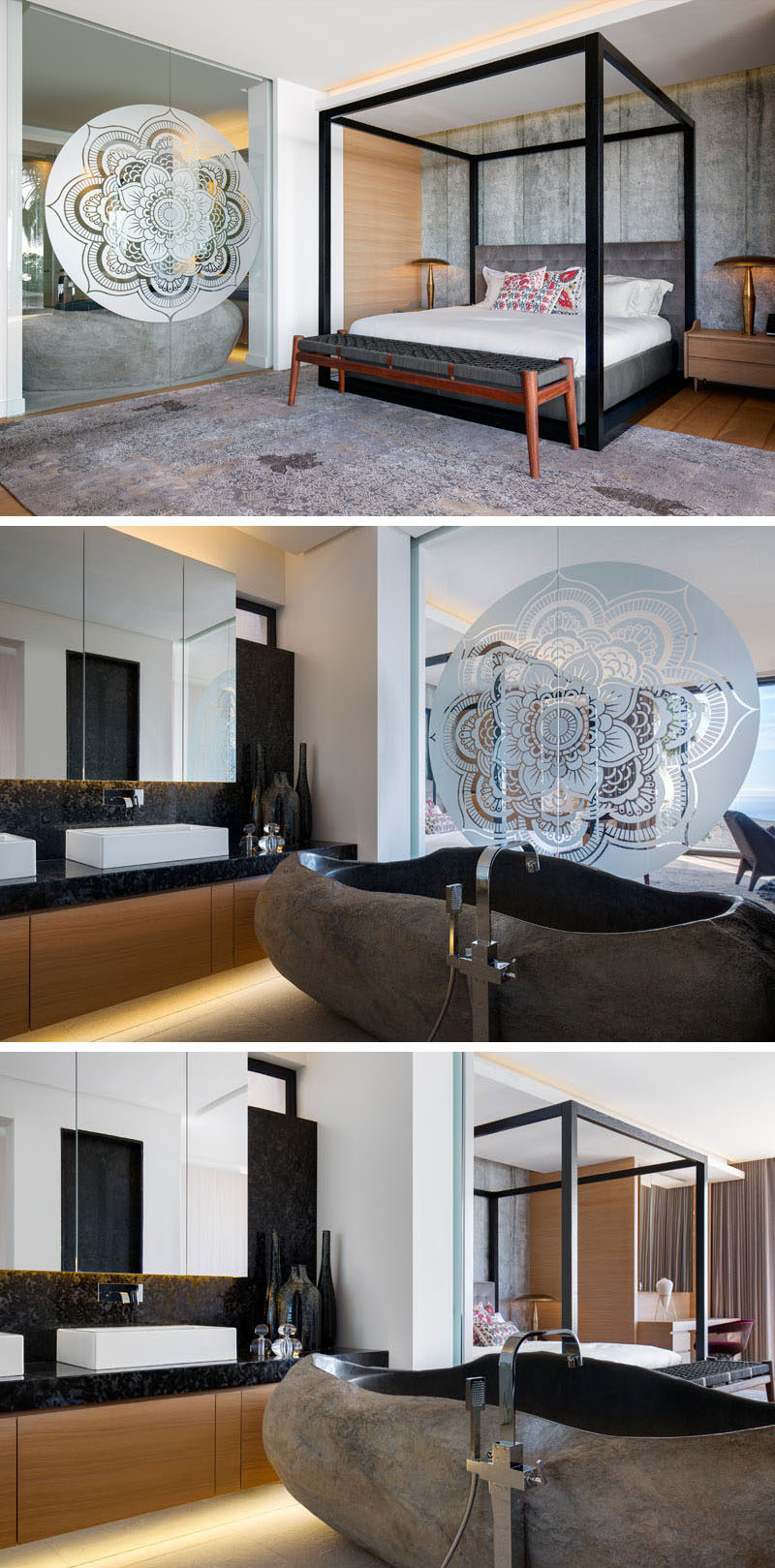 ---